by Robert Lynch, August 30, 2023
Mike Sigler, the four-term Tompkins County legislator who attempted in 2022 to secure a seat in Congress in two separate congressional districts only to withdraw his candidacy in each, will challenge freshman State Senator Lea Webb for re-election. The Republican aspirant's decision comes more than 14 months before Democrat Webb will face the electorate in her bid for a second term in the 52nd State Senate district, a district reconfigured last year by the courts following the 2020 decennial census.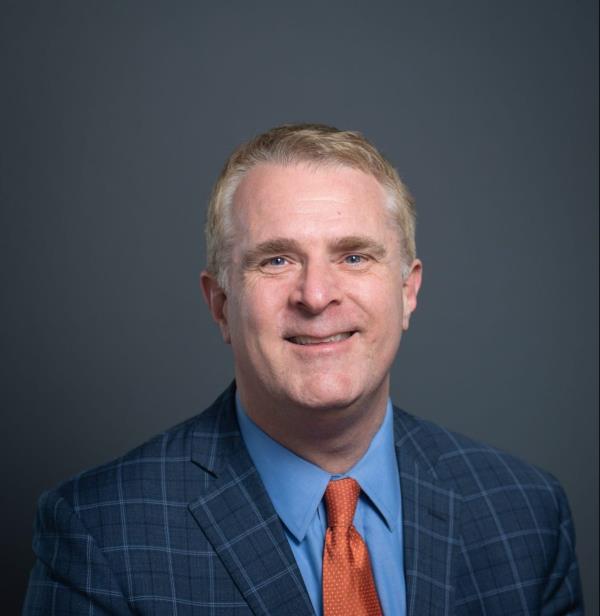 "I've been asked to run for the New York State Senate, and I've decided to run; the election is in November 2024," Sigler proclaims in the introductory paragraph of a fundraising letter his campaign mailed to prospective donors in recent days.
"I believe I've been an effective and honest public servant and I want to be that in Albany," Sigler continued in his letter.
Mike Sigler, who's represented Lansing in the Tompkins County Legislature on and off for nearly 18 years, has yet to officially announce his candidacy for the State Senate. As of this writing, no known media has reported Sigler's most recent initiative.
Yet Sigler has already taken important and necessary steps. His candidate committee, Sigler for Senate, filed its required application with the New York State Board of Elections on July 21. And the candidate has repurposed his campaign website, votemikesigler.com, from its previous use as a vehicle for his failed congressional campaigns so as to reflect newer ambitions.
The revamped website, as of this story's posting, had been updated with graphics to reflect a State Senate run. It contains a donate button, but otherwise stands devoid of informational content. This writer's attempt to confirm Sigler's interest, emailed to the candidate's stated website address, went unanswered.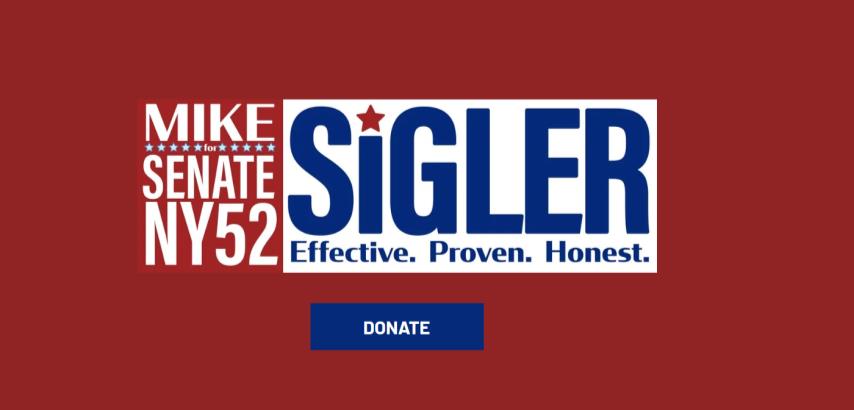 In 2022, after New York Senate districts were initially redrawn by the State Legislature amid a highly-contentious and politically-infected atmosphere, Sigler chose to run for Congress in the new 22nd District. That district was then envisioned to stretch from Ithaca and Newfield northward to beyond Syracuse.
But when legal challenges prompted a judge to order new district lines be drawn, Tompkins County was cut out of the 22nd. . And Sigler's new home district, the 19th, our current one, found Republican Marc Molinaro as the party's shoo-in nominee. With a home district candidacy effectively foreclosed, Sigler opted to compete in the western Southern Tier District where Congressman Tom Reed had represented us until Reed's sudden retirement earlier that year… and then redistricting.
But Sigler found problems there, too. When State Republican Chair Nick Langworthy entered the NY-23rd District contest, Sigler sensed overwhelming odds and again pulled out. Sigler focused the rest of his 2022 efforts on advancing the candidacies of Lee Zeldin for Governor and Marc Molinaro to Congress. Zeldin lost; Molinaro won.
With Molinaro currently seated in Sigler's home district, GOP Congressman Brandon Williams in the Syracuse-centered 22nd, Langworthy representing Reed's former territory, and Trump loyalist Claudia Tenney firmly ensconced in the district now immediately to Tompkins County's north, all Washington opportunities for Sigler find themselves foreclosed. Thus, the only remaining hopes for the obviously ambitious Sigler run only through Albany. And they target Webb's Senate seat.
Lea Webb, a former Binghamton City Councilperson, won her 2022 inaugural race for State Senate only narrowly. About 2400 votes separated her last November from her GOP opponent, former Binghamton Mayor Rich David. Webb can credit her victory in that three-county district race to the lopsided majorities she piled up in Democrat-dominant Tompkins County. Webb lost her home county, Broome, and also Cortland County to David. But she secured a better than two-to-one victory margin over David in Tompkins County (72% to 28%). Districtwide, Webb won the race by just over two percentage points.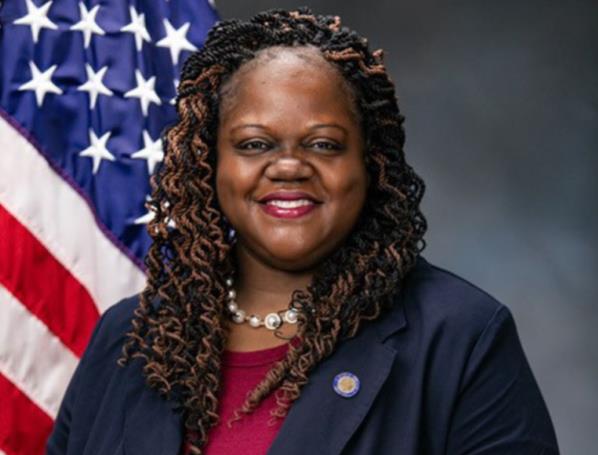 Given those results, it's safe to say that the currently-drawn 52nd Senate District remains competitive. What's more, Sigler's name recognition and legislative standing in deep-blue Tompkins County, as well as his positioning as a Republican moderate, could draw independent local voters to his side in ways Rich David could not. Tompkins County legislators do not face re-election until 2025. Mike Sigler's legislative seat is safe for now.
Astute observers could have spotted Mike Sigler's State Senate aspirations months ago. His social media posts have increasingly focused on Binghamton-area events as well as his efforts to buck up support for Congressman Molinaro, who also represents the area.
As to the issues driving his campaign, Mike Sigler takes first aim at a hard-to-correct decision by Democratic Governor Kathy Hochul's administration. It costs localities dearly. Hochul's staff this year withheld from counties the distribution of federally-enacted Medicaid post-pandemic assistance. New York is one of the few states nationally that forces county governments to bear a share of medical assistance for the needy. Critics maintain that Washington intended a portion of its supplemental aid to funnel down to New York's counties. Hochul's staff, instead, chose to retain the money for state use.
"The state made decisions this year that made me want to run including withholding the Federal Medical Assistance Percentage, FMAP money, from the counties," Sigler stated in his fundraising letter. The candidate continued, "For Tompkins County, that is a $1.5 Million hole in our budget that will either mean a loss of services or a property tax increase. The state was supposed to act as a pass through, but instead, Albany kept it," Sigler lamented.
Mike Sigler wasn't through:
"Tie that with the state's governing by crisis when it comes to energy, healthcare, infrastructure and crime, and I decided I need to do more," Sigler wrote.
Mike Sigler, a sales representative for the Park Outdoor billboard advertising firm, holds a resume with past broadcast media experience. He first won election to the Tompkins County Legislature in 2005, then lost re-election to Democrat Pat Pryor in 2009 by just nine votes. Sigler won the seat back four years later, and then won re-election in 2017 and 2021, the most recent time running unopposed.
Lea Webb, African-American, has proven herself a consistent supporter of the State Senate's Democratic majority in this, her first year in office. She opposed the elevation of Judge Hector LaSalle to become Chief Judge of the New York Court of Appeals, supported appointment of the more-liberal Rowan Wilson to that chief judgeship, and backed a controversial bill to move most town and county local elections to years viewed as more favorable to her majority party. This latter bill currently awaits Governor Hochul's signature or veto.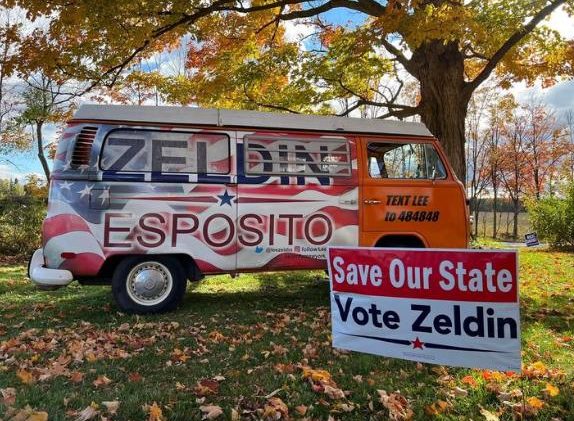 Since taking office, Webb has championed consumer, environmental, and minority rights. She's supported efforts to preserve the Ithaca Carshare vehicle-rental service, fought massive rate hikes by her district's electric utility, NYSEG, and most controversially, backed state legislation to set up a commission to study potential reparations to the descendants of former slaves.
To date, no other candidates have stepped forward to challenge either Mike Sigler or Senator Webb for their respective party nominations.
There's one element of the Mike Sigler 2022 campaign that you're not likely to see this time. Sigler procured "Bette," a refurbished VW microbus, emblazoned it with his name, and drove it to campaign events last year. Sigler eventually repainted the vehicle to promote Lee Zeldin. But neither "Bette" nor Zeldin survived the 2022 campaign. Zeldin lost the election. And "Bette" died an accidental death, from a car fire, reportedly in the Shops at Ithaca Mall parking lot.
****
Correction; September 3, 2023:  As to "Bette," the Sigler campaign's signature VW microbus, Mike Sigler informed the writer this date that the vehicle was not purchased explicitly for the Sigler campaign, but rather was acquired by Mike 10 years earlier for his personal use.  Furthermore, Sigler states that he never actually got to wrap the vehicle in "Sigler for Congress," but did so only for the Lee Zeldin campaign.  All other aspects of this story stand. / R. Lynch
###