Legislature Chair says no transfers imminent
By Robert Lynch, May 11, 2023; Updated May 14, 2023
Up to ten busloads of migrants from the Mexican border, shuttled by way of New York City, could be arriving in Tompkins County within days, Tompkins County legislator Randy Brown revealed to a meeting of the Newfield Town Board Thursday night.
Nonetheless, in a statement issued to the media the next day, the Chair of the County Legislature, Shawna Black, downplayed that possibility, Black telling The Ithaca Voice Friday that, "Tompkins County is not aware of any migrants slated to arrive in our community."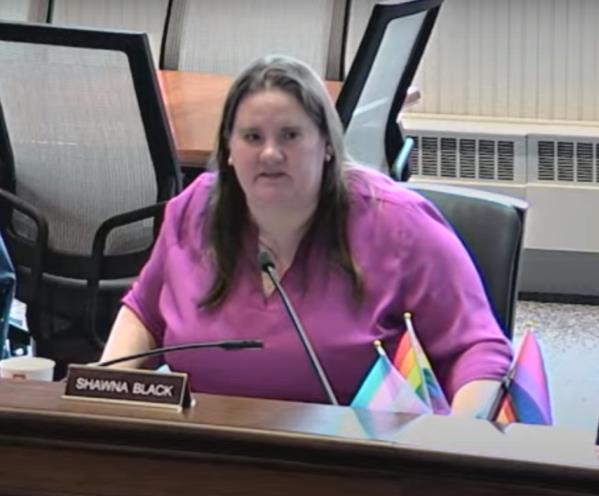 The potential transfers of border asylum seekers initially moved to locations downstate, their numbers swelled by the federal government's imminent expiration of Title 42 restrictions, come on the orders of Governor Kathy Hochul, Brown told the Newfield Board. However, later sources indicated that New York City Mayor Eric Adams may have been the driving force behind any relocation.
"They're going to be busloads. We don't have food to feed these people," Brown told Newfield lawmakers.
Nor, for that matter, do they have a place to stay. According to Brown, Shawna Black, Chair of the Tompkins County Legislature, when notified Thursday of the imminent arrivals—their numbers uncertain—pushed back hard. Brown said Black contacted unidentified New York State officials and advised them that temporary housing for the arrivals does not exist in her county.
In her statement to The Voice Friday, Legislature Chair Black made no reference to any pushback on her part. Rather, she stressed that no relocations to Tompkins County had been ordered to her knowledge. Black also told the online paper that Tompkins County would not, at least at the moment, consider any ban on migrant arrivals, as has already been imposed by some other counties, including Schuyler, Tioga and Broome.
"At this time, Tompkins County "is not currently considering a ban on accepting asylum seekers," Black told The Voice.
Though the online newspaper quotes a "statement" Black reportedly has made on the migrant issue, no such official comment was posted on the Tompkins County website as of early Sunday afternoon.
"It could be expensive," Brown Told the Newfield Town Board Thursday of the need to shelter, feed, and otherwise humanely treat those who suddenly come here. "Where are we going to house these people?"
The legislator mentioned at the meeting Tompkins Cortland Community College as one potential location to house some of the arrivals. After the meeting, he also speculated that the former South Lansing Center youth detention facility, owned by New York State, but now mostly closed, is another possible, indeed, logical location for migrant housing.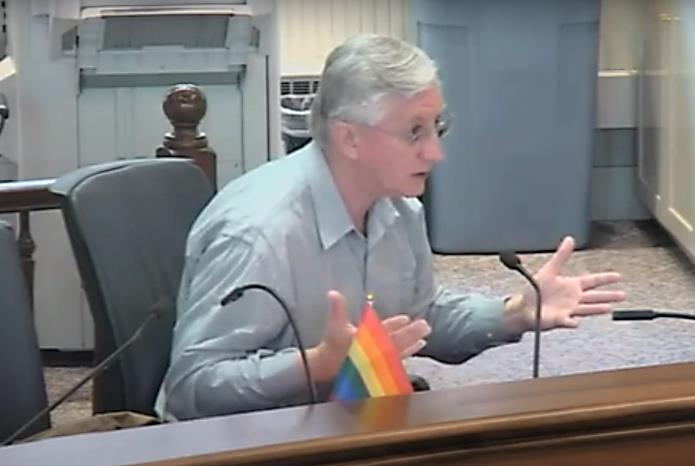 "It may be one bus; it may be ten," Randy Brown remarked after Thursday's meeting. Officials, he said, have no real way to know the true number of buses that may arrive locally.
Brown's revelation came as a late-breaking addendum to his monthly legislative report to the Newfield Town Board. Town Board members responded with words of concern that bordered on bewilderment. But the Board, itself, took no official action in response.
On Tuesday, May 9th, Governor Hochul signed an executive order aimed at addressing New York City's expected cross-border arrival crisis. Her order referenced logistical support she offered, mostly to downstate, but did not address her now-reported plans for transfers to upstate.
According to the Governor's news release, "The Executive Order will provide the State with greater flexibility to procure the resources necessary for municipalities to support asylum seekers while also allowing the State to increase the number of National Guard service members providing logistical and operational support."
"With Title 42 set to expire, the circumstances on the ground are expected to change significantly and this Executive Order will be an important part of our coordinated response. I have spoken to (New York City Mayor Eric) Adams and County Executives throughout New York as we work to address this situation," the Governor's release quoted Hochul as saying.
On Friday, Governor Hochul issued a letter to President Biden urging the President to direct additional federal resources to New York State to cope with the feared migrant influx.
"New Yorkers are working together to welcome asylum seekers and provide the necessary shelter and resources for these individuals who are simply coming to our state looking for a better life," Hochul stated in a Friday news release. She added, "I will continue working hand-in-hand with leaders from all levels of government to coordinate our statewide response and secure the resources we need to support these new arrivals."
Title 42, the former Trump-era, pandemic-related border policy, extended until now by President Biden, sometimes upon court orders, lifted Thursday at one minute before Midnight. The order had empowered border officials to turn asylum seekers away at the border on grounds that the Title 42 restrictions served to stem the spread of COVID-19.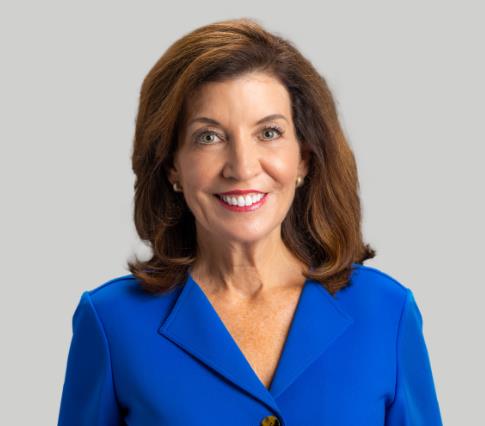 With Title 42's expiration, the Biden Administration will apply a different section of law, so-called "Title 8," which in some respect, officials say, is more punitive. Nonetheless, many acknowledge that those fleeing persecution in Latin American countries may not be aware of the new rule and have made plans, nonetheless, to cross the United States southern border as soon as Title 42 lifts.
In the days that followed Title 42's lifting, however, national media reported that the expected cross-border migrant surge has proven somewhat less intense than first feared. The less-than-expected flood of refugees could impact the need for transfers of those asylum seekers out of New York City.
Legislature Chair Black's Friday statement to the media struck a middle ground between compassion and the recognition of strained resources.
"The welcoming of any asylum seekers must be paired with the swift availability of significant resources from the State and federal governments," The Ithaca Voice reported Black as stating.  "The safety of both our community and anyone newly arriving here are paramount. Please understand that Tompkins County is approaching this issue with caution."
"Our staff is aware of the issue and we have been in contact with the State Association of Counties and the Governor's office to stay informed of the situation across New York," Black added.
The Tompkins County Legislature convenes Tuesday night, May 16, for its normal biweekly meeting. Legislators could have more to say on the matter at that time.
###