Newfield Board talks about, then tables pot law opt-out
by Robert Lynch, October 28, 2021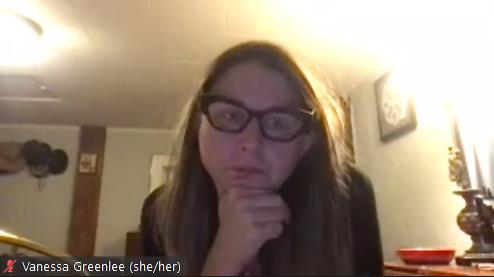 "Are we talking about something like a coffee shop?" asked a perplexed Councilperson Casey Powers.
No, interjected County Legislature candidate Vanessa Greenlee, a spectator at the Thursday (Oct. 28th) meeting of the Newfield Town Board, "It was like a high-end make-up counter… very much like a boutique. It was nothing like anything I'd seen before."
Greenlee's observation—she said she'd visited a marijuana bar in Michigan—came as the Newfield Board discussed whether to introduce, and maybe adopt, the opt-out provisions of New York's marijuana legalization law. The new law gives municipalities only until year's end to ban cannabis dispensaries and lounges within their borders. Should any municipal Board fail to take action before December 31st, it could not do so thereafter.
Thursday's 35-minute discussion over a possible Newfield opt-out ended inconclusively. No opt-out Resolution was ever placed onto the floor. No one from the public spoke at a comment period reserved at the meeting's start to gauge outside opinion. And no majority view from within the Board surfaced later. Members ended discussion by tabling the matter until their next meeting in mid-November.
Like Newfield, the Enfield Town Board will conduct its own discussion of a possible opt-out law November 10th. So far, majority view on the Enfield Board appears more welcoming to the marijuana shops.
"I kind of wish alcohol and marijuana would vanish from the face of the earth," acknowledged Heather McCarty, the Newfield Board member who took the most decisive stand Thursday. But hers was not in favor of an opt-out, but rather in opposition to it.
It's "a matter of principle," McCarty told her colleagues. "Cannabis is less dangerous than alcohol. " In Newfield, "we have stores where they sell beer. We have a bar." The Councilperson said she'd rather marijuana users purchased pot from a "controlled and regulated service," rather than "kids from High School getting it illegally."
Actually, under the New York legalization law, dispensaries would remain off-limits to those underage. But McCarty had made her point.
"Prohibition doesn't really work to protect us from abusing substances," McCarty opined. "If they (the adolescents) want to use drugs and alcohol, they're going to get drugs and alcohol."
But Supervisor Michael Allinger took a different view. "It is trying to protect the people in the community," Allinger said of a potential opt-out law, "not protecting them from marijuana, but to protect the tone of the community."
Newfield lacks zoning, Allinger reminded the Board, repeating an argument he'd raised at a prior meeting. "We don't have any other tool available to determine where these places can be located," he said.
Councilperson Joanne James shared the Supervisor's concerns. "We don't have zoning, so we have less control," James reminded members.
During the Thursday discussion, everyone admitted the State's rollout of marijuana legalization has been a mess. Some rules are set; others not. The Town's attorney shared what he could. New York gets to license cannabis dispensaries as it does taverns, he said. A zoned community could decide where within its limits the dispensaries could go and where they could not. But within those permitted zones, the number of pot bars might not be limited.
"What would it be like to have a (cannabis) bar on Main Street?" Powers questioned.
Again, only zoomed-in candidate/visitor Greenlee could offer first-hand knowledge. She said that when she first spotted the Michigan place, she wasn't sure what it was selling. "I thought it was like a sushi shop," she said from first viewing its exterior. But then she looked closer at the logo. After going in, she found pot displays behind glass counters and a server on hand to assist patrons.
"I would really like to go see some of these places," the inquisitive Powers told her Board, a culture-shock of sorts given the 70-something Councilperson's reserved demeanor.
But whether any pot dispensary ban will ever reach the floor of the Newfield Board for a vote, that action will not occur for at least three more weeks. For one thing, members want to wait for Albany to better define the rules, presuming those regulations will ever be coming. "I think they have a ways to go to define this," James lamented.
****
More decisive action Thursday, however, greeted the Newfield Board's next year's budget. Following one of the shortest Public Hearings on record—one lasting mere seconds, not minutes—the Town Board quickly, and without last-minute changes, adopted the Town's $3.56 Million spending plan for 2022. It would raise nearly $2.6 Million through taxes.
This year's budget was "extremely easy for us," said Supervisor Allinger, "in no small part due to Blixy (Taetzsch,)" Newfield's bookkeeper, who now also doubles as Enfield's bookkeeper.
And on yet another matter, though it was treated Thursday as routine housekeeping, the Newfield Board, through a series of rapid-fire, unanimous votes, laid the groundwork for $4.8 Million in water system improvements, and a similar $1.3 Million in sewer system upgrades.
"It's pretty exciting," commented Councilperson Christine Laughlin. "Everything we've just done we've talked about for a very long time."
The projects remain contingent upon expected outside grant funds.
###
Enfield Preliminary Budget set; Election-eve Hearing planned
Posted by Robert Lynch, October 20, 2021
In only about an hour and a quarter, with the Town's new bookkeeper firmly in the driver's seat, the Enfield Town Board Wednesday (Oct. 20th) put sufficient finishing touches on its proposed $1.9 Million 2022 Budget to advance it to Public Hearing, the Board resolving one vexing personnel issue as it did so.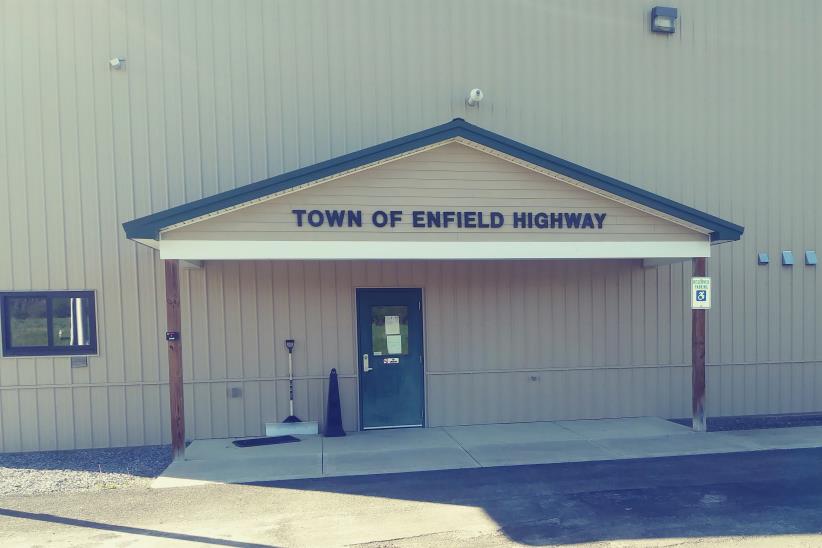 By informal agreement prior to its unanimous vote, the Town Board decided to restore a fifth full-time Highway Department worker, the position former Supervisor Beth McGee had eliminated last year in a cost-cutting move that had angered Highway Superintendent Barry "Buddy" Rollins and led to months of sour relations between Rollins and the Town Board's majority.
Also intact as current Supervisor Stephanie Redmond's tentative budget advanced to preliminary status—a midpoint on the State-dictated approval chain—is an $8,000 increase in the Town Clerk's annual pay. At only $22,000, Town Clerk Mary Cornell currently earns the lowest pay of any such clerk in Tompkins County. The Town Board decided at its prior budget meeting, October 4th, to elevate Clerk's pay to $30,000, and Wednesday declined to disturb that decision. After her raise, Cornell would still likely remain at the bottom of the Town Clerks' pay scale, only not so much.
"I'm concerned about this large jump in the Town Clerk's salary," said Councilperson Virginia Bryant at one point during Wednesday's meeting. "I feel it should be more in steps."
But absent a Local Law to the reverse the raise, Clerk's pay next year will stay at the higher 30-thousand level. As supporters of an earlier-attempted raise for a former Town Clerk learned last year, once a budget reaches preliminary status, Town Board members' hands are tied from later changing salaries for elected officers.
With Town Clerk (and also Deputy Clerk) pay effectively resolved two weeks ago, attention Wednesday focused on the Highway Department, with the Board giving Superintendent Rollins back his fifth full-timer—a $60 thousand increase, including benefits. In exchange, the Board struck from the plan two part-time seasonal workers that Redmond had earlier given him. To Rollins, the seasonal help stood less important than the full-time person.
"I guess it's better than what I had," said Rollins of the Board's change in Highway staffing. "Just now getting a full-time person back will be a big, big help," he said, but quickly added, "I still want to keep in the back of everybody's mind that we'd be missing a part-time seasonal; that's all."
Rollins referred to the seasonal worker McGee had also cut from the Department's crew a year ago when she axed the full-timer, McGee then pushing economy and a shift in Town priorities.
When she drafted the 2022 budget in September, Redmond gave her own Supervisor's post a $1000 raise, elevating the office's salary to $25,000; still not a living wage, she reminded the Board, Redmond purporting to perform full-time service.
But she acknowledged low pay is common among Supervisors in Tompkins County. Redmond thinks she knows why.
"I find that they are people who are drafting the budgets," Redmond observed of her fellow Supervisors. "So they don't often feel comfortable giving themselves more money." Moreover, "they're also very altruistic people. They're not really doing this for the income. They're doing this for making a difference."
By comparison to Redmond, Newfield's Supervisor, Michael Allinger, will earn only $15,200 yearly if that Town's Preliminary Budget, as now proposed, wins adoption. Other Town Board members in Newfield also will earn slightly less than Enfield's do, or would.
Enfield residents get their opportunity to weigh in on the Preliminary Budget November first, the session falling just one day before Town Board elections and three days before a State-set deadline.
****
Guided through the budget draft by the Town's new bookkeeper, Blixy Taetzsch, the Enfield Board Wednesday also wrestled with its financial plan's most volatile, unpredictable wildcard, a one-time $100,000 building permit fee Norbut Solar is expected to pay for permission to construct a planned solar farm off Applegate Road. Though the funds will likely materialize, they're not completely assured. What's more, the windfall won't repeat in future years.
Acting with excess caution, the Board Wednesday determined it would not bank the revenues for now, but rather lean on the Town's sizeable General Fund Balance to close the money gap should the funds not come in, and credit the Norbut fee to a reserve account if they do.
As it stands after the Board juggled numbers, and then elevated the modified plan to a Preliminary Budget, the package carries a tax increase that falls within—but just within—the State's largely-symbolic, but politically-persuasive tax cap, in Enfield's case, 3.79 per cent.
"I think we did well," Redmond said, as the 75-minute discussion drew to a close. "Everybody did not get what they wanted completely, and we got a little increase in taxes. So I think it was quite fair."
"This is a pretty damned good budget," said Councilperson Robert Lynch (this writer) during the meeting's final seconds. "I think it will serve Enfield well, and I think it meets the needs."
"And it's not perfect," Lynch acknowledged, "but it's full of compromises, and I think the compromises are good."
The Town Board could still revise the Preliminary Budget—but only in limited ways—either before or after the scheduled election-eve Public Hearing.
###
Tompkins moves forward Net-Zero Budget
by Robert Lynch, October 20, 2021
Equate it to your drawing down a savings account to pay the rent and light bill. Only Tompkins County, unlike you, has more than $40 Million in the bank.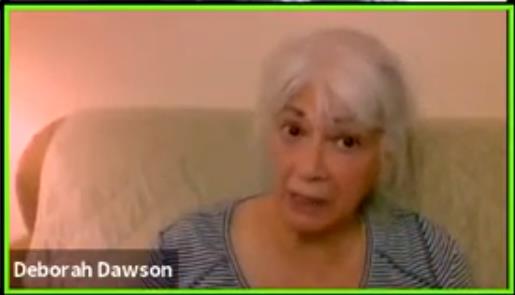 Nearing the end of a drawn-out annual process that began shortly after Labor Day, one that peppered its schedule with a series of evening review sessions, the Tompkins County Legislature Tuesday (Oct. 19th), elevated to preliminary status and forwarded to a November Public Hearing a 2022 County Budget that would keep the tax levy no larger than at present and increase your next year's tax bill only if the value of your house has gone up.
"I think we've come forward with a series of amendments to the Administrator's budget that are reasonable, accessible, and make sense in this time of COVID," said Dryden's Mike Lane, a financial hawk, evaluating the many ways the Legislature chose to slice and dice Interim County Administrator Lisa Holmes' original spending plan, and most importantly adorn it with numerous spending add-ons since Holmes first unveiled her office's $194 Million budget proposal September 14th.
But the decision to keep the tax levy not one penny higher than for the year soon ending came only during this next-to-last review session Tuesday night, when the Legislature, by a lopsided vote, approved Chair Leslyn McBean-Clairborne's amendment to tap just over $600,000 from the County's bulging savings account, its Fund Balance, to erase a 1.16 per cent increase in the tax levy that would otherwise have been imposed.
And while McBean-Clairborne's amendment sailed to approval, 10 votes to 4, Wednesday's debate focused, instead, on a second amendment that Dryden's Martha Robertson had sought to tag on. Robertson's amendment would have replenished—and indeed, expanded—a Community Recovery Fund first established by legislators in September. (See story posted here September 15th.)
The Recovery Fund would earmark public moneys for various public and private social initiatives to aid persons hard hit by the pandemic. Robertson, as well as Ithaca' Henry Granison, sought to tap fund balance surpluses to assure the Recovery Fund up to $8 Million in subsidies next year.
"I could explain it 16 different ways," said Robertson, "but we can absolutely afford up to $8 Million on the Recovery Fund as well as bring the tax levy to zero."
Though one would have had to sit through the Legislature's myriad of budget sessions—principally two marathon committee voting meetings last week—to learn of the change, legislators had apparently whittled down an initial $7 Million Recovery Fund allocation by more than $400,000 to underwrite the piecemeal spending increases they chose to tack on during budget review.
Implicit in those decisions, Robertson insisted, was a "handshake" agreement to later add moneys back in. And with revenue projections from sales taxes to casino receipts to mortgage taxes exceeding expectations, both Robertson and Granison argued the Recovery Fund could grow still bigger.
"If people think we're swimming in cash, it's because we've got $19 Million from the Federal Government in [American Rescue Plan] funding," Granison said, money the Legislature chose in July to assign to government operations, particularly to future capital projects.
He described the Recovery Fund increase he and Robertson sought as a "win-win situation."
"It is a sign to the people that we are doing well and we should share more of the wealth with them," Granison argued. "I don't think lowering the tax levy is going to be enough."
But the Legislature's most downbeat budgeter, Lansing's Deborah Dawson, Chair of the Budget Committee, took a strong stance in opposition.
"We feel like we're in high cotton right now," observed Dawson. "But we don't know what's going to happen to the economy in three months."
"If anybody's paying attention to what's going on nationally," the lawmaker—nicknamed "Debbie Downer"—continued, "we could be circling the drain in January or February…. I think it's imprudent and fiscally irresponsible to feel flush because we're getting good budget reports and spend all this as fast as we can when we don't know what's coming down the pike."
Newfield-Enfield's Dave McKenna, like many on the Legislature, saw the budget and the Recovery Fund issues as distinct. He urged patience. "Let's keep the money in the treasury until we know what's going on in the world," he told colleagues.
In the end, Dawson's fiscal hawks prevailed. Robertson's tag-along amendment lost with only her and Granison supporting it. Granison was the only member to oppose the final budget recommendation, one that sends the spending plan on to a November 9th Public Hearing, after which final approval usually becomes routine.
"I understand everybody's hurting, McBean-Clairborne said at one point in Tuesday's debate. But tapping fund balances too deeply, she warned, can impact tax rates the following year, and the year after that. "At some point, if we do this," she cautioned, "we're going to have to pay the piper."
"There are two ways to pay the piper," answered Danby's Dan Klein, who often moves to pare down the fund balance to achieve lower taxes. "One way is to raise taxes," he said. "The other way is to increase your revenue." Presumably, Klein was referring to economic growth and higher sales tax receipts.
As forwarded to Hearing Tuesday, the 2022 Tompkins County Budget would impose a tax rate of $6.10 per thousand assessed valuation, a drop of 1.8 per cent due to rising assessments. With the median-priced home in the county now valued at $205,000, an average homeowner's bill would rise by about eight dollars.
Lawmakers could still modify the spending plan, yet rarely make significant changes during later stages.
###
Redmond giddy about pot-bars' promise for Enfield
by Robert Lynch, October 14, 2021
As Bob Dylan wrote nearly six decades ago, "The Times They Are a-Changin'."
Who would have thought when Dylan released his album in 1964 that a Supervisor in rural Enfield would have said what Stephanie Redmond told her Town Board Wednesday night: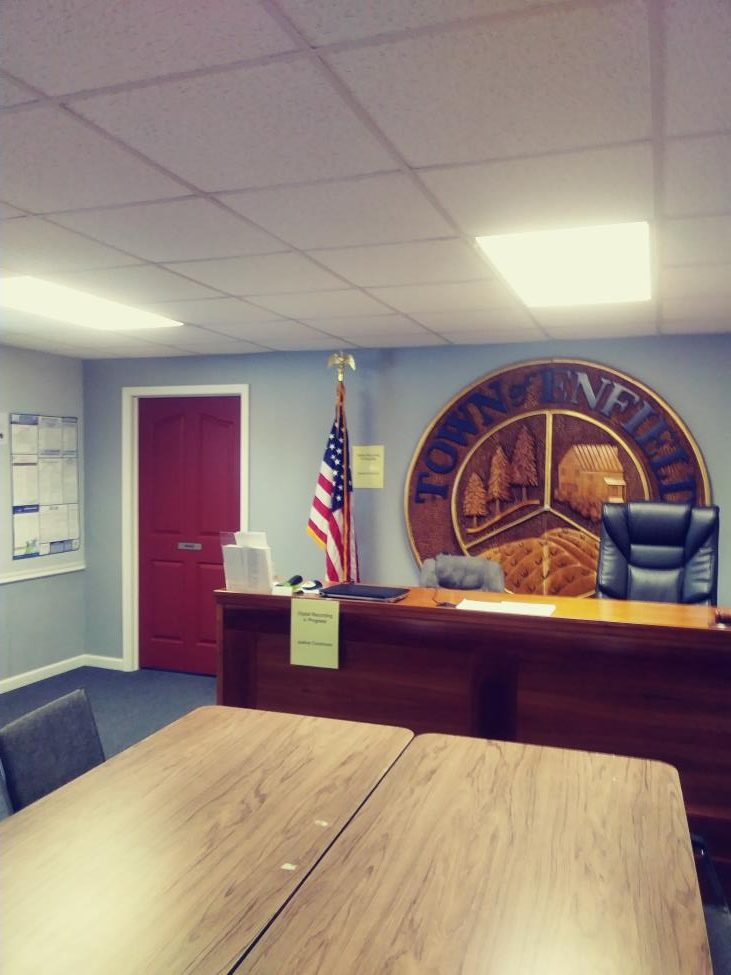 "I actually fully support marijuana being legal and utilized within Town limits. I would love to see those sorts of farms here as well as stores. And I hope that would help us reduce taxes in the future."
Redmond's remark came during the Town Board's brief discussion Wednesday (Oct. 13th) of whether Enfield should access a provision of New York's new marijuana legalization law and "opt-out" of permitting either marijuana dispensaries (stores) or on-site consumption (pot bars) within its community. The Town Board agreed to hold a public discussion of a possible opt-out law at its November 10th meeting, but went no farther toward adopting an opt-out law that would meet a State-set year-end deadline.
Indeed, a majority of the five-member Town Board expressed support for encouraging marijuana sales in Enfield, with Redmond its most enthusiastic cheerleader.
"We already have marijuana dispensaries in Enfield," the Supervisor asserted. "We just aren't getting taxes from them." (Redmond may stand aware of local merchants that others do not.)
"I don't have a dog in this fight," Councilperson Robert Lynch (this writer) told the Board, stressing he remains undecided and open-minded regarding marijuana sales. Lynch introduced a Resolution—never voted on—that would have directed the Supervisor to draft an opt-out law, as other towns have done, in time to meet the State's December 31st deadline for action. Redmond and others committed themselves to next month's public discussion, but to nothing more.
"We do have a dog in this race," Redmond said, countering Lynch's canine equivocation. "Because of the kickbacks we would get financially from this," she said, "I don't feel like I can support this (an opt-out law)."
"We already have residents struggling to pay taxes," added the Supervisor, "and I would do anything to remove that burden as much as possible." And regarding the potential downside of local sales, "I don't think this would be a negative impact to the Town at all," she said.
Board members Virginia Bryant and James Ricks indicated they'd likely join Redmond in letting pot stores and pot bars open up in Enfield. Councilperson Jude Lemke, like Lynch, remained non-committal.
"These dispensaries greatly help the tax base of the Town," said Bryant. "Prohibition did not work. We can't prevent what's happening with marijuana usage," she added. "I don't think we need to sit in a cave and pretend it's not happening."
"I know people smoke in Enfield whether there's a dispensary here or not," said Ricks. "A tax will be collected in a lot of places. Why not Enfield?"
As explained to the Board, a community that permits dispensaries would receive about four per cent of revenues from local marijuana sales. A town that opts out would have no dispensaries and would collect no money.
Under New York's law, a Town that has not yet opted out of the program could only do so before year's end. However, a Town opting out could later reverse course and opt back in. Whichever decision a community made, residents could also petition to challenge a Board's decision through referendum.
An opt-out law would not bar adults from smoking marijuana. Nor, presumably, could it block marijuana cultivation.
"I don't know if I'm going to support it," Lynch said of any potential opt-out law. "What I don't want," he said, "is somebody to come back in January and say 'We don't want these dispensaries. Why did you let the deadline pass?'"
Redmond closed Wednesday's discussion worrying that next month's discussion could prove one-sided.
"My only concern is there's been a bit of stigma around marijuana, and so I would be concerned that we would have a biased public viewpoint expressed," Enfield's Supervisor said. "But maybe I'm wrong. Maybe people are releasing their stigma around that."
****
On another matter, the Enfield Town Board Wednesday (Oct. 13th) pounded the final nail of approval into the year-long application by Norbut Solar Farms to build its Applegate Road solar farm. The Board approved a "decommissioning agreement" with Norbut for the 15 Megawatt facility after being assured Enfield holds no legal leverage to squeeze from the firm a Host Community Agreement that would compensate the Town beyond what a County-authorized "PILOT" tax abatement plan provides.
"We do not have a leg to stand on," Councilperson Lemke, an attorney, advised the Board after she'd conferred with another lawyer who's an expert on the subject. There's no law to require Norbut to provide host community compensation, nor one to permit Enfield to impose it, Lemke counseled her colleagues.
"I fear it's going to be 30 years of regret for our taxpayers," Lynch responded, "because that PILOT runs for 30 years, and we are getting a pittance out of it."
"I will not use foul language," Bryant interjected, referring to the downtown agency that rebuffed Enfield's appeal for a Host Community Agreement, "but they really didn't do us any service."
###
Redmond's "Equal Dislike" Budget weathers Round One
Board supports "gender justice" raise for Town Clerk
News Analysis by Robert Lynch; October 9, 2021
When it comes to Town budgeting, excuse Stephanie Redmond for mangling the advice of Dale Carnegie—presuming she ever read his book.
"So just to put it out there," Enfield's novice Supervisor told her Town Board at its initial budget meeting October 4th, "My goal is—it's kind of awful— that I wanted everybody to dislike me evenly. And I thought that was to be the fairest thing."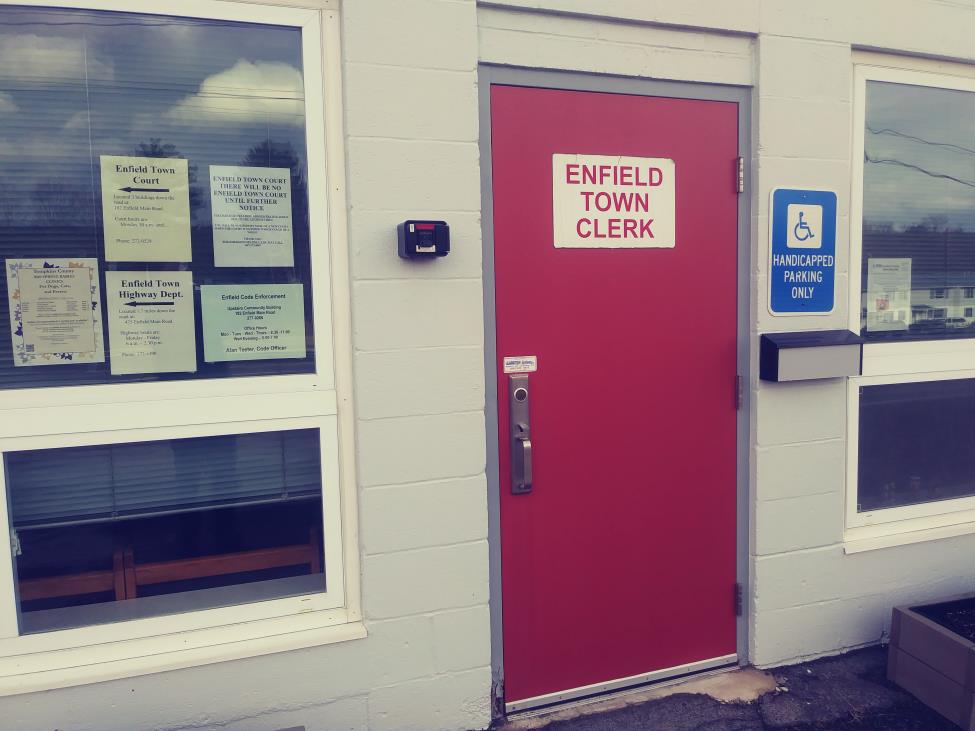 Equal-Dislike Budgeting, to Supervisor Redmond, appointed amid controversy just last January and unveiling her first-ever annual fiscal blueprint to four Councilpersons Monday, meant spreading the pain around; playing with a self-set, $70,000 allowable tax levy increase bridled only by an Albany-calculated tax cap that's little more than meaningless mathematical make-believe. Enfield taxpayers suffer no penalty if the Town exceeds the tax cap and no longer reap any reward if the Town stays within it.
Yet politicians still respect the tax cap as a third-rail mandate. And Redmond, like her predecessor, Beth McGee, dared not cross its line.
"We only have room for a 70,000 increase before we go over our tax cap," Redmond counseled her Board, describing how she balanced competing interests via calculator if not by need. "Basically, the residents aren't going to like me because there's a slight increase in their taxes. And all the department heads aren't going to like me because they're not getting everything that they want. And I'm just trying to be as fair as I can be and make everybody dislike me evenly."
But the Town Board took a different approach on its first night's budget facing; arguably greasing Enfield government's squeakiest wheel.
Affirming a crusade championed long and loudly by former Town Clerk Ellen Woods, the Board tentatively increased next year's Clerk's salary by a full $8,000, bringing its compensation line to $30,000 next year. That's up $6,000 from what Redmond had budgeted and a full 50 per cent above where it stood in 2020. (The Clerk also earns an extra $2,000 as tax collector.)
The Board also, with equal caution, raised the pay of Clerk Mary Cornell's part-time deputy, Cornell's sister, Laura Norman. Deputy's pay would rise 20 per cent to $12,000. As such, deputy compensation would just barely top the current minimum wage.
"We shouldn't be paying our Deputy Clerk less than McDonald's pays to flip hamburgers," Councilperson Robert Lynch (this writer) counseled his fellow Board members in pressing for the $12,000 figure.
But the Clerk's pay issue remains far from settled. Salaries only become legally locked-in when the Town Board elevates Redmond's Tentative Budget to a Preliminary Budget. After that, it goes to a Public Hearing, which needn't be held until two days after Town elections.
The Board could have promoted the budget to preliminary status that first night. It didn't. All members concluded the plan needed more tinkering. It could get added attention October 13th, when the Board faces a heavy agenda of regular business. Redmond has hinted at multiple meetings. "We could meet every day," she joked at one point during Monday's discussion.
But while the Town Clerk's salary received a corrective boost that most Board members concluded was long overdue, the Highway Superintendent, Barry "Buddy" Rollins, has so far fallen short of his request. Rollins sought a fifth, full-time subordinate and two part-time seasonal workers, new hires that would restore positions that austerity-obsessed Supervisor McGee had slashed from Rollins' payroll one year ago. Rather than honor Rollins' submission, Redmond's tentative budget awarded the Superintendent only the two part-timers, not the full-time employee. The difference, the Supervisor explained, is that a full-time addition would carry with it benefits. Part-timers would not.
Again, in trimming Buddy's wish-list, Redmond fell back on that pesky little tax cap.
"With the full-time position and all of their benefits, we're looking at a $60,000 increase," Redmond told the Board. "So you know when I had a choice of keeping us under the tax cap and dealing with the fact that we are basing a lot of it under [an expected] $100,000 increase in our building fee, I felt nervous about putting in a whole $60,000 position that would carry into the future."
That "building fee" is a one-time windfall the Town expects to receive from Norbut Solar Farms next year in permit charges to build its solar array off Applegate Road. Lynch questioned Redmond whether the figure stands accurate and the project remains firm. On both counts, Redmond assured Lynch it was.
Rollins strongly defended his need for the added staff, arguing that budgeting errors could provide his department more money than Redmond had first forecast and that a fifth full-timer would allow his men to resume mowing cemeteries and doing other seasonal work.
****
After some 90 minutes of budget review, the Town Board left the Highway Department's staffing for another day. Instead, the significant—albeit tenuous—hike in the Town Clerk compensation offered the budget meeting's most memorable exchanges.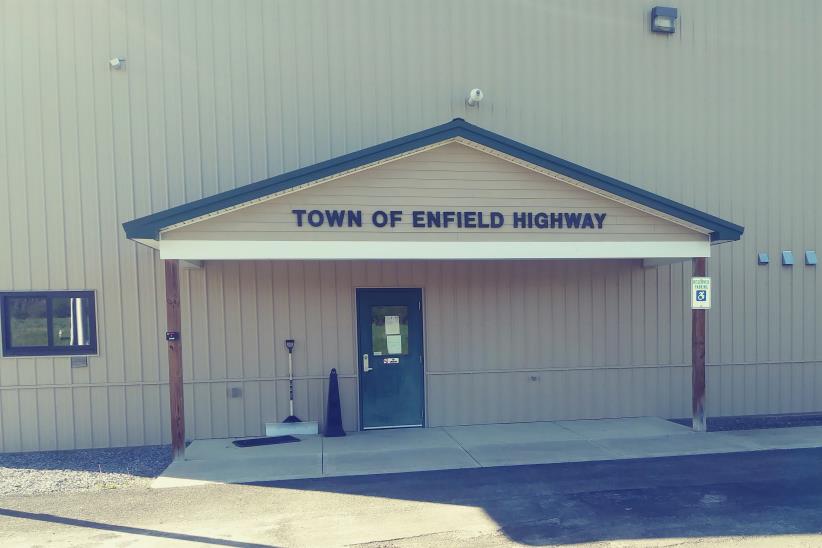 "I think it is not a raise. To think it's a raise is the wrong attitude to take. It is correction of a prior injustice," Councilperson Lynch, the pay hike's strongest advocate, told his fellow Board members.
"We all talk about systemic racism. And that's bad. We know that, and it exists in society. But there's also systemic sexism," Lynch insisted.
Lynch contrasted the Clerk's pay with the $64,000 that next year's budget would award Highway Superintendent Rollins. "Now I know every job is unique and every job commands a certain salary," Lynch said. "Nonetheless, there's been a past Town Clerk (Woods) who's talked about pink-collaring. And that is the subtle sexism that goes on in society when we figure that women who traditionally do women's jobs are valued at less money."
The Councilperson conceded the $30,000 Clerk's salary still understates what the job deserves, but he said it was all the Town could afford this year. Nonetheless, it's a start, he said. "I know people may criticize me as a spendaholic," Lynch acknowledged. "I'm just trying to have gender justice here. And that's my position."
Councilperson Jude Lemke entered the debate with a lower initial increase, countering Lynch's figure with a compromise at $26,000. Councilperson Virginia Bryant concurred, suggesting "26 or 27." Redmond made clear she was not wedded to the lower number she'd first proposed. By consensus, not by a vote, the Board settled on Lynch's upper number for now.
"I'm not sure how we're getting there," Lemke said hesitantly, as she expressed openness to the 30 Grand amount. "We need to see the whole thing, where the offsets are."
Redmond's approach to the Clerk's raise may reflect the overpowering role the Town's Finance Committee plays in budget drafting. A mix of elected leaders and unelected appointees, the committee recently made headlines when it met in seclusion September 27th, and Redmond expelled Lynch from the zoom session when he got wind of it. One could infer from the Supervisor's Town Board remarks, that the Finance Committee—supposedly only an advisory sounding board—had pushed back hard on giving $30,000 to the Clerk and had prompted Redmond to timidly back down.
"There were some people on the Finance Committee that did not agree with that increase," Redmond told the Town Board. "So I put [the increase] at 2,000. And I basically decided I would leave it up to the Town Board once we've gone through the budget to decide if they want to increase it further."
The Town Board sought Town Clerk Cornell's own opinion.
"The Town Clerk in Enfield has historically been underpaid," concluded Cornell, who's been in the office only since last spring. The Clerk and her deputies "have a lot of responsibility and do a lot for this Town," she said. "I would like to see what is possible and what is feasible."
Unshackled from her Finance Committee's preferences, Supervisor Redmond then affirmed Mary Cornell's efforts. "I tend to agree that she has shown her worth to us," the Supervisor said. "She's done a fabulous job since she's been in office…. I really support bringing her salary up."
The October 4th inaugural budget review answered two pressing questions; one of them expected; the other one a blindsided surprise.
Redmond explained why she'd slashed the $10,000 Deputy Supervisor's salary in half. She confirmed that the current appointee, Isabel Castillo, wants to cut back her hours. "She's a stay-at-home mom, and she was having a hard time fulfilling the full hours," Redmond explained. With the 10-15 hours currently required each week, Redmond said, "she's just been struggling to meet that need."
The other question arose only when Councilperson Lynch stumbled into it. "Where's our $12,000 a year bookkeeper?" Lynch asked as the Supervisor struggled through some enigmatic budget lines. Lynch wondered why bookkeeper Brian McIlroy wasn't at the meeting to help.
Only then did Redmond reveal that she and McIlroy had a falling out, its circumstances still unexplained. She indicated that McIlroy, who serves at the Supervisor's pleasure, no longer represents the Town. The next day, October 5th, Redmond announced she'd retained Newfield's bookkeeper, Blixy Taetzsch, to replace him.
But as Supervisor Redmond made clear October 4th, the tax cap is king. State figures peg the cap at two percent for the year ahead, adjusted by a few fudge factors that only an accountant can untangle. (Remember, we just lost ours.) And the Supervisor bandies about the $70,000 allowable increase, even though it's hard to figure out how she arrived at it. Yet remember, while the State talks a two percent ceiling, consumer prices rose 5.3 per cent in August.
"The tax cap is not a magic number. It's an artificial figure that Albany concocts," Councilperson Lynch insisted as Monday's budget meeting walked into the weeds. "And I would have no problem going over it to give justice to the office of Town Clerk."
We'll see where it goes. "Even-dislike budgeting" may prevail as we kick through the leaves of October.
###
Planner's pass-through of Water Law reveals larger problem
by Robert Lynch, October 7, 2021
Sometimes you have to look through the trees to spot the forest. And such it was with the Enfield Planning Board Wednesday night.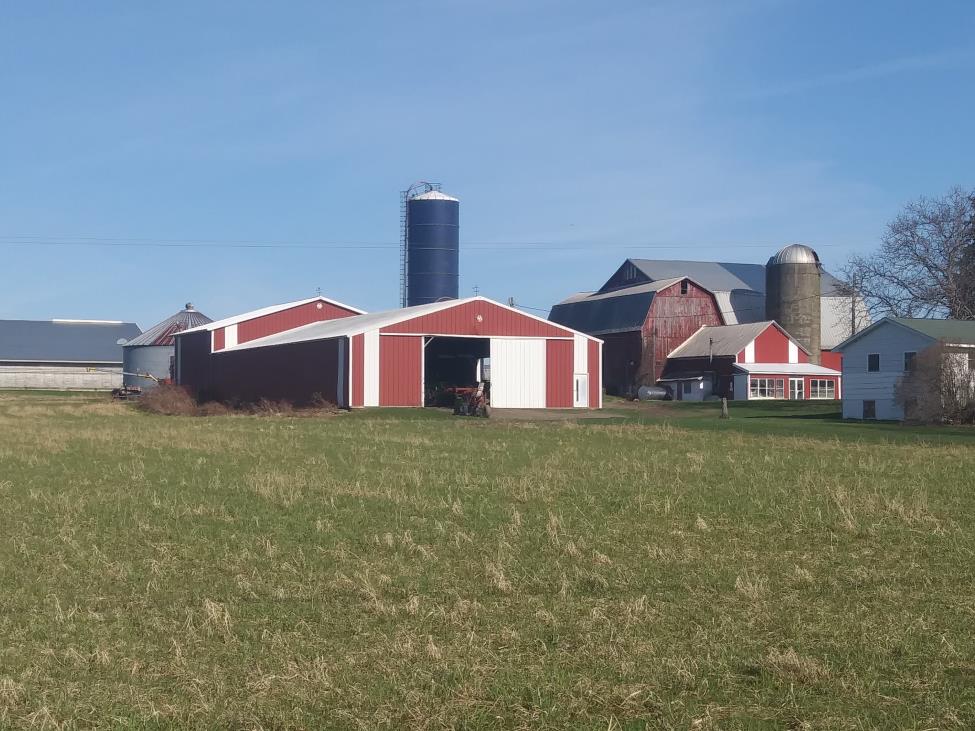 On the surface, the action was non-controversial and uneventful. After about five months of on-and-off review, the Town Planning Board affirmed without change and passed on to the Town Board Wednesday (Oct. 6th) a draft Drinking Water Protection Law that would expand the scope of the Town's Site Plan Review—a Planning Board responsibility—to cover non-agricultural large-volume water users. But in the process of taking its final, rather informal, action, the Planning Board spotted a more daunting challenge: the Site Plan Review Law itself may need major overhaul.
"The Site Plan Review Law needs to be worked through again," Planning Board Chair Dan Walker concluded near the end of the Board's 90-minute meeting. Indeed, the Town's Subdivision Law—the two are rather linked—may need updating too.
In what might be amusing if it weren't so serious, neither Town Supervisor Stephanie Redmond nor the Deputy Town Clerk, Laura Norman, could immediately locate the current law on the Town's website. Later, Walker shared with Town Officials his 2014 amended version of the Subdivision Regulations by midday Thursday. Walker indicated he expects his Board to review the 2014 law for needed changes next month.
The draft six-page Water Protection Law, sketched-in by a consultant and then endorsed in May by Enfield's recently-formed Water Protection Committee, would add both high-level water consumption and waste disposal as factors that could trigger Planning Board review of proposed development. New review considerations would include "the impacts to or upon the quality and quantity of available groundwater resources, streams, ponds, water bodies, and wetlands at or beyond the boundaries of the proposed use."
To underscore the informality of the Planning Board's action Wednesday, members never even cast a formal vote. They just expressed unanimous consensus. The Town Board, which holds final authority to adopt the Water Law, has scheduled its discussion for October 13th.
But Planning Board member Mike Carpenter was not alone in his concerns Wednesday when he questioned how the Site Plan Law, written one way; and the water Law, written another, would intermesh, particularly regarding enforcement. "Do the teeth work?" Carpenter asked.
Consultant Steven Winkley, the Water Law's architect, suggested revisions to link the two documents could be done by the Town's attorney.
"Sometimes attorneys make it worse," Carpenter responded.
One initial fear held by some planners and Town Board members (including this writer) was that the proposed regulations would impede farming. Winkley assured the planners Wednesday that agricultural uses lay outside the Town's immediate control and rested, instead, with the State Department of Agriculture and Markets. As such, the Town could not directly control manure spreading. And the proposed law's most talked-about provision, a daily water use demand level that would trigger site plan review, would also not apply to farms.
As the draft law was passed on to the Town Board Wednesday, any proposed activity predicted to use at least 1,000 gallons of water daily would require Planning Board oversight. Some towns, said Winkley, have chosen more generous amounts. The Town of Danby, he said, chose 4,000 gallons. With farms purportedly exempt, the threshold would likely most impact commercial high-volume users like car washes and laundries.
In past months, at least one Planning Board member has questioned why Enfield needs a water use law in the first place. Supervisor Redmond then responded with her concerns that someone—she mentioned Nestle by name—might build a bottling plant in her town. To date, no commercial bottler of Nestlé's type has expressed any interest locating in Enfield.
###
County Legislature kills Fujitsu Broadband Study at midpoint
by Robert Lynch, October 5, 2021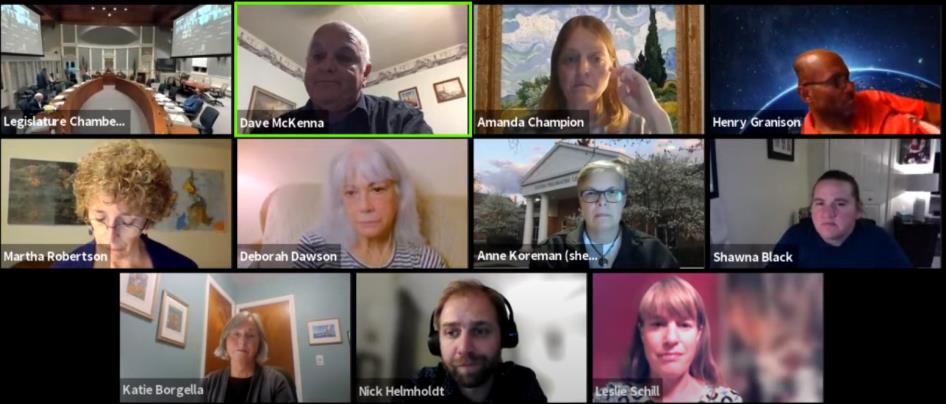 When it comes to stretching the reach of broadband Internet, Danby legislator Dan Klein thinks Tompkins County can walk and chew gum at the same time. But a majority on the County Legislature Tuesday night disagreed with him. And because they did, the so-called "Fujitsu Study," heralded one year ago as the best way to find and fill broadband's gaps in Tompkins County, is now dead.
By an 11-3 vote, with Klein among the dissenters, the County Legislature voted to repurpose more than $35,000 originally assigned to underwrite unfinished parts of the consultants' study, an effort partnered with the Southern Tier Network (STN), a non-profit cable provider, and Fujitsu Corporation. Instead, the County will use part of that the money to fund a road-by-road "physical survey" of the entire county to learn for certain where fiber-based broadband exists and where it does not.
"We have two ideas on the table right now," Klein said of the Fujitsu Study and the plan for a countywide survey. Let's do both, he suggested. "Doing both is better."
"I don't know if either of these approaches to solving the broadband access problem will provide all of the answers," the Danby rep advised his colleagues. "But don't we owe it to our residents to at least try?"
The problem for Klein was that a majority of legislators had already soured on the Fujitsu approach, a strategy that focused on extending so-called "middle-mile" broadband trunk lines to link pockets of unserved residents. But the cables would never themselves stretch to individual homes, and there'd be no assurance private Internet providers would ever step up to extend the lines to reach those residences.
"Would we be building a bridge to nowhere?" Dryden legislator Martha Robertson asked, partly under her breath, at a key committee meeting earlier in day, one that handed forth the Resolution the full Legislature would later adopt. Robertson also then mentioned—and repeated to the full body—that the middle-mile plan, if undertaken, could cost County government more than $10 Million.
At Tuesday's later session, Klein offered an amendment which would have kept the Fujitsu Study going to its conclusion but also would have funded the physical survey with an extra $20,000 tapped from either the County's Contingency Fund or the federally-financed American Rescue Plan. Klein's amendment lost five votes to nine.
The rural lawmaker had good reason to salvage Fujitsu's effort. His Danby and Caroline constituents would be among those most benefited by those STN broadband cables. Indeed, as County planners revealed just recently, only those two towns, plus Newfield, would meet study standards as being sufficiently deprived of broadband to warrant added service. And because Newfield is part of the mix, Klein drew support at Tuesday's meeting from Newfield Supervisor Michael Allinger, whose message he read at the meeting.
"I applaud the County for taking a leadership role in this project," wrote Allinger. "I urge you to see the process through."
But those preferring to ditch the Fujitsu approach focused on its flaws, most notably the woeful errors in its underlying database, a problem known for more than a decade, its approximations vastly overestimating broadband's true reach and erroneously predicting that virtually every home in Enfield enjoys broadband access. As a result, Fujitsu's study predicted only 200 to 400 homes countywide would benefit from STN's cables. And it never got past the market assessment stage before County planners paused it.
What's more, the study's second weakness, namely its lack of "last-mile" home connectivity, drew ample criticism, including from some on an intermunicipal broadband committee that have pondered the study's problems for months.
Middle-mile internet is like a long-distance phone carrier, Enfield Councilperson Robert Lynch (this writer), the Town's Broadband Committee rep, said as he addressed the Legislature before Klein's amendment had surfaced. "You can have the greatest long-distance carrier in the world, but that does no good if you don't have phone service in your home or a cell tower nearby," Lynch reminded lawmakers.
The Enfield Board member later told Klein he would have supported Klein's two-pronged approach had he known of it when he spoke.
But County planners voiced caution about having both Fujitsu's efforts and a county-wide survey on their plates at the same time.
"Doing them simultaneously presents some challenges," Nick Helmholdt, the Planning Department's point person on broadband, told the Legislature. "They'd have to be sequenced," he predicted. And because the physical survey would then seek to encourage private providers to fill in the identified gaps, the two studies to an extent compete with each other for unserved market. Helmholdt predicted nine to 12 months to pursue both options.
What's more, Helmholdt's boss, Planning Commissioner Katie Borgella, cautioned that the acknowledged errors in the Fujitsu Study's database, should the study continue, would carry forth to the final recommendation.
"The data is just no good," Newfield-Enfield legislator Dave McKenna remarked as he voted against the Klein amendment, but in support of the road-by-road survey. Because he did, McKenna parted ways with his own Town's Supervisor, Newfield's Allinger, and also with Enfield's other County Legislator, Anne Koreman, who would have preferred to have given the two-choice effort a try.
But underlying the concerns of some both on and off the County Legislature is a general distaste for private Internet providers, most notoriously Charter-Spectrum, the mega-monopoly that serves a majority of the county's customers.
"I have no loyalty to Spectrum," Legislator Shawna Black told the Housing and Economic Development Committee earlier in the day. "My service is continuously down," she said. "My neighbor, who's only been a client of theirs for a year and a half, pays half of what I pay. And once a year I call their office, and I'm put on hold for four hours."
"They don't care about our community," Black said of Spectrum, "but they care about our money."
And now the Fujitsu Study waits on its own (permanent) hold, and he County prepares to solicit a consultant to survey every road to ascertain true Internet needs.
Still, children need the web to learn. And Lansing's Mike Sigler urged the commitee not to delay the process too long. "My child isn't getting any younger," he said.
###
Redmond's First Budget
Enfield Supervisor releases 2022 Spending plan; modest pay raises; more Highway Dept. funding
by Robert Lynch; October 2, 2021
Last year, there was a fight in Enfield at Budget Time. Supervisor Beth McGee, on her way out the door and in the midst of a pandemic, released her legally-demanded Tentative Budget at about three o'clock one afternoon. And before most of us had gone to bed, the Enfield Town Board, with lightning speed, had elevated McGee's fiscal roadmap to Preliminary Budget status—a next-to-last rung on the path to final approval.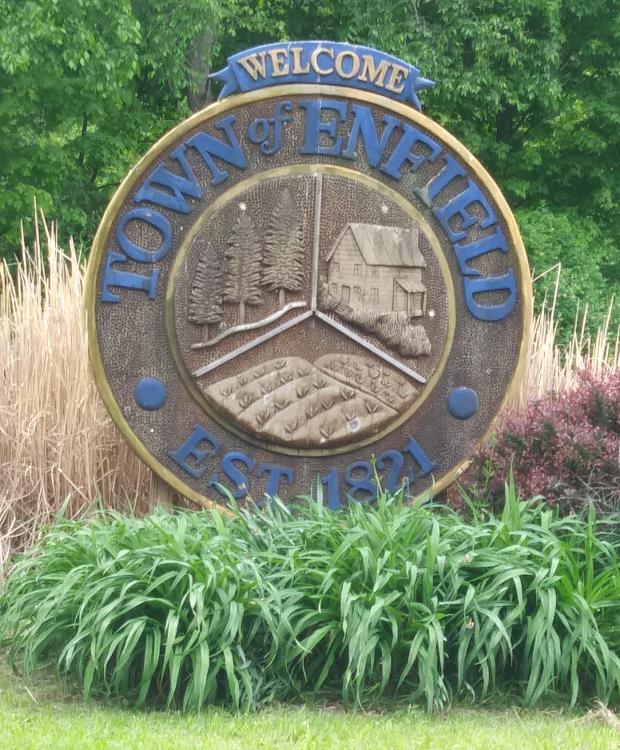 There was pushback, principally from Councilperson Robert Lynch, (this writer), who fought the hurried pace and also how McGee had sought to cut Highway Department staffing by more than 20 per cent. Similarly heated objections arose from Town Clerk Ellen Woods, who complained then—and still complains—about how little the Town Clerk gets paid.
But that was then, and this is now.
Thursday, September 30th, McGee's chosen successor, Stephanie Redmond, controversially appointed Supervisor last January, handed up her first year's attempt at an annual Town spending plan. Redmond's tentative budget, in contrast to McGee's 2021 draft, may itself stir little controversy, except perhaps at the margins. Redmond's submission proposes combined General and Highway Fund spending of just under $2 Million, with a proposed General/Highway Fund tax levy of $1.56 Million, up 3.9 per cent from the year soon to end.
Though Redmond has not yet shared the commonly-offered Supervisor's budget message to accompany her figures, review of data indicates the fiscal officer proposes to add back the fifth Highway staffer that Supervisor McGee had cut from the Department one year ago.
Indeed, the Highway Department spending line shows the biggest increase of any, much of it due to the expectation of a return flow of State Aid, so-called "CHIPS" money, that a fiscally-cautious McGee had zeroed out in the past. Although the statistic alone may overstate the impact—because of the pandemic panic that overshadowed the prior year's budget cycle—Redmond's tentative budget would hike Highway appropriations by nearly $359,000 or 36.7 per cent.
The Supervisor is expected to discuss her spending plan and the rationale behind it in her presentation to the full Town Board Monday, October 4th.
"It's a decent starting point; much better than last year," Councilperson Lynch said as he cast his first gaze upon the nine-page financial statement Saturday. "Yes, I have question marks penciled in the margins, about seven of them," he said. "If we had a budget message, I might be able to find the answers. I guess we'll just have to wait until Monday night."
One of the strangest mysteries within the document concerns Redmond's halving the salary for her assistant, the Deputy Supervisor. Isabel Castillo, appointed to the post in February, currently earns $10,000 a year as Redmond's deputy. The Tentative Budget cuts Deputy Supervisor compensation to $5,000.
Since the position's elevation from largely ceremonial to substantive status in April 2020, the Deputy Supervisor's job—held initially by Redmond prior to her January promotion—has proven a flash point of controversy. Critics of former Supervisor McGee, most prominently Lynch, have argued the additional administrative post with its five-figure paycheck simply isn't needed. Lynch was overruled by his colleagues when he initially opposed the job's expansion last year and then, again, when he attempted this year to scale it back.
Neither Redmond nor Castillo has explained the pay reduction. But sources indicate Castillo—whose work even Lynch has found commendable—may want to curtail her working hours.
The Supervisor's budget proposes modest raises for most other Enfield Town positions, including Redmond's own. The Supervisor would raise her own annual salary from $24,000 to $25,000 (up 4.2 %). Each of the four Councilpersons would have salaries rise to $3,600, a $100 (2.9%) increase. The Highway Superintendent, Barry "Buddy" Rollins, uncontested in this fall's elections, would see his pay go up from $61,500 to $64,000 (up 4.1%).
And perhaps (still) most controversial, the Town Clerk, currently Mary Cornell, would secure a $2,000 raise, her salary rising to $24,000. Accorded another $2,000 on a second budget line for her dual-service as tax collector, Cornell would earn slightly more—but not much more—than the Supervisor.
"All of the duties the Town Clerk position performs are legally required, that is why every single 3500 Town (sic) in NY recognizes this with a higher salary," former Clerk Woods, who resigned last March, wrote in a blistering email to the Town Board Friday evening after reviewing Redmond's submission.
Arguing in favor of a much-higher Clerk's salary and maintaining an Enfield Town Clerk does full-time work, Woods continued, "If this is not remedied y'all are saying that Clerk time is worth 50% of Supervisor time and that is just so offensive on every level… but especially the levels of Class & Gender."
According documents recently filed, Woods' successor, Cornell, maintains she works about three-quarter time.
Setting a proper compensation for Town Clerk has prompted repeated discussions among Enfield Town officials during the past year. Former Town Councilperson Michael Miles, who served only two months on the Town Board after his appointment to fill a vacancy last November, had voiced particular support for raising the Clerk's salary. Unless the Board raises Clerk's compensation prior to the next step in its budget process, Redmond's recommendation would leave the pay issue unresolved for yet another year.
****
But a second issue looms large as Enfield's 2022 budget deliberations move into public view. It involves the secretive process by which Redmond's proposal was written in the first place.
Monday, September 27th, Councilperson Lynch got wind that the Town's Finance Committee, reconstituted last February with Supervisor Redmond, Councilperson Jude Lemke, several elected Town officers and two private citizens as its members, had met several times in recent weeks to guide Redmond's budget drafting. Lynch sought to join Monday's virtual session. But upon spotting his presence, Redmond repeatedly asked Lynch to leave, maintaining Lynch's attendance elevated the discussion to an illegally-called Town Board meeting, with a Board quorum present.
Lynch refused to sign off, maintaining the State's Open Meetings Law permitted his attendance. Redmond, in turn, ejected Lynch from the meeting, cutting his zoom link. Redmond then commenced an inquiry into how Lynch obtained his meeting link that day.
"This is just another example of the 'Shadow Government' Enfield residents have so come to hate," Lynch posted on his website and on social media the day of the incident, the Councilperson repeating the words he'd used as the Supervisor booted him off. Under the post's title, "Whose Town is this, anyway?" Lynch wrote, criticizing the Finance Committee's newly-dictated secrecy, "This must change. Enfield's Democracy will not survive unless it does."
Meanwhile, the Enfield budget rolls forth toward further approval. The Town Board, following review and potential revision of Redmond's submission, must first vote to make it the Town's Preliminary Budget, and then schedule a Public Hearing. State law requires the Board adopt a budget by late-November.
###