Enfield's "Breezy Meadows" to go to the People in April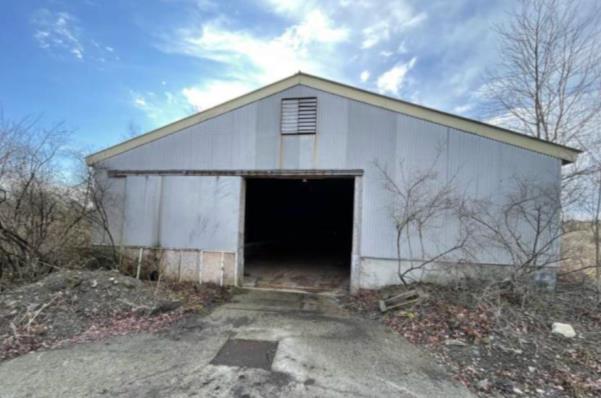 by Robert Lynch, March 4, 2023
In the minds of many, it may be the Enfield development that few really want, yet nobody knows exactly how to stop. And even if the town had a razor-sharp zoning law, any effort to halt it might not fare much better.
Wednesday (March 1st), the Enfield Town Planning Board, by unanimous vote, advanced the proposed "Breezy Meadows Farm" large-lot rural subdivision to an April 5th Public Hearing. By a similarly unanimous vote, planners designated their own Board to act as the lead agency in a state-mandated environmental review of the project, sandwiched between Podunk and Halseyville Roads.
As it appeared from this observer's vantage point in the room that night, Board members saw little alternative to doing what they did. Yet one could infer that if New York Land & Lakes Development had never come forth with its plan to carve up the former John William Kinney farm into building lots, planners would not have shed one tear. But Land & Lakes has played by the book. And to deny developers a hearing now would most likely prompt a lawsuit. That's the dilemma.
The Planning Board's scheduling of the April hearing Wednesday followed a laborious, more than two-hour review of Land & Lakes' preliminary "Breezy Meadows" subdivision plan. It included a property plat more refined than that first disclosed to planners—and to potential neighbors—three months earlier. Review also included the developer's 145-page Environmental Report.
"I don't have a problem with the plat as it is," Chair Dan Walker said near the close of the Planning Board's review. "All the lots meet the minimum requirements," Walker said, "and there's more than enough frontage."
Walker asked other Board members if they had any concerns about the subdivision's configuration. None said they did.
Instead, Wednesday's Board concerns trod a different path. Members questioned how the proposed 33-lot subdivision, taken in aggregate, would impact local roads in handling increased traffic; how new housing would affect the water table, and how anyone would enforce the deed restrictions that Land & Lakes intends to write into every sales contract it signs.
Not since perhaps the infamous Black Oak Wind Farm debate of a decade ago has a proposed Enfield development prompted more public concern than has Breezy Meadows. In early-December, residents of the town's northwest quadrant flocked to the Planning Board's monthly meeting after an anonymous someone stuffed Breezy Meadows' initial site sketches into mail boxes. Some voiced critical comments to the Planning Board December 7th. However, since that year-end session, public outcry has quieted. Only three prospective neighbors attended last Wednesday's meeting. They offered brief questions, but gave no public statements.
The Planning Board's March agenda provided no privileges of the floor. By contrast, the April Public Hearing will be publicly advertised and noticed widely. Expect a robust public turnout then.
Standing prominently—albeit sadly—within the 337-acre Breezy Meadows tract are 13 long, low-slung poultry barns, metal structures long-abandoned, deteriorating, and a few falling in. The Environmental Report's narrative states that the barns were built by the former Babcock Poultry farm in 1972, then leased to a swine-raising operation 12 years later. Abandoned since 1994, the barns stand either empty or filled with junk. The land around them has grown to brush.
"They're pretty substantial buildings. I don't see the point in tearing them down," Land & Lakes Project Manager Alan Lord told the Planning Board Wednesday. Lord said the future opportunities for the buildings have led his firm to designate the development's four lots facing Podunk Road for possible commercial use. Each lot would encompass three of the large barns, some of them 500 feet long.
"So if anyone wanted to develop this into commercial, they'd need site plan approval," Board Chair Walker cautioned. A future agricultural use, however, might be exempt.
Tucker Road: Planning Board review of the Breezy Meadows subdivision began with discussion of what could become the greatest concern for Enfield taxpayers town-wide. The Board addressed how the developer's plans to add more than 20 new building lots along Tucker Road would impact the lightly-traveled, poorly constructed dirt and gravel road that bisects the project site.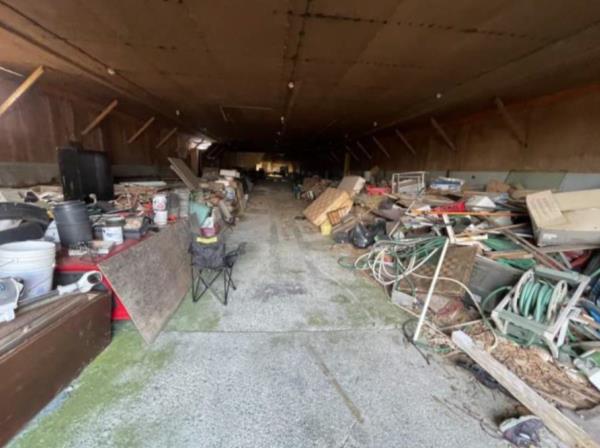 "The road is not very strong. It's a pretty soft road," Walker remarked. He indicated he'd discussed Tucker Road's status with Town Highway Superintendent Barry "Buddy" Rollins.
"It's a public road; it's a legal road," Walker conceded. "But the Highway Department says that with lots more traffic, it will need additional maintenance," the Board Chair continued. "We have provisions in the Subdivision Regulations to demand improvements on the road."
But do they? Nuance could become the basis for legal argument here.
When a developer plans to sell building lots fronting a newly-built road, Enfield rules require the developer pay to build the road and then deed it to the Town. But when lots front on a road that already exists, any municipality's demands for an upgrade stand on shakier soil, and in more ways than one.
"I look at it as a Town Road," Land & Lakes' Alan Lord responded. "We do not have a budget" for that kind of improvement, Lord added.
Lord did not categorically rule out contributing to Tucker Road's improvement, but neither did he commit to it. A similar upgrade of Aiken Road—used Wednesday as a benchmark comparison—cost the Town of Enfield $160,000 when undertaken in 2020, according to budget documents.
"We're not going to instantly build houses," Lord advised the Planning Board, the project manager signaling that Breezy Meadows' traffic growth would be gradual, not sudden. Lord said his firm's experience is that within the first ten years of a development, only one-quarter of the parcels get built out.
Only three homes stand alongside Tucker Road right now. Walker estimated that Tucker presently gets "4-10 vehicle trips a day in and out." The Board Chair said he'd contact Rollins to obtain updated cost estimates for recommended improvements.
"I don't think we need an adversarial process," Board member Mike Carpenter remarked, suggesting negotiation with the developer should come before confrontation.
"We'll talk offline about it," Walker told Alan Lord, putting Tucker Road's fate to bed for the evening.
Deed Restrictions: "This seems like a really bad way to do things," Mike Carpenter observed as the Planning Board addressed another troublesome aspect of the Breezy Meadows plan: deed restrictions and whether there'd be any easy way to enforce them.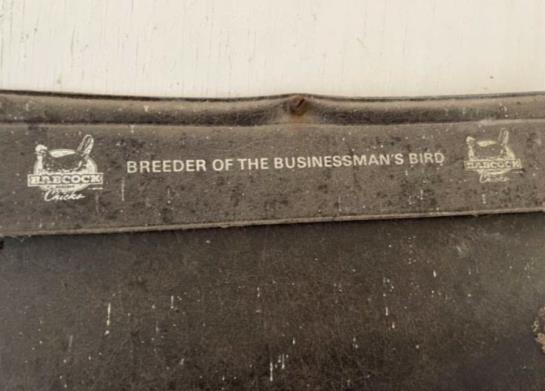 Project developers propose to condition sale of every lot they sell on about a dozen and a half restrictions that would, among other things, prevent the placement of single-wide manufactured homes on a lot, prohibit a purchaser from further subdividing a lot, and also—rather subjectively—require a purchaser's outdoor lighting to be kept to a minimum and directed mainly downward. At a prior meeting, Land & Lakes had admitted that many of the proposed Enfield rules were lifted as boiler-plate from restrictions imposed at the company's subdivision in more heavily-regulated Dryden.
"Who enforces them?" Carpenter asked of Alan Lord and his partner Bob Esperance.
"One of the other property owners could stop (a breach of the covenant)," Lord answered.
"It seems so uninformed as a plan," Carpenter responded.
"If there's a better way, I'm all ears," Lord rebutted.
Much as they'd like to think they could, planners admitted the Town of Enfield holds no enforcement power. Only other subdivision purchasers—or Land & Lakes itself—would hold legal standing to enforce what amounts to a private contract, not a government regulation.
"Can the Town pass a law to enforce these covenants?" Board member Henry Hansteen asked.
"Not to just these lots," Carpenter answered Hansteen.
"You'd be zoning just one corner of the town," Lord explained.
The project manager couldn't recall any of his company's purchasers ever having to take a neighbor to court in the past 20 years for a covenant violation. Enforcement comes more likely, he said, through one-on-one discussions as well as from how a violation could cloud a title or pose problems in securing a mortgage.
Of the restrictions proposed, Lord said, "We're just trying to remind people to be good neighbors."
Greg Hutnik, the Planning Board's newest member, raised another problem. New York State regards single-wide mobile homes as residences, Hutnik claimed. As a result, he said, it's hard to screen them out.
"I'd want to keep the mobile home restrictions in these," Managing Partner Lesperence, responded.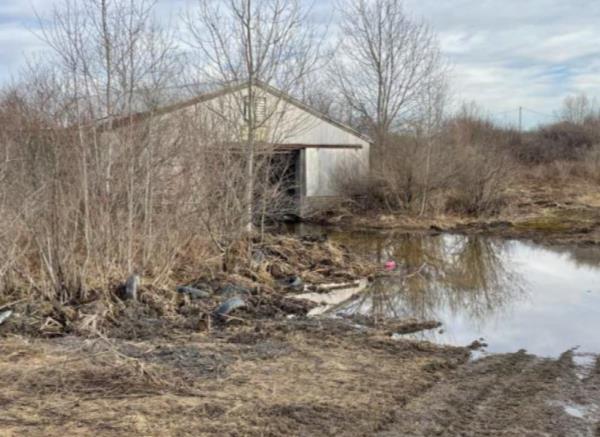 "It's not legally enforceable by the Town," Hansteen reminded the developer.
One resident asked briefly about whether 33 new homes would reduce groundwater supplies to neighboring properties.
Lord did not see a problem. He said he'd checked data the state has required well drillers to supply since the start of the millennium. "There are quite a few wells in the inventory," Lord claimed. Many, he said, are pumping 8-10 gallons per minute. That, Lord said, is "pretty good."
As for the future of Breezy Meadows, the early-April Public Hearing will tell us more; whether neighbors in the area will accept the presumed inevitable slicing and dicing of a once wide-open chicken and hog farm, or whether they'll choose to stand and fight. But even if Enfield were to change course and abandon its long-held community resistance to zoning, a ready remedy may not remain easily at hand. Breezy Meadows' proposed lots are generally three-30 acres in size. It's hard to block a housing subdivision with that much open space and with building lots that large.
New York Land & Lakes reportedly paid $1.6 Million for the J.W. Kinney farm. And when big money meets a limited supply of land, turning open fields into building lots becomes a hard thing to stop.
###