TC3: New Budget; Better Boss
by Robert Lynch, June 27, 2022
Passing an annual operating budget for Tompkins Cortland Community College has become a mundane late-springtime ritual for local county legislatures; hardly ever big news, unless—as occurred with Cortland County a few years back—lawmakers balk at the price tag.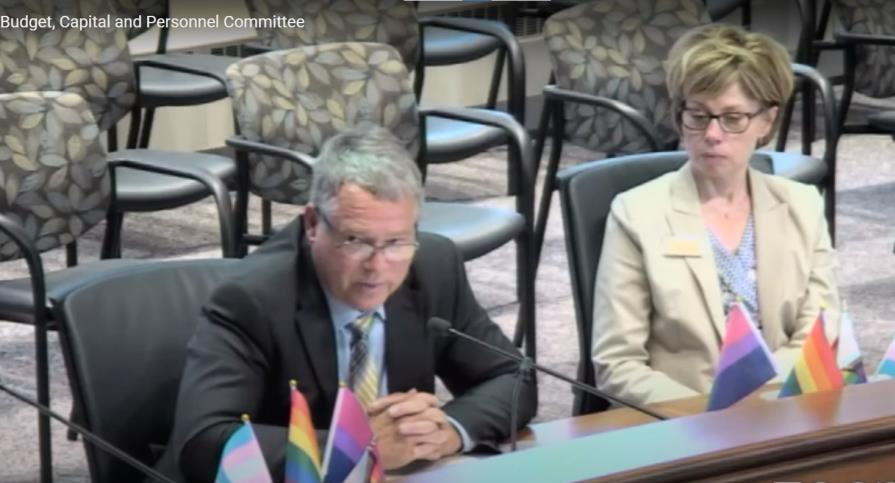 No problem this year. Nonetheless, last Tuesday's budget ratification by the Tompkins County Legislature became more newsworthy than normal. It was because the college got to show off its newly-appointed president, a leader local legislators decidedly like.
Dr. Amy Kremenek is that new TC3 President. She came to the college on the first of June, moving down I-81 following her long-time tenure holding not one, but two successive vice presidencies at Syracuse-based Onondaga Community College. Kremenek attended the Tompkins County Legislature's June 21st budget-passing session.
"One thing that I've heard from the community is feedback from the hiring of Dr. Kremenek, and it's very positive," Legislature Chair Shawna Black remarked. "I've spoken with a few of the faculty that were part of the interview process, and you definitely bring a breath of fresh air to TC3. And I wanted to pass that on."
That's the tactful way for a politician to compliment college trustees for making a much-needed course correction.
In 2017, the TC3 Board went out-of-state, to Minnesota, to recruit Kremenek's predecessor, Dr. Orinthia Montague, the college's first president of color. Montague's appointment was then heralded as a milestone. But most now privately admit that Dr. Montague, put politely, underperformed expectations.
During the previous president's four-year tenure, key personnel quit or retired; staff benefits were cut; morale slumped. Though others may deserve some of the blame, the person at the top always becomes the target.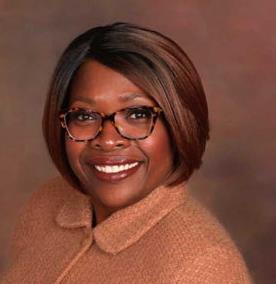 In August of last year, Montague resigned the TC3 presidency to become president of Volunteer State Community College in Tennessee. As she departed, the TC3 Board launched a nationwide search for her successor, one that narrowed to four finalists. Quite obviously, the TC3 Board reasoned that after their failed prior effort, their best-choice candidate lived close to home, someone top officials at TC3 already knew as a neighbor and a worked well with as a colleague.
As for the TC3 Budget, it sailed through both Tompkins and Cortland County Legislatures last week, in each instance following uneventful public hearings. Tompkins' lawmakers gave their unanimous approval June 21st. Cortland County's Legislature did the same two nights later. "That was easy," one Cortland legislator was heard to remark following his board's vote.
While Cortland's body adorned its vote with no discussion, Tompkins County's Mike Lane took time to dwell on spending priorities prior to casting his affirmative vote.
"The sponsors and New York State aren't doing what they ought to do," insisted Lane, when it comes to community college funding. "We're kind of limited in what we can do because of our connection with a county (Cortland) that's not as well-heeled as Tompkins County."
The $33.6 Million TC3 operating budget approved by both counties calls upon Tompkins County taxpayers to contribute $3 Million toward the budget's total. Cortland County pays just over $1.85 Million.
Community colleges are "where the rubber meets the road," Lane observed. "It's open enrollment. We don't get to choose who we want to educate at TC3."
The Dryden lawmaker lamented New York lawmakers often talk about raising state subsidies to community colleges, yet never do. Instead, they favor SUNY's four-year schools. Lane urged a change in Albany's attitude.
In the Tompkins Legislature's other business June 21st:
The Legislature received, but did not act upon, the Tompkins County Independent Redistricting Commission's recommendation that it increase the legislature's size from 14 to 16 members with the 2025 election, and adjust district boundaries to reflect the 2020 U.S. Census. The Legislature referred the plan to a committee that will consider it in early July.
Legislators endorsed a committee's recommendation to pump 200,000 more County dollars into the Lansing-mall based COVID-19 surveillance testing program to make up for expected federal funding shortfalls. The subsidy will likely continue the testing program through year's end. (See story posted here June 13th.)
Lawmakers restructured the long-discussed Community Recovery Fund so as to tap federal American Rescue Plan moneys for the human service subsidies the plan envisions, rather than use County fund balances for the program. Using local funds, lawmakers have now been told, may be illegal.
And knocking back one legislator's valiant effort, the Legislature rejected, 4 votes to 10, a largely-symbolic resolution that would have urged Starbucks to reopen its College Avenue coffee shop and also accused the chain of "union busting" for closing it. Debate occupied more than three-quarters of an hour. Legislator Veronica Pillar's single-handed and deadline-submitted initiative won praise from Ulysses-Enfield's Anne Koreman.
"It has no weight," Koreman acknowledged of Pillar's resolution. "We can't make Starbucks do anything. But we have our voice, and I'm speaking up in favor of unions."
Lansing Republican Mike Sigler took the other side. "If I want to walk a picket line, by all means I should do that," said Sigler. "But I don't think we as a body should do that." Sigler further faulted his liberal colleagues for setting a double-standard in not faulting "a union-busting mayor" (obviously, Ithaca's unnamed Svante Myrick) when the mayor famously sparred with Ithaca's Police Benevolent Association.
After all the talk—and a failed attempt to soften the measure's language—only Pillar, Koreman, Henry Granison and Chair Black supported the Starbucks-critical resolution.
###
Strained Separation
County, City cut cord with police-critical Reimagining group
Reporting and Analysis by Robert Lynch, June 26, 2022
The political correctness of it all sounded strangely sweeter a year or two ago than it does today: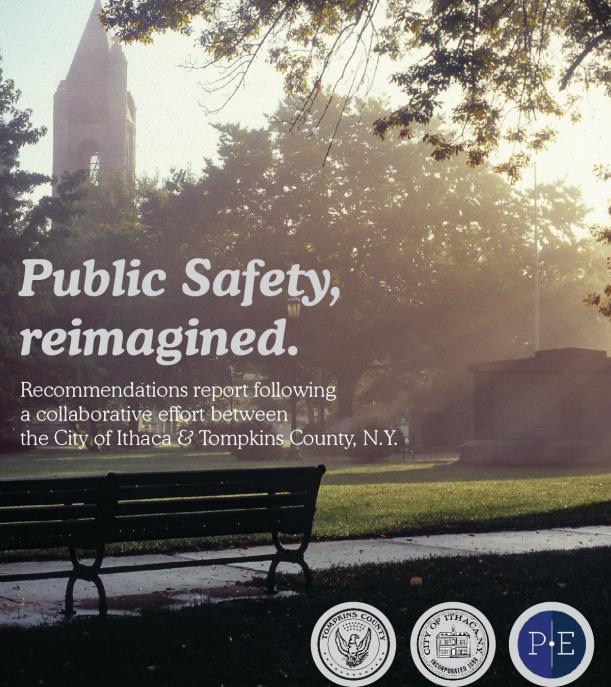 "The path forward towards justice requires that we fight for what we believe. This is what we believe….
[First bullet point of three]: "The vicious legacy of White supremacy is a root cause of suffering across the globe. Systems that support White supremacy must be resisted and dismantled."
Strong words. And words credited to the "Center for Policing Equity" (CPE), a Yale University-based, left-of-center—and some would assert, police-hostile—non-profit organization that with its consulting arm helped the City of Ithaca and Tompkins County craft their joint Reimagining Public Safety Report submitted last year. "Reimagining" is the overly-expensive, endlessly-long, appendix-laden, academically-obfuscated exercise in self-flagellation that's prompting the City to transform its Police Department into a civilian agency, while also fulfilling an impulsive Andrew Cuomo command of the George Floyd era that municipalities contemplate their navels, root out supposed, systemic badge-on-blue racism… and churn out scores of pages of aspirational circumlocution that Albany promptly puts on a shelf to gather dust. That report.
While no one dares say it directly, times appear a changin', at least here. On June 21st, the Chair of the Tompkins County Legislature and the City of Ithaca's Acting Mayor, showed the Center for Policing Equity the door. And Chair Shawna Black took to her Legislature's floor to make sure everyone got the message.
"Today, Ithaca Mayor Laura Lewis and I informed the Center for Policing Equity that we are no longer going to be working with their organization on Reimagining Public Safety," Chair Shawna Black told County lawmakers in public session, a meeting sadly few bothered either to attend or to watch.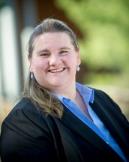 "We thank CPE for their work and their staff efforts and contributions," Black continued. "I feel very strongly now that we have our feet under us, having a homegrown process for Reimagining will be the best as we move forward."
The message was clear: Thank-you, CPE, for the date. Just please, don't call me again.
Some might think we should see this as just an anecdotal outlier; the severing of a tie that no longer serves any purpose. But look again. An objective, somewhat detached read of Black's words tells us more. Clearly, for many, the bloom is off Reimagining Public Safety's police reconstruction rose. Just don't speak it too loudly.
The 96-page joint City-County Reimagining Report's key (and most controversial) recommendation, that of converting a traditionally-structured Ithaca Police Department into a two-tiered, civilian-led Department of Community Safety, has driven the sharpest of wedges down Ithaca's electorate and has openly pitted IPD's armed officers against City Hall politicians. What's more, so many of the 2020-21 Reimagining plan's initial architects have either passed through the exit, or will do so soon.
Ithaca Mayor Svante Myrick, a preening, prime initiator of Reimagining's police repurposing—and a man now mired in controversy over how he tried to spend public money to advance it—is gone . So is County Administrator Jason Molino, the take-charge, no-nonsense executive who dragged Tompkins County into its partnership with Myrick. And County Chief Equity and Diversity Officer (CEDO) Deanna Carrithers, the mid-level staffer who sources indicate contributed greatly to Reimagining's bold narrative, quietly tendered her own resignation in early-June. She'll leave both County Government and the community at month's end after spending less than two years in her cutting-edge job. County officials never discuss Carrithers' future professional plans. Neither does she.

So perhaps quite rightly, to jettison CPE from the Reimagining mix is to capture the perfectly-timed moment. Mind you, nearly everyone in power still lauds Reimagining's local achievements. But many of those same leaders also appear equally eager to run quietly and fast from the troubled process that brought those reforms to fruition. The people now in charge, including Legislature Chair Black, Acting Mayor Lewis, and current County Administrator Lisa Holmes, find themselves, one can envision, picking up the broken pieces of Ithaca's frangible, police reform flower pot and paving over a rutted road that despite its bumps still reached its intended destination.
"A press release on this topic will be going out this evening," Chair Black advised her County Legislature upon disclosing her and Lewis' joint decision to divorce their community governments from CPE. Technically correct. Yet the only "press release" that night from the County was an 1800-word laundry list of the evening's "legislative highlights," a jumble that relegated Black's verbatim comments to a single paragraph buried near its bottom. The release revealed no additional facts or opinions.
A search of the City of Ithaca's governmental website nearly one week after Black's disclosure revealed nothing at all in print there. The message couldn't be clearer. Keep severance with CPE as low-key as possible. Maybe no one else will notice.
****
The Center for Policing Equity might still have remained an ongoing player in the City-County police Reimagining process if not for the dogged intrepidity of one woman, Ithaca City Alderperson Cynthia Brock.
The First Ward Alderperson's focus on CPE gained prominence by way of the April 4th Op-Ed she wrote for The Ithaca Voice. "My concern," Brock stated, "is that it is unclear to what extent the restructuring will be influenced by privately-funded advocacy groups' agendas."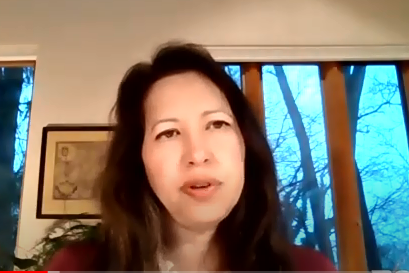 Brock singled out the Center for Policing Equity as one such advocate. Mayor Myrick invited CPE to the table, she asserted. CPE was "[i]nvolved in every step" of the two-year process, Brock wrote. They provided "hundreds of hours of CPE staff time," and provided it for free. Yet, she maintained, "There was no selection process abiding by NYS procurement laws, no public review of CPE's qualifications." What's more, she added, "There was no real discussion of CPE's impact on the work of the City and County, or CPE's agenda in 'working for free.'"
Perhaps most provocatively, Brock's Op-Ed faulted CPE's CEO, Dr. Phillip Atiba Goff, for jumping to conclusions regarding what her Common Council had yet to decide, Goff allegedly telling media outlets that Ithaca had "voted to dissolve its Police Department," and that the police union had endorsed the dissolution. Neither statement, Brock said, was correct.
In her Op-Ed, the Alderperson quoted Goff from a purported August 2021 Chicago public radio station interview. Brock wrote:
"Dr. Goff recalled a text and phone exchange with Myrick where Goff suggested that Ithaca didn't need a police department, to which Myrick responded 'Yeah, cool. Let's make that happen.'"
Alderperson Brock's complaint against CPE comprises just one finger of her many-tentacled allegations. Perhaps her principal concern relates to payments Mayor Myrick allegedly promised two local facilitators in the City's more recent efforts to actually implement the 2021 Reimagining Report's recommendations; to transform visionary platitudes into what one might call police reform "deliverables."
Brock has alleged Myrick made his promises without Common Council authorization and in violation of ethics standards. She's also requested the ex-mayor be investigated for potential conflicts of interest between his former elected office and a side-job he held with the advocacy group, People for the American Way, a part-time position that blossomed into his becoming PFAW's Executive Director last February, a promotion that prompted Myrick's resignation as mayor.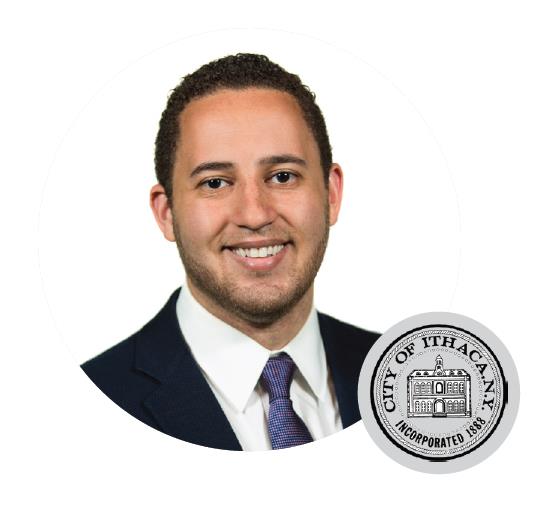 Brock's allegations aplenty have dragged the matter before the Tompkins County Ethics Advisory Board, a sleepy, seldom-used tribunal that took its first look at the Alderperson's complaint June 7th. Deliberating mostly in secret, the Ethics Board decided to issue "requests for information" to so-called "interested parties," most of them remaining, for now, publicly unidentified.
The Ethics Board did, however, name the City and County governments as two such parties. But whether the Board's reach will extend to such people as Myrick, Goff, Molino, or Carrithers, the public has yet to learn.
According to media reports, in remarks drawing striking parallels to the January 6th Investigation, Ethics Board Chair Rich John, a Tompkins County legislator, said he'd prefer those contacted appear voluntarily, rather than be subpoenaed.
And there's another strange parallel to the January 6th Committee. In a May 9th tweet, quoted by the Ithaca Voice, former Mayor Myrick described the Brock-initiated investigation against him as "a smear campaign" and asserted that "A fair, independent investigation will clear our names and end this witch hunt."
Question: Was that the wisest choice of words for an ethically-embattled liberal Democrat to use at this precise moment?
For its part, the Center for Policing Equity has not taken Cynthia Brock's allegations lying down.
"CPE hopes that there will be a renewed focus on the valuable and evidence-led recommendations outlined in the report itself rather than specious accusations from a disgruntled few seeking to derail the process of justice," the organization said in a May 4th statement. "We look forward to continuing to collaborate with the Reimagining Public Safety Working Group and all who are committed to building a safer, healthier, and more just Ithaca," the statement continued.
But now, as they say, that won't happen. Shawna Black and Laura Lewis made sure of that.
Still, much of the Brock-Myrick foray brushes Tompkins County government only peripherally. In the nearly 15 months since Ithaca Common Council and the Tompkins County Legislature concurrently endorsed and dispatched that Reimagining Report to Albany in March 2021—to, of course, sit on that proverbial shelf—most media, political and community focus has zeroed its attention upon the Ithaca Police restructuring. By contrast, Tomkins County's policing reform has proven relatively modest; yawningly boring, in fact.
At its June 21st meeting, perhaps in a valiant attempt to deflect attention from the County's severed ties with CPE, Chair Black noted progress in Sheriff Derek Osborne's recruitment of two Sheriff's Clerks for the Department's newly-launched "unarmed pilot program." The program employs deputy-like officers— one man and one woman, for now—who, without guns, will respond to benign matters like car-deer accidents.
"I'm excited to hear about the program as their work begins," Black told legislators.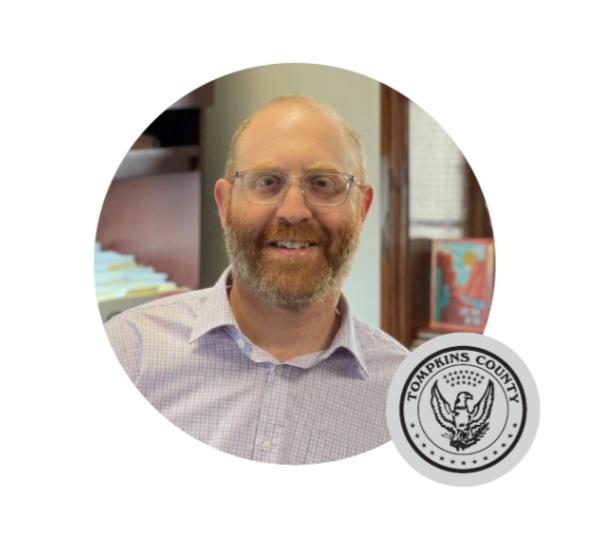 "I'm glad we're getting the ball rolling with this program." Sheriff Osborne said in a media release two days later. "This is a chance to look at what we're doing differently and continue to work toward being a more inclusive law enforcement agency." The program, Osborne said, "goes live" in early July.
The unarmed officers, clearly put, create an initiative without controversy; a most convenient of distractions. And the program's inception serves as County Government's principal policing reform under Reimagining. As a cautious politician might observe, best keep it that way.
And unless people like the former County Administrator or the departing CEDO become implicated in legislator John's ethics probe, County hands remain clean. Alderperson Brock's complaints occur in the City and stay in the City. Time will tell whether they do. Yet because of last Tuesday's joint City-County announcement, that pesky little Center for Policing Equity stands nowhere close to get in the way.
"The work we do to improve the systems we have should not impede the work we do to create the systems we need," Dr. Goff wrote on CPE's page of the City-County Reimagining Report. He continued, "And any workaccomplished inside systems should not be used as a shield against, or as an off-ramp away from, the work communities are doing."
I guess. Whatever. Dr. Goff, you'll have to practice that philosophy somewhere else.
###
Mall-based COVID-19 testing site may close by fall
by Robert Lynch, June 13, 2022

Tompkins County's popular, well-patronized, and governmentally-subsidized COVID-19 testing site at Lansing's Shops at Ithaca Mall may close as soon as this fall, as the pandemic continues to wane and the site's usage diminishes. And unless Tompkins County infuses some additional cash within weeks, the sampling site's shutdown could happen even sooner.
"We've seen a steady decline in testing at the mall over the last couple of months, and we expect that to continue over the summer," Tompkins County Public Health Director Frank Kruppa told a committee of the County Legislature Monday. The committee responded to Kruppa's appeal by recommending the Legislature move an additional $200,000 from its contingent fund to keep the mall sampling site open, if needed, through year's end. The full County Legislature will likely act on the Budget, Capital and Personnel Committee's recommendation June 21st.
Deputy County Administrator Amie Hendrix told the committee Monday that 300 to 400 persons now visit the mall testing site weekly, a significant drop from earlier numbers. The site, operated by Cayuga Health Systems, opened shortly after the COVID-19 pandemic struck in spring 2020. The County began its subsidies that fall. The money has enabled the site to provide free testing for Tompkins County residents whose insurance, for whatever reason, fails to cover the cost.
Eventually, the federal agency FEMA reimbursed Tompkins County for its funding outlays. But beginning this July, FEMA will likely reduce its support to just 90 per cent of the total expense. Hendrix told the committee she's "not 100 per cent sure" that FEMA will cut its support, but she expects it will.
Faced with the prospect of renewed taxpayer subsidies, committee Chair Deborah Dawson posed the question, "Why can't they (the county's residents) use the home testing kits that we're giving out free?"
"They could," said Kruppa. "But they're not."
Hendrix acknowledged that for some, it's personal preference. For others, she said, residents may first test at home, but then go to mall, to verify the home test's validity.
But by year's end—maybe sooner—a home test or one at a doctor's office may become the only test available.
"My hope would be that by the end of the year," said Kruppa, "we might be in a position where COVID's in a different phase with everyone, and we can stand the mall down and push things back to the health care system."
In fact, the Director suggested, that if case numbers "go to virtually zero" soon, the mall site could shutter as soon as this summer. But that, he said, would leave an uncertain future this autumn; when colder weather arrives, and so do students.
"What we're trying to do is make sure we have the infrastructure in place in the fall to do the testing," Kruppa told the committee.
Should the local subsidy not be approved and testing numbers continue to drop, "we could be in a position where it's not financially feasible for the mall to remain open over the summer," Kruppa warned. And then what happens if large scale testing becomes needed come September, he questioned. Cayuga Health might need to reopen its sampling site somewhere else and find staff anew to operate it.
When it comes to a sampling site, "It's easier to stand it down than to stand it back up," Kruppa warned the committee.
****
Following a brief introduction by newly-named college president Amy Kremenek, her Vice President for Finance and Administration, Bill Talbot, briefed the Budget Committee on the proposed 2022-23 operating budget for Tompkins Cortland Community College. The committee responded by recommending approval of the $33.6 Million TC-3 spending plan, the recommendation also expected to see full action by the County Legislature June 21.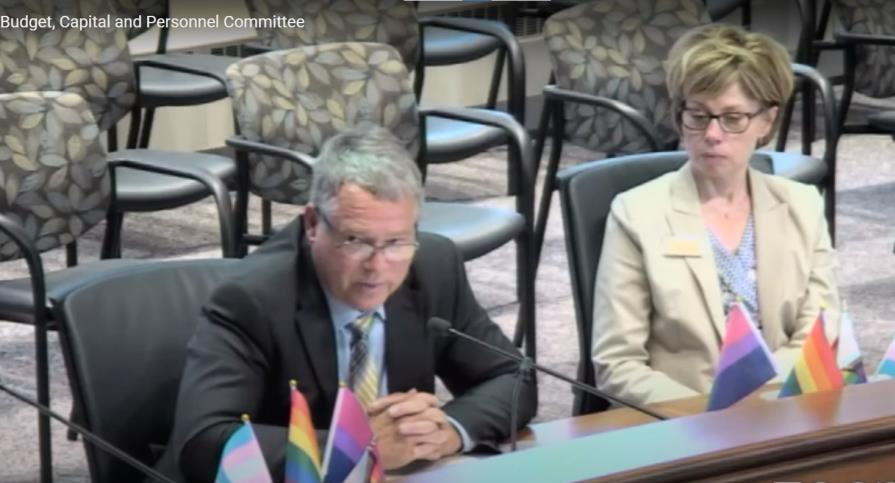 "Student enrollments were our greatest challenge," Talbot told lawmakers of the academic year now ending. Amid the challenges of COVID, full time equivalent enrollment fell by 3.9 per cent. But the more important "core enrollments" fell a full 10.7 per cent. Core enrollments measure attendance once high school students taking college courses are subtracted from the total.
During COVID, "students were unsure if they could actually come to school or whether or not they were required to be vaccinated," Talbot said.
The year ahead, predicted the financial chief, looks brighter. "Core" revenues, Talbot said, predict a three per cent growth. New fall enrollments, he added, are up 17 per cent. A two per cent tuition increase will help replenish the $1 Million in lost tuition last year. And Talbot forecast a $1 Million growth in TC3's fund balance, up from $1.2 to $2.2 Million.
As endorsed by the committee, TC3's next year's budget calls on Tompkins County to contribute just over $3 Million toward the college's support, a sponsorship share no higher than last year.
"I am comfortable with where we are," Kremenek told the committee Monday, the new college president in only her eleventh day on the job.
###
Party lines split Tompkins legislators on the "Nuclear Option"
by Robert Lynch, June 8, 2022
The ghost of Bell Station, a once-heralded, then abruptly dispatched proposed nuclear power plant to have been sited on Lansing's Cayuga Lake shoreline a half-century ago, spirited its way through Tompkins County's legislative chambers Tuesday night. So, too, perhaps, did the ghost of Lansing legislator Mike Sigler's recently-abandoned campaigns for not one, but two seats in Congress.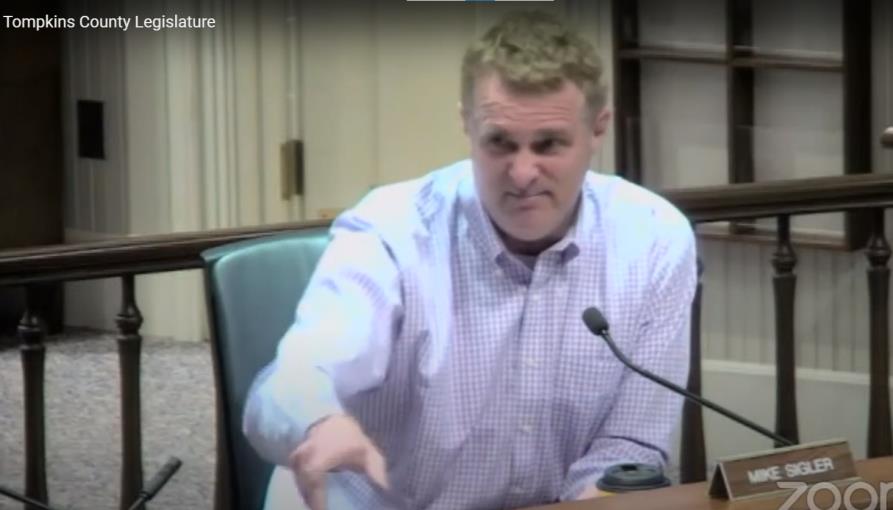 In a move that drew support from only his two fellow Republicans, yet also sliced a sharp divide between himself and environmentalist Democrats, Sigler Tuesday yanked from the County Legislature's consent agenda an expectedly-routine endorsement of a State agency's Draft Climate Action Plan, and subjected that 350-page document to the political equivalent of an anal examination.
And among the many faults Sigler found in the long-winded report—with goals he termed "aspirational," yet "unrealistic"—was its failure to seriously address nuclear power as a viable option to wean New Yorkers off fossil fuels.
"You can't talk about electrification, without how you make the electricity," argued Sigler, who claimed he'd read all of the report's 350 pages, including its authors' decision to give nuclear power short shrift. "You can't say we're going to electrify all homes for heating and not say where the electricity is going to come from. It's like talking about a refrigerator and not talking about food."
"So you're setting yourself up for failure," the Lansing legislator admonished his colleagues. "And I don't know why we would endorse a plan like that…. If (climate change) is the existential threat that they say, and you're not looking at nuclear, then I don't feel you're really serious about the issue."
When the debate finally ended, Republicans Randy Brown and Lee Shurtleff joined Sigler in opposing the effectively toothless local declaration of support. All eleven Democrats supported the endorsement.
Tagged onto Tuesday's support Resolution, the Legislature attached a Department of Planning and Sustainability 10-page, single-spaced evaluation of the State agency NYSERDA's Scoping Plan. Itself long-winded, the evaluation looked generally favorably on the state document. Yet its local authors cited a half-dozen alleged "omissions" that the plan had allegedly overlooked. Most notably, County planners faulted the state agency for not addressing the climate risks imposed by cryptocurrency mining, harmful algal blooms, and methane leakage, as well as the report's failure to give wind energy fair emphasis.
"The Clean Energy Siting Recommendations are generally geared toward solar and largely silent regarding wind and hydroelectric energy," the local planners wrote. "We suggest amending the recommendations, where possible, to be renewable technology neutral."
But in none of their bullet points did local planners address the nuclear option that Sigler and his colleagues so want to make part of a climate-conscious solution.
"I think it's a risk for us militarily," Newfield-Enfield legislator Randy Brown said during the debate, Brown faulting the Climate Council's de-emphasis of nuclear. "The Chinese are building nuclear plants right and left, and we're building none?" Brown asked rhetorically.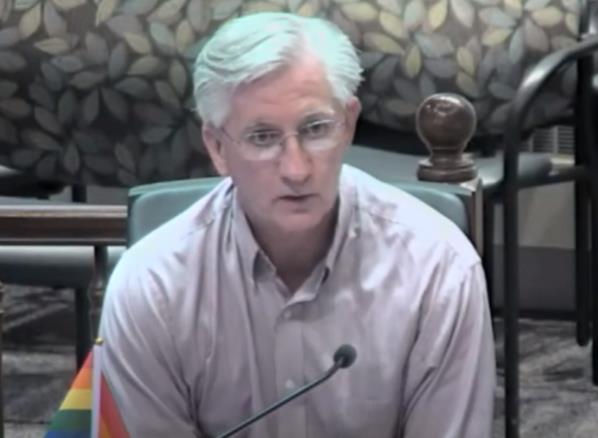 "Even the person who founded Greenpeace said that nuclear is the answer," Brown continued. "So by saying that you're not going to look at that is a big mistake."
But Democrats took a different stance. Dryden's Mike Lane resurrected the memories of Three Mile Island and Chernobyl.
"I've got to comment on nuclear," Lane interjected. "I know there are people out there who are saying that's our only savior for electrification. I hope it's not true. I'm very thankful that we don't have a nuclear power plant… on Cayuga Lake."
Lane reminded legislators of Chernobyl's implication in the Ukrainian war and of Russians firing upon nuclear plants elsewhere in Ukraine.
"Well, you can say that's just war," Lane observed. "Well, if it could be done in war, it can be done by terrorists, both domestic and foreign, on our own soil."
Sigler pushed back on Lane's doomsday scenario and of nuclear power's risks. Sigler maintained Lane's information is "dated" and that Chernobyl "was a dated Russian plant that they didn't take care of."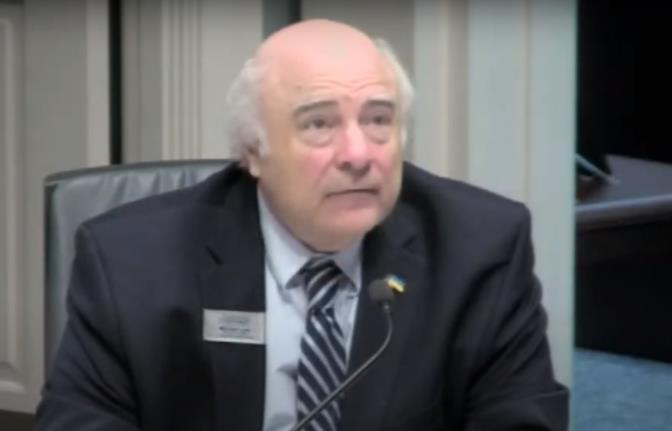 Sigler also tossed aside Legislature Chair Shawna Black's largely-fruitless attempt to intervene and downplay the importance of her group's vote on the Scoping Document. Black insisted legislators weren't even voting on legislation, but rather on, as she termed it, only "a thought."
"No," responded Sigler, "This attaches to you personally. This is a vote you are taking on something, and it will follow you. It may not follow you badly. You may be able to hold it up later and say, 'Hey, look what we did.'"
Then, Sigler referenced his own aborted campaigns, first for a congressional seat to his north; and more recently, for another seat to his west.
"I just ran for Congress, you know," Sigler reminded all who were listening. As for past votes attaching to his record, he said, "That's happened many times. And there were other things that people said. 'Look what that guy voted for. He's a jerk.' If you want to vote on state issues," Sigler admonished Black, "that's what you're voting on."
And just why, one might ask, were the 14 state experts who drafted the Climate Action Council Scoping Plan, so reluctant to give nuclear alternatives closer consideration?
"I think topics like nuclear energy tend to be a little more divisive, so I think they tried to skirt that a little bit," Terry Carroll, County Sustainability Officer, and a member of the Planning Department team, answered when questioned by a legislator about how deeply the Scoping Plan chose to address nuclear energy. "They're leaving the door open," Carroll said. "They certainly didn't close it, but they also don't go into any sort of exhaustive illustration of what that might look like."
****
The Climate Action scoping plan wasn't the only party-line vote cast during Tuesday's long, issue-intensive Legislature meeting. Later, after less discussion, lawmakers again split by party on what's often a formalistic, annual vote to reserve the right to override New York's now penalty-free tax cap. Democrats supported the measure. Republicans opposed it. Republicans saw a symbolic need to stand firm against tax increases. Democrats, by contrast, viewed the override as an "insurance policy," one to be applied should financial reality push the County's tax levy beyond the percentage increase Albany later sets as the cap.
###
Shootings, then stabbing rock staff, heighten security at Human Services Building
by Robert Lynch, June 7, 2022; updated June 8 @ 1:05 AM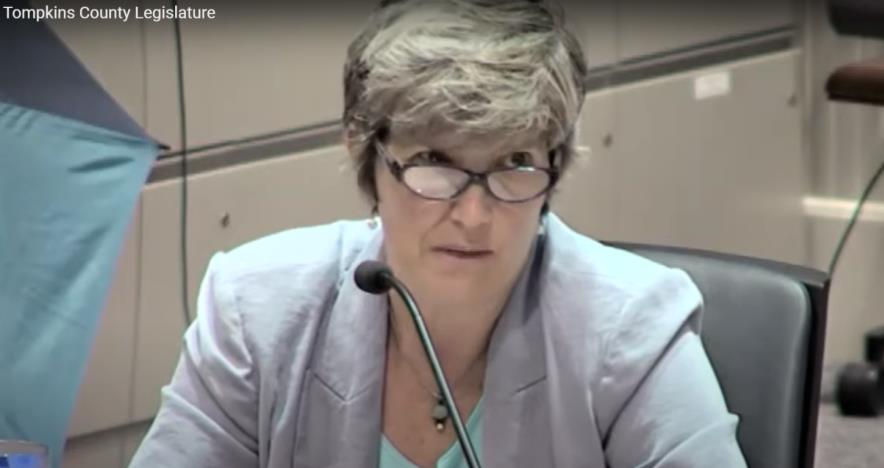 Update (Wednesday evening, June 8): As she provided the Enfield Town Board a monthly update on legislative business Wednesday (6/7), Tompkins County legislator Anne Koreman clarified Legislature Chair Shawna Black's ambiguous comment of the night previous about the second violent incident in or near the County's Human Services Building. Koreman, in answer to this writer's question, stated that the June 6th stabbing incident occurred outside, not within, the structure. But, Koreman added, the incident happened "very, very close to the building."
****
(June 7): County Administrator Lisa Holmes first sounded the alarm last September. "We know that there has been an increasing frequency of incidents occurring in the… West State Street corridor in and around the Human Services Building," she told a county legislative committee in an ominous report that gained little coverage then, except here. Now Holmes worst fears have come true.
First, on the Friday before Memorial Day, an incident well-reported, an assailant shot two men inside a house on West Seneca Street just doors away from the County's Human Services Building. The multi-story brick facility, housing Social Services and Probation departments, was put on lockdown, Chair Shawna Black first disclosed publicly Tuesday evening.as she addressed the Tompkins County Legislature.
But then, Black revealed, crime hit even closer.
"Yesterday, as we were at our leadership meeting, Black said somberly, at times almost crying, "Lisa takes the call and lets Deb (fellow legislator Deborah Dawson) and I know that there's been another incident, and this time it was a stabbing at our Human Services Building."
Black's statement failed immediately to make clear whether the stabbing occurred within the building or outside it. Media reports, quoting police prior to the Tuesday's session, had stated only that a single victim with multiple stab wounds had been found on West State Street Monday morning at about 8:50 AM.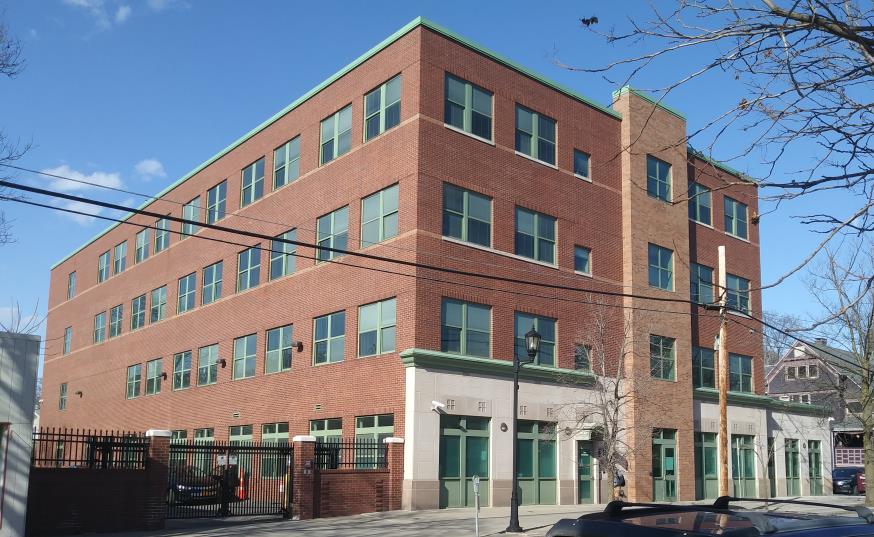 "While none of our staff were targeted or injured, it is upsetting to me that two individuals were shot and one individual was stabbed multiple times in the past few weeks," Black continued. "This violence is impacting our employees, community members, local families and organizations in the area, and has got to stop."
Though details of the two separate incidents remain sketchy, authorities have stated that all three victims survived their attacks. Each was transported to a trauma center for treatment. As of the Legislature's meeting, none of the assailants had been arrested.
Both Black and Administrator Holmes indicated the crimes have and will lead to heightened security, not only at the Human Services Building, but also at other County facilities.
Holmes told the Legislature that staff at the Human Services Building are "feeling stressed and traumatized."
And as a result of the recent crimes, Holmes reported, the Sheriff's Department has increased patrols in the area. She said that internal security measures are also being addressed.
"Not all staff were notified in a timely manner, the Administrator admitted to legislators.
Holmes said an "after-action meeting" was convened shortly after the May 27th double-shooting. "Walking away from that first meeting, I recognized that we have more work to do," she conceded.
Some work, Holmes assured lawmakers, is already underway. The Departments of Emergency Response, Human Resources, and Information Technology are developing better employee lists. They'll update them every two weeks. Staff will be trained on use of notification systems, and a troublesome overhead intercom will be replaced.
But factors external to the County complex will need attention as well. The County will work with staff at a neighboring facility to take "pro-active measures" to make crime less attractive. The County will seek better fencing and additional staffing at that facility "particularly on Fridays, which seem to be days of high activity in the area," Holmes said.
But the heightened attention won't limit itself to Ithaca's troubled West End.
"We're currently updating building safety and security plans across all County buildings," Holmes told lawmakers, and she made it clear what's planned at present may not prove sufficient.
"There's a need for a further consideration of additional building security options throughout the County," the Administrator said, "and we'll be assessing those options."
Both Black and Holmes recognized how the latest twin incidents of crime have rattled a workforce, one that may serve clients within a modern structure, but one that's still too close to the cruel world as near as its sidewalk.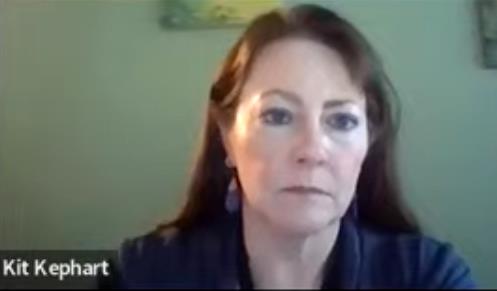 "While I'm not blindsided to the crime that we're seeing in the City," said Black, this specific incident," the May 27th shooting, "really hit home," she acknowledged. "I believe many of us feel it's our job to protect our staff and our community."
"We also have to tend to the need of our employees," stressed Holmes. "Several of them," she said, "have expressed feeling stressed and traumatized from these most recent incidents that have occurred near their work."
But aside from safety measures here and there, plus the increased Sheriff's patrols, something both leaders appreciate, a solution to safety at the big brick State Street edifice where probationers intermingle with assistance-seekers may elude them both.
"There are really multiple factors that make this area a hot spot downtown," said Holmes. And a "hot spot" not in a good way.
"There are issues of poverty, substance abuse, mental health and expectations for law enforcement response all coming to a head in this area which require a more thorough and ongoing response from all of us in the longer term, " the Administrator observed.
Yet it's a balance. Shawna Black recognized that.
"We want everyone who walks through our doors, whether it's to sign up for temporary assistance or check into probation to feel welcome," she said. "We want our community to feel safe and to retain their dignity when receiving services."
Perhaps a balance more easily sought than obtained at the West End's present, troubled moment.
###
The Three-Day Campaign that Imploded
Mike Sigler Out, Jacobs too, in Wild Republican Reed-Replacement Friday
by Robert Lynch, June 3, 2022
Tompkins County Legislator Mike Sigler, for the second time in as many weeks, ended a congressional campaign Friday…. this time apparently his last.
In a one-paragraph statement on social media, acknowledging that intra-party competition had proved just too hot to handle, the Lansing Republican withdrew from a race he had begun only three days before, the race to succeed the recently-resigned Tom Reed in Congress. Sigler would have run in the realigned 23rd Congressional District, a district in which, if elected, he wouldn't even have lived.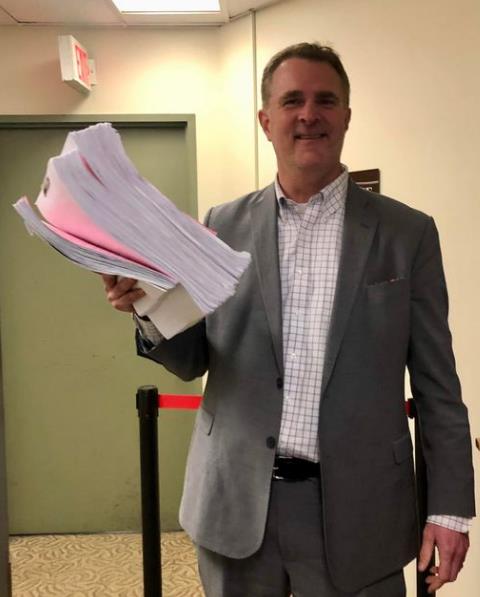 Sigler's departure from the volatile contest followed by only about two hours a more high-profile exit, the decision by Buffalo area Congressman Chris Jacobs to no longer run for the Reed seat either.
But Jacobs' campaign floundered for a much different reason. Republican leadership and a significant swath of the GOP base had soured on the Orchard Park incumbent after he'd come out in favor of tighter gun control. Jacobs spoke out following the deadly Buffalo supermarket shooting a stone's throw away and the killing of 19 elementary school students and two teachers in Texas.
As Sigler and Jacobs withdrew, party faithful appeared to coalesce around state Republican Chair Nick Langworthy as their likely choice for the 23rd District's nomination. Nonetheless, the GOP race remains fluid. More candidates could enter.
"After talks with the Chairman of the NY Republican Party, I've decided to end my campaign for Congress," Sigler posted on Facebook at about 7:30 Friday evening.
Defending his short-lived revitalized campaign, having just three days earlier migrated his party designating petitions from the Syracuse-based 22nd District to the Southern Tier 23rd, Sigler continued, "I decided to file this week in the 23rd because I have ties there and I want the Southern Tier represented. I also faced a (May) 31st deadline to use my ballot access."
But then came the Lansing lawmaker's reality check, recognition as the weekend approached that GOP Chair Langworthy is out front. Though officially, Niagara County's Langworthy has yet to declare for the congressional nomination, Sigler conceded the chairman is running… and probably will prevail.
"Chairman Nick Langworthy is passing petitions right now, will have enough by the 10th, and plans to use them to run for Congress," wrote Sigler on Facebook. He continued, "Plans change as we've clearly seen this year, but Nick would represent this district well. He was Erie County Chair for ten years and was born and raised in the Southern Tier. He won't forget those folks."
With that, Mike Sigler folded his tent and went home.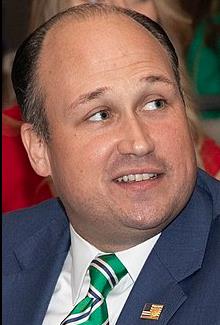 After State Supreme Court Judge Patrick McAllister signed off on re-drawn congressional district maps May 20th, Mike Sigler found himself in a bind. Since late-February, the three-term Tompkins County legislator had planned to run in the home-based congressional district that Democratic-led gerrymandering in Albany had created, a blue-leaning, redrawn 22nd District. It would have included all of Tompkins County and stretched north to Syracuse. Sigler had won support from most of the district's Republican chairs. His nomination appeared a lock.
But after Judge McAllister assigned a special master to cleanse congressional maps of their partisan taint, and the lines significantly changed, Sigler found himself with few good choices.
Running in his newly-assigned home district, the 19th, would have put Sigler in a primary contest against former New York Gubernatorial nominee Marc Molinaro. Staying in the 22nd would have brought a tough primary fight too. Well-bankrolled, Trump-friendly rock star Claudia Tenney planned to run in the 24th District just to the north of Lansing. Likely sensing it the best of many bad options, Sigler picked the Southern Tier's 23rd District, the one that represents Tompkins County at present, but come next year will do so no longer.
On May 23rd, Sigler withdrew from the 22nd District sweepstakes. Eight days later, he entered the 23'rd District contest. Now he's ended that too.
Like Mike Sigler, Congressman Chris Jacobs had a reality check of his own Friday. Yet compared with Sigler's, Republican Jacobs' downturn of fortune is far more serious. For Jacobs, it will likely end his career in Congress.
Just before the dinner hour Friday (June 3), Jacobs, heretofore the presumptive Republican frontrunner, the incumbent expected to switch districts and then win the 23rd District's party nomination, succumbed to pressure from his conservative flank and abruptly withdrew from the race.
Jacobs' surprising about-face followed his statement of support one week earlier for tighter national firearm controls. Jacobs, though a longtime supporter of gunowner rights, altered his stance in reaction to the fatal shooting of ten people in a Buffalo supermarket May 14.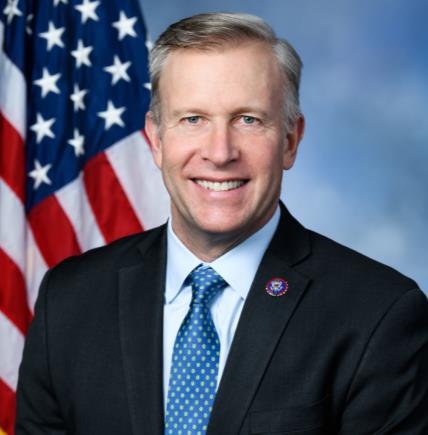 Conceding his withdrawal in a statement to The Buffalo News, and recognizing it involved firearms regulation, Jacobs told the paper:
"This obviously arises out of last Friday, my remarks, statements on being receptive to gun controls."
The Congressman continued, "And since that time, every Republican elected [official] that had endorsed me withdrew their endorsement. Party officials that supported me withdrew, most of them, and those that were going to [support me] said they would not. And so obviously, this was not well received by the Republican base."
Jacobs' withdrawal demonstrates the power hardline Second Amendment supporters in the Southern Tier and suburban Erie County-bound 23rd District hold on the GOP. But the Orchard Park Congressman, now an instant lame-duck, said his was a personal decision, one tempered by the Tops Supermarket killings. And if a ban on AR-15 rifles came to the House floor, he, Jacobs, would vote for it.
"Being a father and having young children," Jacobs told The Buffalo News, "and visualizing what those parents are going through and, I guess, being able to feel it more personally certainly has had an impact as well."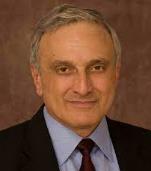 As Friday evening wore on, Spectrum's Capital Tonight reported Buffalo businessman and flamboyant conservative Carl Paladino, who lost the 2010 New York Governor's race to Andrew Cuomo, may also enter the 23rd District's congressional race. Others have declared or shown interest in the crowded—yet thinning—contest as well.
Nonetheless, Nick Langworthy remains the candidate of the hour, the man to beat.
The Democratic Party side of the ledger stands far more stable. Max Della Pia, who nearly beat Tracy Mitrano for the right to face Congressman Reed four years ago, should cruise to the Democratic nomination without opposition. Still, Della Pia faces an uphill fight in the crimson-red 23rd District come November.
****
Mike Sigler has come back home. And with his departure from the 23rd District race Friday, perhaps the rest of us in Tompkins County should do so as well. We'll exit the 23rd District ourselves next New Year's Day. Their district's candidates are somebody else's concern—or maybe, their problem. As Mike leaves, no longer do we have a dog in this fight.
###
Previously posted; but now updated :
Sigler Sidles to NY-23 in newly-competitive GOP race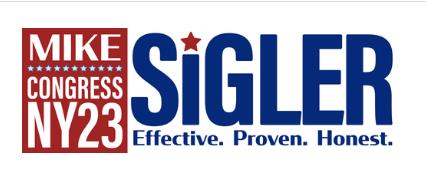 Little more than one week after he supposedly pulled the plug on his congressional campaign, Lansing Republican Mike Sigler Tuesday (May 31) plugged it back in… only to a different socket.
In a move that surprised many—save, perhaps, his closest advisors—the 12-year veteran of the Tompkins County Legislature suddenly announced via social media late Tuesday his entry into the race to succeed recently-resigned Congressman Tom Reed. Sigler announced he'd filed papers that day to enter the Republican contest to serve the newly-redrawn 23rd Congressional District.
That district, which has included all of Tompkins County for the past decade, will include it no longer come January. And since it will not, we who live in Tompkins would not get to vote for Sigler in this fall's elections. In fact, Sigler won't even get to vote for himself.
"I filed to run in District 23 this afternoon," Sigler wrote in a surprise 9:30 PM post Tuesday. "The deadline was 5 pm. This is the district Lansing has been in for the past ten years until the redistricting cut us out."
"I've driven a lot of this district's roads and been in hundreds of businesses in the district," the Lansing legislator continued, painting himself with his every sentence as a home-grown boy, not a carpetbagger. "I'm looking forward to representing this rural district the size of the state of New Jersey."
Long and lean the 23rd District is. With its boundaries reconfigured in mid-May by a state judge whose court coincidentally sits at the district's heart, NY-23 now stretches from Chemung County to Lake Erie. And also, more than ever, Tom Reed's redrawn district embraces the suburbs of Buffalo. The Buffalo News reports that a full 43 per cent of Republicans likely to vote in the district's forthcoming Primary reside in Erie County.
Yes, the 23rd is long and lean; often only one county high on its endless run from east to west, kissing the Pennsylvania border all of the way. It's also ruby red. It's no surprise that Republican Reed beat Democrat Tracy Mitrano by double-digits in the last election. As redrawn by redistricting, the 23rd continues to favor Republicans. Out-of-district candidate Max Della Pia claims the Democratic Party's nomination this time around. He'll face an uphill fight.
Mike Sigler has been a vagabond of sorts in his continuing search for a seat in Congress. He's also become a victim of circumstance.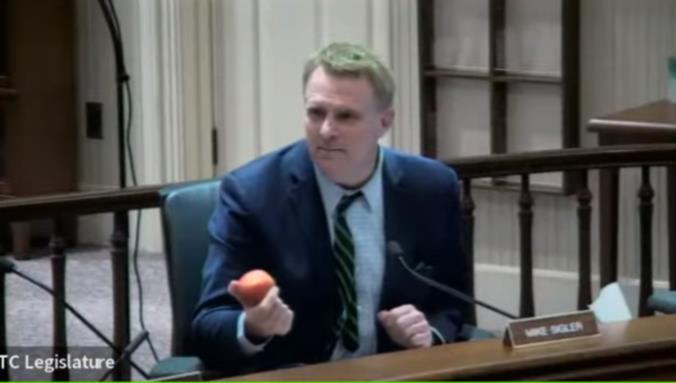 After Democratic majorities in the New York State Legislature redistricted congressional boundaries to put Sigler's Lansing and all of Tompkins County in a reconfigured 22nd District, a new creation that was to link Ithaca with Syracuse, Sigler declared his candidacy for the 22nd District's Republican nomination in late-February.
But then, by court order, district lines changed. State Supreme Court Judge Patrick McAllister struck down the legislatively-drawn maps as unconstitutionally gerrymandered. The Court of Appeals affirmed his ruling. A court-appointed special master next redrew the lines. Lansing was cut from Syracuse; the 22nd District was rebuilt. Sigler found himself living two districts away from the 22nd. He withdrew from its primary contest May 24th. Only his refusal to abandon his social media pages provided any hint that his candidacy might not have died. Then, on Tuesday, Sigler rebranded his campaign and gave it a second life.
****
Meanwhile, out on the 23rd District's western edge, circumstances of a different sort began altering the dynamics of its congressional race in a much different way.
Between Judge McAllister's final redistricting decision and this past weekend, the GOP honors to succeed Tom Reed in Congress appeared all but settled. Suburban Buffalo Congressman Chris Jacobs, who represents a close-by Western New York district, saw opportunity knocking next door. He announced for the 23d's nomination and was regarded as a shoo-in. Jacobs was chasing prospective and previously-declared competitors away. Incumbency has its advantages.
But then came the May 14 mass shooting at the Buffalo Tops supermarket. With Erie County grieving over the loss of ten lives, shock compounded by the deaths of 19 students and two teachers in Uvalde, Texas, Jacobs responded last Friday by calling for tighter national gun regulation.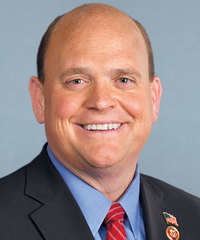 Jacobs said he would support bills banning assault weapons, prohibiting the sale of military-style body armor and raising the age for some gun purchases to age 21. To some in the 23rd District, the Orchard Park incumbent had just stepped on the third rail of Republican politics. And at that point, the long knives came out. The calculations changed.
"I feel he has committed political suicide," The Buffalo News quoted Frank Panusak, president of what's called "The 1791 Society," a Second Amendment advocacy group. Panusak accused Jacobs of what he called "do something-itis."
And while Panusak may have been seeking a way to vent, GOP leaders started scrounging the field for replacement candidates. And Mike Sigler may have become one of them.
"I'm expecting a large primary field," Sigler said in his Tuesday evening announcement. And unless another Republican quickly clears the field, Sigler's prediction will likely hold true.
Complicating the political calculus is that the Tom Reed congressional seat now finds itself vacant. The Corning incumbent, speaking on the House floor May 10th, resigned on the spot. His immediate departure signaled a special election, one expected to coincide with the rescheduled statewide primaries for Congress and State Senate August 23rd.
The candidates who run in the special election will not necessarily run in the primary. Some cannot. Others don't want to. Still others recognize they might win the small-potatoes special election, but would never stand a chance for the higher-stakes two-year slot. Nonetheless, some might still compete in both contests, concluding that a special election victory could provide them a beneficial, albeit threadbare, cloak of incumbency.
As of Tuesday evening, Mike Sigler had not decided whether he'd also enter the special election to become Tom Reed's immediate successor. Sigler suggested it's unlikely, though he left the door ajar.
Reed and most other Republican insiders expect Steuben County Republican Chairman Joe Sempolinski, an early entrant into the 23rd District's sweepstakes, to earn the party's somewhat ceremonial honor to serve as Reed's immediate successor those next few months. In return, media reports indicate, Canisteo's Sempolinski will decline to compete for the longer-term position.
At the point when Reed resigned—and Sempolinski promptly entered the race to succeed him—State Senator George Borello of Sunset Bay, (Chautauqua County) also announced his interest in the short-term position.
Then, somewhat out of the blue, New York City businessman Marc Cenedella emerged. He moved back to his native Fredonia and expressed interest in the race. Reporters speculate Cenedella could spend millions in personal funds to bankroll his quest.
But the potentially biggest gun of them all emerged only about the time Sigler declared his own interest. Quoting "political insiders," the Buffalo News said Nicholas Langworthy, Chairman of the New York Republican Party, and a Niagara County resident—his home not far from the district—was actively considering a challenge to Jacobs.
"In my opinion, Nick would be a great congressman," the paper quoted Ralph Lorigo, chair of the Erie County Conservative Party and vice chairman of the of the state's Conservative Party. "He knows the issues. He's perfect on the issues. He could bring people together," Lorigo told its reporter.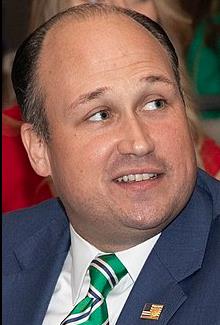 And there could be more names in the mix. Previous candidate lists—perhaps stale by now or outdated by district line changes—include George Phillips, Richard Moon, Raymond Juliano, George Burns, and Lansing's Hugh Bahar as prospective entrants. Perhaps Bahar, who failed to even win a seat on the Lansing Town Board last year, won't run now because Sigler has entered. The field could grow still further.
But with Congressman Jacobs' fortunes having turned so quickly, the possibility of his withdrawal finds itself whispered ever louder… though apparently not by the Congressman himself. Buffalo reports say Jacobs has rebuffed attempts to get him to withdraw from the race.
This all leaves Mike Sigler running in a race with many variables—probably too many variables. Like so many of those in what might be the top tier of the 23rd District's contest, Mike must "drag his mattress," so the saying goes, into the district. And right now, the Lansing outsider is attempting to extend roots into the soil; some of them shallow, others aged.
"I've worked out of the Park Outdoor offices on the Miracle Mile in Elmira in the district," said the billboard advertising salesman, who only weeks ago was touting his Park Outdoor ties to Syracuse. "When I first moved to Upstate New York for a job at WENY (Elmira), I lived on 3rd street in Corning, down from my Congressman Amo Houghton who represented a large part of this district. I later worked at WETM (another Elmira TV station).
Media people move around. For Sigler, that helps. But what would help most would be for Congressman Chris Jacobs to withdraw from the race. That has yet to happen. It may not. But circumstance has a way of infecting this crazy New York congressional season. Many more surprises may await Mike Sigler between now and November.
Just remember, come Election Day, we cannot vote for Mike Sigler for Congress. And also remember, neither can he.
###
The "Z-Word?"
Supervisor's remark suggests Enfield zoning may be in play
by Robert Lynch, June 1, 2022; updated June 2, 2022
[Update to this story; June 2, 2022: In her agenda for the June 8 Town Board meeting, an agenda shared with Town Board members after the Planning Board's discussion, Enfield Supervisor Stephanie Redmond listed "Zoning" as an item for discussion under New Business.]
Never put too much stock in an offhand remark. It may be a sand castle built on the beach. Yet it was said on the record by Enfield's Supervisor at the Wednesday, June 1st Planning Board meeting.
"I do believe it is something we should consider," Stephanie Redmond said of potential, first-ever zoning regulations in her town. Yet, she quickly added, "I don't think we should be getting on that horse yet."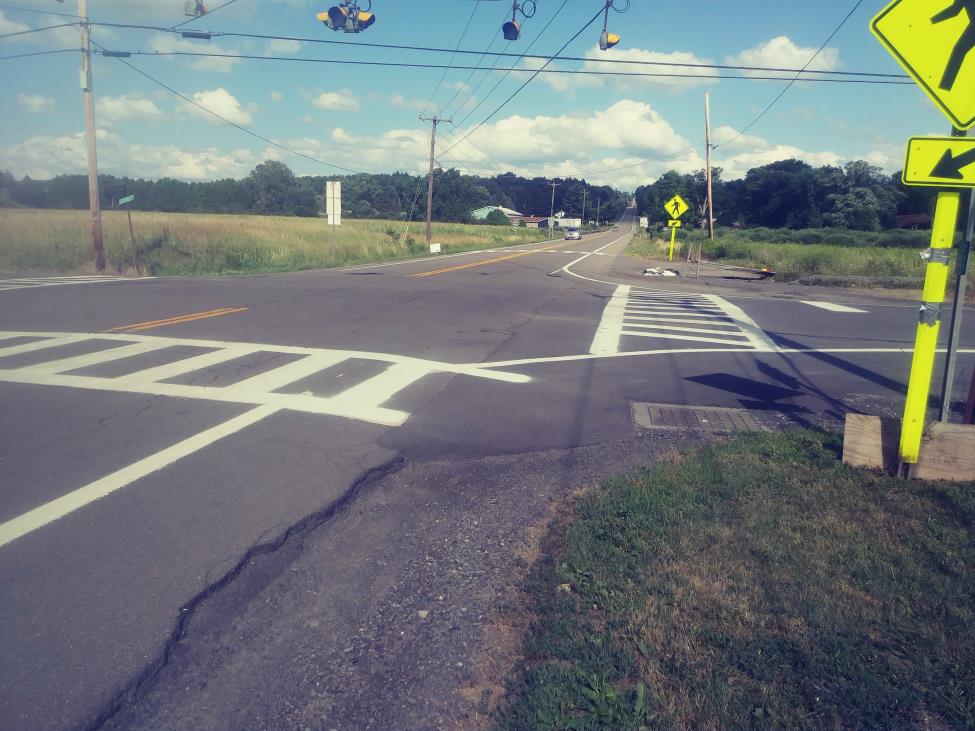 The Supervisor's comment answered Planning Board member Mike Carpenter's observation that some of Enfield's neighboring towns have begun to weigh tighter land use controls. Carpenter wondered aloud whether Enfield should adjust its regulations as well.
Redmond's suggestion—and then her hastily walking it back—may have recognized a hometown reality: talk of zoning in zone-free Enfield could step one onto the third-rail of town politics.
Nonetheless, taking the issue further, the Supervisor indicated she would add the land use question—details unspecified—as a "discussion item" on the Town Board's June 8th agenda.
Carpenter suggested any talk of regulation should have a "slightly larger context."
"Are we trying to make it more restrictive to build or less restrictive to build?" Carpenter asked rhetorically. He mentioned that the towns of Danby and Ulysses—both zoned—have made it "a lot more restrictive" for people to build. As a result, Carpenter observed, affordable housing gets shortchanged, in favor of "higher end" housing.
Redmond said she'd be glad to hand off the writing of any tighter land use regulation to the Planning Board.
The informal, though on-the-record, discussions between Planning Board member and Supervisor —which surprisingly grew out of a review of prior meeting minutes—may have reflected states of mind more than concrete initiatives. The zoning prospect may proceed no further than beyond the end of Wednesday's meeting. On the other hand, of course, it may.
****
On a different topic, Planning Board discussion Wednesday made clear that if Enfield wants to build sidewalks to heighten safety between Miller's Corners and Sandy Creek Trailer Park, it will have to build them itself.
Planning Board Chair Dan Walker reported on a recent meeting among Town officials and state Department of Transportation representatives concerning possible sidewalk construction as part of a planned DOT upgrade of Route 79 in the Miller's Corners area during the next few years.
"The D.O.T. doesn't want to have anything to do with sidewalks," Walker stated. "They don't build sidewalks."
Redmond has in recent months made sidewalk construction between the trailer park and the Miller's Corners' Dandy Mart an administrative priority. The sidewalks could extend west to the Dollar General as well.
But the State's reluctance to incorporate the sidewalk into its highway rebuilding plans would likely require the Town to purchase private roadside property or else secure easements. Even though the land's owner is a prominent Enfield farmer and businessperson, Redmond acknowledged she had not spoken to that owner and hardly knew her.
The Supervisor suggested grant money may be available to underwrite the Miller's Corners sidewalk initiative. It was also suggested that if built, the sidewalk would not be maintained in winter.
###