At issue: A Vote Denied; or Just too Lazy?
by Robert Lynch; June 23, 2023
Truth be told, the seed was planted here. So trust this story's objectivity as far as you choose to take it.
The Tompkins County Legislature Tuesday night sent Governor Kathy Hochul a message.  By a vote of 10 to 4, one that crossed party lines, local lawmakers urged Hochul veto a bill passed by the State Legislature in the waning hours of its just-completed session.  That bill would end the long-standing practice of holding local elections for town and county offices in odd-numbered years.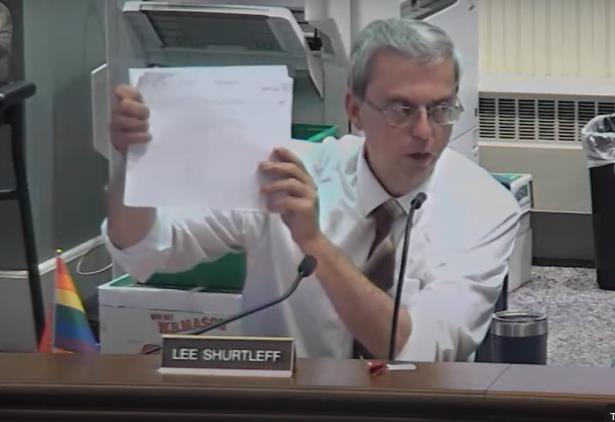 Instead, beginning after 2025, if the bill gets signed, those local races would be stuck at the bottom of the November ballot in only even-numbered years, during elections when offices like President and Governor steal all the headlines and occupy everyone's attention at the ballot's top.
"Local elections are more important than Presidential elections," Enfield-Newfield County legislator Randy Brown asserted Tuesday in support of the messaging resolution he'd introduced. "I just think… President, Vice-President, or even Senators aren't going to have the connections to the community that local people who run are." Brown said that in even-numbered years, there'd be too many signs; too much confusion. It would become "a distraction from the local races," Brown concluded.
Randy Brown and fellow-Republican Mike Sigler added to the evening's agenda their joint, member-filed Resolution at this Enfield Councilperson's urging. The same week I'd submitted them my suggestion, our local Enfield Town Board rejected a similar Resolution I'd asked it to consider. My Town Board request lost with only my vote cast in its support. Councilpersons Jude Lemke and James Ricks opposed the Enfield initiative. Supervisor Stephanie Redmond and Councilperson Cassandra Hinkle abstained. (Redmond's position as a part-time aide of Assemblymember Anna Kelles required her abstention.)
But Tuesday, before the County Legislature, Brown's and Sigler's initiative fared better. Seven Democrats joined the Legislature's three Republicans to back it. Only Chair Shawna Black and fellow Democrats Mike Lane, Travis Brooks, and Anne Koreman (Enfield's other legislator) opposed the veto request.
"I'm absolutely opposed to this," Dryden's Lane, the Resolution's most strident critic, weighed in. "I cannot believe that we would ask the governor to veto legislation which has the purpose of increasing voter participation in elections," Lane said. "And that's exactly what you're doing with this Resolution."
Increasing voter turnout for local elections has become the prime talking point that state legislative Democrats have offered to promote their change to even-numbered election years. But critics have alleged a more sinister motive. Republicans charge that their chambers' liberal majorities know that even-numbered election years bring more Democrats to the polls. And by moving local elections to even-numbered years, opponents charge, Democratic legislators seek to leverage local elections in their favor.
The bills adopted by the State Senate and Assembly passed on mostly party-line votes. Local State Senator Lea Webb and Assemblymember Anna Kelles each supported the change. Yet neither has offered a public defense of her vote on her official website.
"I think it's counterproductive," Groton Republican Lee Shurtleff, said of the pending legislation. He supported the Brown-Sigler Resolution.
Shurtleff held up a sample ballot and rattled off all the offices—from Governor to Senator to the proverbial, fantastical, "dog-catcher"—that might be stuffed onto it. He tallied perhaps 30 races, maybe more. The former local elections commissioner feared that the exhausted voter would simply give up before he got to the ballot's bottom.
"Granted, there's more people going in," Shurtleff conceded, "but you've also got people who just plain don't want to go through the whole thing."
Then there's the petitioning aspect to consider, Shurtleff continued. Candidates and party loyalists must go house-to-house seeking signature support for candidates each winter before an election.
"The first week of March, in a blizzard… asking those who haven't gone south to sign 20 pieces of paper or more? I have visions of getting hit on the head with the snow shovel," Shurtleff said. You'd "overwhelm the voters."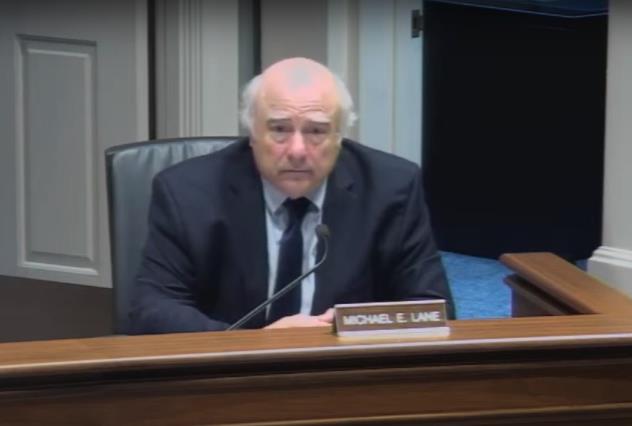 But Mike Lane stood firm in his support for changing the years for local voting. And Lane's had a track record here. He'd sought to change the County Legislature's own election years to even dates a few years back, albeit without success. Lane viewed the confining of local elections to odd-numbered years as a form of voter suppression, a subtle carrying forth to today of what Jim Crow laws did more blatantly in the tragic, distant past.
"This is a good thing that the New York State Legislature has done," Lane insisted. "You folks are off track with this," he said of Brown and Sigler's initiative. (Perhaps he should have included this writer as well.)
"To equate this with voter suppression is just spurious," Democrat Deborah Dawson countered in defense of her support for the Resolution. "No one is suppressing the vote. People choose not to exercise their right to vote. That's their choice. I'm not imposing some limitation on their right to vote."
"It's not spurious. It's about America and about the right to vote," Lane fired back.
But the divide that separated Mike Lane from his majority colleagues that night begged to answer a central question: Should one equate voluntary voter apathy with intentional electoral suppression? Should those who lack either the knowledge of, or the interest in, local elections be force-fed a ballot and induced to make choices that may amount to little more than wild, unconsidered, random guesses; or alternatively, with the voter's becoming an early November automatist, picking the Town Supervisor based solely on party affiliation or on who's running for President.
Is such behavior helpful or harmful for democracy? Mike Lane failed to address that point.
I fear placing town and county contests in even-number years is an "overshadowing of local races, both in the media and (for) the people doing the petitioning and campaigning," Veronica Pillar, one of the County Legislature's most reliable progressives, said in support of the Brown-Sigler appeal to Hochul. Pillar suggested that voter participation efforts are better invested on reforms like rank-choice voting and making Election Day a holiday.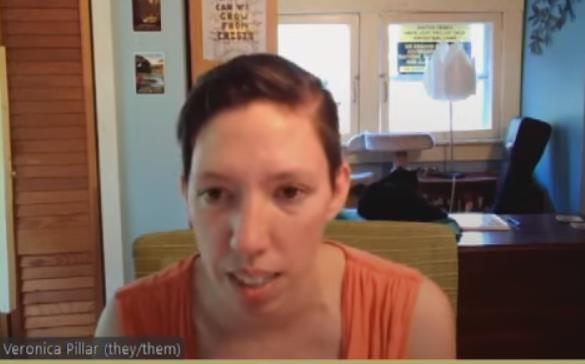 Ithaca legislator Rich John understands voter apathy full well. College students comprise a large percentage of his constituents. He's found scant success in getting them excited about his race when he knocks at their apartment doors.
"They just care about the Presidential election," John said of the student voters. "They don't follow local politics at all. You really wouldn't expect them to."
But there's also a logistical issue. Boards of Elections supervise voting and candidate eligibility. And moving most voting to even-numbered years could imbalance the election office's workload and responsibilities.
Deborah Dawson contrasted what she saw as the Board's "voter-driven" duties in even-years with its "candidate and committee-driven" responsibilities when local races dominate the ballot.
"If we lump all that into one year," Dawson observed, "there are going to be years when they're going to be busier than a one-armed paper-hanger, and then years when they're eating bon-bons."
Of course, neither the Tompkins County Legislature—nor the Enfield Town Board, for that matter—holds any power to tell Governor Hochul what she can or cannot do. In time, the bill passed hurriedly by Senate and Assembly will reach her desk. So, too, will the County Legislature's Resolution. When they do, we will learn whether or not last Tuesday more than 20-minute debate over election scheduling has made any difference.
"We can debate these (Resolutions) for three or four hours," Chair Shawna Black said, "or we can assume that this is probably just going to go in the recycling bin."
###