by Robert Lynch; October 24, 2023
Rordan Hart is Mayor of Trumansburg. He takes pride in his village's municipal ambulance service. Hart also stands as the driving force behind Tompkins County's Rapid Medical Response Team, a two-year pilot program that will likely, beginning next year, dispatch trained Emergency Medical Technicians (EMT's) to whatever part of the county they're needed during daytime hours to supplement community-based fire department rescue squads.
Rich John is a Tompkins County Legislator from the City of Ithaca. He stands on principle. But now he finds himself standing increasingly alone. John insists that rural communities—specifically rural town governments—should bear at least a portion of the expense for the Rapid Medical Response Team's operations. He says it's for reasons of fairness and equity.
Rordan Hart's and Rich John's opinions met head-to-head at an October 19th meeting of the Tompkins County Legislature's Public Safety Committee. Others joined the discussion. When it ended, Rordan Hart may have won a convert or two. Rich John may have lost one.
"I would encourage the Legislature as much as you're willing to consider it, particularly for 2025, that you entertain the notion of the (Response Team) being a County-run program that's entirely funded from the tax base," Hart told the committee.
In Mayor Hart's view—as well as in the view of leaders in many rural municipalities, including this Enfield Councilperson—Tompkins County stands as the only government capable of funding the flycar network adequately and equitably. County Government has a large tax base, a bulging Fund Balance, and the ability to allocate costs without unfairly burdening one town or village over another.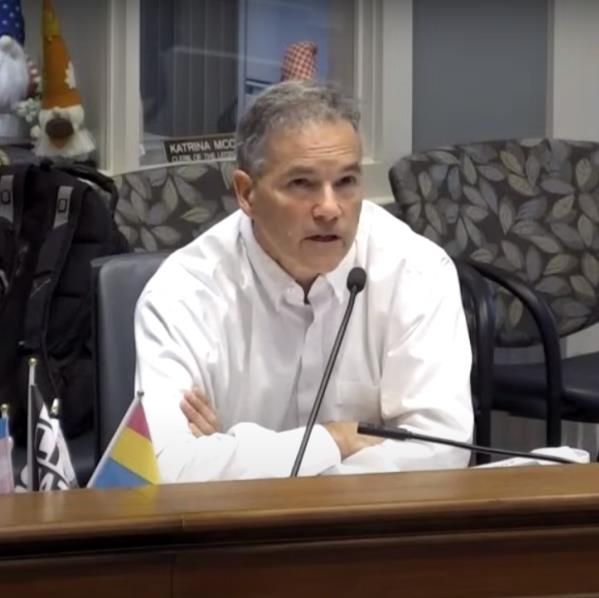 Of the five cost-sharing models Tompkins County's Department of Emergency Response shared with the County Legislature early this month, only one of those choices would have County Government pay the full cost. Another would have the County pick up three-quarters of the tab, with the towns equally dividing the rest. Each of the remaining three options would split the cost evenly between Tompkins County and the rural towns. Under none of the proposals would the City of Ithaca share any of the cost, except, of course, through its residents' own county taxes.
For Enfield, cost-sharing options would incur annual charges beginning at $19,000 (the one-quarter option) up to $58,000. The latter charge would arise if only towns without a municipal ambulance service of their own contributed. That option would exclude from contributions towns like Dryden, Groton, and Ulysses. Those supporting this option argue that communities with ambulance corps already subsidize medical rescue.
"The Town of Ulysses already pays the Village of Trumansburg over $400,000 a year for ambulance service," Hart advised the Public Safety Committee. "It's pretty close to a non-starter that the Town of Ulysses would be willing to pay for a shared services to bolster what they're already paying for." The mayor predicted the towns of Dryden and Ithaca—the latter of which contracts through the Ithaca Fire Department—would take similar positions.
The non-participation of some municipalities, Hart asserted, could bring about the collapse of the whole system. "Towns and municipalities with the least financial flexibility, who are not able to fund their own services in the first place," Hart said, would be shouldering a disproportionate financial burden under such a cost-sharing scheme. "I think that becomes a threat to this program being able to continue at all."
"I think Mayor Hart more or less sold me on his proposal," Ithaca City legislator Veronica Pillar remarked during the meeting. "It does make sense to me to have the County fully fund it."
Also on board is Mayor Hart's own County legislator, Anne Koreman, who additionally represents northern Enfield.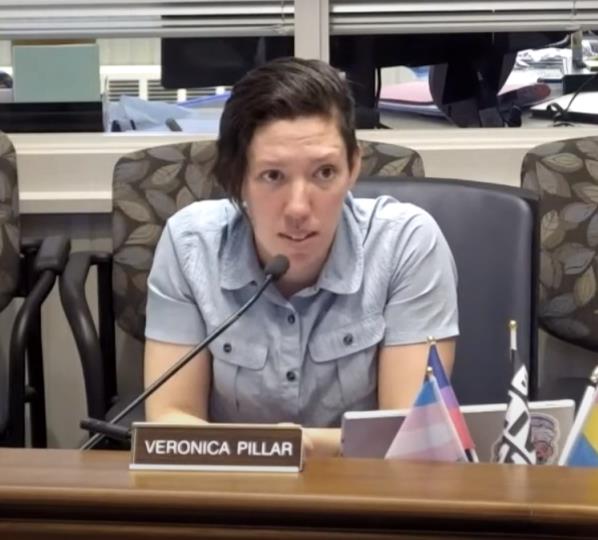 There's "difficulty trying to parse it out," Koreman said, concluding that apportioning the flycar service's need among various municipalities would prove impossible to calculate. She said it would be like dividing up the cost for the Sheriff's Department or the County Library based on usage. "It's a countywide problem, and it affects the whole county," Koreman observed, as the service is planned to go anywhere it's needed and on a moment's notice, whenever a volunteer department finds itself unable to respond.
"I don't want there to be anybody afraid to tell these folks to call 911 for fear they could incur some cost or to unduly burden one municipality," Koreman said.
Not sold, however, remains Rich John. He represents an Ithaca City district. And for his constituents, paid firefighters respond to EMS calls, and ambulance times are short, given residents' proximity of Bangs Ambulance headquarters.
"If I was talking to a hypothetical taxpayer in the City of Ithaca," John said, "it's hard for me to say there's great benefit that's not readily apparent, but you should pay for it."
Rordan Hart maintains City residents would benefit greatly, though the benefit could be shrouded from view. In Hart's mind, all services connect with one another. When T-Burg answers a call, Bangs remains free to more quickly answer 911 emergencies closer to home.
And because of that interconnection, Hart told the committee, the Rapid Medical Response Team "creates a layer of support underneath the entire system that everyone in the county benefits from, at every level of medical service, not just rescue."
"The cost-sharing model unnecessarily overcomplicates the situation," Caroline Supervisor Mark Witmer told the committee. And Witmer fears that charging the Towns money could end up "creating an Achilles' heel sort of situation that could undermine things."
"This is a countywide problem, and it can't be approached in a piecemeal fashion," Witmer reasoned. And to the Caroline Supervisor, total County Government funding distributes the cost "evenly across the County to all residents."
The Tompkins County Legislature has already set aside its own share of the Medical Response system's cost in next year's budget. It's also reserved contingency funds to cover any potential municipal share this first year. Legislators realize that with town budgets already being written for 2024, there'd be little hope of squeezing out municipal money for next year. Any true cost-sharing would likely not commence until 2025, and for years thereafter, were the pilot program to continue as most predict it will.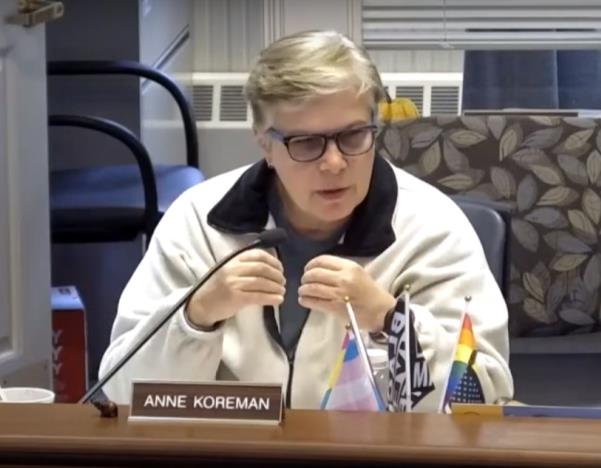 But Rich John defends his preference for cost-sharing on the principle that those who most benefit from a service like this must shoulder a portion of its burden.
"You really do see a wide range of benefit adding this service," John told the committee that he chairs. "There are some areas of the towns with response times of up 20 minutes. (2021 data shows Enfield is one of them.) "With this in place," John predicted of the flycar system, "they're going to see substantially better response times, or should. And that's a great thing. They should pay for that. And they should pay more than someone in the City that's not really going to see any change in their response times."

But Rich John's analysis isn't quite that simple. In response to this Councilperson's question when County officials presented the flycar model at an Enfield Town Board hearing October 11th, Michael Stitley, Tompkins County Director of Emergency Response, explicitly said that the Rapid Medical Response Team would not categorically exclude City-based calls. If paid Ithaca Fire Department EMT's were tied up, he said, the County flycar would respond. The answer confirms Mayor Hart's analysis of interconnection.
Rich John fears, to an extent, the law of unintended consequences. For one thing, he worries, were the County to handle more of the daytime medical calls with its flycar, some rural volunteer services might choose to stand down. And the Ithaca legislator has a second concern:
"We've gotten a response from some of the fire departments saying we're very afraid the towns are just going to come in and raid our budgets to pay their cost-share."
Of course, stop and think about that. Such a concern makes a stronger case for total County Government support. And there's another question to consider. How would the County finance office collect its municipal money? If a town like Enfield refused to pay, would downtown sue us?
###