Second Wind Bows Out… Again
"Let our no's be no's." Recovery Fund Withdrawal Final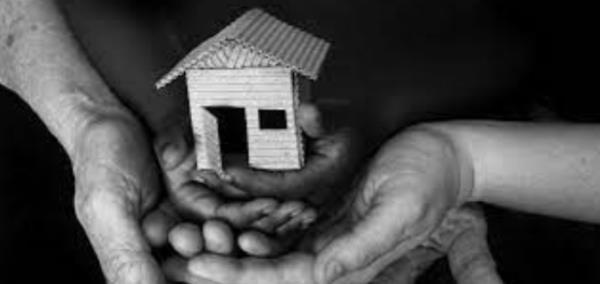 by Robert Lynch, March 30, 2023
A most confusing back-and-forth funding saga ended this Tuesday. And it ended with Newfield's Second Wind Cottages firmly—and finally—withdrawing its application for $510,000 in Tompkins County Community Recovery Funds, money it had earlier requested to expand its tiny-house encampment for the homeless, the agency bowing to community opposition.
By dropping out of the Recovery Fund sweepstakes permanently, Second Wind leaves more than a half-Million Dollars a legislative committee had earlier set aside for its benefit free to be assigned to other funding applicants. Those others include, potentially, the Enfield Community Council and a pair of Enfield-sponsored governmental projects. County legislator Randy Brown has said he'll promote the Enfield applications at a key meeting of the Recovery Fund Advisory Committee April third.
"Until we can grow together with our neighbors in Newfield, we have decided to withdraw our application and postpone any plans to expand our cottage community in Newfield," Second Wind posted in a four-paragraph statement on its Facebook page Tuesday.
Second Wind had attempted to withdraw its revised plan to construct 12 new self-contained "cottages" one week earlier. But after the agency's Executive Director, David Shapiro, announced the agency's surprising reversal of plans March 21st, County legislator Anne Koreman declined to pull from the evening's agenda a resolution to advance Second Wind's project toward its award, and the Legislature subsequently approved Koreman's measure, eight votes to six.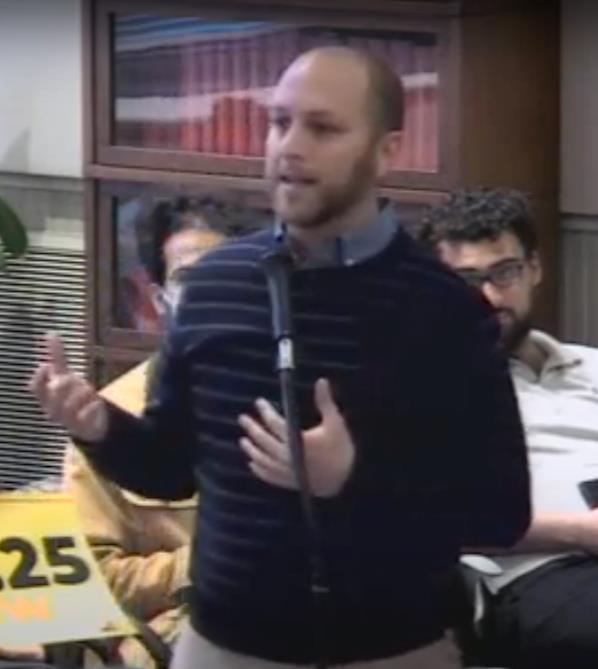 As the Legislature deliberated the Koreman resolution—which kept the project's funding prospects alive, but propelled it to an environmental review carrying an uncertain outcome—Shapiro responded that he'd later return to Second Wind's Board of Directors and let them decide whether to reverse the withdrawal plans he'd carried to County lawmakers that night at the Board's request. Tuesday's announcement confirmed that the agency's earlier-announced pullout stands firm.
Upbeat, yet sober, and holding out hope for the future, Second Wind's statement Tuesday also carried a bit of a sting. It acknowledged the neighborhood opposition to expansion of the current 18-unit encampment encircling Carmen Guidi's Route 13 body shop, and that the opposition had killed its plans. That opposition had prompted the Newfield Town Board last month to enact a one-year moratorium on new "campgrounds" in the Town, an action taken in response to Second Wind's initial proposal that would, instead, have built as many as 20 campsite-type shelters with the Recovery Fund subsidy.
"Unfortunately, the stigma associated with homelessness and addiction still resonates throughout our communities," Second Wind's statement complained, citing community resistance as grounds for reversing course in its pursuit of the Recovery Fund award.
"Coming to this decision was difficult, but also is value driven," the agency's statement continued. "Our organization and program model places significant value on being good neighbors and friends to people of all walks of life. Right now, some of our neighbors walking near us aren't walking with us so we will lean on the proverb "let our yes's be yes's and our no's be no's" and let the voices that continue speaking ill will about our guys represent themselves independently without our voices contributing to the negativity."
While Second Wind now stands permanently out of the running for a slice of the $6.5 Million County-administered Community Recovery Fund, the future expansion of the cottages in Newfield remains a possibility.
Director Shapiro made an unplanned zoom visit to a routine work session of the Newfield Town Board two days after Second Wind's prospects flip-flopped before the County Legislature.
"We can do this together," Shapiro told the Town Board March 23rd, in words carrying a message of conciliation and cooperation regarding the encampment's future growth.
"It's a beautiful site," Shapiro said of Guidi's property, where the present 18 cottages are scattered about. "I wouldn't want to do anything to taint that for you guys," he said, referring to Newfield's leaders and its residents.
And referring to the Second Wind Board of Directors, which apparently at the time of Thursday's meeting had not yet met, Shapiro added, "They didn't want to fight with anybody."
Though additional tiny houses will not likely sprout in Guidi's field this year, they might do so later. After he spoke on the zoom screen Thursday, Shapiro left an enigmatic message in the meeting's chat box.
"12 more in 2024. Or 6 in 2024 in 2024 and a slower build," Shapiro's chat message stated. It could be interpreted as a starting point for a compromise construction plan to be negotiated with the Town in the future.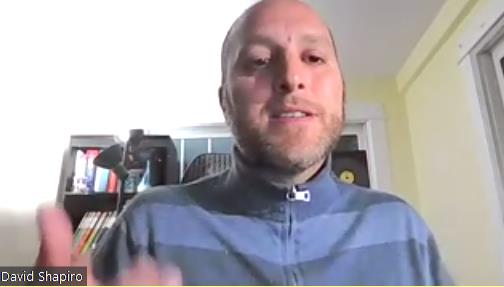 "Things don't always come at the right times," Newfield Supervisor Michael Allinger said in the meeting following Shapiro's remarks that evening. Allinger spoke little else of Second Wind that night. Other Newfield Town Board members also kept comments brief.
"It's now in Second Wind's court," Councilperson Christine Laughlin observed.
Councilperson Heather McCarty suggested a future community meeting at the Town Hall to bring Second Wind's officials together with Newfield residents.
In early-February, the Newfield Town Board held a Public Hearing concerning the campground moratorium that it enacted later that night. But although a few dozen Newfield residents attended that hearing, not a single Second Wind representative was in the room.
The Second Wind withdrawal leaves other Community Recovery Fund applicants—including the Town of Enfield and three of its non-profit agencies—with an opportunity. Yet it's an opportunity skating on thin ice. When the Recovery Fund's Advisory Committee in December pared down a list of 212 applicants to about 55 to which it assigned funding, and also trimmed a total monetary ask of $32 Million to match the resources available, that committee left the ECC's $206,000 request only about five applicants under the cutoff line.
As a result, one could assume the Community Council's proposal, that would append a mental health services wing onto its community center, could fare well when the Advisory Committee next meets April third to recommend reapportionment of the dollars once earmarked for Second Wind.
Also-run applicants likewise bubbling-under the committee's earlier-set funding line include the Khuba International minority farming cooperative initiative and a request by Unity House to cover operational expenses in serving those with developmental disabilities. Khuba and Unity House each asked the County for more than $1 Million. But each would accept far less.
Newfield-Enfield legislator Randy Brown has told Enfield officials he'll push hard for funding Enfield-based applicants with any moneys Second Wind's departure frees up. Brown has repeatedly complained that the Town of Enfield and its agencies were denied even one dime of Community Recovery funds when downtown lawmakers parceled them out last December,
In addition to the Community Council request, Brown has also highlighted an earlier-denied application by Enfield Town Government to fund replacement communications radios for the Highway Department, as well as a $97,000 catch-all "Revitalization of Municipal Buildings" package that would include, in part, replacing the roof over the Enfield Town Clerk's office.
"I want to be very clear that if (Second Wind's withdrawal) is what happens, and there's $510,000, it's not going to automatically go to Enfield and Newfield," the Town of Ithaca's Amanda Champion famously cautioned the County Legislature March 21, as it pondered how it might best redirect Second Wind's subsidy should the agency exit the funding sweepstakes, as it now has done.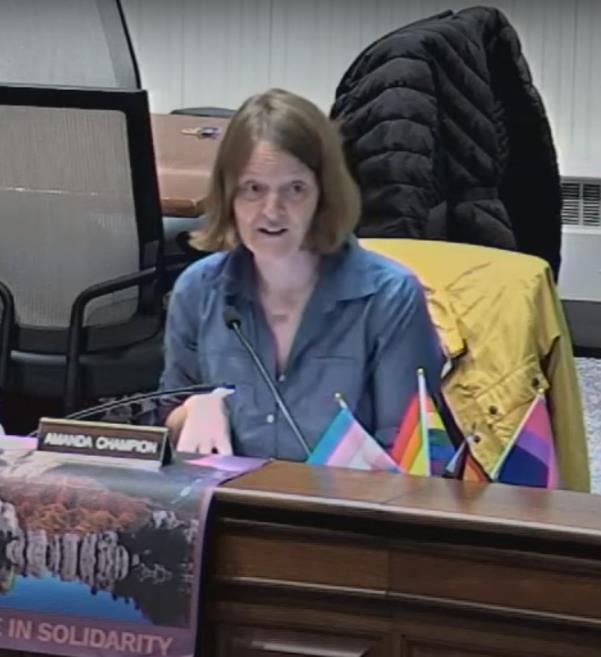 Next Monday's Advisory Committee meeting could prove pivotal. Its Chair Dan Klein—who has attempted repeatedly to confine control of the funding process in a way that some say grants too much power to too few people—foresees Monday's task as recommending reallocation to previously-unsuccessful applicants, but inviting no one else to sneak in.
"We are not seeking new applications at this time," Klein told The Ithaca Voice Tuesday. And once again, Klein discouraged applicant buttonholing of legislators.
"Before the awards were made in December, we had requested of applicants to not lobby the Legislature," Klein told The Voice. (Yet they did.) "Personally, I still feel that way, and I hope the applicants allow the Legislature to do its work without trying to influence our decisions with lobbying."
Of course, that December process left the Town of Enfield, and its Community Council, Food Pantry, and Fire Company with absolutely nothing to show for their efforts.
"We sure know our community would benefit from more tiny home communities and affordable permanent supportive housing for homeless men, women and/or families," Tuesday's Second Wind statement concluded, as the agency acknowledged its latest setback, yet looked forward to, as it stated, "new opportunities to expand," and in a way that "our neighbors see us for how we all hope to be seen – worthy of love and belonging."
"Peace to all of you and praying for safety for all those living unhoused and unsafe" the organization's statement concluded.
Second Wind's efforts continue. So, too, do Enfield's
###
Posted Previously:
When $15 is No Longer Enough
Tompkins Lawmakers Back Higher-than-Hochul Living Wage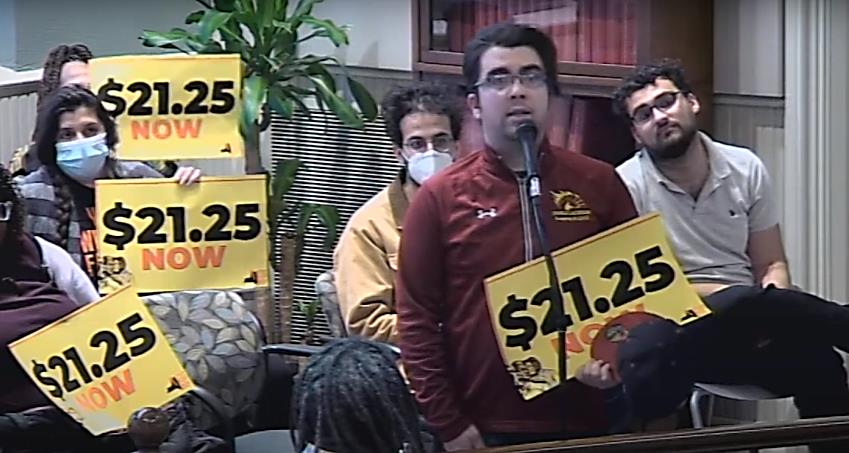 by Robert Lynch, March 25, 2023
Liberal activists from Bernie Sanders on down not that long ago touted $15 an hour as the goal to reach. But based on comments and action this week at the Tompkins County Legislature, a $15 hourly wage is simply Old Thinking, tossed into the dustbin sometime during the last decade. Maybe eight per cent inflation killed it. Or much more likely, the goal of 15 fell victim to aspirational vision-creep; you know, once you climb the first mountain, why not simply scale the next?
Regardless of the reason, placard-holding progressives at last Tuesday's Legislature meeting sprinted past $15 an hour, and then past 20. Now the goal is $21.25, a "Living Wage," they say. And when do they want it? Of course, they want it NOW!
"I am tired of working 60 hour weeks and carrying a second job just to survive," Ken Sabone, an Ithaca City School District custodian, exasperation in his weary voice, told the Legislature Tuesday. Ken, who said he earns $17.39 an hour, was among nearly a dozen who spoke to the issue that night, all but two of them endorsing New York's "Raise the Wage Act," a bill backed by progressive New York legislators. It would propel New York's current minimum wage beyond its current $14.20 per hour level upstate and even beyond what Governor Kathy Hochul proposes in her this year's Executive Budget.
"I cannot live in Ithaca as much as I would love to be part of the community," Sabone continued. "I would love my boys to go to this (Ithaca) school district. I cannot afford it. I have to live in McLean, in a trailer park, and it costs me $1,100 a month to keep that trailer, and it's killing me."
Ignore for the moment that this school janitor, who no doubt enjoys full government benefits, already earns more than the $16.61 per hour that a local credit union last year set as a "Living Wage" in Tompkins County. He'd just rather not slum-it in Tompkins County's rural reaches, but rather, maybe, live in Fall Creek, where real estate bidding wars have pushed prices for century-old homes to over a half-Million.
Those in the visitors' gallery applauded Ken that night. And so, too—with their votes—did a majority on the County Legislature. By a margin of 8-6, with all support coming from Democrats, the locals we elect endorsed the Raise the Wage Act, a vote that carries absolutely no impact beyond its power of persuasion. It states a preference—and maybe makes certain liberals on the Legislature feel good about themselves in the process.
This week's was the second meeting in a row where the Tompkins County Legislature expended its time and effort attempting to do Albany's bidding. Two weeks earlier, it endorsed a bill that would ban an oil furnace or a gas range from any new home built as soon as next January.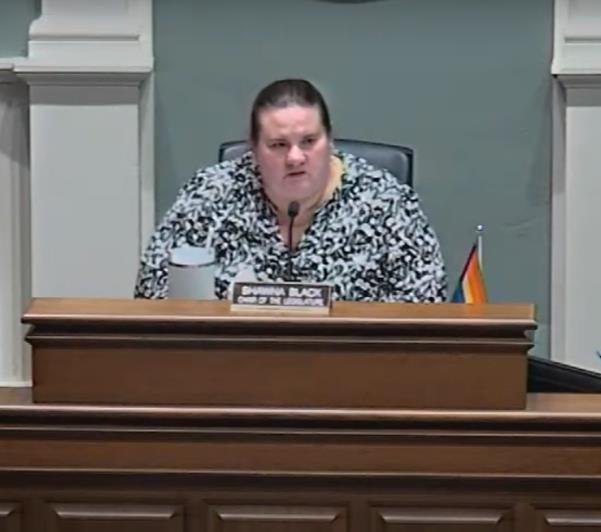 Governor Hochul's alternative wage bill, advanced in her executive budget, would index New York's minimum wage to inflation. (The minimum wage is already $15 an hour in New York City.) By contrast, the bill proposed by Jessica Ramos in the State Senate and Latoya Joyner in the Assembly, would set solid numbers. It would hike the minimum wage upstate to $16 next year, $18 the year after, and $20.00 in 2026, with inflationary indexing thereafter.
Note that the bill's text does not explicitly call for a $21.25 upstate wage. County legislator Veronica Pillar told Tuesday's meeting that sponsors expect the upstate minimum to reach $21.25 by 2027. (The Ramos/Joyner bill would set the 2026 New York City wage at $21.25. Perhaps the placards were printed in Brooklyn.)
"Workers should not be living in poverty, especially in a country of plenty," Pete Myers, Director of the Tompkins County Workers' Center, told the Legislature. Myers claimed upstate minimum wages have risen 55 per cent since 2016. "I'm not sure the sky has fallen in terms of business interests," Myers opined.
Two notable Ithaca politicians addressed the issue as well. Former Republican mayoral candidate Zach Winn provided the public's only significant pushback.
The increase, Winn asserted, "will disproportionately affect small business, exacerbate already out of control inflation," and "create an even more hostile environment for businesses seeking employees." Winn predicted that catapulting wages would accelerate automation and even lead to foreigners from South America taking your restaurant order in cyberspace.
First Ward Ithaca Alderperson Cynthia Brock, locked in a tight reelection battle against a progressive opponent, supported the County Legislature's endorsement for its symbolic impact. "It sends a strong message to your community that you understand what our community is going through," Brock said.
Brock claimed that four-in-ten Tompkins County workers earn less than a living wage. That figure, she said, rises to 50 per cent among Latinos and 75 per cent for Blacks.
"There is a disproportionate impact of this disparity on our communities of color," Brock said. The bill's $16 next year's wage is still less than a Living Wage, she observed. As a result, "We're still going to be behind the 8-ball. We'll still be coming back asking you for more support for our workers."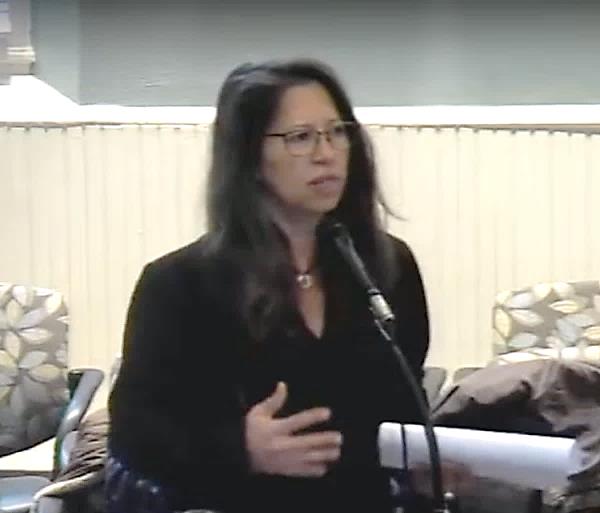 "We are doing business in a global economy," the evening's other skeptical voice, Jennifer Tavares, President of the Tompkins County Chamber of Commerce, warned legislators. She called the much-lower federal $7.25 minimum wage "a huge enemy to any state that is trying to do better by increasing wages."
Tavares argued that lower wages in neighboring states, those in which local firms may operate or where competitors exist, create "a very different economic situation, whether we like it or not."
Armed with a local business survey, the Chamber president reported that 63 per cent of respondents said the higher minimum wages would "impact them." 42 of the 73 predicted they'd cut jobs or downsize through attrition. A third would raise prices. Ten employers warned they might close.
Once the public had its say, the legislators weighed in. And they took the better part of an hour of talk-time before reaching a vote.
"I think we have an affordability issue in our community," Dryden's Greg Mezey said, Mezey one of only three Democrats to oppose the wage resolution. To him reigning in the cost of living locally—and also throughout New York State—matters just as much as does the minimum wage. Mezey mentioned specifically the rising costs of food and child care.
"What can we do to make it more affordable?" Mezey questioned. "I don't know if raising the wage is the way to do that. I think there are other levers that we can look at within our purview."
"This is a significant amount of money," Republican Mike Sigler argued, Sigler predicting that if entry-level rages rise, everyone else on the payroll will demand a raise too. It's called "wage compression." And for Tompkins County government alone, Sigler said, a $4.64 hourly wage increase for everyone would translate into a budget bite of $7.2 Million, all of it borne by the taxpayers. "This is a kind of state mandate upon our budget," Sigler said.
"We have one of the highest minimum wages in the world," Sigler said of New York's current $14.20 upstate rate. He claimed that only Australia's minimum wage stands slightly higher. And many other places, he noted, set different minimums based on age and skill level.
"I like going to the local ice cream stand," Sigler commented. He claimed his daughter works at one. "I don't know whether the ice cream stand could absorb that kind of cost," an hourly wage of $20 or more.
Or for that matter, the farmer.
Groton's Lee Shurtleff said he doesn't have a Wegmans or a Walmart in his district. Groton's industry has left. Only farmers and small businesses remain.
"Most of the owners of these small town small businesses and agricultural operations many months of the year aren't essentially realizing a livable wage themselves when they get done making payroll, paying their property taxes, paying the heat bills, trying to keep things afloat," Shurtleff asserted.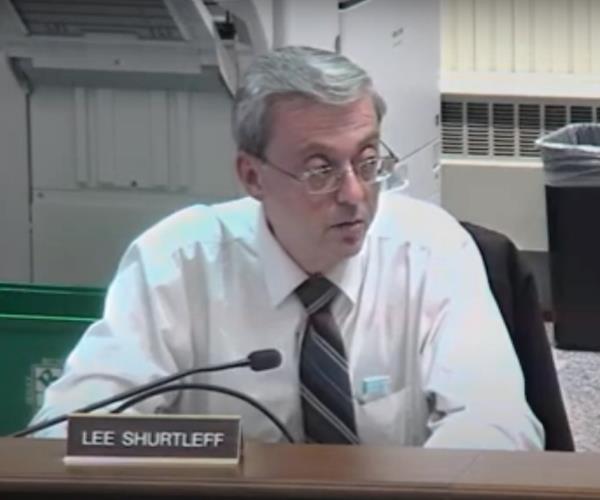 And without mentioning the Groton Health Care Facility directly, Shurtleff cautioned that the bill's wage increases, without higher offsetting federal and state reimbursements, could "put it out of business."
An unresolved mystery during the evening's debate concerned how state legislative sponsors of the $21.25 minimum wage actually arrived at that number, a wage some 28 per cent above the supposed Living Wage that locals calculate. Supporters had no ready answer, other than to say that living costs might rise roughly in tandem with the pay raises proposed.
"I'd sure like to understand it better before I vote for it," Ithaca's Rich John said. John joined Mezey and Dryden's Mike Lane as the only Democrats to oppose Tuesday's action.
"I think it's the wrong time to do this," Lane said. "We're in a time of economic uncertainty. He rattled off all sorts of business setbacks; like inflation, bank failures, a doubling of nursing home costs, and Borg Warner's recent decision to send 1,500 of its Lansing plant's manufacturing jobs to Mexico.
But Legislature Chair Shawna Black closed the debate by turning Lane's argument on its head, Black countering that if now's not the right time to raise wages, then when is? During the pandemic, she argued, the poor got poorer, and maybe the rich got richer too.

And then, the local Legislature's Chair unloaded on Governor Hochul and the state Executive's more modest wage increase her Executive Budget proposes.
"I personally have found the Governor's Budget laughable and insulting," Black said. "I think that this effort demonstrates really her lack of connection with the people."
But last Tuesday's debate also demonstrates the governmental, political, and philosophical divide between all of us, the wide gulf that puts Shawna Black and Ken the custodian on one side, and business interests, Mike Sigler, and maybe also Governor Hochul on the other. Is the payroll pot a bottomless jar to be spooned with abandon? Or does dipping out too much from the top then empty it all too quickly and leave resources too few to replenish it? When Ken the custodian benefits, do farmers suffer and fail? And when well-intentioned, approval-seeking legislative Democrats overreach, does the (once great) Empire State shed jobs to other places, with Living Wages guaranteed to the fortunate few who benefit, but with unemployment assured for the remaining rest?
On the date of this writing, the last weekend of March, with action on a state budget due—though not expected—within seven days, the Raise the Wage Act sits in each House's respective committees. Both our local legislators, Assemblymember Anna Kelles and State Senator Lea Webb, stand as the bill's proud co-sponsors. Should you hold your own opinion based on what you've read, please weigh in. Depending on the bill's fate, you may win… or lose.
###
Take the Money… Please!
Second Wind Funding takes maddening, muddling twists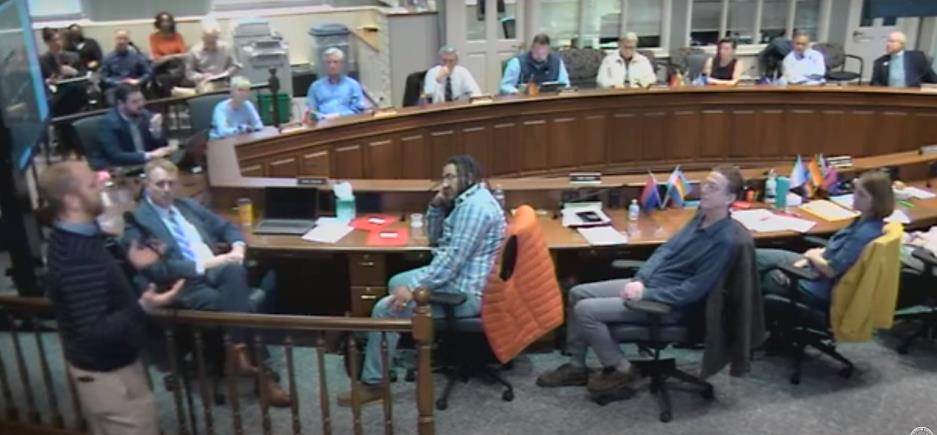 By Robert Lynch, March 22, 2023
At 9:00, the pizzas arrived. Hungry, debate-weary lawmakers devoured them. But the nourishment did little to make sense of a most confusing, marathon meeting, a session in which those at the mic often chose simply to talk past one another.
In a surprise announcement to the Tompkins County Legislature, one that seemed more certain when light still lit the sky than it did five hours later when the meeting finally adjourned, Second Wind Cottages Tuesday withdrew its recently-revised request for Tompkins County Community Recovery Funds, moneys it would have used to expand its controversial homeless encampment in Newfield.
But a majority of legislators refused to take "no thanks" for an answer. Following extended debate, and after first tossing out legislator Randy Brown's initiative to defund the project altogether, a split Tompkins County Legislature adopted member Anne Koreman's competing measure that accepted Second Wind's amended plans and advanced the project to environmental review.
The pair of conflicting actions left Second Wind in a confusing muddle. Second Wind Executive Director David Shapiro advised the Legislature late in its deliberations that he'd return to his Board of Directors and let them decide whether to rescind their earlier-directed withdrawal.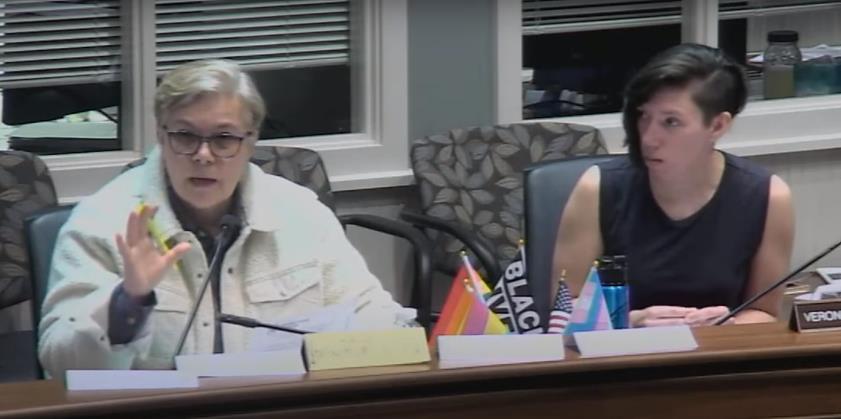 Nonetheless, two sources close to the controversy each indicate that most likely the organization will hold firm to its intentions and drop the project's $510,000 request in the interests of instilling harmony with Newfield.
"Relationships matter," Shapiro told lawmakers as he availed himself of brief floor privileges at the meeting's start, remarks that concluded with his stunning announcement of the application's withdrawal.
"Our whole programmatic philosophy is how to be good neighbors," Shapiro explained. "And I know the Town of Newfield's position that they don't support us right now in expanding. And that hurts."
"But what that tells me," Shapiro continued, "is that we have some relationship building to do."
"So we're going to have to withdraw our application," the agency's Director concluded. "And I just want to thank you for considering us."
Normally, that would be that. Second Wind's half-million dollar request would drop out, leaving other applicants—most notably the Town of Enfield and its Community Council, rejected in an earlier funding round—an opportunity to tap Community Recovery moneys now up for grabs But not Tuesday. Not for Ulysses-Enfield legislator Anne Koreman, nor for the Democrat-dominated majority behind her. They pressed ahead for Second Wind's support. And they prevailed.
"I'm not going to take it out," Koreman insisted, referring to her Resolution to accept Second Wind's proposed application revisions, even though they suddenly seemed irrelevant in light of Shapiro's announcement.
Koreman reasoned that Second Wind pulled its application only because it had feared a legislative defeat. "I'm hoping it will pass," Koreman said. "So I would like to keep my Resolution in."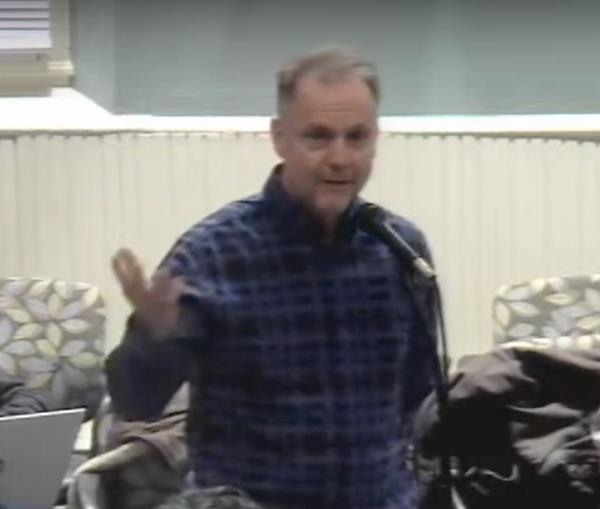 And it did pass… just barely. With seven Democrats joining Koreman and all three Republicans in opposition, the Ulysses Democrat's measure to accept Second Wind's revised application passed eight votes to six. Legislator Brown's competing Resolution to defund Second Wind lost five votes to nine. All Republicans supported Brown's position.
Koreman's adopted measure overruled an early-March recommendation of the Legislature's Community Recovery Fund Advisory Committee. The committee would have denied Second Wind's request to substitute the construction of an additional 12 tiny "cottages" to house homeless men at the Newfield site, building them to replace the 25 "campsite:" shelters first proposed. Second Wind's plans changed after the Town of Newfield in February imposed a one-year moratorium on new campgrounds in the Town, a move directly targeting the Second Wind initiative and a step that effectively made the agency's first plans unbuildable during the time frame the Recovery Fund allowed.
But passage of Koreman's Resolution in no way assures the dozen cottages' construction, even should the agency's Board reverse course. The project still needs environmental approval. The Town of Newfield will likely oversee the report's writing. And Newfield's review will likely be brutal, given the lopsided opposition expressed by Second Wind's neighbors.
Three and a half-hours into Tuesday's meeting and better than an hour into the Second Wind debate, Dryden's Mike Lane had had enough.
"How long are we going to go on tonight, folks?" Lane interrupted. "You have three-quarters of the agenda that we haven't even gotten to." Fortunately for Lane, the final vote on Koreman's Resolution came four minutes later, after members first rejected another lawmaker's effort to toss the Koreman resolution back to committee.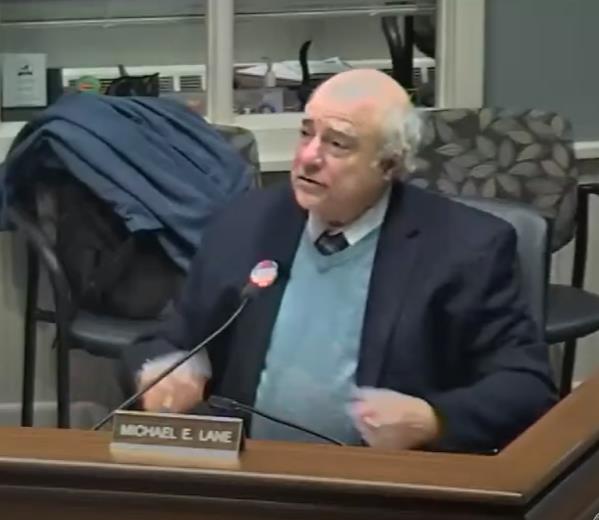 The Second Wind discussion felt longer-winded than it actually was. That was due largely to a second item that legislators tackled Tuesday. It addressed state-proposed Living Wage laws, an issue that packed the visitors' gallery and drew the number of public comments to more than two dozen. (See separate story soon to be posted.) Because of the meeting's near record-setting length, the Legislature took the unusual step of throwing some agenda items overboard, including the County Administrator's otherwise-newsworthy update on the potential building of a downtown Center of Government.
But where, exactly, does Second Wind's withdrawn application now stand? In the heat of Tuesday's debate, Budget Chair Deborah Dawson sought an answer.
"Is there an application or is there not an application?" Dawson asked Second Wind's Shapiro. "Because if there is not an application, we are wasting our time."
Still sitting in the gallery, Shapiro answered as definitively as he could.
"I was asked to come here and deliver a message that we don't want to be in a posture where we're defending ourselves and the work we do with our guys where we're further stigmatizing the guys that live with us," Shapiro answered. "And we don't want to have animosity with the Town," he continued, the Director signaling that for those reasons his governing Board had asked him to withdraw the application.
But then, Shapiro continued. "What I'm hearing tonight would make me want to go back and talk to them (the Board). I can't tell you what they're going to say, 'cause they told me to come to withdraw the application, and that's what I came here to do today."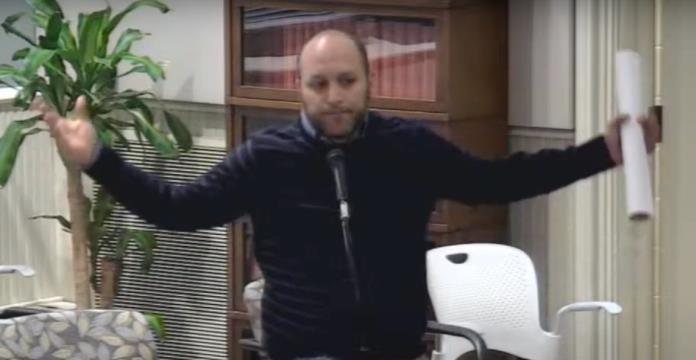 "I believe David and I are on the same page," Newfield Supervisor Michael Allinger later stated, Newfield's chief executive welcoming further dialogue with Second Wind, yet mystified by the County's continued insistence on Community Recovery funding.
"I am amazed that the Legislature is pushing forward with this when this is something that David has stated that they don't want to have happen to them," Allinger told lawmakers. "Newfield certainly doesn't want the animosity of the Legislature or ill will toward Second Wind," the Supervisor continued. "They are a part of our community. They've been a part of our community for 13 years. And I expect they'll continue to be a part of our community, and hopefully a more integrated part of the community, and one that the people who live in our community will come to understand and have time to make their own decisions about how to move forward with this. I don't know how I can put it any other way."
Newfield's continued objection to Second Wind's expansion took fire Tuesday on a couple of fronts. Ithaca legislator Travis Brooks compared the town's stance to the redlining that he, a Black man, experienced in his youth. But it was Dryden's Greg Mezey who leveled the strongest criticism.
"This is a painful conversation," Mezey said, responding when Brown suggested that should Second Wind's cottage expansion replace its campground concept, Newfield might just enact another moratorium to block it.
"People live there. These are people's homes," Mezey said of Second Wind's present and future residents. "We're trying to create more homes for more people." Yet those residents, he asserted, "are being sort of talked about and traded around like a commodity in conversation." Mezey labeled Newfield's campground moratorium a "targeted, malicious approach."
"That's painful for me to listen to," the Dryden legislator stated, "because that says that our local government, who is supposed to be there for the people, by the people, is taking a targeted approach to kick something out of their community, to make sure people don't have homes. Like, find a way."
"Right now, right here, this is our chance to do something," Mezey concluded. And if the Legislature votes Second Wind down, "then we should just take the unhoused conversation off the table because we really are just failing to do anything at all."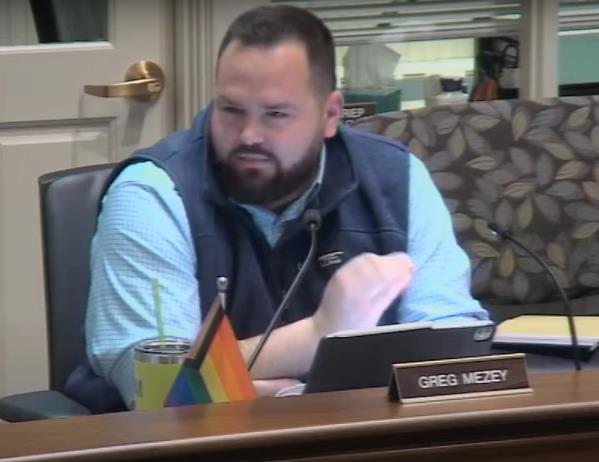 Caution found support from some corners at Tuesday's meeting, and not just from hometown legislator Brown and his Republican colleagues.
"I heard Dave Shapiro loud and clear," Legislature Chair Shawna Black said as she attempted to steer debate toward acceptance of Second Wind's reluctance. "It sounds like they don't want to pursue this, and I want to be respectful of that."
Those comments aside, Black still voted in favor of Koreman's supportive motion and against Brown's efforts to defund.
Budget Chair Dawson took the strongest stand in Newfield's defense.
"If Second Wind and the Town of Newfield came up with a proposal that they both found agreeable, I wouldn't have any problem with that," Dawson said. "But I firmly believe that Newfield, like any other municipality, has a right to make a decision about what it wants within its community."
"And I don't feel we as a county should violate the comity we owe a constituent municipality by forcing something on them that they don't want," the Lansing Democrat added. Dawson voted in support of Brown's motion, and against Koreman's.
With Second Wind's funding standing for the moment very much in a "no man's land," the next chapter, if not written by Second Wind's own Board of Directors, may play out at the Community Recovery Fund Advisory Committee's next meeting April third.
"If we hear from Second Wind that they are continuing to withdraw their application, then the topic for that day will be reallocation of that money," Advisory committee chair Dan Klein told a meeting whose members found themselves all too weary to consider the Recovery Fund for even one more minute. But if Second Wind changes its mind, Klein surmised, "we probably don't have a meeting." as there'd be nothing to discuss April third.
And if Second Wind does, indeed, bow out, Randy Brown is prepared to pounce. Brown has identified the $206,000 application by the Enfield Community Council and a pair of lower-priced Town of Enfield funding requests as prime candidates to soak up some of the $510,000 in Recovery Funds that Second Wind would likely shed. But his efforts may not prove a slam-dunk.
"I want to be very clear that if that is what happens, and there's $510,000, it's not going to automatically go to Enfield and Newfield," the Town of Ithaca's Amanda Champion cautioned. "It's going to go to the best applications."
Champion pointed to the comment of one speaker, namely this Enfield Councilperson, who'd earlier promoted those two towns' eligibility, given that Enfield had been shut out the first time around. Oh, to be sure, in some circles, the funding battle stands far from finished.
###
Enfield may Gain from Second Wind's Stumble
by Robert Lynch, March 10, 2023
It's early. And to make it work, all the moving parts would have to move just right. But a vote this week by a legislative oversight committee could free up Tompkins County Community Recovery Funds for some of the Enfield projects frozen out of downtown-administered moneys last December, including a mental health wing sought by the Enfield Community Council.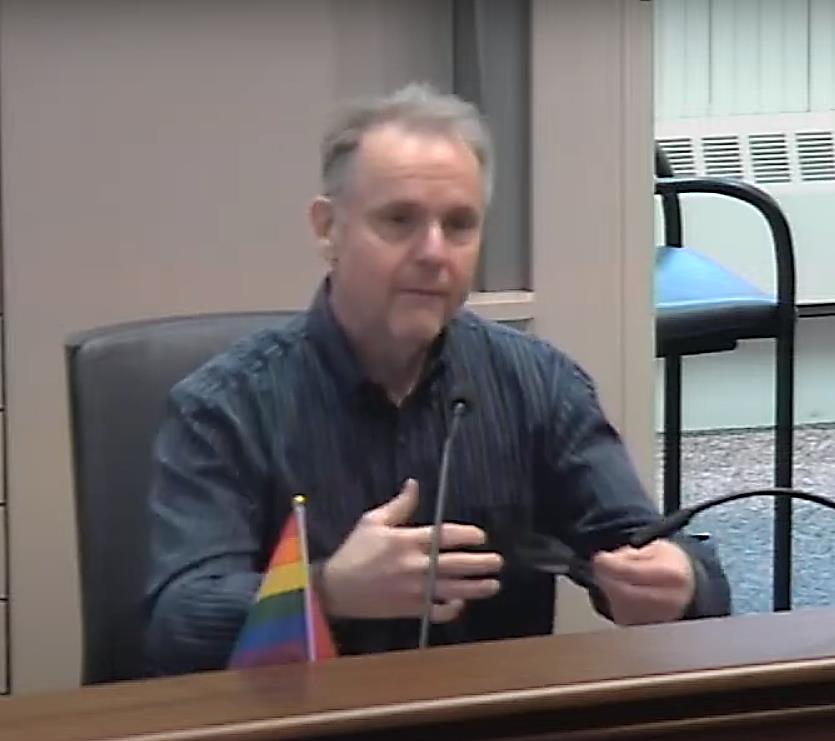 "I'll be fighting for Enfield," County legislator Randy Brown told the Enfield Town Board Wednesday night. Brown's remark came two days after the Tompkins County Legislature's Community Recovery Fund Advisory Committee rejected, two-votes-to-four, the application by Newfield-based Second Wind Cottages to substitute a dozen more tiny houses— so-called "cottages" for the homeless— to replace the 25 campsite-type shelters Second Wind had earlier proposed for Community Recovery funding.
A one-year moratorium on new "campgrounds" enacted in early-February by the Newfield Town Board, in response to local opposition to Second Wind's proposed additions, has effectively nixed the campsite idea. By the time the moratorium would eventually lapse, the Recovery Fund moneys would likely have dried up.
"Functionally, it's dead," County legislator Deborah Dawson predicted Monday just before the Advisory Committee voted down Second Wind's proposed swap of one building proposal for the other. Dawson opposed the Second Wind revision, as did Newfield's Brown and two others. Only Committee Chair Dan Klein and Ithaca legislator Veronica Pillar would have permitted the homeless advocacy group to apply its earlier-recommended $510,000 for the 12 new cottages instead.
After Monday's meeting, and again to Enfield's Board Wednesday night, Brown promised he'll ask the full County Legislature, at its next meeting March 21st, to remove Second Wind's pricey proposal completely from the list of eligible projects set to earn a slice of the county's $6.5 Million Recovery Fund.
And if Second Wind drops out, Enfield projects could then drop in.
"I will make my priority Enfield applications," legislator Brown promised the Enfield Town Board in his pre-meeting written narrative Wednesday.
The most likely candidate to snag leftover funding—since it barely missed the Advisory Committee's funding cut last December—is the Enfield Community Council, with its $206,000 request to replace a dilapidated mobile add-on at its recently-purchased Community Center with a stick-built, multi-purpose wing designed, in part, to provide offices in Enfield for first-ever mental house counseling.
Also mentioned by Brown as potential candidates are three projects advanced by the Town of Enfield itself.
In its applications filed with the County's consultant last October, yet never recommended for funding by the committee, the Town sought $26,591 to purchase communications radios for the Enfield Highway Department, and also $97,040 for a "Main Street Revitalization of Municipal Buildings" fix-up package, the latter application to include replacement of the Enfield Town Hall's roof.
The Town sought an additional $225,000 to build an unheated storage building for Highway Department equipment. But this "cold storage building" is now perhaps the longest of long shots.
Seizing the moment, the four attending members of the Enfield Town Board unanimously adopted a Resolution Wednesday supporting Brown's efforts to advance the ECC, the portable radios, and the roof replacement measures both in the Advisory Committee and then before the full County Legislature.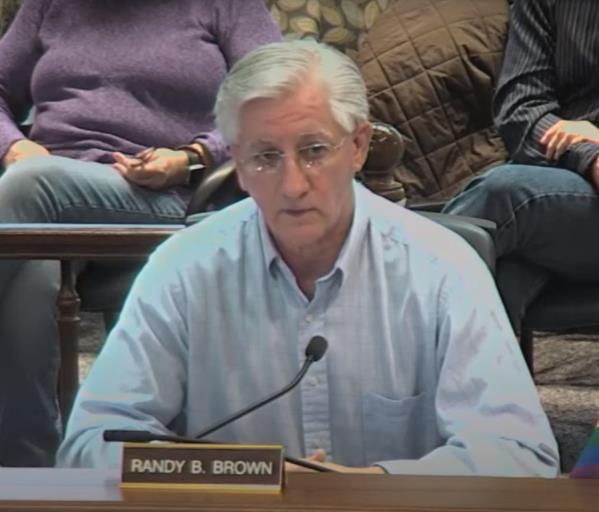 Earlier-proposed—and committee-rejected—Enfield projects not mentioned by Brown for revived consideration in light of Second Wind's rejection included the $1.2-1.6 Million Enfield Food Distribution application to build a new Food Pantry, and a lesser-priced request by the Enfield Volunteer Fire Company to be used, in part, to construct a bunk room.
Observers acknowledge that approval of legislator Brown's late-day wish-list is far from a done deal. First, the full Legislature later this month would need to drop Second Wind's $510,000 allocation from its tentatively-approved funding roster. Only then could Brown ask the Advisory Committee in early April to move the Enfield requests into contention. Committee endorsement would later require the full Legislature's endorsement. And scores of other non-profit agencies and governmental groups—shut-out, as Enfield was, in last fall's money-quest—stand equally eager to snatch the money that would be made available should Second Wind falter.
****
Newfield Councilperson Heather McCarty, perhaps her Town Board's most progressive Democrat, sounded a whole lot like Republican legislator Brown Monday when she co-opted the talking point that Brown had spoken on the County Legislature's floor in January. McCarty maintained that the views of her neighbors too often get overlooked by Ithaca-centric lawmakers who may have all the best intentions, but yet a tin ear for listening.
"There's a perception in the Town of Newfield," McCarty said, "that while the County Government and county residents have a lot of concern for many people who deserve help, that the rural residents of the county are considered second-class citizens, and that their opinion and needs do not matter."
McCarty added, "I'm here today to request that the committee and the County Legislature extend their consideration and compassion that they laudably have for certain segments of the population, to the Town of Newfield as a whole."
McCarty, like Town Supervisor Michael Allinger and Councilperson Joanne James—together a full three-fifths of the Newfield Town Board—who all spoke at Monday's meeting, stressed the lack of full-time supervision at the current 18-unit Second Wind Cottages site. They also cited problems of inadequate police and emergency medical presence and community resistance in their collective call for the Advisory Committee to turn down whatever Second Wind's expansion might be.
Supervisor Allinger told the meeting he's gotten "dozens of phone calls from the community speaking out unfavorably about the expansion."
"One caller, Allinger said, "noted that she had young daughters and had concerns for the fact that there was a Level Three sex offender in residence there."
Allinger also stated that Second Wind's neighbors complain that the cottages' residents strew garbage in neighbors' yards along Route 13 and troop along the highway to a nearby convenience store where they then buy beer and patronize a "head shop."
"We feel they're at their capacity," Allinger said of the homeless encampment, speaking at a meeting that Second Wind's owners and organizers failed to attend, but to whom the Town Supervisor hoped they'd still listen.
"They need to take a step back, evaluate where they are," Allinger said. "The mission is fine. I have no problem with reaching out to help the homeless."
Yet Newfield's top elected official also saw Second Wind's effort to date as an opportunity lost.
"I don't think that they are doing the job that they could be doing with the numbers that they have currently, and that is the feeling that I've heard over and over with every person I've talked to," Allinger said.
And yes, numbers did factor into the Advisory Committee's Monday decision. A spreadsheet shared by the Recovery Fund's consultant compared how many might benefit from Second Wind's 12 new tiny houses compared to the more transient-focused campground the applicant had first proposed.
The revised concept would house within an average year only enough homeless to fill the dozen new cottages. Campsite shelters, by comparison, could provide temporary residence for up to "100 unique individuals."
"The impact on folks that it would serve is much less," Ithaca legislator Travis Brooks observed. "That does create some problems for me in terms of supporting this," Brooks said. He cast his vote to reject Second Wind's re-do.
"It's an awful lot of money for twelve people," Deborah Dawson echoed. She calculated the drain on Recovery Fund money at about $50,000 a person.
"It doesn't seem like we'd be getting an awful lot of bang for our buck," Dawson said.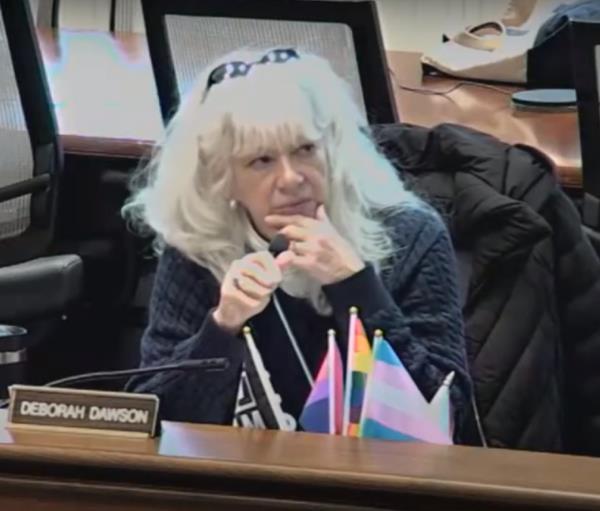 Despite the Advisory Committee's turndown this week, the originally-recommended $510,000 Community Recovery Fund handout to Second Wind Cottages technically still remains alive. It's just that the Newfield Campground Moratorium likely makes the project unbuildable. That's where legislator Brown's March 21st defunding initiative would kick in. But unless and until the full Legislature tosses the 25 camping shelters into the ashcan, the Town of Enfield and the ECC will just have to bide their time and wait their (possible) turns.
Still, the lesson learned for the moment is that hometown outrage and community advocacy makes a difference. And any attempt by Second Wind Cottages to win back Tompkins County Community Recovery Fund support would certainly become a steep, uphill climb.
"I don't think we as a county should be funding a project, encouraging a project, that the local community is so much against," Dawson said Monday.
She probably has her finger on the pulse. And Enfield would surely like to pick up any of the greenbacks that may litter along the Route 13 roadside should the Second Wind application meet its death later this month on the Tompkins County Legislature's floor.
###
Tompkins' Green New Divide
by Robert Lynch, March 8, 2023
When Tucker Carlson warns of Big Government barging in to confiscate your gas stove, maybe this is where it starts.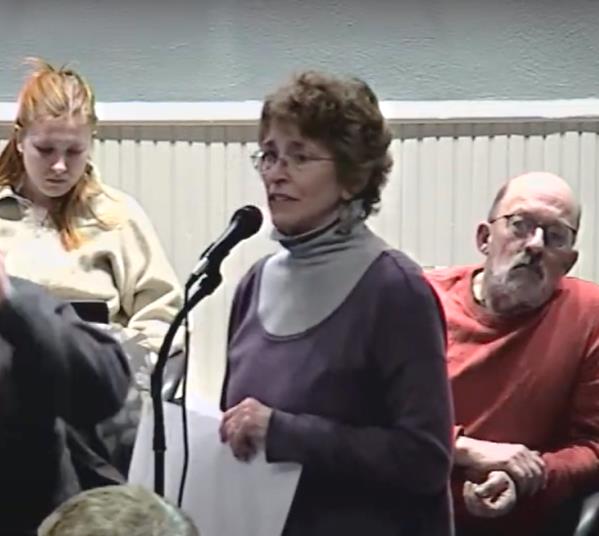 Tuesday night, on what was intended to be just another routine, rubber-stamp endorsement of a liberal green initiative in Albany, the Tompkins County Legislature split down party lines on whether state lawmakers should ban you from putting an oil furnace, a wood stove, or even a gas cooktop in any new home you build anywhere in New York as soon as next January.
"I would just like to remind the Legislature that this is a Resolution that doesn't talk about something that we're enacting here in Tompkins County," Legislature Chair Shawna Black cautioned as lawmakers—and earlier, the public—took turns to weigh in on the issue and then run to their ideological battle stations. "This is one of those resolutions that we send on to representatives…. It's important. But I don't know if we need to go so deep in these resolutions," Black maintained.
No matter. This was about principle; and passion… and politics. And moreover, did anyone in legislative chambers that night really believe a local recommendation would change any minds? Ithaca's Assemblymember, Democrat Anna Kelles, is among the "All-Electric Building Act's" key co-sponsors. Democrats stack the State Senate and Assembly. The building code's ban on new gas stoves will likely pass, like it or not.
The Tuesday debate drew former County legislator Martha Robertson out of retirement, the Dryden Democrat clearly espousing the global warming doomsday scenarios that so many on the Left embrace without challenge, and that so many of their counterparts on the Right challenge without apology.
"This is going to be hard. Nobody said it was going to be easy, nobody said it was going to be cheap," Robertson, known when in the Legislature for her run-on monologues, said in floor privileges remarkably kept within their allowed three minutes. But Robertson continued, "The fact is the alternative. It's not going to be life as we know it now. The alternative is going to be harder and more expensive and disastrous for all of us."
The retired legislator tried to envision what sort of climate her grandchildren might face when they reach her age by 2080. "That's a terrifying idea," Robertson warned. "What's the world going to look like? What's the world going to look like in ten years?"
Former Tompkins County Environmental Management Council Chair Brian Eden shared Robertson's concern. Eden called climate change an "existential issue," and welcomed the All-Electric Building Act as a means to an end.
"It actually is a climate emergency," Eden insisted. "But it's not recognized as such by most people."
And one of those in legislative chambers who refuses to accept the climate crisis as Eden views it is Lansing Republican Mike Sigler. He, Newfield-Enfield's Randy Brown, and Groton's Lee Shurtleff, all Republicans, voted against the Legislature's climate-conscious Resolution. They were the only ones who did.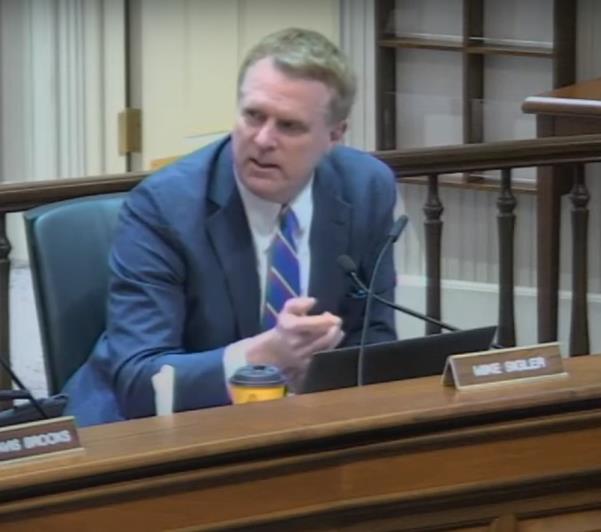 "The problem with this whole thing is," Sigler told legislators, "it talks about demand…. We'll tell people we're going to electrify houses, we're going to electrify cars. And frankly, none of that matters."
And, Sigler maintained, the argument doesn't matter because electrical supply is lacking to meet the expected increased demand electrification will require.
"Right now in this state, 71 per cent of your electricity comes from fossil fuels," Sigler said. "That means 29 per cent comes from renewables. But what they don't tell you is that more than half of that renewable is made up by Niagara Falls. And they're not making any more Niagara Falls."
Sigler's remark revived a pro-nuclear argument he's raised at prior meetings. Tuesday it ignited a sidebar debate that Shawna Black eventually attempted to reign in. Before she did, legislator Rich John conceded that as to nuclear, "We have to be open to have that conversation."
Dryden's Mike Lane put his opinion crisply. "No to nuclear," Lane said. That remark, with Sigler, touched a nerve.
"Then I would have to question if is this actually an existential crisis?" Sigler responded.
"We can take this into any single thing that was an existential crisis like World War II," Sigler continued, "when we were willing to sacrifice people on a beachhead to get into France. So if this is an existential crisis that's going to kill us all, and we are not willing to look at something that is tried and true and improved over the last 50 years with not a single U.S. death, and we're not willing to look at that and the new technology that's come over since the last half-century? Then yes, it is not an existential crisis."
Now it was time for the Legislature's liberals to get incensed. Ulysses Anne Koreman was one of two who quickly called to shut down the nuclear debate and bring matters to a vote. When she did, the climate Resolution passed, 11 votes to three.
"I'm against fracking completely, I think it's a bad idea," Newfield's Randy Brown remarked before casting his vote on Sigler's side. "But I also think there's a value for natural gas." And as for the resolution on the floor, Brown had this opinion: "I think it's too aggressive."
****
The "All-Electric Building Act," sponsored by Manhattan's Brian Kavanagh in the State Senate and Brooklyn's Emily Gallagher in the Assembly, is one of those Albany bills that's easy to ignore until it turns around and bites you. The measure would speed up implementation of green building initiatives already advanced by Governor Hochul in her State of the State Address.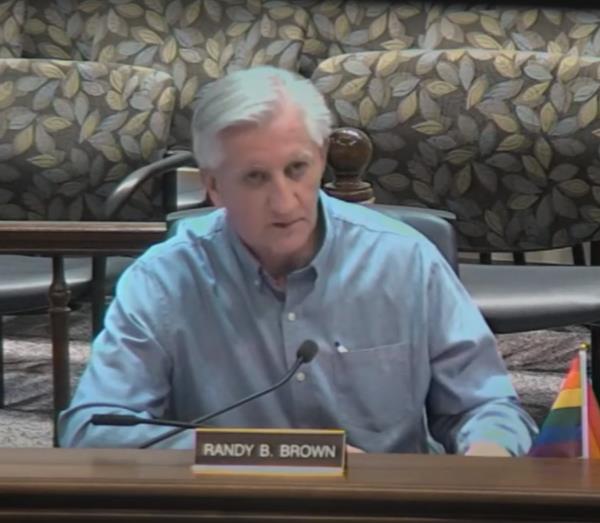 Put plainly, and giving no exception for single –family residences, the legislation would direct "the state fire prevention and building code council to prohibit the installation of systems that can be used for the combustion of fossil fuels in new construction." Governor Hochul's timetable for the mandate would require any newly-constructed building less than seven stories tall to be all-electric by 2026, with taller structures to be the same by 2029.
The Kavanaugh/Gallagher bills that the County Legislature endorsed Tuesday would move up those dates by two years each. Should they pass, no new home could have a fossil-fueled energy source after this December.
Lost, of course, in the debate is the fact that fossil fuels still generate most of our electricity, and that the initiatives Martha Robertson and Brian Eden so fervently support carry more of an aspirational feel to them, rather than arguments based on cold, hard logic.
Tuesday's adopted resolution also backed other pending green initiatives in Albany, including one that Lansing's Sigler termed a "cap and trade" payment system that Sigler argued would only mean higher power bills to consumers.
"This necessarily increases the cost of electricity on every single constituent I have," Sigler argued. "And frankly, they're tapped out."
To be truthful, no one's coming after your existing gas cook stove or oil furnace… at least not quite yet. But if the measure endorsed be Tompkins lawmakers Tuesday night becomes law, don't expect to put one of them into any new home you build next year. That's freedom of choice, New York style.
###
Hearing Set; Questions Remain
Enfield's "Breezy Meadows" to go to the People in April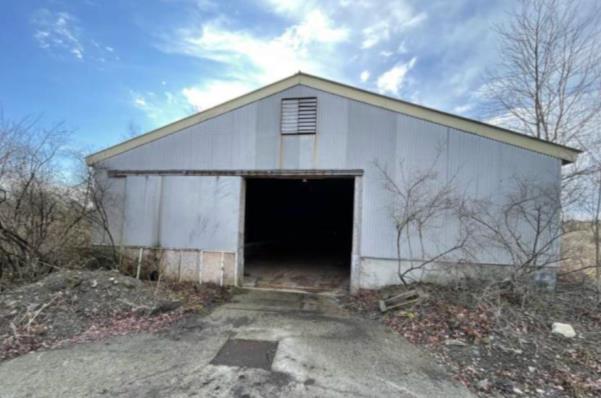 by Robert Lynch, March 4, 2023
In the minds of many, it may be the Enfield development that few really want, yet nobody knows exactly how to stop. And even if the town had a razor-sharp zoning law, any effort to halt it might not fare much better.
Wednesday (March 1st), the Enfield Town Planning Board, by unanimous vote, advanced the proposed "Breezy Meadows Farm" large-lot rural subdivision to an April 5th Public Hearing. By a similarly unanimous vote, planners designated their own Board to act as the lead agency in a state-mandated environmental review of the project, sandwiched between Podunk and Halseyville Roads.
As it appeared from this observer's vantage point in the room that night, Board members saw little alternative to doing what they did. Yet one could infer that if New York Land & Lakes Development had never come forth with its plan to carve up the former John William Kinney farm into building lots, planners would not have shed one tear. But Land & Lakes has played by the book. And to deny developers a hearing now would most likely prompt a lawsuit. That's the dilemma.
The Planning Board's scheduling of the April hearing Wednesday followed a laborious, more than two-hour review of Land & Lakes' preliminary "Breezy Meadows" subdivision plan. It included a property plat more refined than that first disclosed to planners—and to potential neighbors—three months earlier. Review also included the developer's 145-page Environmental Report.
"I don't have a problem with the plat as it is," Chair Dan Walker said near the close of the Planning Board's review. "All the lots meet the minimum requirements," Walker said, "and there's more than enough frontage."
Walker asked other Board members if they had any concerns about the subdivision's configuration. None said they did.
Instead, Wednesday's Board concerns trod a different path. Members questioned how the proposed 33-lot subdivision, taken in aggregate, would impact local roads in handling increased traffic; how new housing would affect the water table, and how anyone would enforce the deed restrictions that Land & Lakes intends to write into every sales contract it signs.
Not since perhaps the infamous Black Oak Wind Farm debate of a decade ago has a proposed Enfield development prompted more public concern than has Breezy Meadows. In early-December, residents of the town's northwest quadrant flocked to the Planning Board's monthly meeting after an anonymous someone stuffed Breezy Meadows' initial site sketches into mail boxes. Some voiced critical comments to the Planning Board December 7th. However, since that year-end session, public outcry has quieted. Only three prospective neighbors attended last Wednesday's meeting. They offered brief questions, but gave no public statements.
The Planning Board's March agenda provided no privileges of the floor. By contrast, the April Public Hearing will be publicly advertised and noticed widely. Expect a robust public turnout then.
Standing prominently—albeit sadly—within the 337-acre Breezy Meadows tract are 13 long, low-slung poultry barns, metal structures long-abandoned, deteriorating, and a few falling in. The Environmental Report's narrative states that the barns were built by the former Babcock Poultry farm in 1972, then leased to a swine-raising operation 12 years later. Abandoned since 1994, the barns stand either empty or filled with junk. The land around them has grown to brush.
"They're pretty substantial buildings. I don't see the point in tearing them down," Land & Lakes Project Manager Alan Lord told the Planning Board Wednesday. Lord said the future opportunities for the buildings have led his firm to designate the development's four lots facing Podunk Road for possible commercial use. Each lot would encompass three of the large barns, some of them 500 feet long.
"So if anyone wanted to develop this into commercial, they'd need site plan approval," Board Chair Walker cautioned. A future agricultural use, however, might be exempt.
Tucker Road: Planning Board review of the Breezy Meadows subdivision began with discussion of what could become the greatest concern for Enfield taxpayers town-wide. The Board addressed how the developer's plans to add more than 20 new building lots along Tucker Road would impact the lightly-traveled, poorly constructed dirt and gravel road that bisects the project site.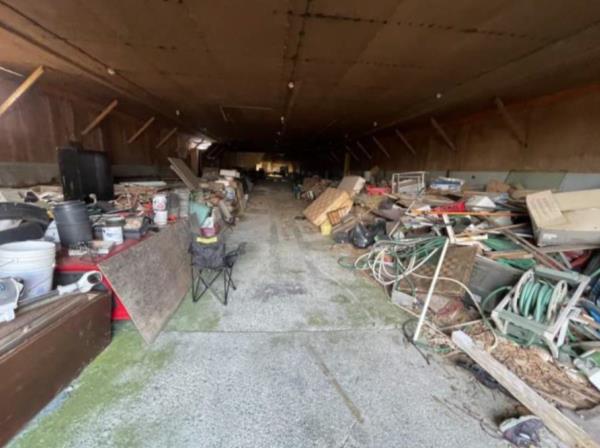 "The road is not very strong. It's a pretty soft road," Walker remarked. He indicated he'd discussed Tucker Road's status with Town Highway Superintendent Barry "Buddy" Rollins.
"It's a public road; it's a legal road," Walker conceded. "But the Highway Department says that with lots more traffic, it will need additional maintenance," the Board Chair continued. "We have provisions in the Subdivision Regulations to demand improvements on the road."
But do they? Nuance could become the basis for legal argument here.
When a developer plans to sell building lots fronting a newly-built road, Enfield rules require the developer pay to build the road and then deed it to the Town. But when lots front on a road that already exists, any municipality's demands for an upgrade stand on shakier soil, and in more ways than one.
"I look at it as a Town Road," Land & Lakes' Alan Lord responded. "We do not have a budget" for that kind of improvement, Lord added.
Lord did not categorically rule out contributing to Tucker Road's improvement, but neither did he commit to it. A similar upgrade of Aiken Road—used Wednesday as a benchmark comparison—cost the Town of Enfield $160,000 when undertaken in 2020, according to budget documents.
"We're not going to instantly build houses," Lord advised the Planning Board, the project manager signaling that Breezy Meadows' traffic growth would be gradual, not sudden. Lord said his firm's experience is that within the first ten years of a development, only one-quarter of the parcels get built out.
Only three homes stand alongside Tucker Road right now. Walker estimated that Tucker presently gets "4-10 vehicle trips a day in and out." The Board Chair said he'd contact Rollins to obtain updated cost estimates for recommended improvements.
"I don't think we need an adversarial process," Board member Mike Carpenter remarked, suggesting negotiation with the developer should come before confrontation.
"We'll talk offline about it," Walker told Alan Lord, putting Tucker Road's fate to bed for the evening.
Deed Restrictions: "This seems like a really bad way to do things," Mike Carpenter observed as the Planning Board addressed another troublesome aspect of the Breezy Meadows plan: deed restrictions and whether there'd be any easy way to enforce them.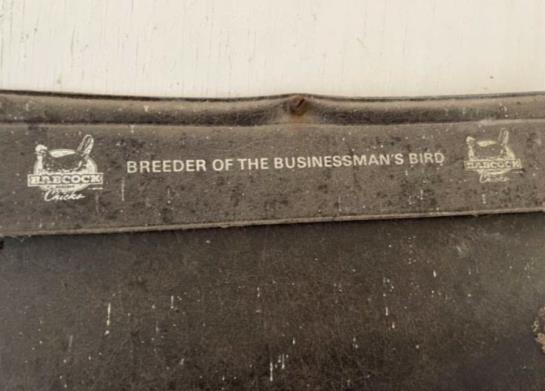 Project developers propose to condition sale of every lot they sell on about a dozen and a half restrictions that would, among other things, prevent the placement of single-wide manufactured homes on a lot, prohibit a purchaser from further subdividing a lot, and also—rather subjectively—require a purchaser's outdoor lighting to be kept to a minimum and directed mainly downward. At a prior meeting, Land & Lakes had admitted that many of the proposed Enfield rules were lifted as boiler-plate from restrictions imposed at the company's subdivision in more heavily-regulated Dryden.
"Who enforces them?" Carpenter asked of Alan Lord and his partner Bob Esperance.
"One of the other property owners could stop (a breach of the covenant)," Lord answered.
"It seems so uninformed as a plan," Carpenter responded.
"If there's a better way, I'm all ears," Lord rebutted.
Much as they'd like to think they could, planners admitted the Town of Enfield holds no enforcement power. Only other subdivision purchasers—or Land & Lakes itself—would hold legal standing to enforce what amounts to a private contract, not a government regulation.
"Can the Town pass a law to enforce these covenants?" Board member Henry Hansteen asked.
"Not to just these lots," Carpenter answered Hansteen.
"You'd be zoning just one corner of the town," Lord explained.
The project manager couldn't recall any of his company's purchasers ever having to take a neighbor to court in the past 20 years for a covenant violation. Enforcement comes more likely, he said, through one-on-one discussions as well as from how a violation could cloud a title or pose problems in securing a mortgage.
Of the restrictions proposed, Lord said, "We're just trying to remind people to be good neighbors."
Greg Hutnik, the Planning Board's newest member, raised another problem. New York State regards single-wide mobile homes as residences, Hutnik claimed. As a result, he said, it's hard to screen them out.
"I'd want to keep the mobile home restrictions in these," Managing Partner Lesperence, responded.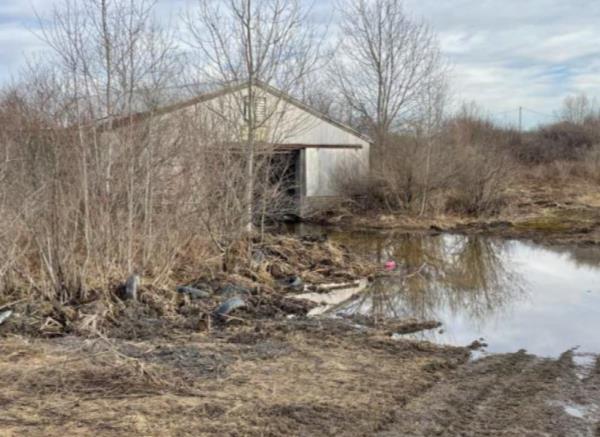 "It's not legally enforceable by the Town," Hansteen reminded the developer.
One resident asked briefly about whether 33 new homes would reduce groundwater supplies to neighboring properties.
Lord did not see a problem. He said he'd checked data the state has required well drillers to supply since the start of the millennium. "There are quite a few wells in the inventory," Lord claimed. Many, he said, are pumping 8-10 gallons per minute. That, Lord said, is "pretty good."
****
As for the future of Breezy Meadows, the early-April Public Hearing will tell us more; whether neighbors in the area will accept the presumed inevitable slicing and dicing of a once wide-open chicken and hog farm, or whether they'll choose to stand and fight. But even if Enfield were to change course and abandon its long-held community resistance to zoning, a ready remedy may not remain easily at hand. Breezy Meadows' proposed lots are generally three-30 acres in size. It's hard to block a housing subdivision with that much open space and with building lots that large.
New York Land & Lakes reportedly paid $1.6 Million for the J.W. Kinney farm. And when big money meets a limited supply of land, turning open fields into building lots becomes a hard thing to stop.
###
March News Briefs:
The LaSalle Postscript: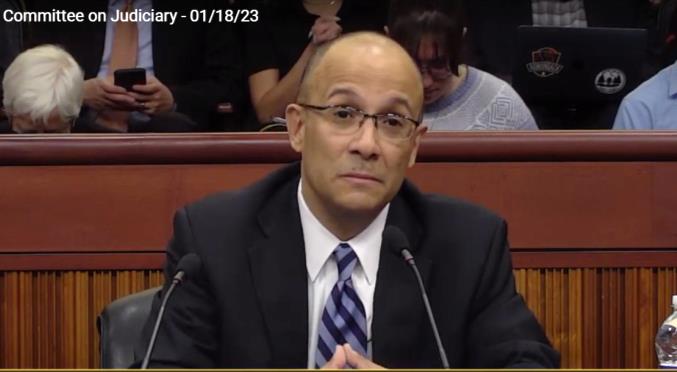 (Mar. 27): Readers of this site know how I'd supported Judge Hector LaSalle, Governor Hochul's initial nominee, to preside over the New York Court of Appeals. You also know how I detested the State Senate's smearing of Judge LaSalle's record and the brute-force politics members used to bury his nomination.
I applaud the editor of City & State for digging into the background of how a good judge's nomination was lost and his reputation destroyed in the process.
Cynical about Albany politics? You have good reason. Please read:
https://www.cityandstateny.com/politics/2023/03/inside-story-fight-against-hector-lasalle/384162/
###
ECC Poll: Mental Care Needed:
(Mar. 23): Results of an "Enfield 2022 Needs Assessment," released Thursday at the Enfield Community Council's monthly meeting, find that "Lack of Mental Health Resources" stands as among the three greatest challenges facing Middle and High School students in the town.
The demand for those resources ranked equally with those of limited youth recreation opportunities and limited activities for youth development. Each earned a 53 per cent priority ranking, where every survey respondent could list three top concerns.
As it happens, a first-ever Enfield mental health wing for its community center was exactly what the ECC had proposed Tompkins County support through its Community Recovery Fund. But the $206,000 agency request failed to make the funding cut. Though the survey's sample size was small, its results affirm that ECC's priorities are rightly placed.
As for the needs of younger children, in Elementary school and younger, the Needs Assessment found top community challenges to be affordable childcare (63%), access to sports and recreation (53%) and access to theater, music, art and recreation (42%).
Parents, grandparents, elected officials, and school staff took part in the survey.
###
An Olive Branch… and Maybe Compromise?
(Mar. 23): Second Wind Cottages' Executive Director David Shapiro zoomed in for public comment at an otherwise routine work session of the Newfield Town Board Thursday. When he did, Shapiro sought peace with the Board, speaking two nights after he'd surprisingly withdrawn Second Wind's proposed—and controversial—expansion of its homeless encampment in Newfield, only to have the Tompkins County Legislature later pave the way for expansion nevertheless.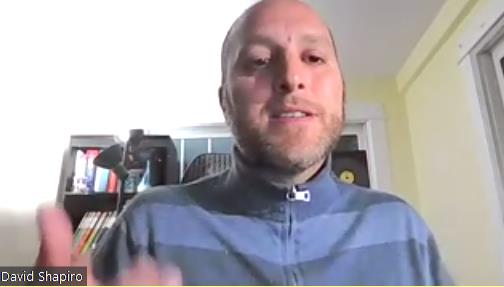 "How can we be a better part of the community?" Shapiro asked. "It's a beautiful site," he spoke of the 18-unit tiny house cluster already built. "I wouldn't want to do anything to taint that for you guys."
After Tuesday's County affirmation of the revised Second Wind proposal, Shapiro said he'd return to his governing Board should it want to reconsider its withdrawal. "I don't know how they're going to feel," Shapiro told Newfield Thursday. Yet he added, "We can do this together."
After he'd retreated behind his zoom tile, Shapiro left a cryptic message in the chat box. It suggested maybe the 12 additional homes could be built not this year, but next. "Or 6 in 2024 and a slower build," the message ended.
Newfield Town Board members had no direct questions for Shapiro. But they briefly discussed the issue, non-confrontationally, among themselves. Councilperson Heather McCarty suggested a possible Town-sponsored meeting where encampment organizers could field neighbors' questions.
"So it's now in Second Wind's Court," Councilperson Christine Laughlin surmised as to the next move.
###
New York Super-Sales Tax?
(Mar. 16): As they say, "Bend over…"
Buried within the State Assembly's 134-page Budget Bill is another new tax that those in Albany would rather you not know about until it hits you.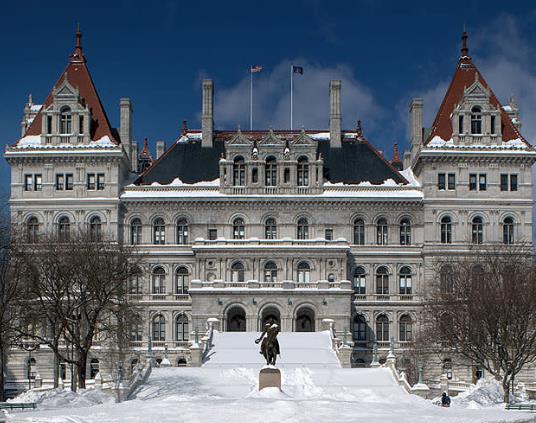 The Assembly bill would amend the tax law and related statutes to impose a 25-cent fee on every delivery transaction made within the state. This new "not-a-tax" would kick in September first.
And no, the measure would not be Albany's way of squeezing blood out of FedEx and UPS. The bill's language dictates that the fee "shall be passed on to the purchaser and separately stated on any receipt."
The bill's sponsors say their stated purpose is to aid mass transit. Some money would go to the downstate MTA. Maybe some would also find its way to TCAT. Yet the bill doesn't tell us how much or assure us that the money we pay would find its way back home.
(Remember how that pandemic-spawned sales tax charge-back for a "Distressed Hospital Fund" wound up in Andrew Cuomo's General Fund coffers?)
And there'd be business burdens too. Anyone who collected the fee would need to register and file monthly returns. And mind you, New York already imposes sales tax on deliveries when they're bundled into the product's bill.
Food, medicine, diapers, and baby formula would be exempted. And so, too, would be the U.S. Mail. (Nice of them to think of that.) / RL
###
Matos-Brock Face-Off Set:
(Mar. 15): "This organization is unapologetically serving People of Color," Southside Community Center Deputy Director Kayla Matos told a Tompkins County Budget Committee meeting last October, her emphatic—perhaps edgy—comment striking a line in the multicultural sand in defense of her agency and of African-American exceptionalism. Now Matos is running for Common Council.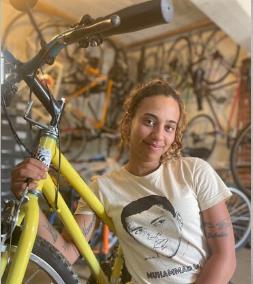 Setting the stage for what could be this year's most watched Ithaca race, the progressive Matos will challenge incumbent City Alderperson Cynthia Brock for the Democratic nomination in the realigned, West End-focused First Ward. The Left-leaning Working Families Party has already endorsed Matos.
Brock, seen by many as a political centrist, is best known of late for having taken on former Mayor Svante Myrick and others in City Hall by lodging an ethics complaint, now before the Tompkins County Ethics Advisory Board.
This could be one of those bellwether contests that tell us whether already-liberal Ithaca slides just a little bit farther into the progressive column. Watch this race. / RL
###
Creek "Turn Down Day":
(Mar. 14): Monday, Mar. 13 brought a double-dose of bad funding news for Enfield.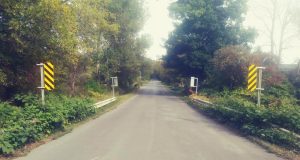 In a pair of form letters, the New York State Division of Homeland Security and Emergency Services rejected not one, but two grant applications by Enfield, the larger of which would have replaced an aging culvert on Bostwick Road over Enfield Creek and rerouted the stream to stabilize the streambank that parallels the road.
Similarly rejected was an application that would have replaced culverts under Fish and Enfield Center Roads.
Enfield Supervisor Stephanie Redmond has for nearly a year promoted the Bostwick stream relocation, telling the Town Board in September that the work could cost close to $1 Million, and that she'd plan to use federal ARPA money for the nearly $100,000 local match.
But Tuesday, Angel Hinickle, Conservation Specialist with Tompkins County's Soil and Water Conservation District, advised Redmond that federal ARPA funds could not have been used as the match because the grant would have come from federal sources.
Still, New York never let Enfield's application get to Washington. A state official signed the rejections, in both instances saying that neither application met "specific FEMA Benefit-Coast (sic) Analysis Criteria" [nor, I guess, spell-check].
Redmond emailed Town Board members her disappointment and Tuesday acknowledged she did know ARPA funds were off-limits. Expect the Town Board to discuss the rejections in April. / RL
###
Dog Enumeration Resumes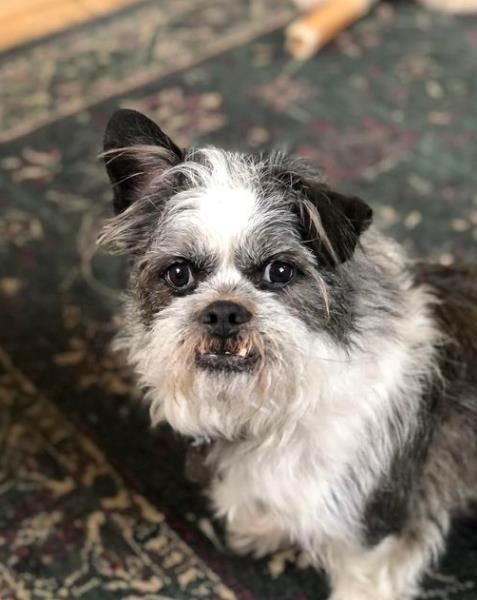 (Mar. 11): After a wintertime break, Enfield Dog Enumerator Pat Baker has resumed her enumeration of all dogs within the Town of Enfield. Baker began her canine count in October. And while Town Clerk Mary Cornell has reported that the enumerator found many owners not at home during her first round, she intends to make follow-up visits to ensure that all resident canines in the Town are properly licensed.
Clerk Cornell stresses it's much more than a search for revenue. Her concern centers more around public safety, since licensing requires documentation of up-to-date rabies vaccinations. Without a license, authorities have little way to know vaccination status in the event of a dog bite.
Clerk Cornell has stated that "In the event a dog is found to be unlicensed, the owner will be required to license that dog within 20 days of receipt of notice by the enumerator. Dogs found to be unlicensed during the enumeration period shall be subject to a $10.00 enumeration fee in addition to the regular license fees."
You can avoid the penalty by bringing the dog's rabies certificate and proof of spay/neuter to the Town Clerk's office and purchase the license before the enumerator arrives.
###
ECC Funding Decision Postponed:
(Mar. 11): "The future is bright," Enfield Community Council's Debbie Teeter informed the Enfield Town Board Wednesday, as Teeter asked the Town to allocate $30,000 in American Rescue Plan (ARPA) funds to help ECC close projected budget gaps for this year and next.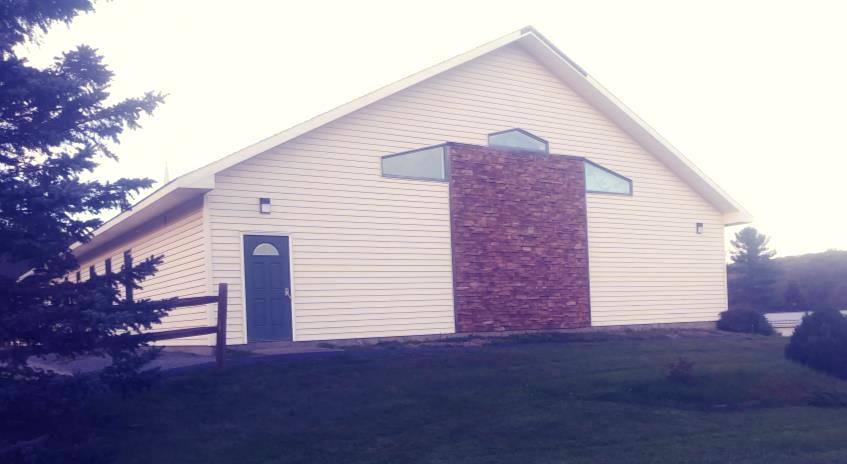 The Town Board postponed action for at least one month on the grant request, members requesting financial specifics and questioning whether ECC's justification fits into ARPA's tight rules.
"I'm not sure a projected budget shortfall would meet our regulations," Enfield Councilperson Jude Lemke cautioned. Teeter indicated she'd sharpen her calculations and her funding rationale within the next month.
Teeter, a member of the ECC's Board of Directors, told the Town Board volunteerism is up at her organization, but that COVID-19 lockdowns and past shelter-in-place tendencies had reduced event participations and building rentals.
So far, the ECC has tapped savings to close its gaps. But without the $30,000 ARPA bailout, Teeter warned, "We could cover with reserves, but it would likely deplete them."
###
My Furnace, My Choice:
(Mar. 11): As I've written, it's easy to ignore these things until they turn around and bite you.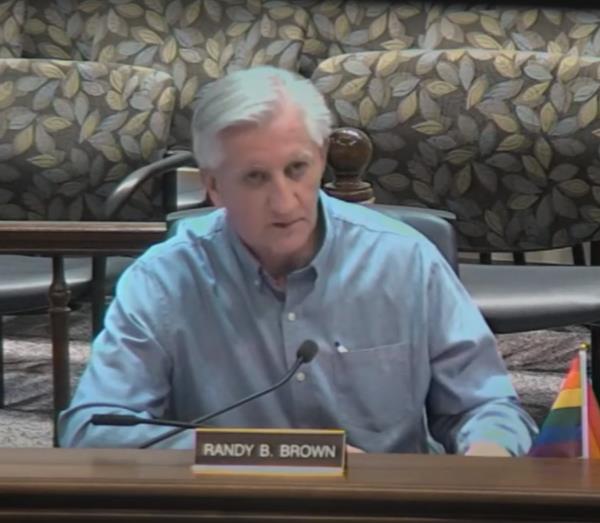 Governor Hochul in January proposed, in her words, "to end the sale of any new fossil fuel-powered heating equipment by 2030." And by 2026, any new home in the state could not be built if it had an oil furnace, or wood stove (or presumably, a gas cooktop) within it. Wednesday night, our Enfield Town Board was warned that by next decade you may not even be able to buy furnace parts.
Tuesday, March 7th, the Tompkins County Legislature went one better. By a party-line vote, it backed a pair of Albany legislators' bill that would move that latter date up. The "All-Electric Building Act" would make it illegal to build anything less than seven stories tall containing "equipment for the combustion of fossil fuels" as soon as next January. Eleven downtown Democratic legislators actually signed onto this bill. Republicans like Randy Brown opposed it. Brown called the initiative "too aggressive."
I've written a story about their action and posted it on this website. Please read it.
And for Democrats, some advice: These are the kinds of mandates that can cost you elections. Lee Zeldin didn't lose last year by that much. / RL
###
Something Big; Maybe Soon:
(Mar. 11): The Enfield Town Board could be on the verge of making its most important decision of the year. It could soon—public consenting—loosen the ties between Town Government and the Enfield Volunteer Fire Company.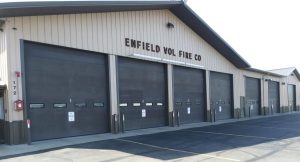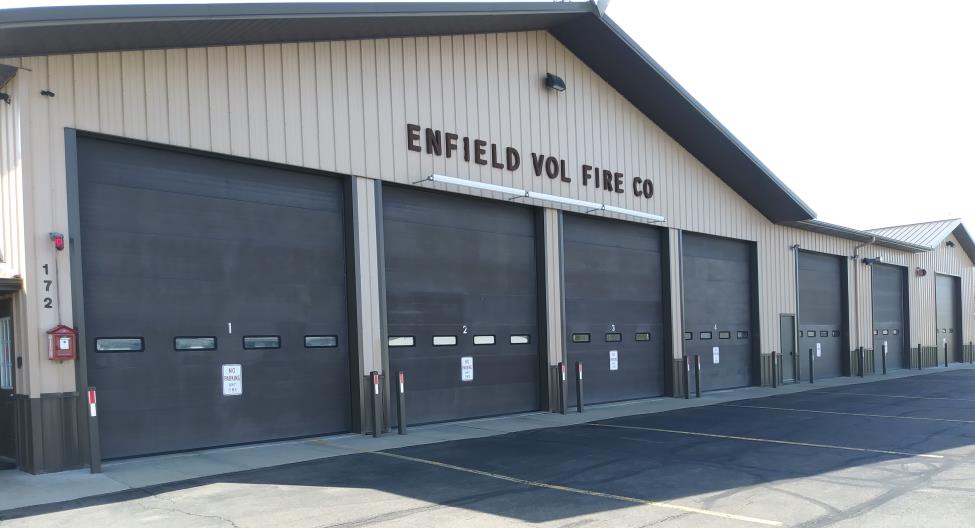 Sixteen years ago, the Town Board briefly considered forming a "Fire District" to replace the "Fire Protection District" under which the EVFC then (and now) provides Enfield fire protection services through contract. The 2007 Minutes report that an Informational Public Hearing was held, a Town Board executive session followed, but nothing more was done.
Fast forward to today: At the February Quarterly Meeting between Town and EVFC officials, talk of forming a Fire District resurfaced. And following up, the Town Board March 8th authorized the Supervisor "to engage the services of legal counsel to research the steps needed" to create that Fire District. The next day, Board members learned that an attorney with a Syracuse law firm holding expertise in the area will brief the Board April 12.
Under a "Fire District" arrangement, a Board of five (eventually) elected Fire Commissioners would oversee fire protection. It would contract with the EVFC, set the budget, and impose taxes. The Town Board would hold little, if any, role.
Would the change benefit Enfield? We don't yet know. And the change would require a Public Hearing. As the Board's latest action made clear, "Adoption of this Resolution in no way commits this Town Board to (such a) transition."
Expect more on this topic to be written here soon. / RL
###
No Quick, Easy Fix:
(Mar. 4): As the saying goes, "It may take an act of Congress." Here, literally.
Tompkins County Administrator Lisa Holmes, back from a statewide conference of county leaders, told a Tompkins County Legislature committee Thursday that New York lawmakers may be powerless to act on an Albany administrative money grab that could cost this county $610,000 in Medicaid revenue this year and an additional $1.5 Million in 2024.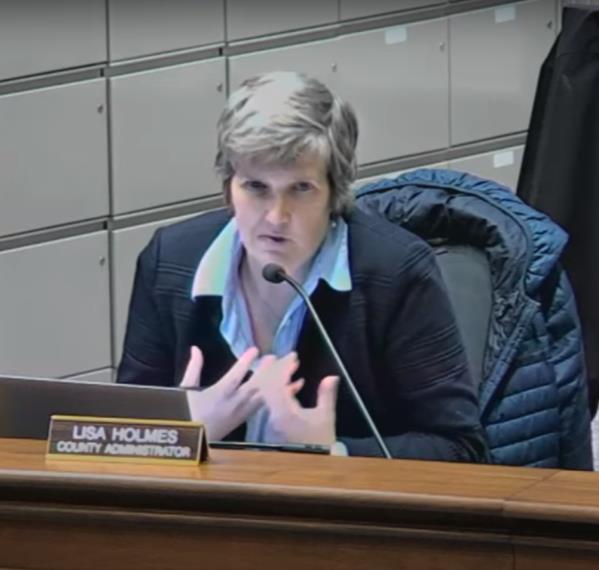 "The piece of that that is a little confounding," Holmes told the Government Operations Committee, "is that the state intercepts of those federal funds is formula-based. It's not technically in the Governor's Budget, so that the State Legislature cannot act to take it out."
As the County Legislature learned in February, while Washington appropriated extra Medicaid reimbursement to the states in response to the pandemic, New York administrators snatched for themselves the portion that, many argue, was supposed to filter down to the counties. (See story posted on this website.)
"So advocacy efforts have to be focused on the Governor's Office and on federal legislators," Holmes advised the committee.
Committee member Mike Lane responded that he'd read that area Congressman Marc Molinaro and two upstate colleagues have introduced legislation to clarify Washington's intent and to seek override of Albany bureaucrats' money grab. "So there is something going on at the federal level," Lane reported.
###
Joe's Death Sentence:
(Mar. 1): Tellingly, during the entire 25 minute discussion, the name "Joe's" was never mentioned. No one seems to care anymore, not within Ithaca City government anyway.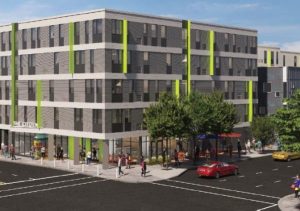 Tuesday night, giving absolutely no deference to tradition nor a passing thought that they might be killing off a West End icon, Ithaca's Planning and Development Board unanimously granted Preliminary and Final Site Plan Approval to "The Citizen," Visum Development's nondescript, gray-paneled, five story apartment house planned for West Buffalo and North Meadow Streets, right where the legendary former Joe's Italian Restaurant will soon be demolished.
"It's a great project and a great spot," Board Chair Robert Lewis remarked as the developer's staff completed their sales pitch for this, just another high-rise box where residents will pay monthly rent, but never build equity.
As you might suspect, no one bothered to give public comment to the Planning Board Tuesday on this project or any of several others up for review. About the only negative remark came from one Planning Board member who said, about "The Citizen's" upper stories, "It looks monolithic to me. It feels fairly generic and flat. It doesn't have life." He voted for it nonetheless.
So a slice of local history will soon bite the dust. I'm told some among Ithaca's new generation actually like these High Rises. It reminds them of the Manhattan they grew up in. Good bye Joe's. Hello to a Gray Elephant apartment house. I guess Ithaca calls that progress. / RL
###