Exclusive: First-round search for Tompkins Administrator comes up dry
Molino replacement pushed into '22
by Robert Lynch; December 2, 2021
Sometimes offering big bucks for a new hire doesn't do the trick.
Tompkins County tried that this year in its search for former County Administrator Jason Molino's replacement. But the enticement's failed to secure an acceptable candidate. Molino's interim successor, Deputy County Administrator Lisa Holmes, broke the news to the Tompkins County Council of Governments (TCCOG), Thursday afternoon (Dec. 2nd).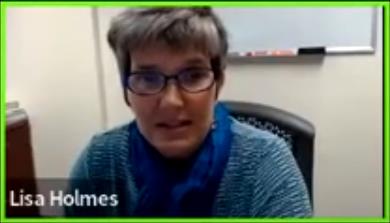 "The Legislature together with our H.R. (Human Resources) Department conducted a search, a nationwide search, which did not result in a candidate to bring forward," Holmes said in reply to Ithaca Town Supervisor Rod Howe's inquiry as to the executive search's status. "So the search effort was then paused for the remainder of 2021." Holmes told Howe. "When a new Legislature is in place in 2022, they will resume the process and try again."
By his reaction, Howe likely already knew what Holmes had told him. But many others at the meeting (including this writer, Enfield's TCCOG representative) were blindsided. Holmes' revelation served as the first public disclosure of the search's dead-end; an executive recruitment that's taken place behind closed doors and purportedly been aided by a high-priced national head-hunter.
To date, and as of this writing, the County's Communications Department had not yet posted word of the recruitment's failure on the County's website.
Former three-year County Administrator Jason Molino resigned in May, departing to take a municipal administrative job in Livingston County. He cited family reasons for what some viewed as a lateral professional move. Molino was well-liked by County legislators, top-level staff, and municipal officials. But upon his departure, a committee of the Legislature pumped up the pay of Molino's potential successor as members concluded they'd need to offer more money to get someone as good as the guy who'd left.
In mid-July, the Legislature's Budget, Capital and Personnel Committee set a potential salary for the new hire at $160,000, an 18.5 per cent increase over what Molino had been making. It's also a salary higher than that of any other County Administrator or elected County Executive in upstate New York. (See story posted on this website, July 19th; archived.)
As reported in July, the target salary stood in line with that of the elected County Executive in Westchester County; a county with nine times as many people as Tompkins.
Interim Administrator Holmes did not share with TCCOG the circumstances behind the County's inability to attract a qualified first-round candidate, despite the heightened pay assigned to the post. Holmes did tell the group she will "remain in the interim role in the meantime" until second-round recruitment efforts conclude.
Well-placed observers of County Government have no problem with Holmes' continuation, one former official terming her leadership skills "solid," especially in budgeting.
But other seasoned hands also observe the recruitment delay could frustrate one or more retiring legislators—five of 14 will leave at year's end—as they now will not have a hand in the final selection.
"We're looking for another transformative and committed leader to take the helm at Tompkins County," Legislature Chair Leslyn McBean-Clairborne, one of those five retiring lawmakers, had proclaimed in a September 9th news release that launched the Administrator search. "We tackle big problems here," she said.
That same September announcement also talked of the ideal replacement: "The County Legislature is seeking candidates who are consensus-builders and able to establish rapport, initiate and maintain an open dialogue with various stakeholder groups including legislators, department heads and community partners, alike."
Apparently, first-round efforts failed to find the perfect fit. Yet, as the saying goes, "The search goes on."
###
Also reported:
Locals face longer waits for COVID booster shots
by Robert Lynch, December 2, 2021
Well, here we go again.
With local COVID-19 infections climbing to their highest levels in more than 10 weeks and with the Omicron variant creeping into this country with a case in California, Tompkins County Public Health Director Frank Kruppa acknowledged Thursday morning (Dec. 2nd) that local pharmacies are running short on available appointments for COVID-19 booster shots. And for now, Kruppa conceded, the Health Department itself can do very little to help.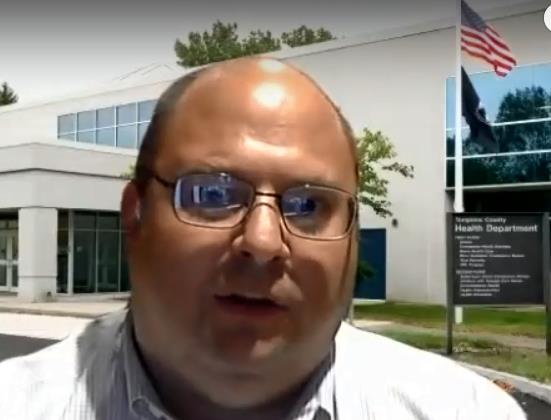 "The problem is particularly localized," Kruppa told a conference call of local municipal leaders Thursday. It's localized, he said, "because our demand is higher."
A Thursday check of local pharmacy websites confirmed Kruppa's claim. Kinney Drugs, last winter among the leaders in the vaccination rollout, had no appointments available for December at its locations in Ithaca or Trumansburg. A couple of appointment dates appeared available for late in the month at Kinney's Dryden pharmacy.
The Wegmans pharmacy website indicated no appointments within 25 miles of Ithaca were available seven days out from either this week or next. Walgreen's pharmacy gave its nearest available date and location as December 16th—two weeks out—but only at its location in Newark Valley, Tioga County.
In recent weeks, the County Health Department and Cayuga Medical Center have restricted their efficiently-run Lansing mall vaccination site to only children, administering thousands of first-time doses to newly-eligible patients between five years of age and 11. With first doses now mostly completed, the center's current priority stands at getting needed second shots into those little arms. But by wisely focusing on kids, the center has left adults—many of them now newly-eligible for boosters themselves—to surf the web for pharmacies stocking their chosen vaccine and offering timely appointments.
Kruppa acknowledged in Thursday's call that his department was caught somewhat off guard by the suddenly-lengthening local waiting lists. And he cautioned that government intervention to remedy the problem could be a ways off.
"We're considering alternative actions," the director assured local mayors and Town Board members Thursday. "I just don't have plans in place."
The day before Thanksgiving, a County Health Department spokesperson acknowledged to this writer that the mall location's youth-based focus remains the priority. As for adult booster availabilities, Samantha Hillson said at the time, "We will continue to assess the need and demand, and communicate to the public if there are additional clinics planned (at the mall site or pop-up)."
In part, Tompkins' local booster vaccine shortages result from too many of us doing the right thing. Director Kruppa indicated Thursday that pharmacy booster shot waiting lists are longer here because local residents appear more conscientious about getting boosters than do those in surrounding counties. As a result, he said, patients may find shorter waits at pharmacies outside Tompkins than within it.
Unlike last winter and spring, COVID-19 booster vaccine can be found for those willing to travel. The nearest New York-run vaccination site is at the State Fairgrounds in Syracuse. The Syracuse site's registration website, navigated Thursday, indicated several hundred available openings for boosters, appointments beginning in about a week.
Meanwhile, local COVID-19 cases continue to climb, reaching just three cases short of 250 on December 2nd. That number stood a full 37 cases higher than the day before and the highest local number of infections since September 19th. The Health Department reported six local hospitalizations Thursday. So far, 39 persons locally have died from COVID-19. The latest death occurred November 22nd.
Elsewhere during Thursday's conference call, the Ulysses Town Supervisor asked the Health Director whether a county-wide mask mandate might be under consideration. Kruppa responded he has no plans to do that, even though Erie County, which includes Buffalo, unilaterally imposed masking mandates at indoor locations just before Thanksgiving, doing so even absent a State directive.
"At the County level we're not considering that at this point," Kruppa told Ulysses' Nancy Zahler. "We don't have the resources to enforce it."
Moreover, said the director, the masking order could backfire and "create more animosity about the restrictions."
###
Previously Posted:
From Dust to Houses
County slices, prices formerly-favored downtown office site
by Robert Lynch, December 1, 2021
Look at it this way. Suppose you buy a new car, but you don't trade in the old one. You've got two choices. Either keep the old clunker as a winter rat, or park it out front with a For Sale sign on it.
That, in essence, is the underlying dilemma facing Tompkins County lawmakers, the ones who bought a pricey plot of Tioga Street real estate two years ago as the site for a new County Office Building. But then, just this fall, those same legislators purchased a new building location, one they liked so much better, lying next to the Courthouse.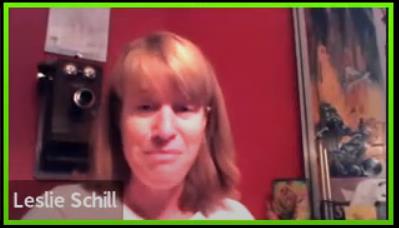 Tuesday (Nov. 30th), a key committee of the County Legislature took its first step toward charting the old land's future. It's a move bound to please the neighbors. Without dissent, the Downtown Facilities Committee recommended the County sell off more than one-quarter of the Tioga Street tract—the western side that fronts Sears Street—to allow Ithaca Neighborhood Housing Services (INHS) to build new affordable housing, constructing either four, stand-alone residences, or perhaps a pair of two-family duplexes.
Sears residents have long sought housing to grace the east side of their narrow street, left barren years ago when a former owner razed the houses to make way for a parking lot. For the neighbors, the INHS plan is a dream come true.
But what about Tompkins County's interests? Is the committee's recommendation—likely to be ratified by the full Legislature within days or weeks—wise or foolhardy? Does the sale begin offloading an unneeded burden while meeting a community need? Or does it foreclose future opportunity? Different legislators think differently.
"Housing has been long planned-for in this community," said Ithaca legislator Leslie Schill. "It is the most acute need countywide," she said. "I don't know how we could place any other priorities above that."
Most expect that if Tompkins County retains the remaining parcel—and likely demolishes the former dental office that rests upon much of it—the land would become an employee parking lot. Alternately, the County could put the Tioga Street tract up for sale.
"Definitely not parking," emphasized Schill, a planner by profession. Parking, she said, is "a very, very low land use; the lowest of land use." Referring to the impending sale, she added, "We have a real opportunity here to use the land in a live-walk environment with affordable housing. Let's not miss the opportunity."
But Danby's Dan Klein, not a committee member, but still attending Tuesday's meeting as did most other legislators, took a different view.
"This property was purchased for County purposes," Klein stated, "and I don't believe we have yet determined what our county needs are."
"Selling land is irreversible," the Danby lawmaker continued. "Regardless of the fact that housing is a good thing, adding three or four houses to the affordable housing market in this town is literally a drop in the bucket."
"I couldn't agree with what you're saying more," Dryden's Mike Lane told Klein. "But I believe the handwriting is on the wall here. " Lane predicted an overwhelming majority of legislators support Sears Street housing and that arguing for future flexibility is simply a lost cause. Lane supported the committee's Resolution, he said, "not because I think it's the right thing to do, but simply because I think there's a majority here that wants to do this."
County Director of Assessment Jay Franklin set the sliced-off parcel's selling price. $210,000, Franklin wrote the Legislature, is "the market value of this land when viewed as a development for for-sale low income permanent affordable housing."
Whether that's a fair price depends on how you view it. On one hand, the County is selling just over one-quarter of the land it paid $1.8 Million for more than two years ago. The INHS deal would return the County less than 12 per cent of its cost for 26 per cent of the land. But the land sold off is a vacant dust bowl, while buildings stand on much of what the County would retain. Using the Assessment Department's calculation of the land value alone, the $210,000 would actually turn government a profit, giving it perhaps a 74% markup. Ignore the fact that the dental building carries little value if the County eventually tears it down.
But land price never entered the committee's discussions Tuesday. Instead, legislators argued over potential leverage they might exert over Ithaca's Common Council to seek rezoning of the land they would retain, and possibly resell. While County Government could pre-empt City Hall's authority and use the land any way it pleased, a commercial buyer would lack similar clout. Thus, uniform zoning could sweeten the selling price. Lawmakers also weighed the value of keeping a narrow walkway off Sears Street for County employees to use in reaching their likely parking lot. A motion to delete the walkway died in committee for lack of a second. But it may resurface once the full 14-member Legislature gets its turn to vote.
Any sale of the Sears Street land to INHS will carry a stipulation that all homes built remain "affordable," To qualify, prospective buyers would need to earn less than 80 per cent of area median income. Current estimates put each home's expected purchase price at $159,000 or $189,000, depending on whether the home would have two bedrooms or three.
###
Posted Previously:
DA: Murder suspect known in Godfrey killing, jailed elsewhere
by Robert Lynch, November 30, 2021
With unexpected candor, during an online forum to discuss gun violence in Ithaca, Tompkins County District Attorney Matthew Van Houten revealed Tuesday night (Nov. 30th) that police think they know who killed Ithacan Alan Godfrey July 20th in Ithaca's West End. Van Houten said the unnamed suspect is being held in another community on a different charge, and that a local grand jury could hand up an indictment for Godfrey's killing as soon as January.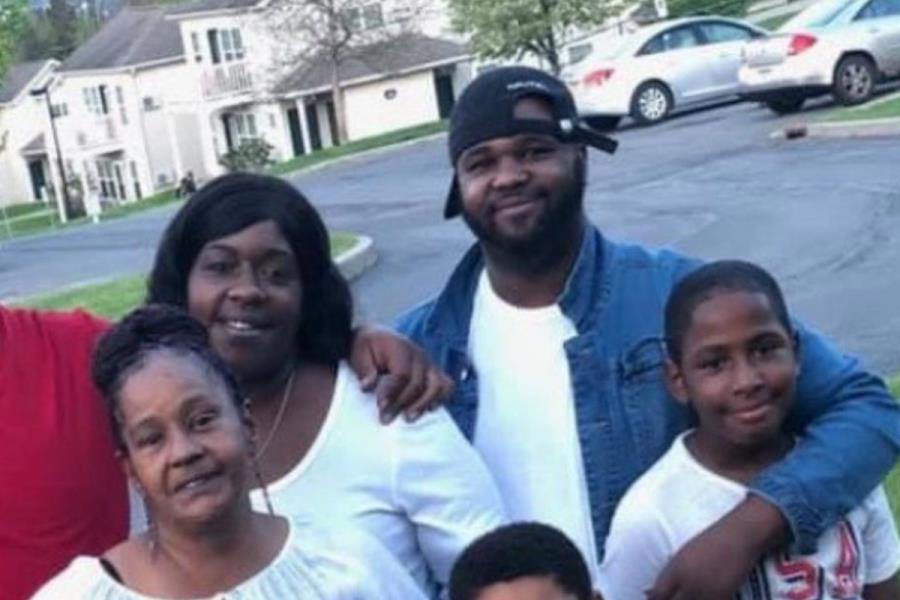 "To say it (Godfrey's murder) is unsolved is not true," Van Houten said in response to Ithaca Alderperson George McGonigal's request that the D.A. tell him on the spot "what's going on" with what McGonigal surmised was the unsolved killing of Godfrey, which he described as an "execution style murder."
"There has not been an arrest," Van Houten acknowledged, "because we are being extremely thorough and careful." But the prosecutor quickly added, "We know… we know who did it."
Van Houten continued, "That individual (namely, the suspect) is not in the community right now. He is incarcerated on another charge that came out as a result of the investigation that (the Ithaca Police Department) was doing."
The D.A. told McGonigal and the nearly 50 online attendees of the Democratic Party-sponsored forum that "when we have turned over every stone, going into the grand jury, and that's what's going to happen, it (likely an indictment) will probably happen in January."
McGonigal said he appreciated the update.
Van Houten admitted that building the case against Godfrey's alleged assailant demands care, precision, and a degree of inference. "It is a case that is a circumstantial case in a sense that, yes, there is video surveillance, and there's a lot of circumstantial evidence."
According to Ithaca Police, 32-year old Godfrey, African-American, was shot dead at about 12:45 the morning of Tuesday, July 20th near the intersection of Taughannock Boulevard and West Buffalo Street. Police described Godfrey's death as a targeted killing, not a random shooting. But police have disclosed few details of the incident, either then or since.
Van Houten's disclosure at Tuesday's forum provided by far the most evidence to date.
"We've been communicating with (Alan Godrey's family) and keeping them in the loop," Van Houten assured the forum's attendees, adding that family members support his office's decision to be "thorough and careful."
With equal candor to that of his disclosure about the investigation's progress, the D.A. revealed Tuesday he's chosen to hold back some information on the Godfrey case fear of poisoning the local jury pool. Moreover, he said, a prosecutor must not only secure a conviction, but also "make sure that the process happens so that there's no legal mistakes; so that the jury pool isn't tainted; so you know the defendant has a fair trial, and there's no appeal issues."
To accord some consolation to the victim's family and to assure them the suspect is jailed elsewhere, Van Houten told the forum he'd thought at times it's "probably important to put something out," meaning public information.
Then the D.A, quickly added, "But you know frankly I don't trust our local media to get it right…. I don't want to screw it up for the long run,"
****
Postscript to my reporting:
Posted December 1, 2021
To my Readers:
I fully expect official pushback—possibly, big time pushback— to the facts I have reported here, those providing significant new details into the Alan Godfrey murder investigation. No doubt, some would have preferred I'd remained mum and kept this secret to myself. Nonetheless, as I will explain, I stand by my reporting.
Tompkins County District Attorney Matthew Van Houten's comments came Tuesday, Nov. 30th at a community forum that the Tompkins County Democratic Committee (TCDC) invited me to attend as an elected Democratic office-holder. No, it was not a public meeting. But neither was its attendance so restricted as to constitute an off-the-record briefing. Perhaps its definition lay somewhere in-between. I chose to place it where I thought it best lay and to provide the public's right to know the benefit of the doubt.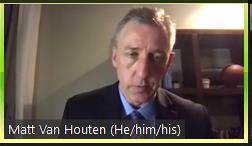 I counted as many as 47 attendees participating in the two-hour online forum. With that many in the zoom-room, the session in my opinion became quasi-public. Van Houten's words would leak. Best they be reported accurately and first-person, not through the second-hand social media rumor mill. And to my knowledge, nothing that the District Attorney said that night would break any law if reported. We attending that night were Democratic Party leaders and office holders, not grand jurors, police investigators, or officers of the court. Had Matthew Van Houten believed the information he imparted would somehow compromise his investigation into Alan Godfrey's murder, frankly, he shouldn't have spoken them to so many of us in the forum that he chose.
But full disclosure here: The Party's ""Community Response to Recent Gun Violence" forum chose to restrict its participation to "TCDC members, Democratic elected officials in the County, and active Democratic volunteers ONLY" (emphasis in the original). Organizers added that "This is explicitly not a public meeting, and no media will be allowed. It is an internal, education and strategy-oriented event aimed at our team." Members were instructed not to share the meeting link. And I did not, either prior to or during Tuesday's meeting.
But the premise for the TCDC forum raises issues of its own making. In defining the forum's purpose, the invitation stated, "Local media can be either hysterical or missing entirely in covering gun violence locally." It continued, "Rumors abound on social media. This event is intended to provide close-to-the-people information that is accurate and detailed about both the gun violence that has transpired recently, and also how elected officials and constituents have been reacting to it."
To me, such heightened "we know best" arrogance stands antithetical to democratic ideals and totally inappropriate and unacceptable when it comes from any respectable political organization. To the contrary, a free, unshackled, independent media serve as guardians of the public interest, of democracy. And of all persons, our critics are Democrats. They are not the ones whose national political leader has chastised reporters as being "enemies of the people." Yet, here, in Greater Ithaca and Tompkins County, perhaps Democrats regard journalists as public adversaries.
Trust me; there was much newsworthy meat offered in that two-hour forum to explore our rash of local gun violence. I would love to report it. Perhaps someday I will, but not now. (I have good notes and a transcript.) What was said deserves to be made public. At times, Tuesday's speakers affirmed and validated my own viewpoints, those I've previously expressed here and for which I've been publicly criticized for even suggesting. Other comments Tuesday left me bewildered and angry at how far certain of our elected leaders have strayed in posturing themselves above the rest of us and in bristling at the first whiffs of deserved blame their critics might choose to assign them.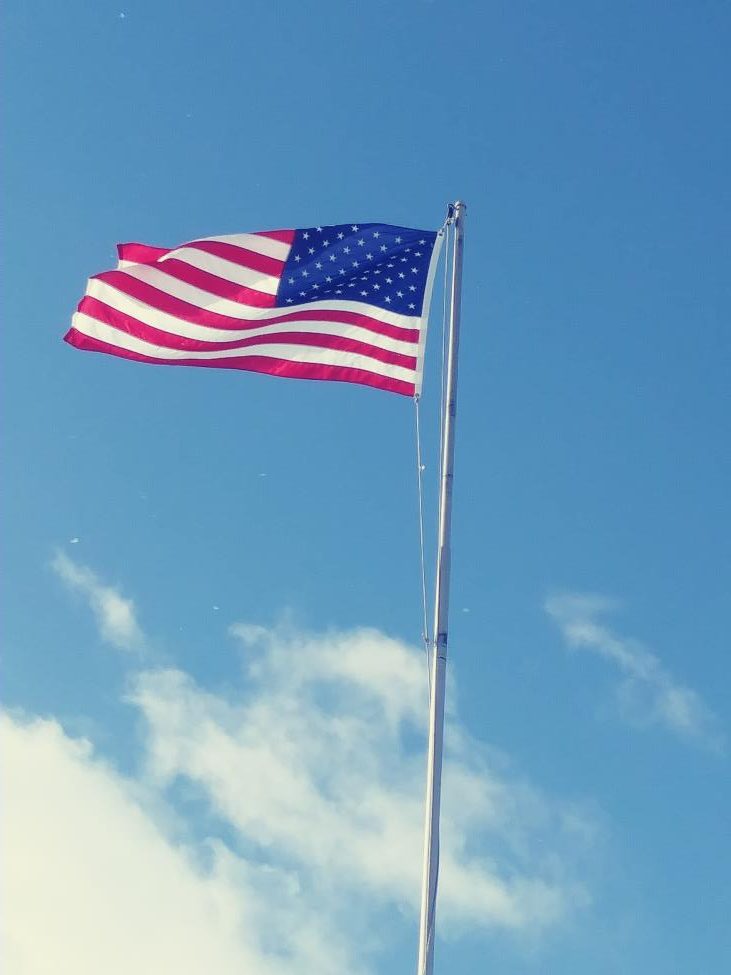 Yes, it would make one heck of an essay. Maybe, someday you'll read it. But for now, I will respect the TCDC's preference to toss a drop cloth of secrecy over much of this event. Nonetheless, I ask the Party to open the video transcript to coverage. It should do so; providing, that is, that the organization still espouses a proclaimed purpose of advancing free speech and open debate.
Until that moment, however, I will restrict my coverage of the "Community Response to Recent Gun Violence" forum to just this one, highly newsworthy revelation about the progress in finding Alan Godfrey's killer. As they say in the news business, the public's right to know demands it.
Bob Lynch
###
Posted Previously:
Our "Poisonous Tree" Behind the Courthouse
by Robert Lynch; Posted November 18, 2021:
Ad-libbed it had to be. No script would have done the night justice. No well-sorted words or pondered paragraphs would have fit the moment. My thoughts had to flow spontaneously, effortlessly from my heart, from my soul, and vicariously from you, my Enfield constituents. For two protracted years my displeasure had swelled, my emotions boiling ever stronger with each closed-door assemblage. The Tompkins County Legislature—and the Administration it supposedly controls, yet one that too often drives the Legislature's agendas these days—had been designedly, methodically mapping how to spend Millions of our tax dollars. And always doing so in secret.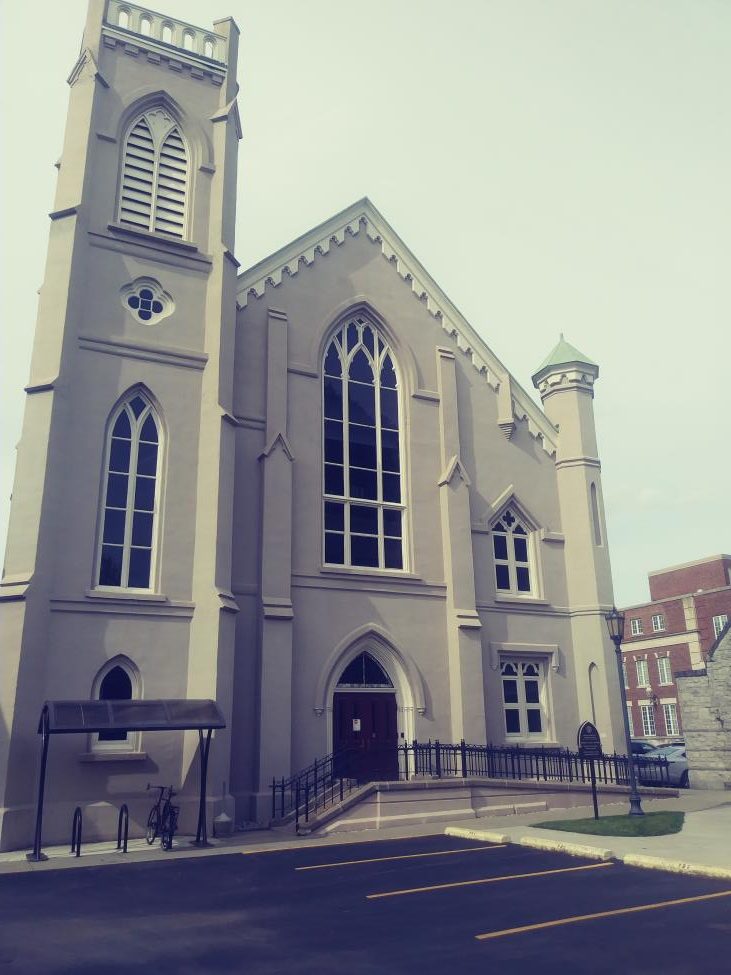 The Legislature allowed me just three brief minutes to speak my mind November 16th. Outwit the clock, I must. I needed to purpose every precious second with precision… and with passion. These would be the thoughts that stick. Two key votes lay before legislators that evening. No time had ever seemed the right time to deliver what I felt compelled to say; to release my emotions on what deserved redress, on the issue that so grieved me. Transparency matters. Put simply, it anchors Democracy.
As I said, no time was right. But this was the moment I chose; and with words not quite perfect, yet good enough:
****
"This is going to be difficult.
"Robert Lynch, 175 Gray Road, Town of Enfield, a member of the Enfield Town Board. I'm here as an individual tonight. It's difficult because I so respect this organization; this Legislature. And I've covered it for 50 years. And I respect each and every one of the 14 members here. And I don't want to say anything that's out of turn.
"I will recall the words that one of your members told me at an Enfield Town Board meeting last week. And that is once you're elected to public office, you are a public servant 24/7. And I agree that is true. And I'm here tonight because I think maybe I'm standing in the shoes of the people in Enfield who elected me who would probably say the things and think the things that I am saying tonight.
"About two years ago, you began an odyssey. You began a series of meetings; most of them behind closed doors, with an uncertain purpose as far as the public was concerned. We didn't know what they were about. In October of 2019, I asked one of your legislators, 'What are these meetings about? You've got one tomorrow night. Can you please have the Chair come forward and say what they're about? You're talking about property. I don't know what it's about. And nobody else does.' And I was assured, yes, there'd be a statement. But there never was, meeting after meeting after meeting after meeting.
"And it finally came to the public's attention this past August that you were buying for Three Million Dollars this land out back for a new office building.
"Tonight you're proposing spending, reallocating 4.8 Million Dollars; 1.8 Million Dollars in the County Budget for design of the new office building, and Three Million Dollars more for purchase of the land. You didn't lead the public along, and I think to a certain extent you shouldn't do this because of what you didn't do, which was inform the public.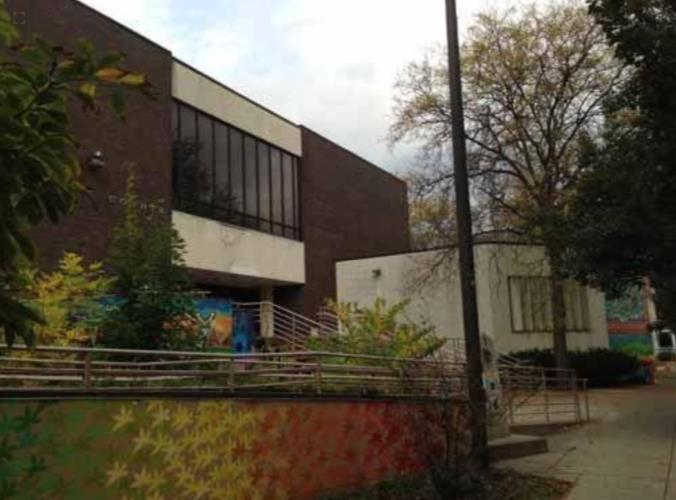 "We had a County Administrator a couple years ago, back when the Old Library was still standing, and he said 'You know, I'd love to make the Old Library into a Center of Government, but I can't make a business case for it.' And nobody here has made a business case for this project. And I hope before you spend more money, beyond the 4.8 Million Dollars, that you spend—think wisely and make a business case for why we should support it. Because I haven't seen that yet.
"And frankly, I don't like the way this has gone forward. I think to a certain extent—In criminal law they use a phrase, 'Fruit from the Poisonous Tree.' If the procedure is faulty and corrupt, then the benefits from that procedure should also be corrupt—or also be disregarded. And I think that's this case. I really think you should avoid eating this fruit because I fear it's poison."
"Thank you."
****
What follows is a report from that November 16th meeting of the Tompkins County Legislature.
One night; two votes; $4.8 M for new County Offices
by Robert Lynch, November 16, 2021; additional reporting November 17, 2021

The Tompkins County Legislature doubled-down on its plans Tuesday to build a new County Office Building. And approximately half of its members made clear that the $30 Million building is, indeed, what they plan to build.
In a pair of votes that, coincidentally, fell onto the same meeting's agenda, lawmakers first approved, without dissent, a 2022 County Budget that allocates $1.8 Million for the new offices' design. Then, more significantly, the Legislature transferred $3 Million from the County's fund balance to buy the two properties on which the building would stand, namely the Key Bank and Wiggins' offices next to the Courthouse.
"The purpose is clear. Our purpose is for a building that will hold County offices," proclaimed outgoing Dryden legislator Martha Robertson, who joined five of her colleagues in beating back one member's amendment that would have qualified the land purchase as being for a "potential" Downtown County Governmental Office Building, while not necessarily carrying forth a clear intent to build.
Danby legislator Dan Klein's amendment secured plurality support among seven legislators, but did not find the eighth vote majority needed to pass. (Member Leslie Schill, attending remotely, had connection problems and did not participate in that vote or several others.)
"These properties are an excellent investment," asserted Klein. "If at some point in the future the County did not need these properties as we thought we might, then we can sell these properties and there's a very good chance we will not only get our money back, but actually make a profit." While supporting County Government's need for added space and citing the "very cramped conditions" confronting the current workforce, Klein sought to keep options open, a position that failed to score points with some others.
"Putting in the word, 'potential' suggests an alternative. And if there's an alternative, I don't know what it is," responded Rich John, who called the office building project a "sensible, good step for us as a County Legislature to take."
"I don't think we should hedge our bets," said John. Buying the land for a building, he said "is exactly what our intent is, and we should say so."
A keen observer might wonder whether legislators would have more than quietly affirmed the land purchase had not Enfield Councilperson Robert Lynch (this writer), a frequent critic of the building project, not prefaced Tuesday's meeting with a pointed and impassioned Privilege of the Floor comment criticizing not only the lack of financial footing for the office endeavor, but also the two-year long chain of secret legislative meetings that produced the finalized deal.
"Tonight, you're proposing spending, reallocating $4.8 Million," Lynch told the Legislature. "You didn't lead the public along, and I think to a certain extent you shouldn't do this because of what you didn't do, which was to inform the public."
Lynch also referenced the years-ago warning of former County Administrator Joe Mareane, who'd once considered transforming the now-demolished Old Library into a Center of Government, but scuttled the idea because he couldn't make the numbers work.
"I can't make a business case for it," Lynch recounted Mareane as saying. "And nobody here's made a business case for this project," Lynch said.
"These are legitimate questions and concerns from the public that we should be able to give answers to," Klein responded hours into Tuesday's meeting as he acknowledged the Enfield lawmaker's concerns and offered his own failed amendment. Klein justified that marathon of executive sessions—which Lynch had termed an "odyssey"—by the delicacy of the purchase negotiations and the fear that disclosure might hike the properties' price.
"The question of a business case, that was discussed probably in 2010 or '11," recalled Dryden's Robertson, who maintained the times have changed.
Then, she said, "We were just coming out of the Recession… when we were really cratering. At that point, it didn't make—there wasn't a business case, but a lot has changed in ten years."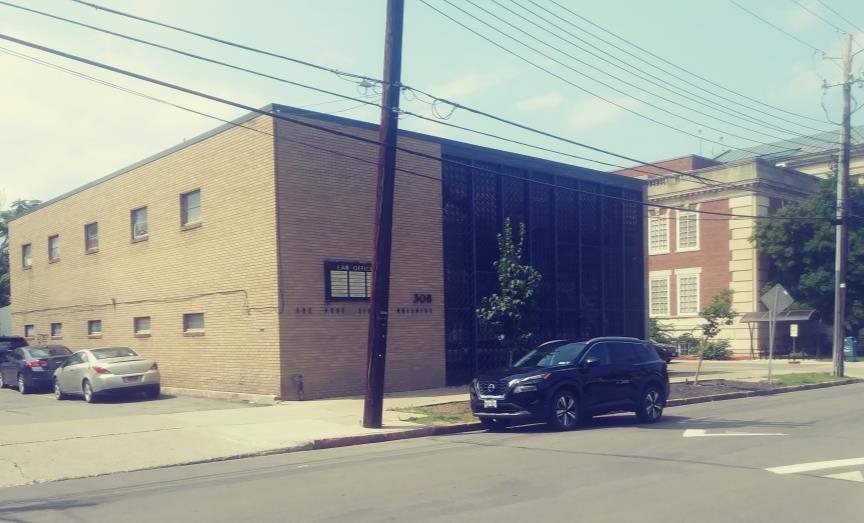 Robertson noted that the State is now pressuring the County Clerk and District Attorney to vacate the Courthouse. "So I think it's only fair to the public to say this (the new offices) is actually what we're going to do with the land," said Robertson. "We're not going to build a parking garage," nor "bank the land."
Enfield's two County legislators split their votes on Klein's amendment; Anne Koreman supporting greater flexibility, Dave McKenna opposing it. Only the Ithaca Town's Amanda Champion opposed the final fund transfer Resolution.
Should County lawmakers move forward with the building project, ever-escalating in cost, they would likely raze both the Key Bank and Wiggins' offices, along with County-owned "Building C." However, Dryden legislator Mike Lane suggested Tuesday that the existing mid-60's-era structures might be retro-fitted by their new owner and used for a while.
"I did what needed to be done," Councilperson Lynch said after Tuesday's vote. "I provoked conversation. I joined the issue. I prevented just another perfunctory, debate-free, rubber stamp of a vote. For those reasons, I succeeded. Now on to the next chapter."
****
As the County Legislature adopted its zero-tax increase next year's budget Tuesday, it left unresolved how—or whether—to replenish more than $454,000 syphoned out of an earlier-promised $7 Million Community Recovery Fund. The local fund had been intended to underwrite human services projects that might otherwise deserve federal relief under the American Recovery Plan (ARPA). Legislators drew down the $454,000 during weeks of budget review to pay for departmental and agency add-ons—so-called Over-Target Requests—tacked onto the budget. The Legislature earlier redirected the ARPA money itself to fund governmental operations.
Running low on emergency cash near year's end, the Legislature moved $1.6 Million from its fund balance to its contingent fund. But at the same meeting, lawmakers withdrew some $600,000 from that contingent account to fund, among its uses, an inordinately high number (11) of Sheriff's Department disability cases and terminal pay for eight employees who've left that department.
And filling a key administrative vacancy, the Legislature appointed Roxan Noble to replace the retired Mike Hall as Airport Director. A 32-year career employee who rose through the ranks, Noble has served as the Airport's Deputy Director.
###
Posted Previously:
Be Kind. Be Humble
Posted Saturday, November 6, 2021
Legend has it, Presidential candidate Mitt Romney told the tale. As chief executive of Bain Capital Management, Romney held a board meeting to inquire why a dog food company in which Bain had invested was performing poorly. Executives offered alternative excuses. Then one at the table hit the nail on the head. "The dogs don't like the food," the analyst told Mitt. Remember that, Enfield.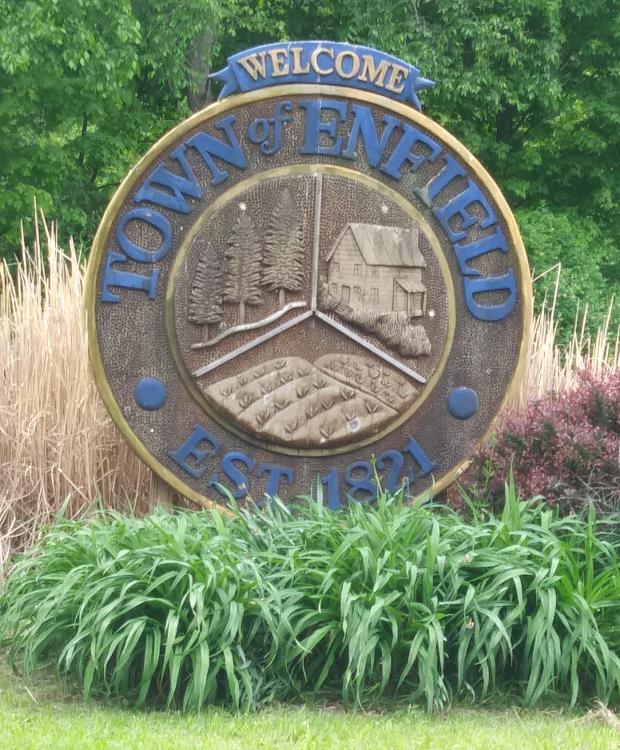 First, let's settle one thing. Stephanie Redmond will be our Town's Supervisor these next two years. Tuesday's election settled the issue. We deserve Ms. Redmond our respect for the office she'll hold and for her electoral accomplishment, such as it was, given the circumstances.
But Enfield remains a Town divided. The November election proved that as well. So this is not a time to gloat, to be cocky, or to stretch one's victory into some sort of governing mandate. A mandate to impose and extend one's rule as head of our Town's government this election was not. Let me explain.
A close look at the numbers confirms my logic. 693 Enfield residents voted either on Election Day or through early voting. (At this writing, absentee ballots have yet to be counted.) Stephanie Redmond was the only candidate for Supervisor listed on our ballot. Cortney Bailey, though a declared candidate since the spring, failed to be listed for lack of one little paper she failed to sign back in May. Many Enfield voters did not know of Cortney's candidacy until they were told. I tried to inform them. But I could not reach everyone in time. Despite our lack of information, 205 of us—including me—took the effort to write in Cortney's name. We sought change. We demanded it.
Another 146 of us, frankly, would have preferred that giant oak tree outside our door to be the Supervisor rather than Stephanie Redmond. They left the column for Supervisor blank. They may have voted for other offices, but not for hers. I talked to several of those non-participants after they'd voted on Election Day. They didn't know Cortney was running. Had they known, they might have supported her. That's why I say, quite assuredly, that a ballot without choices is a ballot without meaning.
Stephanie Redmond continues as our Town's titular head with only minority support. Of those trooping to the polls, Supervisor Redmond earned just 49.4 per cent of the same-day or early machine vote. (Ms. Bailey, to the extent her candidacy was known, earned 29.6%, the "oak tree" 21.1%). Ignoring the oak tree, and keeping limited voter knowledge in mind, Cortney Bailey received nearly 60 per cent of the support that Ms. Redmond did. And Redmond held the Democratic nomination by default. There'd been no primary.
Of those who won in Tuesday's election, Stephanie Redmond was Enfield's poorest performer. In no other instance did write-ins or non-participation overwhelm a listed candidate. For Town Councilperson, Jude Lemke garnered 75.2 per cent among those coming to the polls; Cassandra Hinkle, 54.7 per cent; and James Ricks, 57.3 per cent in his separate election to finish out an unexpired term. Yes, for Hinkle and Ricks, the results were underwhelming. Yet those two still improved over Stephanie.
Faring far better than our appointed—and now, elected—Supervisor, were Town Clerk Mary Cornell, securing 86 per cent voter endorsement; Highway Superintendent "Buddy" Rollins, 85 per cent; and Town Justice Betty Poole, at a whopping 89.3 per cent. Enfield voters like them all. They affirmed that admiration through their votes.
So don't blame apathy. And don't blame laziness. Enfield takes its democracy seriously. Indeed, seriously enough to flip the ballot over.
In those back-of-the-ballot Enfield referenda, though each was poorly publicized, the three Board-submitted initiatives that would have extended future terms for Town elected offices, including Supervisor, each lost handily. Yet in each, voter participation proved amazing. Depending on the referendum you choose, only 41 or 42 voters, a mere six per cent, chose to ignore those propositions. Whether for or against the changes, Enfield's electorate proved their passion in exercising their franchise. And I note that the referendum that lost worst was that for a four-year Supervisor's term. It got support from only one voter in three.
No, the lack of participation—the lack of an incumbent's affirmation—in Tuesday's election for Enfield Supervisor was no fluke. And I may be the only person in our Town's Government with the ba—, err, moxie to say what I'll say at this moment. This was a vote of No Confidence in Stephanie Redmond as our Supervisor. Or maybe it was a vote of No Confidence in Enfield Town Government overall.
We, my Town Board colleagues, must do better. We must listen to our citizens. We must stop fighting among ourselves. We must stop fighting with those outside our Board with whom we disagree. We must govern as a team.
Put plainly, as Mitt Romney learned the hard way, the "dogs" don't like the food put before them. Like Mitt, we in this Town also have some hard lessons to learn.
Bob Lynch
###