Breaking: Enfield Board slates "Terms Laws" for November ballot
by Robert Lynch, July 28, 2021
With Public Hearing attendance lackluster, and with lawmakers holding only enough votes for a quorum, the Enfield Town Board Wednesday (7/28) advanced to the November election three local laws that would double the length of terms for three Town Offices, including that of Supervisor.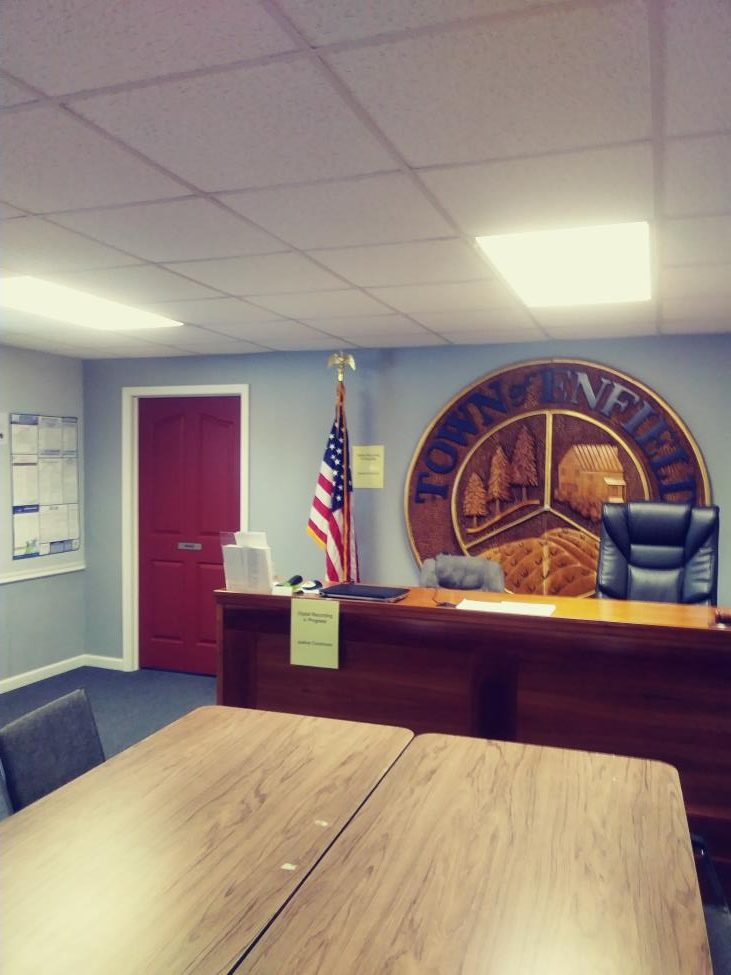 By a series of unanimous votes among the three members present, the Board scheduled for a fall trio of referenda laws that would extend from two years to four the future terms not only for Town Supervisor, but also for Town Clerk and Highway Superintendent. As was made clear by technical amendments adopted on the floor, the four-year terms, if supported by voters, would not begin until after the November 2023 elections.
The Board required unanimity Wednesday because Councilperson Virginia Bryant was excused to attend a family matter, and her colleague James Ricks failed to attend.
Wednesday's action—and mood—served as a far cry from that of one year ago when proposed laws, advanced by then-Supervisor Beth McGee, would have eliminated the elected positions of Town Clerk and Highway Superintendent, replacing them with appointed officers. McGee's measures drew strong public outcry, a citizen petition, and then lost at the polls by four-to-one margins.
Voters want us to "play in sandbox," said Councilperson Robert Lynch (this writer) in joining Supervisor Stephanie Redmond and Councilperson Jude Lemke Wednesday to put the three terms' changes on the ballot.  Though Lynch openly questioned the three proposed laws and indicated he might oppose them in November, he joined Redmond and Lemke after the Supervisor assured him that Bryant would have voted affirmatively had she been present.  With the Board's senior member absent, Lynch's dissent could have blocked sending the laws to the voters.  But had Bryant attended, Lynch, had he dissented, would have found himself outvoted.
Lynch said he didn't want to play the games of Washington politicians and "filibuster."
But the Councilperson did score some procedural points along the way. On each of the three measures, the Board adopted Lynch-backed amendments that stripped from the Resolutions their initial judgmental wording that had implied the Board supported the longer terms. Substitute phrasing stated that the Board believes "the Town will be best served by allowing the Town of Enfield's electorate to decide" the matter.
Supervisor Redmond has repeatedly maintained she seeks only to give the voters the choice, stating at an April meeting when she proposed the new laws, "I don't really feel comfortable influencing resident opinion on this because I don't want to be seen as weighing in one way or another."
But on perhaps a more significant point, one addressing concerns raised by former Town Clerk Ellen Woods, the Board, at Lynch's request, removed wording Redmond had scripted that "recognizes that the Office of Town Supervisor is a full-time position."  The Town Board has never formally defined the Supervisor's  commitment, and Woods has complained that classifying it as "full time" in the local law could set the stage to vault Supervisor's salary far above that for Town Clerk.
"It's far more than a full-time position" Redmond told the Board Wednesday. "It sucks up my entire life." Yet Redmond agreed to excise the defining language. Lynch said later that he preferred the issue of term lengths not get sidetracked.
In her own written comments at the Public Hearing, read into the record by Lynch at the former Clerk's request, Woods insinuated full-time Supervisor's status was, in truth, Redmond's true reason for advancing her office's longer term, as Woods claimed it was for Redmond's predecessor, Beth McGee.
"It was inappropriate then and now to sneak something regarding the Town Supervisor being a full time job into this law," wrote Woods. "A large amount of the work of the Town Supervisor is discretionary and allows the Supervisor to pursue their personal policy goals."
Along with her comments, Woods submitted a petition signed by some 69 people—not all from Enfield—that urged support for paying Enfield's Town Clerk a Living Wage. As Town Clerk and Tax Collector, the Clerk currently earns $24,000 annually for a job generally regarded as part-time.
Also as part of the amended language adopted Wednesday, the Board removed from the proposed law affecting the Town Clerk's term a phrase that defined the Town Clerk as "predominately a clerical position within Town Government, not one of general legislative policy formulation." Woods had characterized the "clerical" classification as "pink collaring." In proposing removal, Lynch said he didn't want the Board to be seen as "misogynistic."
Aside from former Clerk Woods, only Marcus Gingerich, a frequent meeting attendee, addressed the Wednesday Public Hearing. Initially confused into thinking the Board could extend terms without a referendum, Gingerich said he was "really torn" about whether longer or shorter terms are better.
"I can see both sides of it," said Gingerich. Four-year terms permit an office-holder to gain more experience. Then, again, he opined, with a shorter term, "If a Supervisor is really not doing a good job, you can (more quickly) kick him out."
###
Posted Earlier:
Purposed for People
Robert Lynch, Privilege of the Floor remarks to the Tompkins County Legislature; July 20, 2021:
"Good evening. Robert Lynch, 175 Gray Road, Town of Enfield. And for full disclosure, I'm a member of the Enfield Town Board, and I'm also on the ballot for County Legislator:
Presume you have a house fire. That's too bad. But your house burns to the ground. You pull a trailer into the back yard just to put a roof over your head. The good news is, the insurance adjustor comes and writes you a check for the full value of that house so you can rebuild it again.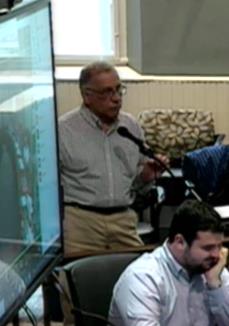 "Well, you park the money in your checking account. That night, you want to celebrate, so you go down to the corner bar. You buy a round of drinks; maybe two, maybe three rounds for the boys. Yeah, you've got the money. Next day, you and your partner go to that travel agent and book that trip to Hawaii you've always wanted. Of course, you've got the money. One thing leads to another. Pretty soon you've bought a time share in Orlando. You had the money. Now you've got to build the house. You look in the checking account. You don't have the money anymore.
"That's what I worry about with the Cash for Capital plan that, no doubt, you, the County Legislature, will put three-quarters of the ARP money, three-quarters of $19.8 Million, into tonight. I hold no illusions; you're going to do it. I know that. I just ask you, be very, very careful about it, because money has a way of burning a hole in anyone's pocket, including the County Legislature.
"I worry that with that money in there without a specific purpose, what you might do is you might spend a whole lot of it on a brand new building. That's not a rescue plan. That's a want. And you should know the difference between wants and needs.
"I'll quote (County Legislator) Leslie Schill from last night's committee meeting: 'We are not getting to the pain places…. There is an immediate and acute need which is the reason the funding is coming our way because of the pandemic…. I am concerned that we will not be helping some folks that who in real need.'
"Now I remember Mike Sigler's comment from a couple of weeks ago at an earlier committee meeting: 'I haven't heard anybody pipe into me saying we should use this money on buildings… nobody… I hear things like mental health. And yes, I hear things about potholes. People want to patch potholes.' And Mike, to his credit, would use some of the money to patch every pothole in Tompkins County. Good Luck.
"I urge you tonight—you're going to be spending that money; you're going to be reserving it for Cash for Capital; I know that. But remember, the money is purposed. It's purposed for people. And please, respect that money as being purposed for people. Spend it wisely. Use a lot of discretion when you spend it on buildings. If you spend it as Cash for Capital, be very conservative about it. And be very respectful of it. Remember, it's purposed for people.
Thank you.
****
Postscript; July 23, 2021:
When in late-June, post-Primary, I suspended my campaign for the Tompkins County Legislature, I promised, nonetheless, to "remain active," indeed, to "double-down" in advancing the legislative causes I believed were right. "I may never work from the inside," I said, "but I will from the outside." I meant it.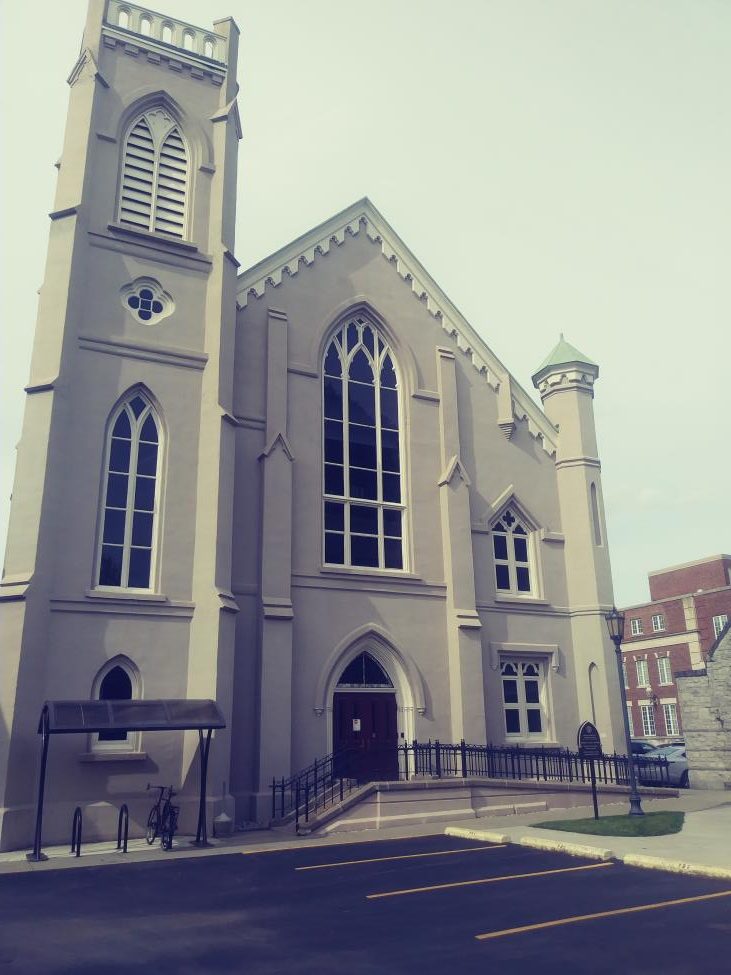 Tuesday night, July 20th, I took to the floor of the Tompkins County Legislature to advance a principled argument on how our County Government should spend nearly $19.9 Million the Federal Government will provide it through the American Rescue Plan (ARP). You've read what I said. Now here's why I said it:
Be advised that, for reasons too complex to explain briefly, Town governments, like Enfield's, stand more restricted in their use of ARP funds. But our County may allocate its funds quite flexibly.
Advocated most passionately and effectively by the Chair of the Budget, Capital, and Personnel Committee, Deborah Dawson, the prevailing support on the Legislature lies in directing at least three-quarters of the ARP funding toward so-called "Cash for Capital." In effect, the money would be credited to the capital account from which it could later be spent on as-yet unspecified building projects. Just as in buying a house, when you pay more cash, you borrow less. That nearly $10-20 Million Downtown Facilities construction/renovation initiative looms large here.
I, and several County Legislators, often progressives who populate the lawmaking body's left flank, disagree. They would prefer at least a sizeable portion of the ARP allotment be spent on human needs that have arisen post-pandemic, including direct aid to households, individuals, and small businesses. Ulysses-Enfield's Anne Koreman used an example: "Buying kids shoes so they can get back to school."
I realize that when this federally-gifted ARP money is parceled out in dribs and drabs, the "reporting requirements"—documenting how the money has been reinvested; not squandered—can overwhelm to the point of exhaustion the governmental bean-counters who populate the various floors of our Old Jail. But as I see it, that's the price one pays for Uncle Sam's generosity. He didn't have to give us the money, yet he did. And mind you, the Legislature still found need to add another Budget Analyst position to its bureaucracy, with salary and benefits estimated at $100,000, just to keep track of the ARP spending.
Put me in that "left flank," if you wish. But as this centrist sees it, the ARP funds were "Purposed for People." And that's how they should be used. Sadly, they won't be, not as I see it. To their credit, County Legislators have signaled they may draw down some of our County Government's massive Fund Balance to address a few of those "pain places" lawmaker Leslie Schill spoke of in her comments to the Budget Committee July 19th. But legal impediments arise when using County tax money to "buy shoes" or for other like purposes on which ARP moneys are free to be spent. We could find our hands tied.
Now you know the background, read what follows: My report from a pair of meetings at which legislators cemented the Cash for Capital option. Do you agree… or not? As I say: "It's Your Money; It's Your County."
****
County "Cash for Capital" wins the race for federal funds
by Robert Lynch, July 20, 2021; updated 10:57 PM
Rich John would shore up food pantries. Shawna Black would give each of a half-dozen key administrators Ten Grand bonuses. Dan Klein would grant each legislator a tenth of a Million just to fund pet projects. And Mike Sigler would cut tuition at TC3 and "fill every pothole; every… single… one."
But far more likely—and after a key committee vote Monday, a virtual certainty—Tompkins County legislators will plop three-quarters of Uncle Sam's nearly $19.9 Million of local post-pandemic aid into a colorless category called "cash for capital," spiriting it away to subsidize future brick-and-mortar projects, not the least of which could be a new downtown office building.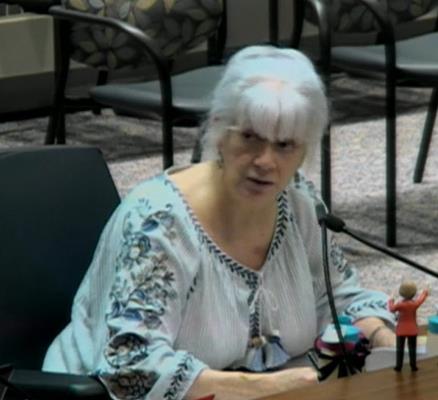 Indeed, one night later (Tuesday, July 20th), the full Legislature—its membership almost the same as 24 hours earlier—ratified the Budget Committee's action, eleven votes to one.
"We're so far from being out of the woods… we don't know what we'll be facing down the road," said Budget, Capital, and Personnel Committee Chair Deborah Dawson Monday, as she urged fiscal frugality in the face of whatever COVID-19 has yet to hurl at her community.
Grasping at accounting straws that federal officials have yet to fully explain, Dawson's Budget group—joined by most other legislators meeting as a committee-of-the-whole— adopted a pair of recommendations to allocate all of the County's expected proceeds from the American Rescue Plan (ARP). The first of the motions, now official, dedicates all moneys to "fund government operations." The second, more controversial, recommendation assigns three-quarters of that operational total to fund "cash for capital."
By spiriting 75% of the ARP into the capital fund, the County might save money long-term on its bonding costs. But the assignment would also make it easier to dip into the capital account to support favored projects—like the office building—with lawmakers knowing they'd not be asking taxpayers to shoulder the expense directly.
Nonetheless, in locking away all of the proceeds under the title of "operations,"—effectively, compensating for theoretical revenue shortfalls that in some respects never really occurred—legislators would lose a level of flexibility in how they can spend the funds. For example, if filtered through local coffers, the County could not easily and directly subsidize private parties. But if the money were left non-operational, the county could funnel checks directly to people and businesses.
"We're setting ourselves up so we can't go back," cautioned Ulysses-Enfield legislator Anne Koreman, who voted against the full-funding to operations, but later supported the cash for capital assignment.
Only Ithaca legislators Henry Granison and Leslie Schill voted against both the operational assignment and the cash for capital option Monday. (By attending remotely, Schill's vote couldn't count. Legislature Chair Leslyn McBean-Clairborne had been excused.)
With both Schill and McBean-Clairborne excused when the Legislature met again Tuesday, only Granison dissented on the 75 per cent capital set-aside.
Indeed, during Monday's discussions, Schill proved the meeting's most powerful critic of both Budget Committee recommendations, the Ithaca Democrat stressing the need for helping people recover in a way that's consistent with the ARP's true purpose.
"We are not getting to the pain places," complained Schill.
"There is an immediate and an acute need which is the reason the funding is coming our way because of the pandemic," Schill continued. "And I think we have an obligation to respond to that at the human level and not thinking necessarily only about the long term fiscal health of the County."
Schill, who lost a recent primary and will be leaving her brief stint on the Legislature at year's end, urged the more-flexible use of ARP funds to aid households, individuals, businesses, and what she termed "potentially transformational projects."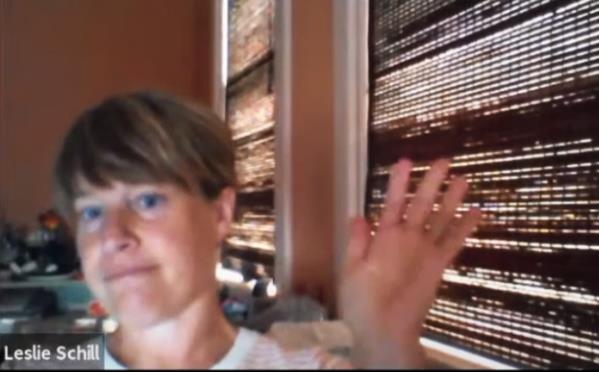 "I am concerned that we will not be helping some folks that are in real need," the Ithaca legislator maintained. "We will not be supporting economic revitalization of the county, and that would be a big loss. It will come back to roost."
Schill's priorities Monday placed her squarely at odds with Budget Committee Chair Dawson, who sets spending priorities with the discipline of a green-eyeshade taskmaster, and who lives her life in continual fear of the COVID-19 Delta Variant.
"To me, throwing money at an economy with the idea that we're going to resuscitate it just so that we can shut everything down again… makes no sense, whatsoever," Dawson said.
There's a reason Dawson is called "Debbie Downer."
Though it was by no means scientific, a recently-conducted, County-sponsored opinion poll put local residents on Schill's side, with 57 per cent of the survey's nearly 2000 respondents having ranked compensation for COVID-affected households as among their top three spending priorities for ARP funds. Helping struggling businesses and non-profit agencies came in second.
Newfield-Enfield legislator Dave McKenna told the committee he'd favor throwing all of the ARP money into the capital account, so long as the County could tap other resources—perhaps from its Fund Balance—to put as much as $3 Million toward expanded broadband.
After their two key votes Monday, legislators spent the rest of the meeting discussing how they might tap their admittedly bloated Fund Balance to support, as much as they can, those human needs lawmakers like Schill want addressed. Wanting firmer Fund Balance figures first, they delayed any recommendation that would carry a dollar figure.
****
When Monday rolled into Tuesday and the County Legislature readied for its final vote, Legislator Koreman tossed in a surprise. Rather than direct all of the ARP funds to "government operations," Koreman proposed a meager five per cent of the total—just over $992,000—be shunted aside for "non-County spending," funding to satisfy those household, individual, and business subsidies the County might find itself otherwise barred from spending.
But in part because some legislators feared it could impose what Shawna Black termed a "reporting nightmare," Koreman's amendment failed, eight votes to four.
"God, people, can't we just make a decision and stick to it?" a petulant Dawson implored her colleagues.
"Not everybody decided this last night," Koreman reminded the Budget Chair. Many, like Schill, she said, had wanted at least 25 per cent set aside. And should County Government become the program's lone recipient, the only recourse might require "some convoluted way to wash the money… to give it back to the community; to buy kids shoes so they can go back to school."
Tuesday's resolution, while committing three-quarters of Rescue Plan funds to the capital program, also diverted money a second way, carving from the remaining amount an estimated $100 thousand to hire a full-time budget analyst to manage the ARP.
****
The agenda for Monday's meeting had called for members to each discuss their "ARPA Vision Statements," which 11 of the 14 legislators had drafted and which staff had posted online. For reasons unexplained, Dawson never called for that discussion. But the printed answers revealed a wide range of divergence.
Leslie Schill would prioritize food security funding, provide premium pay to essential workers, abate property taxes, and dabble in Ithaca's Waterfront Development. Koreman would expand operations at the ReUse Center. Perhaps the most creative, Lansing's Mike Sigler would convert the 13 foot dam on Six-Mile Creek into a power generation station. He'd also fill every pothole, restore swimming to Stewart Park and plant 100,000 trees, if not a million.
Danby's Dan Klein would divide $1.4 Million of the total 14 ways, giving each legislator $100,000 to "allocate as they wish." Klein would also like to improve cell phone coverage. Klein said he hears from constituents "that do not have sufficient cell phone reception to reliably hold a conversation." He notably added, "My house is such a spot."
###
Now, from Newfield:
You Go First:
Newfield Board poised to take lead and adopt Stretch Code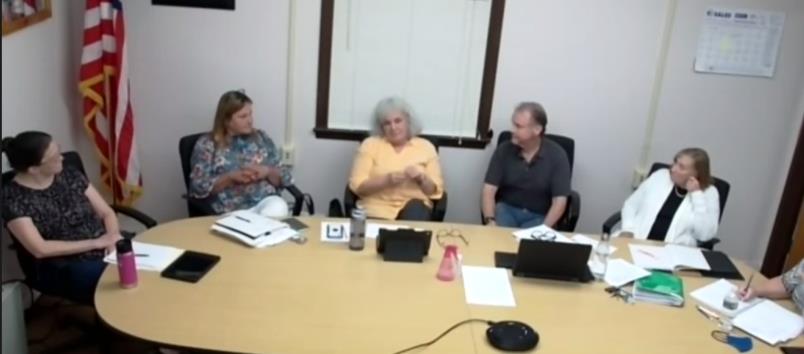 by Robert Lynch, July 23, 2021
Only 14 other upstate communities have adopted the ambitious, eco-friendly Stretch Code, Taitem Engineering's Lou Vogel told the Newfield Town Board Thursday night (July 22nd). But in a few weeks, Newfield could become the fifteenth.
In a decision which may fall along party lines, the Newfield Board could at its next meeting, August 12th adopt what's been thumb-nailed "NY Stretch," a set of energy conservation building standards that New York gives municipalities the option of adopting voluntarily, but that Green New Deal advocates would like to see mandated everywhere.
"We don't have any time to wait on climate action," Newfield resident Michelle Henry told a Town Board-sponsored Public Hearing Thursday evening prior to Board discussion about the code's potential adoption by her Town.
Like Henry, Leo Tidd, Chair of the Newfield Planning Board, urged the Town Board to adopt NY Stretch, predicting the heightened standards would add only "a modest, incremental cost" to new homes and will not affect the number of them being built.
Stretch Code consultant Vogel told the Board and hearing attendees that for residential properties the code would require better windows, more efficient lighting, shorter water piping, and properly sized heating ducts. But perhaps most controversial, as far as those at the meeting were concerned, the Stretch standards would require breaker panels adequate enough to accommodate future solar power and electric vehicle charging units. They would also require a conduit be run that might someday carry wires to charge an electric car.
"At what point do we stop dictating what people have to do?" questioned resident John Schulte. "I object," he said, to these regulations "being thrust down our throat."
Schulte found support in some official circles, particularly with Councilperson Christine Laughlin, the Newfield Board's lone Republican.
"It should be the people's choice," said Laughlin, maintaining that the heightened standards—and that EV charging conduit—should be put in only if the homeowner wants it. "I'm not in favor of requiring it," Laughlin said.
But a read of the room Thursday suggested the final show of hands in August may mirror the members' party registrations. The three Town Board Democrats, to varying degrees, appeared to support NY Stretch. Republican Laughlin would likely oppose it. And Supervisor Michael Allinger, a registered Independent, expressed no clear preference, voicing equal degrees of support and skepticism. If the voting paralleled party lines, however, NY Stretch would pass.
"It's kind of like smoking," said Councilperson Heather McCarty, perhaps the Board's most passionate supporter of NY Stretch. When scientists found cigarettes harmful to health, the government stepped in. So, too, here, she argued, maintaining that any energy savings, although marginal, will do their part to save the planet.
"Not taking action is not taking responsibility," McCarty insisted. "We'll be doing our part to make sure life as it is continues. I'm pretty scared about what the future looks like for our kids."
McCarty's fellow Democrat, Casey Powers, opined that "it's a really good thing" that homebuilders would have to run a conduit to encase a future EV charging cable. Argued Powers, if the conduit's run, perhaps the owner will more likely buy an electric car.
With the required Public Hearing already having been held earlier that evening, Powers moved to adopt the Stretch Code on the spot. But after others signaled the Board might be moving a touch too fast, members tabled Powers' motion to allow further thought.
Supervisor Allinger—hard to read as to his final vote—on the one hand, said he'd like to see developers take the initiative on heightened standards and not shirk their responsibility; but on the other hand questioned whether requiring breaker space for EV charging might limit the capacity of a typical 200-amp service.
The final Board member, Democrat Joanne James, though less outspoken, seemed sympathetic to arguments by her party colleagues.
"I believe in science," said James. "There are fires out west. Torrential rains are worse. I believe climate change is causing it."
So if a vote for NY Stretch is a vote for climate stability, one could infer James is on board as well.
Consultant Vogel, nevertheless, cautioned not to fear the Stretch Code's impact beyond its true reach. "It doesn't apply to homes that have wheels," he said, leaving mobile homes exempt. If an addition were built, the existing home, he said, would not require an upgrade to meet the code. Applicability to renovations would depend, he said, upon the renovation's extent.
State calculations, which Vogel cautioned were written pre-pandemic, estimated that a typical home's meeting the Stretch Code could add about $1,900 to construction cost, but achieve a 4.4 year payback, saving about $430 each year on energy.
Experts have predicted elements of NY Stretch will soon be incorporated into New York's standard building code, usually updated every two years. But when they are, even newer Stretch standards would likely come forth.
But for now, if adopted in August, Newfield would become Tompkins County's first rural town to embrace these more ambitious standards. Although the City of Ithaca's Green Building Code adopts some of Stretch's guidelines, Newfield would beat Enfield, Danby, and Caroline, all of which have been approached about Stretch, but have not yet acted.
###
Back to Tompkins County Government:
County Committee seeks to raise new Administrator's pay to $160 Grand
by Robert Lynch, July 19, 2021
Tompkins County's next Administrator could be earning more than any other County Administrator or elected County Executive in upstate New York.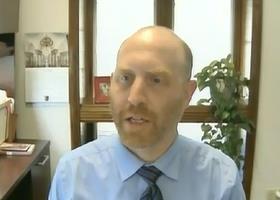 At a meeting that often resembled that of a company Board of Directors locked in a bidding war for a dream CEO, a committee of the Tompkins County Legislature Monday (7/19) set $160,000 as the target salary for the next County Administrator, an 18.5 per cent increase over that earned by the recently-departed Jason Molino.
The $160,000 figure would place the new hire for a county with a population of about 100,000 in line with that of the elected County Executive of Westchester County, whose 2020 salary, according to media reports, was $160,760. Westchester's George Latimer oversees a county with nine times as many people.
"I thought for some time that our County Administrator is underpaid," Dryden Legislator Mike Lane told the Budget, Capital and Personnel Committee Monday afternoon. "And I think it's going to be a problem for us to recruit (Molino's successor) unless we have a better pay scale."
Lane suggested the County Administrator's pay be equated with that of Tompkins Cortland Community College's President, Dr. Orinthia Montague, who one lawmaker reported was hired in 2017 at $170,000, plus a car and other benefits.
Although the committee's Resolution outlining a job description, salary, and other recruitment details had not been posted on the Legislature's web portal by meeting time, member comments indicated that County H.R. Commissioner Ruby Pulliam had recommended the $160,000 salary. Comments also indicated that the County intends to use the Pinnacle Group executive recruiting service as its headhunter.
Even so, the $160,000 salary—some $25,000 above Molino's 2021 compensation of $135,012—was still not high enough for some on the committee, including Groton's Glenn Morey.
"I'd also be happier with $175,000," Morey said in answer to Lane's support for $160 Grand.
No one at the meeting suggested keeping the Administrator's salary at what Molino had earned. When he was recruited in 2018, Molino, according to sources, had, himself, negotiated his starting salary to a level above what his predecessor had earned.
Legislator Leslie Schill suggested the County set a hiring range for a new Administrator, perhaps ranging between $150 and 175 thousand, Schill suggesting flexibility could adjust pay to accommodate "a great up and coming" candidate.
Legislator Shawna Black concurred, suggesting a salary range would "help with attracting talent for this position."

But while members kept the salary range option alive, Dryden's Martha Robertson objected to setting a firm figure above $160,000.
"It sends a terrible message to the rest of our staff if we go as high as 175," Robertson warned . The next lower tier of administrative pay scales, with salaries the Planning Commissioner and Director of Finance earn, pays just under $123,000.
"If we hire a rock star, we negotiate," said Robertson.
Though agreeing on the $160 thousand figure, Budget Committee Chair Deborah Dawson reasoned. "If we get a rock star, and there is a tough negotiation, we may be able to eke out a bit more."
Though never stated, the committee's action Monday sent a not-so-subtle message to internal candidates that they need not apply. Two likely internal aspirants, Acting Administrator Lisa Holmes and Deputy Administrator Amie Hendrix, each, by contrast, according to the published pay scale, earn just $101,462. In fact, committee members remarked that with the scale they're setting, many County Administrators from other upstate counties are apt to tender resumes.
The job search firm ZipRecruiter lists the average pay for a County Executive in New York State as $72,687, with the 90th percentile quoted at $146,431. The firm places the highest paid County Executive at $148,077, listing any salaries above that as "outliers."
Legislator Schill told her committee colleagues that the elected mayor of Rochester earned $145,000 in 2019; the mayor of Syracuse $115,000.
To supplement the Administrator's salary set Monday, the Budget Committee also tacked on a "relocation allowance" of as much as $8,000 for any out-of-town hire. Members declined to go so far as pay "first and last month's" apartment rent should the recruit need to stay in a hotel prior to a family move.
With the committee advised later that evening that Tompkins County actually made money during the pandemic, its fund balance growing almost $2 Million between 2019 and 2020, Monday's executive salary decision carried, at times, a "money is no object" message.
"The County Administrator has to supervise so many departments, take communication from so many legislators, and also respond in an emergency like we've had this past year," said Legislator Lane. "I think it's an important position that deserves to be adequately paid."
"I think there is a rationale for going slightly above the current salary in upstate," echoed a somewhat boastful Rich John, "in that we are the best county."
And also, some might say, the richest and most generous.
###
Posted Previously:
Solar in a "Sour Spot"
Enfield Board, County agency at odds over solar farm compensation
Posted by Robert Lynch, July 18, 2021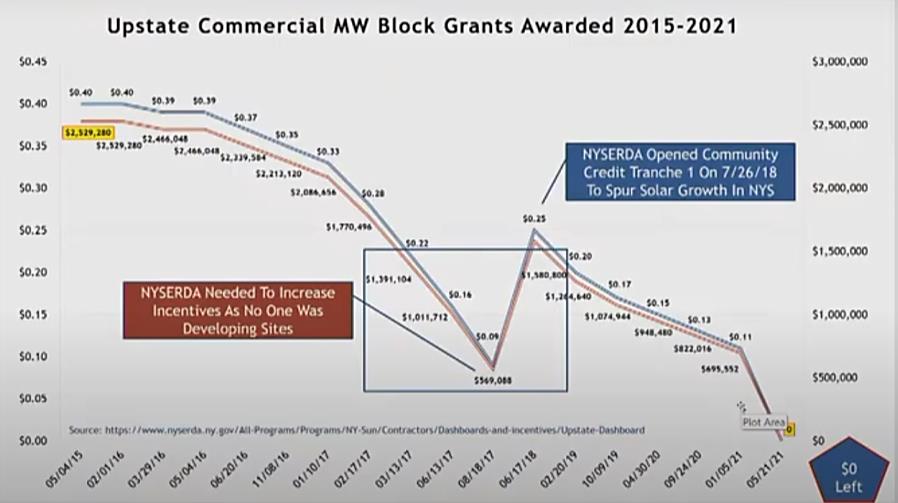 "Anything beyond 42 Hundred, it breaks this project; the financials don't work."
With those words, David Norbut, whose firm has proposed to build a $20 Million solar farm off Enfield's Applegate Road, warned the Tompkins County Industrial Development Agency (IDA) Wednesday, July 14th that if the IDA imposes a Payment in Lieu of Tax (PILOT) Agreement any higher than $4,200 per Megawatt, or if Enfield tacks on a Host Community Agreement that would push total compensation above that figure, his project is a non-starter; it would likely never get built.
"The IDA is really playing hardball," Councilperson Robert Lynch (this writer) later that evening advised his Enfield Town Board. Lynch, who'd relayed the Town Board's own position to the IDA that afternoon, reported to his colleagues the earlier meeting's take-away: "It doesn't look good for Enfield."
The IDA Board, by unanimous vote, agreed Wednesday to advance to a Public Hearing the proposed Norbut PILOT. The draft plan would assess Norbut Solar the $4,200 per Megawatt initial year's payment, stretch the inflation-adjusted tax abatement over 30 years, and decline to require the Host Community Agreement Enfield had requested, compensation that would otherwise sweeten finances for the Town.
The Public Hearing will be held in Enfield, at a date and location as yet unspecified. It would likely take place sometime before the IDA Board's next meeting August 11th. (The Town Board will meet the same night.)
Responding to the IDA's just-adopted hardline stance, the Enfield Board Wednesday adopted its own tough Resolution, one stating that the IDA's PILOT proposal "stands unacceptable to the Town, absent an accompanying Host Community Agreement." It continued, "The TCIDA should stipulate the requirement for said Host Community Agreement within any PILOT Agreement the TCIDA negotiates with Norbut Solar."
From appearances, the Town and the IDA appear dug in, but with one important distinction: The IDA can impose a PILOT at a level it sets. But the Town apparently has no legal right to impose Host Community compensation on top of it.
"We did the math," Lynch told the IDA Board at the start of its meeting, "and it shows that … if we just have a strict PILOT… our Enfield would suffer financially because of it."
"We really think that the Enfield Town taxpayers cannot really take it on the chin here." Lynch told the IDA.
According to the Councilperson's calculations, Town taxpayers would lose $12,910 in revenue the first year should the IDA impose a strict PILOT, as opposed to assessing Norbut the same amount through a hybrid of a reduced-rate PILOT coupled with a Host Community payment. The difference for Enfield arises because any PILOT payment gets split between three taxing jurisdictions, with the Ithaca City School District receiving the largest share. But when an Enfield-only Host Community Agreement syphons off some of Norbut's money, Tompkins County and the School District get much less.
"I can't see us changing this division of the tax revenue to benefit one individual municipality," said IDA Board member John Guttridge Wednesday. "I think there's some substantial risk the project would not get built…. So (foreseeing protracted wrangling between the developer and the Town), I don't really think it's a great idea"
"It would be a diversion from our policy," added acting IDA Chair and County Legislator Martha Robertson. She reminded IDA members that she'd opposed a somewhat-different policy exception recently for a solar project in her home community of Dryden. Robertson also warned that if Enfield seeks extra compensation, so might the County and the Schools.
Current IDA policy, revised in 2016, sets target PILOT compensation for solar projects at between $4,200 and $4,800 per Megawatt, a far cry from the earlier-awarded $8,000 per Megawatt that the much-smaller, Delaware River Solar project on Enfield's Podunk Road agreed to pay under a 2018 PILOT.
But all agree those were different times. And IDA Administrative Director Heather McDaniel suggested to her Board Wednesday that the 2016 benchmark numbers may, today, stand unrealistically high. Developer David Norbut told the IDA he had to twist his financial backers' arms just to squeeze out the $4,200 figure. They would have preferred something around $3,700.
"The only way to give a Community Host Agreement (sic), if the IDA is requiring that," said the developer, " is to lower the 42-Hundred, give the IDA a potential sum of money , say 35-Hundred, and give the Town potentially an additional $700 in the Community Host per Megawatt to make this work."
In a July 6th letter to the IDA, Norbut proposed just such a $3,500/$700 split. But by its Wednesday action, the IDA Board impliedly turned down the proposed compromise.
While IDA Director McDaniel advised her Board that "the IDA could actually require that a Host Community Agreement be negotiated," she said her research informed her that "not even a quarter" of PILOTS negotiated by other IDA's have such agreements attached.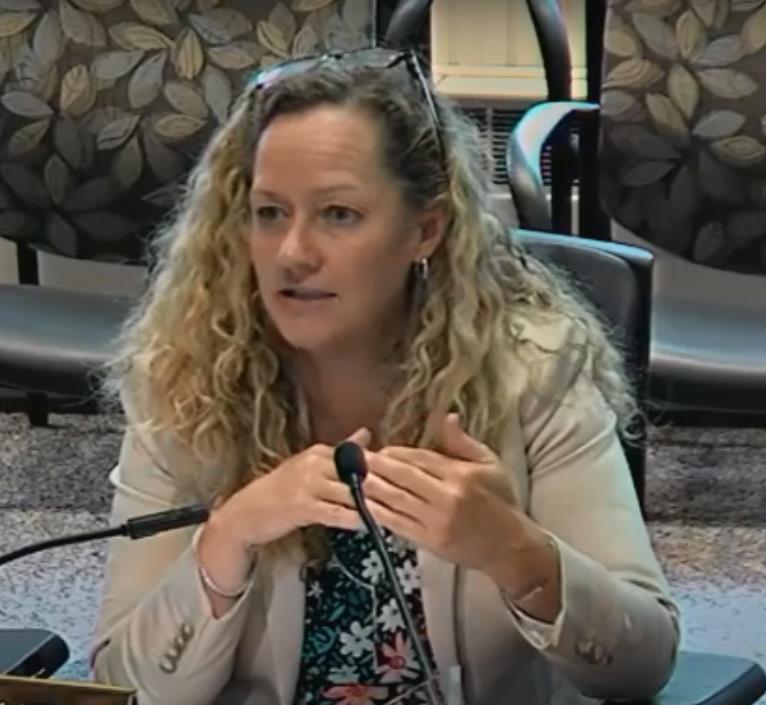 Furthermore, warned McDaniel, "We know without a PILOT, these (community solar, like Norbut's) projects will not take place."
Moreover, with incentives through the State agency NYSERDA having ridden a roller coaster in recent years—with those subsidies to community solar projects having now plummeted to zero—the Director admitted it's hard to peg a PILOT's price tag right now.
At the time the IDA set its 2016 policy, said McDaniel, "we recognized solar was changing. The regulations were changing, and I would say they still are. It's like the Wild West here in New York."
Presenting NYSERDA's bungee-bounce time-line graph to the IDA, Norbut said he was fortunate enough to have locked in Enfield's subsidy at 11 cents per watt a few months ago, just before the agency's money ran out. By comparison, in 2015, the incentive was nearly four times that rate.
"I don't know how they think they're going to meet their climate goals," observed Robertson, critical of the State's subsidy stinginess in depriving aid to community solar.
Fellow legislator and IDA Board member Mike Sigler answered that he suspects New York is banking on those much-larger "industrial solar" projects, subsidized under a different scheme, two or three of them likely coming to his own town, Lansing. In fact, Sigler cautioned that if the local agency sets PILOT rates too low for smaller projects like Norbut's, it might establish some sort of precedent to mislead regulators in taxing their larger counterparts.
****
But later that evening, at the Enfield Town Board meeting, Councilperson Lynch took note of the 2017 "trough" that had dropped compensation so low that new solar projects had effectively stopped. NYSERDA then moved in to prime the pump. It was priming that didn't last.
"Guess what," Lynch told his Board, "The money's run out. The incentives have run out. And it's back in the trough again. You talk about authorizing something on the sweet spot. Well, this is the sour spot. Right now it's a sour spot. And what I'm hoping that maybe in a year or two, if the Biden administration comes through…."
Councilperson Jude Lemke cut Lynch off in mid-sentence.
"It won't be a year or two. It will be effective immediately," Lemke said. She foresaw solar subsidies likely to be part of any multi-Trillion Dollar infrastructure bill that might be adopted by Congress.
"Immediately, maybe in a few months," agreed Lynch. But he then turned back to the Norbut PILOT currently before the IDA and the Town:
"This is a 30-year agreement…. If we lock into it at the low point of the cycle, we're stuck with it for 30 years. Maybe there'll be a better plan that everybody will gain. The Town will gain. Norbut will gain. And the people will gain because they will have more renewable energy. I'm all for it. It's just we're in a sour spot right now."
Yet the Town's in a "sweet spot" in one respect. Wednesday's Enfield rebuttal to the IDA passed unanimously.
"I don't know if you know the politics of Enfield," Legislator Sigler had told his IDA colleagues hours earlier. "To get the people together in a room is hard enough," he said. "And to actually get them all to agree in a letter, I think is kind of a big deal. They want it to go a certain way, and I respect that."
###
Update: Terms-of-Office Hearing Postponed Two Weeks
Caught in the tangle between virtual and in-person meetings, Enfield Town officials suddenly Wednesday (7/14) postponed a Public Hearing on proposed changes in the term lengths of three elected Town offices, doing so only hours before the hearings were scheduled to be held.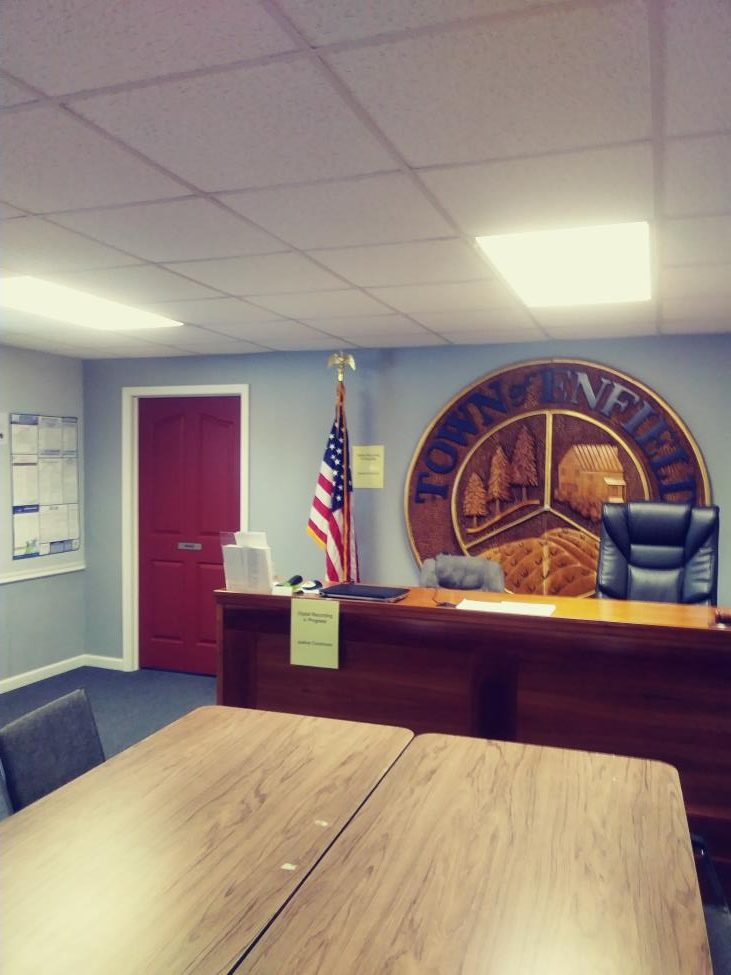 "Bummer," was the apt and descriptive word Enfield Supervisor Stephanie Redmond used when she advised her Town Board early Wednesday afternoon that the Board had best postpone the hearings on the advice of legal counsel.
Later Wednesday, when the Town Board met for its regular July monthly meeting, it rescheduled the hearing for 7 PM two weeks later, July 28th.
The Public Hearing, had it been held and when it's held, will invite public comment on three Local Laws proposed by Redmond. They'd extend from two years to four the elected terms of Town Supervisor, Town Clerk and Highway Superintendent. As written, the laws would not affect those elected officers' terms until the start of 2024. Terms of those elected this fall would not be altered.
Delay was imposed out of an excess of legal caution. Tuesday evening, a Town Board member observed that the posted Hearing Notice and meeting Agenda still stated the Board would meet via zoom, a procedure the Board has utilized since COVID-related precautions and gubernatorial waivers made virtual meetings permissible under New York law.
But Governor Cuomo ended those waivers in late-June. When he did, the Board became legally mandated to meet in-person, in Enfield's case, at the Town Court building, formerly called the Enfield Community Building. The Board still allows virtual attendance for spectators, but it cannot for voting Board members. The confusion arising from both the announcement, and the earlier-purchased legal advertisement, caused some to question whether the Hearing, were it held, would fulfill the requirements of State Law. Redmond and Board members decided it would be better to wait.
Aside from Town officials, few knew in advance of Wednesday's Hearing postponement. Only one or two showed up in person to speak at the Hearing. They politely returned home or remained to discuss other matters before the Board.
In contrast with a pair of elective office changes in 2020, changes that would then have made the elected Clerk and Highway Superintendent appointive positions, this year's proposed revisions have so far generated little controversy. Once the Hearing is held, and only if the Town Board decides to adopt the Local Laws, would the revisions be placed on this year's November election ballot.
Last year's proposed changes lost at the polls by margins of approximately four to one.
###
Posted Previously:
Democracy Only Works When…
(Only When You Show Up!)
[Please note the above-posted update.]
Posted July 13, 2021
Wednesday night, July 14th, our Enfield Town Board will return for the first time in some 15 months, to hold its Regular Monthly Meeting in what's now known as the Town Court Building (formerly the Community Building; that white elephant; our room one flight above the Food Pantry). If you want to attend virtually, via zoom, you still can. A zoom link can be found posted on our Town's online Agenda. Or access it here: https://us02web.zoom.us/j/81531626473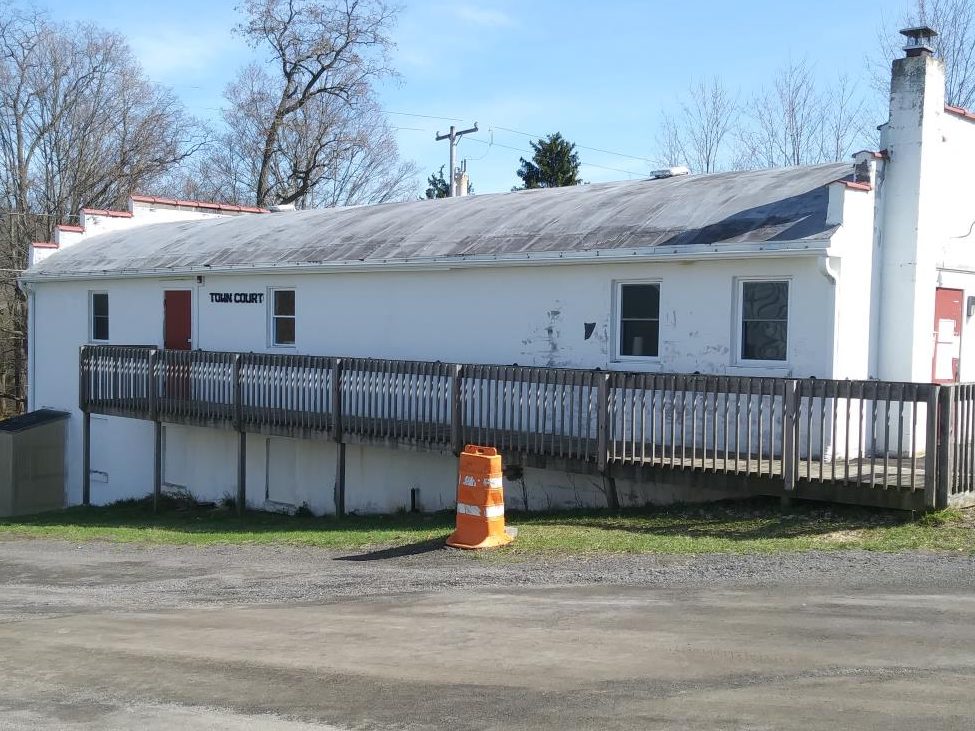 But with gubernatorial waivers lifted, we, the Town Board, must, ourselves, meet in-person. I, for one, would like you to join us. It's time. It's time we get back to our New Normal.
Wednesday evening at 6:00 PM (note the earlier time), we will conduct three Public Hearings. At these hearings, we will take public testimony—your testimony; your opinions—on whether future terms for the offices of Town Supervisor, Town Highway Superintendent, and Town Clerk should be doubled in length from two years to four. The changes, if approved both by our Town Board and by you, the voters, would not become effective until the terms of office which would be elected two years from now. Terms of those to be elected this November would not be altered.
I, for one, want to hear from you. Indeed, I need to hear from you.
Unlike last year, when some within our Town Government pushed to abolish the elected positions of Town Clerk and Highway Superintendent, the changes proposed by this Wednesday's Local Laws are more benign, far less controversial. Shall I say it? Yes, I will. They are less purposeful in their intent. They do not seek to exact retribution based on personal disagreements or petty animosities. An honest argument can be made either way; for or against the changes proposed. Those are the arguments I most want to hear.
At this moment, I remain undecided as to which way I might vote after the Public Hearings conclude. Our Town Board has three Resolutions placed on our Agenda for Wednesday that would, if passed, adopt each of these Local Laws. Adoption would stand as only the first step in a two-step process. The second step would be for you, the voters, to approve these Local Laws in the November 2nd General Election. Remember, your action in that trio of referenda would not impact the terms of office for Enfield Town officers you'll elect in that same election.
Yes, you can spin back to the audio tape. I'll admit my words. At our April 14th meeting, I had critical things to say about these proposed changes. I will not retreat from acknowledging those words now. I said:
"I think you'd best let things lie…. The people in this community, I believe, want a pause in the change that always seems to be occurring. And it's initiated by the Town Board, not by the people."
That night I'd said I'd oppose even holding a Public Hearing on the laws, let alone approving them at referendum. But I was apparently mistaken then on one point. I'd gained the erroneous impression that those who won this year's elections would have their new terms doubled if these Local Laws passed the voters' approval. They will not. Last month I voted to support holding this Public Hearing.
Now, in July, after I've had time to reflect on the ramifications of the Local Laws that our Supervisor has proposed, I still have firm opinions as to their wisdom. But I dare not speak those opinions prior to our Public Hearing. I do not want to influence your own opinions or tip the scales of the debate. I will listen patiently to you. I will learn from you. I will base my own judgment on the preponderance of public opinion expressed at the hearings. I prefer to listen to people, not politicians. Remember, you are my bosses. I am your servant.
Remember one thing more. It's most important: Democracy only works when you show up. So, please do.
Robert Lynch
Enfield Councilperson
###
Now, before more, My Political Announcement of late-June:
Turning Back Home
What I said when I Suspended my Campaign for County legislator
Thursday, June 24, 2021
One must confront reality, not run from it. Tonight, during a Privilege of the Floor opportunity before the Newfield Town Board, I accepted the results of this Tuesday's Democratic Primary for District Eight's seat on the Tompkins County Legislature. I suspended my campaign. But I declined to go as far as some Democratic Party officials would have liked. I did not withdraw from the race completely. I did not remove my name as an Independent candidate on the November General Election ballot. My decision is final.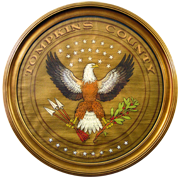 To have withdrawn my Independent candidacy, as State Election Law gave me until Friday (6/25) to execute, would have insulted the 151 Enfield and Newfield citizens who chose to sign my petitions. It would have told them that their signatures held no longer a shelf life than the duration of my impulse. But that said, I have no further plans to campaign to become Dave McKenna's successor. Yes, it hurts. But many things do in life. I move forward to confront the next challenge; the next one of many.
Nonetheless, I thought it appropriate to couple tonight's announcement with another, more positive one: namely that I will seek a second, four-year term as Enfield Councilperson, a race I will run in 2023. I now sense that serving on the Enfield Town Board is my political calling. Many Enfield constituents have told me they'd rather I represent them in their own town, as one legislator among five, than as one among 14 in a meeting hall they see as far, far away. I must acknowledge their preference.
I will have more to write later. [And yes, with time, this website will be reconstructed bit by bit to reflect our new reality.] But for now, here is what I said Thursday, June 24th to the Newfield Town Board:
****
Good Evening:
In The Road Not Taken, Robert Frost wrote:
"Two roads diverged in a yellow wood,
And sorry I could not travel both
And be one traveler, long I stood,
And looked down one as far as I could…" (You may remember the rest.)
As a Town Board member myself, I try never to mix partisan politics with governance. But, please indulge me this one time. I may make some news tonight.
These past months, I looked down a new road. I took it for a while. But this week I found rocks in my path. I'm turning back now; back home.
Tonight, I'm announcing to this Town Board, to your constituents—and to mine—that I am suspending my campaign for the Tompkins County Legislature.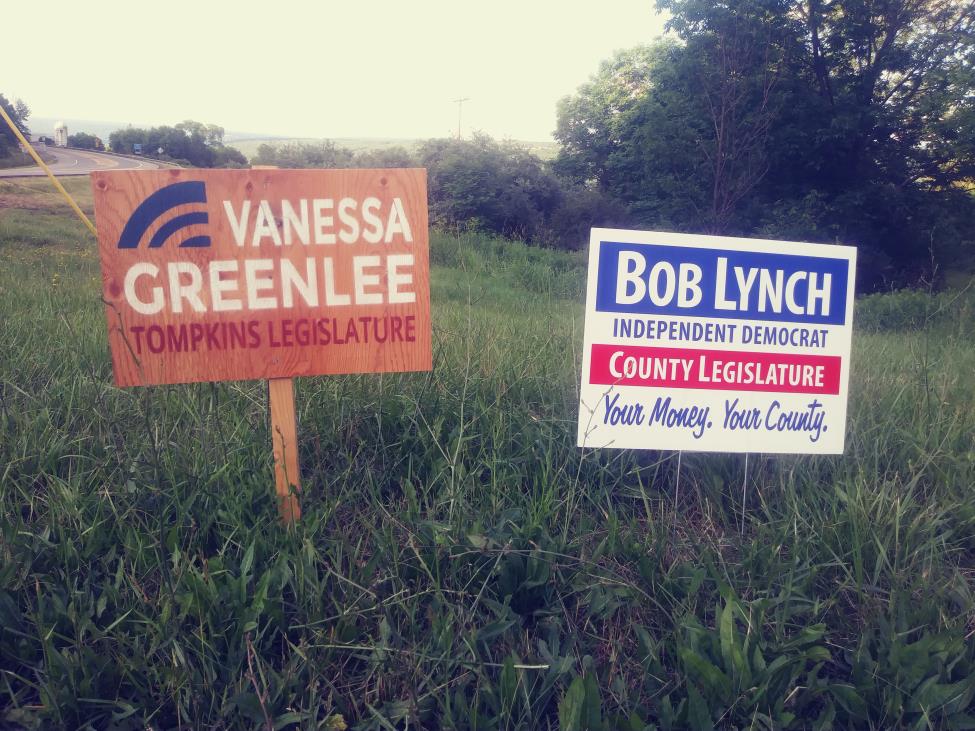 The voters have spoken. Tuesday, Democrats by a wide margin chose Vanessa Greenlee as my Party's nominee. I finished a distant second. Republicans earlier chose Randy Brown. Greenlee and Brown deserve to face each other, one-on-one, head-to-head, in November, without confusion.
Greenlee is a principled progressive; Brown a committed conservative. I, a political centrist, need not complicate matters and muddy the mix with a middle ground candidacy, fracturing the race, drawing away votes from one person or the other; leaving a less-than-decisive outcome with no one winning a majority. Democracy demands better.
I will not be your next County Legislator. I have suspended my campaign. I'm retrieving my yard signs. I'm curtailing canvassing. I'm stepping aside.
But I will remain on the ballot. I've labored too long, going road-to-road, door-to-door, to surrender those 151 nominating signatures on a whim. And I would betray the trust of those who've signed for me by canceling their preference with my one stroke of a pen. They have the right to vote for me—should they choose.
A second announcement: Tonight I announce my intention to seek reelection in 2023 to the Enfield Town Board. I intend to seek no higher office—now, or in the future.
The road I will take is the one I began two years ago; only now, with the added wealth of having come to know so many new friends, those of you I've met these past months here in Newfield—and that includes you, the members of this Town Board. Newfield and Enfield are twin sisters of a sort. So I will return for regular visits. When I do, I can learn, and maybe also contribute.
"Two roads diverged in a wood, and I—
I took the one less traveled by…"
And yes, Newfield, that has made all the difference—even though my journey was brief.
Now, I'm turning back. Back home. Thanks.
Robert Lynch
###