Planners, Town Board could have bridled Breezy Meadows, but didn't
Analysis and Commentary by Councilperson Robert Lynch, June 5, 2023
"But, you know, you still have to give people rights to do what they want with the land they own,"
Enfield Planning Board Chair Dan Walker; May 10, 2023
Woulda, Coulda; Shoulda… but clearly didn't. And frankly, now it's too late.
That's this writer and Councilperson's view when it comes to Enfield's approach to a proposed 33-lot, Podunk-to-Halseyville Road subdivision that virtually nobody in this town wants, but that now propels itself toward fast-track approval, with Enfield's Planning Board—and now the Town Board's majority—either refusing to tap the procedural brakes to slow the pace of supposed progress or else pleading the weakened excuse that regulations leave them helpless to act.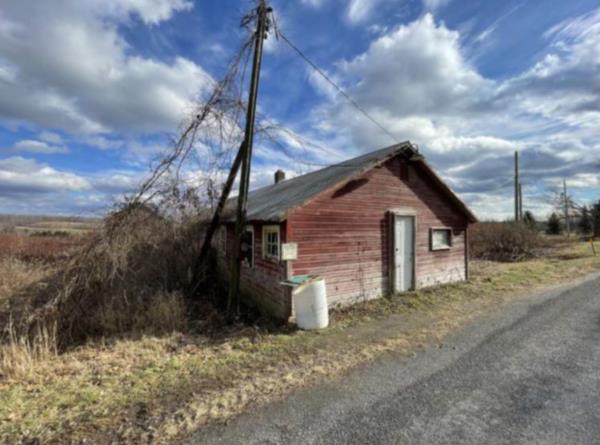 Expect the Town Planning Board this Wednesday (June 7th) to approve the "Breezy Meadows Farm" subdivision, New York Land and Lakes Development's ambitious carving of Enfield's rural landscape. Breezy Meadows has become Enfield's most hotly-debated commercial land-grab controversy since the Black Oak Wind Farm fiasco of a decade ago. Land and Lakes would chop the former John William Kenney farm—a now-overgrown, 337-acre weed patch that includes its more than one dozen, sprawling, decaying former Babcock chicken barns— into building lots of varying sizes ranging from three to 32 acres. Expect those lots to be snapped up over time by transplants from Ithaca, or maybe even New York City.
One can envision many a lot as being just the right size for the hobby farmer. But the likely carving up of one-time cornfields also brings to neighbors who border the sprawling subdivision anxious distress. Many of those neighbors have bedrock wells producing marginal yields at best. Those wells already draw forth too little of what Mother Nature offers. Thirty-three new homes would likely bring new wells of an equal number. And as I cautioned my Town Board colleagues and Enfield's Planning Board Chair May 10th in my passionate, yet failed attempt to steer Breezy Meadows' review into a more cautious lane, "There's only so much water to go around."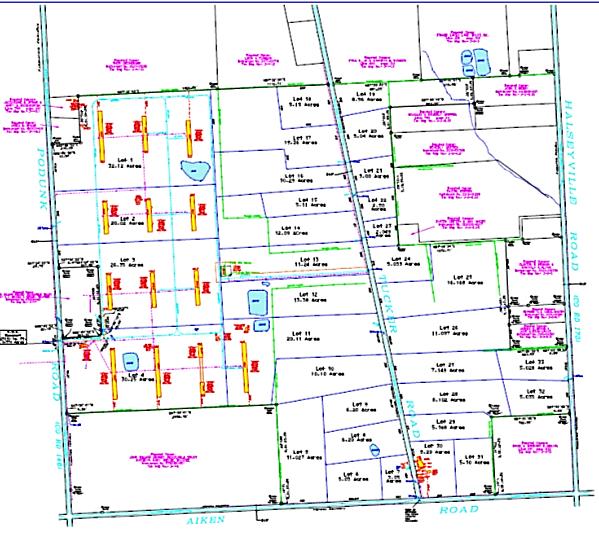 Earlier, at a well-attended—and decidedly critical—Public Hearing April 5th, and again at the Planning Board's session a month later, I'd called upon Town planners to require Land and Lakes to prepare a detailed Environmental Impact Statement for its subdivision. I also wanted the Oneonta-based developer to underwrite a professional hydrological study to assure Breezy Meadows' neighbors that new wells would not draw away so much water that they'd endanger neighborhood supplies. Planners ignored my suggestions. Instead, they adopted the semantically-confusing, yet developer-friendly, "negative determination of environmental significance." And they declined to demand the Environmental Impact Statement. Breezy Meadows won.
The Planning Board's unanimous vote gave Breezy Meadows its most significant procedural victory. What will likely follow June 7th only grants finality. All the regulatory grunt work came in May.
"The Planning Board did not accept either one of those recommendations," I counseled my Town Board colleagues May 10th, as Planning Board Chair Dan Walker concluded his customarily routine and perfunctory monthly report to our Board. "And I thought that maybe it would be an opportunity here for this Town Board to discuss whether they think that was the proper decision," I added.
"The Planning Board has the authority under current law," I acknowledged. "We're not disputing the Planning Board's authority here. We're just saying that, I think, personally, as one Councilperson, that it was the wrong decision to make."
My request for Town Board pushback got no takers. Nonetheless, it brought with it another form of good. It generated a more than 30-minute, triangulated and focused conversation over whether the Planning Board's decision was correct. And even if the Planning Board had erred, participants pondered, it raised the question of whether the Town Board or its Planning Board partner holds the legal license to demand from Land and Lakes a more stringent level of review.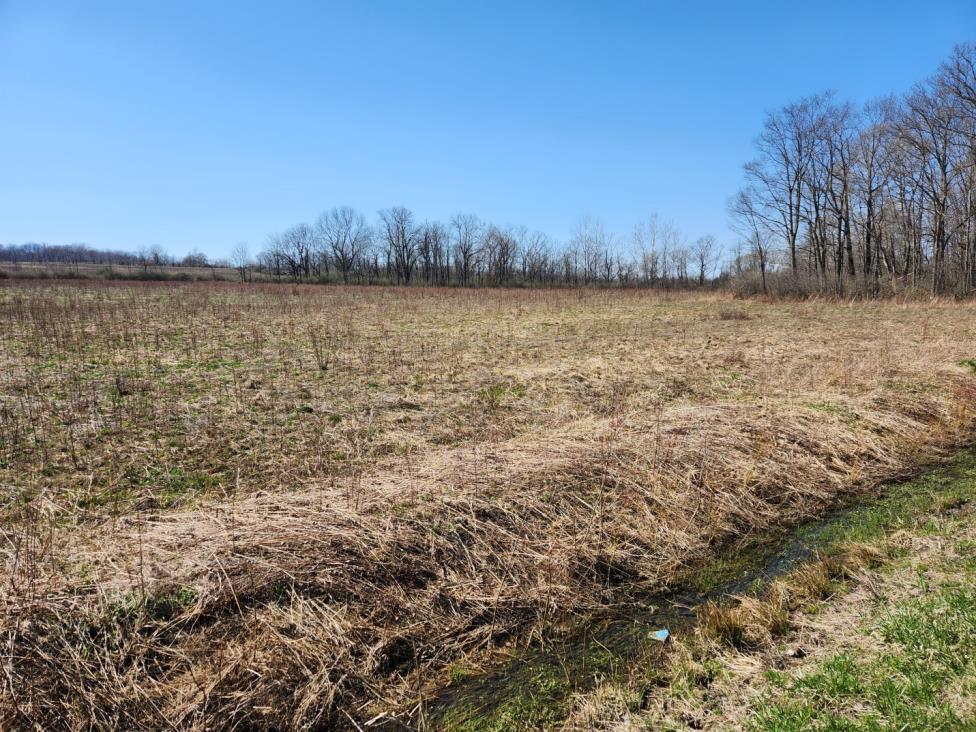 "I think that the Planning Board is going by the regulations that they have in their land use regulations," Town Supervisor Stephanie Redmond said that night in Walker's defense. "So they're following that to the tee," she added. "And if we want to change that, we need to change that substantively within our Site Plan Review laws or our Subdivision Regulations."
Redmond's key argument, one she leaned on repeatedly, was that regardless of Breezy Meadows' worth or danger, Land and Lakes had found a snug regulatory crack to crawl within. The Supervisor maintained that without tighter site plan review—the Supervisor mentioned town-wide zoning at one point—that a hydrological study could not be demanded now because Enfield's Subdivision Regulations and its Site Plan Review Law simply make no provision for it.
I, Councilperson Robert Lynch, by contrast, pushed the envelope. I noted that a key question (Question 4-b) on Part 2 of the State-mandated Full Environmental Assessment (SEQR) form directed the Planning Board, the project's lead agency in SEQR review, to state whether the "water supply demand from the proposed action may exceed (a) safe and sustainable withdrawal capacity rate of the local supply or aquifer." The Planning Board concluded that any impact on the water table would be minimal or nonexistent. But the form demanded the Board cite a specific source to support its conclusion. Finding a credible citation proved tough for Town planners.
A valid source, I argued, would be the hydrological study I had requested. And without that valid source, I insisted, the Planning Board would have lacked a basis for its dismissive conclusion. If they'd found otherwise—that wells might be endangered—then it could have triggered calls for an Environmental Impact Statement from the developer.
Planning Board member Mike Carpenter had "agonized" over the source citation, I reminded Chairman Walker on Town Board meeting night. And although Land and Lakes had presented Walker's Board in late-April a self-compiled "Well Water Study," I described the developer's submission as a "very cursory, generalized, and non-particularized water study," one based on Town-wide water logs and "anecdotal" evidence.
"They sought information from three well drillers," I told Walker at the Town Board meeting. "Two of well drillers had (said), 'Well, I don't think it will be a problem.' And the third well driller didn't even return their phone calls. So I don't think that's a sufficient water study," I said.
"So it was generous of Land and Lakes to even do that level of study into the water conditions there," Redmond countered. "Because as far as our Site Plan Review laws go, and our Subdivision Regulations go, they're not held to do anything like that."
The Supervisor continued, "Even if the study came back and said every house around there will lose all of their water, they still—it's not part of our Subdivision Regulations that it would impact the subdivision there…. They can't just arbitrarily enforce regulations that do not exist. "
Supervisor Redmond and I did most of the talking during the Town Board's 30-plus minute go-around that Wednesday night. Councilperson Jude Lemke spoke only sparingly. Cassandra Hinkle spoke to the matter not at all. Councilperson James Ricks did not attend.
The rhetorical triangulation repeatedly retreaded old ground. Redmond latched onto the Subdivision Regulations' alleged inadequacy. I maintained that the Planning Board could have protruded its neck further to address water-supply impact, thereby fulfilling its mandated role. And Dan Walker, whose opinions most firmly guided the Planning Board's Breezy Meadows review, defended the Board's lack of further inquiry because, as he saw it, the 33 new lots would be so widely spaced that one purchaser's well would not deplete anyone else's well, either within or outside of the development tract.
"They're not going to draw down the aquifer for a residential use," Walker insisted. Still, moments later, the Board Chair, who lives very near the Breezy Meadows site, cautiously acknowledged, "And it's typical in that area that … there's water yield problems."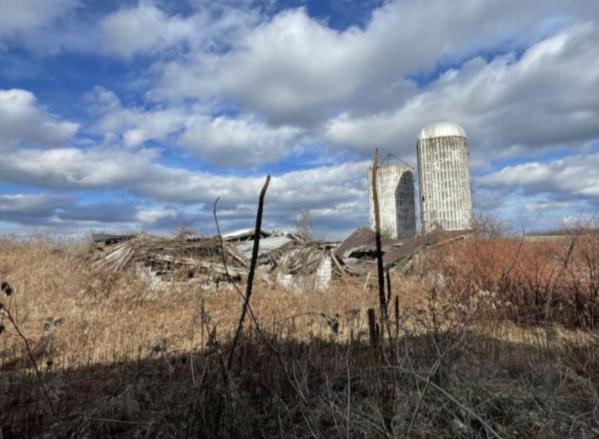 Walker assured the Town Board that Land and Lakes plans to guarantee to buyers the buildability on any lot it sells, "which means they have to have a water supply," he said. "That's in their contract. That's what they told me, anyhow."
Nonetheless, Walker followed his statement with a wise nugget of common sense: "If you're worried about a water supply when you're building a house, you probably ought to have the well drilled before you build the house, just in case."
Of course, those who drilled—and then built—on adjacent parcels decades ago can find scant solace in Walker's admonition.  They've already bought into the risk.  They have houses—and wells.
But the May 10th debate continued to cycle. Dan Walker deflected the need to worry. Supervisor Redmond deferred tightened oversight to another day; a day when stronger laws stand at the ready. And I, for my part, painted a worst-case scenario of what may loom for those who live nearby.
"What happens—what happens when these 33 lots get built, the wells get drilled, and the people outside the development area, their wells go dry?" I asked. "What will we as a Town Board do about that?"
Supervisor Redmond offered a less-than-comforting answer.
"So currently, under New York State law and Town law, they would get something like a 'Water Buffalo' to come and fill a tank," Redmond said.   "That's what usually happens.  If we want something different, we need to build it into our regulations.  We need to build those into our Town law."
"I would suggest that what we'll have to do is we'll have to bite the bullet and we'll have to have a water district," I rebutted. "And we'll have to bring in water from Ithaca or Trumansburg. And that's going to be something that's going to be a big, heavy lift for this Town."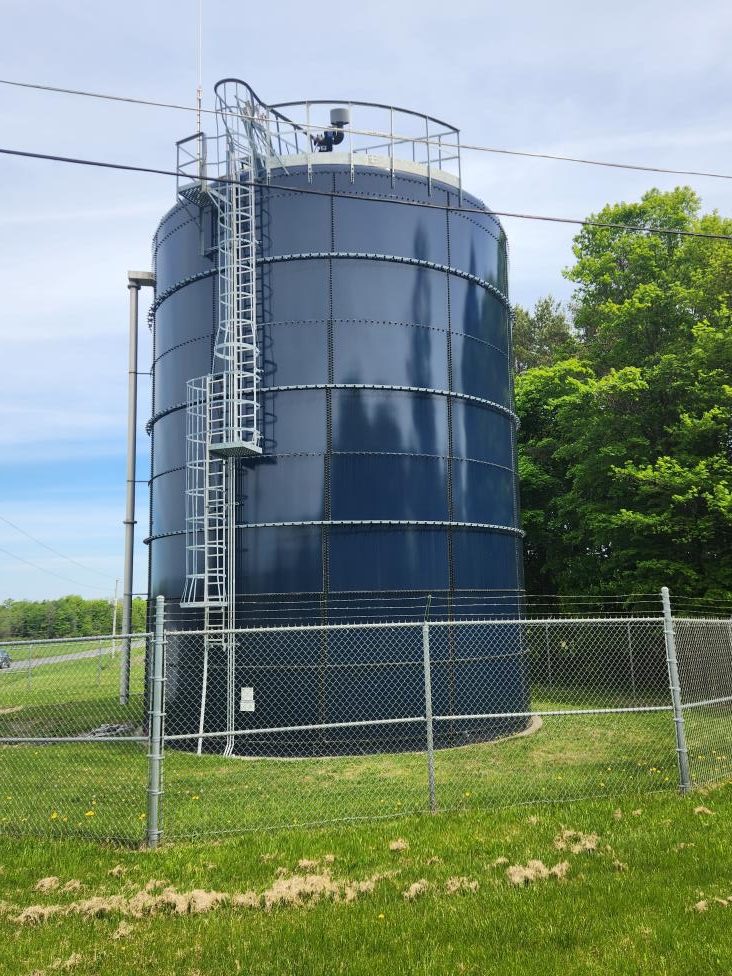 The nearest public water source for Enfield is the huge, blue standpipe at Iradell and Van Dorn Roads, just over the town line in Ulysses. Bolton Point sources the water that's there. Ulysses purchases it from the Town of Ithaca. The water supply's plentiful. But it would take miles of pipe to bring the water to Breezy Meadows' neighborhood. Sources peg construction costs at a Million Dollars a mile.
As for public water, "We'll probably have to do it at some point anyway," Supervisor Redmond opined. "We are going to be facing development in Enfield. We are going to be facing development in Enfield." She repeated her words for emphasis.
But long range prescriptions aside, I was seeking that night short-term remedies for the years—maybe the decades—before public water ever comes Breezy Meadows' way.
I had scripted a Town Board Resolution for possible submission. As I sometimes do, I kept its text aside, not sharing it before the meeting. While it acknowledged the Planning Board's "direct authority" and its "legal jurisdiction" over Breezy Meadows, my Resolution would have called upon the Planning Board to condition its subdivision approval upon the developer's submission of "a professionally-prepared, sufficiently-rigorous hydrological study," a study acceptable to the Planning Board, "to document the absence of significant adverse impact on the water well resources to those persons residing within reasonable proximity" of the development area.
My Resolution would also have urged the Planning Board to require Land and Lakes to negotiate a Road Use Agreement with the Town so as to underwrite the likely need to upgrade Tucker Road, now lightly-traveled, but likely to see increased traffic once more than a score of new homes line it. My recommendation thereby addressed yet a second concern raised by Breezy Meadows' critics.
But that Resolution stayed in its folder all night. I did acknowledge its existence, but did nothing more. Reading the room, I realized that no other Town Board member would have supported it.
"Well, I don't think the Board is prepared to override the Planning Board at this point on this issue," Councilperson Jude Lemke remarked, Lemke offering one of her few comments in the evening's Breezy Meadows go-around.
"I think that there was an opportunity, an opportunity that was probably lost by the Planning Board," I counseled the Town Board that night. "That because of the need; and the potential to draw down the water supply of people in that area, that they could have required the developer to do a hydrological study as a condition to getting its site plan approval. I think they could." I said.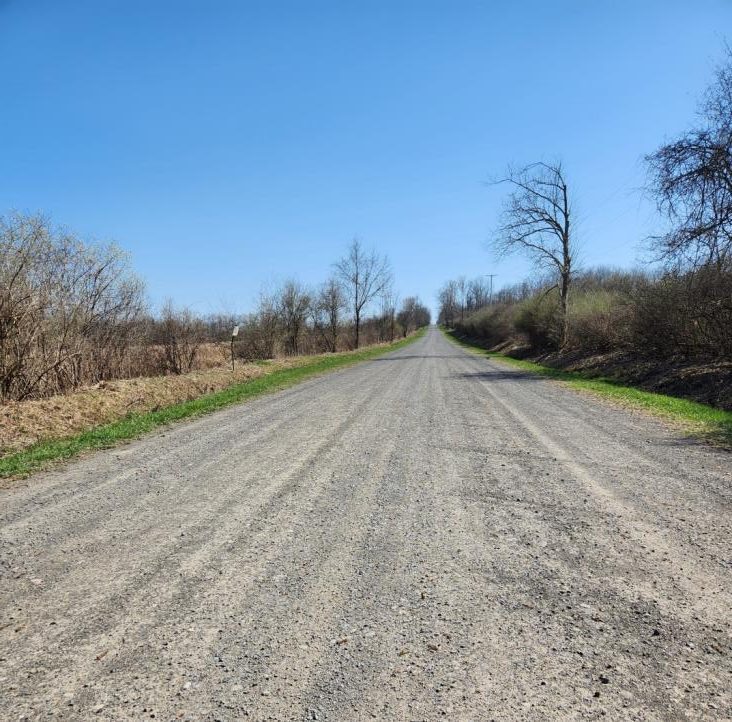 I had more to tell the Town Board. I'd noted that commenters at the April third Public Hearing had mentioned Tucker Road's potential need for paving. They'd also referenced the threatened removal of hundreds of acres of farmland potentially available to anyone with a tractor and a plow. Marguerite Wells, a Hayts Road sheep farmer whose farm rests only a fraction of a mile from Breezy Meadows, had raised that argument most passionately at the April Hearing.
"It kind of makes a farce of the Public Hearing process," I told Chairman Walker, "because the expressions, the opinions expressed at the Public Hearing really were not regarded highly by the Planning Board."
"Yes, they were," Walker responded. He strongly disagreed with my assessment. "We do take those comments into our discussions, and we do take them seriously."
Nonetheless, Dan Walker closed what likely became the Enfield Town Board's last extended talk about Breezy Meadows' with a telling statement as to how he and his Planning Board view the controversial subdivision they will soon approve; and perhaps also how they weigh other projects before them.
"But, you know, you still have to give people rights to do what they want with the land they own," Walker said. "That's where we have to evaluate everything."
It's tempting for some observers to label our May 10th triangulated Breezy Meadows exchange as "Lynch's Last Stand." Please don't do that. Because this controversy has many chapters yet to be written; many concerns still to be addressed. Before those new chapters become part of Enfield's future challenges for those of you living in Breezy Meadows' shadow, keep track of the water tanks you fill and the pumps you run. And here's hoping you don't need that "Water Buffalo" to come visit your home anytime soon.
###
Posted Previously:
Shawna: "Shocked" by others' "SWAT Team" Talk
by Robert Lynch, June 1, 2023
What a difference a county line makes. Tompkins County Legislature Chair Shawna Black Thursday morning doubled down in defending her welcoming stance toward "Asylum Seekers," her preferred term to describe those who might migrate here from the southern U.S. Border following the lifting of federal Title 42 immigration restrictions last month.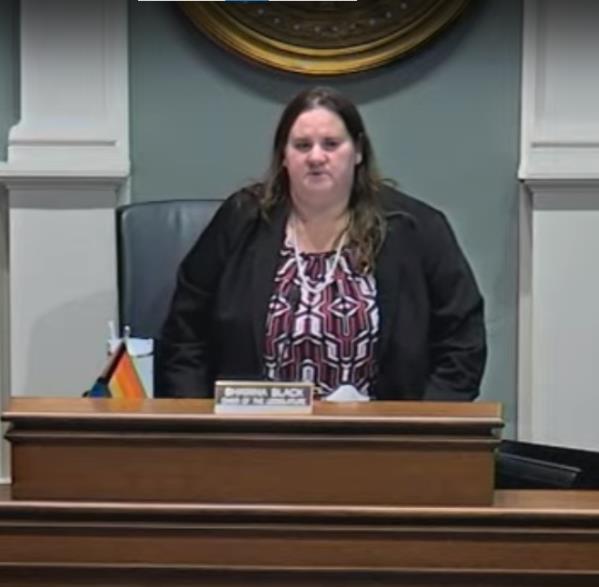 But in a 26-minute Zoom meeting described as a "briefing call regarding the potential arrival of asylum seekers in our area," a conference attended by invited County officials, municipal leaders, and community advocates, Black leveled harsh criticism at leaders in other counties—including those adjacent to her own—who've declared States of Emergency explicitly to keep unwanted southern migrants out.
"We are continually shocked by news (from) neighboring counties, and what's coming out of their mouths," Black told the online gathering of about four dozen. "We will have SWAT Teams to greet them," she quoted one unnamed official from another county as having said as to how his or her government would receive any migrants who might be transported there.
The alleged "SWAT Team" remark could not immediately be verified or attributed.
Shawna Black's Thursday encouragement of border migrants to relocate to Tompkins County in search of asylum underscored earlier remarks she'd made at a May 16th meeting of the Tompkins County Legislature. "Those who seek asylum in Tompkins County will be welcomed as our new neighbors," Chair Black then stated. Legislator applause followed her statement.
None of those invited to the Thursday County-sponsored Zoom meeting disagreed with Black's assessment. Nor did they question Black's criticism of those elsewhere who prefer to take a tougher stance.
Casey Verderosa of the resettlement group "Ithaca Welcomes Refugees" termed Black's approach to the migrant issue "level-headed."
"This community cares about humans," Aly Evans of Foodnet Meals on Wheels told the online gathering. "People need food."
Tioga, Cortland, Schuyler, and Chemung Counties have each declared States of Emergency. The Cortland County declaration continues through June 11. Tioga County's latest extension of the emergency rules runs through next Sunday, June 4th.
"Although we welcome individuals and families into our communities, we want them to come prepared, able to sustain themselves by having the ability to work, have the proper immunizations and a support system," Tioga County Legislature Chair Martha Sauerbrey said in a statement Tuesday as she issued her fourth, short-term extension of her original May 11th emergency order.
"This situation threatens the public safety," Cortland County Legislature Chair Kevin Fitch wrote May 12th when issuing his county's Emergency Declaration.
"The County of Cortland is experiencing a housing crisis," Fitch wrote in defense of his order. "Cortland County is not capable of receiving or sustaining any number of migrants and/or asylum seekers," Fitch stated.
While Tompkins County's leadership and community advocates seek to welcome those transported here seeking refuge, the busloads of outsiders that locals first expected have yet to arrive.
"The State is in uncharted waters here and is evolving," Tompkins County Administrator Lisa Holmes told the Thursday briefing. Holmes reported that neither has New York State nor New York City signaled when, or if, it may transport asylum seekers here.
Based on an update she received Wednesday from Governor Kathy Hochul, Holmes did report that the number of New York City arrivals from the southern border has declined in recent days. Holmes said officials credit the Biden Administrations post-Title 42 immigration policies for having stemmed the flow of migrants following Title 42's lifting May 11th.
The migrant transfers upstate have been at the direction of New York City Mayor Eric Adams, much to the disappointment—and anger—of those in charge of Upstate's more conservative counties.
Only about 300 migrants have been transported upstate so far, Holmes reported, based on her Wednesday briefing by the Governor. The cities of Yonkers, Newburgh, Poughkeepsie, Albany, and the town of Colonie (near Albany) have served as the only communities of destination so far, Holmes stated. She said Mayor Adams is considering temporarily housing some New York City arrivals in a hangar at JFK Airport.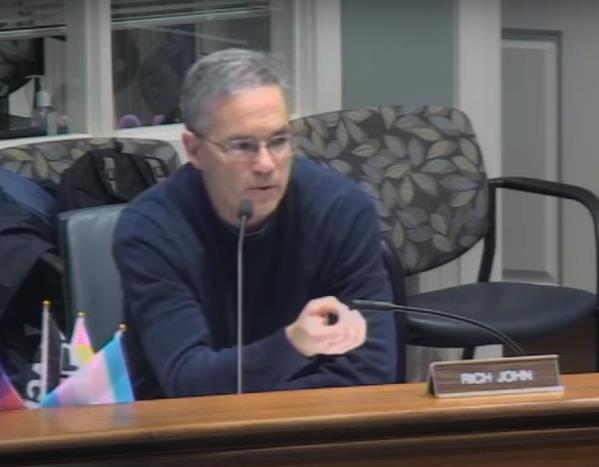 Governor Hochul wants to "tone down the rhetoric and stop the finger-pointing," Holmes quoted the Governor as having stated during their Wednesday conference. Governor Hochul said she may employ available New York State facilities to quarter some transferees, if necessary. But Holmes was told that leaders of counties where such facilities are located will be contacted ahead of any relocation.
Holmes was also assured that New York City will bear the costs incurred by anyone transported upstate.
"They will be coming here," Tompkins County Legislator Rich John predicted as he added his remarks to the Thursday online briefing. But John also voiced disappointment that State Government has largely abdicated its leadership role and "seems to be saying that this is a New York City issue."
"New York State has to own this," John emphasized. "There has to be a better way to address this."
County Administrator Holmes indicated that another community briefing—the third in its series—could be held "a week or two out" as more becomes known.
###
Update: ARPA Gets "Declawed"
$350G in Enfield Funding now looks safe
by Robert Lynch, June 1, 2023
It acted with dispatch. It acted on sound counsel. But as the dust settles in Washington and elsewhere, and with Congress poised to enact a $30 Billion "clawback" of COVID-relief funding as part of the Debt Ceiling deal, the Enfield Town Board may have acted with unnecessary haste and worry when it called a special meeting last week and appropriated nearly $295,000 in one night toward a host of projects in fears that its lump sum of American Rescue Plan funds would soon evaporate. Wiser advice one week later has indicated the money's secure.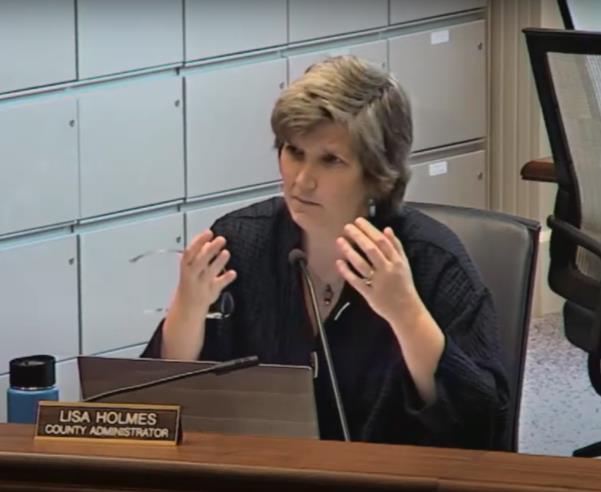 As to the COVID relief clawback, "I've not heard it's ARPA," Tompkins County Administrator Lisa Holmes told a monthly Zoom meeting of elected municipal officials Thursday morning. Newfield Town Supervisor Michael Allinger said he'd been told the same thing. And although the Debt Ceiling Bill, negotiated between Congress and the White House, calls for the clawback of "unobligated" COVID relief money, Dryden Village Mayor Michael Murphy said he's been told the clawback only applies to funds still kept within the federal agencies, not what was promised—and subsequently handed out—to municipalities like Enfield.
If promised money were clawed back, there'd be "some screams" from local officials, Murphy told the Zoom conference.
Only after the Enfield Town Board had acted with excess caution on May 25th and distributed as much of its $349,639 American Rescue Plan appropriation as it found sound places to spend it—leaving little more than $23,000 left—did clarification emerge to calm local nerves a bit.
As usual, the devil lies in the details; and more particularly, in the definitions Washington bureaucrats and bill-writers placed on the terms they used when crafting their legislation.
"Local government officials need not panic," the New York State Association of Towns (AOT) posted on its website during Memorial Day weekend, days after Enfield's special meeting. "Once funds left the U.S. Treasury and were delivered to local government, they were considered 'obligated' for federal government purposes," the AOT's legal staff counseled. "This is different than the requirement that local governments spend or obligate funds by 2026."
"In sum," AOT advised, "local governments should not have to return ARPA funds, nor do they need to rush and spend the funding."
I know: Now they tell us!
One's tempted to equate this semantic snarl to the one that bedeviled former President Bill Clinton during the Lewinski scandal a quarter-century ago. In this case, "It depends on what the meaning of 'obligated' is."
Even after the Enfield Town Board had distributed funds by Resolution May 25th, members worried about whether they'd provided sufficient protection against a Congressional clawback. Contracts with recipient agencies had yet to be penned. Checks remained to be cut. And in a couple of instances, contract awards for building repairs required competitive bids, not to be opened until late-June. Earlier this week, at least one Town Board member (this writer) spoke of the need for yet a second, special meeting, one to finalize whatever payments could be awarded prior to the debt deal's Presidential signature.
Moreover, in a May 29th memo to the Town Board, Councilperson Robert Lynch (this writer), recommended the Board follow through on informal sentiments expressed at the close of its prior Thursday's meeting and dedicate the remaining ARPA funds to a paving project just outside the Highway Garage. It was a project pushed by Highway Superintendent Barry "Buddy" Rollins.
"We have $23,180.97 left in ARPA as of last Thursday night," this writer wrote. "I recommend we 'obligate' every last penny of it to Buddy's yard paving project. A simple resolution should suffice."
That second, special meeting never occurred. In retrospect, it appears there was no need for it.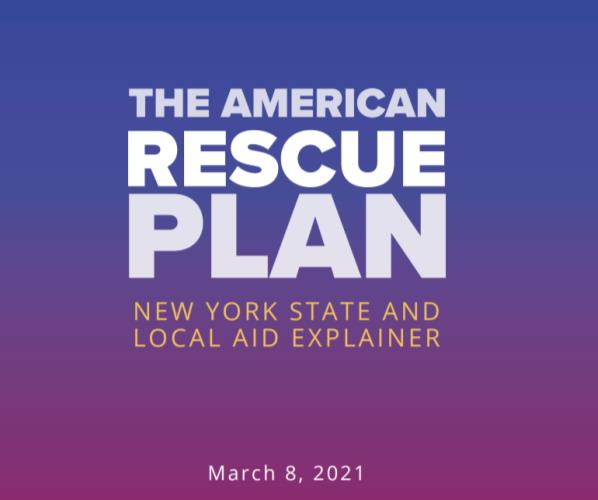 Concern about the Enfield ARPA funding's potential clawback arose at a May 10th meeting of the Town Board. It did so when Insero and Company's Duane Shoen, in detailing Enfield's annual audit, revealed that unspent ARPA funds stood vulnerable to clawback as part of the debt ceiling negotiations.
"If that money remains uncommitted, it's definitely possible, depending on how those negotiations work out, that there may be some efforts to claw some of that back," Shoen told the Town Board. In hindsight, it appears that when he defined "uncommitted" in its most literal sense, the auditor had lacked the most complete information.
"No one in Enfield should worry that we did the wrong thing," Councilperson Lynch stated Thursday as the Debt Ceiling bill, including its $30 Billion COVID clawback, stood poised for action by the U.S. Senate. "To the contrary, we did the right thing; the judicious thing," he added. "We appropriated Enfield's ARPA funds wisely; spending money only on worthwhile projects and agencies. We helped buy the Enfield Food Pantry a building site. We're enabling the Community Council to take youths on three years of field trips. We're buying the Highway Department a generator to keep its crew functioning at top notch ability during emergencies. And we're replacing a leaking roof over the Town Clerk's office."
"The appropriations will serve Enfield well," Lynch added. "Maybe this mini-panic, as I've described it, gave us the kick in the pants to do what was needed."
###
Posted Previously on this story:
Use It or (Maybe) Lose It
Enfield spends ARPA cash to beat the Congressional clock
by Robert Lynch. May 25, 2023
A "mini-panic" was how this writer and Councilperson characterized Enfield's Thursday evening mindset as he spoke at a Tompkins County Council of Governments (TCCOG) meeting a few hours earlier. It was perhaps an exaggeration, but this writer made his point.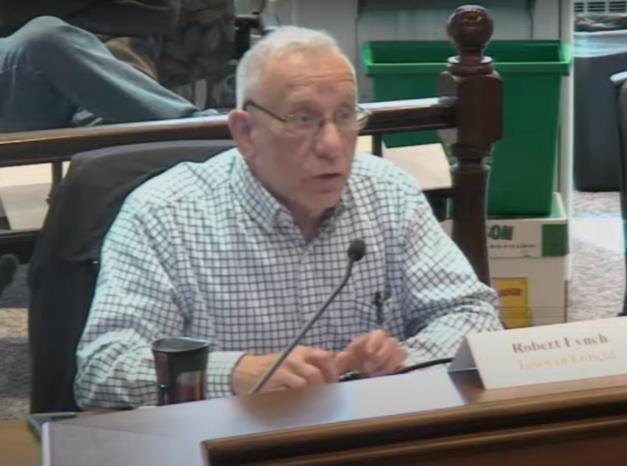 Fearful that Congressional negotiators might claw-back earlier-granted—yet still unspent—COVID relief money granted Enfield through the American Rescue Plan (ARPA), the Enfield Town Board Thursday evening quickly distributed $295,000 among eight Town- or nonprofit agency-sponsored projects, leaving little more than $23,000 of its $349,639 ARPA award remaining to be spent..
The Enfield Food Pantry, the Enfield Community Council (the ECC), and the Enfield Volunteer Fire Company (EVFC) each became ARPA recipients in the process. However, the Fire Company received less money than did the other two agencies, prompting one of the only significant disagreements during the otherwise collegial, businesslike meeting that lasted less than an hour.
Let's not act "faster than we can think," Councilperson Robert Lynch (this writer) cautioned his Town Board colleagues as they prepared to vote on the ARPA distributions. Yet act with urgency they did.
The Town Board has known the total of its federal ARPA award since 2021. Yet its members have up until now chosen to spend the cash thoughtfully and without haste. The Board assembled an ARPA Advisory Committee in April of last year, a panel comprised of Board members and private citizens. The committee deliberated in private and handed forth a generalized list of recommendations. For months the list sat on the shelf.
In the end, however, the Town Board followed its own priorities, culminating in its Thursday night vote. The decisions came at a special meeting, hastily convened by Supervisor Stephanie Redmond after the Town's auditor had warned the Board May 10th that the COVID relief "clawbacks" Congressional negotiators have referred to in their ongoing debt ceiling talks could endanger unspent ARPA moneys nationwide.
"It's come out that the Republicans in control of the U.S. Congress are thinking about cutting the federal deficit in the debt ceiling negotiation talks by clawing back what the media describes as 'COVID Relief Funds,' Lynch asked Insero and Company auditor Duane Shoen at the May 10th meeting. "Is any of that ARPA money that may get clawed back if the Congressional Republicans succeed?"
"Absolutely yes," Shoen responded. "I know you've received the money," the auditor continued. "It's still sitting in the bank…. If that money remains uncommitted, it's definitely possible, depending on how those negotiations work out, that there may be some efforts to claw some of that back."
Supervisor Redmond sensed surprise at Shoen's words. And since his warning, she's moved quickly to seek distribution of the federal cash. And as Councilperson Jude Lemke told the Town Board Thursday, it's conceivable Congressional Republicans will rewrite the rules to grab even the cash Enfield chose to spend that same night. But with a firm plan for distribution in place, commitments established by Resolution, any Republican clawback could prove more difficult, Lemke surmised.
As Washington debt ceiling negotiations edge ever closer to a supposed June first default deadline, media reports suggest that even the Biden Administration may regard unspent ARPA funds as a negotiating throw-away as it searches for a compromise with the GOP.
With Councilperson James Ricks excused due to an ongoing illness, the Enfield Town Board Thursday unanimously adopted a catch-all Resolution that distributed the $295,000 among eight projects that it had either previously committed to undertake, or decided that night to aid with lump-sum appropriations.
Among the prior projects specifically assigned ARPA funding was a $70,000 replacement of the Town Hall roof over the Clerk's Office and a $30,000 upgrade of the Enfield Courthouse exterior. The Board had authorized both projects at meetings in April and then proceeded to advertise bids for the projects earlier this month.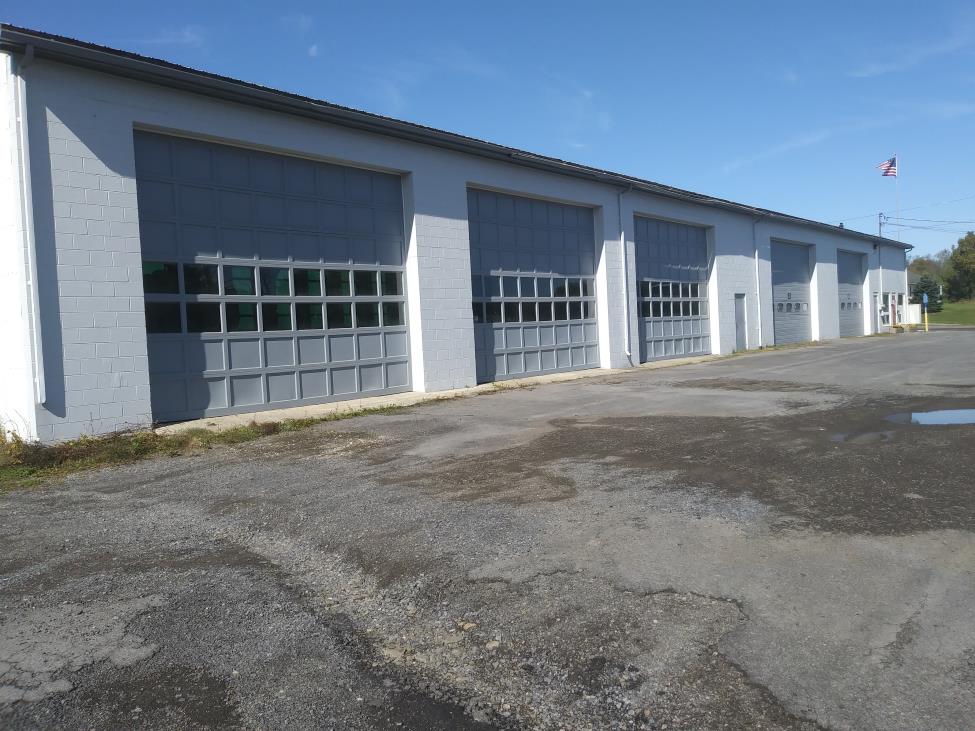 Other earlier-resolved spending packaged into Thursday's Resolution included purchase of a Highway Department backup generator ($50,000) and acquisition of automatic defibrillators ($4,000), one for the Town Clerk's Office, and another for the Highway Department.
Also authorized Thursday was a $31,000 set-aside to fund a variety of Town Clerk's office renovations, including countertop windows, office furniture, and security cameras.
But what generated greater discussion was a trio of initially-equal allocations that ate up more than a third of the ARPA cash. The Board settled on providing equal $45,000 allocations to the Enfield Food Pantry and the ECC, and a lesser-amount, $20,000, to the EVFC.
The Resolution's initial draft had earmarked $45,000 for the Fire Company as well. But in part at Lemke's suggestion, the majority reduced Fire Company funding by the $25,000 drawn from ARPA at budget time last fall to maintain continued third-year funding for protective firefighter outerwear, so-called "Turnout Gear."
Lynch objected to the last-minute reduction, saying ARPA funding for the gear last October was meant to be treated differently; it spared the Town the inconvenience of reopening its three-year contract with the EVFC. Lynch maintained that Fire Company leaders saw last year's funding the same way as he did. (No EVFC leader attended Thursday's meeting.) Lynch voted for the final funding package only reluctantly, conceding that the Board's majority viewed the matter differently than he did.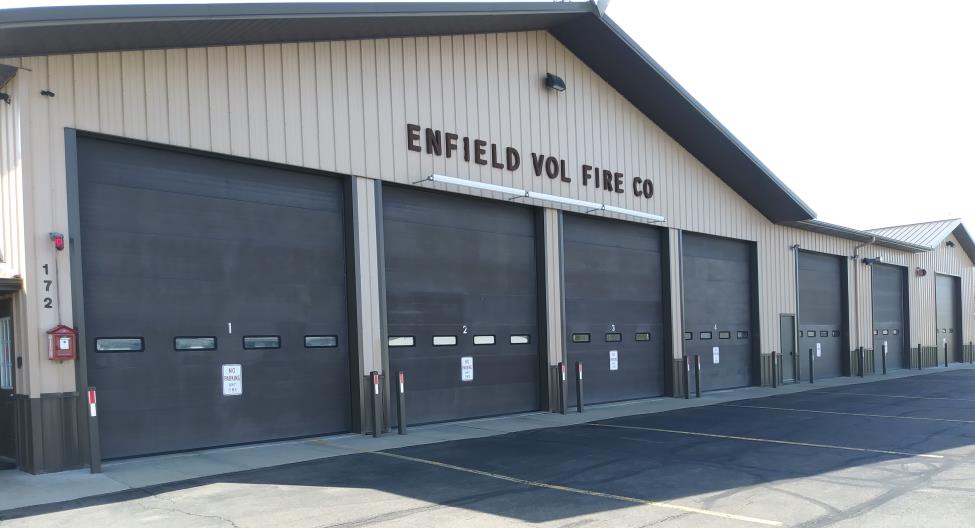 The Town's $45,000 ARPA funding to the Food Pantry was directed toward the purchase of a $62,500 parcel of property Enfield Food Distribution seeks to buy as its new distribution site.
The ECC's funding, another $45,000, will underwrite three years' worth of youth programs, including summer camp activities, trips to zoos and museums, and what its application termed "career exploration and exposure."
"The COVID pandemic further isolated families in a rural, sparsely populated community," the ECC's Deborah Teeter wrote in her half-page, newly-revised application for ARPA support. "Much attention has been given to children's academic losses," Teeter's narrative continued, "but children also lost the opportunity to spend time together and build social skills."
With the Town Board having committed more than 93 per cent of its ARPA allotment following Thursday's vote, the lone question remaining is how will it spend what little is left. To that point, Highway Superintendent Barry "Buddy" Rollins had a suggestion. Rollins had sought ARPA money to pave both the yard back of the Highway Garage and also the driveway leading to that building.
The paving would have cost big bucks; over $100,000 for the yard, nearly $95,000 more for the driveway. Rollins voiced disappointment that the Board had declined to consider the requests. He also faulted an unnamed Board member—in fact, it was this Councilperson—who wrote in a May 17 email that "to pave a driveway and a work yard inside the fence… doesn't address one human need in this Town." The member continued, "And it paves places that the public doesn't drive anyway."
Rollins said his Department's employees drive and use the area, and that their needs should have been considered.
Board members took no formal action on Rollins' request. But they agreed to consider using the remaining $23,000 unspent after Thursday's vote to pave a portion of the Department's work yard. Approaches to the Town Clerk's Office may also be repaved.
###
Update: Ricks withdraws; Enfield Primary Still On
By Robert Lynch, May 24, 2023; Updated May 25, 2023 @ 2:18 PM
[Please Note: This story is written by incumbent Enfield Town Councilperson Robert Lynch, who, until Wednesday, was a Democratic Primary opponent of James Ricks and still could face a Primary contest for reelection should a committee designate a replacement candidate.]
Update (May 25, 2023): Though Enfield Councilperson James Ricks has sought to withdraw his candidacy for re-election, Tompkins County elections officials indicate there's little they can do to honor his request. Ricks' name, they say, must appear on the June 27th Democratic Primary ballot, the Primary must be run regardless of Ricks' request, and should Ricks win the Democratic nomination, he'd go on to the November General Election with virtually no way for even Ricks' vacancy committee to substitute the name of another candidate.
"It's too late to withdraw from the Primary," Democratic Elections Commissioner Stephen DeWitt told this writer (and fellow competing candidate) Thursday. "The only thing Ricks can do," DeWitt said," is to inform Enfield voters that he doesn't want to run and that they vote for somebody else."
DeWitt further explained that the three-person vacancy committee Ricks had designated on his Designating Petitions can only replace a candidate when that candidate becomes legally disqualified to serve. DeWitt gave examples of such legal disqualification as a candidate's death, his moving out of the town, or his conviction for a felony. None of those circumstances apply to Ricks.
Should Ricks lose the party primary, the matter would be settled, DeWitt noted. Then the two remaining candidates, as Democratic nominees, would proceed to the General Election (where, at present, they'd run unopposed). Should Ricks win the Primary, despite his reluctance, be listed on the November ballot, and subsequently win the General Election, the Commissioner said Ricks could always decline to take his oath of office and leave it for the Town Board next January to choose a replacement Councilperson.
[The earlier-posted original story follows]
****
James Ricks, believed to be the first African-American ever appointed or elected to the Enfield Town Board, will leave office at year's end and will not compete for reelection in the June 27th Democratic Primary, Ricks announced late Wednesday through a spokesperson. Ricks, who suffered a stroke earlier this year, cited health reasons for his decision.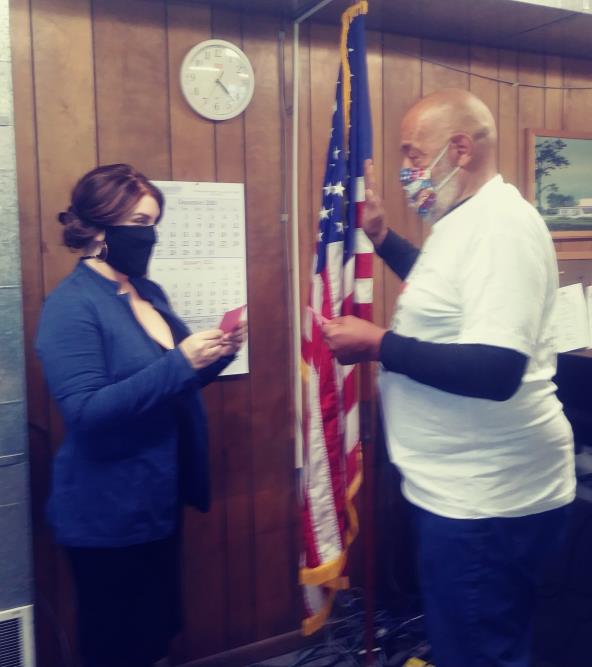 "After thinking this through and meeting with my support committee from the Anti-Racists in Enfield group, I, James Ricks, have decided to withdraw my candidacy for the Enfield Town Board," Ricks announced Wednesday evening through his associate, Enfield resident Thomas Joyce, who serves with Ricks in the Anti-Racists in Enfield (A.R.E.) organization. "I would like to focus on this for now and some other things in my life. I'd like to give myself this time to heal," Ricks' statement continued.
Though the decision, at least for the moment, removes any contest for either the earlier-scheduled June Democratic Primary for Enfield Councilperson or for any subsequent contested race in the November election, it incurs no immediate need for the Town Board to appoint a Councilperson replacement. Ricks' statement indicated he intends to serve out his current two-year term through year's end.
"As for my current town board appointment, I will continue to engage in Town Board activities when I am able to until the end of the year," Ricks stated. And addressing his ongoing advocacy for native American rights, especially those of the Cayuga Nation, Ricks continued, "I am dedicated to continue building the relationships with and recognition of the Gayogo̱hó꞉nǫ' people in Enfield."
James Ricks further indicated that he intends to remain active in A.R.E and work on the group's efforts "to draft a proposal of inclusion for the Town of Enfield."
Enfield Town Board members first learned of Ricks' medical condition at their March 8th monthly meeting when Supervisor Stephanie Redmond and Joyce revealed the reason for the Board member's absence.
"James had numerous small vessel strokes that may not necessarily heal and could get worse," the March meeting's Minutes quoted Joyce as reporting. "James is struggling with controlling his blood pressure," Joyce told the meeting.
The meeting's Minutes continued with Joyce remarking. "He (Ricks) is in good spirits and he does not appear to have any lasting complications."
Ricks subsequently attended the Enfield Town Board's April 12th meeting, but departed prior to its adjournment. He requested to be excused from the Town Board's most recent session, May 10th.
The Enfield Town Board appointed James Ricks as Councilperson in mid-December, 2020. The Board named Ricks to fill a vacancy left by the sudden resignation of then-Councilperson Stephanie Redmond. Redmond had departed the Town Board—but only briefly—one week earlier as part of her effort to secure the position of Town Supervisor, an office she now holds. The Ricks appointment transpired during a tumultuous flurry of Town Board departures and arrivals in the wake of former Supervisor Beth McGee's resignation in September 2020. As many as three new Town Board members were named during a three month period.
As state law required, Ricks stood for election in November 2021 to finish the remaining two years of Redmond's uncompleted Councilperson's term. He was elected to the shortened position unopposed.
But Ricks' sudden withdrawal now raises uncertainty as to the operation—or even the need—for a June 27 Democratic Primary, one in which three candidates (including this writer) had been expected to compete for two Enfield Councilperson's seats.
In March, Ricks had petitioned for reelection, his Democratic Party Designating Petitions circulated exclusively by his supporters, including by Supervisor Redmond, party leaders, and A.R.E members. When the second Councilperson incumbent, Robert Lynch (this writer) and political newcomer Melissa Millspaugh also filed for the positions, the candidate field required a primary to determine the party's nomination, one based on the primary's top two finishers.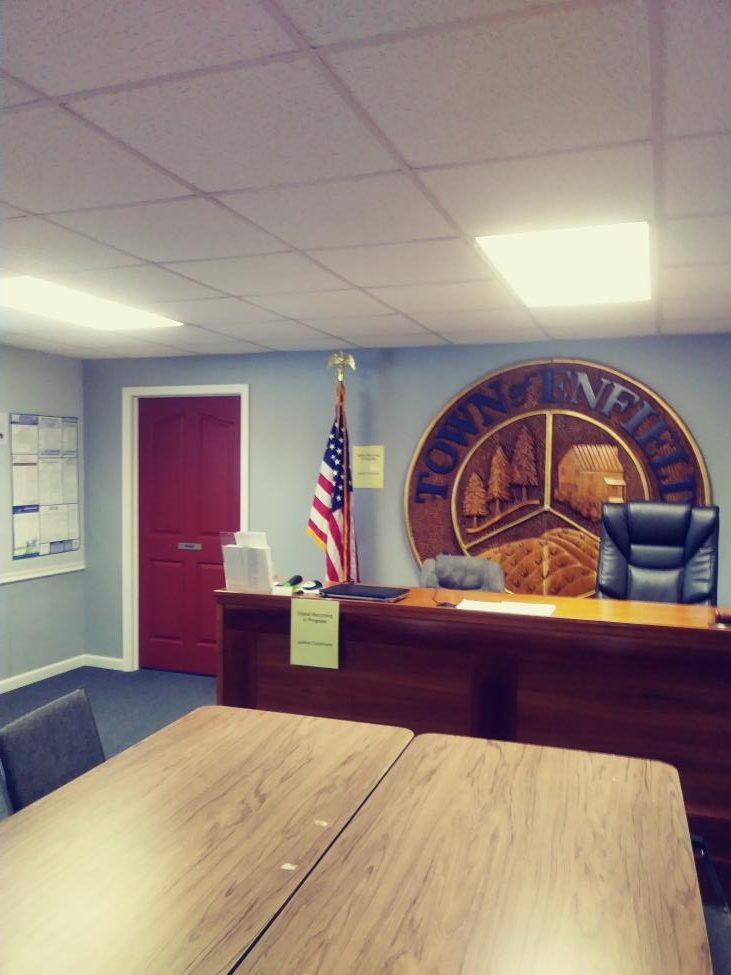 But Ricks' departure from the late-June contest leaves only two viable candidates at the moment, namely Lynch and Millspaugh. Yet the Primary Ballot has already been set, and state law may require a Primary be run, regardless.
"It's too late to cancel the primary," former Enfield Democratic Party Chair Barbara Sadovnic communicated to party members in the hours following Ricks' announcement. Sadovnic indicated that Ricks and Tompkins County Democratic Elections Commissioner Stephen DeWitt had already conferred.
"My best wishes to James as he continues his recovery," Councilperson Lynch wrote Joyce Wednesday in acknowledging Ricks' planned departure from the race, Lynch adding, "I trust we will see him (Ricks) at Town Board meetings soon."
As to the Primary, Lynch reminded Democratic leaders that Ricks' party petitions had designated a three-person replacement committee, one that would hold the power to designate a successor candidate should a vacancy arise. Enfield residents Susan Robinson and Martha Fischer sit on that committee, as does Ithaca resident Catherine Rossiter.
As of Wednesday evening, members of the replacement committee had yet to announce their plans, if any, to field an alternate candidate. Ricks' announcement, released through Thomas Joyce, made no reference to a replacement.
It also remained uncertain Wednesday whether a withdrawal at this late date, little more than a month before the Primary, could allow a committee-designated replacement's name to appear on the June ballot.
Up until James Ricks' unexpected withdrawal from the Councilperson's race, Enfield Democratic Party leaders had begun laying plans for a candidate forum in early- June, the forum's exact date undetermined. Following Ricks' announcement, party leaders voiced greater uncertainty about such an event's scheduling. The Councilperson's positions were the only ones subject to a Democratic Primary in Enfield this year. (Republicans will hold a two-way Primary June 27th for Highway Superintendent.)
"Given that a replacement is possible, I would urge that we continue plans for a candidate forum," Councilperson Lynch wrote Democratic leaders late Wednesday.
###
Posted Previously:
Shawna to Migrants: "You will be Welcomed"
by Robert Lynch; May 16, 2023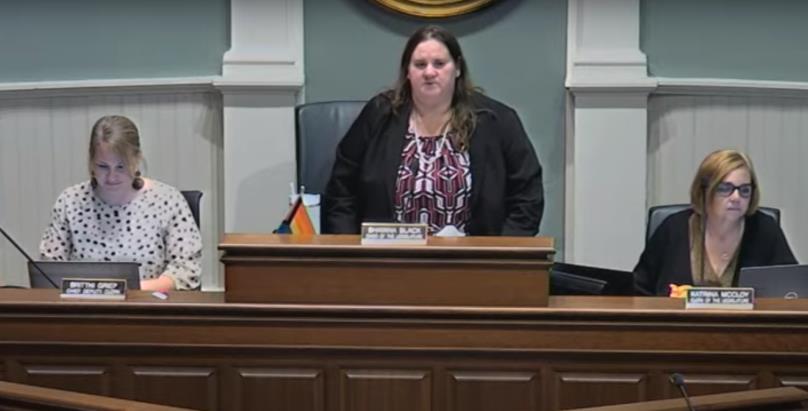 Best never tell Greg Abbott or Ron DeSantis what Chair Shawna Black said to the Tompkins County Legislature Tuesday night. The Texas or Florida governors might just send several busloads of border-crossing Latin American migrants Ithaca's way.
"Those who seek asylum in Tompkins County will be welcomed as our new neighbors," Black told the County Legislature near the start of its Tuesday biweekly meeting, the Legislature's leader making her first widely-aired comment on the potential transfer of busloads of migrants from the southern border to Tompkins County. They'd likely come by way of New York City, ordered by Governor Hochul or New York City Mayor Eric Adams.
Black's nearly four-minute, 500-word prepared statement, which she read aloud to the Legislature, struck a decidedly accommodating, liberal tone. It stood in marked contrast to statements made in recent days by leaders from Tompkins County's more conservative neighbors, some who've declared states of emergency or otherwise informed New York officials to avoid transferring any southern migrants to their communities, places like Schuyler, Tioga and Broome Counties.
"Tompkins County has always prided itself in being a caring, accepting and open community," Shawna Black told her fellow legislators. "In the future, Tompkins County may be in a position to welcome asylum seekers. If given the opportunity, we would do so with coordinated resources and open communication with the state, local partners and our community."
Following her statement Tuesday night, delivered a half-hour into the Legislature's two-hour meeting, Black's fellow Democrats in Legislative Chambers responded with applause. Yet not all clapped. Republicans Lee Shurtleff and Mike Sigler sat in silence.
Tuesday's marked the first meeting of the County Legislature since the federal government lifted the pandemic-era Title 42 restrictions that had impeded the arrival of undocumented immigrants crossing the southern border seeking asylum. Although a flood of asylum seekers had been expected following Title 42's expiration last Thursday night, that surge of migrants has proven smaller than many expected, the number of border crossings actually having declined from those days prior to Title 42's expiration.
Nonetheless, the unpredictability of future border crossings has fueled fears among some that a renewed surge could follow in the days ahead. Last Thursday, speaking before the Newfield Town Board, County Legislator Randy Brown had warned that Governor Kathy Hochul might direct as many as ten busloads of southern migrants from New York City to Tompkins County. No such transfers have yet to occur.
Brown had last Thursday also informed the Newfield meeting that Legislature Chair Black had pushed back to unnamed state officials on the prospect of migrant transfers to the level that Brown had suggested. Black's prepared remarks Tuesday made no reference to any initiatives on her part of blunt the number of new arrivals. Nonetheless, the Chair was careful to refer to any southern arrivals only in the future tense, and she always generalized as to their numbers.
And of note, Shawna Black always referred to potential arrivals by the politically-correct term of "asylum seekers," not "migrants."
"Right now as we await more information, we're asking the community to be patient," Shawna Black told the Legislature. "If we are to receive asylum seekers, we would commit to as robust and compassionate accommodations as we are able to offer," she continued. "In any case, we would only be able to effectively welcome a limited number of asylum seekers. We're in coordination with relevant community partners on how we might house and deliver services to these individuals."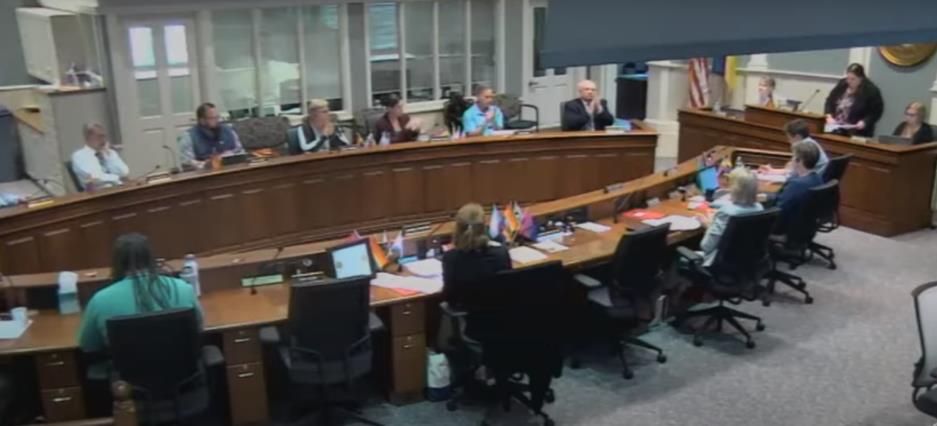 But the overall welcoming nature of Shawna Black's statement may become what's most off-putting to some conservatives. Every sentence of Black's statement carried the message of an outstretched hand that stopped just short of spreading unlimited open arms.
"The United States has an imperfect immigration and asylum system," she said. "Regardless of delays in inaction at the state and federal levels, welcoming communities like ours can do our small part to offer safe harbor."
In an odd twist near the end of her remarks, Black conflated the potential migrant arrival with Ithaca's continuing, unsolved homelessness problem. It suggested that perhaps Black fears that the unplanned arrivals from the border could aggravate local housing shortages and make it even more difficult for Ithaca's already unhoused to find permanent shelter.
"I want to be very transparent with the facts that actions to potentially house asylum seekers come as our local homelessness issue is growing," Black told the Legislature. "We acknowledge that. Regardless of how this plays out, we can no longer endlessly debate proposals and leave them in need and unhoused without action to ensure stable housing and effective services."
Some might have thought that Shawna Black's statement Tuesday would have prompted a thorough legislative airing of the border migrant problem, especially given that Tuesday's legislative agenda was comparably light. It had no such effect. The Legislature took no action in response to the Chairwoman's comment. Indeed, virtually nothing more was said on the topic all night by anyone else.
****
A full transcript of Shawna Black's comment to the Legislature follows:
"I want to make sure that you have the facts and some of the information as far as where Tompkins County is headed:
"Tompkins County has always prided itself in being a caring, accepting and open community. As we observed during the pandemic, we have the tools and people to manage an emergency, coordinate with our partners, and to communicate with our community.
"In the future, Tompkins County may be in a position to welcome asylum seekers. If given the opportunity, we would do so with coordinated resources and open communication with the state, local partners and our community.
"Tens of thousands of asylum seekers have been transported from southern U.S. to New York City over the past several months. The City says that few resources remain available to house the newcomers. After calls from other counties for more communication and coordination with the City and the State, the Governor said that her team is working to first increase resources to New York City. They're also considering options where some asylum seekers may be relocated to more welcoming communities upstate.
"Plans are in development for if we were to receive asylum seekers. Our Administration, Emergency Response, Social Services, and Sheriff's Department staff are working diligently and staying informed on the issues as they develop. We are fortunate to have a caring community with so much good will. As with any challenge or opportunity, we have relied on our residents, businesses, religious organizations and not-for-profits to work with this to ensure safe and positive outcomes. I expect the same if we were to welcome asylum seekers.
"Right now as we await more information, we're asking the community to be patient. If we are to receive asylum seekers, we would commit to as robust and compassionate accommodations as we are able to offer. In any case, we would only be able to effectively welcome a limited number of asylum seekers. We're in coordination with relevant community partners on how we might house and deliver services to these individuals.
"I want to be very transparent with the facts that actions to potentially house asylum seekers come as our local homelessness issue is growing. We acknowledge that. Regardless of how this plays out, we can no longer endlessly debate proposals and leave them in need and unhoused without action to ensure stable housing and effective services.
"I would challenge us to consider comparably rapid brainstorming, leadership and political will to house people in Tompkins County. Yes, it's complicated. But it is also possible. The United States has an imperfect immigration and asylum system. Regardless of delays in inaction at the state and federal levels, welcoming communities like ours can do our small part to offer safe harbor.
"As with many things in government, this is about balancing; creating a community where people feel safe, cared for, and each person can contribute. As we navigate uncertain times, our goal as a County Government will be focused on transparent and timely communication to our constituents. We continue to look to our highly qualified staff for information and direction.
"In closing, those who seek asylum in Tompkins County will be welcomed as our new neighbors."
###
Posted Previously on this story:
Migrant Busloads may come here
Legislature Chair says no transfers imminent
By Robert Lynch, May 11, 2023; Updated May 14, 2023
Up to ten busloads of migrants from the Mexican border, shuttled by way of New York City, could be arriving in Tompkins County within days, Tompkins County legislator Randy Brown revealed to a meeting of the Newfield Town Board Thursday night.
Nonetheless, in a statement issued to the media the next day, the Chair of the County Legislature, Shawna Black, downplayed that possibility, Black telling The Ithaca Voice Friday that, "Tompkins County is not aware of any migrants slated to arrive in our community."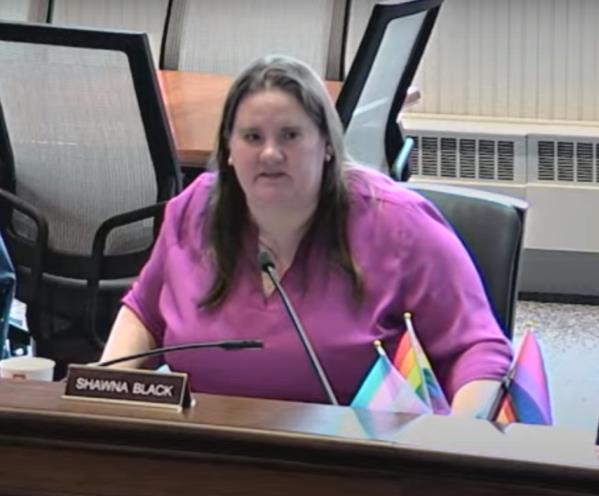 The potential transfers of border asylum seekers initially moved to locations downstate, their numbers swelled by the federal government's imminent expiration of Title 42 restrictions, come on the orders of Governor Kathy Hochul, Brown told the Newfield Board. However, later sources indicated that New York City Mayor Eric Adams may have been the driving force behind any relocation.
"They're going to be busloads. We don't have food to feed these people," Brown told Newfield lawmakers.
Nor, for that matter, do they have a place to stay. According to Brown, Shawna Black, Chair of the Tompkins County Legislature, when notified Thursday of the imminent arrivals—their numbers uncertain—pushed back hard. Brown said Black contacted unidentified New York State officials and advised them that temporary housing for the arrivals does not exist in her county.
In her statement to The Voice Friday, Legislature Chair Black made no reference to any pushback on her part. Rather, she stressed that no relocations to Tompkins County had been ordered to her knowledge. Black also told the online paper that Tompkins County would not, at least at the moment, consider any ban on migrant arrivals, as has already been imposed by some other counties, including Schuyler, Tioga and Broome.
"At this time, Tompkins County "is not currently considering a ban on accepting asylum seekers," Black told The Voice.
Though the online newspaper quotes a "statement" Black reportedly has made on the migrant issue, no such official comment was posted on the Tompkins County website as of early Sunday afternoon.
"It could be expensive," Brown Told the Newfield Town Board Thursday of the need to shelter, feed, and otherwise humanely treat those who suddenly come here. "Where are we going to house these people?"
The legislator mentioned at the meeting Tompkins Cortland Community College as one potential location to house some of the arrivals. After the meeting, he also speculated that the former South Lansing Center youth detention facility, owned by New York State, but now mostly closed, is another possible, indeed, logical location for migrant housing.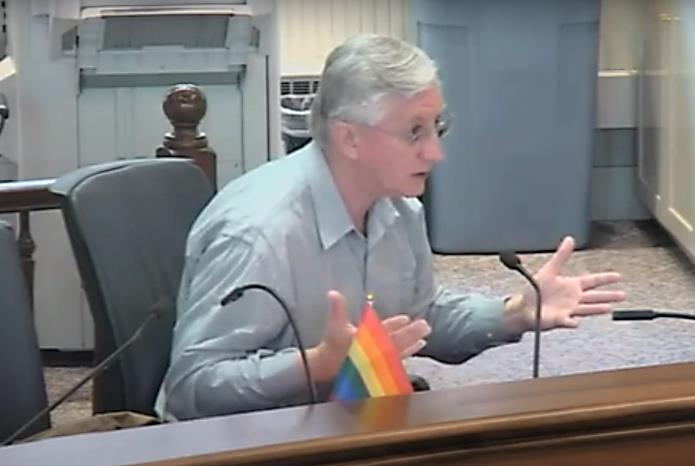 "It may be one bus; it may be ten," Randy Brown remarked after Thursday's meeting. Officials, he said, have no real way to know the true number of buses that may arrive locally.
Brown's revelation came as a late-breaking addendum to his monthly legislative report to the Newfield Town Board. Town Board members responded with words of concern that bordered on bewilderment. But the Board, itself, took no official action in response.
On Tuesday, May 9th, Governor Hochul signed an executive order aimed at addressing New York City's expected cross-border arrival crisis. Her order referenced logistical support she offered, mostly to downstate, but did not address her now-reported plans for transfers to upstate.
According to the Governor's news release, "The Executive Order will provide the State with greater flexibility to procure the resources necessary for municipalities to support asylum seekers while also allowing the State to increase the number of National Guard service members providing logistical and operational support."
"With Title 42 set to expire, the circumstances on the ground are expected to change significantly and this Executive Order will be an important part of our coordinated response. I have spoken to (New York City Mayor Eric) Adams and County Executives throughout New York as we work to address this situation," the Governor's release quoted Hochul as saying.
On Friday, Governor Hochul issued a letter to President Biden urging the President to direct additional federal resources to New York State to cope with the feared migrant influx.
"New Yorkers are working together to welcome asylum seekers and provide the necessary shelter and resources for these individuals who are simply coming to our state looking for a better life," Hochul stated in a Friday news release. She added, "I will continue working hand-in-hand with leaders from all levels of government to coordinate our statewide response and secure the resources we need to support these new arrivals."
Title 42, the former Trump-era, pandemic-related border policy, extended until now by President Biden, sometimes upon court orders, lifted Thursday at one minute before Midnight. The order had empowered border officials to turn asylum seekers away at the border on grounds that the Title 42 restrictions served to stem the spread of COVID-19.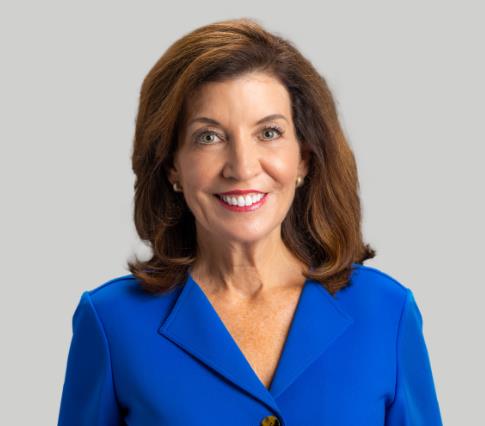 With Title 42's expiration, the Biden Administration will apply a different section of law, so-called "Title 8," which in some respect, officials say, is more punitive. Nonetheless, many acknowledge that those fleeing persecution in Latin American countries may not be aware of the new rule and have made plans, nonetheless, to cross the United States southern border as soon as Title 42 lifts.
In the days that followed Title 42's lifting, however, national media reported that the expected cross-border migrant surge has proven somewhat less intense than first feared. The less-than-expected flood of refugees could impact the need for transfers of those asylum seekers out of New York City.
Legislature Chair Black's Friday statement to the media struck a middle ground between compassion and the recognition of strained resources.
"The welcoming of any asylum seekers must be paired with the swift availability of significant resources from the State and federal governments," The Ithaca Voice reported Black as stating. "The safety of both our community and anyone newly arriving here are paramount. Please understand that Tompkins County is approaching this issue with caution."
"Our staff is aware of the issue and we have been in contact with the State Association of Counties and the Governor's office to stay informed of the situation across New York," Black added.
The Tompkins County Legislature convenes Tuesday night, May 16, for its normal biweekly meeting. Legislators could have more to say on the matter at that time.
###
Posted Previously:
Done Deal, Already?
Breezy Meadows Secures Environmental OK
Planners Waive Need for Developer's Impact Statement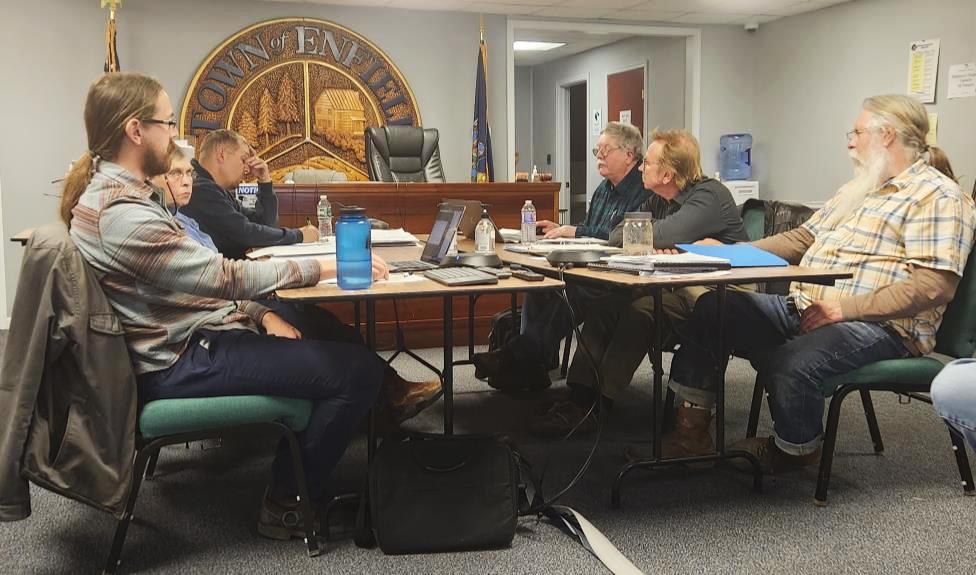 By Robert Lynch, May 3, 2023
It was the heaviest of lifts that the developers of Enfield's proposed—and controversial—Breezy Meadows housing subdivision had requested. And Wednesday night—perhaps sooner than some had forecast they would—the Town's Planning Board delivered .
With little questioning from within the Board itself, but following a brief, yet tense, exchange between the Planning Board's Chair and one Town Councilperson, the Enfield Town Planning Board unanimously made "a negative declaration of environmental significance" regarding the proposed 33-lot Breezy Meadows subdivision, and further specified "that an Environmental Impact Statement is not required.
With this key hurdle for the project surmounted—a decision that avoids owner New York Land & Lakes Development from underwriting a lengthy and more costly environmental study—Planning Board Chair Dan Walker signaled at the meeting's close that he expects Breezy Meadows' proposed site plan to come before his Board for its final approval in just a month.
"I'll prepare a resolution with all the bells and whistles in it," Walker told the Board, and will then, he said, move it to a vote in June.
"Breezy Meadows," Land & Lakes' proposal to subdivide the 337-acre former John William Kenney farm between Podunk and Halseyville Roads into building lots, has faced targeted criticism from its neighbors ever since the Oneonta developer first disclosed its plans in December. As many as a score of residents attended a Planning Board Public Hearing on the proposal in April, speakers' comments at the time decidedly critical. Fears ranged from the prospective loss of agricultural land; to increased traffic on currently-unpaved Tucker Road; to most particularly, the worried depletion of the well water supply when adding as many as 33 new homes.
"With the density we're talking with here, we're not going to stress the water supply," Walker insisted Wednesday, always erring toward optimism, as he steered his four Planning Board colleagues toward diminishing Breezy Meadows' water well impact, and also away from any thought that the water issue warranted more study.
Walker's rationale holds that with the subdivision dividing the former farm into lots averaging ten acres—some larger; some smaller—wells that the new owners will drill would be spaced sufficiently apart so that one neighbor would not deplete the underground water supply for anyone else, whether on the development tract or adjacent to it.
"It sounds like everybody will have a decent water supply for their house," Planning Board member Mike Carpenter concluded. Though sometimes cautious regarding Breezy Meadow's impact, Carpenter, like all other voting members, supported Wednesday's Resolution declaring the project lacking the environmental significance to require an in-depth study.
But momentary tension erupted when Enfield Councilperson Robert Lynch (this writer) interrupted the Planning Board's perfunctory discussion of Walker's environmental Resolution. Lynch challenged the Chair and suggested that his own Town Board had been misled when Walker had strongly suggested to the Town Board April 12th that the Planning Board would hold off key votes on Breezy Meadows until June, thereby enabling the Town Board, itself, to weigh in on the project at its May meeting.
Walker Wednesday refuted the allegation, insisting that the Planning Board was not taking final action on the project that night, only making its environmental determination.
Technically, Walker was correct, having told the Town Board April 12th these words: "Right now, I don't see a final approval coming at the May meeting… because we don't have all the data in yet."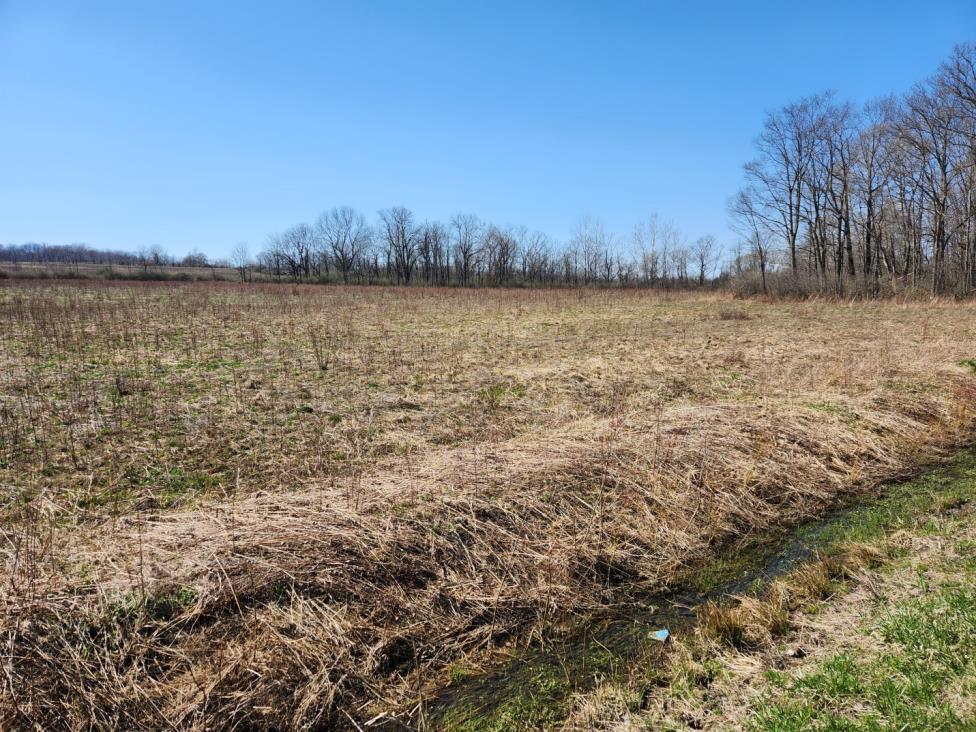 But most of that additional data Walker had said he needed concerned water. And it's the water data that's proven crucial to determining whether an Environmental Impact Statement will be necessary. One could have drawn the inference that planners would need to delay the environmental vote, too. They did not.
Lynch informed Walker that the Town Board had declined to provide the Planning Board any guidance regarding Breezy Meadows at its April meeting because the Town Board had assumed the decision clock had slowed and that the Town Board could wait a month to offer its input. Walker responded that when it comes to the need for an Environmental Impact Statement, sole authority rests with the Planning Board.
"The Town Board has no role in this," Walker told Lynch at one point. "We've decided no Environmental Impact Statement is required."
"You're not instilling positive relations between the Planning Board and the Town Board, or between the Planning Board and the residents of the Town of Enfield," Lynch rebutted.
"You're not instilling positive relations" either, Planning Board member Henry Hansteen told Lynch.
At its April Public Hearing, Lynch had urged the Planning Board to demand both an Environmental Impact Statement from Breezy Meadows' developers, and also that the firm underwrite a hydrological study to professionally assess the development's well water impact.
Prior to Wednesday's meeting, Land & Lakes had presented planners a pieced-together "Well Water Study" for the project. Though received by Town officials in an April 24th email, the report was never shared publicly before the Wednesday meeting, (It's since been posted on the Town's website.)
Most notably, the study's key two-page narrative concludes, "New York Land and Lakes Development feels there is more than sufficient water to serve 33 residential lots on this property by individual wells without having any negative effect on neighboring pre-existing wells located outside the subdivision."
Land & Lakes based its conclusion on a Department of Environmental Conservation website listing of 209 wells in Enfield, the vast majority of which are situated far away from the development site. It also cited the Town's own water well study, one that surveyed 260 well records, again, town-wide.
Finally, the developer contacted three well-drillers with supposed experience in the area. One driller said that "he doesn't know of any problems finding water and doesn't believe there would be a problem…." A second driller likewise said he didn't know of any problems. The third firm never responded, despite three attempts, the company said.
We'll rely on "DEC well logs and anecdotal data from local well drillers," Walker told Planning Board members in answering a particularly nettlesome question on the Breezy Meadows' Environmental Assessment. The Assessment is a less-exhaustive questionnaire that state regulators require towns to answer about proposed development, even when planners don't demand a full-blown Impact Statement.
"Just relying on anecdotal well driller data is not the same as a hydrological study," Lynch responded when he seized the opportunity to comment prior to Wednesday's vote. (Planning Board meeting procedures don't allow for public privileges of the floor.)
No other Town Board members attended Wednesday's Planning Board meeting.
Other neighborhood concerns amply aired at the Breezy Meadows hearing in April received scant discussion by Town planners Wednesday. The project's impact on Tucker Road never got more than glancing consideration. And while some had argued in April that chopping up an old farm into building lots would eat up valuable cropland, the Board spent little time Wednesday on agricultural impacts, concluding, by inference, that the farm fields weren't all that valuable anyway. And Land & Lakes, Board members said, could always merge lots and sell them to a farmer, albeit for a price.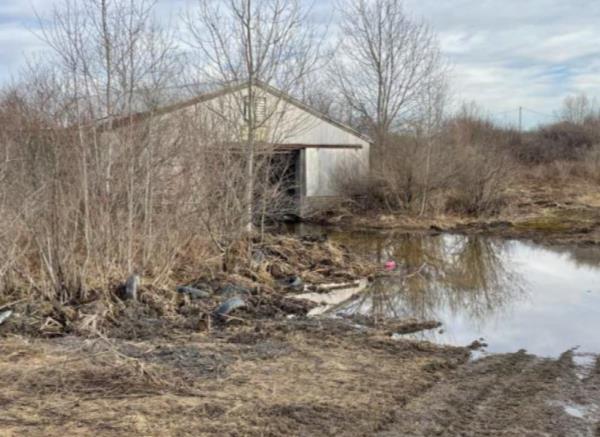 Someone asked how the developer would treat the vacant, increasingly overgrown site between the present and when a purchaser buys it.
"If we can get somebody to take it for hay, I'd prefer it to a bush hog," Alan Lord, the developer's project manager, told Wednesday's meeting. Lord also said he plans to bring in larger equipment to grind up the heavy undergrowth surrounding the former Babcock Poultry Farm buildings on the Podunk Road side of the tract.
And then there's the question regarding chopping of a different sort. It concerns how soon Land & Lakes dividing of the Kenney farm will lead to new homes sprouting up amidst the goldenrods.
"In the 25 years I have worked for New York Land and Lakes Development, I have not seen one of our subdivisions with 100% built out," the company said in its Well Water Statement, the document sent to the Town by Alan Lord, and thus its implied author. "Using that stat," he predicted, "in the next 10 years there will be 7 or 8 houses built out of the 33 parcels." The firm's go-slow prediction was intended to allay fears that new housing construction will be fast and furious.
"It is likely that a few buyers will buy more than one parcel or will just buy for investment later on," the report speculated.
Of course, such investment buying is just what some in Enfield most fear. Look at today's Ithaca. Don't expect the Breezy Meadows controversy to subside anytime soon, even though the subdivision itself increasingly looks like a done deal.
[Expect additional reporting on this story.]
###
EVFC's long-shot bid for downtown funding
A Déjà vu Moment in a post-Second Wind World
by Robert Lynch, May 5, 2023 (Updating a prior story)
It's a long-shot. Odds are it will never happen. Everything would need to fall into place just right. But if history repeats itself, and if misfortune befalls a Danby communal farm the same way it confronted a Newfield homeless camp, the Enfield Volunteer Fire Company could become the beneficiary of downtown funding it could use to build a bunk room, or do whatever else it had planned to do with money its leaders thought they'd lost the chance to receive.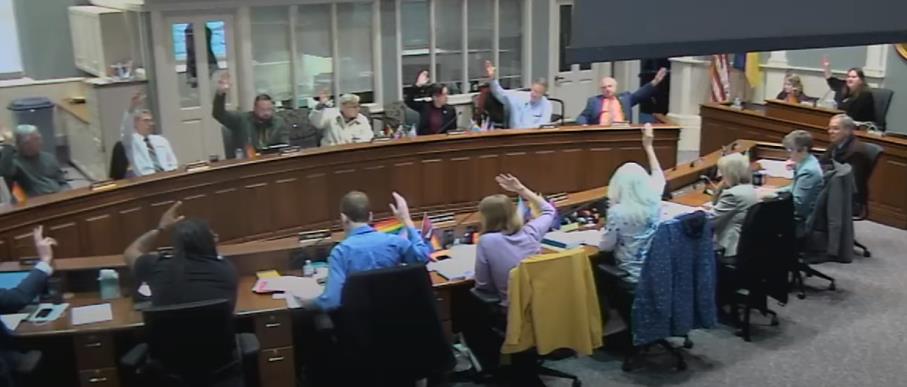 A list of 14 winning applicants for the Tompkins County's Community Recovery Fund raced through a legislative committee last Monday. The full Tompkins County Legislature dutifully ratified it the next night. And barring an all-too-familiar stumble that involves one awardee's securing a local municipality's consent, the varied collection of non-profits, governments, and at least one business will now gobble up the left-behind $510,000 that Second Wind Cottages forfeited when it gave up on its Newfield–based housing plan for the homeless. That winning list of 14 includes the Town of Enfield, but not its Fire Company. The EVFC rated just two candidates beneath the funding line.
But here comes that familiar twist: In a sense, the same plight that derailed Second Wind's filing under Tompkins County's Community Recovery Fund could also infect one of the newly-qualified recipients, a minority-focused cooperative farm planned for rural Danby, Khuba International. And the EVFC, so they say, has skin in the game.
"Déjà vu," Groton legislator Lee Shurtleff remarked during the Legislature's discussion of Khuba's $74,000 Recovery Fund award Tuesday. He was the first of several legislators to say those words. And he had reason to say it:
"The project as proposed right now is not in compliance with the Town of Danby's zoning laws," Dan Klein, Chair of the Legislature's Community Recovery Fund Advisory Committee, said regarding the Khuba application. And at that point, Klein shook his head.
"So if we pass it," Klein continued, "what we're doing is we're saying we're willing to fund it, and then it goes to the Town of Danby for them to go through their process and decide whether they want to move this project forward. We can't override the Town of Danby zoning."
Déjà vu, indeed. At least on the surface, the parallels with Second Wind appear striking. In both instances, the applicants secured their County funding promises before they got their hometown ducks in a row.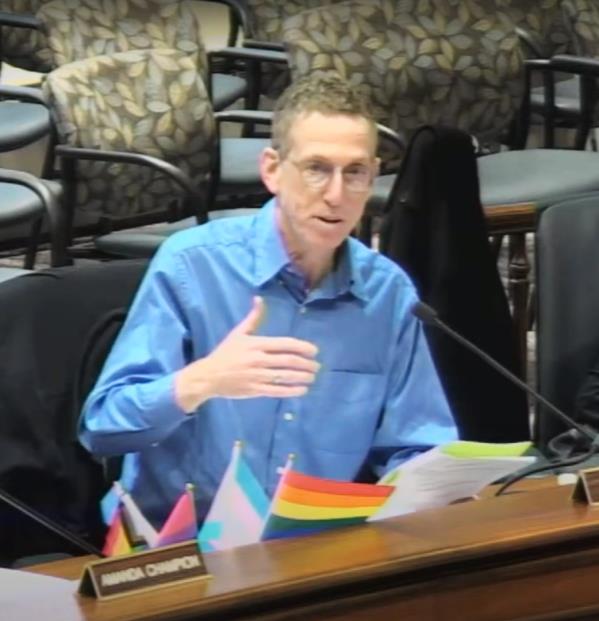 On the other hand, that may be where the similarity ends. Khuba's "Uhuru Creek Farm" is a cooperative farm. Second Wind Cottages' sought to bring 12-18 previously-homeless men to Newfield, their portended arrival bringing with it all the collateral concerns about substance abuse and feared criminality. In Second Wind's instance, the entire Newfield Town Board and a roomful of fearful residents stepped up to oppose the homeless camp. By contrast, for Khuba, Klein said he's only heard from two Danby Town Board members. Each voiced concerns about zoning non-compliance, not about the project's risks.
Nevertheless, the Enfield Volunteer Fire Company holds a self-serving interest in the outcome of all of this. Were Danby to deny the Uhuru Creek Farm zoning approval, Khuba would probably forfeit its County money. And were Khuba to forfeit, the EVFC, whose trimmed-down $50,000 Recovery Fund request fell just under the cutoff line, could pick up at least some of Khuba's then-surrendered cash.
Only a minimum $35,000 request from the Tompkins County Chamber of Commerce Foundation stands between the funding line and the EVFC's application, as scored by all 14 local legislators in recent weeks. And under fallback procedures endorsed by the Advisory Committee last Monday, any forfeiture of less than $250,000 would prioritize the next applicant on the list without need for further committee scoring.
"Do you see a good cooperative effort going forward, or are we possibly back to the table?" Shurtleff asked Klein regarding Khuba's prospects for zoning approval.
"It is hard for me to predict," Klein responded. Klein, himself, represents Danby. And about the two Town Board members' concerns, he said, "They were supportive of the idea and the project in principle, but concerned it would violate the zoning laws."
"So the actual Town Board has not taken a position on this yet," Klein acknowledged. "I really couldn't predict what's going to happen over there."
Ithaca-based legislator Veronica Pillar, a long-time supporter of Khuba's initiative, remained optimistic about the cooperative farm's approval prospects.
"I'm kind of like getting hearsay from folks," Pillar told the Legislature. "But this sounds like they have a substantively different relationship with the community than Second Wind did in Newfield."
Before Second Wind withdrew its tentative $510,000 Recovery Fund grant in late-March, the Newfield Town Board had imposed a one-year moratorium on new campgrounds in its town, a move targeted to blunt Second Wind's initial effort to build 18 campsite-type shelters with its newly-found money. Second Wind responded by switching its plans to the construction of a dozen tiny houses instead. Those 12 would complement the 25 already there. But facing continued community resistance, Second Wind dropped that idea, too.
Ithaca's Rich John, like other legislators, voted Tuesday to support the pair of resolutions that permitted Khuba International's proposal to proceed. But he also expressed the evening's strongest reservations.
"I am ambivalent on this one," Rich John said of the Khuba funding measure. "I like the project, but it does have a déjà vu aspect to it." John noted that he'd voted against Second Wind's funding because of Newfield's opposition. So he admitted his support now for Khuba's proposal comes "with a little trepidation."
"It does seem like there are storm clouds on the horizon; that we have two of, I believe, five Town Board members saying this just doesn't fit at all" John said. "And I'm uncomfortable that we're putting them in the position (that) they have to say 'no' to the project, and they're feeling the weight of the County saying, you know, 'come on, come on.'"
Rich John predicated his support for Khuba by sending a message to Danby's Town Board. That message: "This is their decision and that they're supposed to take their zoning seriously."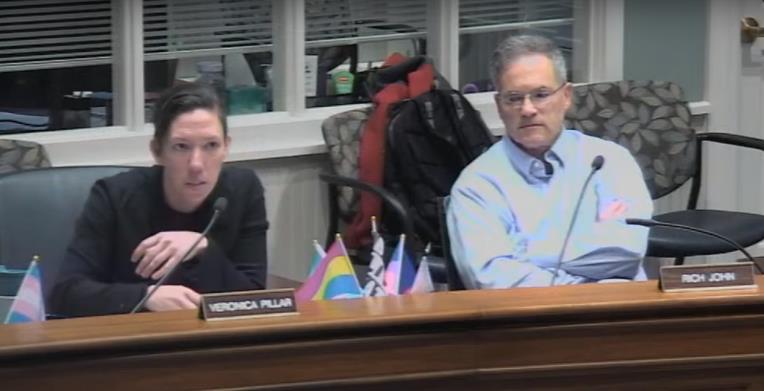 The two-resolution funding package for Khuba International, adopted Tuesday, conceded the project's non-conformance with zoning law, but said that "this potential impact would be adequately mitigated" should Danby amend its zoning law, grant a variance, or establish the farm as a Planned Development District.
The Danby Town Board next meets May 17th.
"I've been a strong proponent of the notion of comity, that the County needs to respect the home rule rights of our constituent municipalities," legislator Deborah Dawson insisted. But she added, "I don't think that by voting for this we're telling the Town of Danby how they should come down on this."
Dawson cautioned that Tompkins County has heard from only two (so far, unnamed) Danby Councilpersons, not from the entire Danby Town Board, the Planning Board, or the Supervisor.
"So I think that we should go forward," Dawson said, "on the assumption… that people of good will can come to some sort of agreement on this."
The Tompkins County Legislature's adoption of the post-Second Wind funding resolutions took only eight minutes Tuesday. It marked an anticlimactic close to two months of committee deliberations and consultant-aided legislator scoring. Legislators this time followed revised procedures that succeeded in quelling concerns that Advisory Committee members had wielded too much power when they reviewed the bulk of applications last fall. In addition to Khuba, Recovery Fund applications funded this time around included Ithaca's YMCA, Finger Lakes ReUse, and perhaps most controversially, the Shortstop Deli, a private business.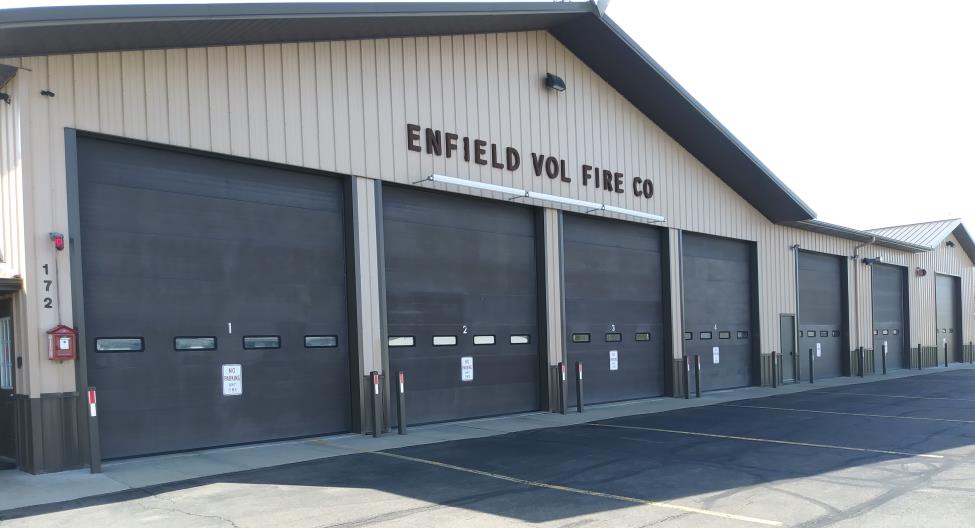 And for the first time, the Town of Enfield Tuesday saw one of its own applications supported. The Legislature supported the Town's request for $26,592 to cover purchase of replacement communications radios for the Enfield Highway Department. It was Ithaca City legislator Susan Currey, by the way, who placed the Highway radios application into consideration for its successful award.
On balance, however, during this second round, like in the last, Enfield applicants came out the losers. In addition to the EVFC, the Enfield Community Council failed to score high enough to secure funding. The ECC had cut its minimum funding request from $206,000 to $146,000 to underwrite the mental health addition it had hoped to build. ECC fell to 22nd among 35 semi-finalists.
"I think this was a very fair process," Legislature Chair Shawna Black said of the latest, second-round Recovery Fund procedures. "Looking at the list, I think we've done a really good job."
But clearly, to keep that package intact, the next move is Danby's. Enfield firefighters should watch to see what happens.
###
More from County Government:
Tompkins' Transilient Tax Hike
A first-thought 5.5% levy rise cut by nearly half two days later
by Robert Lynch, May 4, 2023
Credit Newfield/Enfield District 8 legislator Randy Brown and his cross-county Republican colleague Mike Sigler for getting it right. On Tuesday, May 2nd, they voted against a hurriedly-submitted, flimsily-forecast projection that Tompkins County's next year's property tax levy might rise by a full 5.53 per cent, more than two percentage points above the County's anyone-can-guess New York State tax cap.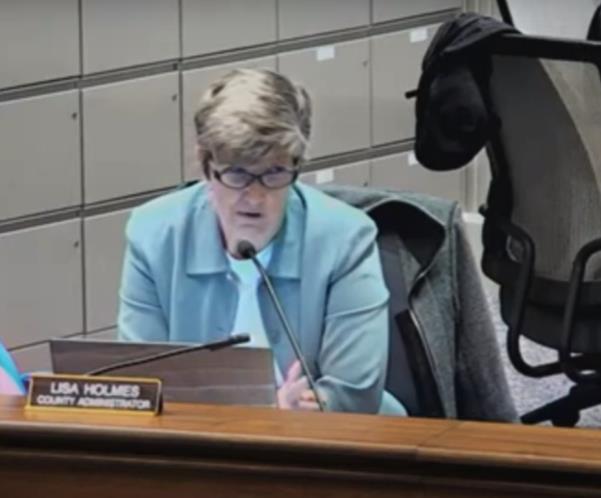 "The number's so alterable, it ought to be written in erasable ink," this writer wrote at the time. I, too, was correct. Two mornings later, Thursday, May 4th, the number was gone.
Tompkins Government's projected 2024 budget shortfall is "about a Million Dollars less than in our original forecast," County Administrator Lisa Holmes told a monthly Zoom conference call of local municipal leaders Thursday at breakfast time. By the revised estimate, she said, the County would face only a $1.9 Million tax levy rise for 2024, not the $2.90 Million written into Tuesday night's "County Financial Goal" Resolution, adopted 12 votes to two.
Using middle school math, the lesser levy rise would translate into a 3.62 percent revised levy increase, much closer to the 3.35 per cent tax cap—a now penalty-free metric—that Albany announces each summer to encourage counties and municipalities to hold the line on taxes. This year's true cap won't be known for months.
The initial 5.5 per cent projected local levy increase grew out of an April 25th legislative "budget retreat." It's a meeting state law requires the County Legislature to make public, but that lawmakers do everything within their power to keep private. On the night of the retreat, New York State budget talks remained in limbo, and two financial obstacles stared local fiscal planners in the face.
First, judicially-mandated increases in Assigned Counsel fees for attorneys who represent indigent defendants could hike the local cost for that service by $1.1 Million. More importantly, a decision by Governor Hochul's financial wizards to keep for Albany's own use millions of dollars in post-pandemic federal Medicaid assistance could grow that program's burden on local taxpayers by another $1.6 Million.
As New York's budget takes shape, and as Hochul's bean counters sense the wrath of politicians beneath them, fiscal prospects have trended in Tompkins County's favor. In fact, Holmes advised the County Legislature of the encouraging news the same night as lawmakers later adopted their gloomy fiscal forecast.
Holmes said that for the Assigned Counsel mandate, it now appears the State will shoulder "up to 50 percent of the cost"—at least, the increased cost. And as to the hefty, Medicaid hit, the County Administrator has learned it's still happening; "only more gradually than we had anticipated." Holmes has been told the State will "intercept" (a real cute term for steal) only 25 per cent of the federal money next year; 50% in 2025; but all of it in 2026.
Some still hold out hope that an act of Congress could stop the steal and pass all of the Medicaid funds back to the counties.
But despite the County Administrator's new glimmers of hope, legislative Budget Chair Deborah Dawson, a perennial financial pessimist, charged ahead later during Tuesday's meeting and thrust onto the floor, without advance public notice, her Resolution for "Establishment of (the) 2024 County Financial Goal." Her measure targeted the 5.53 per cent tax levy increase so as to provide a "maintenance-of-effort budget," one that keeps County Government humming about the same as at present, with no major cutbacks.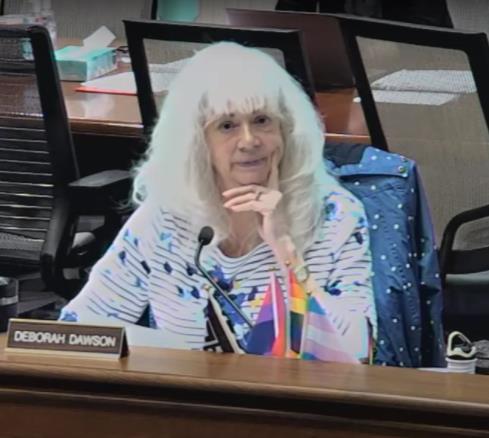 Though one could argue that the targets Dawson set had already become outdated by the time of the vote, the legislator said her fiscal projections were "influenced by our desire to prepare ourselves for the worst possible outcomes in the state budget."
"I urge you to resist the temptation to back off and lower the levy goal just in case things don't turn out as miserably as we might expect it," Dawson cautioned.
Republican legislators Brown and Sigler cast the only dissents to Dawson's Resolution. But other voices on the Legislature sensed it would be better to wait until Albany's waters calmed.
"I'm surprised to see this now," Ulysses-Enfield's Anne Koreman remarked. "I thought at our budget retreat, we had said we were going to wait a month to come up with a target." Koreman thought the retreat's only direction to Holmes was to work with department heads toward the maintenance-of-effort budget, not hazard a guess about taxes.
Sigler said the late-filed Resolution surprised him too. "It just seems like we don't have enough information to do this," he said.
But Newfield's Randy Brown took the strongest stance against the kind of levy increase Dawson's forecast envisioned.
"I guess I'm an optimist," Brown said. "And I believe that our revenues are good and will continue to increase, and our fund balances are more than significant." And of the projected 5.5% tax hike Brown added, "I think anything close to this increase would be ridiculous and not right to do."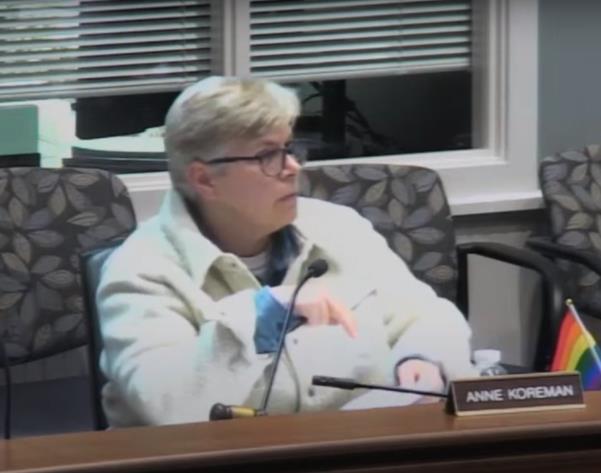 Dawson stuck to her guns though, defending her resolution as necessary to guide Holmes' talks with department heads as to how they should plan. Sigler, meanwhile, revealed that those at the retreat had talked about a "soft freeze" in hiring if fiscal challenges loom too large. A "hiring frost," some described the possible calm to hiring.
But looking back just one year may prove most instructive in concluding that anyone's predicting a tax increase a full six months ahead of a budget's adoption is just an exercise in futility, especially when dealing with image-conscious politicians who avoid a tax increase as though it were COVID-19.
Reports from last year indicate that at a similar retreat, with financial storm clouds not as dark, the same legislators took a "straw poll" and predicted a 1.88 per cent levy rise. But by budget adoption time in November, despite a flurry of last-minute spending additions, the County Legislature raided its fund balance a bit and cut the tax hike to zero.
Again, use erasable ink. It may be needed again. Keep that special pen handy.
###
And also from the County Legislature:
A Second Round after Second Wind
Recovery Fund package races toward approval
by Robert Lynch, May 2, 2023
Barring some bizarre, last-minute stumble, the awarding of over $510,000 in Community Recovery Funds to a group of 14 applicants— including a small amount of money destined for the Town of Enfield—stands poised for approval Tuesday by the Tompkins County Legislature, the revived applications made possible only by the withdrawal of Newfield's Second Wind Cottages from the funding sweepstakes a month ago.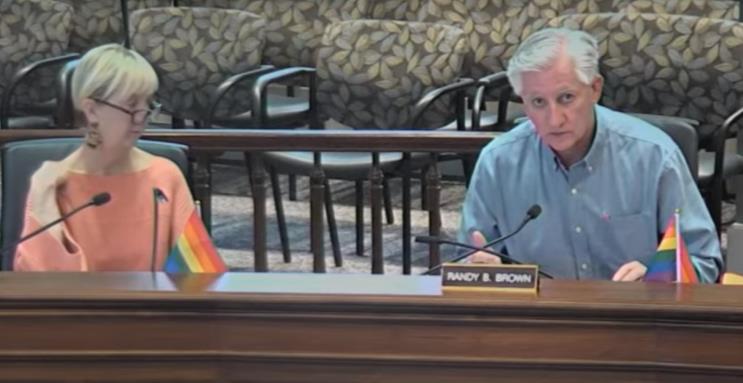 "I want to thank how the process worked out," Newfield-Enfield County legislator Randy Brown said Monday as the Recovery Fund's Advisory Committee, on which Brown now sits, endorsed the allotment of those funds according to a scoring procedure in which all of the Legislature's 14 members participated.
"It seemed like (the procedure) worked fairly quickly, and it was good to see a wide range of projects funded, as well as numerous rural areas," Brown remarked. "I think it worked out."
Among the 14 applicants recommended for funding—the committee's recommendation forwarded to a Tuesday evening meeting of the full Legislature—was a Town of Enfield request for $26,592 to cover purchase of replacement communications radios for its Highway Department. The radio purchases never made it even to the semi-final list of eligible candidates for the $6 Million Recovery Fund when the Legislature and its committee initially screened more than 200 applicants for the money last fall.
Critics might regard the Enfield appropriation as little more than a crumb, since other funding applicants received far more. Most notably, Cayuga Medical Center last December received $1.5 Million to establish a crisis stabilization center at Lansing's Shops at Ithaca Mall.
But neither the Town of Enfield nor any of its community's non-profit agencies received a single dime of support when first-round recovery moneys were doled out late last year, an exclusion that legislator Brown roundly criticized at the time. County funding of the radios now means that the Enfield Town Board will not need to include that purchase in its own allotment of federal American Rescue Plan funds, a funding process the Town Board began late last month.
Yet the prioritization by legislators that's produced the latest 14-applicant list has proved a disappointment to a pair of non-profit Enfield applicants, namely the Enfield Community Council (ECC) and the Enfield Volunteer Fire Company (EVFC), each of which qualified this time among a batch of 35 semi-finalists, but failed to meet the final cut.
ECC's pared-down request for $146,000 to add a mental health services wing onto its community center finished a disappointing 22nd on that legislator-scored list of 35, in which only the top 14 candidates secured funds. EVFC's likewise trimmed-down minimum request of $50,000 fell just two filings short of the cutoff. Nonetheless, because of contingency procedures the committee embraced during its meeting Monday, the Fire Company's application holds a continued slim chance for funding should other previously-supported applicants later drop out.
The $510,000 recommended for distribution Monday only became available because Second Wind Cottages, previously targeted for funding, withdrew its application March 28th. It did so amidst community resistance to its plans to use the money to construct either campsite cabins or tiny houses to shelter the homeless at the Second Wind site in Newfield. The Second Wind application's departure set into motion the second-round funding procedures which led to the Advisory Committee's Monday recommendation to be presented the full Legislature Tuesday night.
Other top applicants newly recommended for funding include the Khuba International cooperative farm in Danby ($74,086), the Finger Lakes Reuse recycling center ($68,444), and the Town of Dryden's application to extend fiber-optic broadband internet within the town ($75,999). The Dryden Fiber project had inexplicably been omitted from consideration last fall, its timely-tendered paperwork somehow never received by Tompkins County's consultant.
Not raised for discussion during Monday's brief, half-hour Advisory Committee meeting was the current funding package's most eyebrow-raising inclusion. Ithaca's Shortstop Deli, a private business, would receive $50,000 to pay back rent to avoid eviction, and to employ staff, and purchase groceries. Like the Enfield radios, Shortstop had not been included in last fall's semi-final crop of candidates. It's submission was revived this time by an unidentified County legislator.
"It seems like people are more content with the process this time than last time," Advisory Committee Chair Dan Klein said Monday as committee members prepared for their unanimous vote of endorsement.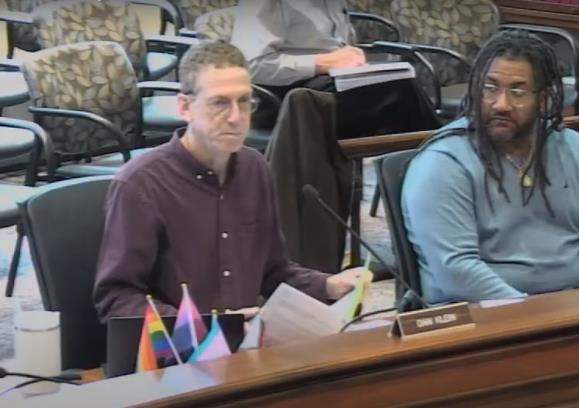 "This process has been as democratic—small 'd'—as we could make it," Lansing legislator Deborah Dawson added, "and I have no interest in trying to make changes or adjustments, since this is the collective will of 14 of us."
Indeed, the inclusion of all 14 legislators in the funding prioritizations—in contrast with the six committee members who last fall called most of the shots—seems to have made a big difference. And it would explain why no one disturbed the funding list Monday, and why it's likely the package will breeze to approval by the full Legislature Tuesday evening.
Before it adjourned Monday, the Advisory Committee laid contingency plans. By informal consensus, members agreed that if still other applicants from this or the earlier round drop out, members will recommend that any surplus of less than $250,000 be assigned to the second-round applicants that just fell short of funding this time. Should the surplus total more than a quarter-million dollars, the procedure would restart. Should any surplus be small, the arrangement could benefit Enfield firefighters. Only the Tompkins County Chamber of Commerce's $35,000 minimum request stands between the cutoff line and the EVFC's own application.
True, as this second round nears its end, Enfield stands in a better place than before. Its Highway Department will get more than $26,000, whereas at the end of last year, no applicant in Enfield had gotten anything from Tompkins County's $6 Million funding pot.
Yet, still, even now, Enfield and its non-profits stand at a distinct disadvantage. With approximately 3,400 residents, Enfield holds about 3.2 per cent of its county's population. The radio purchases will provide Enfield a meager 0.44 percent of the Tompkins County Community Recovery Fund.
Some Advisory Committee members would say one should not look at funding so parochially. Tompkins is one county, they'd say, not a confederation of towns. Yet the numbers don't lie. Many in Enfield will always believe they got slighted. It is what it is.
###
Posted previously on this story:
Dollars for Delis, but not ECC
Community Council, EVFC Face Second-Round Recovery Fund Snubbing
by Robert Lynch, April 26, 2023
How does a commercial Ithaca delicatessen secure American Rescue Plan funds and Enfield's non-profit Community Council and Fire Company do not? Apparently, it's when the money gets doled out by Tompkins County Government.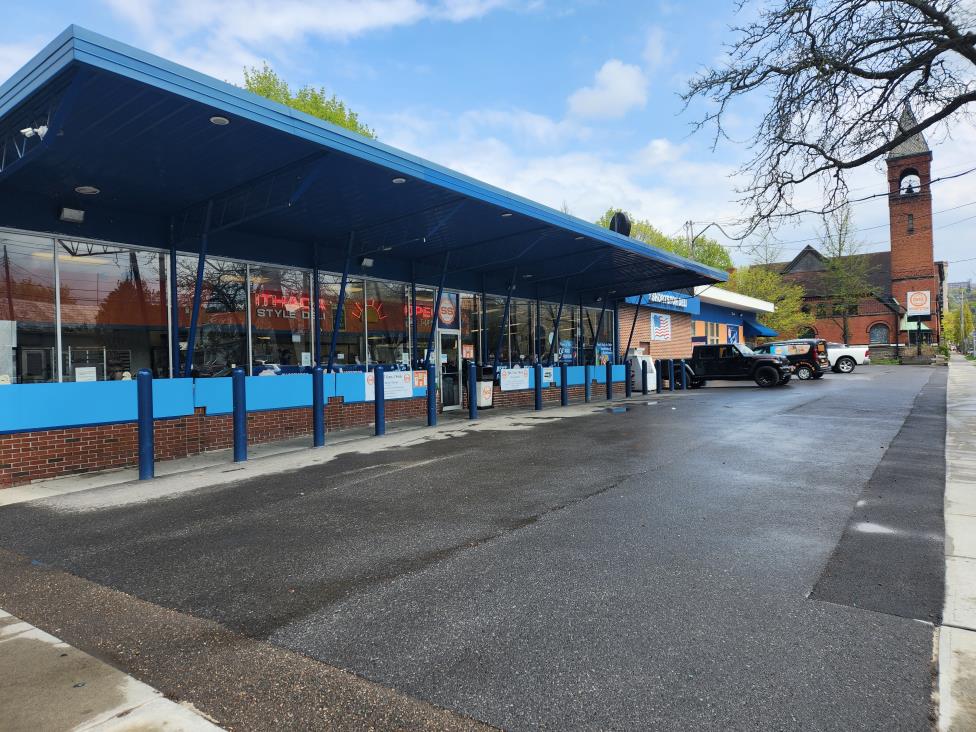 Draft documents posted this week in advance of a pivotal meeting Monday by a County Legislature advisory committee would drop both the Enfield Volunteer Fire Company and the Enfield Community Council below the funding cutoff point for a second-chance bite of the Tompkins County Community Recovery Fund, the county government's multi-million dollar pass-through program for federal ARPA assistance.
At the same time, according to the consultant-aided spreadsheet, the product of a process in which all 14 Tompkins County legislators got to score 35 eligible funding applicants, a "Revitalization" request by Ithaca's Shortstop Deli ranked third-highest. The spreadsheet lists 11 legislators as recommending Shortstop for funding. Only five supported the Enfield Fire Company's capital request; and just three backed ECC's proposal to build a mental health wing.
"Something's wrong here, very wrong," Enfield Councilperson Robert Lynch (this story's writer) said upon viewing the preliminary scoring sheet Wednesday.
"I know these are tough calls. And I applaud our Enfield legislators for putting each of our community applicants' best foot forward. But when a private business, no matter how worthy, no matter how desperate, gets targeted for public funding, and a local agency like the ECC gets not a dime, despite its valiant desire to improve mental health, I'd say some people downtown have their priorities mixed up," Lynch said.
Enfield found one bright spot in the latest round of legislator recommendations. The Town of Enfield's own application for $26,992 to purchase replacement communication radios for its Highway Department gained legislative recommendation. Of the 14 applications placed in line for recommended funding, the Enfield radio request ranked fifth highest, endorsed by nine of the 14 legislators.
The funding spreadsheet released this week—the product of individual legislator's rankings and the consultant's compilation of those preferences—marks only the first in a three-step process for this second-round of appropriations. Draft resolutions based on the legislators' rankings will face review by the County Legislature's Community Recovery Fund Advisory Committee May first. The committee's final recommendation will then head to the full County Legislature for ratification later in the month.
This latest opportunity for agencies, governments and small businesses to get this public money arose only after one earlier preferred recipient, Newfield's Second Wind Cottages, dropped out of the competition. It voluntarily forfeited its $510,000 Recovery Fund award in late March amidst local opposition to its plans to use the money to construct temporary housing for otherwise homeless men at the Second Wind site off Route 13 north of the Newfield hamlet. Second Wind's withdrawal freed up its portion of the county's larger $6.5 Million Recovery Fund, the remainder of which the County Legislature assigned to a list of more than 50 applicants in late December.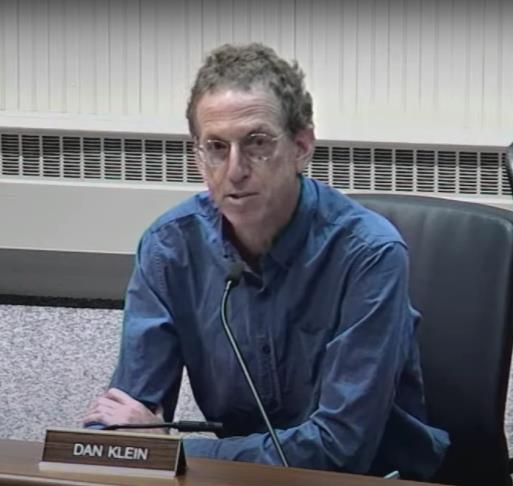 In addition to the Enfield application for highway radios and the Shortstop Deli's request for "revitalization" funds, applicants recommended this time for support include Khuba International's communal farm in Danby, the Finger Lakes Reuse products repurposing firm, and the Town of Dryden's fiber-optic broadband expansion, each recommendation based on the just-completed second-round scoring. The Dryden broadband request, recommended to receive more than $75,000, got inadvertently overlooked by the consultants last October when more than 200 other applications were tendered to Tompkins County and the consultant for consideration.
Aside from Enfield, expect others to raise concerns over the newly-released scoring list. Representatives of local arts organizations, whose agencies had requested—but were denied—Community Recovery funding, complained about their omission after completion of the funding program's first round. This second time, no legislator added an arts organization to the funding list, and no arts organization was recommended for any new award.
For the Enfield Community Council, this recommended second-round rejection hits hard. The community nonprofit fell just fifth below the cutoff line last December when the advisory committee scored 80 semi-finalists, including ECC, during its first-round of review. ECC had first requested $206,000 from the program, planning to use it to tack a mental health services wing onto its recently-purchased community center, the former Living Waters Church.
Under special procedures the Advisory Committee allowed this time, ECC officials trimmed their minimum request from $206,000 to just $146,000. ECC accomplished its downward revision by substituting a modular addition for a stick-built structure. Yet the ECC's proposal this time placed it in an even worse position. This time, as many as seven also-disappointed second-round applicants stood with higher legislator scores than did the ECC.
The Enfield Volunteer Fire Company's trimmed-down request fared slightly better. But it, too, failed to make the funding cut. EVFC's requested capital improvement project, its minimum request reduced from $186,000 to just $50,000, fell two places below the cutoff line. Five legislators recommended the Fire Company's lesser amount; nine voted against providing it anything.
In the ECC's case, three legislators supported minimum funding, but 11 opposed it.
Shortstop Deli, for whatever reason ranked third-highest on the legislators' list of eligible applicants. Its rationale, stated during the Recovery Fund's first round, called for governmental support to "cover operating costs, including back rent to avoid eviction." Money would also be used, the deli's grant writer said, to underwrite "25 per cent of future rent payments, payroll for four new part-time employees, and grocery inventory."
Shortstop's request was among the ten or so that individual legislators added to the list in recent weeks. The pre-meeting documents fail to indicate which lawmaker added it. But when the delicatessen's application underwent first-round triage last November, only two of the Advisory Committee's then-six members supported its award. By contrast, three committee members in November supported the Enfield Fire Company; four of the six backed the ECC.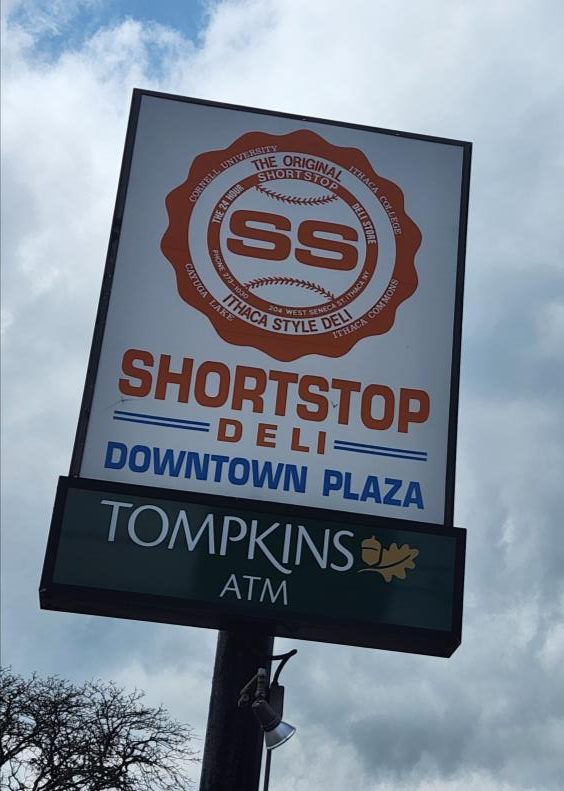 Under the Advisory Committee's procedures, outlined during an early-April meeting, each participating legislator could recommend one, but only one, previously discarded applicant to join a list of the 26 semi-finalists that fell below the funding cutoff of last December. The ECC, but not the Enfield Fire Company, had stood among the 26. The Enfield Highway Department and EVFC funding requests were elevated to the semi-final list by individual legislators during recent weeks.
The most recent legislative rankings are not cast in stone. Rankings could be changed either by the Advisory Committee on Monday, or later by the full Legislature. But history proves the spreadsheet scoring holds great influence. During first-round reviews late last year, Advisory Committee members saw little interest in amending their own, consultant-aided applicant scoring. And the full County Legislature later ratified the committee's recommendation virtually unchanged.
###
Previously Posted:
Mall Sampling Site to Close
Expiring subsidies mean some must pay for tests
by Robert Lynch, April 28, 2023
Cayuga Health Systems CEO Martin Stallone made a terrible Freudian slip February 22nd, when he briefed a committee of the Tompkins County Legislature on his hospital giant's three year partnership with County Government in the fight against COVID-19.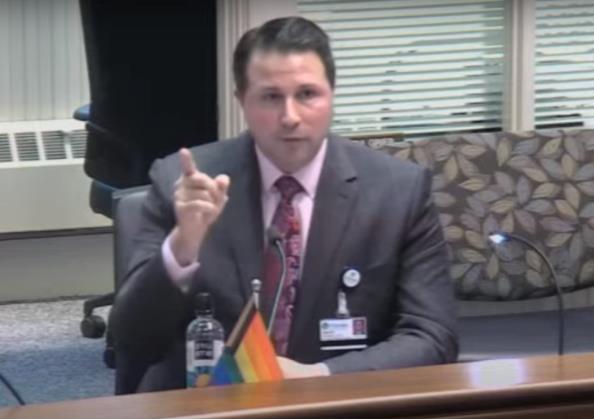 During the month of February, Stallone told the committee, "We actually closed the COVID testing at the mall, with the (testing) totals that I listed before, 2.77 million tests."
Stallone's PowerPoint slide at the time stated something different: the closing of a laboratory for test processing on Brown Road near the airport, a couple miles away from the mall.
Cayuga Medical's public relations spokesperson rushed that afternoon to correct Stallone's misstatement. This writer retracted his initial reporting of the corporate chief's breaking revelation. One well-known legislator even rebuked me later for suggesting that Stallone had made a "slip of the tongue."
But now it seems clear. Stallone held in the back of his mind something he thought premature to state publicly at the time.
Friday morning, April 28th, Cayuga Health Systems, in a joint statement with Tompkins County Whole Health, announced the planned closure of its COVID-19 sampling site at the Shops at Ithaca Mall. The statement also confirmed that with the end of County Government subsidies in December of last year—yet with the hospital still having underwritten testing costs since then, but not beyond next month— some people now tested for COVID-19 may soon need to pay out of pocket for the service they receive.
The mall-based sampling site will close May 5th, Friday's statement indicated.
The closure decision was made "following a multi-month review of notable decline of its use," the joint statement explained. After the mall site closes, it continued, "Cayuga Health will offer testing to the public at physician offices, including walk-in visits at Immediate Care (its outpatient clinic in northeast Ithaca), and at other healthcare providers in the community."
The mall-based sampling site opened in September 2020, some six months after the COVID-19 pandemic began. It opened in large part because of encouragement from key Tompkins County lawmakers, including then-legislator (and now New York State Assemblymember) Anna Kelles and current Legislature Chair Shawna Black. Enfield Councilperson Robert Lynch (this writer) spoke before the County Legislature August 18, 2020 in support of County Government subsidies credited with making local sampling free. An initial County infusion of $300,000 got the project going. More similarly-sized appropriations followed.
But the Tompkins County Legislature quietly let the subsidies lapse with the end of last year. And since then, public officials have offered little clarity about whether or how those seeking discretionary testing—a test without explicit medical necessity—would be charged for the service.
Friday's announcement finally clarified how those charges would be handled, advice consistent with an initial response that Tompkins County Whole Health Commissioner Frank Kruppa had provided this Councilperson during an intermunicipal zoom conference April 6th: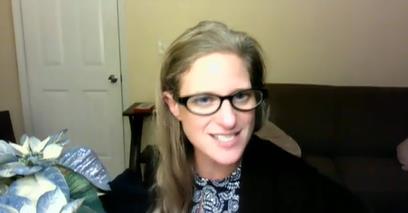 "Residents seeking a test through Cayuga Health and other local healthcare providers must meet criteria as medically necessary for health insurance coverage or pay out of pocket for the service," Friday's news release stated. "Medically necessary testing includes having symptoms related to COVID-19, exposure to someone with COVID-19, or having an upcoming medical procedure," the news release continued.
The statement stressed the reliability of self-testing and that test kits are readily available free of charge (including at the Enfield Town Clerk's Office).
"This is one of the best investments Tompkins County made during the pandemic," Tompkins County Legislature Chair Shawna Black said. "I'm so proud that our Legislature stepped up to approve this funding and has been responsive to the community's needs throughout this crisis."
Black's statement made no reference to any effort by her or any other public official to renew governmental support for the testing service, one that had allowed any Tompkins County resident without third-party reimbursement to receive the COVID testing at the mall free of charge.
And soon, even the insured may need to pay out-of-pocket. A Federal Emergency Declaration is set to expire May 11th. And when it does, Health Department officials warn, the expiration will mean "ending the availability of federal funds for free testing services or supplies, and vaccines available free of cost." That could mean health insurance co-pays, depending on one's insurance carrier, those officials say.
"It is best to speak with your insurance provider to find out what the cost of a receiving a PCR test would be, or the cost of the vaccine, as different insurances offer different options," Friday's statement advised.
Until this latest announcement, it remained unclear whether those currently being tested at the mall sampling site would be charged for their tests now with local governmental subsidies having ended.
"Cayuga Health covered costs from January 2023 through May 2023," the Friday statement revealed. It explained that its short-term hospital-paid subsidy, "allowed the Tompkins County community to access testing without barriers or concern about payment."
Sadly, however, community leaders remained virtually silent over the period and never publicly discussed their appraisal of the program during the first four months of 2023 or whether taxpayer subsidies should renew.
"This is an end of an era; a troubling time, yet one that arose from medical necessity," Enfield Councilperson Lynch remarked following Friday's confirmation of the sampling site's impending closure and the clarification of payment requirements.
"We tapped our county's massive fund balance once to underwrite this service," Lynch said. "We should renew the conversation about tapping it again. Our fund balance grew during the pandemic. It grows today. As my own legislator, Randy Brown, has said, this isn't the County's money; 'this is the people's money.' Perhaps the people would like to spend a little of it to continue free testing."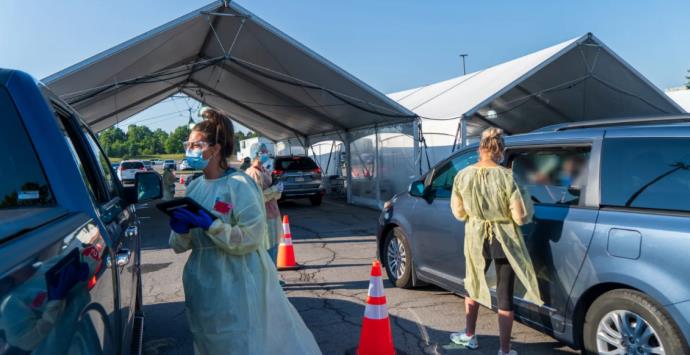 Nonetheless, continuing the program poses a problem. It's a financial one. Though the federal government was initially slow to reimburse Tompkins County for its testing costs, Washington eventually did come through with payment. But with next month's expiration of a national Emergency Declaration, renewed federal subsidies stand unlikely.
All of those quoted in Friday's announcement of the mall site's closure sounded resolved to both the sampling site's shuttering and the ending of the funding partnership that has provided free COVID testing for nearly three years.
"I want to thank Cayuga Health for setting up and managing the mass sampling site since early in the pandemic," Commissioner Kruppa said. "This has been a great service to our community and contributed to our monitoring of disease in the community."
Kruppa added, "Although this service is coming to an end, I want to remind the community that it is still important to get tested and take precautions when sick."
Dr. Stallone agreed that it was a time to move on, while also celebrating a job he believed was well done. "It was an honor to provide this vital service to our community during a time of great uncertainty," Cayuga Health's CEO said. "Cayuga Health appreciates the trust the Health Department and Legislature placed in us."
###
Posted Previously:
Maybe We Should Move to the Mall…
Indecision, Disagreement mark meeting on T.C. Center of Government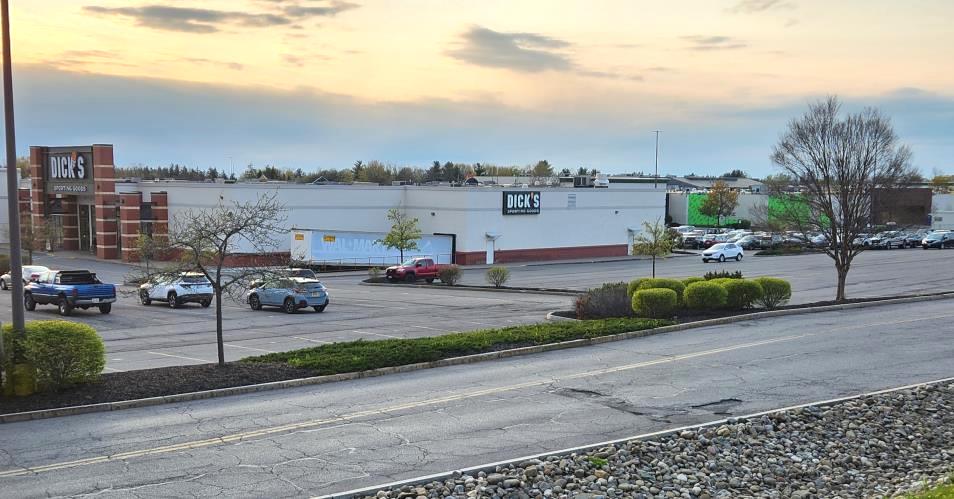 by Robert Lynch, April 25, 2023
No, a proposed $30-40 Million Tompkins County Center of Government isn't dead. Nor, really has the idea been put on life support. Better to consider it at the point where every legislative "physician" stands eager to render a second opinion. And some of the doctors offer radically different prognoses.
"There're a lot of different pages, and we're all trying to assemble them into one notebook," Chair Mike Lane observed, as he ended a two-hour long meeting of the County Legislature's Facilities and Infrastructure Committee Tuesday, a meeting ostensibly called to act on a draft resolution that would "deconstruct,"—an artful word for demolish—the former Wiggins Law Office Building adjacent to the County Courthouse, one of two structures the County bought in 2021 for a combined nearly $3 Million, legislators intending to put a new Center of Government office building in their place.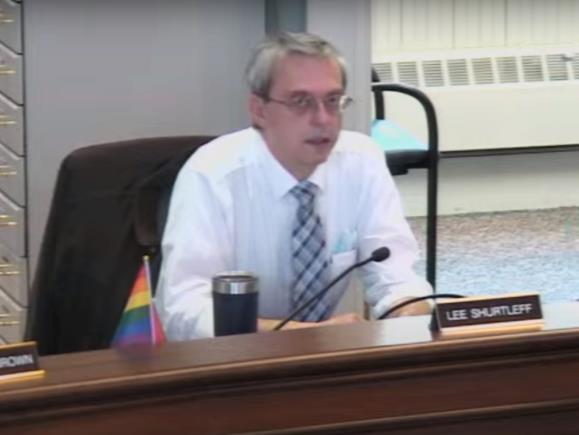 As it turned out, the deconstruction resolution never saw action Tuesday, though its draft may still appear on a future legislative agenda. Deconstruction, itself, remains tied up in a regulatory spat with the City of Ithaca. And Tuesday's meeting began with a more than 45-minute closed-door discussion addressing possible legal moves the County could take to overrule City Hall's authority. That portion of the meeting ended with nothing made public concerning the County's next move.
What the public got, instead, was an hour-long roundabout over how County Government should proceed in meeting its admitted need to find more and better office space. The Facilities Committee has five members. But nearly every other member of the 14-person County Legislature crashed the meeting and joined the discussion. Some called for building a new building as soon as practicable. Some would consider repurposing the structures that currently stand there. And at least one legislator toys with the prospect of moving most offices to Lansing.
"I guess it's time for me to lay my cards on the table," Groton Republican Lee Shurtleff told colleagues. "I keep looking back at the big picture. And if we're talking $30-40 Million to build a 30-40 thousand square foot building, I'm not there yet, and it's going to be a long time gettin' me there."
Partly in response to Shurtleff's reluctance, County Administrator Lisa Holmes agreed to broaden her sights and revise current plans to include short-term remedies that stop short of new construction.
"We have been proceeding with the notion (that) these issues are going to be addressed through the Center of Government," Holmes told legislators, concerning the problems of too little space. "So a plan could include interim solutions, if the Center of Government is not going to be built, or built farther in the future than we were anticipating."
The committee requested Holmes do more homework and prepare a broader range of options. Whether or not any legislator is a supporter of a big, new building, most at Tuesday's meeting conceded this fact: Building a Center of Government would take 3-4 years before anyone could occupy it.
"I would like to see two competing plans," Mike Sigler interjected. Option one, the Lansing legislator said, would tear down all three County-owned buildings on the site. The second, he said, would retain and renovate each of them.
"And maybe we go with a third option altogether," Sigler offered the committee. It was this: "And we don't do any of that, and we move to the mall."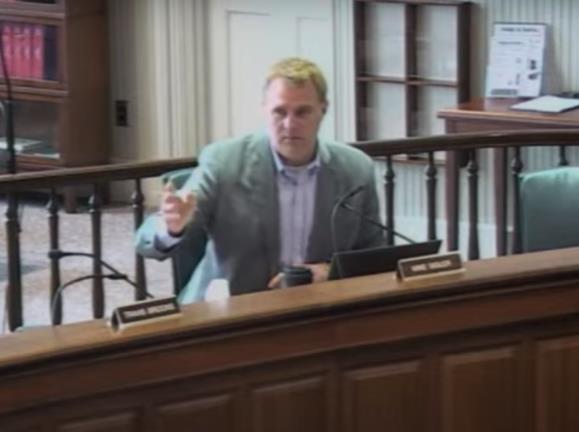 Lansing's Shops at Ithaca Mall, starving for tenants and seeking constructive reuse, has been hinted at before, though never terribly seriously. To date, most lawmakers have sought to consolidate offices downtown, close to both the Courthouse and to Legislative Chambers.
It "sounds like a crazy idea," Sigler said of his shopping mall alternative, "but that's where the hospital is going, and that seems to be a center of gravity for the county."
Cayuga Medical Center recently bought a portion of the Shops at Ithaca Mall, a complex which its current owners have subdivided into separate parcels under its single roof. And should a downtown office high-rise remain the Legislature's preference, Sigler laid down another wild card. He'd attempt to placate Ithaca's resistance to a big government building in the shadow of DeWitt Park by leasing a portion of it to the City to replace an aging City Hall that Ithaca, in Sigler's opinion, has "outgrown long ago."
"Hell, we're starting from a blank slate here," Sigler remarked. "And this will be your (the City's) only opportunity in an entire generation where it'll be one last thing for the City to worry about, if you're leasing space from us."
Sigler's City Hall idea got little more talk, other than when Mike Lane reminded members that a similar intermunicipal idea fell flat years ago, back when Tompkins County attempted to repurpose the now-demolished Old Library. But Sigler's move-to-the-mall option got ample pushback from the Lansing legislator in whose district the mall stands, namely from Budget Committee Chair Deborah Dawson.
"It would be a 'Homeowner's Association' kind of arrangement," Dawson pointed out. There'd be "collective responsibility for infrastructure." The parking lot is in rough shape, she observed. Furthermore, the legislator added, the "subsurface infrastructure, the water and sewer, has been a constant problem." Dawson alluded to questions that have dogged officials since even before the Village of Lansing was incorporated a half-century ago.
"We don't have any idea of what's under the ground, don't you?" Dawson said mall officials have asked village authorities.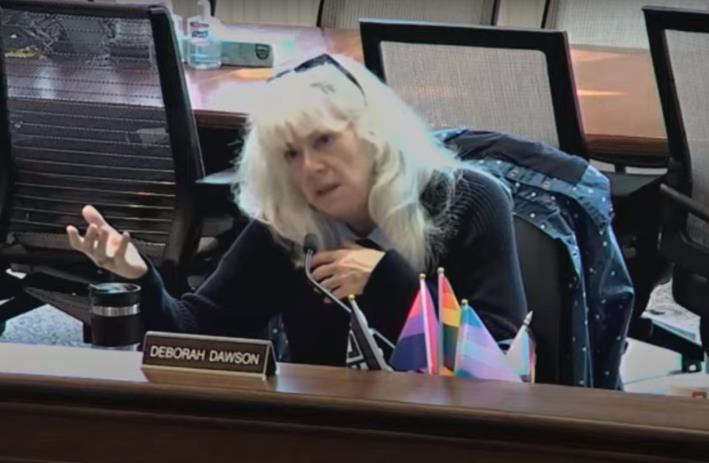 Dryden's Greg Mezey credited Sigler's mall option for raising what he called an "actual suggestion and a theoretical suggestion" to address one question, "Is there somewhere else outside of a very restricted, dense area" where government offices can go?
But Dawson would prefer that the option-weighing stop, and the decision-making begin. "I think it's time for us to put our money where our mouths are," she said.
Legislature Chair Shawna Black, a close Dawson ally, agreed. "Instead of adding options, we should be taking down options," Black said in response to Sigler's three-pronged decision point.
Black brushed aside any kind of "partnership" that might quarter City Hall in a County-owned building. "I'm not sure we would want to do any such partnership until there's stability there," Black said, the Chair perhaps making veiled reference to the troubled alliances surrounding "Reimagining" police reform.
The meeting's sharpest elbows emerged when Lane, Black, and Dawson sidetracked into the relative importance of building the Center of Government versus renovating the Public Safety Building and jail, another costly, Tompkins County eight-figure endeavor. The County's Capital Plan sets aside more than $30 Million for the office complex; but nothing of the sort for jail upgrades.
"Say something about the jail, folks!" Lane blurted out, the committee chair rapping the table, after Dawson urged that the Center of Government's building options move quickly out of committee and onto the Legislature's floor.
"Say something about the jail that's been 20 years that we haven't done anything," Lane continued, the generally soft-spoken leader showing perhaps the most anger and animation he's ever displayed in a meeting.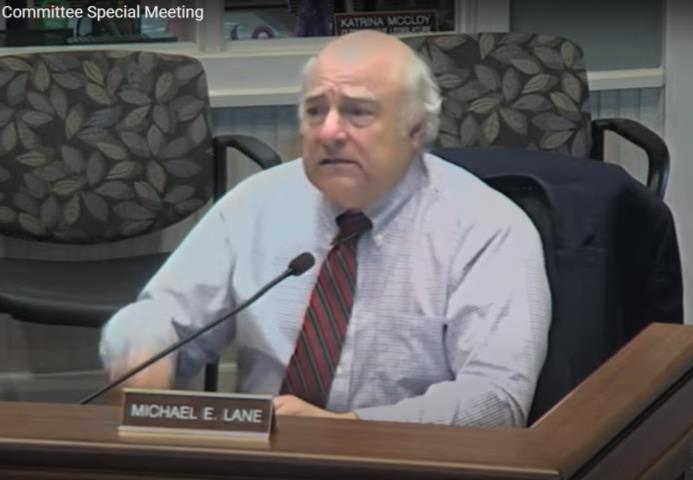 "I'm sorry if I'm getting indignant about that. Somebody ought to. Somebody ought to think about the people that are up there. Somebody ought to think about what we need to have and have ignored because it's not a sexy kind of project. And the jails never are. Certainly a Center of Government will be more so," Lane exclaimed.
"I don't think the jail has been ignored. I feel like it's in the background," Black responded, the Legislature's Chair claiming that Public Safety Building renovation decisions must await recommendations by a Jail Task Force. But she then surprised Lane by indicating that because of state bail reform and other factors, that task force may recommend no expansion of jail housing at all.
"I don't think it's time to invest in a jail," Black told the committee.
But back to the old Wiggins offices and a building on the brink of demolition: To that point, Newfield-Enfield's Randy Brown said that for him, too many questions stand unanswered. Brown requested a structural study be performed into the building's condition before the Legislature razes it to rubble.
"I'm a planner. I'm trying to look down the road, and I'm trying to check off things," Brown said. "There are a lot of moving pieces here, and we need to do it right," he continued. "The buildings may not be useful at all, and I want to know that."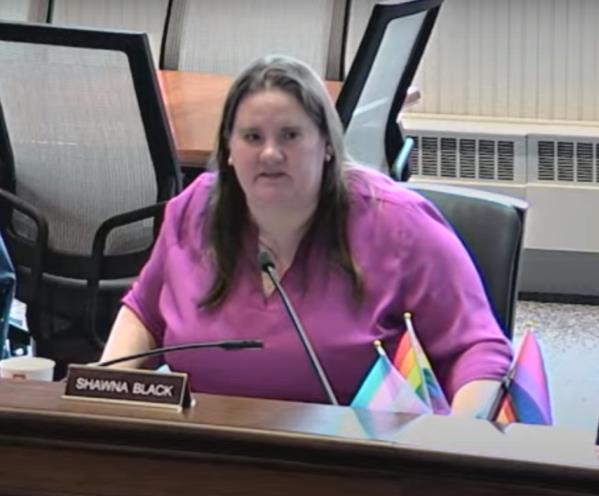 But there's something else Tompkins County needs to know. It's whether it can override City of Ithaca policies and ordinances and rip down the old law building, as well as structures adjacent to it, before City officials approve a site plan for whatever building would take its place.
"This is the land of the gray," County Attorney Bill Troy advised the Facilities and Infrastructure Committee as Tuesday's meeting began, Troy cautioning that an interpretation of municipal preemption prerogatives can rest on the narrowest of grounds, and the legal precedents are few. Though never explicitly stated after Tuesday's executive session ended, the committee probably directed Troy to recruit a specialist to guide his path.
"I will be the first to tell you I've done these types of cases, but not where we're at this level of granularity," Troy told legislators. "I would like to run this by somebody with real experience, even if it costs a few bucks."
One could say those bucks constitute chump change, with a $40 Million office building at stake. That building's a dream in the mind of some legislators, but not all. Doctors often disagree.
###
And Now, Enfield's "Breezy Meadows" Controversy, as April moves to May:
Water, Land, and a Dirt Road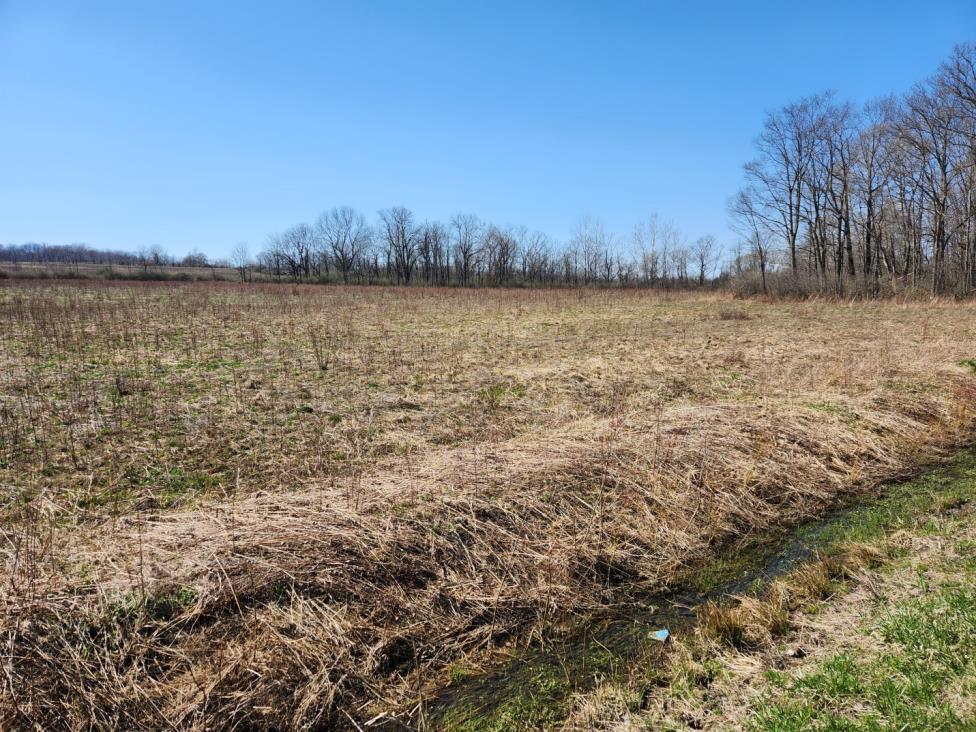 Breezy Meadows' Impacts Perplex Planners, Pols, and Public
Analysis by Robert Lynch, April 20, 2023
"There's no question that there's a lot of people that have water problems in the Town of Enfield."
Planning Board Chair Dan Walker to the Town Board, April 12.
"I'm not sure there's much we can do."
Enfield Councilperson Jude Lemke (same meeting)
****
Planning Board reports to the Enfield Town Board are usually cut-and-dried affairs; over in a flash. But April's encounter proved much different. This time, Planning Board Chair Dan Walker took a full ten minutes short of an hour to answer—and to at times, agonize—over Town Board members' questions concerning the controversial "Breezy Meadows Farm" subdivision. All the time, Breezy Meadows' project manager Alan Lord sat (presumably) behind a zoom tile that bore his name. He never spoke a word.
"This is the biggest controversy that's hit Enfield since the Black Oak Wind Farm," this writer, Councilperson Robert Lynch, observed during his own turn to comment at a Planning Board-sponsored Public Hearing one week before the Town Board's own April 12th Breezy Meadows discussion. "And I'll tell 'ya: We don't have zoning, and we don't need zoning to deal with this problem." I had other plans. But whether those plans will work, we have yet to learn.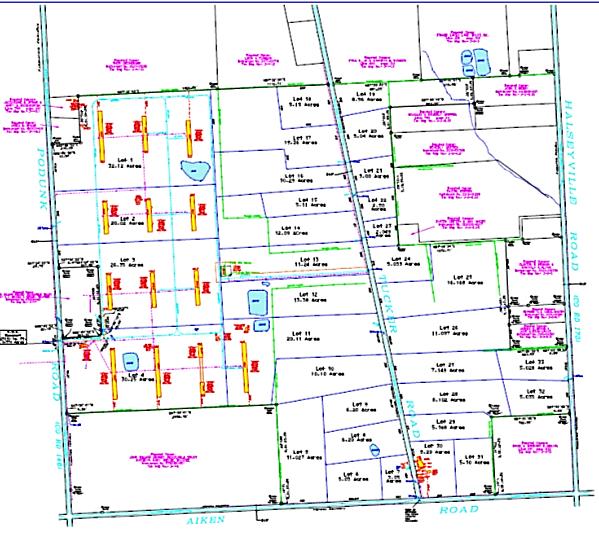 Breezy Meadows, New York Land & Lakes Development's plan to subdivide the former John William Kenney farm between Podunk and Halseyville Roads into 33 building lots of varying sizes, has faced criticism ever since someone stuffed copies of its site plans in neighborhood mail boxes in early-December. Town Planning Board review of the 337-acre subdivision led to the April 5th hearing. After about eight people spoke, and as many as a score looked on to see what transpired, Planning Board members weighed the project's merits versus its risks. They made no decisions that night. But Board Chair Walker signaled he might move adoption of a required Environmental Assessment at the early-May Board meeting, with subdivision approval to follow.
Nonetheless, one week later, after struggling to answer Town Board concerns about the subdivision's impact, Walker backed off a bit.
"Right now, I don't see a final approval coming at the May meeting," Walker told the Town Board April 12th, "because we don't have all the data in yet."
Yet Walker made no promises. "The Planning Board is an independent Board. And we do follow the regulations of the State and our Town's Site Plan and Subdivision regulations," the Chairman reminded anyone who would listen. "We are an independent Board, as we do our due diligence. I think we are very careful about doing that."
Exacting timetables aside, odds right now point in Breezy Meadows' favor. While public opinion tumbles decidedly against the project, and while some Town Board members voice concerns, the key decision-makers in Enfield's most contentious housing controversy either lean in the project's favor, or simply accept its inevitability.
"I'm not sure there's much we can do," Councilperson Jude Lemke warned after Councilperson Lynch cautioned that a 33-lot rural subdivision could easily double or triple in density if lot purchasers ignore Land & Lakes' intended deed restrictions and simply subdivide their parcels further.
"The subdivision meets all of the Town's regulations under the Subdivision Regulations," Walker advised the Town Board. "So we really have no basis for denying the subdivision."
"Unfortunately, if they start to (further) subdivide all these properties, then we're going to have to deal with the issue then, because today there's nothing in our law that would prevent them from doing this project," Lemke advised.
Transforming open fields into hobby farms, mini-estates, or equestrian pastures may jar the senses of those who remember what the old Kenney farm used to be. Short of a total ban on development, the town can do little to hold back some degree of progress. But to Breezy Meadows' critics, concerns lie far deeper—in some respects, literally deeper. Foremost among the concerns of many is the impact 33 (or more) new homes would have on a water supply that just about everyone agrees remains marginal at best.
"We've always had problems with the amount of water for the household. To overlook that would be a problem," Iradell Road resident Russ Carpenter told the planners' Public Hearing. "I really think… if you're going to have this much housing development, you really have to consider the Town's putting in a water district of some sort," Carpenter said, suggesting that public sewers may need to follow.
"We're not going to have public water in my lifetime; probably (in) most of your lifetimes. We have to rely on wells," Lynch answered. "Our neighbors cannot run out of water."
At both the Planning Board's hearing, and a week later before the Town Board, Lynch pushed for Land & Lakes Development to do the same thing that the ill-fated Black Oak Wind Farm's developers had to do a decade ago, namely perform a full-blown Environmental Impact Statement (EIS), not just the much more abbreviated "Environmental Assessment" Land & Lakes has already undertaken, aided by Walker's assistance. Lynch would have Breezy Meadow's developers focus on water issues; both the project's impact on neighboring wells and also on water quality. "A full hydrological study," I told the hearing, is what's needed.
How much might such a study cost, Lemke asked Walker at the Town Board's meeting. Walker guesstimated between $20,000 and $50,000 based on the developer's need to drill a series of test wells at perhaps 4-5 thousand dollars per drill.
This Councilperson shot back, "It's costing $20-50 thousand. The developer's paying $1.6 Million for the land. It's a drop in the bucket!"
But Dan Walker has repeatedly expressed doubt that water will be an issue, the chairman relying on the assumption that the Breezy Meadows' lots, that would range in size from two to 32 acres, would be spread out sufficiently so that one owner's well would not drain dry another, or far more importantly, anyone else's well lying outside the development. Indeed, speaking before the Town Board, the Planning Board's Chair suggested that a more tightly-packed four-lot subdivision already built at Van Dorn and Enfield Center Roads impacts its own water table much more.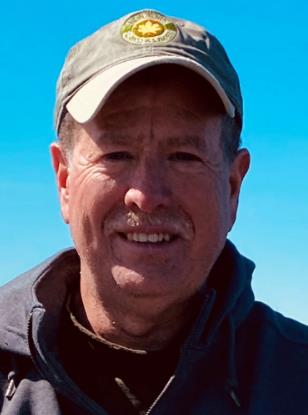 "At this point, I have no documentation that this is going to be a major issue," Walker told the Town Board concerning water supplies and pushing back on the need for an EIS. "Based on my experience with shale aquifers, (it's that) they are low producing aquifers, but they generally stay pretty consistent unless you have huge demand on them."
"The size of the lots provides enough area to protect other wells," Walker reasoned. And if the dangers of well depletion were greater, Walker told the Town Board, "We'd have to do an EIS and a hydrological study for every two-lot subdivision" that the Codes Inspector, Alan Teeter, approved.
Walker readily admitted during Town Board questioning that Breezy Meadows' siting puts it in a place where, as Russ Carpenter testified, well water conditions leave much to be desired.
"There's no question that water supply in the Town is variable," Walker said. "But with the low density of this development, the average of 10-15-acre lots, there's enough separation that it shouldn't be impacting adjoining neighbors."
A state-prepared well survey—one that only lists newer wells drilled since about 2000, and relied on by the Board Chair to support his assessment—lists most wells near the proposed development in the 150-200 foot depth range, often producing water at an average two gallons per minute.
"They're not the best producing wells," Walker acknowledged. What's more, he admitted, "a two gallon/minute yield can be run out if you aren't careful with your water uses."
A new home is going up just off the Breezy Meadows site, on Aiken Road near Halseyville. A well's being drilled there. And Walker told the Town Board he'll look closely at that new well's performance once drilling is complete.
****
Paul Tunison knows the condition of Tucker Road. He and his wife live there. "The condition of Tucker Road is pretty bad," Tunison told the April 5th hearing. Without a doubt, Tucker Road's condition—now and in the future—bears heavily on Breezy Meadows' impact. Gravel-based Tucker effectively bisects the development site, and Land & Lakes would front as many as 24 of its 33 building lots on it.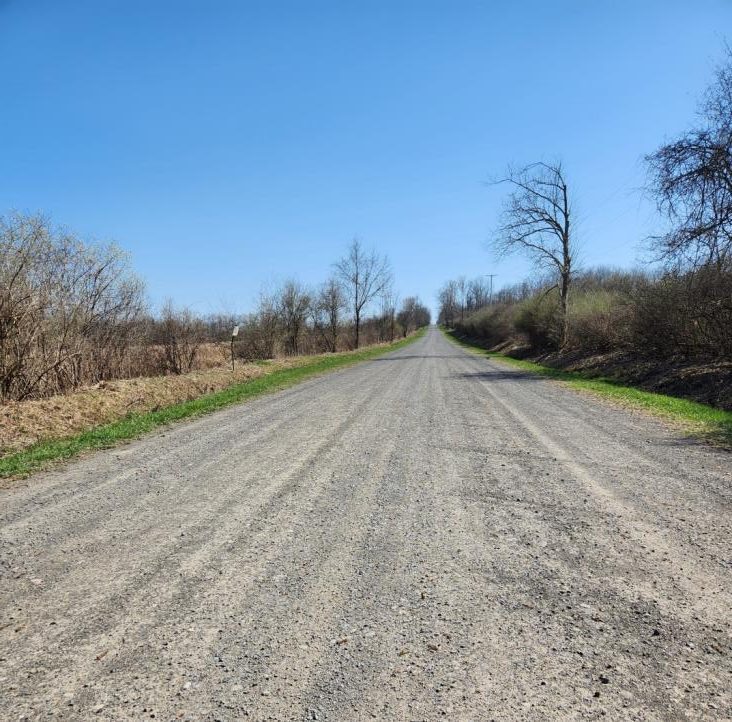 "It's essentially a one-and-a-half lane road. It's passable. But it can't handle the kind of traffic for the 23-24 residences that are proposed for this subdivision," Tunison told the hearing. Who's going to pay for its upgrade, he asked. Tunison thinks the developer should pay.
Hayts Road sheep farmer Marguerite Wells agrees. And she brought figures—however accurate they may be — to the Planning Board's hearing. By Wells' calculations, at current estimates of $200,000 per mile, the paving of Tucker Road would eat up a full 19 per cent of the Enfield Highway Department's budget in a single year. And it would take 10-15 years for the increased assessments of the newly-fronted residences on Tucker to pay back the cost.
Dan Walker and Enfield Highway Superintendent Barry "Buddy" Rollins take a different view. They sense no urgency for Tucker Road's paving. Walker had talked with Rollins prior to the Planning Board's review, and Rollins, himself, addressed the road's condition at the Town Board's meeting.
"(Rollins) feels Tucker Road is in pretty good condition for an unimproved gravel road," Walker informed the Planning Board. The Superintendent "did not feel there was a need to totally rebuild the road," Walker reported. "We have other gravel roads in the town that are in worse shape."
Rollins told the Town Board a week later that he's worked on Tucker Road. He reported that the ditches are good, and there are "very few potholes or wet spots." Rollins continued, "My goal is to make all roads oil and stone roads." And that, he said, includes Tucker. With oil and stone, the Superintendent stated, "That will handle car traffic and most delivery traffic, but not tractor-trailers and 10-wheelers every day."
Of course, those bigger trucks could infect Tucker Road during Breezy Meadows' construction.
"Our approval will state that this is a gravel road, and the Town has no plans to upgrade that to a paved road," Walker told the Town Board, regarding Tucker. "The expectation should not be that that's going to be a paved road."
Councilperson Lynch, this writer, pushed back:
"The question is: 'The road is never going to be improved; it's going to remain a gravel road' is all right until you get 24 people with houses along Tucker Road, and they come to this Town Board and say please pave that road. That's going to happen if it gets a lot of use regardless of what the land seller tells the homeowner. They're going to say 'we want a better road.'"
The final spindle bracing this awkward, three-legged stool of opposition involves farmland. Land & Lakes estimates that the Kenney farm has 145 acres of agricultural land and that subdividing it would only take 29 acres away. Critics (including this writer) maintain farmable acreage would shrink to near zero. Soil quality remains subject to debate. Sheep farmer Wells chooses to think positive.
"There's a very strong demand locally for farmland," Wells told the Public Hearing. "There are so many farmers who would love to rent that farm."
"We are all beneficiaries of this beautiful rural quality of life," Wells continued. "But they could do a much more careful job of subdividing these parcels to protect the farm parcels and allow farming to continue."
Wells presented the Planning Board a Crayola sketch of her redesign that would cluster houses on one portion of the Kenney farm and leave the rest to agriculture. Walker later critiqued Wells' alternative.
To "densify" the property, "could actually create more water supply problems," Walker told the Town Board.
But Wells remains undeterred. "Leave the farmland as farmland, and leave the dirt road (Tucker) as not a burden to the taxpayers of Enfield," she pleaded.
Not all agree that Breezy Meadows' soils are so prime or that its acreage will attract a line of bidders.
"It is not now being farmed because the farmer that was farming a lot of that land said he had problems getting a crop up every year because of the wetness conditions, and that the lease cost of the farmland was not worth it to him," Walker informed the Town Board, the planner relying on what the developers had told him.
The Board Chair also posited that nothing would preclude a farmer from purchasing several of Breezy Meadows adjoining lots and merging them into a farmable field. Still, without a doubt, Land & Lakes' would charge that farmer inflated prices more applicable to people than cows.
Where the Breezy Meadows' debate leaves all of Enfield right now is with guarded uncertainty; and also with an unsettling expectation that this 33-lot subdivision will happen one way or another. Even were Enfield to be zoned, a large-lot slicing and dicing of an overpriced abandoned farm is hard to stop.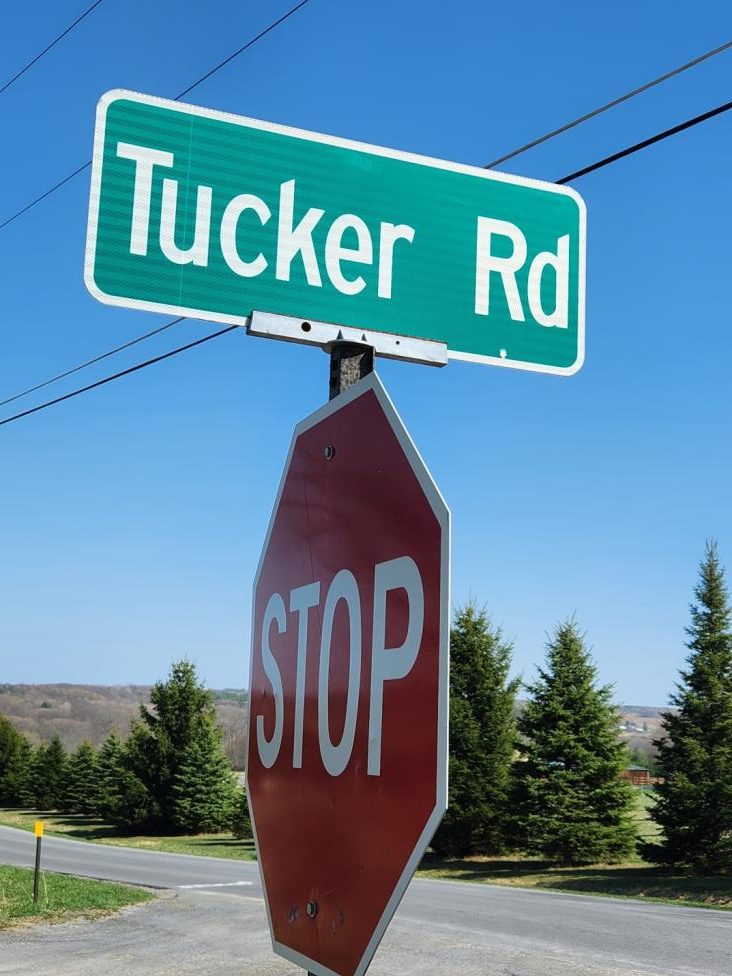 At the April 12th meeting's start, this Councilperson advised he might introduce a Town Board motion regarding Breezy Meadows. "Does the Board believe we should provide the Planning Board some guidance on this, or should we just keep our powder dry right now?" Lynch asked later after the Town's Board and top planner had gone back-and-forth. (A Resolution lay at the ready.)
"I'd like to hold off and see what data Dan puts forward at the next meeting," Supervisor Stephanie Redmond responded. Thus, for the moment, the Town Board's powder remains dry.
Breezy Meadows is an Enfield controversy not soon to fade away. And it won't fade away after the Planning Board's next meeting… or the meeting after that. But the May third session could prove pivotal. We'll all see what happens then.
###
And now, more on the Center of Government Dilemma:
Cart before the Horse?
County in a Demo Bind over Center of Government
By Robert Lynch, April 23, 2023
Quite frankly, this was Jason Molino's baby. But now Molino is gone, and the baby is bawling.
Months before the pandemic, Molino, the former Tompkins County Administrator, caught wind of two prime commercial lots up for sale adjacent to the Courthouse. And even though the County Legislature had months earlier laid down $1.8 Million for a plot of partially-vacant land a block away and tapped it as its intended site for a new multi-story Center of Government, Molino thought this new land looked better, a whole lot better.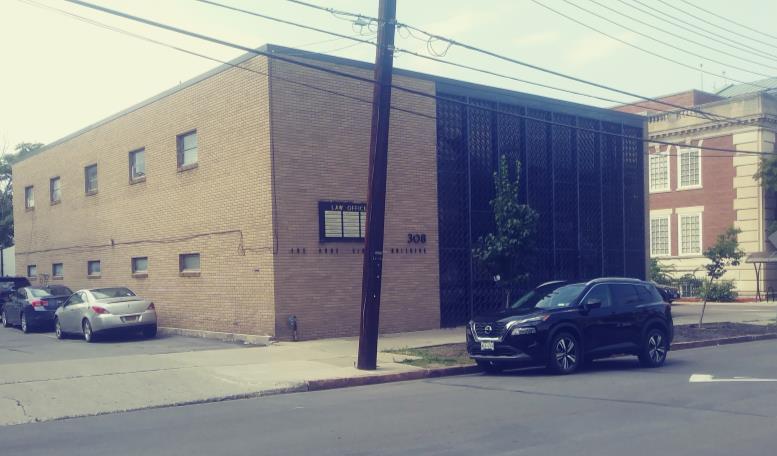 For nearly two years, while most of us had COVID-19 on our minds, Molino worked in the shadows. He prodded the County Legislature and its key Downtown Facilities Committee to launch protracted—often tortured—negotiations to purchase both the Key Bank Building on the corner of East Buffalo and North Tioga Streets, and the "Professional Building," the former Wiggins Law Offices, next to it. All the meetings were secret. I tried to squeeze those in the know to tell me what they knew. They wouldn't. To whatever was happening behind those locked legislative doors, the public remained blind and deaf to it.
The story finally broke in August 2021, three months after Molino left for another job. It broke only because it had to. Tompkins County was buying the Key Bank Building for $1.7 Million and the Wiggins' offices for $1.1 Million. The existing buildings would come down. The combined lots would become the new, preferred footprint for a county office building, the Center of Government. Jason Molino's wish would be fulfilled. The deal closed months later. Earlier this month, Molino's successor, current County Administrator Lisa Holmes, presented legislators a detailed PowerPoint of where things had been and where they might be headed. She offered little more than the wise among us already knew.
That was then. But now there's a problem. It came to light when County Administration took its next logical step and drafted a resolution to deconstruct the old Wiggins' offices as soon as current tenant leases expire next February. The problem is that the City of Ithaca may not let them do it.
"We are essentially saying we are going to deconstruct a building without a plan to construct a Center of Government in its place," Holmes told the County Legislature's Facilities and Infrastructure Committee last Thursday. "And that is a little different than where we started, and it runs us afoul of the city's land use policies."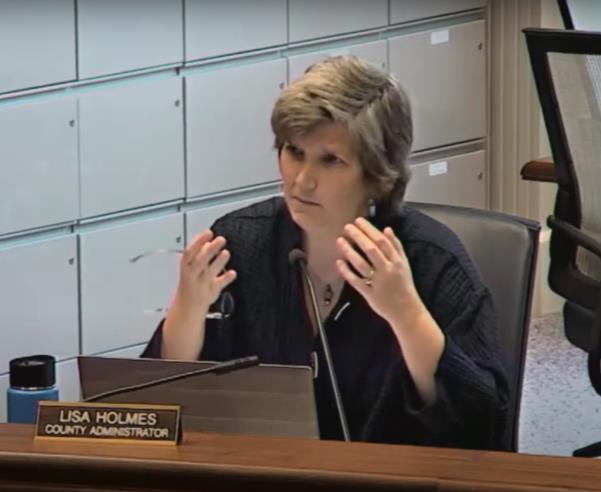 The legislative committee took no action on the deconstruction resolution Thursday. Instead, after 45 minutes' discussion over whether to move forward with the wrecking ball—possibly pre-empting City law—or instead rewriting environmental paperwork, the committee set a special meeting for April 25th to weigh its options further.
Relatively modern—built sometime in the late 1960's—and not considered a "contributing structure" of any architectural significance, the stylishly-unique law office building lies within the DeWitt Park Historic District. That locational status gives Ithaca Building Department officials heightened scrutiny over what kind of structure would take its place before an owner could do anything to take the Wiggins building down.
Resolutions passed when Tompkins County bought the twin structures two years ago made clear the County's intent to replace them with a Center of Government. But structural designs have never advanced beyond conceptual sketches. Nothing's been said about how big or high the building might be or how ugly it might look. Nor, for that matter, has the Legislature passed a firm commitment to build the building at all. And Thursday's discussion made plain that on that latter point, opinion remains divided.
"I will admit I am probably the least patient person on this Legislature," Lansing's Deborah Dawson conceded. "But this has been going on for three years. We need to fish or cut bait."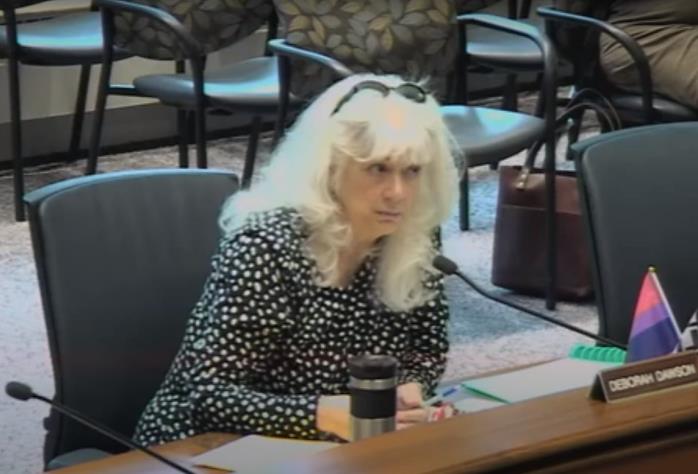 Properties get purchased. Environmental assessments get drafted. Capital plans get written, Dawson noted. And in her opinion, when they were performed, "we made a series of commitments to build a Center of Government." But yet, Dawson lamented, "every time we try to move this thing forward, someone, somewhere says, 'Oh, no, no, we didn't make that commitment; no, we need to take more time and consider it more….' How many times do we make a decision and a commitment and then we back off and change our minds?"
Committee Chair Mike Lane had a ready reply.
"Deb, I know you're impatient. You're also the person who talks very strongly about being careful with our budget. I'm not ready personally to leapfrog into a $20-30 Million project at this point." (Comments at the April 4th legislative meeting suggested the price tag could climb to $40 Million.)
"We haven't decided to build that building at all," Lane insisted. "At least I haven't voted to spend any money to build it."
"What more do we really need?" Dryden's Greg Mezey asked. The Dryden Democrat proved impatient to get the wrecking crews moving. "We're asking to move forward with the first step in the process," Mezey reasoned, "Because you can't have a new building with an old building on the site."
"Do we need architectural drawings? Do we need to have another resolution? What do we need to have before we show that this is our intention?" Mezey asked.
But City rules are City rules. And County Planning Commissioner Katie Borgella suggested that Ithaca's reluctance to sign off quickly on demolition stems from a City Hall hesitancy to replace an unwanted building with nothing more than a vacant hole.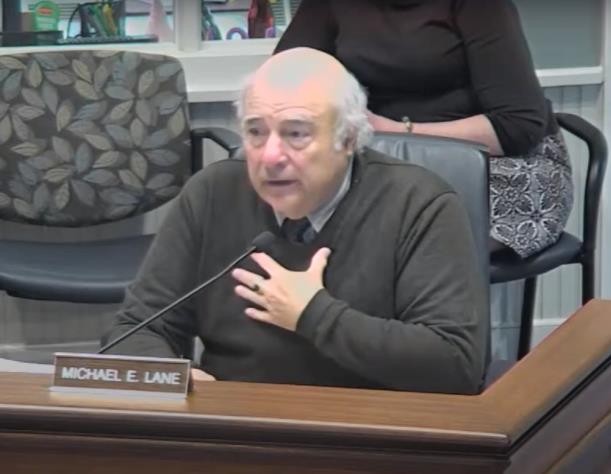 "If it's clear that there's a Center of Government going to be built on that corner, then… I think you could probably move forward with demolition of the buildings on the site because of a higher government purpose," Borgella told the committee. However, she cautioned, "They do have ordinances that you can't demolish a building in the City of Ithaca without going through site plan review."
"If you don't have a clear County purpose of serving something, then you need to conform with (the City of Ithaca's) land use rule, and that would require going through the whole demolition process that they have in place," Borgella said.
Those with long memories will recall Ithaca's misbegotten experience with Urban Renewal in the 1960's and 70's and should understand contemporary reasoning. Quick federal cash then led to the hasty razing of vast swaths of downtown, including landmarks like the old Ithaca Hotel and the former Ithaca City Hall. It left only blocks as vacant dust bowls, unreconstructed for years.
"The problem with the law building," Borgella told the committee, is that you're "taking something down with no clear plan for what you're going to do with it."
"And that's the whole point of the City's ordinances that they have in place," the planner added. "They don't want people speculating and just clearing off properties in the hopes that someone develops it in the future."
"Yea, but we're not just people, we're the County," Lane replied.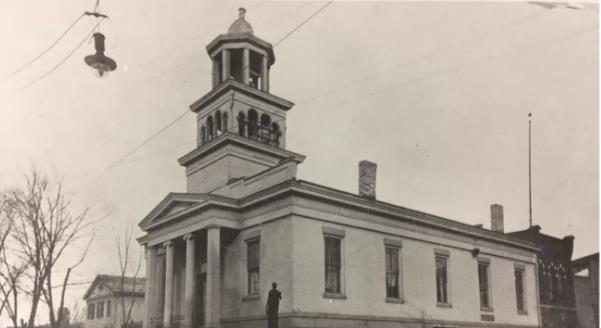 "What's the test? Who's the adjudicator?" Mezey asked in desperation.
Ultimately, that "adjudicator" could, in fact, be a judge. State law provides counties limited authority to overrule municipal land use restrictions, clout that Tompkins County could exercise at the price of poisoning relations with those in Ithaca's government. Some at Thursday's meeting suggested that an attorney specializing in land use law be brought into the conversation.
"All I'm looking for on this building is for us to dot our i's and cross out t's to whatever entity may put up a barrier to slowing this thing down." Enfield-Newfield legislator Randy Brown," told the committee on which he sits.
But in pointing out the false starts and mixed messages the Legislature has given over the years, Brown acknowledged, "The County's purchased other buildings and it didn't work out."
And again, those sudden, seemingly spontaneous swings in Center of Government site-shopping sentiment can confuse those who review the environmental documents that may decide the "Professional Building's" immediate fate, documents that'll likely require a rewrite before the demolition resolution tabled by the committee Thursday ever comes up for a vote. Lane reminded members that both the former- and presently-preferred development sites were at separate times listed as a Center of Government's prospective home. In neither instance, however, has the Legislature ever put up the money to match some politicians' mouths.
And unlike some on the Facilities Committee, Randy Brown has yet to relegate the old Wiggins offices to the wrecking crane. He called Thursday for a professional evaluation be conducted first into the building's potential reuse.
"It costs energy to knock a building down. It costs energy to put a new building up," Brown said. "So I'd like to know if that's a structurally sound building. That would help me."
And Randy Brown also proffered the most novel idea of the morning. What about scattering space-hungry County administrative offices around, quartering them in easily-accessible rural schools, instead of concentrating them in a pricey downtown high-rise?
"There are buildings all over the county," Brown claimed. "Every school has thousands of square feet of empty space where we could… reimagine how we provide services to our constituents and put them in the schools so they're there working with the people."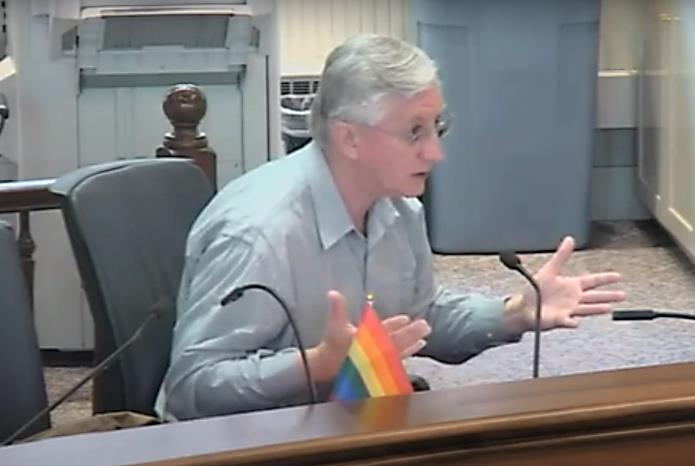 Brown said such a plan would save commutes to Ithaca, thus advancing the "Green New Deal." And it would bring governmental services closer to the people. "I think this is a visionary thing," Randy Brown proclaimed. "And building a building downtown doesn't make sense to me right now," he added.
Something tells this writer that Jason Molino would view Randy Brown's idea as simply a vision step too far. Leaders like to build monuments to themselves. A side office in Enfield Elementary or in Newfield Central might win a national award, but it doesn't cut it for most in the political class. Nonetheless, the prospect of a $30 Million—maybe $40 Million—downtown office building is giving some in Tompkins' legislative chambers the jitters. It's not Jason Molino's 2019 anymore. Babies do grow up.
###
From the County Legislature:
TC Leg: "Let the Producers Pay"
by Robert Lynch, April 18, 2023; additional reporting April 19, 2023
For the fourth time in as many meetings, the Tompkins County Legislature took the occasion Tuesday to tell Albany lawmakers what to do. Only this time, it was different. The vote was unanimous, rather that splitting predictably down partisan lines.
Without a single dissent, local legislators urged the State Senate and Assembly to enact, and Governor Hochul to sign, a measure that would force the manufacturers of packaging—particularly plastic—to bear up to half the cost borne by the municipalities that recycle them.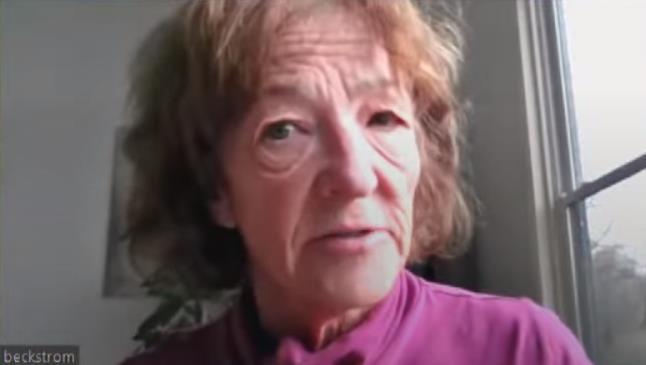 Tuesday's vote came at an otherwise relatively routine legislative session whose otherwise most noteworthy take-away was the appointment of an Ontario County administrator, Lorrie Scarrott, as Tompkins County's new Director of Finance.
"Our recycling costs have skyrocketed," Barbara Eckstrom, Tompkins County's recently-retired Director of Recycling and Materials Management, told the County Legislature. "It is not fair for the burden of the cost of recycling that's mandated in this state to be borne by government and not those that produce the packaging."
The County Legislature Tuesday coupled its endorsement of New York's proposed "Packaging Reduction and Recycling Infrastructure Act" with similar support for an enhanced New York "Bottle Bill," a revision that would double the cost of a soda or beer bottle's deposit from a nickel to a dime and expand the deposit mandate's reach to cover a wider range of containers, including liquor bottles.
"Five cents means nothing," Eckstrom told the Legislature. "Ten cents is very common in states around the country."
In recent meetings, the County Legislature has placed its endorsement behind pending, liberal-leaning bills in Albany this legislative term that would accelerate proposed increases in New York's minimum wage, speed green-building mandates to prohibit as soon as next year fossil-fuel heating in new home construction, and ban the sale of menthol cigarettes. Republicans often dissented on those measures. But this time, on container legislation, they backed the local body's Democratic majority. The difference was cast in dollars. Tougher container mandates could save taxpayer money.
"I think it is very important we push back on manufacturers to be stewards for the products they're shipping to us," Newfield-Enfield's Randy Brown told Tuesday's meeting. "Plastic is used because it's light and it's a lot less weight, low volume, spread out, very easy to collect and manage," Brown added.
Brown said manufacturers, as opposed to municipal recyclers, hold the technological advantage in reducing landfill waste. "They have the systems… the ability to make packaging recyclable, and we need to push back on them," Brown stated.
A second Republican, Groton's Lee Shurtleff, asked Eckstrom how much the proposed packaging law might save this county's government. The retired recycling chief didn't have a ready answer, but made an educated guess.
"I think we are talking in the millions in terms of savings," Eckstrom surmised. "Maybe one to 1.5 Million."
"The recycling market has plummeted," Eckstrom reported. She predicted the slumping market for once-valuable castoffs could make for her former department a "$300,000 to $500,000 shortfall this year.
"We luckily have an annual fee," Eckstrom acknowledged, referring for the uniform fee homeowners pay annually—this year $80—tacked onto their tax bill. But if the market for recyclables continues to tank, and deficits mount, she warned, "It's going to go up; you know, up, up, up; if things go on further with all of this"
"You know my hesitancy on advising the Legislature and the Governor on legislation," Shurtleff said. "But this clearly has an impact upon the local taxpayers."
"The time is overripe here," Eckstrom observed, admitting the packaging mandate's been proposed before, only to meet stiff headwinds from a New York Governor, one who's no longer in office.
"Cuomo was not—it wasn't something that was ever going to happen," Eckstrom told Tuesday's meeting, hoping that with Hochul now in the Governor's Mansion, prospects for the packaging bill's adoption look brighter.
"I can imagine this week's Ithaca Times is going to be, 'Barb Eckstrom versus the Governor on the other side,' the Chair laughingly said, referring to the weekly's previous report on Tompkins County's ongoing battle with the Executive Branch regarding Medicaid reimbursements.
"I wouldn't be able to say that unless I'd retired," Eckstrom replied with a chuckle.
And as for the need to double the bottle deposit, Dryden's Mike Lane drew his own comparison, remembering that long ago, when he was a kid, quart soda bottles carried a nickel deposit, same as today. "And with a nickel," Lane remembered, "you could buy a standard Milky Way or Snickers bar."
****
"I'd like to thank each and every one of you for placing your faith and trust in me in this role," Lorrie Scarrott said following the County Legislature's unanimous appointment of her as County Government's new Director of Finance. Scarrott, who public records indicate currently serves as the Deputy Director of Finance for Ontario County in Canandaigua, fills the post left vacant since late last November with the retirement of former Finance Director Rick Snyder. Scarrott will begin work locally May first.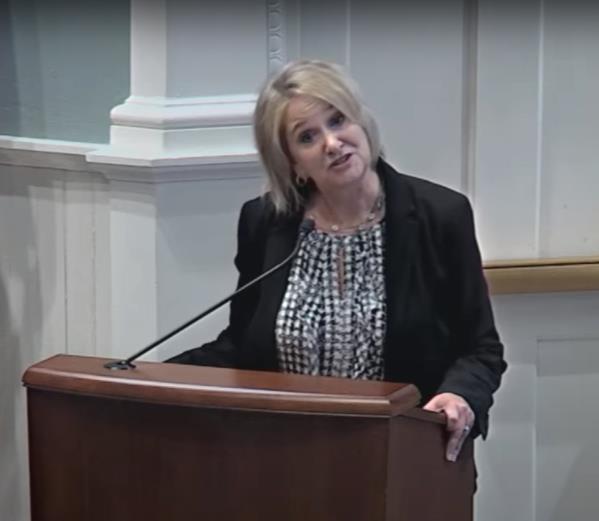 "I've been watching Tompkins County as an organization from afar for quite a few years," Scarrott said at the podium following her appointment. "I have always wanted to come here and work, so this is kind of like a dream come true for me… I'm very excited."
The new appointee told lawmakers she brings to her new job over 22 years of governmental finance experience, skills gained, she noted, in a county with a population similar to Tompkins'.
"And as we all know, some things are the same; some things are different," Scarrott told lawmakers, acknowledging governmental comparisons and contrasts. "And so I'm sure I have a lot to share with each of you, and I'm sure each of you have a lot to share with me."
Tompkins County evaded one big obstacle in filling Snyder's shoes, one that's frustrated its leaders during several recent executive searches—namely the high cost of local housing. Tompkins legislators, in appointing Scarrott, waived the local residency requirement, thereby making it eligible for the appointee to commute from her current residence, presumably located somewhere between her old job and her new one.
Since December, Enfield's Andrew Braman has been Snyder's interim replacement. Presumably he'll stay on as Scarrott's deputy. During Tuesday's meeting, legislators applauded Braman for his oversight of governmental finances during the past five months.
On a different matter, Tompkins lawmakers Tuesday avoided—but only for two weeks—making a tough call which may either delight or anger local arts organizations. It postponed until May 2nd voting to reallocate more than $1.4 Million in hotel room tax revenue to a variety of programs aimed at shoring up the local arts community, many of whose organizations have suffered from dwindling attendance and sagging revenues post-pandemic.
Ithaca's Amanda Champion requested delay, which passed the Legislature just barely on an 8-6 vote. Champion referenced unspecified "amendments" she expected some would offer had the debate continued. It alluded to a backstory yet to be told.
Funding supporter Greg Mezey wanted an immediate vote, saying he needs no delay. And he revealed that the legal question yet unresolved involves whether room tax surpluses can be clawed back by County Government and put into the general fund.
"I don't really need a legal opinion," Lansing's Mike Sigler said. "I don't want to go back two years and reach back and grab that money back." What's more, Sigler said, money in the General Fund "just kind of gets muddled."
At the meeting's start, representatives of several local arts organizations took their turns supporting the room tax's repurposing. Remarked Joey Steinhagen, Artistic Director of the youth-centered Running to Places Theater Company, "We're struggling to keep our heads above water."
###
Now, What I said about the Community Recovery Fund before the Enfield Town Board:
"It was not a pleasant meeting"
Enfield Councilperson Robert Lynch, addressing the Enfield Town Board during Privilege of the Floor Comments, December 27th, discussing an earlier meeting of the Tompkins County Legislature and its decisions on distribution of Tompkins County's Community Recovery Fund:
"I just wanted to take a couple minutes to talk about nothing that happened at this Board, but something that happened about six or seven miles away to the east. And that was a week ago, downtown at the Tompkins County Legislature. They had a decision to make, and they made it. They appropriated nearly $6 Million in money under the Community Recovery Program. The Town of Enfield and its agencies that applied didn't get a thin dime of that.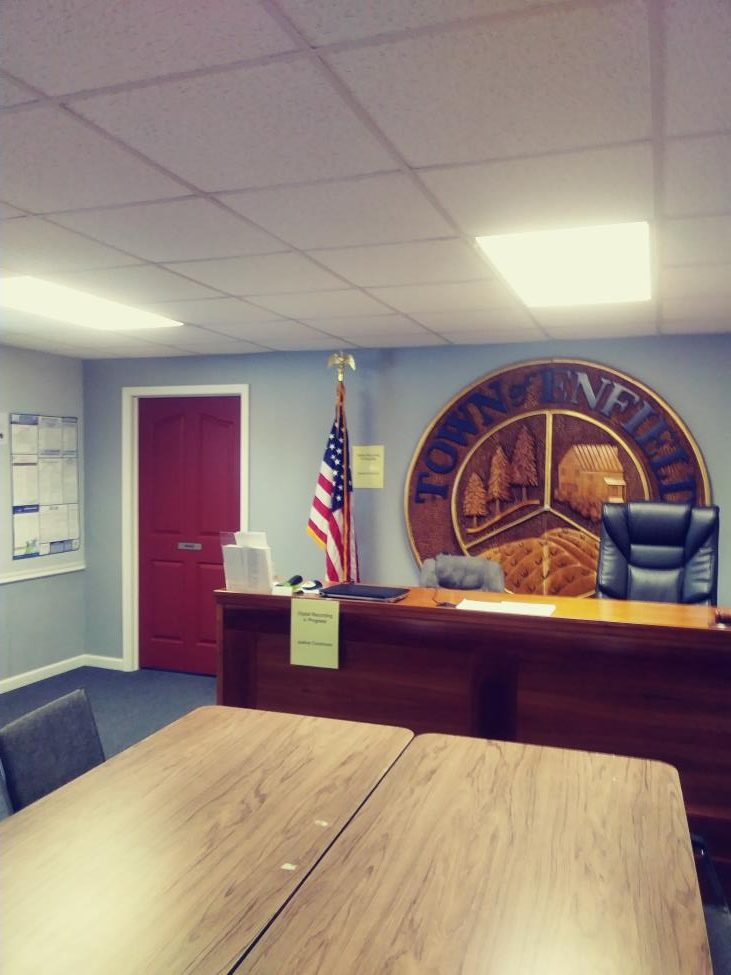 "And I could sit here and pontificate for three minutes about what that means for Enfield and what that means for what some people in Tompkins County Government and their consultants think of the Town of Enfield. But I'll just put the words of our—one of our elected County legislators, Randy Brown, on the record. Because he spoke up in favor of Enfield and his own Town of Newfield that also got slighted in many respects
"He (Brown) said at that meeting, I quote, 'Enfield is completely ignored by the County; Newfield, completely ignored by the County,' In terms of government funding. He continued, 'Nothing happens there.'
"Brown told colleagues that in Enfield, quote, 'They're pinching pennies every day; the poorest district in the county. They're buying used equipment 'cause that's all they can afford. And yet nothing got funded. In recognition of all the problems in the county, you didn't even think about Enfield and Newfield in my mind.'
"He went on in that meeting, quote, 'I respect what the committee did,' —that is, the Advisory Committee that made its recommendations and did not recommend Enfield be funded—He said, 'I respect what the committee did, and this is definitely water that's never been paddled through before,' Brown told legislators moments before he cast his lone dissenting vote. And he continued, 'But I feel that the committee didn't even understand the transformative processes that Newfield and Enfield attempted to do.'
"'Enfield is feeling the exact same way,' as Newfield is, Brown said. 'They're on their own,' end of quote.
"There may be opportunities for some applicants, probably most likely the Enfield Community Council, to get something, because there's one big project in Newfield which would draw about $500,000 in Community Recovery funds. It's the Second Wind Cottages proposal. It's become controversial down in Newfield. The Newfield Town Board has resolved against funding that particular proposal. I'm not going to get into Second Wind tonight. That's really not the purpose of what I said. But if there is money left over, if Second Wind is taken out, of if the County Legislature decides later, next year, to put more money in the pot to fund agencies, we may get some funding—for ECC, maybe the Fire Company, and maybe even the Food Pantry. We'll see.
"That's all I have to say on this. But it was not a pleasant meeting one week ago. I attended it. And Randy Brown spoke up. And he was about the only one. And I'll leave it there."
###