[And following this statement: The Enfield Board "nudges" Governor Hochul on the Firefighters' Assessment Law ]
****
First this:
Councilperson, Robert Lynch, addressing the Enfield Town Board during Privilege of the Floor, Wednesday, August 10th:
Good evening:
Article IV, Section 4 of the U.S. Constitution states:
"The United States shall guarantee to every State in this Union a Republican form of Government, and shall protect each of them against Invasion; and on Application of the Legislature, or of the Executive (when the Legislature cannot be convened) against domestic Violence."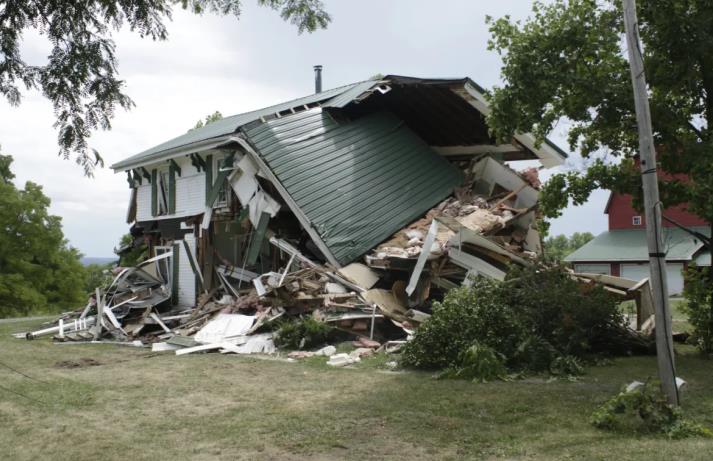 On November 10th of last year, our Enfield Town Board adopted a Resolution urging the Federal Bureau of Indian Affairs "to take a proactive role in protecting the traditional Cayuga Nation's citizens, by undertaking a thorough investigation into (recent acts of violence at the Cayuga Nation in Seneca County) and reassessing the competence and effectiveness of its designated 'Federal Representative,'"
That Federal Representative was and continues to be Clint Halftown. The Federal Bureau of Indian Affairs, to my knowledge, has not acted upon Enfield's request. One wonders if it ever will.
The night we adopted the afore-referenced Resolution and again at the following month's meeting, I'd moved for stronger action. I wanted a State Attorney General's investigation into acts of violence at the Cayuga Nation. This Board cast aside my motion, one member explaining to me that the Cayuga Nation is a sovereign State. Because it is, its residents remain unreachable by New York's criminal laws.
This August third, as media reports have informed us, persons under Clint Halftown's direction, and apparently under no authority other than his, demolished "sacred spaces" on the Cayuga Nation's Seneca County property, places including an occupied house and barn. When doing so, nation police allegedly pulled a woman from the house against her will, handcuffed her, and forced her to watch crews demolish it. Reports also tell us Nation police under Clint Halftown's direction pepper sprayed onlookers standing along the road.
Under what authority does Clint Halftown act other than his own? If New York State cannot intervene to stop violence on Cayuga Nation property and punish wrongdoers, who can? Who will?
To my knowledge, upon the Cayuga Nation of today, there is no legislature, no empowered governing council to check Clint Halftown's autocratic rule. Where is the "Republican form of Government" on lands of the Cayuga Nation; a form of government the U.S. Constitution demands? I'd like to know. Others would as well.
****
I was not the only Town Board member addressing the latest incidents at the Cayuga Nation. Totally unknown to me, my colleague, Councilperson James Ricks, also addressed the issue, his comments similarly critical.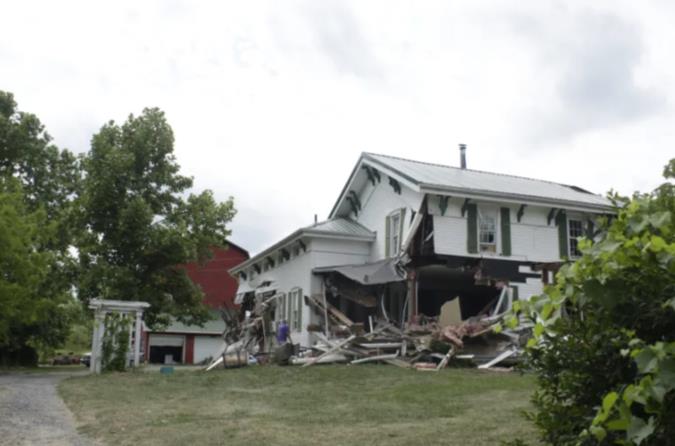 Moreover, this breaking revelation: Tompkins County legislator Anne Koreman let slip the remark that some county legislators are working "behind the scenes" drafting a possible Resolution to place before their Legislature in the near future to register an opinion on the issue as well.
Right is right. And in my opinion, the Rule of Law applies to all who live in this Great Nation. If you vote here, as the Cayugas do, you abide by our Constitution. No exceptions.
Bob Lynch
###
Enfield gives Hochul a "nudge" on Firefighters Law; puts final touches on salt shed
by Robert Lynch, August 11, 2022
When it comes to the Town of Enfield's granting its firefighters and EMS personnel a tax break that could help recruit and retain volunteers, consider the Town rounding third base and heading toward home. But it hasn't quite yet scored that home run.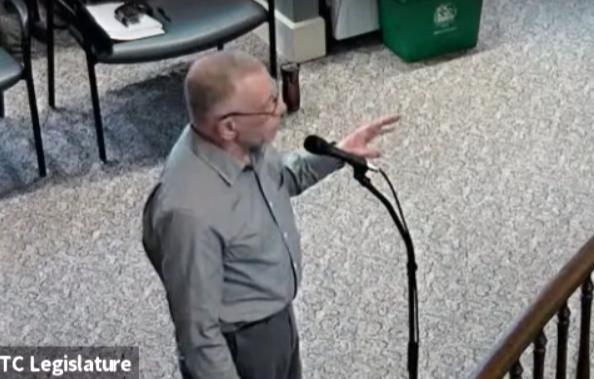 By a unanimous vote on a resolution cobbled together only 24 hours before meeting time and based on suddenly-learned new information, the Enfield Town Board Wednesday urged Governor Kathy Hochul to sign into law a bill approved by both the State Senate and Assembly, a bill that would allow municipalities statewide the option to grant up to a ten per cent reduction in property tax assessments for fire and EMS company volunteers.
We should give the Governor a "nudge," Enfield Councilperson Robert Lynch (this writer) chief sponsor of the Enfield assessment reduction initiative, told Town Board members at their Wednesday monthly meeting.
Since late March, Enfield officials have advanced an initiative, modeled after one approved and implemented in Monroe County, that would enable Tompkins County, as well as its towns, villages and school districts, the option to grant through local law, a maximum ten per cent reduction in home property assessments to those fire and EMS company volunteers in their community who met certain service commitments. The Town Board passed a Resolution in April encouraging the County Legislature to request enabling "Home Rule" legislation from the State and thus replicate the Monroe County provisions locally.
But to underscore the distance and information gap between Enfield and Albany, Enfield officials did not learn until Tuesday that New York lawmakers had already gone one step better. With little fanfare, the State Legislature had adopted a measure that would extend statewide the local benefit Enfield had requested.
But though approved unanimously May 24th in the State Assembly and then June 1st in the Senate, the firefighter-friendly measure has yet to be signed by the Governor. Hochul holds the option to approve or veto the measure. Her schedule for addressing this end-of-session bill—one of many which generally get acted upon gradually over weeks to allow maximum media exposure—remains unknown.
Wednesday's Town Board "nudge" marked the latest of several efforts Enfield has taken since early-spring to promote the volunteer recruitment incentive. Both Lynch and Town Supervisor Stephanie Redmond, who each serve as Town Board liaisons to the Enfield Volunteer Company (EVFC), have supported the initiative. In quarterly meetings, EVFC officials have stressed to Redmond and Lynch that the EVFC's prime difficulty lies in recruiting and retaining volunteers for both its fire service, and most particularly, for the Enfield's rescue squad.
A disproportionate number of EVFC monthly calls relate to medical emergencies. But whereas up to a dozen EMT's had volunteered for the Enfield Fire Company some two decades ago, Chief Greg Stevenson reported last November that EMT ranks have thinned to as few as four currently. And one of those four, Stevenson then said, is inactive.
Enfield rescue squad EMT's and lesser-trained Emergency Medical Responders are often the first to arrive at the location of a person in medical distress. They stabilize the patient and administer life-saving first aid until an ambulance arrives from Ithaca.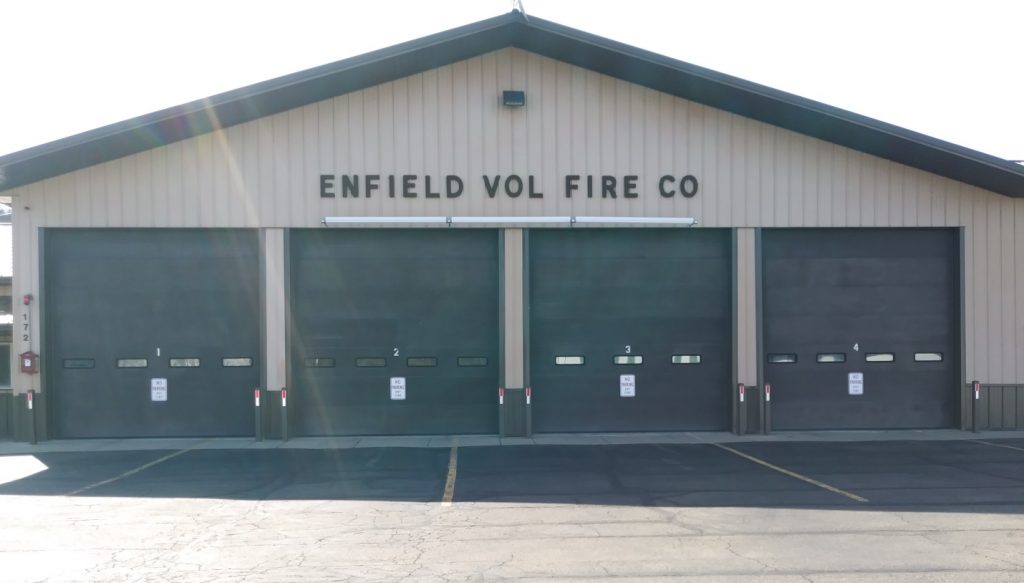 "I think that's a small price to pay," Lynch told the County Legislature April 5th, regarding the assessment reduction, "for the benefits that you derive by having a better, well-staffed volunteer fire service in this community."
The state legislation, at least for the moment, circumvents Tompkins County's need to appeal to the State for a Home Rule Law. If the pending bill secures Hochul's signature, each taxing authority—including the Enfield Town Board and the County Legislature—would then need to draft and pass local laws to implement the assessment reduction.
"The Enfield Town Board supports Assembly Bill A10155-A, and Senate Bill S.9131, and urges this adopted legislation be signed into law," the Town Board's Wednesday action stated, its endorsement directed to both Governor Hochul and key New York lawmakers who steered the legislation toward approval.
State Senators Tom O'Mara and Pam Helming, both of whom represent portions of Tompkins County, co-sponsored the Senate version of the legislation.
As adopted and forwarded to the Governor, the exemption bill would apply only to the property assessments of those living within the territory of the volunteer company they serve; reduce the assessment only to a volunteer's primary residence; require localities to determine criteria for longevity of service; and allow lifetime exemptions for those with more than 20 years of active service in a volunteer company.
****.
With construction largely complete, the Enfield Board Wednesday authorized the last expected major expenditures on the Town's $750,000, grant-assisted salt and sand storage facility, located adjacent to the Town's Highway Garage. But in doing so, the Board also pushed the project's cost slightly above the sum it chose to bond for the project last spring.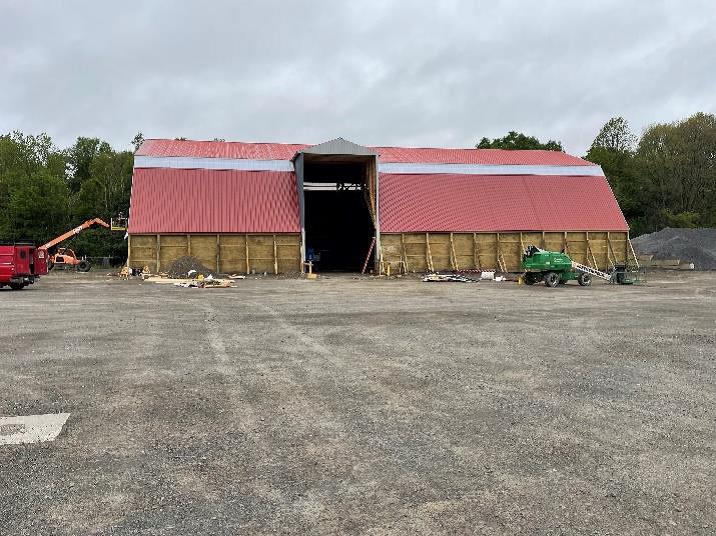 Relying on a Tompkins County contract and thereby precluding the need to put the contract to bid, the Board selected Seneca Stone Corporation to pave the salt barn's floor for an estimated $53,942. Shisler Electric will install lighting and related electrical apparatus for just under $14,000.
Highway Superintendent Barry (Buddy) Rollins cautioned that the paving cost could rise or fall slightly as the contractor reserves the right to adjust its rate based on the fluctuation of asphalt prices.
Supervisor Stephanie Redmond confirmed for Board members this week that the two latest contracts for necessary finishing work will push total cost to approximately $15,000 over the $750,000 the Board authorized in bonding last April. Redmond indicated the Town's bookkeeper will recommend at a later meeting how to cover the overage. Redmond expects the moneys will come from accumulated fund balances.
Councilperson Lynch disclosed the $15,000 cost overrun to the public Wednesday, saying the Board needs to be transparent. Lynch pointed the blame squarely at persistent inflation. But he also mentioned that he has not heard even a single complaint from the public about the project or its need.
In other Town Board business Wednesday:
The Board continued its discussions, at times, testy, over the need for some sort of heightened land use controls in the Town. Supervisor Redmond maintained that the Town's Planning Board has requested Town Board guidance as to what kind of new controls it wants. But the Supervisor made clear she is not necessarily recommending Enfield enact a zoning law. The discussion ended with Redmond concluding planners should first focus on potential controls to manage what she defined as "landfills," "noxious industries," and "large commercial developments."
Beyond those three, the Supervisor also voiced concerns about the proliferation of too many solar farms, and also the arrival of multi-unit or upscale housing developments. "I don't want to encourage gentrification," Redmond said. [Expect more to be written on this discussion in a later story.]
Deputy Supervisor Isabel Castillo and Cornell Planning Dept. Intern Xigan Zhang shared with the Board a PowerPoint presentation for possible development of a town park, one likely to be located on Town-owned property near the Highway Department. Among their initial recommendations, the two suggested formation of a Park Committee to guide further planning efforts. The Board authorized a Town website-posted invitation for committee membership. Councilperson Cassandra Hinkle expressed interest in becoming the Town's representative.
And at the meeting's start, both Councilpersons James Ricks and Lynch, in their separate remarks, expressed concern about recent acts of property destruction at Cayuga Indian Nation properties in Seneca County. [See separate posting on this website.] Tompkins County legislator Anne Koreman, also in attendance, revealed that she and unnamed other County legislators are working "behind the scenes" to draft a statement or Resolution to also address the Cayuga Nation incidents.
###
Posted Previously:
"Avoid the Z-Word"
Enfield Board, Planners leery of zoning, despite development concerns
By Robert Lynch, August 5, 2022
Enfield Supervisor Stephanie Redmond stated it categorically to her Town's Planning Board Wednesday night: "Nobody on the Town Board is ready to say let's do zoning now. We're not ready for a zoning commission."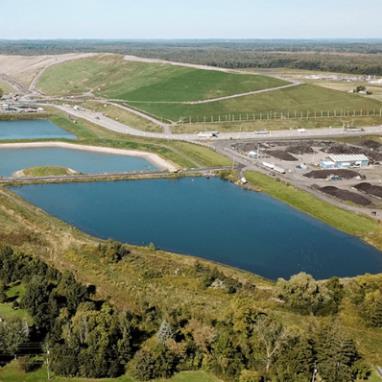 That commission, if Enfield were ever to appoint one, would take the first step toward the Town's writing, and then adopting, its first-ever zoning ordinance. It could be divisive move. It could split constituent opinion down the middle. Redmond's statement at the Planning Board session—and at a couple of Town Board meetings earlier this summer—has made it clear she realizes the risk. Other Town Board and Planning Board members realize it as well.
But how, then, does Enfield confront present and future development pressures, even hypothetical bogeymen, unwanted activities whose proponents could invite themselves in, unimpeded to an unprotected Enfield? That's the concern of Supervisor Redmond and Councilperson Jude Lemke, Enfield's combined driving force behind some form of modest land use regulation.
Enfield's "long been the 'sacrifice zone' for Tompkins County," Redmond told the Planning Board August 3rd. "Do we want every field covered in solar? We're not saying we're wanting zoning. It's just an educational thing."
Educational, perhaps, but also controlling. Zoning's the quintessential rural libertarian's denotation of "Big Government." A zoning ordinance can tell you what you can build and what you can do, and where you can do it. More importantly, it can tell you what and where you cannot.
Planning Board member Mike Carpenter has had recent dealings with zoning officials in Ulysses. "They didn't want anything to happen in the Town that didn't increase their property values," Carpenter told his Board, based on his own experience.
Enfield's zoning talk first emerged at a Planning Board meeting in early June when Supervisor Redmond, out of the blue, brought the topic up.
"I do believe it is something we should consider," Redmond told planners about potential zoning that June night.
But the Supervisor's updated comment at the planners' most recent meeting indicates she's backtracked a bit.
In both June and July, Redmond placed discussion of potential zoning on the Town Board's monthly agenda. It's again up for discussion August 10th. In zoning's two prior airings, the topic played to mixed reviews, raising tensions briefly at the Town Board's meeting July 13th.
Redmond asked Board members for direction and a "list of concerns" they'd like potential new land use controls to address.
"Well, I'll give you direction right now," Councilperson Robert Lynch, (this writer), quickly and bluntly responded. "Let's not go there."
Lynch challenged Redmond's assertion that citizen contributors to Enfield's latest 2020-adopted Comprehensive Plan had frequently suggested and supported zoning, albeit anonymously. Lynch said that when he was on the campaign trail, he'd heard only one constituent endorse zoning controls.
At the July Town Board meeting and again before the Planning Board this month, Planning Board Chair Dan Walker clarified that Enfield's current Comprehensive Plan does not recommend zoning.
****
Yet a single, overriding fear transparently dominates Redmond's desire for zoning-style regulation. It's a hypothetical risk that no one's even predicted may happen, let alone proposed.
The Supervisor worries that the giant Seneca Meadows landfill near Waterloo—Mount Trashmore, as its detractors call it—might relocate to Enfield once it ceases operation up north within a few years.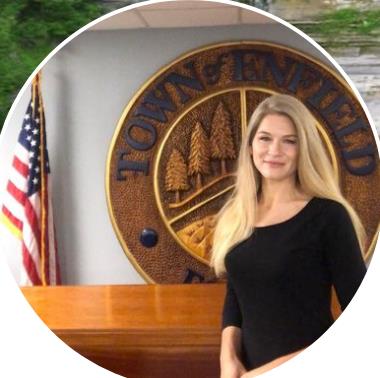 "I would not like to see a landfill anywhere in our town," the Supervisor emphatically told her Town Board July 13th. "The one up at Seneca Meadows is noxious; fumes for miles around; it smells terrible."
Redmond repeated her concerns before the Planning Board last Wednesday. And two mornings after the Town Board met, Councilperson Lynch weighed in, via an internal email, saying that he, too, would not welcome the stinky giant.
"And to make my point clear," Lynch wrote, "I do not want a 'Seneca Meadows' style dump in Enfield any more than our Supervisor does. I get sick to my stomach every time I travel north of Waterloo and Seneca Falls.… We once banned fracking. Could we also ban large landfills? For now, I'll leave it there."
"I don't understand what they're looking for from the Planning Board," its member Mike Carpenter asked at Wednesday's meeting, as planners began their attempt to answer the Supervisor's laundry list of concerns.
As Redmond recited them, in addition to the landfill, threats loom like the number of solar farms, large housing developments, potential impact on Enfield's aquifer and "noxious industry."
"That sounds like a job for me," Carpenter answered. He said he'd need both legal advice and "a good three months of Planning Board meetings" to tackle them all.
But whatever they address, and however they address them, planners made clear that night that the messaging demands nuance.
"We should avoid the Z-word," Planning Board member Henry Hansteen said. No one disagreed.
"The public needs to know you don't plan to have zoning," Ann Chaffee chimed in. The plain-spoken, farmer Chaffee reminded Redmond that past controversies have produced "pretty heated discussions" at Town Board meetings. They've "brought anger and almost fist fights," Chaffee recalled.
If Enfield is to have zoning, Carpenter said, the Town should "keep it from being too onerous."
A good zoning law, Carpenter added "should get the things we do want and not get the things we don't want,"
"Maybe we should identify things we do want and invite them in," Chaffee suggested. Carpenter mentioned light industry, light commercial activity and single-family housing as possible welcome candidates.
Planning Board member Hansteen expressed disappointment when Codes Officer Alan Teeter informed him that a zoning law could not rid the town of tumbled-down dwellings. The property notice code cites dangerous buildings, Teeter said. And it only empowers the Codes Officer to order the structures secured.
And as for Redmond's feared hypothetical Seneca Meadows-2, Planning Board Chair Dan Walker expressed doubts the dump would ever move to Enfield.
A large landfill, Walker said, typically requires 200-300 acres. Landfills in Enfield, he added, are "not conducive because of the hills." A landfill was considered decades ago north of Bostwick Road, he remembered. But it never got built likely because of the limitations.
Then, again, Walker conceded, the project had been targeted for Enfield "because we didn't have any regulations."
"I don't think we need a zoning ordinance to protect the Town from certain activities we don't want," Walker said. Yet he also reminded planners that if County or State authorities want to put a landfill in his town, they could always exercise eminent domain (and likely also pre-empt local laws) to do so.
As to a fracking-style targeted ban that Councilperson Lynch had suggested, Walker questioned such a law's legality. Similarly, lawyer-Councilperson Lemke, at the Town Board's meeting in July, doubted an outright ban would pass constitutional muster. Why a ban worked with fracking, no one has yet explained.
Of course, there's another strategy. Planning Board member Chaffee suggested just planting one's feet.
Chaffee said she knew someone—maybe it was herself—who owns those several hundred acres of needed land. That owner says, "It'll be a cold day in Hell when you put a landfill in," Chaffee predicted.
###
Posted Previously:
Stay of Execution
Legislature delays Baker Building razing; seeks use offers
by Robert Lynch, August 3, 2022
"Once it's gone it's gone."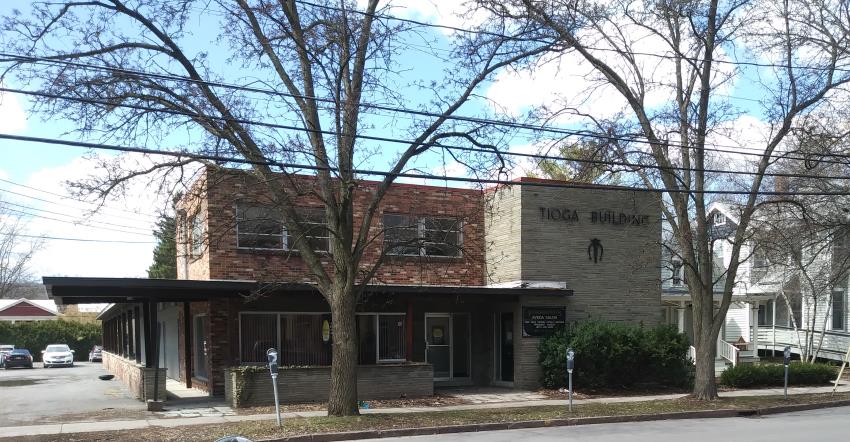 Tompkins County Legislator Dan Klein made that observation as a resolution presented the Legislature Tuesday night would have authorized immediate "deconstruction"—that's demolition with salvaging reusable stuff first—of the Former Baker Dental Building, the two story North Tioga Street structure Tompkins County bought three years ago as part of a larger lot on which it then planned to build a new office building.
Plans changed. The County bought new, pricier land nearer the Courthouse. Now the half-century old brick and block Dental Building stands vacant. Its roof leaks. It leaks badly. Some lawmakers want to tear it down now and get their problems behind them. But at Dan Klein's urging, the Legislature Tuesday chose to wait; delaying deconstruction for just two months to determine whether anyone can put the building to further, short-term use.
"I've been thinking about the Old Library," Klein said. "I know that there were people who voted to sell that property who later regretted that vote." Had the County retained the Old Library's ownership, the decision "might have changed the whole conversation that we're having right now about the future of the Center of Government," the Danby lawmaker observed.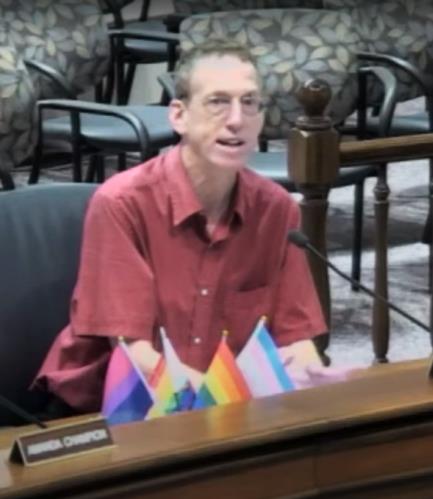 Indeed, it might have. And it's easy for this writer to say, "See, I told you so." I founded a whole political campaign last year on my insistence that the County's sale of the Old Library at Court and North Cayuga Streets was a wasteful mistake. Maybe my campaign didn't fare so well. But, for that matter, neither did the Old Library.
In 2017, Tompkins County sold the Old Library to housing developer Travis-Hyde Properties for a mere $925,000, little more than the assessed value of the land on which it sat. Travis-Hyde razed the still-serviceable—but also leaking—1960's-era building. Only now, years later, is the developer finally beginning to construct "Library Place," an upscale senior citizens apartment project, upon the site.
Meanwhile, Tompkins County, which offloaded the Old Library for a song, later found the desire to purchase first the $1.8 Million Tioga Street site on which the Baker Dental Building sits. Then, as whim and reason moved lawmakers, the County laid out nearly another $3 Million for properties closer to the Courthouse; the Key Bank building and the former Wiggins Law Offices. Should a multi-story Center of Government rise on this newer site, building it could cost upwards of $30 Million.
Some legislators finally began to sense Tuesday night how money— and opportunity—can so easily slip through a government's fingers.
In September 2017, I took to the meeting's microphone the night the County Legislature sold the Old Library. I said, in part:
"Not too many years from now, some future County Legislature, confronted with the reality of cramped quarters, will ask its taxpayers to bite the bullet; to bond and mortgage its future…. 'If only we'd spared the Old Library,' will be the cry. Too bad, the Old Library is gone…. Remember (as Joni Mitchell sang), you don't know what you've got 'till it's gone!"
Now compare my remarks then to what Dryden's Mike Lane, the County Legislature's senior member, told his colleagues Tuesday night, referencing the Baker Building:
"I'm not suggesting it, but the Old Library we kept for eleven years, and we used it for several different purposes. I still wish we had the land over there. That (the 2017 sale) was one of the biggest mistakes this Legislature has made, in my view."
But not all agreed. Greg Mezey, while questioning a rushed judgment in locking in plans for a Center of Government, was far more eager to have the Baker Building meet the wrecking ball.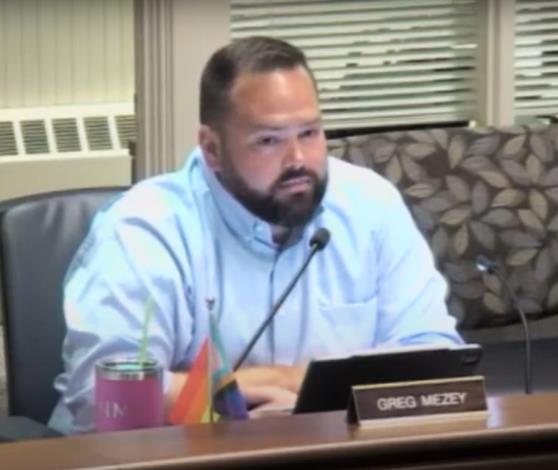 "I don't think it makes sense to keep mothballs in the closet. If you're not in fact, using it, you should shed that stuff rather than store it for a rainy day, especially a building that's in such disrepair."
"Let's get this sucker torn down," Deborah Dawson said in agreement. "I've toured it. It's a mess."
Randy Brown feared legal liability. "The roof is weak," he said. "You could fall through it. People do try to break into places."
Brown's partner in representing Enfield, Anne Koreman, agreed. A building inspector, Koreman estimated it could cost the County $500,000 to $800,000 just to limp the building through winter.
But the Ithaca Town's Amanda Champion stood among deconstruction's strongest supporters.
"In my mind," Champion said, "this was the simplest thing" toward resolving the Tioga Street property's future and also laying plans for the Center of Government. "Let's get this one thing done, and we can move on to the next step."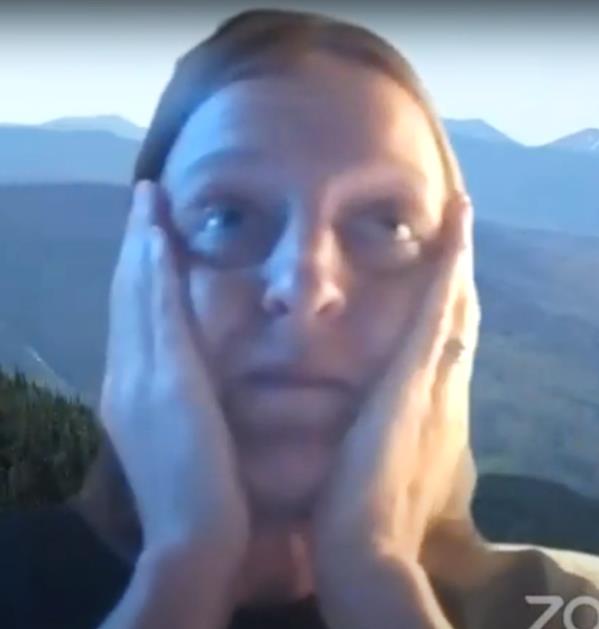 "And postponing it," Champion added, "feels a little bit like, 'Oh Boy, we're never going to get anywhere.'"
In the end, Klein bought the Baker Building a two month stay of execution. By an 8-5 vote, with Champion and Dawson in strong dissent, the Legislature postponed deconstruction until after its October 6th meeting, at which time lawmakers will invite suggestions from nonprofit groups and similar agencies which might benefit from the short-term space, up to 11,000 square feet of it. If no expressions of interest come forth, Klein said he'd support the Baker Building's removal.
Let's give it "a little more time, a little more thought, a little more community involvement," Klein reasoned.
****
As one might expect, I took sides in this issue. On Monday, August first, I sent legislators a three-page statement both defending the building's retention and also urging the County adopt a "50-year Vision" that would tie facilities' relocation to match the life span of any Center of Government lawmakers might build. I summarized my thoughts at the start of Tuesday's meeting.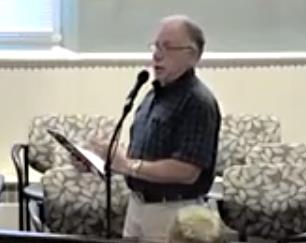 "You need not consider (tonight) whether, when, or where to build a Center of Government," I said. "Nor do you need to decide office relocation. You need only to decide whether the Former Baker Dental Building holds sufficient potential within your future relocation options for it to remain standing and as a part of Tompkins County's building inventory. I believe it does and should."
"You may later regret you threw this building away," I closed.
But before Tuesday's meeting ended, Greg Mezey, new to the Legislature this year, and though a supporter of the Baker Building's prompt deconstruction, took a larger view to the County's options. He questioned whether a Center of Government might be built outside of downtown, in a place with ample parking and easy highway access, something akin to the "adaptive re-use" Cayuga Medical Center will make of the Shops at Ithaca Mall.
Mike Lane, an avid supporter of keeping offices downtown, had a ready response.
"I think the conversation you're really talking about, Greg, is what we used to refer to as putting a new building out in a cornfield somewhere."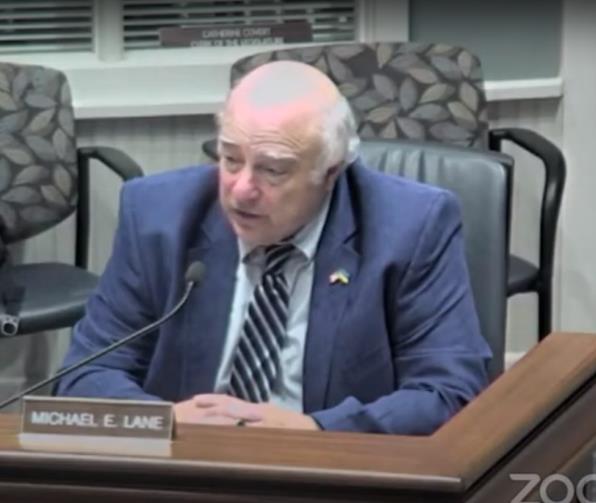 Doing that, Lane said, would defy recent practice. Since the County moved Social Services from its old hospital site to downtown decades ago. "I can't think," said Lane, "where we've ever really considered building out in the rural areas. Ithaca is our county seat."
"We now have three-and-a-half million dollars' worth of property," Legislature Chair Shawna Black remarked, Black perhaps lowballing the cost of recent purchases. "We've invested a lot of time" and "quite a lot of money," toward consolidating offices downtown.
Nonetheless, Black conceded "that's not to say we're pigeonholed into a decision." And given rising construction costs, the Chair acknowledged, "At this point it seems like we're kind of into a holding pattern anyway."
###
Also from the Legislature:
Tompkins Abortion Sanctuary Bill Passes
Legislature supports Starbucks Workers; sends Redistricting plan back
by Robert Lynch, August 2, 2022; additional reporting, Aug. 3, 2022
By a straight party-line vote, the Tompkins County Legislature Tuesday, without using the precise word, declared its county a sanctuary for abortion rights.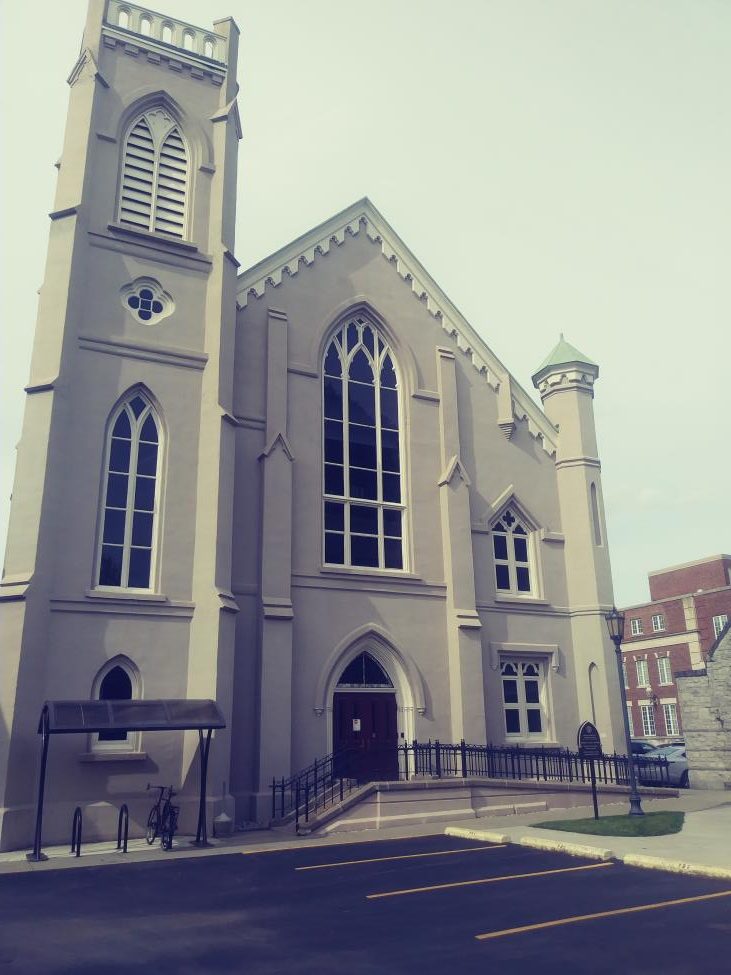 Approval of the pro-abortion rights Resolution, advanced by the Legislature's five women members, all Democrats, came at a four-hour meeting where members also backed a toned-down measure asking the National Labor Relations Board to investigate the closing of Starbucks Collegetown coffee shop as a possible anti-union tactic and directed a controversial 16-member legislative redistricting plan to go back to the commission that prepared it for possible—albeit, unlikely—revision.
Additionally, legislators tabled for two months a committee-backed proposal to deconstruct the "Former Baker Dental Building," a half-century old brick and block structure on the 400 Block of North Tioga Street that the County bought in 2019 intending to put a new office building there before it changed its plans.
The abortion rights Resolution, the most controversial of the night, though brought to a vote in only ten minutes' time, directed that County Departments, officers, employees and agents "shall not abridge or interfere in any way with any person's right to access legal surgical or medication abortion services." What's more, under its language, no County employee shall cooperate with any out-of-state request for information about those who travel to Tompkins County to seek abortion services.
Lansing legislator Deborah Dawson, who claimed authorship of the abortion rights resolution, and called it "a labor of love," said she viewed the measure as a safeguard against a potential conservative turn in New York State politics, one in which a Republican State Legislature and Governor might change the laws to restrict abortions in the Empire State.
Among its provisions, the adopted measure would back a pending amendment to the New York State Constitution that would "recognize and enshrine every person's bodily autonomy and reproductive rights" as well as other rights of due process and equal protection.
While all three of the County Legislature's Republicans opposed the abortion rights resolution, they each kept their comments low-key. Lansing's Mike Sigler, an expected critic, waived off comment. Groton's Lee Shurtleff observed the New York amendment the resolution supports "broadens the Constitution quite a bit."
On the Starbucks matter, whereas the Legislature in late-June had roundly rejected member Veronica Pillar's prior attempt to condemn the coffee giant for its "virulent and brutal anti-union attacks" by its alleged retaliatory closing of its College Avenue eatery, members voted ten-to-four Tuesday—an exact reversal—for Pillar's much more moderated replacement.
The resolution lawmakers adopted Tuesday, further watered down by a floor amendment just prior to the vote, urged the National Labor Relations Board to investigate Starbucks closure of the College Avenue location "as an illegal anti-union tactic meant to retaliate against and unlawfully fire Starbucks employees" for unionizing.
The Legislature also urged the NLRB to "investigate the College Avenue Store closure." Stripped from the wording at the last minute was Pillar's request that would have demanded Starbucks rescind its closure.
****
Abortion Rights: The County Legislature's support of abortion protections, coming on the same night that Kansas voters rejected an effort to roll back abortion protections in their state, mirrored an earlier, though separately-worded, affirmation of reproductive freedoms adopted unanimously by Ithaca's Common Council July 6th.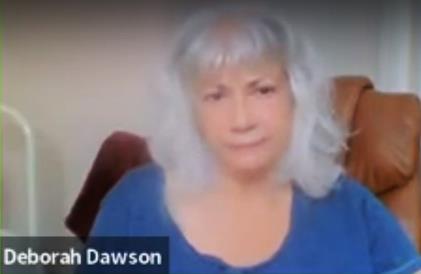 Only Groton's Lee Shurtleff took much effort Tuesday to confront the language of Dawson's long-winded, three-page Resolution, a draft containing as many as 25 separate paragraphs of justification. Shurtleff focused only on paragraph number 25. The line affirmed that the Legislature "recognizes that every individual's right to personal reproductive autonomy is central to their human dignity and liberty to determine their own life course."
"Is that without limitation or restriction?" Shurtleff asked.
"No," Dawson answered. "I'm not supporting third-trimester abortion…. I think the ship has sailed on really extreme (procedures, such as) you can have an abortion on demand anytime you want to."
"But on the other hand," Dawson continued, "you shouldn't be forced to risk your life to bring a pregnancy to term; you shouldn't be forced to take a pregnancy to term when the fetus is dead; and you shouldn't be afraid to miscarry on pain of being prosecuted for murder or violating an abortion ban."
And in answer to Shurtleff's concern about the breadth of the state constitutional change her resolution supports, Dawson pointed to Justice Clarence Thomas' controversial concurrence in the recent "Dobbs" decision that overruled Roe v. Wade. In that concurrence, Justice Thomas had written that constitutional consistency may dictate the Dobbs reasoning extend to limit rights to same-sex marriage or contraception.
"So there is a broad spectrum of rights," Dawson argued, "which are now up for grabs."
Starbucks: Like the abortion rights resolution, Tuesday's retooled Starbucks measure followed on the heels of an earlier Ithaca Common Council affirmation of worker support.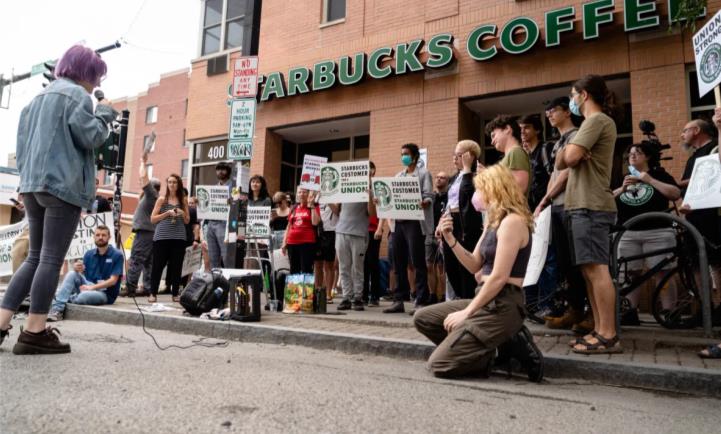 The County Legislature's sponsor, Ithaca's Veronica Pillar, acknowledged her revision was "softer than last time." Yet, Pillar argued, "I really think it's incumbent upon us as leaders in this County (to stand up) for the values we've affirmed."
"We support our residents who work here and are struggling for basic human rights," Pillar continued, "and it's not OK for a corporation to come in and walk all over us."
On this measure, however, Republican Sigler had an answer…. sort of.
As the Lansing Republican pieced together the facts, a clogged grease trap at the Collegetown store had prompted worker unionization and a strike. Those actions, in turn, may have prompted Starbucks' closing. Sigler noted that actually the Fire Department handles clogged grease traps and that the Health Department has had no complaints.
"I'm going to take care of hopefully the things that I can take care of," Sigler said.
Left in Pillar's Resolution were words stating that the Legislature "condemns without reservation Starbucks pattern of anti-union practices against its workers," and it requested the Ithaca store's closure be folded into a nationwide cease and desist order against Starbucks.
Joining Sigler in his opposition to the measure were fellow Republican Lee Shurtleff and Democrats Rich John and Mike Lane.
Redistricting: Breaking an impasse of sorts that arose two weeks earlier, the Legislature advanced to an August 16th Public Hearing a committee-endorsed plan of the Tompkins County Independent Redistricting Commission that would expand the Legislature's size from 14 to 16 members beginning in 2026. But the Legislature also narrowly granted legislator Lane's request to return the redistricting plan to the Commission for a second look.
The conflicting parallel tracks would place before the mid-month hearing a redistricting plan that, if revised by the Commission, would require yet a second public hearing later. Nonetheless, as many suspect, the Commission could simply reaffirm its original 16-member plan, a move which under the County Charter, lawmakers would find themselves hard-pressed to overrule.
"I don't see any value in adding legislators," Newfield-Enfield's Randy Brown commented in support of sending the redistricting plan back. "We only have two meetings a month. We don't want to create any more committees. So what would these people do?"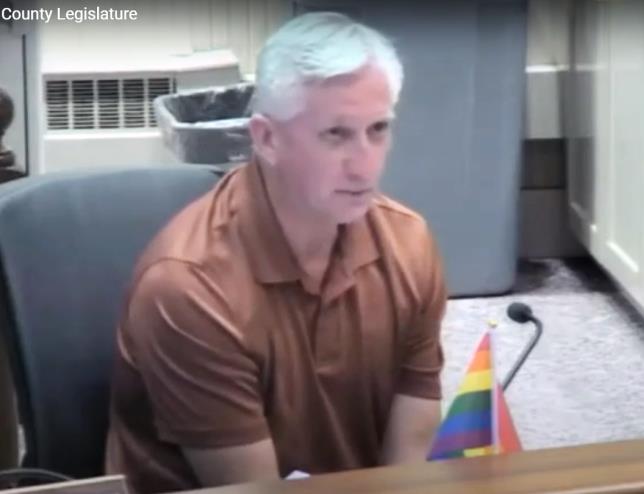 "I think this is a waste of our time; I think this is a waste of the Redistricting Commission's time," Dryden's Greg Mezey countered. "The ship has sailed here, and that's where we should leave it." (Note it was the second time that night that a legislator had used the nautical metaphor.)
But Ithaca West End rep Travis Brooks has his own complaint he wants the Independent Commission to explore. In marrying Tompkins County districts with Ithaca City wards, the Commission, Brooks argued, severed his minority-heavy Northside and Southside neighborhoods.
"You've cut out the heart of the Northside and moved it to Fall Creek," Brooks complained.
Mike Lane's concern about the Commission's plan has always been about the Legislature's size and a 16-member body's inability to break a tie. His effort to remand the 16-member plan back to the Commission directed it consider setting a total membership at 15 legislators or fewer and making it an odd number. The Commission holds no legal obligation to honor Lane's request.
Seldom during the past decade—but most notably during the long chairmanship battle of 2020—has the Legislature deadlocked with a 7-7 tie vote. But ironically, it came close to doing so on Lane's own resolution.
Chair Shawna Black was on the fence. Her ending comment saw value in the Commission's revisiting Brooks' concerns but noted little need to cut legislative size. Black's provided the decisive eighth vote for reconsideration. Had she dissented, the vote would have tied—proving Lane's own point, but giving him little comfort .
###
Posted Previously:
Molino Stonewalls Ethics Panel
Myrick, Rosario, Yearwood also asked for Reimagining answers; City drags feet
[Then, posted after: Hop the bus for free? Not now; maybe later.]
First, the lead story:
by Robert Lynch, July 29, 2022; additional reporting posted @ 6:09 PM.
Its seriousness may not rise to that of the January 6th Investigation, yet the procedural similarities are striking and also impossible to avoid.
Citing alleged and inexplicable "conflicts of interest," former Tompkins County Administrator Jason Molino has declined to respond to questions posed by the County's Ethics Advisory Board as it seeks information concerning Molino's and the County's handling of the Reimagining Public Safety process, Molino's refusal to cooperate first disclosed Friday morning at a meeting of the Advisory Board.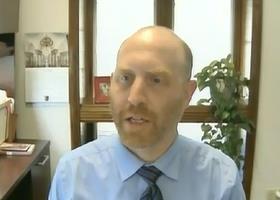 "I'm not quite sure what to make of his response," County legislator Rich John, Chair of the Advisory panel said of Molino's refusal to cooperate.
The Ethics Advisory Board holds the power to subpoena Molino or anyone else who refuses to cooperate with the panel's investigation, providing the County Legislature authorizes such action. The Board declined to take that step Friday, but could do so when the group next convenes August 19th.
John also revealed Friday that former Ithaca Mayor Svante Myrick, the ex-official at the center of the ethics probe, and two advisors he'd recruited to steer the City's Reimagining implementation process, Eric Rosario and Karen Yearwood, have also been asked to respond to Ethics Board requests. Because the Ithaca City Attorney, Ari Lavine, refused to serve them directly and forced the Board to locate and serve them itself, neither Myrick nor the advisors have yet met the Board's deadline to respond. So far, none has done so.
And City Hall, beyond its refusal to forward the Board's request to Myrick and his associates, is itself dragging its feet. John indicated Friday that Lavine, reportedly acting on behalf of various current City officials requested to cooperate, had described the Board's search for information as "a very burdensome request," one Lavine said could not be met by the Board's earlier July deadline. Lavine said the City could maybe respond by August 31st.
"The clear tenor of their reasoning was one of non-cooperation," John quoted from an email reply he'd made to Ithaca Acting Mayor Laura Lewis, read to the Board Friday.
"I'm disappointed, but I'm not entirely surprised," John told the Ethics Board in response to the City's delay, if not outright refusal to cooperate.
Rather than work closely with the County Ethics Board, Ithaca City officials have chosen to launch their own investigation into the actions of former Mayor Myrick and others which prompted the ethics probe originally requested by First Ward Alderperson Cynthia Brock.
Though ever-expanding in its reach, Brock's initial complaint centered on Myrick's paying stipends to Rosario and Yearwood to oversee policing reform duties for which others thought they'd volunteered. Brock alleged the payments were unauthorized. On social media, Myrick has described the ethics investigation as a "witch hunt."
Intertwined with Brock's initial complaint were questions concerning the involvement of the non-profit Center for Policing Equity (CPE) and its consulting arm, the Matrix Consulting Group, in the joint City-County Reimagining process. John reported Friday that Matrix had responded to the Board's request and had supplied "a lot of material," though he questioned whether much of it is "pertinent to what we're looking at."
Molino's enigmatic non-response left Rich John most baffled. Molino, who was closely involved in the Reimagining report's preparation in 2020 through April 2021, but then left for other employment shortly thereafter, cited as an alleged "conflict of interest" a conversation he'd had with legislator John earlier this spring. In that conversation, John had asked Molino about the reasons behind the decision to retain CPE. John said it was that conversation that prompted his and the Ethics Advisory Board's written request for further information.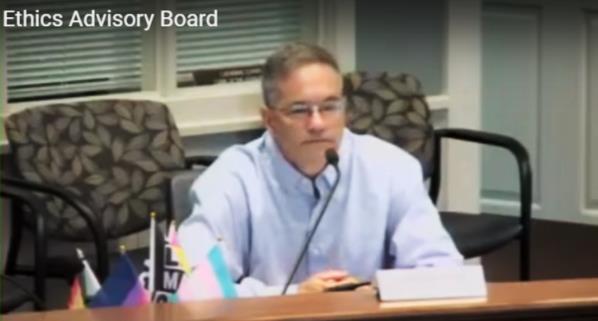 "He responded at that time," John said of Molino, "and that is the reason I thought it was important that we gave him an opportunity to respond here. But he now says that it's a conflict of interest in that he responded before."
"So he didn't really reply to what we requested," John told Friday's meeting.
"I think we can get that information from the County," John continued. "But I don't understand the nature of the conflict of interest other than that he doesn't think he should respond."
Rich John called his request to Molino a "dead end." He said he'll seek the requested information from others in County Government. His first stop will likely be the current County Administrator, Molino's successor, Lisa Holmes.
****
Other than Jason Molino, no other Tompkins County officials, past or present, were mentioned Friday as among the "interested parties" from whom the Advisory Board had sought information. And other than Myrick, Rosario, Yearwood—and potentially, Mayor Lewis—no similar parties from the City were referenced. A list of those sought to question has not been made public.
While John confirmed the Ethics Board has received materials from Matrix Consulting, as well as from the Park Foundation and a law firm representing the Dorothy Cotton Institute, each of them non-profits implicated peripherally in the Reimagining probe, the Chair confirmed the Center for Policing Equity has not replied to the Board's information request.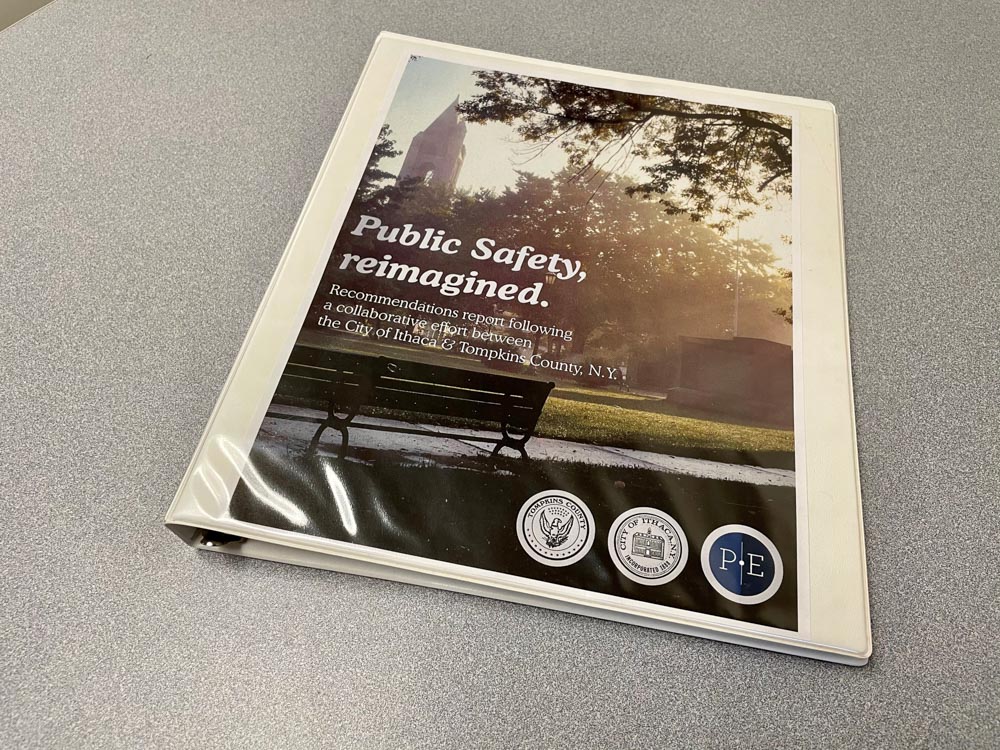 As an inescapable sign of current officials' unease concerning CPE's involvement in local police Reimagining, both Acting Mayor Lewis and County Legislature Chair Shawna Black openly announced June 21st that their respective governments had cut all ties with the Center, whose CEO, Dr. Phillip Atiba Goff, has become an outspoken critic of police practices. (See story previously posted on this website, June 26.)
But the Ethics Advisory Board focused its closest attention Friday on City and County officials, not on distantly-linked organizations. Its 30-minute meeting ended with members uncertain whether some high-profile participants in the police reform effort were merely procrastinating in their responses, whether some would need to be subpoenaed, or whether the Ethics Board should simply ignore the uncooperative and seek answers only from willing parties.
Its requests went out in June. Legal custom dictates a response within 20 days. Rich John's email to Lewis extended the deadline through this weekend. Because of the delays in service, Myrick, Rosario and Yearwood's timely responses could still arrive by the early days of August. Yet no one on the Ethics Board truly expects a timely answer.
As for Lavine's suggesting an end-of-August response, the Board's own counsel, Paul Ferrara, termed that timetable "a bit dilatory."
And as for issuing subpoenas to compel testimony, "I'd rather we didn't use that tool yet," said John. "But we should just have it in the back of our minds that we do have that ability if we need it," he added.
"Everybody we're talking to here should have an interest in Good Government and wanting to get a clear, transparent flow of information as to what happened," John told the Board. "If we don't get that, yeah, then maybe we should consider subpoenas."
Subpoenas won't issue immediately. The Board would first need to request subpoena power from the County Legislature, and the Legislature would need to grant it. The Board held off Friday making its request. So the soonest the Legislature could act upon it would be late August.
What's more, Board members acknowledged any subpoena they'd issue could not reach beyond state lines.
"It would certainly indicate something to us if somebody left the state to avoid a subpoena," the Chair remarked.
And so, too, he said, would be lack of candor, even though the only power the Ethics Advisory Board holds is that of issuing an Advisory Opinion, advice that others may choose to either follow or ignore.
"If we believe somebody has deliberately not provided us information or has been obstructive in cooperating with the Advisory Board, we're able to draw negative inferences from that," the Chair reminded all listening. "The lack of information is information to some extent."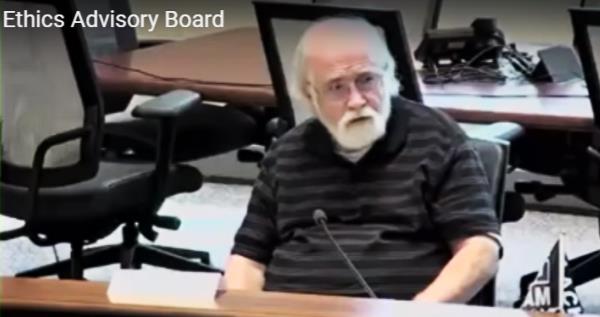 At its Friday meeting, the Ethics Advisory Board could have chosen to review what little information it already had, but instead opted to delay consideration until its August 19th session. Members hoped for more responses by then. Attorney Ferrara recommended members share their opinions only in closed session.
The ethics breaches by Myrick and others alleged so far have only involved sums in the tens of thousands of dollars, money the ex-Mayor contends he was allowed to spend anyway. So some would hope this potential tempest in the Reimagining teapot would resolve itself sooner rather than later.
"I think it's only fair to everyone to not have this hanging over their heads for any long period of time," Ethics Board member Brian Eden told Friday's meeting. "It would certainly be good if people indicated a level of cooperation that we haven't seen so far."
###
TCAT takes first step toward Free-for-All

by Robert Lynch, July 29, 2022
It would mark a seismic transformation in local transportation. You'd hop on a TCAT bus, take your seat, and never, ever have to grope for pocket change or a T-Card.
It won't happen now. It may happen not at all. But the governing Board of Tompkins Consolidated Area Transit, TCAT, took its most significant action to date Thursday (July 28) toward instituting universal fare-free service.
In a Resolution that its nine members massaged for more than an hour—and watered-down with every tortured amendment—the agency's Board of Directors adopted "the goal of exploring the feasibility of going fare-free."
The measure further directed TCAT General Manager, Scot Vanderpool, and the Board's planning committee "to institute a study into the logistics and viability" of going fare-free.
Yes, it sounds overly-tentative. Yes, it reads like a resolution crafted by committee. And that's because it was.
"I think it's reasonable to point ourselves in a direction without knowing how this will turn out," TCAT Board member Jennifer Dotson, one of the Board's stronger advocates of fare free service, told the meeting.
"I'm not ready to go fare free until I know the feasibility,' countered former County legislator Frank Proto, one of the meeting's more skeptical attendees.
While the local transit service eliminated fares May 29th for all youths age 17 and under, and while senior citizens generally pay half-rate, younger adults must still chip in their normal ridership fares. If TCAT eliminated fares for everyone, the change would not likely happen for at least another year.
The Thursday landmark Resolution started stronger—much stronger. And credit Danby legislator Dan Klein, free-fare's lead cheerleader, for writing it.
Instead of merely "exploring the feasibility" of eliminating fares, as the final Resolution eventually stated, Klein would have had the Board say it "adopts the goal of going fare-free." Klein would also have had the General Manager "institute a plan outlining the steps involved in going fare-free," rather than just directing he "study logistics and viability."
An off-and-on parliamentary battle ensued over the hour with supporters of "plan" on one side; and "study" on the other. The "study" side won, through just barely. Amendments became almost too many to count.
"I do think this decision can wait," Vanderpool cautioned at one point early in the discussion. "I don't want to pull the trigger on that (namely a commitment to go fare free) just yet."
Though Vanderpool has been an early and reliable supporter of eventual fare elimination, he, nonetheless, holds short-term operational and logistical concerns. Since the pandemic, TCAT has fallen short of drivers. More and more buses have been idled in the shop for lack of parts. And simple economics dictates that when fares drop to zero, ridership will skyrocket. Vanderpool fears that his service isn't ready and won't be for a while.
Board member Denise Thompson redrafted Klein's firmly-worded initiative to infuse a whole lot more reticence. On the key amendment of the day, the Board voted 5-4 to embrace Thompson's "exploring the feasibility" substitute to replace Klein's more decisive "adoption of a goal."
"I want it more open-ended," Thompson insisted. Going fare free may be our goal, she said, but a study may conclude "it may not be something we could or should do."
"It's a laudable, overall goal," Proto told the Board. "I respect Dan's initiative. But I like Denise's flexibility…. It may not be feasible for us to do it. We may not be able to pull this off."
Ridership advocates, some whom have attended recent TCAT Board meetings, have sought eliminating of passenger fares because they view them as inequitable, financially burdensome, and environmentally hostile. Indeed, Thursday's adopted measure claims fare elimination would improve public access to TCAT's service, get cars off the road, cut carbon dioxide emissions, and lessen the service's administrative costs. The resolution claims "dozens of bus systems" in the U.S. have already adopted fare-free policies.
But making the leap in Tompkins County would be a bold move. And for TCAT's sponsoring agencies, including local governments, it could be a costly one too.
In urging hesitancy, Vanderpool noted that under TCAT's funding formula, sponsoring agencies must provide a 30-cent match for each bus passenger. And if annual ridership were to rise to four million people—perhaps a third more than at present—Vanderpool warned that local funders would need to chip in $1.2 Million in matching money.
"I'm leaning toward a study," Vanderpool said, eyeing Thompson's more cautious option. "It's great to have a plan in place, but we've got to look at this very carefully before we go with this."
Jennifer Dotson, on the other hand, said being ill-prepared for change is nothing new.
"We have this increase in ridership," Dotson said, pointing to predictions. "But we don't want to increase ridership to the point we can't service it. But we already have a mismatch."
Over the course of the wordsmithing hour, TCAT Board members sped up the prospective timetable. They called for the feasibility study to be finished within the next 12 months, and not just started by then. Members also involved the Board's planning committee in the process, rather than delegating it to only the General Manager. The changes signaled the Board's preference to undertake the feasibility analysis internally, and not retain an outside consultant to do it.
After the final, unanimous vote to pursue the fare elimination study, the TCAT Board went in its waning minutes to committee reports, including to Klein's planning committee. "Now we have something we can plan for," Klein said.
###
Posted Previously:
Courage… As We Face the Risk
Posted July 22, 2022:
On July 19th, one member of the Tompkins County Legislature placed on the Agenda a Resolution he admitted some might view as "indulgent." I don't believe it was. I took to the microphone at the start of that night's meeting and spoke to the issue. I spoke from my heart. I made it clear I spoke for myself only; not for my constituents, or for the office I hold. Here's what I said:
"I'm at this meeting to commend courage; one man's courage; one of your member's courage. And I hope that maybe before this evening is over, that courage will become contagious, and that it will be unanimous courage by this Legislature.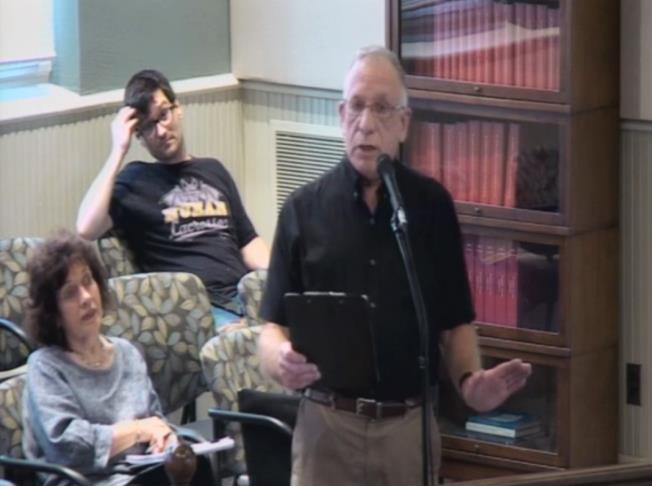 "I suppose a political consultant would say, 'Bob, you're—this is the stupidest thing you ever did. You're up for reelection next year. And you're broaching a toxic substance—a real toxic issue—namely the Second Amendment.'
"And I frankly don't care. Because frankly, I'd rather lose an election than lose one more young life to senseless violence.
"Rich John, member of your Legislature, has proposed a Resolution tonight. He filed it as an individual. It would rewrite the Second Amendment to the U.S. Constitution. His proposed rewrite is:
'The people shall have a right to keep and bear Arms. The reasonable regulation of that right shall be delegated to the federal government and the individual States.'
"That's not repealing the Second Amendment. That is, in my estimation, simplifying it, modernizing it, and clarifying it. It gets rid of that 18th Century baggage about 'militias,' which is subject to conflicting interpretations. It is consistent with what used to be, anyway, the Gold Standard of constitutional jurisprudence of the Second Amendment, which was the Heller decision [District of Columbia v. Heller, 2008]. Of course, that's changed in recent weeks. And now we're increasingly at risk.
"I'll let members debate the fine points of this Resolution. But I urge you to support it tonight. I commend courage. And I hope that we will have courage tonight.
"Thank you very much."
****
I'd intended to share one more thought that night. Rules limit speakers to three minutes. In retrospect, I'd have had the time. Here's what I would have added:
"I know this Resolution is symbolic. Will Congress adopt it? Probably not. It'll likely be dead on arrival. But sometimes it makes a difference to take a stand. It makes us feel better, in any event. And it does one more thing. It lights that one little candle. And better to light one little candle than to curse the darkness."
I believe that's true.
The Tompkins County Legislature later that evening endorsed Rich John's Second Amendment revision. Members voted along party lines; Democrats in the majority. My report of that meeting follows later on this Home Page.
Bob Lynch
###
Posted Previously:
Tioga St. "Dental Building" likely to be razed
by Robert Lynch, July 21, 2022
When Tompkins County in 2019 bought property in the 400 block of North Tioga Street intending to put an office building there, the two-story "Baker Dental Building" on the lot was valued at more than $1.2 Million. But with plans having changed, and with the building lying idle for most of the time since, the County will likely reduce the 1960's-era structure to rubble this fall, once it salvages out of it whatever it can.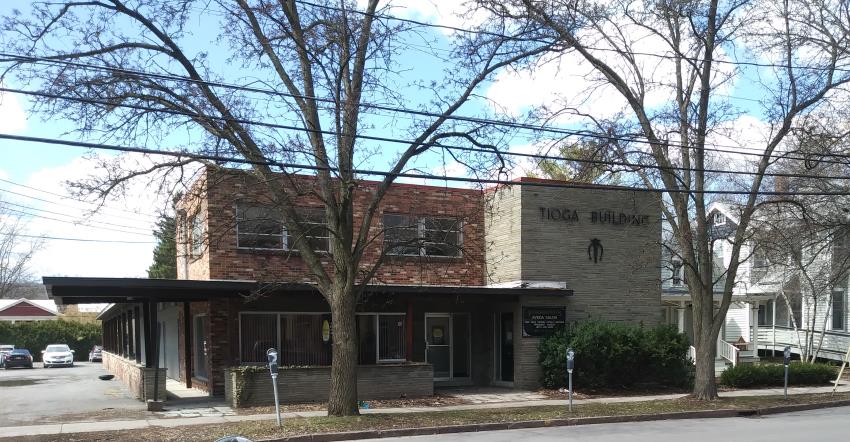 By a 4-1 vote Thursday morning, the County Legislature's Facilities and Infrastructure Committee recommended the Dental Building be "deconstructed;" the site, once cleared and filled, simply paved over as a parking lot.
"It's old. It's exceeded its service life," County Facilities Director Arel LeMaro told the committee. The Dental Building needs its roof replaced, he said. It also needs to be "brought up to code," with installation of sprinklers and the like, before it could be used for governmental offices.
"The building is deteriorating," the Facilities Director cautioned. What's more, it's a security nuisance. Last year, he said, trespassers broke in and stole copper.
The recommendation to remove the Dental Building came at a meeting where the Facilities Committee took another step toward consolidating County offices in a "Center of Government," a four- or five-story structure to be sited on newly-bought land adjacent to the Courthouse. Estimates place the Center's cost as high as $30 Million.
Since purchase of the Dental Building and its adjacent (largely undeveloped) property three years ago for $1.8 Million, the County utilized the structure only briefly during 2021 as its "downtown testing site" for COVID-19. That use ended more than a year ago. Since then, it's stood vacant.
LeMaro's estimates, requested earlier by the committee, put cost of the building's renovation at $2.36 Million. Deconstruction would cost only $150,000. A half-measure discussed Thursday, one to provide the minimum improvements mandated by code, might total $800,000 to $900,000, LeMaro said.
"I don't know what other discussion we need," Facilities Committee member Amanda Champion said, her mind made up for deconstruction.
"I'm not completely opposed to demolition," legislator Dan Klein—not a committee member—told the committee, "but I'm not in a rush to do it. I don't think we really imagine all the possibilities yet for this building and all the needs in the community." Also, envisioning the Center of Government's likely construction, Klein added, "It would be very helpful to have intermediate space."
That so-called "flex space" option intrigued legislator Rich John. He noted that if and when the County demolishes other buildings, including its "Building C," to make way for the Center of Government, it will need interim space for displaced departments. John sought from LeMaro a "limping through price," to which the Director supplied his mid-level number.
LeMaro insisted the building "doesn't make sense for flex space." And he said he would not permit its use for temporary offices absent the upgrades. His argument appeared to persuade legislator John.
But Klein was more persistent. The Danby lawmaker questioned whether the Dental Building could be used for storage by the Board of Elections instead of the BOE's rented warehouse on Hanshaw Road.
Without elaboration, but saying he agreed with Klein's assessment, Facilities Committee Chair Mike Lane cast the lone dissent on the deconstruction resolution. The measure will likely see action by the full County Legislature August 2nd.
****
As to the Center of Government, Cindy Kaufman and Quay Thompson of Holt Architects walked the committee through the County's newly-commissioned Program and Space Utilization Study for relocating governmental offices if a new building were to be built. Relocation would become largely a game of musical chairs. The Holt team outlined three potential scenarios.
Common among those choices would be 1) demolition of "Building C;" 2) the retention of the "Old Jail," but likely with many new occupants; and 3) a reliance on the presumption that New York State means what it says: that it will pre-empt the entire County Courthouse for its own use and deny it to Tompkins County.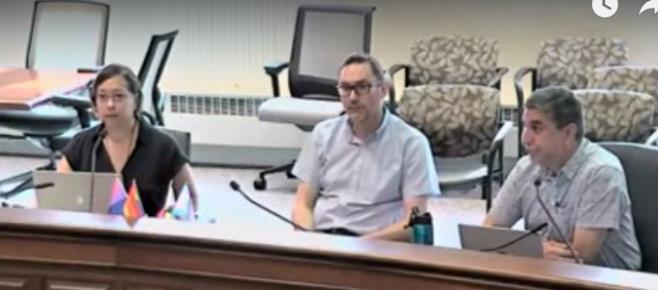 Building C "is at the end of its life and is considered not functional for the future," Kaufman concluded. But as for the Old Jail, a designated landmark, "We intend it will remain part of the campus, but might have different programming included."
As for the new building, the architects unveiled no specific designs. But most plans advanced up to now have called for the County to demolish both the Key Bank and Wiggins Office buildings it recently bought and place the building's footprint there, and perhaps on the site of Building C as well.
If all County government offices were moved to the Center, "it would be one big building," Kaufman warned. Instead, she predicted, some offices would remain elsewhere. And though the architects included the Motor Vehicle Bureau in their analysis, they quickly dismissed its potential relocation. DMV will likely stay where it currently is, in a plaza off Hancock Street.
The main difference among the three Holt scenarios presented the committee was that the most ambitious alternative would close the County's Human Services Annex at West State and Albany Streets and put the renovated former Western Auto store up for sale. If the County did, the Center of Government next to the Courthouse might need to be five stories high, not just four.
Mike Lane asked about parking, recognizing that workers at County offices downtown often have nowhere to park.
"We did not perform an in-depth parking analysis," Kaufman conceded. Yet rough estimates indicated that the first of its options would add 33 employees to downtown; the intermediate choice, 51 people; and the most ambitious option, 61 employees. The predictions did not consider parking for visitors.
That's going to mean "a stronger need for parking on the street or even going over to the parking ramp," Lane warned. (Note: By the time the Center would be built, the Seneca Street parking ramp might then be gone.)
Groton legislator Lee Shurtleff worried about shortchanging the future, suggesting at one point that the optional fifth floor might prove useful for expansion.
"We tend to build things for what we need today and then end up shooting ourselves," Shurtleff said.
Architect Kaufman responded by stressing the need for what she called "flexibility and fluidity."
"We don't want an ugly building," Kaufman said. We don't want a building "too big for the site."
The Facilities and Infrastructure Committee took no action on Holt's Space Utilization Study. Instead, it passed it along to the full Legislature, albeit with some uncharacteristic reluctance.
"I think we need another discussion here in this committee before we send it on to the Legislature," Lane remarked. Nonetheless, the PowerPoint slides presented by Holt to the committee Thursday had already been uploaded onto the County's website at the time of the meeting, and the meeting's video remains viewable on YouTube. Only the bulky backroom appendices might still be shielded from public view.
"I'd like to see the full Legislature have this information," Ulysses' Anne Koreman requested.
Amanda Champion obliged Koreman's appeal. That said, she cautiously added, "Maybe you don't want everyone starting to weigh in."
###
Two earlier stories from the County Legislature:
T.C. Pols Back 2nd Amendment Rewrite
by Robert Lynch, July 20, 2022; additional reporting Wednesday at 3:05 PM
Think of it this way: If the Tompkins County Legislature were Congress, a rewrite of the Constitution's Second Amendment would now be on its way to the States for ratification. And for that matter, were each County lawmaker a State Legislature—presuming there were only 14 states in the Union—what those local lawmakers adopted Tuesday night would now become the Law of the Land.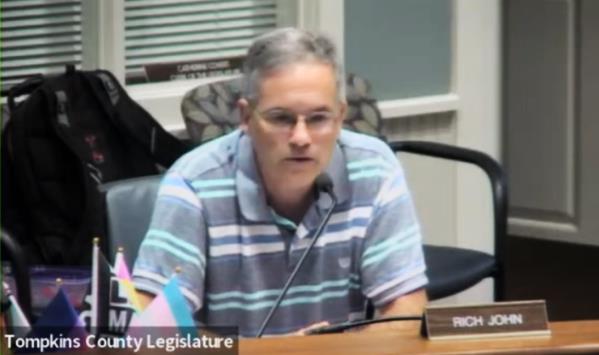 As the final piece of major business at the close of a marathon, five-hour meeting, the Tompkins County Legislature Tuesday adopted by an eleven-to-three vote—a 78.5% margin—member Rich John's quickly-filed Resolution that would simplify and modernize the Second Amendment. John's revision, while keeping the amendment succinct, would remove the largely outdated wording about "militias." But more importantly, it would add language permitting the federal government and the States to impose "reasonable" gun regulation.
"You can't ignore the regular news reports of these horrendous incidents that seem to just be happening more and more often in our community," John told his colleagues, "and I bring the Resolution because I don't know what else to do. I think this is something we should speak to."
As adopted by the Legislature, John's new Second Amendment would state:
"The people shall have a right to keep and bear Arms. The reasonable regulation of that right shall be delegated to the federal government and the individual States."
The County Legislature endorsed Rich John's rewrite by a party-line vote. All Democrats supported it. The body's three Republicans, including Newfield-Enfield's Randy Brown, opposed it.
One of the Republicans, Lansing's Mike Sigler, while commending John for bringing the revision forward, argued the change would only strike a glancing blow at the crime problem, would ignore that Sigler maintained was a century of consistent Second Amendment interpretation by the Supreme Court, and would set "vague" standards to boot.
"I don't think this actually solidifies or clarifies the Amendment at all," said Sigler. "Where do you go with regulation? It would almost make more sense to kind of ban firearms or something," an extreme measure the Republican made clear he would not support. "There's no ambiguity there," Sigler said of a hypothetical firearms ban.
Dryden Democrat Mike Lane predicted that if Congress ever recast the Second Amendment, it would never be as simple as the two-sentence substitute John had offered.
"It would be rewritten and rewritten and rewritten and fought over before it ever got to the States," Lane said. "It's a long way to get there, and it's going to be very, very hard." Nonetheless, Lane voted for the measure as "doing something."
To ever become law, barring a convention of the States, a constitutional amendment would require two-thirds support in each house of Congress, and then ratification by three-fourths of the States, a margin of support that Tuesday's County Legislature vote would have accomplished.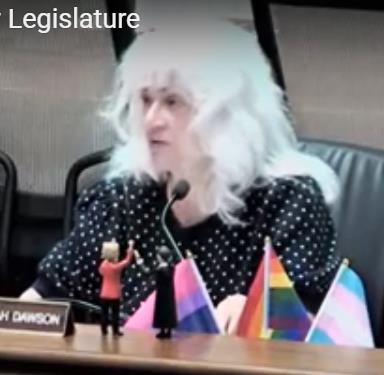 Everyone acknowledged how hard that kind of constitutional change would be, especially given Washington's polarized politics. Lansing's Deborah Dawson, a hard-nosed, white-haired lawyer, equated legislative passage with her being crowned Miss America.
Nonetheless, Tuesday's Resolution will be forwarded to local State and federal representatives for their review.
For Democrats, principle clearly governed the moment, while Republicans would focus on problems closer to home.
"The Second Amendment, as written, is an anachronism," said Ithaca's Veronica Pillar, perhaps the Legislature's most activist member, "and we don't need to worship it word-for-word centuries later."
For Rich John, leaning on the Second Amendment's textual prohibitions is to rely on only a "hollow answer" to solve a pressing problem.
"If you're a carpenter, you certainly have an obligation to take care of your tools, because they're your tools of your trade," John said. "But they're tools, and you can never lose sight of the fact that tools work for the carpenter, not the other way around."
"The Constitution," Rich John argued, "is a tool for government. It's pretty straightforward that way." In his view, if the tool isn't working, then change it.
"We cannot make sense of these words to the extent that we can reach a national consensus," the legislator observed of the Amendment's current phrasing. "So I say let's vote to change the words."
Republican Brown, on the other hand, asserted that rather than amend the gun laws or the Constitution, the federal government should "start with the laws that we have and make sure they are imposed."
And the Legislature's third Republican, Groton's Lee Shurtleff, said he has a "bandwidth issue" in addressing national problems lying far beyond Tompkins County's borders.
"I'll get asked tomorrow, believe it or not, what was the issue at the County Legislature meeting," Shurtleff said in closing Tuesday's debate. "But if I said to them we talked about constitutional amendment, Supreme Court decisions advising the Interior Department [another brief topic that night] and challenging Starbuck's [last meeting] they'd think I was crazy."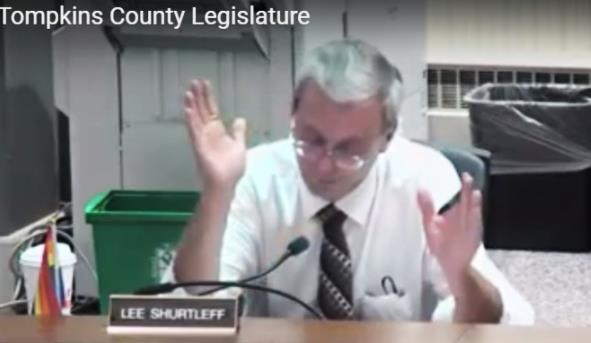 Rich John acknowledged up front how critics within and outside of legislative chambers might fault his initiative.
"This type of Resolution is subject to the criticism that it's indulgent, and nobody will ever listen to us," the Ithaca Democrat acknowledged. "Fair enough. But we do take an oath of office to support the Constitution of the United States, and it is within our remit to look at the Constitution and honor it. And we also have a job as Americans to petition Government when we see that we think there's a need for change," the Cornell adjunct law professor continued.
"I believe," John said, "there is a need for change."
****
Writer's note: This author commented in support of Rich John's Resolution at the start of Tuesday's Legislature meeting.
###
Posted Previously:
Strained Separation
County, City cut cord with police-critical Reimagining group
Reporting and Analysis by Robert Lynch, June 26, 2022
The political correctness of it all sounded strangely sweeter a year or two ago than it does today: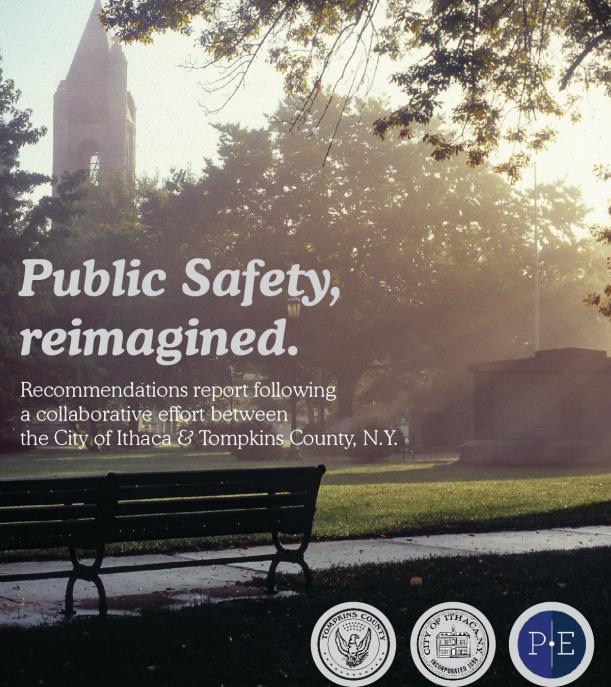 "The path forward towards justice requires that we fight for what we believe. This is what we believe….
[First bullet point of three]: "The vicious legacy of White supremacy is a root cause of suffering across the globe. Systems that support White supremacy must be resisted and dismantled."
Strong words. And words credited to the "Center for Policing Equity" (CPE), a Yale University-based, left-of-center—and some would assert, police-hostile—non-profit organization that with its consulting arm helped the City of Ithaca and Tompkins County craft their joint Reimagining Public Safety Report submitted last year. "Reimagining" is the overly-expensive, endlessly-long, appendix-laden, academically-obfuscated exercise in self-flagellation that's prompting the City to transform its Police Department into a civilian agency, while also fulfilling an impulsive Andrew Cuomo command of the George Floyd era that municipalities contemplate their navels, root out supposed, systemic badge-on-blue racism… and churn out scores of pages of aspirational circumlocution that Albany promptly puts on a shelf to gather dust. That report.
While no one dares say it directly, times appear a changin', at least here. On June 21st, the Chair of the Tompkins County Legislature and the City of Ithaca's Acting Mayor, showed the Center for Policing Equity the door. And Chair Shawna Black took to her Legislature's floor to make sure everyone got the message.
"Today, Ithaca Mayor Laura Lewis and I informed the Center for Policing Equity that we are no longer going to be working with their organization on Reimagining Public Safety," Chair Shawna Black told County lawmakers in public session, a meeting sadly few bothered either to attend or to watch.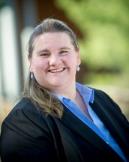 "We thank CPE for their work and their staff efforts and contributions," Black continued. "I feel very strongly now that we have our feet under us, having a homegrown process for Reimagining will be the best as we move forward."
The message was clear: Thank-you, CPE, for the date. Just please, don't call me again.
Some might think we should see this as just an anecdotal outlier; the severing of a tie that no longer serves any purpose. But look again. An objective, somewhat detached read of Black's words tells us more. Clearly, for many, the bloom is off Reimagining Public Safety's police reconstruction rose. Just don't speak it too loudly.
The 96-page joint City-County Reimagining Report's key (and most controversial) recommendation, that of converting a traditionally-structured Ithaca Police Department into a two-tiered, civilian-led Department of Community Safety, has driven the sharpest of wedges down Ithaca's electorate and has openly pitted IPD's armed officers against City Hall politicians. What's more, so many of the 2020-21 Reimagining plan's initial architects have either passed through the exit, or will do so soon.
Ithaca Mayor Svante Myrick, a preening, prime initiator of Reimagining's police repurposing—and a man now mired in controversy over how he tried to spend public money to advance it—is gone . So is County Administrator Jason Molino, the take-charge, no-nonsense executive who dragged Tompkins County into its partnership with Myrick. And County Chief Equity and Diversity Officer (CEDO) Deanna Carrithers, the mid-level staffer who sources indicate contributed greatly to Reimagining's bold narrative, quietly tendered her own resignation in early-June. She'll leave both County Government and the community at month's end after spending less than two years in her cutting-edge job. County officials never discuss Carrithers' future professional plans. Neither does she.

So perhaps quite rightly, to jettison CPE from the Reimagining mix is to capture the perfectly-timed moment. Mind you, nearly everyone in power still lauds Reimagining's local achievements. But many of those same leaders also appear equally eager to run quietly and fast from the troubled process that brought those reforms to fruition. The people now in charge, including Legislature Chair Black, Acting Mayor Lewis, and current County Administrator Lisa Holmes, find themselves, one can envision, picking up the broken pieces of Ithaca's frangible, police reform flower pot and paving over a rutted road that despite its bumps still reached its intended destination.
"A press release on this topic will be going out this evening," Chair Black advised her County Legislature upon disclosing her and Lewis' joint decision to divorce their community governments from CPE. Technically correct. Yet the only "press release" that night from the County was an 1800-word laundry list of the evening's "legislative highlights," a jumble that relegated Black's verbatim comments to a single paragraph buried near its bottom. The release revealed no additional facts or opinions.
A search of the City of Ithaca's governmental website nearly one week after Black's disclosure revealed nothing at all in print there. The message couldn't be clearer. Keep severance with CPE as low-key as possible. Maybe no one else will notice.
****
The Center for Policing Equity might still have remained an ongoing player in the City-County police Reimagining process if not for the dogged intrepidity of one woman, Ithaca City Alderperson Cynthia Brock.
The First Ward Alderperson's focus on CPE gained prominence by way of the April 4th Op-Ed she wrote for The Ithaca Voice. "My concern," Brock stated, "is that it is unclear to what extent the restructuring will be influenced by privately-funded advocacy groups' agendas."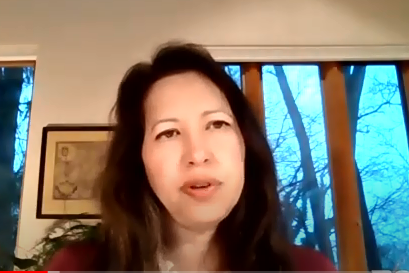 Brock singled out the Center for Policing Equity as one such advocate. Mayor Myrick invited CPE to the table, she asserted. CPE was "[i]nvolved in every step" of the two-year process, Brock wrote. They provided "hundreds of hours of CPE staff time," and provided it for free. Yet, she maintained, "There was no selection process abiding by NYS procurement laws, no public review of CPE's qualifications." What's more, she added, "There was no real discussion of CPE's impact on the work of the City and County, or CPE's agenda in 'working for free.'"
Perhaps most provocatively, Brock's Op-Ed faulted CPE's CEO, Dr. Phillip Atiba Goff, for jumping to conclusions regarding what her Common Council had yet to decide, Goff allegedly telling media outlets that Ithaca had "voted to dissolve its Police Department," and that the police union had endorsed the dissolution. Neither statement, Brock said, was correct.
In her Op-Ed, the Alderperson quoted Goff from a purported August 2021 Chicago public radio station interview. Brock wrote:
"Dr. Goff recalled a text and phone exchange with Myrick where Goff suggested that Ithaca didn't need a police department, to which Myrick responded 'Yeah, cool. Let's make that happen.'"
Alderperson Brock's complaint against CPE comprises just one finger of her many-tentacled allegations. Perhaps her principal concern relates to payments Mayor Myrick allegedly promised two local facilitators in the City's more recent efforts to actually implement the 2021 Reimagining Report's recommendations; to transform visionary platitudes into what one might call police reform "deliverables."
Brock has alleged Myrick made his promises without Common Council authorization and in violation of ethics standards. She's also requested the ex-mayor be investigated for potential conflicts of interest between his former elected office and a side-job he held with the advocacy group, People for the American Way, a part-time position that blossomed into his becoming PFAW's Executive Director last February, a promotion that prompted Myrick's resignation as mayor.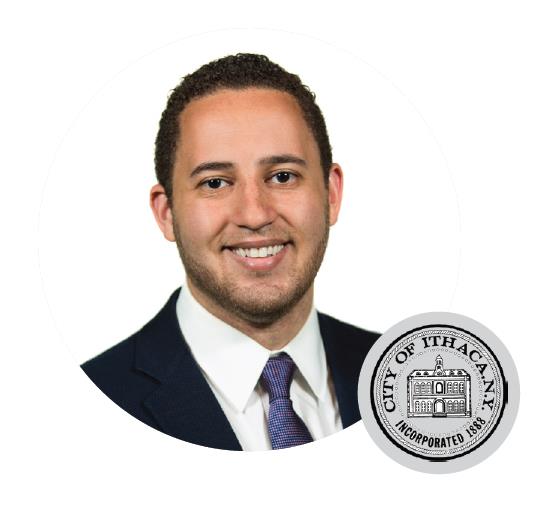 Brock's allegations aplenty have dragged the matter before the Tompkins County Ethics Advisory Board, a sleepy, seldom-used tribunal that took its first look at the Alderperson's complaint June 7th. Deliberating mostly in secret, the Ethics Board decided to issue "requests for information" to so-called "interested parties," most of them remaining, for now, publicly unidentified.
The Ethics Board did, however, name the City and County governments as two such parties. But whether the Board's reach will extend to such people as Myrick, Goff, Molino, or Carrithers, the public has yet to learn.
According to media reports, in remarks drawing striking parallels to the January 6th Investigation, Ethics Board Chair Rich John, a Tompkins County legislator, said he'd prefer those contacted appear voluntarily, rather than be subpoenaed.
And there's another strange parallel to the January 6th Committee. In a May 9th tweet, quoted by the Ithaca Voice, former Mayor Myrick described the Brock-initiated investigation against him as "a smear campaign" and asserted that "A fair, independent investigation will clear our names and end this witch hunt."
Question: Was that the wisest choice of words for an ethically-embattled liberal Democrat to use at this precise moment?
For its part, the Center for Policing Equity has not taken Cynthia Brock's allegations lying down.
"CPE hopes that there will be a renewed focus on the valuable and evidence-led recommendations outlined in the report itself rather than specious accusations from a disgruntled few seeking to derail the process of justice," the organization said in a May 4th statement. "We look forward to continuing to collaborate with the Reimagining Public Safety Working Group and all who are committed to building a safer, healthier, and more just Ithaca," the statement continued.
But now, as they say, that won't happen. Shawna Black and Laura Lewis made sure of that.
Still, much of the Brock-Myrick foray brushes Tompkins County government only peripherally. In the nearly 15 months since Ithaca Common Council and the Tompkins County Legislature concurrently endorsed and dispatched that Reimagining Report to Albany in March 2021—to, of course, sit on that proverbial shelf—most media, political and community focus has zeroed its attention upon the Ithaca Police restructuring. By contrast, Tomkins County's policing reform has proven relatively modest; yawningly boring, in fact.
At its June 21st meeting, perhaps in a valiant attempt to deflect attention from the County's severed ties with CPE, Chair Black noted progress in Sheriff Derek Osborne's recruitment of two Sheriff's Clerks for the Department's newly-launched "unarmed pilot program." The program employs deputy-like officers— one man and one woman, for now—who, without guns, will respond to benign matters like car-deer accidents.
"I'm excited to hear about the program as their work begins," Black told legislators.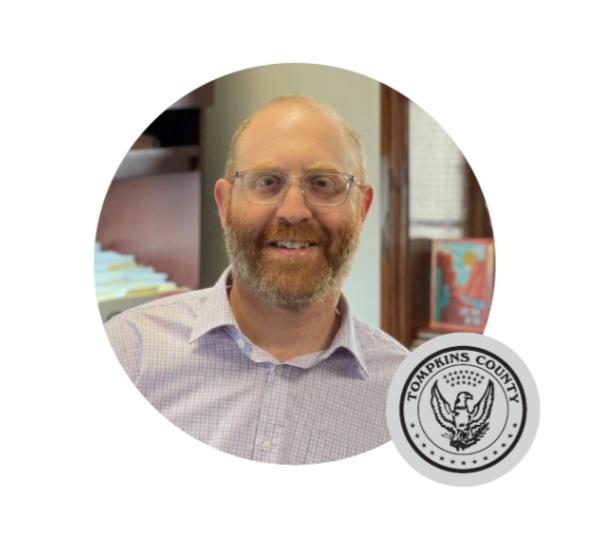 "I'm glad we're getting the ball rolling with this program." Sheriff Osborne said in a media release two days later. "This is a chance to look at what we're doing differently and continue to work toward being a more inclusive law enforcement agency." The program, Osborne said, "goes live" in early July.
The unarmed officers, clearly put, create an initiative without controversy; a most convenient of distractions. And the program's inception serves as County Government's principal policing reform under Reimagining. As a cautious politician might observe, best keep it that way.
And unless people like the former County Administrator or the departing CEDO become implicated in legislator John's ethics probe, County hands remain clean. Alderperson Brock's complaints occur in the City and stay in the City. Time will tell whether they do. Yet because of last Tuesday's joint City-County announcement, that pesky little Center for Policing Equity stands nowhere close to get in the way.
"The work we do to improve the systems we have should not impede the work we do to create the systems we need," Dr. Goff wrote on CPE's page of the City-County Reimagining Report. He continued, "And any workaccomplished inside systems should not be used as a shield against, or as an off-ramp away from, the work communities are doing."
I guess. Whatever. Dr. Goff, you'll have to practice that philosophy somewhere else.
###
"A Tool for the Toolbox"
"Wracking our Brains" to Find a Firefighter
Essay, Posted May 15, 2022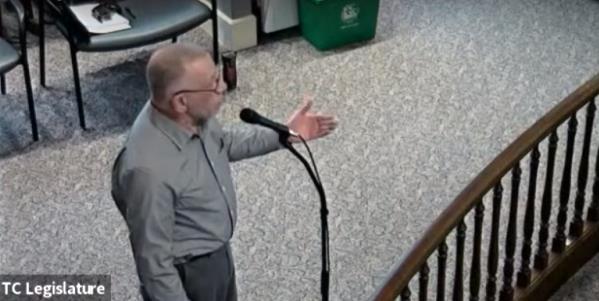 This Councilperson, Robert Lynch, as I addressed the Tompkins County Legislature April 5th on a new Enfield initiative:
****
"We have a problem in Enfield with too few people volunteering for the Enfield Volunteer Fire Company and its Rescue Squad. And we're trying to solve that problem.
"Last December first, Governor Hochul signed a law that permitted Monroe County to provide a ten per cent (10%) real estate tax exemption to volunteer firefighter or emergency workers who have been part of a volunteer organization within that county, Monroe County, for at least two years. And as far as I know, Tompkins County doesn't have a similar law on the books…. I won't get into the details, but there is some brake on that system for that exemption. But it's a good exemption, and we'd like to have it here….
"If sought by your Legislature and approved by the State, the exemption would not just benefit Enfield, but every volunteer fire company in Tompkins County, whether it be Dryden or Groton or Danby or Trumansburg; wherever.
"I know these initiatives, because you're cutting the assessment for some, might raise the taxes a trifle for others. But I think that's a small price to pay—a small price to pay—for the benefits that you derive by having a better, well-staffed volunteer fire service in this community. And face it, it would cost a lot more if we, the rural communities, had to fund with our tax dollars, a paid fire department, or we had to contract with the City of Ithaca for fire services…."
****
Credit my sister, Marcia Lynch, a former Volunteer Coordinator for the Ithaca Fire Department and a one-time contract instructor at the National Fire Academy, for prompting my curiosity. She pointed me in mid-March to a story in the Finger Lakes Times that reported on Seneca County's efforts to secure a similar exemption for its own volunteers. The Seneca County Board of Supervisors quickly and unanimously approved the initiative April 12 and sent it on to the State. I spoke briefly to the Seneca County Board that night and expressed Enfield's interest. Board members, in turn, encouraged me, Enfield, and Tompkins County to pursue the exemption as well. Why, the Supervisors asked, would anyone oppose it?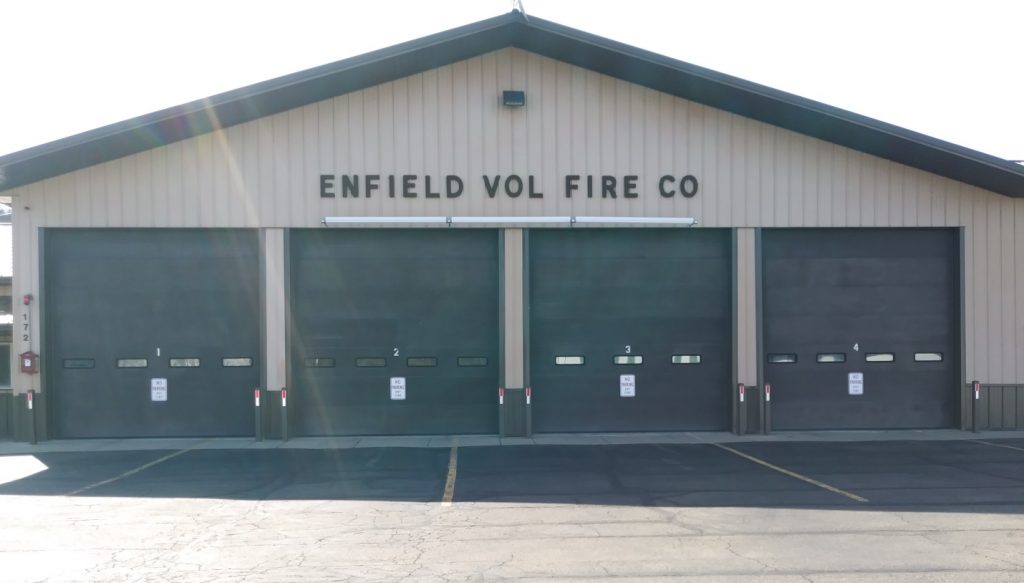 The next night, our Enfield Town Board adopted its own call to make the measure law. On this matter, we all agreed, and I'm glad we did. We, the five colleagues who serve you in this town, recognize how important a well-staffed EVFC is to our community and what it means to you.
I've since taken our resolution to two county legislative committees, most importantly to the Government Operations Committee meeting on May 5th. Legislative deliberations take time. Lawmakers want to get the measure right. But I sensed committee support. Given that the New York State Legislature will likely adjourn in early-June, and that I've heard of no plans for a Special Session, expect no Albany approval until next year. Be patient.
The Ithaca Voice has picked up on this story. https://ithacavoice.com/2022/05/amid-volunteer-crisis-enfield-pushing-for-a-tax-exemption-to-attract-emergency-responders/
The Voice reporter Jimmy Jordan asked me some questions about it. Jordan later reported:
"Lynch said that he didn't know if the property tax exemption is the best way to retain and incentivize volunteers to join Enfield's EMS and fire services, 'but it's one way, and it's a way that other communities and other counties have proposed and some have granted, and it's worth a try.'"
And for this next moment, I'll step aside and let reporter Jordan describe how the Government Operations Committee greeted our Enfield initiative May 5th:
The crisis of the volunteer shortage was recognized by many of the Legislators attending the committee meeting, including Legislators Lee Shurtleff (R-District 9), Travis Brooks (D-District 1), and Dan Klein (D-District 7).
"We have a real crisis here, which is the rural communities are losing ambulance service and fire service. It's a fact. It's widespread. I feel like we need to address it," said Klein.
He added that he was in favor of the approach, but raised the issue that the exemption might not be "equitable," since it only applies to and incentivizes property owners, but that this shouldn't be a distraction from getting something done to address the problem.
"I am in favor of this approach. It doesn't resolve everything. I don't know if it's completely equitable, and there's a lot of things it maybe doesn't do, but it does something," said Klein.
But committee discussions that day also raised whether equity demands New York expand its volunteer firefighter income tax credit, rather than a benefit restricted to property tax. To that idea, Director of Assessment Jay Franklin had a warning. Franklin cautioned that any expanded income tax break, as opposed to that for property assessments, would likely apply statewide. Albany probably couldn't particularize them to a single county. One can easily foresee how the higher total cost of a statewide income tax cut would lessen the prospects for adoption.
But legislative mechanics aside, what we each should focus attention on is community need—the essential requirement for a robust, ready-at-the-moment Fire and EMS service; paralleled with the equal necessity to keep volunteer services truly volunteer so as not to break a local municipal budget, including Enfield's.
"We're wracking our brain in Enfield as to how to solve the problem," I told the County Legislature April 5th. And I more than welcomed my presumed three-minute Councilperson's report expanding into a nearly 20-minute back-and-forth where legislators and I took a deep-dive into the recruitment plight facing emergency services.
"I agree with you completely, that the towns and villages are heading toward real crisis in their EMT service and in their firefighters," said Public Safety Committee Chair Rich John. "We should be thinking about doing something…."
Admittedly, Rich John stood hesitant over the suggested remedy. Granting property assessment exemptions alone, he warned, could leave volunteer firefighters who rent their abodes gaining nothing.
I looked at the problem differently, and from my Enfield perspective.
"I think in Enfield, a lot of people are home owners to a certain extent, as opposed to renters," I said. And the exemption "may provide just a little more of a benefit when finances get tight, for people to say maybe this is a reason to volunteer."
The Monroe County law that we in Enfield propose Tompkins County mimic would provide the ten per cent assessment exemption only to owner-occupied residential properties and only to Fire and EMS volunteers living within the community in whose district they serve. It would extend benefits to retired volunteers.
At the April meeting, Dryden Legislator Mike Lane commended us in Enfield for advancing our idea. And we do not stand alone. Lane said he's discussed a similar benefit with his home town leaders at the Neptune Hose Company.
"This means a lot trying to figure out how to get more people involved in volunteer services," Lane told our meeting. Of fire company volunteers, he said, "They're wonderful servants for our communities. They are beloved in our communities. And we hope that this or some other method like this will help add numbers of people to these rosters."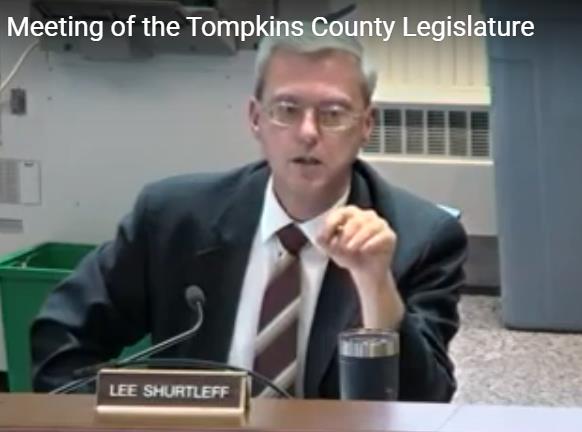 Beloved they are; but dwindling too. Groton legislator Lee Shurtleff, former President of the State Fire Chief's Association and County Government's retired Director of Emergency Response, shared figures showing that volunteer firefighting manpower countywide once stood as high as 1800, but has since dropped to nearly a third of that. Shurtleff has taken up our cause.
The solution is "a piece of many things, and I would hope we would look at the full gamut," Shurtleff told legislative colleagues in April. And because the Enfield-preferred "Monroe County model" would permit benefits extended to reduce School Taxes "It's the first property tax exemption that I've seen that has a potential to be of value to volunteers," Shurtleff added.
****
Wednesday, May 11th, I gave our Enfield Town Board a status report. "I suspect the Government Operations Committee, which meets once monthly, may need several more meetings to finalize any resolution to convey to the County Legislature, and then the State," I said. "Apparently they—and we—have ample time to get this right. Delayed legislation is better than no legislation at all."
Mind you, I remain grounded. This lone assessment exemption provides no miracle cure to volunteer recruitment's ills. It stands merely as one partial, potential solution among many. It's "one tool in our tool box," I told someone.
Or as Jimmy Jordan quoted me in The Ithaca Voice, "I think the gain outweighs any pain."
Yes, I'd like to give it a try.
Bob Lynch
###
Justice Scalia's Own Words
Excerpt from the Majority Opinion; Justice Antonin Scalia, writing for the Court in District of Columbia v. Heller, 554 U.S. 570 (2008):
III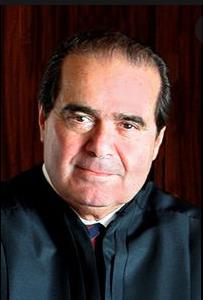 Like most rights, the right secured by the Second Amendment is not unlimited. From Blackstone through the 19th-century cases, commentators and courts routinely explained that the right was not a right to keep and carry any weapon whatsoever in any manner whatsoever and for whatever purpose…. For example, the majority of the 19th-century courts to consider the question held that prohibitions on carrying concealed weapons were lawful under the Second Amendment or state analogues…. Although we do not undertake an exhaustive historical analysis today of the full scope of the Second Amendment, nothing in our opinion should be taken to cast doubt on longstanding prohibitions on the possession of firearms by felons and the mentally ill, or laws forbidding the carrying of firearms in sensitive places such as schools and government buildings, or laws imposing conditions and qualifications on the commercial sale of arms.
We also recognize another important limitation on the right to keep and carry arms. Miller [United States v. Miller,307 U.S. 174 (1939), which Justice Scalia explained elsewhere in this case affirmed the Federal Government's right to ban sawed-off shotguns under the National Firearms Act] said, as we have explained, that the sorts of weapons protected were those "in common use at the time." 307 U. S., at 179. We think that limitation is fairly supported by the historical tradition of prohibiting the carrying of "dangerous and unusual weapons." [The Court's numerous citations omitted here for sake of brevity]….
It may be objected that if weapons that are most useful in military service—M-16 rifles and the like—may be banned, then the Second Amendment right is completely detached from the prefatory clause. But as we have said, the conception of the militia at the time of the Second Amendment's ratification was the body of all citizens capable of military service, who would bring the sorts of lawful weapons that they possessed at home to militia duty. It may well be true today that a militia, to be as effective as militias in the 18th century, would require sophisticated arms that are highly unusual in society at large. Indeed, it may be true that no amount of small arms could be useful against modern-day bombers and tanks. But the fact that modern developments have limited the degree of fit between the prefatory clause and the protected right cannot change our interpretation of the right….
[From Section III of the Majority Opinion. Only the legal citations have been omitted for sake of brevity. (Image courtesy of Ballotpedia.)]
****
District of Columbia v. Heller was a landmark Supreme Court decision, and a controversial one. In Heller, a five-justice Supreme Court majority held that the Second Amendment protects a personal right, albeit a limited one. In Justice Scalia's words, it held that the District of Columbia's "ban on handgun possession in the home violates the Second Amendment, as does its prohibition against rendering any lawful firearm in the home operable for the purpose of immediate self-defense."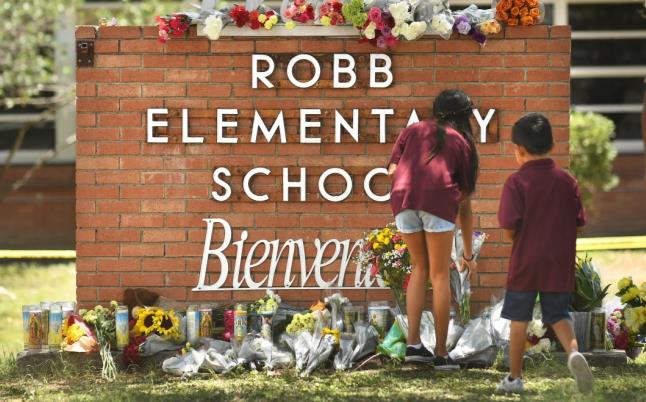 Some legal scholars maintain Justice Scalia would have gone further if he could have; that he might have expanded gun rights beyond what he wrote, but needed to hold together a fragile coalition of justices—and particularly to placate moderate Justice Anthony Kennedy—to construct his coalition. But such is speculation. Antonin Scalia has passed. We cannot ask him now. We can only read his words. And as a textualist, Justice Scalia would be the first to tell us that his words matter most.
Heller went as far as it went. It went no further. And neither do I.
Robert Lynch
###