Consultant's, Committee's Bright-Lines could kill most Recovery Fund requests
by Robert Lynch, November 25, 2022
It's akin to a college admissions committee's rejecting your child's application based on her SAT scores alone, and without ever having granted her the opportunity for an interview.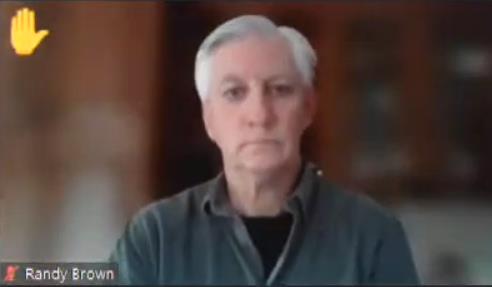 Buttressed by an out-of-town consultant's coldly-objective, rigidly mechanistic evaluation of applicant paperwork, and following a frenetically-paced gleaning of those filings earlier this month by only a handful of lawmakers, a Tompkins County advisory committee stood poised this week to toss aside a full 62 per cent of the 212 applications filed by local businesses, charities, and governments that want to tap $6.5 Million in federal assistance to be funneled through Tompkins County's Community Recovery Fund.
And contrary to earlier expectations, the applicants initially rejected during first-round committee review may find little, if any opportunity to revive their submissions prior to when the full County Legislature casts its only vote on final funding likely five days before Christmas.
The committee's chosen four-vote-to-two line of demarcation would exclude from further review all but one Enfield funding application, that of the Enfield Community Council for an addition to its Community Center. Proposals by the Enfield Food Pantry and the Enfield Volunteer Fire Company, as well as several Enfield Town initiatives would each be denied any further review.
"There's no way around having to say 'no;' the only way is through it" Chair Dan Klein stated at the start of a three-hour November 21st meeting of the Legislature's Community Recovery Fund Advisory Committee.
"So we need to get this program across the finish line," the Danby legislator continued. "The individual results are not going to be what everyone wanted, but I am confident that the overall effort of our decisions is going to be worthwhile and result in positive impacts to our county."
Klein sounds confident. But others may not be so sure.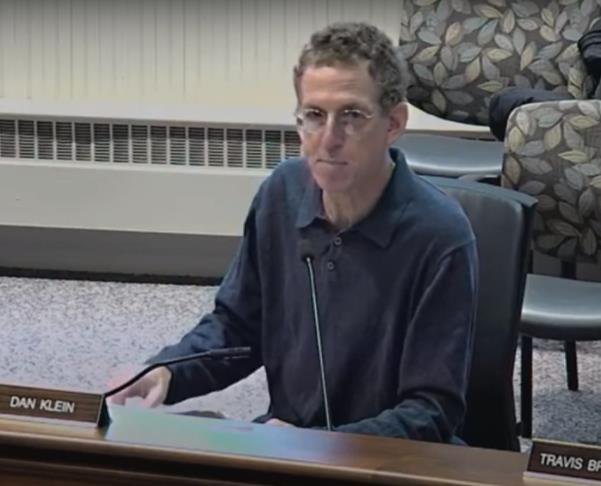 The six-member Advisory Committee's triage of the $32 Million of funding applications this month has so far provided little evidence to instill public confidence. In first-round vetting of the program's bigger-ticket items November 15th, charitable initiatives occasionally topping One Million dollars were routinely dispatched in minutes, if not seconds. Rules did not require legislators to explain their votes. Most usually did not.
And left undefended, member preferences, for lack of any other reason, appeared to rest on Rochester-based MRB Group's scoring of applicant submissions utilizing the consultant's multi-category, 70-point scale. MRB staff, zooming into committees meetings, never explained their rationale to the committee or to us.
What's more, the whole evaluation process laid bare the exceeding amount of influence accorded just one or two members of Tompkins County's current, 13-person Legislature; that is, anyone who was lucky enough to gain a committee appointment. Adhering to guidelines apparently set by MRB and tacitly embraced last Monday by the committee, a full two-thirds super-majority of the committee, four votes out of six, becomes necessary to keep an application alive for further consideration. Anything less—even a tied 3-3 vote—will not. The rule became firm only last Monday. But the committee cast most of its acceptance votes a full six days earlier.
Yes, it resembles the mid-point of a golf tournament. But in this case, where only a minority of the judgment team gets to decide how many golfers get cut.
"Can you define what 'Yes' means, at what 'approved' means?" Klein asked MRB's Michael N'Dolo nearly two-thirds way into Monday's meeting, Klein and legislator Anne Koreman still confused over where MRB arbitrarily struck its bright line. N'Dolo replied it had set four-votes-of-six as the threshold.
"We just lopped off 20 Million, and we only have eight (Million) more to go," Klein reacted in a moment of understated glee, Klein's remark coming after N'Dolo's team had advised him that by limiting review to only the 80 submissions scoring four votes or higher, a more than $30 Million application total had been trimmed to just $14 Million. "That's progress. That, to me, is encouraging that the end is in sight here," Klein remarked. "We can do this."
Maybe we can. But at what cost? And with what level of discretion, compassion, and nuance? Note how Klein's comment remained dollar-focused and not need-focused. And is it right that any one or two legislators get to hold effective veto-power; to become an application's executioner, especially when that single lawmaker may seek to supplant community-wide value with personal preference? A rogue legislator can put her thumb on the scales of balanced need. The heart can also yield to the checkbook.
"I want to be sure that… we're all agreed that the only ones that we are going to be voting on are the four-or-more," Legislature Chair Shawna Black sought to clarify, as MRB's staff outlined a complex interactive computer program it will provide committee members to rank-choice certain funding applications. "And that no one's going to bring back a 'three' or a 'two' or a 'one' because that would skew all of the other votes," Black explained.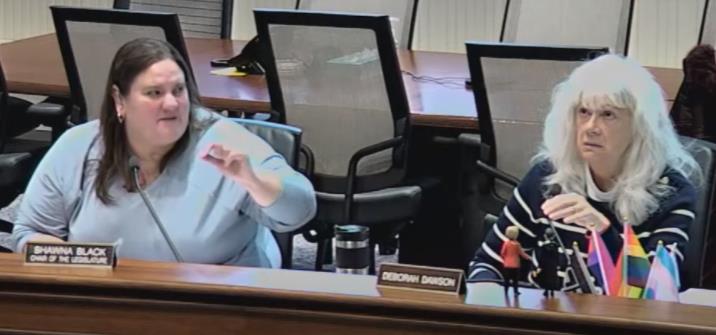 Reaffirming the consultant's self-assumed role in the driver's seat, MRB's N'Dolo confirmed that only the 80, top-ranked candidates would remain "live" on its Excel pages. So as the committee fiddles with figures in the weeks ahead, assume projects like the Food Pantry and the Enfield Fire Company will become effectively forgotten.
But maybe not forever. Newfield-Enfield's Randy Brown, the only non-committee member attending Monday's meeting, zoomed-in and raised his hand, Brown noticeably skeptical of the committee's inordinate power to deny.
"If something didn't make it past your committee, can it be brought up by the total Legislature," Brown asked.
"The answer is yes," Klein responded. "We've designed into the process that when it gets to the full Legislature, any legislator can pull out any application for discussion."
Then Brown threw out a second question, one to which he found an answer less to his liking. The Newfield rep requested that all legislators, not just committee members, be given copies of MRB's Excel spreadsheet so they, too, can manipulate the numbers.
Klein polled the committee. Legislature Chair Black and Budget Committee Chair Deborah Dawson were heard to shout "no" off-camera. There would be no wider sharing.
"Well, I would like to do my own," Brown rebutted concerning the committee's self-confined game of budgetary musical chairs. "I would think all of the legislators should have opportunity to be part of the process."
Those words tell us much. If Enfield or Newfield interests gained short shrift in the committee's and consultant's paring of priorities this month—as it appears they have—expect Randy Brown to step in and lobby for those local interests December 20th when the full Legislature will likely vote on the final funding package.
****
"I have increasingly come to understand for myself that there's an emotional component to this process that we're engaged in," Klein acknowledged as the November 21st meeting had just begun its three-hour journey. "It's difficult to say no."
Klein's statement rings true, for sure. But it also may ring hollow if agencies and their supporters come to conclude that the decision process has become skewed, arbitrary, and callous, while it concentrates excessive power in the hands and minds of too few and with those too distant from Ithaca and its unique mindset. Klein acknowledged one applicant emailed him earlier in the day to describe the committee's rejection of its own agency's request as "devastating."
Nonetheless, the chairmen did little to placate critics' fears or welcome their participation. "We are not having privilege of the floor for this meeting," Klein said resolvedly Monday, thereby dismissing an unnamed number of citizen requests he admitted some had filed.
So the Star Chamber nature of the Community Recovery Fund Advisory Committee continues. Members set their next meeting for December fifth. A final recommendation may issue that day. But expect neither Enfield Food Distribution's ambitious $1.6 Million building plan nor the Enfield Fire Company's lesser-priced offering to be put on any list the committee prepares. The Pantry and Fire Company failed to make the cut. MRB's highly-paid talent wants no more talk of them. Their only hope lies when final legislative votes get cast five days before Christmas.
That latter meeting could prove long. It could be contentious as well. Bright lines tend to do that. Randy Brown will be there.
###
Posted Previously
Rocco Speaks; Shawna Bristles
Deidra's Firing Returns to the Legislature
[And Posted After: Enfield Apps. on the Edge; the Scramble for County Cash]

by Robert Lynch, November 18, 2022
Rordangate—yes, this writer's term, and the name by which many around Trumansburg, we're advised, now call this controversy—roared back into the Tompkins County's Legislature's chambers November 15th But the roar lasted for only three minutes. And the meeting's Chair made certain it would not last for even one second more.
Rocco Lucente, the Ithaca builder and conservative activist whose interview allegedly prompted reporter Deidra Cross's firing last summer, zoomed in at the start of the Legislature's biweekly meeting and promptly launched into a blistering, staccato-paced critique of the Legislature in general, legislator Veronica Pillar in particular, and the County's Director of Communications, Dominick Recckio, only by inference. You never saw Rocco's face. But you could not have avoided Lucente's voice… or his vitriol.
"We now live in a county where employees pressure publications to fire people for the crime of covering an activist with an opposing view, and County legislators support it," Lucente scolded lawmakers. "I condemn County leadership for their defense of this heinous conduct—."
"You're done. Thank you. Anyone else here for public comment this evening?" a visibly shaken and audibly incensed Legislature Chair Shawna Black shouted into the room as she cut Lucente mic upon his final, 180th second of allowed privilege. For a brief moment, the room fell silent. Then the meeting resumed. No one talked further of the exchange.
And since Veronica Pillar had arrived late, taking her seat in the midst of Lucente's rant, one would need to ask whether she, the prime target of Rocco's rage, ever knew in real time what had just happened. Without a doubt, she knows by now.
"Veronica Pillar blatantly libeled me with several false, defamatory statements," Rocco Lucente railed. "She called me a white supremacist, accused me of Alt-Right rhetoric, and displaying hate symbols. She claimed that I do not recognize people's humanity. All of these claims are vicious lies."
Freshman legislator Pillar drew Lucente's ire for her own floor statements made two weeks earlier. At the Legislature's November 1st meeting, the left-of-center Ithaca City representative commended government employees like Communications Director Recckio for taking the initiative to "push back and shut down" what she then termed "harmful, Alt-Right rhetoric," as well as criticism that fails to "recognize everyone's humanity."
For the record, during her comments that earlier night, Pillar had never mentioned Rocco Lucente by name.
The Rordangate controversy began last April when reporter Cross interviewed Lucente about his pro-Trump activism, Cross then an employee of the print and online publication, Tompkins Weekly. After the Lucente story ran—and as revealed through a subsequent FOIL disclosure—Recckio contacted Tompkins Weekly's editor to express his concerns about criticisms Lucente had made.
Then, in August, after Cross subsequently interviewed Trumansburg Mayor Rordan Hart and Hart had expressed his own opinions critical of the Ithaca City-Tompkins County Reimagining Public Safety collaborative, Recckio complained again. And after this second complaint, Tompkins Weekly fired Deidra Cross.
Tompkins County's government-paid attorney in September cleared Recckio of any ethical wrongdoing. Tompkins Weekly has put distance between the Communications Director's comments and the reporter's firing. Yet at the November 1st session, Republican legislator Mike Sigler called for an outside counsel to investigate the matter. And Deidra Cross, for her part, has threatened to sue just about everyone.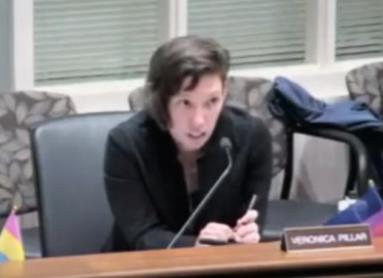 Yet, Lucente's Tuesday night monologue targeted legislator Pillar for its harshest rebuke. Lucente referenced the then-private citizen's alleged participation as a purported member of Ithaca's Democratic Socialists of America in an October 16, 2020 standoff with Donald Trump supporters at local Republican Headquarters on Ithaca's Meadow Street. In the incident, some campaign paraphernalia was burned, and according to Lucente, two women received minor injuries.
Media reports at the time cited Lucente as one organizer of the Trump side of the dueling demonstrations. Those reports neither quote nor picture Pillar as a participant.
"Make no mistake about it. The Ithaca Trump Rally Riot was our January 6th, and Veronica Pillar was the guy outside standing at the guillotine yelling 'Hang Mike Pence,'" Lucente alleged in his statement to the Legislature. "Her rhetoric is designed to silence those who disagree with her, to motivate violence against them. That is exactly what it has done when conservatives have attempted to peacefully gather in our area," Lucente continued.
But only when Lucente veered away from Pillar's alleged conduct and focused his attack on Recckio's actions in allegedly influencing Tompkins Weekly's coverage, did Shawna Black intervene. Black reprimanded the Republican activist for his ever-so-close-to-the-line prohibited criticism of a named County employee. Lucente carefully had never referenced the Communications Director by name or by title.
"Bigotry against those who disagree with Democrats has become the norm," Lucente stated midway through his critique. "The individual consequences against those who dare speak out in favor of conservative values has become the standard. This is why Deidra Cross was fired at the direction of the County. This is why your employee libeled me in an email to Tompkins Weekly. And this is why Veronica Pillar deployed vicious lies designed to motivate violence against me and people like me."
Shortly thereafter, Shawna Black interrupted. "You're coming close to the line about speaking with (sic) our County employees," the Legislature's Chair warned.
"You're taking up my time, and I didn't mention an employee, so I don't appreciate interruption," Lucente fired back to the presiding officer.
The conservative firebrand said a sentence or two more. But soon his time ran out and Shawna Black shut him down. It marked the end of Tuesday's wake-me-up, three minute moment.
****
The remainder of the Legislature's November 15th meeting proved bland by comparison.
The Budget: By a 12-1 vote, legislators adopted Tompkins County's more than $200 Million 2023 Budget. Thanks to prior committee tinkering, the budget's tax levy remains unchanged from that of the current year. And while the tax rate will fall, local spending will rise by nearly 6.7 per cent. Inflation-driven property assessments over the year will in many instances increase the bite on the average homeowner, but only slightly.
"I can't support this budget," Budget Committee Chair Deborah Dawson said in casting her lone dissenting vote. "After staff started to whittle down (the County's oversized) fund balance judiciously," said Dawson, "we just piled on."
"There were a lot of 'Christmas Tree Ornaments,'" Dawson complained, punctuating her words with flippant hand and facial gestures.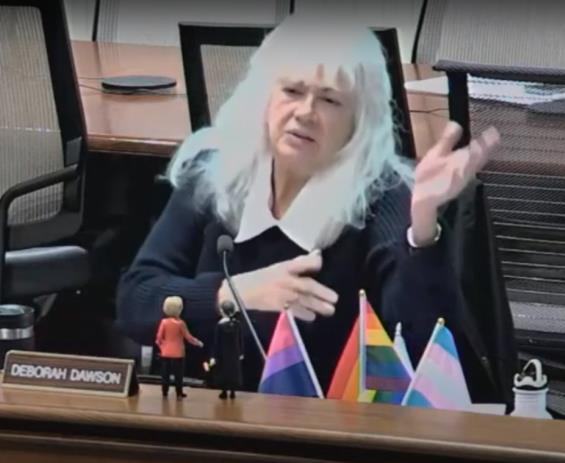 "I like this program; give me some money," Dawson mocked her colleagues, accusing many for bending the budget to suit their own fancy. "And I have a problem with doing that," she concluded.
"I don't think there's a person here who's totally happy with all aspects of the budget," Dryden's Mike Lane admitted before casting his supportive vote. "But when you design a horse by committee, you may not get the tail in the right place." Still, Lane added, "We did a good job."
The Newspaper: Exercising its annual vote of frustration at the Gannett Press for its never-more covering local news, the Legislature grudgingly once again designated The Ithaca Journal, the only qualifying local daily, as its official newspaper for publishing legal notices.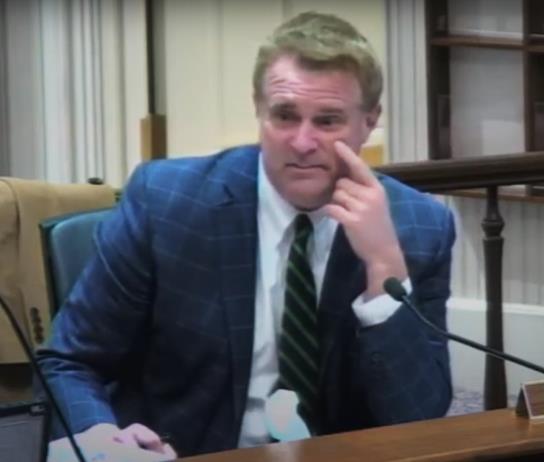 But this year, the action brought a twist. On its first round ballot, and with one legislative seat vacant, only seven voted to designate the paper. That's one vote shy of a true majority.
"I'd kinda' would like to see what the state does to us," Mike Sigler, the Journal's perpetual critic, said. He suggested the County Legislature call Albany's bluff and refuse to fulfill its legal obligation.
Cooler heads then prevailed. The Legislature reconsidered and designated The Journal by a 10 to 3 vote.
###
Enfield Apps. on the Edge
Pantry comes up short in county's first-round review
by Robert Lynch, November 17, 2022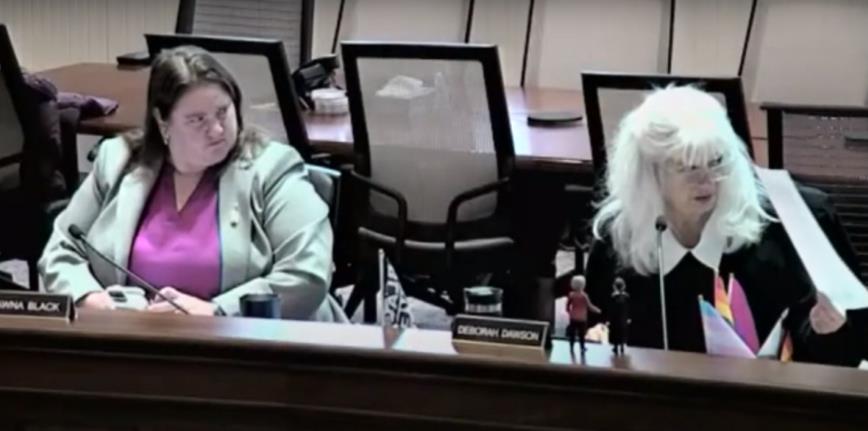 "It's something, I hope, we can come back to knowing that our non-profits need structural help, but not under this program."
Groton's Lee Shurtleff drew a bright line against bricks-and-mortar. And because of that insistence, Shurtleff joined in a four-vote-to-two committee recommendation Tuesday to reject the ambitious request by Enfield Food Distribution (EFD) for moneys under Tompkins County's Community Recovery Fund to replace EFD's aged and undersized Food Pantry on the first floor of the Enfield Courthouse.
EFD's $1.66 Million request is reportedly the largest single qualifying application of the 211 received countywide seeking a chunk of the $6.5 Million Tompkins County seeks to distribute to agencies, businesses and local governments as pass-through appropriations from the federal American Rescue Plan. Tompkins County received requests seeking five times the amount of money it has available to give.
Tuesday's initial rejection of the Enfield Food Pantry's request stands as only the first of several votes. The six-member legislative committee will revisit its initial funding recommendations as soon as November 21st. Final decisions rest with the full 13-member County Legislature. Its members will likely pick winners and losers in December.
But overall, Tuesday was not a good day for Enfield applicants. During its fast-paced battery of votes, recommendations often made without discussion of an application's particularized merits, the Community Recovery Fund Advisory Committee voted 5-1 in each instance against the Town of Enfield's own trio of requests, including its "Main Street Revitalization Project." The committee split 3-3 on the Enfield Volunteer Fire Company's consolidated application, which would include money to construct a volunteer "bunk room" and to buy training apparatus.
The only Enfield application to secure majority committee support Tuesday was the Enfield Community Council's $206,000 request to replace a water-damaged modular add-on at its new Community Center with a permanent "Mental Health and Community Services Wing." Without discussion, ECC's application passed four votes to two. Nonetheless, the committee may later shave money from the Council's request.
"We all agreed that these are all good projects," Committee Chair Dan Klein acknowledged as the Enfield Pantry's big-dollar appeal came up for review. "We wish we could fund them all. We must cut 80 percent,"
Aided by a consultant's scorecard, Tuesday's meeting took the form of a first-round triage. "We don't ask questions today," Klein lectured committee colleagues at the meeting's start. "The bigger questions we don't have time for."
Indeed, efficiency ruled the moment. The committee rendered its opinion on as many as 141 funding requests within a three hour span. It will take up the remaining 69 applications next Monday. Each of those remaining 69 falls into the smallest of three funding categories, with applicants seeking $25,000 or less.
Despite its down-to-business approach to an application pile ready to tip over, as well as a discomforting voting procedure that placed expediency over finality, Tuesday's meeting was not without its dramatic moments.
Most notably, near the session's start, Budget Committee Chair Deborah Dawson and Enfield-Ulysses legislator Anne Koreman, usually political allies, sparred over to what extent members should place their own personal priorities over the program's earlier-established funding guidelines.
"I think we should be held to a higher standard and not vote personal priorities," Koreman told committee members. "We should stick more with the program priorities and judge applicants on their merits."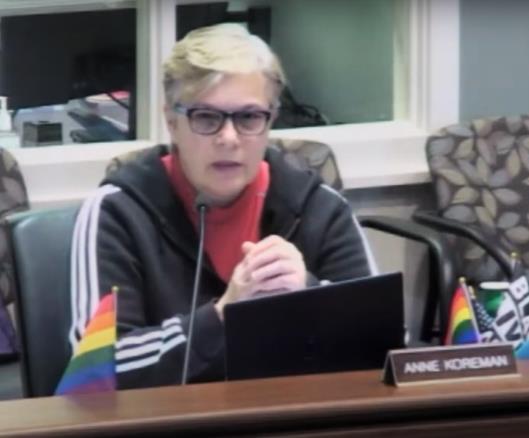 "The present priorities are pretty broad," Dawson countered. To Dawson, priorities rising to her highest importance are those that address "long-term critical needs and identified gaps in local services," like child care, affordable housing, broadband, and climate change.
"We may have different ideas about what's important," Dawson asserted, at that point targeting her words directly at Koreman. "But don't suggest, as you have, that if somebody doesn't view it your way they are acting unethically. That's really crappy."
"I didn't say that," Koreman rebutted, seeking to clarify.
"That's the implication," Dawson muttered under her breath.
For her part, Koreman voted to support the vast majority of funding requests, including each of those affecting Enfield. Indeed, Koreman supplied the lone affirmative vote on each of Enfield's municipal funding requests.
****
As for Enfield Food Distribution's endangered application, not only may its fund-depleting dollar amount have brought it an unexpectedly low score, but so may have its quest for construction moneys, as opposed to those for more intangible soft-dollar program subsidies that many on the Advisory Committee—or perhaps its consultants—seemed to favor.
"We believe in the merit of all these applications," Groton's Shurtleff acknowledged, prior to voting his opposition to EFD's funding. "But you will find me voting 'No' on almost all of these that involve any construction."
Given majority opposition to the Pantry's request—EFD has allowed it could accept as little as $1.2 Million and still move forward—one should question whether the committee will even reconsider EFD's application during its subsequent second-round review. Among the 21 top-dollar applications asking for $250,000 or more, EFD's sits alongside proposals that secured far-better, if not unanimous committee approval.
Supported top-tier proposals include those of Sustainable Finger Lakes to retrofit mobile homes with heat pumps (6-0 approval), the Human Services Coalition for homelessness assistance (6-0 vote), and a $1.5 Million request by seemingly-flush Cayuga Medical Center for an "Intensive Crisis Stabilization Center" (5-1 support). CMC supposedly claims it could not proceed with the center without full-dollar funding.
The committee ended Tuesday's meeting a bit undecided as to how it would make further cuts. Chair Klein closed the meeting suggesting that each of the six committee members might "put out a top-20 or top-30 list." Or, he said, a committee subset could assemble "a package to put before the whole committee." The process quite obviously remains unstructured. And of course, the full Legislature could eventually upend the committee's preferences.
Later Tuesday, before the full County Legislature, Klein reported that the committee's first-round triage had trimmed away as much as 60 per cent of the 80 percent reduction in funding requests needed to be made. But Klein did not clarify as to whether the reduced amount only included those requests which received a majority vote, namely of 4-2 or better. If that's the case, for Enfield, only the ECC request would remain in the running.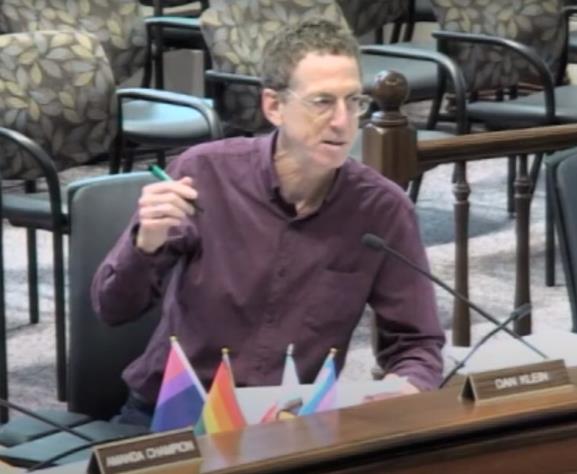 What about proposals, like the Enfield Fire Company's, where the committee split 3-3? Klein said at one point to the committee regarding its split votes, "Technically, they did not pass. So we have to sort through them one more time. They can be brought up again…. I assume we're going to look at the ones that have a lot of support. They don't disappear."
But the daunting task of culling out the "good" applications from the "truly great" ones appeared to bewilder the Advisory Committee during its assembly line review. Votes sometimes defied reason to the objective, outside observer. Explanations proved few. Without having a scorecard in hand from the County's paid consultants, decisions, at times, became arbitrary.
Legislator Koreman initially hesitated even to vote on the 120 mid-range applications, stating she'd only received the consultants' report on Sunday night, some 36 hours earlier. But Klein forced the voting anyway, fearing delay could push final decisions into January.
With just its first round finished, and all 13 legislators holding the final decision, there's a danger in inserting too much certainty into the committee process at this early point. A majority of lawmakers have yet to weigh in. And public pressure from disgruntled losers could measurably alter the outcome.
Yet, with so much money to cut, committee members found it easier Tuesday just to say "no" than to affirm questionable spending.
"If I start voting 'yes' on projects involving construction," Shurtleff said, referring to the Pantry project, "we're going to be worn out pretty quick."
Given that attitude, it may take a miracle to secure Community Recovery Fund money for a new Enfield Food Pantry. Same goes for the Enfield Fire Company bunk room, if not the ECC's addition as well.
Too many requests for too little money. Perhaps, lobbyists rule. They often do. Stay tuned.
###
Posted Previously:
Headline: Riley Beats Hochul
Josh Outpolled Governor despite losing NY-19 Race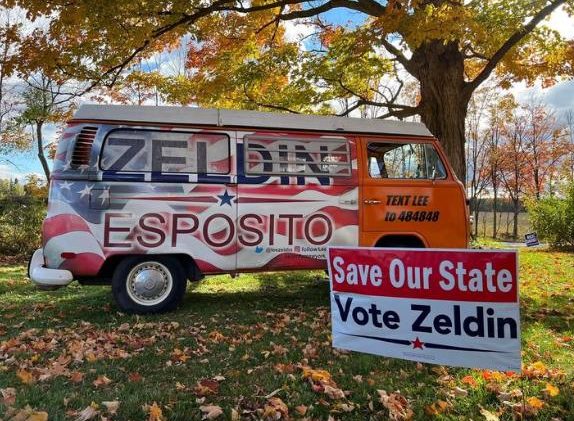 by Robert Lynch, posted November 11, 2022
Governor Kathy Hochul will take the oath to a new term of office January first. Congressional candidate Josh Riley will not. Both are Democrats. Both secured strong support of their like-minded base. But Riley's 19th Congressional District includes just eleven of New York's 62 counties, many of them rural—and red. Governor Hochul's running field encompassed all 62 of them, including Democratic-deep New York City. That made the difference.
Josh Riley fell short Tuesday in his bid for Congress. Republican Marc Molinaro beat him, unofficially, by more than 6,000 votes and by a couple of percentage points districtwide. The results surprised many a Democrat. But in retrospect, they shouldn't have. Molinaro had help; help from the political shadows. Most likely, he rode to victory by clinging to coattails, the coattails of Lee Zeldin.
But give Riley some credit. He cut those coattails a bit in county after county. In fact, based on State Board of Elections figures, Riley outperformed Governor Hochul, percentagewise, in each of the NY-19 District's eleven counties. Put another way, Marc Molinaro proved a weaker candidate for Congress in each of those counties than Lee Zeldin demonstrated as a candidate for Governor.
Lee Zeldin ran surprisingly well upstate. In eight of the NY-19's counties, Zeldin beat Hochul in the governor's race. And the Republican Long Island Congressman proved to be the most formidable opponent a Democratic New York Governor has faced in many election cycles.
"The Republican surge in New York, which also rattled Democrats' hold on state races, did not result in an upset in the contest for governor." Nicholas Fandos of The New York Times wrote the morning after elections. "But Gov. Kathy Hochul's five-point victory over Representative Lee Zeldin, a Trump-backed Republican, seemed paradoxically to have a coattail effect for Republicans, who won in areas where Mr. Zeldin performed well."
Those coattails may have pulled Marc Molinaro across the finish line. Yet the post-election tallies indicate some voters who circled the ballot for Zeldin just couldn't bring themselves to do the same for the Dutchess County Executive, now Congressman-Elect.
For starters, let's take Tompkins County, admittedly the bluest outlier of the NY-19 eleven.
Governor Hochul swept Tompkins County with lopsided majorities, Hochul winning 72.1 per cent of the gubernatorial votes cast. But Josh Riley did better. He gained 73.3 per cent of the county's vote in his own race, 287 votes more than Hochul, according to the state's numbers posted Thursday. That's 287 local residents who while voting for Lee Zeldin for Governor, just couldn't support Molinaro.
Similarly in Cortland: It went "Red" for Zeldin, who secured 57.8 per cent of the gubernatorial vote. But 503 fewer Cortland County voters supported Molinaro than those who did Zeldin. And 395 more backed Riley than voted for Hochul.
The underperformance of Molinaro, percentagewise—and usually in raw numbers—was repeated in county after county:
Broome County: Hochul, 43.5%; Riley, 48.4%
Chenango County: Hochul, 29.5%; Riley, 34.5%
Columbia County: Hochul, 53.7%; Riley, 54.0%
Cortland County: Hochul, 42.2%; Riley, 45.0%
Delaware County: Hochul, 34.8%; Riley, 37.9%
Greene County: Hochul, 37.8%; Riley, 38.4%
Otsego County (part)*; Hochul, 39.9%; Riley, 46.0%
Sullivan County: Hochul, 39.6%; Riley, 40.2%
Tioga County: Hochul, 32.0%; Riley, 36.7%
Tompkins County: Hochul, 72.1%; Riley, 73.3%
Ulster County (part)*: Hochul, 57.0%; Riley, 57.6%
*Part-County components of the 19th Congressional District show gubernatorial percentages for the entire county.
True, the Riley advantage may have shown only at the margins, but it proved consistent throughout the district. Draw this conclusion: Lee Zeldin ran better for Governor than Molinaro did for Congress. And Josh Riley may have lost Tuesday night only because of the political headwinds blowing across upstate.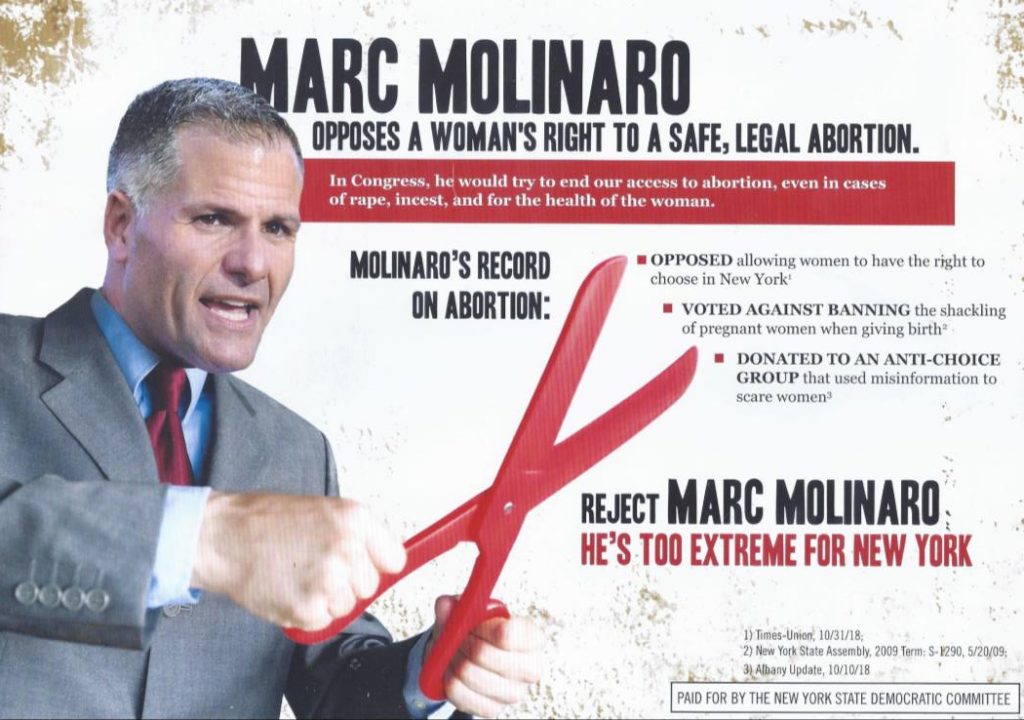 One additional observation: Josh Riley underperformed on his home turf. Despite its urban flavor, Broome County is not Tompkins. The results indicate a Binghamton-metro political culture that's more blended. Endicott-native Riley won less than half (48.4%) of the Broome County vote. Marc Molinaro polled at 51.6%. And Lee Zeldin won the county with 56.5 per cent of votes cast.
Democratic candidate mailings in the 19th District hammered Marc Molinaro on his alleged—Molinaro might question it—opposition to abortion rights. Lee Zeldin faced similar accusations. But Democrats' more single-issue focus against the Dutchess Executive may have driven pro-choice voters decisively to Riley's side.
****
After initially declining to concede the race until all unreceived absentee ballots had arrived at boards of elections, Josh Riley called it quits Wednesday afternoon, congratulating Molinaro on his win and declaring his quest for Congress over.
"With the ballots cast, votes counted, and campaign ended, it's important to set aside our divisions and do our best to unite. It's in that spirit that I wish Marc success as he goes to Washington to serve us and represent us," Riley's statement said, striking a conciliatory tone.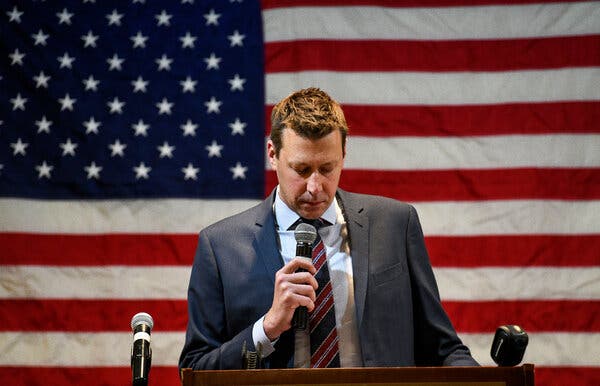 The statement continued, "This is not the result we had hoped for, and I'll be honest: I'm disappointed. But I'm not discouraged. In fact, quite the opposite: this campaign has inspired me. It has been the privilege of my career to build this campaign with all of you and take it across Upstate New York, meeting with so many people who have given me hope."
Perhaps seeking to draw the abortion fight to an end—or perhaps prodding Molinaro to live up to his promises—the defeated Democratic nominee extended his appreciation for Molinaro's "commitment to opposing a national abortion ban," as he did Molinaro's pledge to create "good upstate jobs," the issue that had stood as the centerpiece of Riley's unsuccessful campaign.
"I'm honored to have earned the trust of more than 100,000 voters, and I will work every day to be a worthy member of Congress for both those who did, and did not vote for me," Marc Molinaro said in a post-victory statement. District residents, Molinaro said, "just want to feed their families, heat their homes, and feel safe in their communities."
Molinaro's is a common Republican theme in this Empire State. And it sounds a lot like Lee Zeldin's.
The 19th Congressional District remains politically competitive. Last spring's tortured New York redistricting process made it that way. Marc Molinaro will likely face a tough reelection fight two years from now. At that time, a presidential nominee will top the New York ballot. Lee Zeldin will be only a political memory. And in 2024, the coattail effect from which Molinaro benefited this year will be anyone's guess.
###
Previously, about the election:
Race Over; Riley Concedes
Updated Wednesday evening, November 9, 2022
Democrat Josh Riley will not be going to Congress.
After falling behind when all counties in the newly-redrawn (and drawn again) New York 19th Congressional District were counted, the Endicott native Democratic nominee conceded the House race to Republican Marc Molinaro late Wednesday.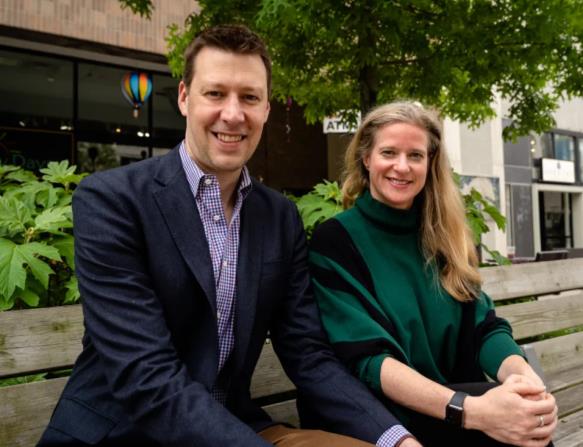 "I've called Marc Molinaro to congratulate him on his hard-fought victory, to wish him all the best in Congress, and to thank his family for the sacrifices they've made in the spirit of public service," Riley said in a prepared statement released by his campaign. "With the ballots cast, votes counted, and campaign ended, it's important to set aside our divisions and do our best to unite. It's in that spirit that I wish Marc success as he goes to Washington to serve us and represent us."
Riley's statement continued, "This is not the result we had hoped for, and I'll be honest: I'm disappointed. But I'm not discouraged. In fact, quite the opposite: this campaign has inspired me. It has been the privilege of my career to build this campaign with all of you and take it across Upstate New York, meeting with so many people who have given me hope."
The Associated Press early Wednesday called the 19th District Congressional contest for Republican Marc Molinaro. Riley rolled up a big lead in deep-blue Tompkins County. But in a judicially-redrawn district that spread from Enfield to the Massachusetts border, Riley failed to hold back Molinaro by equally sizeable margins elsewhere.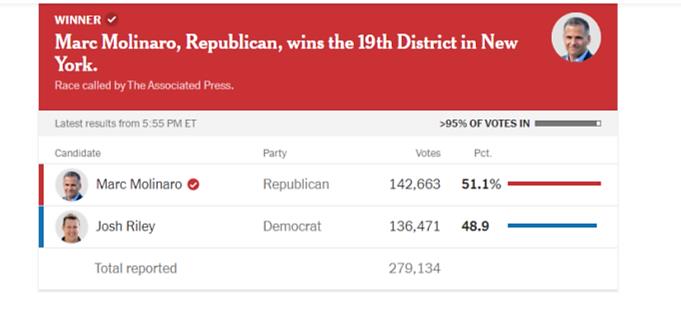 As for Molinaro, confidence ruled:
"The people of upstate New York, they want their voices heard. We want a government that respects us and one that will work to protect us and together we will deliver that for the people of the 19th District," Molinaro said addressing Republicans gathered to watch returns in the City of Binghamton election night.
Josh Riley began this 2022 campaign running for Congress in an entirely different district, the New York 22nd, a more compact district stretching from Tompkins County to Syracuse. But that was a district that Albany politicians drew. Republicans challenged the legislatively-crafted lines as a Democratic gerrymander. The courts threw them out.
So instead of competing in territory far-removed from his Binghamton-centered base, and one that had placed him in a crowded Syracuse free-for-all, Riley found himself competing in a two-way primary contest against the Hudson Valley's Jamie Cheney. Riley won that primary handily, but Molinaro proved a tougher General Election candidate than was first thought. Riley ended Tuesday night trailing Molinaro by more than two percentage points.
Some outstanding absentee ballots remain to be counted. But from Wednesday's concession, it appears the Riley camp saw the odds to victory as just too long.
Expect more news and analysis of this race to be posted on this story as the political dust settles.
[Reporter Vaughn Golden of WSKG contributed to this story.]
****
Posted previously:
Posted November 8, 2022; Updated, November 9, 2022 @ 12:35 AM
Democrats had a good night with state and Congressional elections in Tompkins County. Yet as of late- evening it remained to be seen whether the county's blue dominance would be sufficient to put its voters' favorite for Congress on top.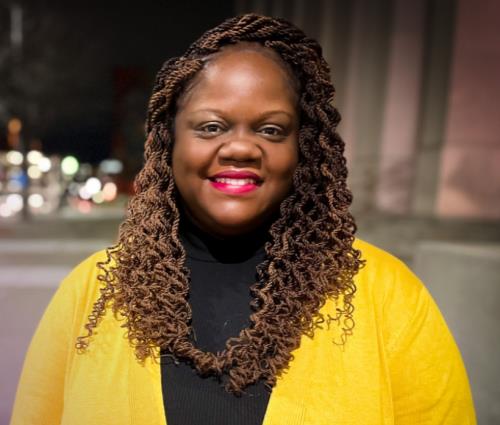 Countywide unofficial tallies released Tuesday evening by the Tompkins County Board of Elections showed Democratic nominees for Congress, Governor and State Senate winning by healthy local margins of over or above 70 per cent.
However, partial district-wide tallies in the hotly-contested New York 19th Congressional District showed a very tight contest. With 634 of the 19th District's 642 districts reporting shortly before midnight, Republican Marc Molinaro led Democrat Josh Riley 140,580 votes (50.09%) to Riley's 135,365 (48.23%), slightly more than a 5,000 vote difference.
Other media sources, however, claimed Riley was slightly ahead.
In the three-county 52nd State Senate District, meanwhile, Tompkins County's Democratic dominance may prove sufficient to carry the Democratic nominee to victory. With 217 of the 52nd District's 222 election districts reporting near Midnight, Democrat Lea Webb led Republican Rich David 51,027 votes (50.1%) to David's 49,034 votes (48.14%).
The Tompkins County margins alone put Congressional candidate Riley on top countywide with 73.3 per cent of the vote to Molinaro's 26.7 per cent. Lea Webb took Tompkins County with 71.5 per cent of the vote, compared to David's 28.4 per cent.
All vote tallies remain unofficial, and yet-to-be-received absentee ballots could alter the close election night tallies.
Tompkins County joined New York State as a whole in providing Governor Kathy Hochul a full, four year term. In Tompkins County, unofficial tallies gave Democrat Hochul nearly 72 per cent of the vote; Republican Lee Zeldin 27.8 per cent.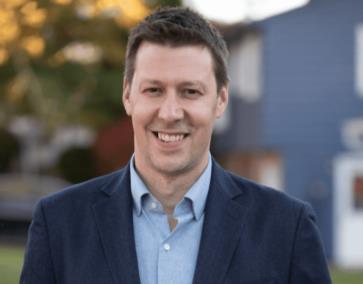 The evening results did not break down the vote counts town by town.
In the City of Ithaca, voters continued Democrat Laura Lewis as their mayor, Lewis to finish out the remainder of Svante Myrick's uncompleted term. With all 14 of the City's districts reporting, Lewis secured 65.3 per cent of the vote; progressive Katie Sims came in second at 25.3 per cent; Republican Zachary Winn trailed with just 8.6 per cent of the vote.
Ithaca City voters also approved overwhelmingly transition to a city manager form of government, approving a ballot proposition to make the change with nearly eight out of ten voters voting to do so. Supporters of the change numbered 4,380 (79.0%); opponents 1,167 (21.0%).
###
Posted earlier this date:
"Henry… You'll be Remembered"
Granison Tribute Punctuates County Budget Hearing
By Robert Lynch, November 8, 2022
It was a Tompkins County Budget Hearing like none held before, and no doubt, like none to be held ever after.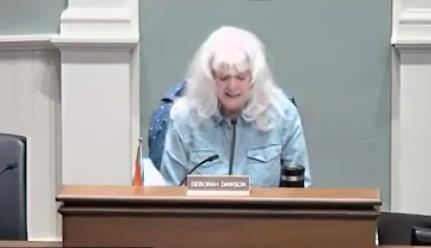 Having received two approving comments, one spoken and another written, on small nuggets of Tompkins County's proposed $200 Million-plus spending plan, Tompkins County legislators Monday turned away from their budget and took the remainder of their brief hearing down an unorthodox, yet totally understandable path.
For the remaining half of their 18-minute session, legislators shared memories of their departed colleague, Ithaca legislator Henry Granison, who died the prior Saturday, November 5th, of cancer at age 60.
"Henry's valuable commitment to integrity, trust and diversity will be sorely missed," Budget Committee Chair Deborah Dawson said from the podium as the evening's presiding officer. Dawson chaired the Public Hearing in the absence of Legislature Chair Shawna Black, whose own grandfather, by tragic coincidence, had died earlier that day.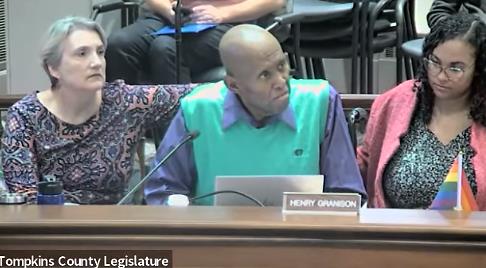 Dawson recalled how she, Shawna Black, and legislators Granison, Amanda Champion, and Anne Koreman—all Democrats and all first elected in 2017—had coalesced as friends and colleagues during their campaigns and when they'd joined the Legislature.
"We got together regularly," Dawson remembered. "We were pretty excited and very full of ourselves and we were probably pretty obnoxious. We even christened ourselves the 'Fab Five,'" the Budget Committee Chair continued. "And yes, we were obnoxious."
Yet Dawson appeared to single out Henry Granison as the most level-headed of the bunch.
"Today, we're just the 'Forlorn Four,' I guess" Dawson said, "because Henry's passing is a painful loss for us, just as it is for all the County legislators and staff who worked with him over these past five years."
As she increasing choked back the tears, Dawson ended, "We all send our deepest sympathies to his family, and we hope that their many, many fond memories of Henry will see them through this painful time."
The two other attending members of that 'Fab Five," Legislature members Koreman and Champion, also paid tribute, as did Dryden's Mike Lane, the County Legislature's longest-tenured member.
"Frankly I was in awe," Lane remarked. Lane said he'd learned so much more about Henry upon having read Granison's obituary and its recounting of his departed colleague's accomplishments as a lawyer, law school admissions counselor, and instructor of paralegal students at TC3.
"I'm very, very sorry that we've lost Henry," Lane said, Lane admitting he'd not known Granison before Henry joined the Legislature in January 2018. "Since I've been on the Legislature," Lane continued, "I can't think of anyone we've lost who was seated at the time. And it leaves a big hole for all of us. Henry Granison, you'll be remembered."
On Lane's motion, and adopted by consensus, the County Legislature agreed Monday to fly all County Government flags at half-staff in recognition of Granison's service and mourning his departure.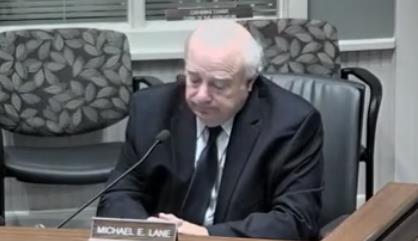 Anne Koreman recalled, "Henry knew what was important: Inclusion, Trust, and Integrity. And he didn't waiver in that in his whole time."
"I'm really glad we got just a little slice of his life to spend with him and to be schooled, to learn from him, and to work together," Koreman added. "Because working together; it's not something to be taken for granted."
Koreman said she was grateful that Granison, who tendered his resignation from the Legislature in a tearful parting appearance October 18, got time in his final days to spend it with his family, his dogs, and his favorite sports team, the New York Mets.
Granison's Third District seat on the County Legislature, a district covering portions of Ithaca's East and South Hills, will remain vacant pending the outcome of a special legislative election scheduled for January.
###
Posted Previously:
Flack or P.C. Policeman?
Firing Prompts Floor Debate over Communication Director's Role
by Robert Lynch, November 5, 2022
Dominick Recckio's name never got mentioned. But Deidra Cross's did. Cross, former Trumansburg stringer for the Tompkins Weekly newspaper, insists Recckio got her fired. Others, including Tompkins County, where Recckio serves as its Communications Director, dispute Cross's assertion. The Recckio-Cross firefight wound its way back to the floor of the Tompkins County Legislature November first. This time it took the form of competing speeches, first by Republican Legislator Mike Sigler, and then, some 15 minutes later, by freshman Democrat Veronica Pillar.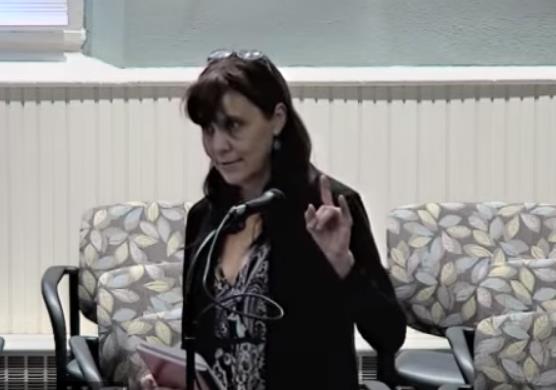 The two contrasting narratives couldn't differ more. Sigler called for appointment of an outside lawyer to review the propriety of Recckio's questionable actions. Pillar defended the Communications Director. She commended him for using the County's stature and soapbox to "push back" on the reporting of words "not helpful," or unbeneficial to humanity's best efforts.
Both statements deserve their complete airing … and in their fullest context. We will do that in a moment.
For those who scrounge for news in the right places (especially on this website), the issue at the heart of the Recckio-Cross controversy becomes this: Where does one draw the line between government advocacy and First Amendment meddling? In April, Deidra Cross profiled conservative activist Rocco Lucente, and Tompkins Weekly published her report. Then in early-August, Cross quoted Trumansburg Mayor Rordan Hart when he alleged that the Ithaca-County collaborative to Reimagine Public Safety had made it harder for emergency crews, including Trumansburg's ambulance service, to answer medical calls.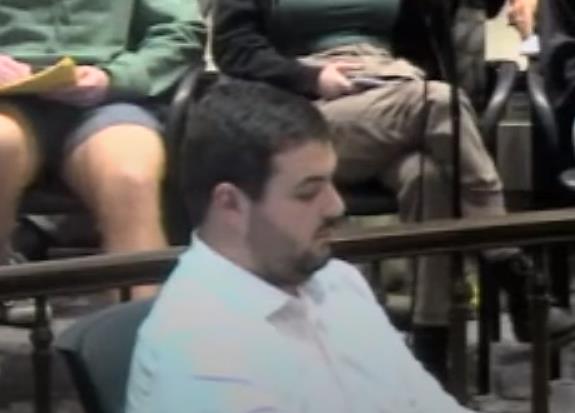 In messages uncovered thereafter, Recckio pushed back on these stories to the Tompkins Weekly editor. And shortly after the Rordan Hart story ran, Deidra Cross lost her job.
Ithaca City Alderperson Jeff Barken laid bare the alleged retaliatory firing on the Common Council floor September 7th. Tompkins County Attorney Bill Troy hastily cleared Recckio of any wrongdoing. From her podium September 20th, County Legislature Chair Shawna Black defended Recckio and chastised Barken in what this writer then described as a "rambling, defensive, nearly 700-word monologue."
But when Cross, herself, trooped to the Legislature in early October, all Hell broke loose. Cross availed herself of three minutes of legislative floor time and brushed ever-so-close to the body's never-mention-an-employee-by-name civility rule.
"See you in court," was Deidra Cross' parting shot. The Legislature's presiding officer answered that she'd welcome it. No love lost. Expect litigation. (See story, posted here, Oct. 6.)
****
So the November first meeting of the County Legislature brought with it dueling perspectives. First, and reading from his prepared text, Mike Sigler (Edited here only slightly for brevity):
Sigler: "[The proposed 2023 Tompkins County Budget, subject to a Public Hearing November 7] makes large strides in public safety. We're adding two Sheriff's deputies in that budget; a homeless coordinator, which we expect, hopefully, will present us with several options on dealing with rising homeless populations; an EMS coordinator, who, I hope, will lead to flycars and better EMS service.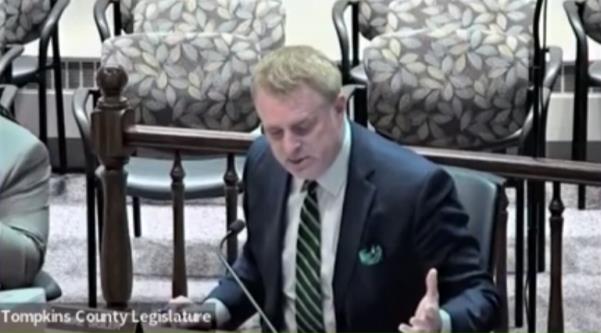 "This has been a solid response from the County. But a response to what is also a good question.
"These additions can be traced back to calls from mayors, town supervisors and City Counselor Jeff Barken. This was reported on by Deidra Cross. And I believe her reporting in this matter really brought a level of awareness that led to some of these additions. And that, frankly, is what good reporting is supposed to do.
"However, while the public was served well by that reporting, Cross was not. She was fired by her paper, and I believe that was in large part because her of reporting. Recently, a trove of emails were FOIL'ed and released by the County. The emails raised concerns about how the County relates to the press. In one email from April 13th, the County raises concerns about [conservative activist] Rocco Lucente, calls into question the veracity of his opinions, and makes disparaging remarks towards him. In my view, this is outside the bounds of how the County should relate to the press.
"In light of these FOIL'ed documents, I would ask the County to hire an outside counsel to review them, interview the relevant personnel, and present the County with not just legal opinions on liability or lack thereof, but ethical questions as well.
"While the decision to fire the reporter who was one of the subjects of these emails was the newspaper's, it did evolve from email complaints about stories from the County.
"At the end of September, I wrote a letter to the Chair of the Legislature. I didn't then and still don't think the situation with Cross, the County, and Tompkins Weekly is as cut-and-dry as I've been led to believe. I've read the stories in question, and I'm not seeing any factual inaccuracies.
"I share the opinion that Reimagining [Public Safety] has undermined services, particularly recruitment. The process was harmed, I believe, at the very beginning by Mayor Svante Myrick, and in some quarters it has just never recovered. And unfortunately for residents, these quarters are our police officers. This opinion from me is not new. I've been vocal about the lack of respect that accompanied Reimagining harming our police. That's been continually denied by the [legislators.] But clearly, I am not alone in this opinion.
"I believe the firing of Cross complicates this situation quite a bit. The Ithaca Voice reports that some are looking at Cross as a citizen and not as a reporter. That strains credibility. Cross was a known reporter. To look at her any other way would be odd. It's clear from her firing that it stems from her reporting and the County's request for correction. I don't think that we can be blamed for the actions of Tompkins Weekly legally. But ethically, I'm not really so sure. We have two sides coming out with very different take-aways…."
[Legislator Sigler concluded his remarks with additional commentary critical of Reimagining Public Safety.]
****
Then later, unscripted, at the conclusion of legislator comments, Democrat Veronica Pillar:
Pillar: "On the topic of partisanship and respect… in replying to Mr. Sigler's speech….
"I'd like to remind folks that respect is one of our four core County values. That's very important. And I see from everyone in this room respect on a continuous basis.
"There are definitely folks that've [I've] interacted with in this community who don't necessarily display this value. In particular, we've definitely got some vocal white supremacists in this county, who might not use that word, but are—you know, every so often, you hear folks repeating and perpetuating harmful, Alt-Right rhetoric that kind of boils down to, like, some people are better than others. Or you see, like, hate symbols being displayed on the Commons, and [by] other folks at other places. I live in the City. So I'm more aware of that.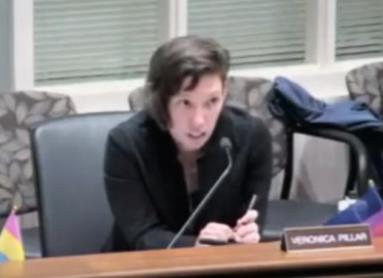 "I once had the displeasure to watch some of these folks rejoicing as one of them set a Black Lives Matter flag on fire in the pavilion in the middle of Ithaca. That's not great. That's not helpful. These are understatements.
"And so when the language and statements that come from some of these folks are not necessarily going to be true and not necessarily going to recognize everyone's humanity—and you know, everyone has a legal right to say whatever they want. But if we notice this kind of rhetoric being, like, put out publicly, I think it's incumbent upon anyone who does to push back and shut that down.
"So if some of our County's employees are doing that, you know, gently, respectfully, keeping in mind that we are here to advance respect and equity and accountability and integrity throughout the county, then I would commend that. I would commend our employees for speaking up. I hope we all would. And I'm disappointed that some would see that as a problem."
****
And there is where we leave it, yet only for now. Two opinions; two standards for what a County Communications Director should do and what he shouldn't. Rordangate, if you wish to call it that, has widened the gap between Left and Right in our legislative chambers. To demarcate the bounds between responsible advocacy and journalistic intimidation, at least in Tompkins County, remains very much a matter of personal, and political, opinion.
And Deidra Cross remains indecision's victim.
###
Remembering Gary Lee: 1933-2022
Posted November 3, 2022
Perhaps I remain among the few still involved in local government or media who worked with Gary Lee. When I covered my first news stories in the early 1970's, Gary represented half of Dryden on what was then known as the Tompkins County Board of Representatives. Before I arrived, Gary had been Dryden Supervisor. For a time, he chaired our Board of Reps. Gary Lee went on to the State Assembly in 1974, and then served two terms in Congress beginning in '78.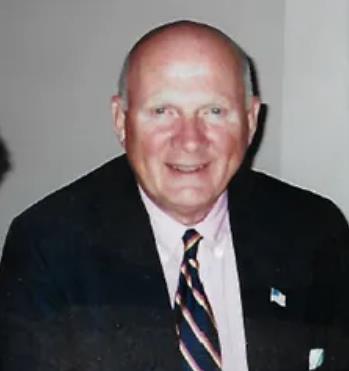 Retired to Florida, Gary Lee died October 12th at age 89. News of his death took a while to travel north. It reached the floor of the Tompkins County Legislature November 1st.
"I think it's important to note that Gary Lee had done something that not a lot of us do, and that is make it into Congress," said Mike Lane, one of Dryden's two current county legislators.
Mike Lane was not the only one that night to construct praise out of the dust of distant memory.
"He was my inspiration for getting involved in public service and politics," Groton legislator Lee Shurtleff professed. A dedicated Republican like Lee, Shurtleff provided the meeting's most eloquent tribute.
"My first door-to-door campaigning was with Gary when he ran for Congress in 1978," Shurtleff recalled. The Groton legislator remembered how Gary Lee once leaned on the Farmers' Home Administration to authorize emergency repairs to Groton's senior citizens' housing complex after it was "wiped out" by a 1981 flood. And when the Groton Community Health Care Center's much-needed skilled nursing facility appeared, in Shurtleff's words, "all but dead on arrival," its federal funding tangled somewhere in the bureaucratic mill, Congressman Lee intervened and "at the last minute insured the funding of that facility."
"Make no doubts about it," Shurtleff continued, "He was one of the first Reagan Republicans." And Gary could be "as partisan as the next one." But politics was different back then. Politicians, Shurtleff observed, "seemed to be able to maintain a level of decorum and respect and even in the minority have a bit of effectiveness in how they represented their community."
"There's a reason he's an inspiration and why I've continued on here," Shurtleff said in concluding his spontaneous tribute. "You can be partisan, but yet you can still be effective and maintain a level of respect. And that should go across all levels of government."
****
I agree with Lee Shurtleff. Gary Lee built bridges. He reached across the aisle. He worked with those with whom he might often disagree. I never recall him uttering a divisive or unkind word.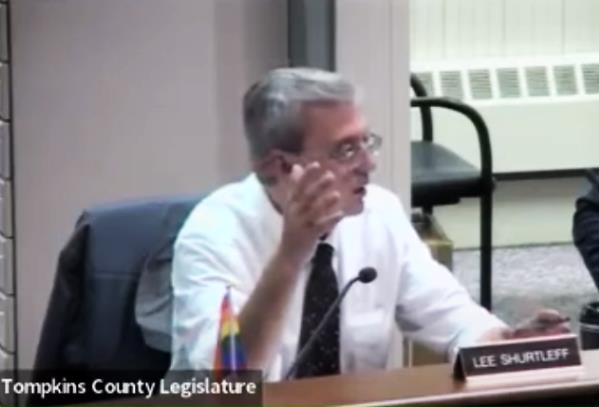 Back in post-Watergate times and then bridging into the Reagan era, some in media had trouble dealing with Gary Lee. I remember that a few of the more liberal reporters at The Ithaca Journal complained to me that Gary Lee would not return their phone calls. I, a radio journalist, never had that problem. Neither did my sister and colleague, Marcia. Gary always made himself available to us. We respected his partisanship, and he honored our objectivity and our need to get the facts.
Gary was a gentleman first, an elected leader second, and a politician only someplace down the line. When Marcia and I requested his endorsement of a never-to-be-built radio station we'd proposed decades ago, Gary Lee paid us this compliment:
"It has been my professional pleasure to know Bob and Marcia professionally for nearly twenty years in their various radio capacities in Ithaca, New York and particularly at radio station WTKO. Their commitment to professional excellence, the best in principles and precepts, and their relentless pursuit of all stories presented to the listening public in a fair, rational, objective and informed manner was a special treat for the public good."
That was how Gary Lee wrote, how he spoke, and how he lived. Gary tried to discover the best in everyone. He never sought to divide, but rather to find a patch of common ground, to strike compromise, to get the job done. He advanced his conservative principles, to be sure. But Gary Lee never sought to tear his rivals down so as only to elevate his own stature. County Representative Lee, Assemblyman Lee, Congressman Lee earned my respect.
Fittingly, Gary Lee's obituary states, "He chose to lead by example and to mentor the leaders of the future."
I have not talked to Congressman Lee in decades. I wish I had before he passed. We're told a celebration of Gary's life will be held in 2023. I hope it travels a path to Tompkins County. Gary's Town of Dryden, our Tompkins County, and those like me whose memories reach back that far to his era, deserve the occasion to pay our respects. And to say goodbye.
Bob Lynch
###
Posted Previously:
T.C. Recovery Fund Requests Hit $34 Million
Applications Top 5X the Amount Budgeted
by Robert Lynch, November 1, 2022; additional reporting Nov. 2, 2022
There's a funny thing about free money. When you give it away, people tend to want it. With its Community Recovery Fund, Tompkins County is finding that out.
"We're going to have to say no to a lot of people," Tompkins County legislator Rich John warned Tuesday, as lawmakers learned that applicant requests under the County's Community Recovery Fund have reached $34 Million, more than five times the amount of grant money available.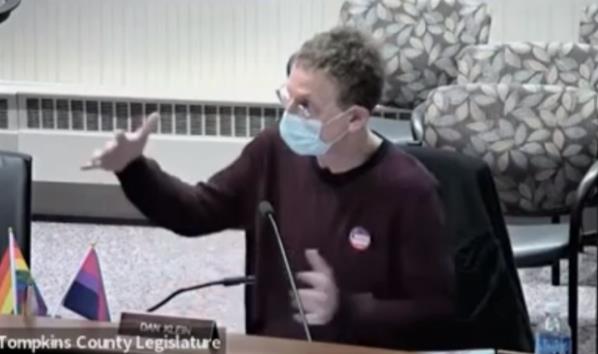 "We're looking at way, way over the 6.6 Million that we have to give out," Dan Klein, the legislator whose committee will oversee the community funding requests, told the Legislature's Tuesday meeting.
With the filing deadline having closed on Halloween, Klein reported that 231 non-profit organizations, qualifying businesses and local governments had applied for the program's money. 23 of those filed for the highest of the three funding categories, each of them seeking over $250,000.
On Monday, the Enfield Food Pantry's parent organization announced it is seeking more than $1.6 Million from the Recovery Fund to construct a new food distribution center to replace its existing cramped facilities. Last week, the Enfield Community Council confirmed it's asked for $206,000 to build a "Mental Health and Community Services Wing" at its community center.
The Enfield Volunteer Fire Company and the Town of Enfield itself have also expressed interest in the Community Recovery Fund, Tompkins County's funding vehicle for moneys Washington promised it under the American Rescue Plan (ARPA).
A County-paid consultant accepted applications from qualifying businesses, non-profit agencies and local governments throughout October. That consultant, the Rochester-based MRB Group, will now review and score applicant requests according to a complex, multi-criteria formula. MRB's rankings will then be presented legislator Klein's committee in a series of 3-hour meetings beginning November 14.
The County Legislature had planned to make the final funding decisions in early-December. Klein suggested Tuesday that the crush of applications may require additional committee review sessions and an extension of the award timetable.
Those legislators who spoke to the matter Tuesday admitted tough decisions—and saddened faces—lie ahead.
"Some of the applicants said we would accept less money," Klein reported, "and either do a smaller project, or look for money elsewhere." But the Danby legislator also conceded the inevitable alternative. "Or we're going to go through some other kind of process where we're just going to eliminate projects and narrow it down."
"Can we buy a lottery ticket for power ball," quipped Mike Lane, a legislator not known for cracking jokes.
"I don't believe ARPA regulations permit that," Klein answered dryly. "Next question please."
Somebody chuckled. But for those whose applications lie in the hopper and whose hopes hang in the balance, Lane's attempt at subtle humor may have backfired.
Of the 231 applicants who met the October 31st deadline, Klein reported 80 had filed for the lowest funding category, $25,000 or less. The largest number, 128, sought mid-range funding of $25,000 to $250,000. 23, including the Enfield Food Pantry's parent, are reaching for the highest totals, a Quarter-Million Dollars or more.
Klein said that the applicant field could be narrowed as MRB's consultants may throw out some candidates who don't legally qualify. He estimated perhaps 200 would remain eligible.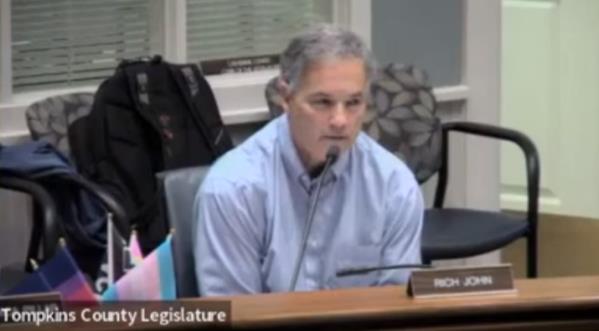 In the summer of 2021, federal authorities awarded nearly $20 Million to Tompkins County Government through the American Rescue Plan. Initially, thrift-conscious leaders planned to divert all of the Washington windfall to "government operations," with as much as half of it for future capital construction. Pressured by community groups, some liberal lawmakers, and the public, the Legislature set aside nearly $7 Million for charitable funding as an afterthought. And for a while, the Recovery Fund hand-outs were to be paid from the County's own fund balance, not ARPA.
While legislators Tuesday mourned the fact that demand for Recovery Fund moneys had far outstripped supply, no one suggested that legislators revisit the funding total or allocate more of Uncle Sam's money to satisfy burgeoning demand. Earlier talk of successive funding rounds has been largely forgotten.
"I think we've struck a nerve in the community," Rich John observed. "Be careful for what you ask for. We're going to have to say 'No' to a lot of people and organizations and that's going to be hard."
Yet the Ithaca City legislator also attempted to paint an optimistic smile on news that could be met in many circles with a collective frown.
"I think we've triggered something really, really useful in getting the grass roots community organizations and individuals to think about where they want us to go and how we could be a better county," John observed. "And that could be really, really exciting."
"Yes, it's always exciting looking forward to disappointing people," interjected Budget Committee Chair and fiscal hawk Deborah Dawson, who ran Tuesday night's meeting in Legislature Chair Shawna Black's absence.
Rich John smiled. Legislators chuckled. Yet, again, for some, the joke may have fallen flat.
****
"It's a big one," Enfield Councilperson Robert Lynch (this writer) acknowledged earlier in the meeting as he advised the Legislature of Enfield Food Distribution's $1.66 Million Recovery Fund application to construct an expanded Food Pantry with ample parking, a demo kitchen, and 6,800 square feet of space.
"We are cramped," said Lynch, a Pantry volunteer. "During most times of the year, we have to distribute our produce outdoors because we have no room inside to distribute it…. I'm there Mondays. I'm distributing food, and sometimes we all get rained on."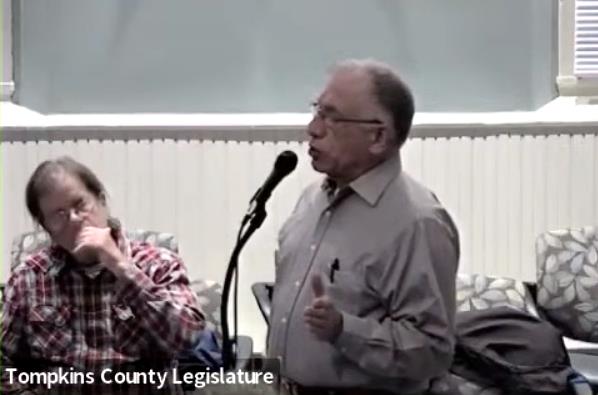 In addressing the dilemma likely to face top-tier applicants, Enfield Food Distribution's hefty financial filing adopts a fallback position. "With design adjustments," its application states, "we believe it will be possible, though not ideal, to complete the project with an award of 1.2 million dollars."
Enfield Food Distribution's ambitious plans call for acquiring a new site, starting the new pantry as soon as next February, and completing it by July 2024.
"Rather than addressing the growing need for our services by only increasing the amount of food we provide," the group's application states, "we want to expand and provide other services with the aim of addressing the root causes of food insecurity. We are evolving from a charity model to one of empowerment."
As Tuesday's discussion of the Recovery Fund's overflowing inbox proceeded toward its close, Lansing's Mike Sigler suggested a potential safety valve: the enlisting of Congressional or State legislative staffers to identify alternate funding sources.
"Robert Lynch was talking about the Food (Pantry)," Sigler reminded colleagues. Congressional staffers, he said, "may think, yeah, food pantries are in this pot of money. I don't know that's the case, don't quote me on that, but there may be stuff like that."
Sigler was reminded that combined applicant paperwork already totals several thousand pages, and that confidentiality rules may restrict sharing. Yet the Lansing rep remained undeterred.
"I'm not saying they need to evaluate each proposal," Sigler stated. "But they may just on its face go, 'yes, that actually fits into this.'"
Ulysses' Anne Koreman suggested what she called a "hybrid" process whereby experts could help applicants denied Recovery Fund assistance tap other sources.
"Let's hold your hand and connect you to where you could get more funding," Koreman suggested.
In other legislative business Tuesday:
Although it probably stood as the evening's most significant action, a change in the Charter merging the County's Public Health and Mental Health Departments into the "Department of Whole Health" breezed to approval almost without notice. The merger was first conceived more than five years—and two County Administrators—ago, when Joe Mareane was Administrator. COVID-19 sidelined its formal approval for much of the interim.
Officials view the departmental merger as a nod to efficiency. With no Mental Health Commissioner on the payroll, Public Health Commissioner Frank Kruppa will likely oversee the newly-combined department. No brick-and-mortar changes are planned.
The lone obstacle to final action Tuesday proved strictly semantic. A Public Hearing commenter faulted the drafted new language for failing a test of political correctness. Legislators rushed to the ready, changing the scripted term "mentally disabled" to the less judgmental "those with mental health conditions."
"I would agree that that is outdated language, but it is language that is used in the Mental Hygiene Law, unfortunately," Kruppa said of the non-P.C. classifier.
Embracing the progressive substitute, yet fearing legal repercussions unless and until Albany's wordsmiths grow in enlightenment, the Legislature substituted the new phrase in the Charter, yet kept the older term in parentheses and quotes.
"Yeah, lawyers ruin everything," meeting Chair Deborah Dawson observed.
There was a second action that could have prompted debate, but didn't. Legislators approved another annual increase in the countywide solid waste disposal fee, raising the charge from $75 to $80 per household beginning next year.
Some complain that the solid waste charge has become a stealth, regressive tax. It's been rising by about $5.00 per year for a while. Dryden's Mike Lane often objects to the increases. Although he again did so this year during budget deliberations, Lane said nothing about it Tuesday, and he joined in the unanimous vote to up the charge.
###
Posted Previously:
A Turnout Crowd for Turnout Gear
Fire Volunteers Press Town Board for Budget Change
by Robert Lynch, October 31, 2022
"The volunteers ask for very little. We don't get paid… We don't ask for health insurance. All we ask for is for the Town to provide us with the gear and equipment to be safe and do our job."
Dennis Hubbell, President of the Enfield Volunteer Fire Company, Oct. 26.
Modern-day budget hearings often induce slumber. Tompkins County annually spends over $200 Million. Yet its downtown lawmakers often find themselves sitting in an empty chamber when they place their spending plan before the public each November.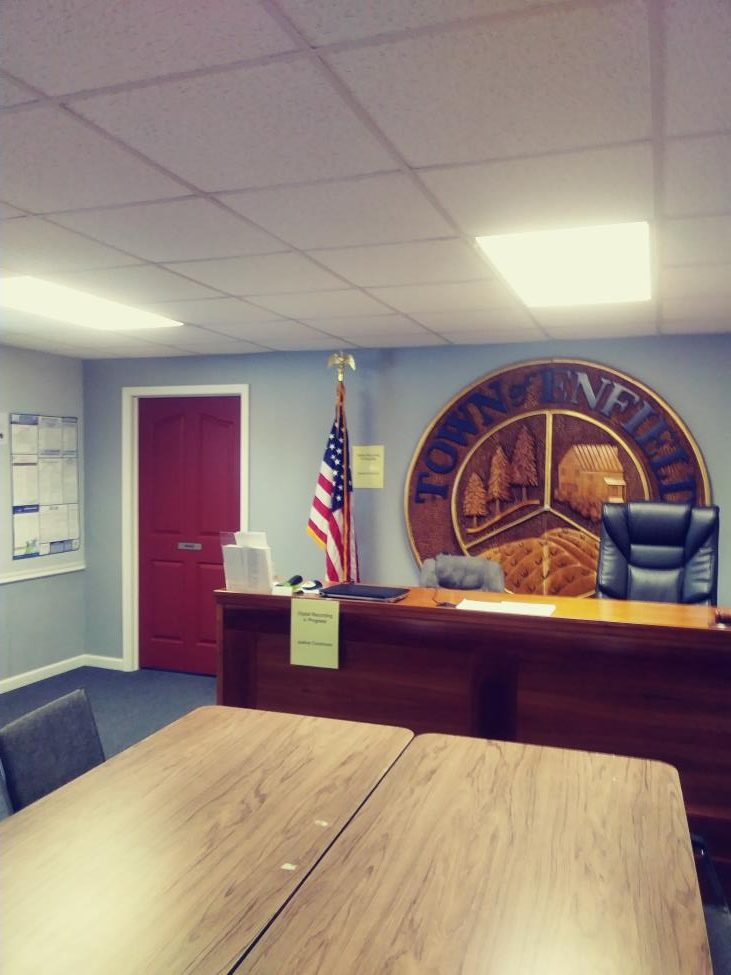 Last Wednesday night in Enfield, the Town Board held a budget hearing that clearly had a pulse. Well over a dozen volunteers of the Enfield Volunteer Fire Company (EVFC) filled visitor's chairs or zoomed-in online to press their Town Board to increase next year's spending for "Structural Firefighting Protective Equipment"—better known as "Turnout Gear"—so as to make that budget line the same next year as it's been for this year and for the year before, namely $35,000 annually.
In a roundabout way, EVFC volunteers got what they wanted, but not the way they had wanted it. Instead of upping the Turnout Gear spending line by $25,000 in the budget, the Board's majority left it at only $10,000 and snared the balance, $25,000, from federally-awarded American Rescue Plan (ARPA) funds.
Because they did, Supervisor Stephanie Redmond's Tentative Budget, which had been elevated to Preliminary Budget status with only minor changes October 12, remained intact. The Town Board beat back proposed changes both to the firefighters' account and to the Highway Superintendent's salary line. Highway staff will get 12 per cent pay raises. The combined Town and Fire Protection levy will rise by nearly eight-point-five per cent.
"Not perfect, but aye," Councilperson Robert Lynch (this writer) said as he cast his vote to make budget approval unanimous. Lynch was not the only one Wednesday left less than satisfied.
"It's not going to kill anybody to really pay a little bit extra to make sure all the firefighters are protected so they can possibly save their lives and their families' lives, Dennis Hubbell, President of the EVFC, told Enfield Board members that night in lobbying for a budgeted increase.
"The least that can be done for them is to provide them with gear that will hopefully prevent them from getting a horrible disease down the line or getting injured or burned," said volunteer Monique Morris, whose husband and son also volunteer for the EVFC. Morris described volunteer dedication as "incredible."
Wednesday's Enfield Budget Hearing lasted nearly two hours. More than a dozen people spoke, often repeatedly. The Turnout Gear increase dominated the discussion. Only Town Supervisor Stephanie Redmond and Councilperson Jude Lemke offered any significant pushback. A motion by Lynch to increase the budget by the funds the Fire Company had requested failed with only his vote in its favor.
"I think that the $25,000 is money well spent to keep our people safe," Lynch said after the hearing had ended and his motion found itself headed toward defeat.
And addressing the Board's preferred alternative of tapping ARPA moneys for the turnout gear's purchase, Lynch asked the Board, "And what are we denying them by doing that? We're denying them other moneys that they need for other purposes, are we not?"
After defeating Lynch's motion to add the $25,000 in equipment purchases to the budget, the Board then unanimously pledged to tap the ARPA money for the gear. A formal, follow-up resolution in November will likely affirm the Board's intent.
EVFC leaders suggested Wednesday that they'd have preferred the ARPA moneys had been set aside for such things as purchase of portable radios or maybe a more expensive project, construction of a volunteer bunk room.
Firefighter turnout gear no longer comes cheap. A complete set—helmet and hood to boots—costs about $5,000 per volunteer. Those fighting fires inside buildings ideally need two sets of outerwear, since the gear must be cleaned before it's used again. A second fire could always erupt in the interim. Hubbell advised the Board that the EFVC has about 50 members. Thirteen people have newly-joined, he said, and eight of those still wear outdated gear.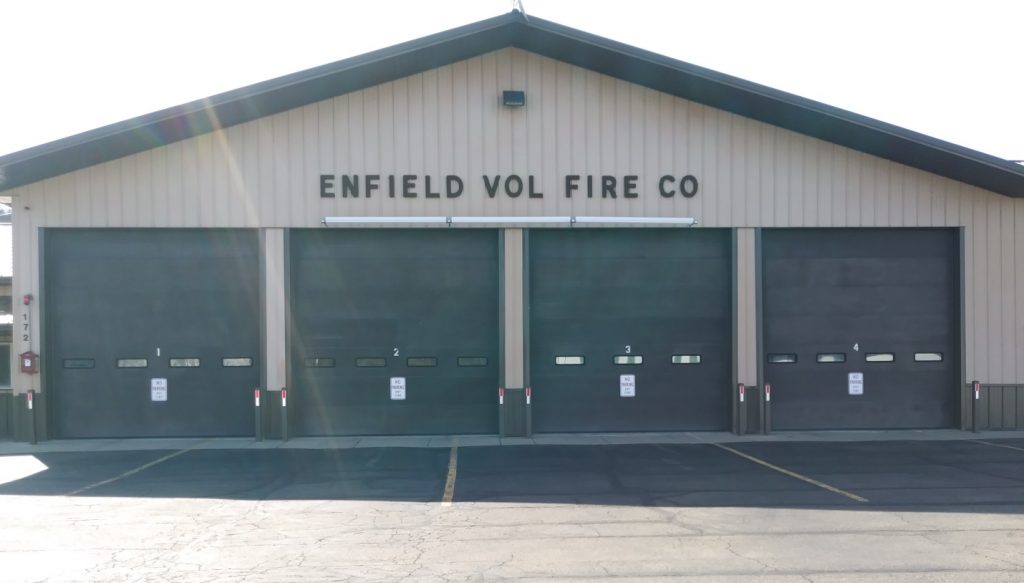 The EVFC President said turnout gear protects firefighters from carcinogens that could become airborne during a blaze. During Wednesday's discussion, Hubbell pointed to an older company member, Jim Whittaker, sitting a few chairs away, whose neck clearly bore the signs of cancer surgery.
"Did we cause that?" Hubbell asked rhetorically. "I don't know. But he's a cancer survivor… I just want you to look at that man!"
After its first, more focused hour, the Public Hearing's second half grew increasingly contentious. Talk turned away from the outerwear firefighters needed and toward a $41,000 truck, a "Command Vehicle," that the Company had wanted and bought. Purchased for quick response during an emergency, the vehicle sometimes sits in the fire chief's driveway.
Supervisor Redmond, critical of the truck's acquisition, referenced a "straw poll" she'd allegedly commissioned, one with neither Board authorization or with respondents' names mentioned.
"They were very concerned that money was spent on a truck, instead of turnout gear," Redmond claimed she'd heard from the poll's anonymous respondents, "a truck that wasn't needed when turnout gear was needed."
Redmond viewed the fire company's financial choices as a tradeoff. "Obviously, the gear is more important than the truck. It just is," Redmond insisted.
"If anybody wants to say the Fire Company's incompetent by (buying the truck), so be it," Hubbell responded. "But we purchased it. We have it. It's not going away now. So we're not going to sell it to buy turnout gear."
Fire Chief Greg Stevenson reminded the Board that the Town's three-year contract requires the EVFC to provide modern equipment; "suitable and adequate fire-fighting apparatus," as the contract puts it.

"We can't eliminate a truck in favor of a steamer and a couple of horses, or a hand-drawn pumper," Stevenson reminded the Board.
A second concern, raised by Councilperson Jude Lemke, was the EVFC's annual banquet and its $7,500 cost.
"$7,500 for a banquet. Maybe we could do that for a lot less," Lemke opined.
"I think it's important to have these kinds of discussions to be able to understand both perspectives," Redmond responded, a continued nod to contrary viewpoints. But then she inserted an ill-timed barb: "It's a sign of intelligence, really, to be able to see other perspectives other than your own."
Redmond's comment struck a nerve and caused volunteer Robyn Wishna, to bristle.
"I think it's really disrespectful and rude and offensive to suggest that there was a lack of education—"
"I didn't mean it like that," Redmond interrupted. The Supervisor apologized. The hearing went on.
But President Hubbell, a 47-year EVFC veteran, observed that convincing elected leaders of his fire company's worth is nothing new. It tends to recur with each election cycle.
"Every single time we change a Town Board, every single time, we have to go through this whole thing, all over again; re-educate everybody about the fire service," Hubbell said. "So I'm going through this process once again. And in four years I can guarantee probably none of you will be here again, and I'll go through it again… and again… and again until I die."
Inserting dedicated spending for protective equipment into the budget was Beth McGee's idea. The former Town Supervisor placed that special line item in the 2021 Town Budget. The current three-year Fire Contract, negotiated for the Town largely by Supervisor Redmond and Councilperson Lynch, set aside $35,000 for the gear purchases in both 2021 and 2022, but decreased it to $10,000 for the contract's final, third year. Had the Town Board Wednesday put the added spending into the budget, the contract would have required renegotiation.
****
Gaining far less comment, yet still significant—and maybe equally controversial—the Enfield Board, later rejected Councilperson Lynch's attempt to scale back Highway Superintendent Barry "Buddy" Rollins' pay raise. The Preliminary Budget had called for both Rollins and all of his subordinates to receive 12 per cent increases next year. The Board's majority maintained that the job market's current state requires above inflation-rate increases to avoid Highway staff resigning for more lucrative jobs and to keep Rollins' compensation in line with superintendents in neighboring towns.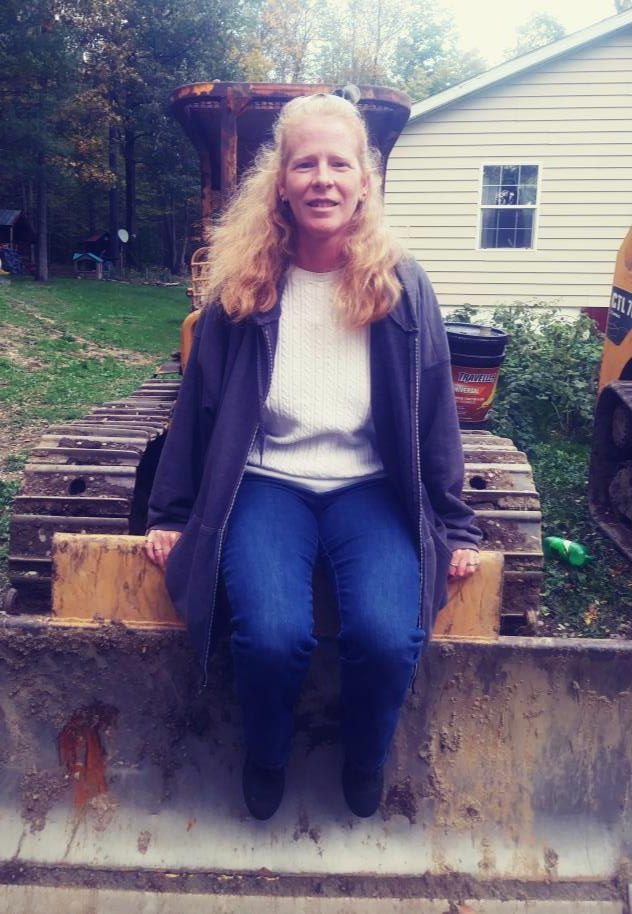 Addressing the hearing, Cortney Bailey, last year's write-in candidate for Town Supervisor, took a different view. Bailey argued that the Highway Superintendent should settle for the $64,000 salary set for the job when he ran for it last year. She opposed the higher, budgeted rate of $71,680.
"Congress, on the national level, needs to stop giving themselves raises," Bailey complained. "That's not right. That's not fair. I don't want to see it happening in our town," Bailey added, bringing her wider argument home.
After the Public Hearing, but before the final budget vote was called, Lynch moved to trim Rollins' next year's pay to first $69,000 (a 7.8% increase), and then $70,000 (a 9.375% increase). Lynch called it a compromise. Councilperson Cassandra Hinkle supported Lynch's latter option, but no one else did. Rollins' salary will carry the 12 per cent increase that Redmond had recommended.
The Supervisor argued that Rollins' deserved the double-digit raise partly due to the work he performs, partly to assure that he earns at least as much as do his overtime-eligible subordinates, and partly to "recognize his senior status" in the Highway Department. Faulting Lynch's philosophical reservations about a mid-term pay raise— Lynch's concerns mirroring Bailey's—Redmond also pointed to Lynch's having backed a more than nine percent mid-term raise for Town Clerk Mary Cornell, one approved at a prior Board meeting.
Lynch said he'd supported Clerk Cornell's increase for a different reason; to help elevate the Clerk's compensation to a living wage, a newly-established salary of $35,000.
"The Highway Superintendent earns a Living Wage and then some," Lynch stated. "He also has a Town-paid truck, for good reason. He has full benefits, which the Town Clerk does not have. There is a difference."
"But he has a CDL (driver's license) and years of experience. And I think you're talking about hazard pay and things like that," Redmond pushed back, the Supervisor attempting to contrast Rollins' heavy equipment labors with the office duties of Clerk Cornell.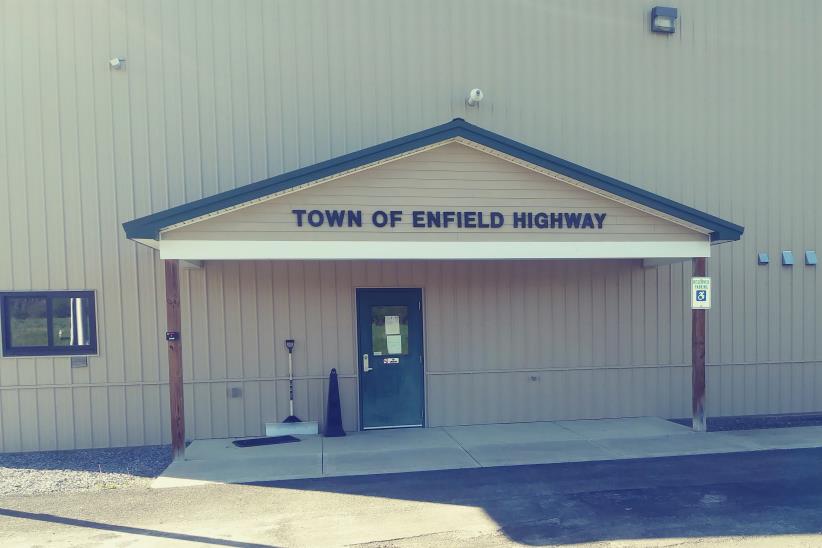 "And I dare say there is one member of this community who would say that is quintessential pink-collaring," Lynch rebutted.
"Pink-collaring" is a phrase former Town Clerk Ellen Woods employed in her previous Enfield complaints involving gender equity.
Redmond conceded that the equity argument was "valid to a certain extent." But she did not retreat from her asserting that Rollins deserved a larger percentage raise than Clerk Cornell did.
Enfield's Final 2023 Budget, approved that night, tops $2.5 Million in total spending. The combined Town and Fire Protection District tax levy would increase by 8.49 per cent, nearly three times the State's, highly symbolic "tax cap." But because of double-digit rises in property assessments affecting Town taxes, the tax rate on local property would actually decrease slightly. Aside from the heftier increases given Highway staff, most Town salaries would increase by a more modest two per cent.
In other Enfield Board business October 26th:
The Board endorsed a Resolution authored by Councilperson Lynch that urges Tompkins County continue its long-standing practice of convening Local Advisory Boards of Assessment Review to accept springtime complaints concerning assessment increases. County Assessment staffers propose eliminating the review boards after having suspended them for several previous years and then bringing them back this past spring. Town Board members pointed to planned County changes in assessment procedures as heightening the need for the local boards.
And with one dissent, the Town Board endorsed an application by the non-profit "Sustainable Finger Lakes" for what could be a $750,000 grant under Tompkins County's Community Recovery Fund. The grant would retrofit mobile homes with heat pumps. Councilperson Lynch voted against the endorsement only because he knew too little about how it compared with all the other funding requests. Lynch said he didn't want to "put the thumb on the scales" and jeopardize more worthy applicants.
###
Posted Previously:
ReUse Rather than Rubble?
Second Acts Hinted for County-owned Buildings thought Doomed
by Robert Lynch, October 23, 2022
The idea may hold the lifespan of a crimson tree in October. Then, again, Lee Shurtleff may have stumbled onto something.
"I don't know that we have really looked yet at the potential of what the existing buildings might have for us over there on the corner," Shurtleff told a County legislative committee Thursday at a meeting called not to talk about the Key Bank and Wiggins Office Buildings near the corner of Buffalo and Tioga Streets, but rather the fate of a little old frame house down on the next block.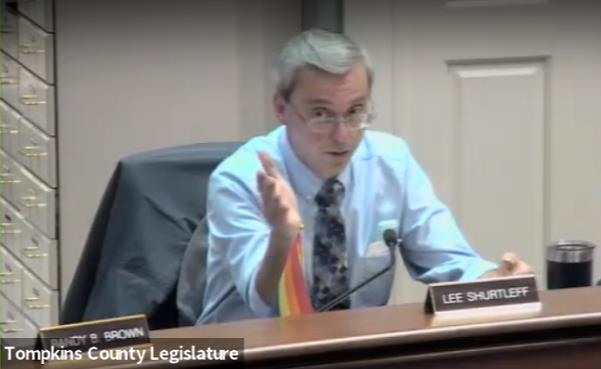 Up until now, the only future for the Key Bank and Wiggins buildings has involved their presumed close encounter with the wrecking ball. Tompkins County bought the properties last year. And once current tenants had vacated, plans have always envisioned razing both 1960's-era buildings and planting a Center of Government—County offices—in their place. No one has talked seriously about giving those structures on the Key Bank Corner a second life, or even a short-term reprieve. Not until Shurtleff suggested it this week.
"Could the bank building be used for the County Clerk's Office?" the Groton legislator opined. "It's probably a bigger space than what they've got today—and a lot nicer."
Shurtleff then wandered his mind's eye next door to the Wiggins' building.
"Could the law offices be used perhaps for the District Attorney's Office? Well, you look at the front of the building. There's 16 names of attorneys that are housed in the building. That tells me that there's at least 16 offices, support staff and conference rooms that have been good enough for Wally Wiggins over the decades. Perhaps that's a good place for the District Attorney?"
Shurtleff also said that "between the two" one might find "space for some of the offices and departments that are leasing downtown." That, in itself, would satisfy one prime rationale for a more pricey Center of Government.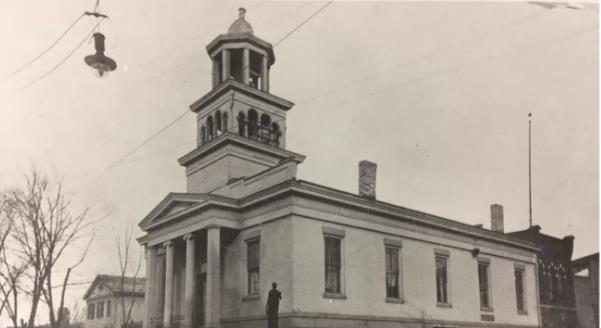 Lee Shurtleff was thinking creatively. It's something government officials are notoriously not known for. Slash, burn, and rebuild is more their style. Go back to Ithaca's elegant Old City Hall—you know, the one that lives today only in dusty photos at The History Center or in fading septuagenarian minds. With zero forethought, LBJ's Urban Renewal tore down old City Hall in 1966 to make way for nothing more elegant than a parking ramp. Tompkins County's Old Library was once eyed for government offices. Nope, the County sold it for a song, and down it came too.
When, late last year, after nearly 24 months of secret negotiations, Tompkins County closed on the Key Bank and Wiggins purchases, the only question became how soon those newly-bought buildings would become rubble, never whether they might remain standing.
The corner-lot purchases were Jason Molino's baby. The former County Administrator was known not to like the County's first-chosen Center of Government site, the so-called "Baker Dental Building" and its adjoining acreage that the dentists had arrogantly stripped bare of the homes that once stood there.
Molino wanted something better than what we'd bought. He found it with the Key Bank and Wiggins properties nearer to the Courthouse. Tompkins County had shelled out $1.8 Million for the Baker lot in 2019. With closing costs, buildings on the Key Bank Corner cost taxpayers another $3 Million. Molino left before the public ever learned of the latter purchase.
"Between the two areas we've got $5 Million invested here, and still probably a long ways away from a long term plan," Shurtleff told the County Legislature's Facilities and Infrastructure Committee Thursday.
Molino's successor, Lisa Holmes, admitted to the committee that constructive reuse of the bank and Wiggins buildings had never been studied. Shurtleff's idea may have caught her by surprise.
"We have not thoroughly looked into the square footage available in those spaces and the cost of renovating those, if necessary, as an interim step," Holmes told the committee.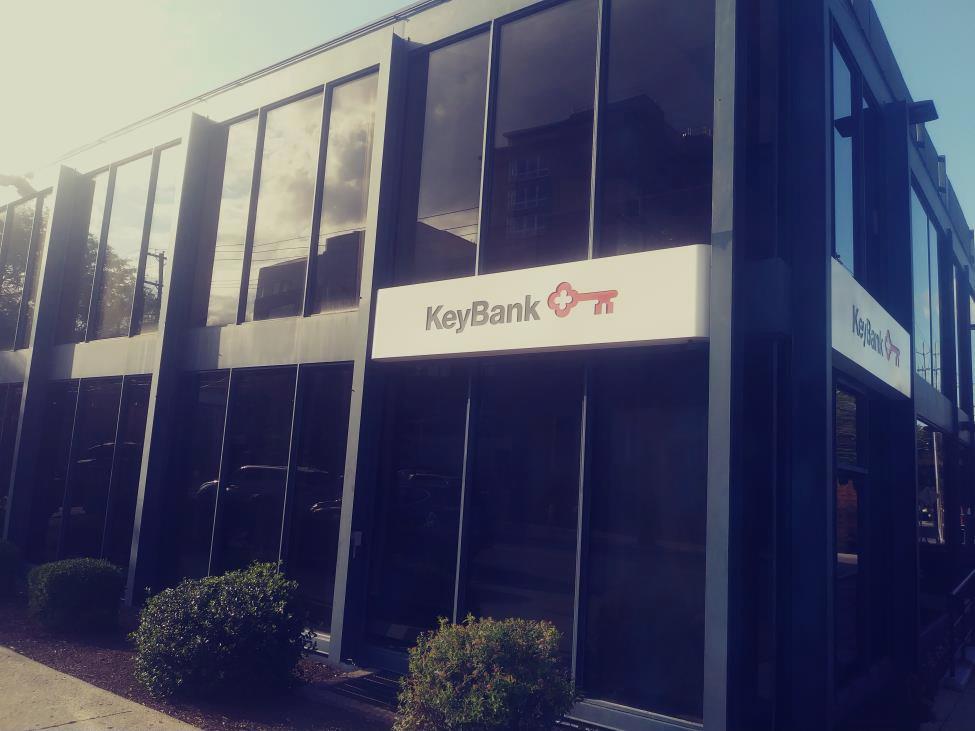 It was with good reason that Shurtleff had suggested the County Clerk and District Attorney as prospective tenants of the buildings always thought doomed. Even though County Government owns and maintains the Courthouse, the State Office of Court Administration gets to pull rank and is telling both the Clerk and D.A. to vacate. Up until now, a new Center of Government had been seen as those offices' next home. But with construction costs rising, and lawmakers facing an uncertain economy, no one dares set a timetable for that new, larger building's groundbreaking. If only as a temporary stopover, the bank and Wiggins' offices might become an expedient solution to an all-too-likely eviction.
Committee Chair Mike Lane described as an "interesting thought" Shurtleff's suggestion for relocating the County Clerk to the bank building. "Perhaps that's something that we need to discuss," he said.
And as a clear step back from Jason Molino's one-time, gung-ho, build-it-now enthusiasm, Lane, like many who currently populate the Legislature, stood reluctant to take that big gulp and move ahead with the Center of Government right now.
"I'm not seeing us building a Center of Government next year," Lane said. "I'm still worried, as so many of us are, about what the economy's going to do. That's a big project. That's a lot of money; over $20 Million."
Actually Lane low-balled the price. With land acquisition and design work, next year's Capital Plan pegs the Center of Government's total cost at $30.6 Million.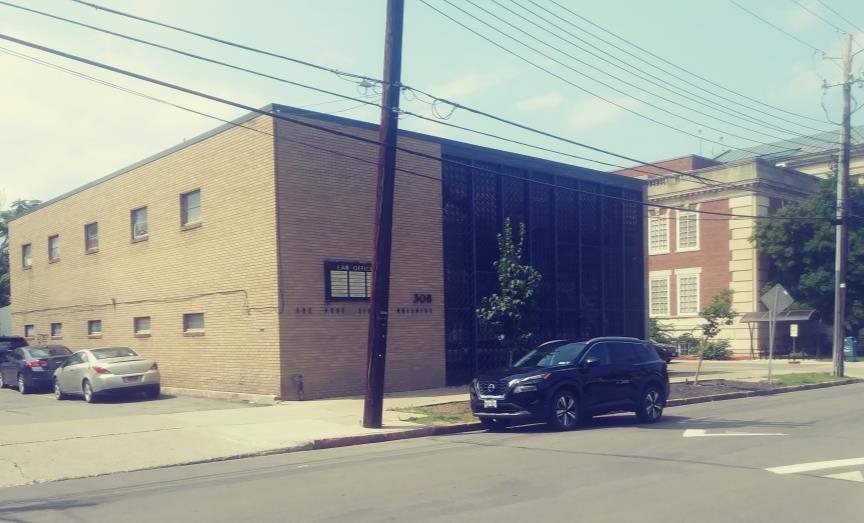 "It's always nice to have new offices if you can," Lane conceded. "But you know, we get along with what we have for now, and it can go on a little longer."
Though Lane showed initial interest in his Groton colleague's idea, it sparked little discussion from the five other legislators who, together with Shurtleff and Lane, attended Thursday's meeting. "As far as what Lee's talking about… I'm not ready to talk about that," Newfield's Randy Brown said bluntly.
****
The Key Bank and Wiggins buildings were never intended to be talked about by the committee Thursday. Instead, the "Red House" was. And the take-away from the committee's 45-minute discussion that morning was that County government should hold onto the two-story Victorian structure for now, mothball it for winter, and decide later whether to put it on the market, use it in some way, or ever-more-likely, simply tear it down.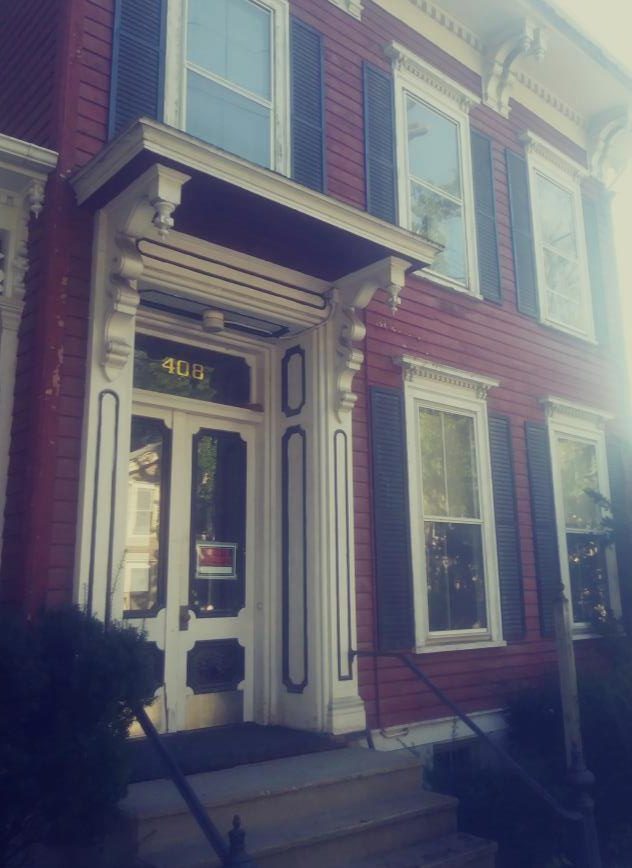 To Shurtleff, the Red House's future fits carefully into his "broader" view, one he stressed to the committee. Utilizing what already sits on the Key Bank Corner makes it more likely that a Center of Government will someday sit on the Baker site. And if the "Red House" portion of the Baker lot were to be split off and sold, there might be too little land left to build an office building on whatever remained.
"So it's really not about the house. It's about the land that it sits on," Shurtleff said. "And that's my concern. I don't want to see us make a quick move that removes that broader property from being an option for us to look at in the years ahead."
The "Red House," a residence-turned-offices at 408 North Tioga Street, has largely stood vacant since the County acquired it as part of the larger lot in 2019. Like any empty building, it's fallen victim to elements and animals. Renovation estimates have led legislators' jaws to drop. But facing reality, and failing to reach any consensus on a path forward, the committee agreed Thursday to do whatever little needs to be done to preserve the house until spring.
"You're going to have to mothball the house through the winter no matter what you do," Brown said.
Beyond winter though, the "Red House's" lifespan looks increasingly brief. A few months ago, the building's sale appeared to be legislators' preference. Now, however, they lean increasing toward demolition—that is, if preservationist interests will let them get away with it. The house does stand within the DeWitt Park Historic District.
"I'd like to see the (cost) numbers for deconstruction," Legislature Chair Shawna Black told the committee. "If we go through with plans to build a Center of Government, we're going to need parking…. If we were to deconstruct the building, we could actually start with a clean slate and figure out where we want to go from there."
Mind you, when Administrator Molino presented the Legislature three years ago as many as ten alternate design options for county offices on the Baker site, most had included, in one form or another, incorporating the "Red House" into the office design. True, since that time, legislators have sold off the rear, Sears Street portion of the larger lot for housing. But offloading one or more Sears Street lots had also been contemplated in some of Molino's scenarios.
Dryden legislator Greg Mezey would rather architects forget those earlier, Molino suggestions that would have attached an aging, wooden house to a more modern brick building.
"I think based on what we've seen for rehabilitation cost, I don't see how we can justify spending that much money of taxpayer dollars for such a small space to be renovated and preserved and salvaged. It seems cost prohibitive," Mezey said.
Ulysses-Enfield legislator Anne Koreman is among those whose mind is changing; moving away from sale and toward either expensive renovation or, as she called it, "careful deconstruction."
"The worst thing that we can do is to hold onto it and not take care of it," Koreman, a building inspector, warned.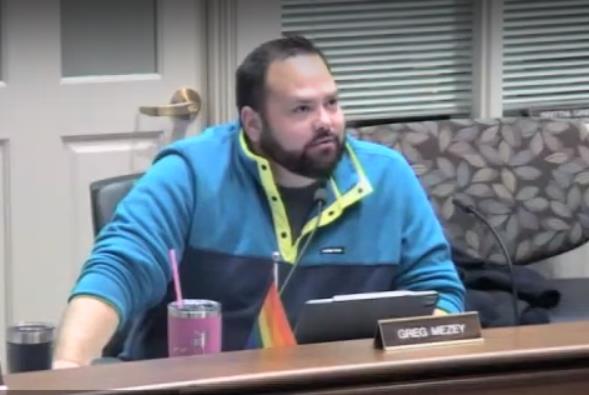 But expect a fight—maybe an intermunicipal one—should Tompkins County take sledgehammer in hand, pre-empt the City of Ithaca's Historic Designation, and dismember piece by piece the one-time home at 408 North Tioga.
"The idea of tearing down the Red House—I can understand that has some attraction for making the land more flexible for our own uses. But I also think we would get tremendous pushback from the historic preservation element in the city," legislator Rich John warned. His district includes the Red House.
"If we just tried to tear it down, we would suffer a lot of criticism," John predicted. "We should be prepared for that."
"We really shouldn't underestimate the viewpoint that we'll be seeing and hearing from the City-side in tearing town an historic building," John later cautioned.
Some, however, saw demolition as a risk worth taking.
"I think we have to weigh the benefit to the much broader community," legislator Mezey told the committee, "and the impact on the amount of tax dollars (renovation) will take."
To placate critics, County officials may schedule a Red House walk-through with representatives of Historic Ithaca. They may invite City officials along too.
Procedural obstacles also complicate demolition. State-mandated environmental assessments performed to date have always assumed the Red House would remain standing. County Commissioner of Planning Katie Borgella cautioned the committee that demolition would require yet another environmental review. "It's going to be a tricky one," Borgella said of any report that seeks to remove a slice of history.
Rich John, may be among the few who still favor putting the Red House onto the market. "Somebody could with a lot of love and care make this into a grand house," John predicted.
Not all agreed.
"I think we're a little naïve to think that it's going to be turned into some grand historic preservation project," Mezey remarked. "I don't see enough of that happening in the community."
"I don't see that house being purchased by a wealthy landowner who's going to move his family in there," Mike Lane added. "I don't think that's going to happen. Those kind of homes seem to be out in Lansing or up on the hills in some of the other parts of the county… or on the lake."
"We have to think about the county as a whole," Lane continued, perhaps tipping his hat, albeit reluctantly, to those who favor the wrecking claw. "And we have to think about what we're doing long-term, at least 50 years down the road, not just for what's tomorrow."
Insightful; but also atypical. Elected officials seldom think that way. Perhaps if they did, Ithaca's classic Old City Hall might still be on Tioga Street at East Seneca and not just in The History Center's archives.
###
Posted Previously:
Legislator Granison Resigns; Illness Cited
Posted October 18, 2022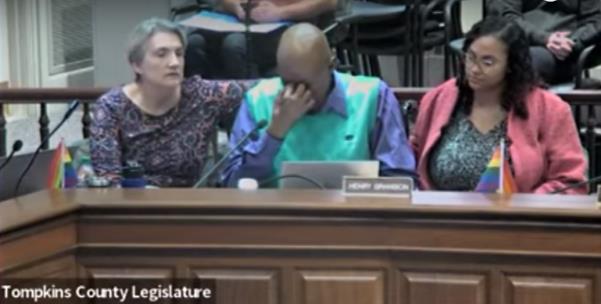 In an announcement that startled and saddened his colleagues—and quickly draped a cloak of solemnity over much of the meeting—second-term Tompkins County Legislator Henry Granison announced Tuesday his plans to resign the County Legislature at month's end.
It came as the County Legislature had barely gotten down to business in its twice-monthly meeting.
"As some of you know, said Granison, one of the Legislature's two African-American members, "I'm going through intensive treatment for cancer, and my treatment requires my full attention."
It was undoubtedly the most poignant moment in the Tompkins County Legislature's recent history. An exceedingly frail Granison, his voice wavering, the legislator at times barely able to vocalize his words, sat in a wheelchair at his legislative desk, flanked by people identified as his family. The resignation message lasted less than two and a half minutes. When finished, Granison asked to be excused to, in his words, "just to go home to my family and my constituents."
After the departing legislator spoke, his colleagues stood and gave Granison a round of applause. Legislature Chair Shawna Black bowed her head. Shortly thereafter, Black called a five-minute recess allowing legislators to compose themselves before addressing other matters.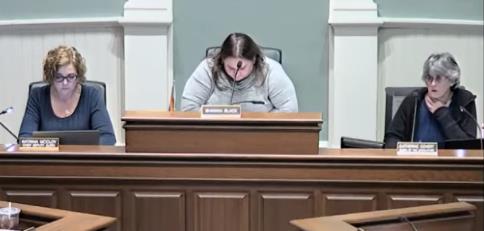 Granison, a County legislator since early-2018, represents District 3 on Ithaca's East and South Hills.
"The constituents in District 3 are smart and thoughtful," Granison told legislators in his departing message. "I've learned—I love learning from them and serving them."
Granison had more praise to hand out.
"While my cancer treatment prevents me from completing my term, I 'm grateful that all the good work… will continue both because of my colleagues and my constituents. That's really all I have to say."
"Henry, we just want to thank you for your dedication, to the County and your constituents" Black said after Granison concluded his remarks and before he left for home. "It's been an absolute pleasure serving with you, and I think each of us—we could probably go around the circle. Every one of us has a 'Henry story' we could share."
"But," Black added, "we want you to know that we're thinking of you. Our prayers go with you and your family, and we wish you certainly the best there is. So thank you."
After their brief recess, most members of the County Legislature took a pass on whatever they'd earlier intended to talk about. Enfield-Ulysses' Anne Koreman stood as the exception, perhaps reflecting a special bond she may have held with her resigning Ithaca colleague. Granison joined the Legislature the same year as Koreman did.
"I just want to say to Henry and his family that really it's been a true pleasure working with him," Koreman said. "He's put a lot of time and effort into really reaching out to his constituents better than most any legislator that I've known."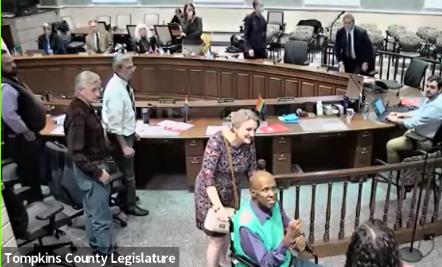 "I'm glad he's going to able to spend some more time with his family right now," Koreman concluded, the lawmaker at times appearing to choke back the tears. "I wish him the best on his treatment."
"We're going to miss Henry Granison," Shawna Black said, hers the final word before the Legislature moved ahead with its agenda. "I know everyone's feeling that tonight."
Once Henry Granison's resignation takes effect October 31st, a special election in his Ithaca City district will be held to choose a replacement. The vote will come sometime during the winter.
Briefly, in other business Tuesday:
Lansing Legislator Mike Sigler cast the only vote in favor in his resolution that would have ended the imposition of local sales tax on heating fuel. Because only he did, the measure lost. Republican Sigler had argued fairness demanded the tax's termination. He said fuel is a necessity, just like food.
With one dissent, that of Budget Committee Chair Deborah Dawson, the Legislature approved and sent forward to an early-November Public Hearing, the County's Tentative 2023 Budget and multi-year Capital Program.
And without discussion, the Legislature approved deploying private security guards, rather than Sheriff's Deputies, to speed up deployment of improved security measures at the County's Human Services Building on West State Street. Sheriffs' contract negotiations have held up the use of deputies as guards.
###
Posted Previously:
Please, Put it in Writing
Big Changes Coming (Again) as County Reval Plans Evolve
by Robert Lynch; October 11, 2022
Tompkins County Director of Assessment Jay Franklin said inspiration hit when he'd least expected it.
"Finally, one Saturday morning, I woke up, got my coffee, went out on my deck, and I finally found the benefits of remote work," Franklin told the County Legislature's Government Operations Committee October 6th.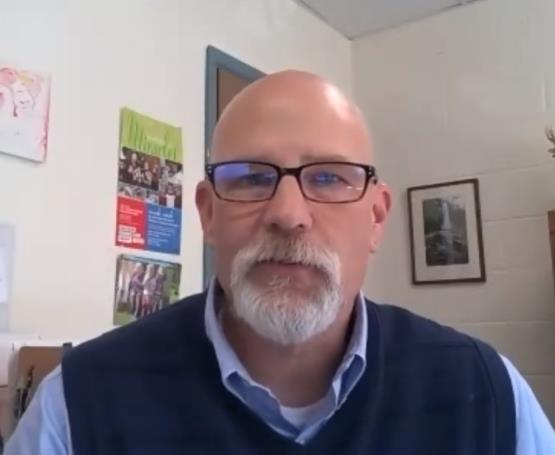 True, a few among us might have wished the Director had stayed in bed.
Franklin's caffeine-stoked inspiration—he told the committee that "lightbulbs went off" in his head—led him to turn about-face on a recommendation he'd made to that same group of lawmakers just one month earlier.
Gone now are the Assessment Department's plans to revalue Tompkins County properties only once every three years and to couple that "triannual" reassessment with a fractional valuation plan that the Director conceded was "just misleading" and "non-transparent."
Instead, Franklin's revised strategy would have the department revisit everyone's assessment each and every year. As such, it would likely increase most everyone's valuations yearly as long as home values keep spiraling upward. Given his office's limited staff and work space, the only way annual revaluation remains possible is through "sampling," the Director told the committee.
In its most brutal, sledgehammer sense, "sampling" would have County staff revise your own property's value not based on a particularized curbside inspection of your own home, but rather on what they might see at your neighbor's property down the road.
And while assessors would attempt to distinguish his mansion from your hovel, the "trending" component inherent in the sampling methodology could still contaminate a home's actual worth, despite everyone's best intentions.
And there'd be a second change; a procedural one. Because of the mountains of new paperwork that universal annual reassessment would entail—and the flood of resident complaints that would likely follow—Franklin plans to rewrite the complaint procedures in a way that could frustrate many an aggrieved homeowner. No longer would the phone call or an office visit become the first opportunity for protest. Instead, an owner would first need to fill out a form and explain to assessment staff in writing why they believe their home was wrongly valued.
"Rather than allow in-person or telephonic appointments, we will only accommodate online/paper submissions," Franklin wrote the County Legislature in a September 28th memo. "We have found that the in-person or telephonic appointments do not present us with any more information and in fact these appointments typically present less information than the appointments that are filed online/paper," the Director wrote.
Owners will "be able to provide something to us," Franklin told the committee in defense of the paper-first complaint process. "Right now, they'd come in, and talk to us and provide us with nothing. That's a wasted ten-minute appointment."
A personal visit could come later, Franklin assured the committee at its meeting. But a shuffling of paper back-and forth would need to happen first. In fact, it's possible the owner might not meet with anyone face-to-face until Grievance Day at the end of May.
"There are people out there, many of them senior citizens, many of them whose verbal skills are not their strong suit, who can't really write a letter," Enfield Councilperson Robert Lynch (this writer) told the Government Operations Committee prior to Jay Franklin's presentation. "But you know what they can do? They can come down Wednesday morning to that Assessor's Office on Buffalo Street, look the person in the eye and say, 'With all due respect, sir or madam, you've got it wrong. My property was overvalued by you, and here's the reason why.'"
In his later remarks to the committee—and somewhat in conflict with his less compromising earlier-written statements—Franklin walked back his insistence on written-only communication.
"Our doors aren't going to be locked. " Franklin assured the committee. "Let's dispel that misconception. We're still going to be here…. The public can always call us up and say, 'Hey, Jay, I think I'm over-valued.'"
"So we're taking those phone calls and we're going to review them,' the Assessment Director told committee members. "We're always more than willing to sit down with a property owner whenever they have questions about their assessment."
Yet Franklin also held firm to his streamlined stipulations, "(With) that first step, we want to screen property owners and make sure that their time is valuable and useful and our time` is valuable and useful."
In other words, homeowners, do your homework first.
As for the adoption of assessment sampling, a technique the Director said the State routinely undertakes, Franklin promised committee members his people won't inflate everyone's values equally.
"We're looking at (properties) by town; by neighborhood," Franklin said. "We're sampling parcels through different building styles, land sizes, building condition, building grade, value ranges in order for us to try to find where the market is moving and be able to accurately adjust those values."
Franklin added that the "better-condition houses" those that are "move-in ready" have escalated in price faster than have "lower-end, poorer condition houses." Yet in many cases, assessments would move up and down by class under the new procedures. Nuance might escape the process.
Last year, after a several-year hiatus, Tompkins County resumed its more than half-century tradition of assembling Local Boards of Assessment Review in each of its towns, enabling local people to hear local complaints. Local Review Boards can only recommend assessment changes; they cannot demand them. Last spring, only two owners grieved at the one-day local review in Enfield. Franklin recommends that local sessions again be cast aside.
"These Boards were put in place back in 1968 when we went county-wide assessment," Franklin explained to the committee. "This was back when people didn't want to come down to the City of Ithaca. We put these in to allow them to go out and see a local face, and then that local face should be able to provide a recommendation to the (County) Board of Assessment Review."
In some towns, Franklin claimed, no one this year showed up. He termed the local boards "just not worth the time, the cost, and the effort."
What's more, the Director said, "It's misleading to the property owners too."
"If they go before someone, they think that they can affect that change, but unfortunately that's not how these work," the Director cautioned.
Interjecting her own comment, Ulysses-Enfield legislator Anne Koreman said she'd support the Local Boards' abolition. Koreman argued local boards draw Assessment Department staff away from other, more pressing assignments. Enfield's other County legislator, Randy Brown, Tuesday indicated his continued support for the Local Boards.
****
If given more personnel, the shortcuts the Assessment Director envisions could be avoided. Yet Franklin showed no interest to the committee for enlarging his staff. County Assessment once had 19 people. It now claims only ten. It's given over part of its floor of offices to Information Technology. So if the County were to hire more people—and if Franklin were able to fill the slots—he'd have little place to put them.
County Legislator Mike Lane is among those who would give the Assessment Director more people to do the job right. Yet no one else on the Government Operations Committee openly shared the Dryden legislator's sentiment. Lane also disputed Franklin's claim that the Local Boards are a waste.
"I would think that it would look kind of weird to the public to do away with them," said Lane, among those legislators who pull one-day stints as local reviewers. "I don't think it's a waste of legislators' time. We're there. We're available…. And they get to look at us, and they've got somebody listening to them."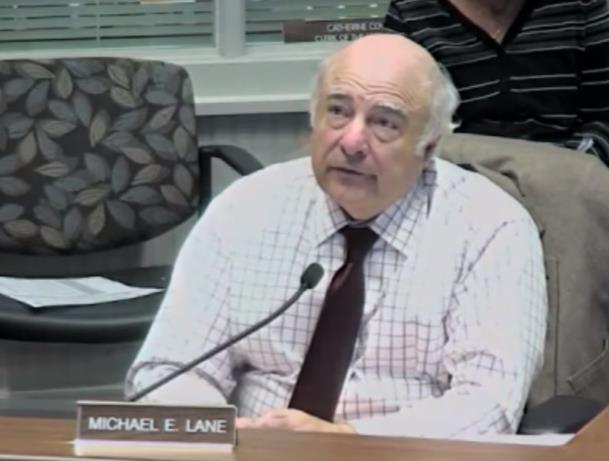 Exactly how much power the County Legislature holds to impose its will over Franklin's department remains unclear. The Legislature could authorize increased staff. It could also mandate the local hearing boards. However, it will likely do neither. As such, the Director of Assessment's revisions will likely become a baked-in change.
"What I'm urging you today to do is to hold off on endorsing the Director of Assessment's recommendations," Enfield Councilperson Lynch told the legislative committee, a delaying action it subsequently declined to take. "I think they need more study. I think the public needs to weigh in. I think Town Boards like ours need to weigh in. "
Lynch also suggested the committee seriously consider legislator Lane's suggestion for increased departmental staffing. "Let's give the Assessment Department all the resources it needs to conduct annualized assessments with face-to-face meetings just like it's always been done…. I think we've got the money in the budget, thanks to increased assessments. We've got money to spend on this. And I think we should."
###
And How I Addressed the Issue:
Enfield Councilperson Robert Lynch, addressing the Tompkins County Legislature's Government Operations Committee October 6th:
****
"I've found in life the most effective form of persuasion is the face-to-face meeting. I could have written you an email. I could have sent you a letter. But no, I'm here looking at you face-to-face in this meeting. And that's why I'm talking to you today.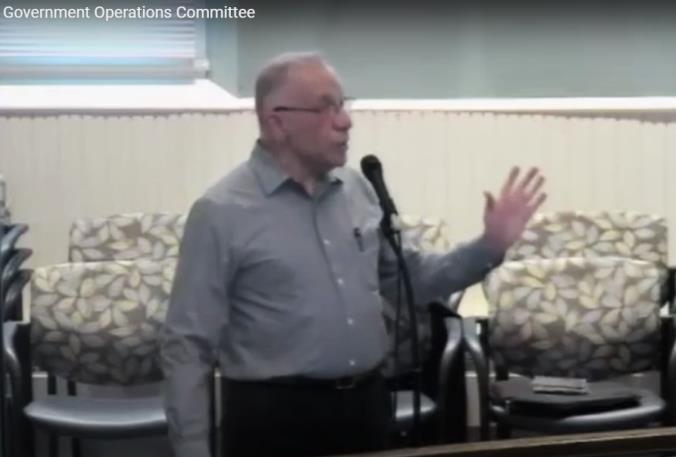 "Last month, this committee recommended at the Assessment Director's recommendation that you go to a triennial assessment cycle. Which would mean reassessing properties once every third year, and then also pro-rating, if you will; adjusting; fractionalizing assessments to balance things out. That was recommended. And surprisingly, at the last Legislature meeting, the committee Chair pulled that resolution. And now we know why.
"On the 28th of September, the Director of Assessment sent a memo indicating he proposes changes that would keep you on an annual assessment cycle. But there'd be changes. And the one I'm most concerned about is his proposal to eliminate the opportunity for aggrieved property owners to come to his office and talk to the assessor face-to face.
"I talked to my sister about this a day or two ago when I first learned about this. You know my sister. She used to work for the County. And she says, 'You know, Bob, people like you and me, who can put two sentences together and make a cogent argument, that's fine. But there are people out there, many of them senior citizens, many of them whose verbal skills are not their strong suit, who can't really write a letter, they may not have Internet access to even put forth an email.' But you know what they can do? They can come down Wednesday morning to that Assessor's Office on Buffalo Street, look the person in the eye and say, 'With all due respect, sir or madam, you've got it wrong. My property was overvalued by you, and here's the reason why.'
"That opportunity's going to be eliminated. Also, according to the Assessor's recommendation, the Town Local Assessment Review Boards would be abolished, again. The only opportunity for a face-to-face confrontation would be on Grievance Day. And you know there are a lot of people who show up on Grievance Day.
"I'm a member of a town board. I have asked that our Town Board consider this change in policy at a special meeting we have tomorrow night. We meet again next Wednesday. We may pass a Resolution to this effect. What I'm urging you today to do is to hold off on endorsing the Director of Assessment's recommendations. I think they need more study. I think the public needs to weigh in. I think Town Boards like ours needs to weigh in.
"Many of you who sit on this committee have not been on a Town Board. I am on a Town Board. And I know one of my most frequent complaints from the public is 'why did my assessment go up so high?' And I have to explain to them Tompkins County is unique among counties in New York State. We do county-wide assessment. We, the Town, have no control over it. Please go downtown and talk to the assessor. Well, that's easier now than it may be in the future; because you may not be able to do so. You may not be able to call that assessor on the phone. It's going to be much more difficult. And I think it would be short-sighted to endorse these recommendations.
"I like what Legislator Lane said last month: Let's give the Assessment Department all the resources it needs to conduct annualized assessments with face-to-face meetings just like it's always been done. That's the way I think we should go.
"I think we've got the money in the budget, thanks to increased assessments. We've got money to spend on this. And I think we should.
"Thank you."
###
Deidra to TC: "See You in Court."
Fired Reimagining-critical reporter takes her complaint to the Legislature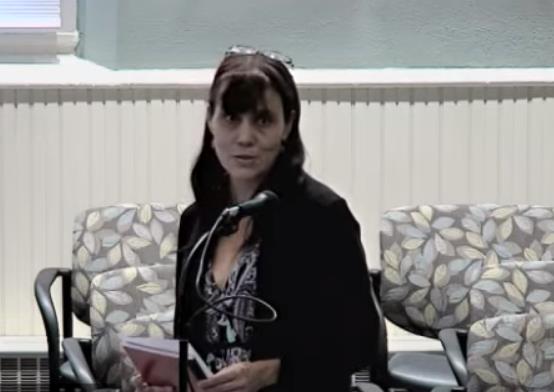 by Robert Lynch, October 6, 2022
Former Tompkins Weekly reporter Deidra Cross, out of work and angry, took her grievance against one County official's alleged First Amendment meddling to the floor of the Tompkins County Legislature Thursday. Cross made it clear she blames County Communications Director Dominick Recckio for her firing, though she never mentioned Recckio by his full name during her time-limited Privilege-of-the-Floor comment.
Legislature Vice-Chair Deborah Dawson, presiding at Thursday's meeting, tried to shut Cross down. Cross would have none of it. Dawson was not pleased. But neither was Cross. I wasn't pretty.
Cross: "This is a government official (Recckio) that has impeded on my employment, my opinion, and now my termination."
Dawson: "You know, Ms. Cross, you are skating dangerously close to violating the rules of your public forum here, so…"
Cross (interrupting): "Public statement from your own commission (sic)…"
Dawson: "But you are not allowed to use this forum to comment on the performance of a named employee. That's clear in our rules, because that's the condition of using public…"
Cross (again interrupting): "I didn't name anyone. I followed your guidelines. I didn't name anyone."
Dawson: "Well, we can debate that. Your three minutes are up. Thank you very much."
Cross: "It was not three minutes." (Actually nearly four minutes' time had elapsed.)
Dawson (after checking with the clerk): "Yes, it was."
Cross (after a pause): "See you in court."
Dawson: "I look forward to it."
Cross, (exiting): "So do I, actually"
Dawson: "Good bye."
Yes, for a brief view few moments Thursday, a spark of life and anger—mutual antipathy, to be blunt— illuminated an otherwise hum-drum County Legislature meeting, one of the briefest—and dullest—of its type in months, maybe years.
And when Deborah Dawson bid Deidra Cross her snarky farewell, Legislature Chair Shawna Black—zooming-in from home and nursing a case of COVID—was shown on the split screen briefly cracking a smile.
Quite obviously, Tompkins County lawmakers, at least the body's liberal majority, are circling the wagons in support of their Communications Director and his intervention with a local publication in furtherance of his mission to defend Reimagining Public Safety and Tompkins County's role in it.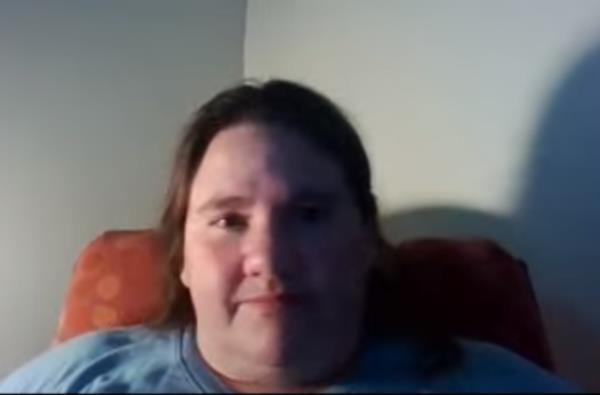 Though the publication might dispute the causal connection, Deidra Cross maintains Tompkins Weekly fired her because of two articles she wrote, both of them profiles of local notables openly critical of the County/City of Ithaca collaborative to reform local policing. Most recently, Cross profiled Trumansburg Mayor Rordan Hart. Last April, she interviewed builder and conservative activist Rocco Lucente.
As she began her remarks, the fired journalist quoted Recckio's previously-released criticism of Cross' Lucente article. Cross read a reported email to Tompkins Weekly Editor Jessica Wickham, one that generated from the editor a transparently ingratiating—if not fawning—reply.
Recckio (as quoted by Cross to the Legislature): "Jessica, I'm sharing with you that I'm concerned about this week's (Tompkins Weekly profile of Lucente.) This is peppered with lies, misleading statements and unfounded attacks on several topics under the guise of featuring a harmless activist and writer…. I expect there will be others upset by this piece. I just want to make you aware of these concerns."
Wickham, in reply (again, as quoted in Cross' comments): "Thank you for reaching out. I will say that I had similar concerns myself without going into it…."
Wickham, later in that quoted email: "My sincerest apologies if the article's subject upsets you or anyone else. If you or anyone finds anything that is a statement of fact that is misleading or false in nature in the article, please don't hesitate to let me know…. Also, feel free to refer anyone who is upset with the article to me. If there is considerable backlash, I will talk with my publisher about these opinions."
****
"So," Deidra Cross told the Legislature as she finished her quotes, "that is a government official weighing in on an article that was already vetted and published for the sixth time regarding RPS (the Reimagining effort) in the publication I've now been terminated from."
Cross has threatened to sue over the County's intervention, alleging it cost her job. Ithaca City Alderperson Jeffrey Barken, who first exposed Recckio's efforts during his own floor comments to Ithaca's Common Council September 7th meeting, has alleged the Communications Director infringed on Cross' and the paper's First Amendment freedoms.
Tompkins County Attorney William Troy, in a statement released the day following Barken's disclosure, cleared Recckio of any impropriety. "At no time was any threat made directly or indirectly against anyone," Troy wrote of Recckio's actions.
Dominick Recckio, for his part, has declined public comment on the matter. And aside from the ex-reporter's floor statement, Thursday's County Legislature meeting dealt little with the lingering Reimagining controversy or Recckio's involvement in it.
Shawna Black, who at the Legislature's previous meeting had offered a full-throated defense of Recckio and of Reimagining, and who had then criticized Barken's statements as "defamatory and uninformed accusations," remained mum on the issue Thursday.
Reimagining's defense, instead, came at Thursday's meeting from one source; Ulysses-Enfield legislator Anne Koreman. Though she declined to wade directly into the Communications Director's flap, Koreman defended police reform in concept. She also pushed back gently on Mayor Hart's comments, those earlier quoted by Cross, that Reimagining's alleged demoralization of Ithaca's police has thinned IPD's ranks and placed heavier burdens upon medical first responders, like Trumansburg's.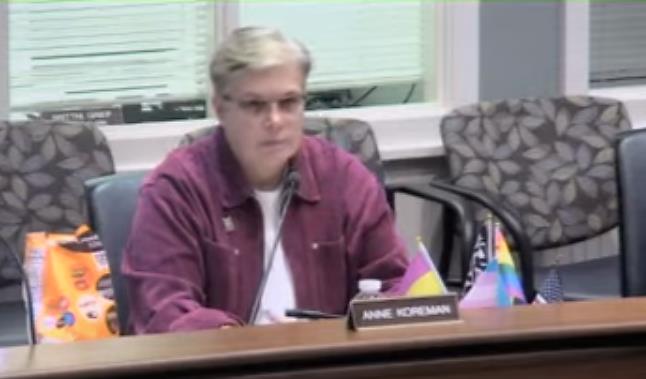 "Might we not be doing everything right the first time?" Koreman asked rhetorically. "Yes, I do agree. We're not going to do it perfect." Koreman continued, "Might there be unintended consequences? Yes."
Nonetheless, Koreman added, "I do believe that we are headed in the right direction. So I think it's very important that we continue to do that (Reimagining) as best we can."
By the time Koreman spoke, Deidra Cross had already left the room. Had she remained, she might have had something to say—providing, of course, that Deborah Dawson would have let her say it. No love lost.
###