Knutsen-King leads Bailey for Justice by 33
By Robert Lynch; Posted November 7, 2023; Updated November 8, 2023 @ 2:25 PM
As he did in the primary, Republican Enfield Highway Superintendent Barry "Buddy" Rollins coasted to a big re-election win in Tuesday's elections, the incumbent beating back an Independent rival to secure himself an eighth consecutive two-year term to remain in charge of Enfield's roads.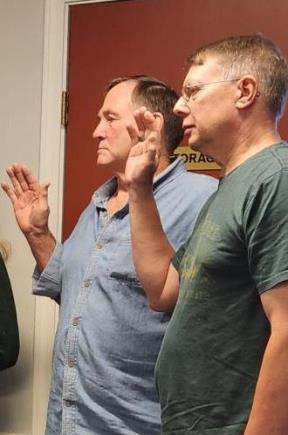 Meanwhile, Republican Heather Knutsen-King, Enfield's Town Court Clerk since the start of the year, holds a likely insurmountable lead over Independent Cortney Bailey for the right to move up to Town Justice herself.  The Harvey Hill Road resident now holds a 33 vote lead over Bailey based on machine totals tallied at Enfield's single polling place, supplemented by early votes and tallied absentee ballots reported by the Tompkins County Board of Elections Tuesday night.
Rollins' win over Independent challenger Chris Willis was mammoth.  Rollins secured 467 votes (72.1%) in those combined tallies, running on both the Republican and Democratic lines, compared to Willis, who only received 181 votes (27.9%).  
A Board of Elections spokesperson early Wednesday afternoon reported that additional absentee ballots were currently being counted and that revised tallies could be released later in the day. Some absentee ballots remain in the mail, and their count could decide any close races in future days.
All races for the Enfield Town Board were uncontested in Tuesday's elections.  And the results brought no surprises. 
Supervisor Stephanie Redmond won the right to a second full term of office, after her appointment to fill a Supervisor's vacancy in 2021.  Redmond secured 431 votes, according to the combined results released Tuesday.  Yet as many as 220 voters, 51 per cent as many as those who voted for Redmond, left their ballots blank for Supervisor.  Fifteen additional voters wrote someone else's name in.
For Councilperson, Democrat Robert Lynch (this writer) secured 454 votes to win his second, consecutive four-year term on the Town Board.  Democrat Melissa Millspaugh, the second unopposed candidate for Councilperson, secured 392 votes.  There were 52 additional write-in votes for Councilperson, according to the updated numbers.
Councilperson-elect Millspaugh will succeed one-term incumbent James Ricks, who initially sought re-election to the Enfield Town Board this year, but later withdrew for health reasons.  Ricks remains on the Town Board, but his medical issues have prompted his many absences in recent months.
Enfield voters granted Town Clerk Mary Cornell, also unopposed, another term of office.  And Enfield voters favored Democrat Deidre Hay over Republican Cheryl Insinga for State Supreme Court Judge.  Machine totals gave Hay 339 votes (58.7%); Insinga 239 (41.3%). Though Hay also won in Tompkins County, Insinga won the judgeship based on votes throughout the Sixth Judicial District.
Barry "Buddy" Rollins has served as Enfield Town Highway Superintendent since 2010. He's been re-elected six times, and now, again, on Tuesday. His opponent, Christopher Willis, lives on Black Oak Road, reportedly runs a construction business there, and once worked on Rollins' crew. Willis launched a Republican Primary challenge to Rollins earlier this year, but lost the intra-party contest badly. He then secured only 17 votes to Rollins' 48 in a light Primary turnout.
The nearly three-to-one margin of victory Rollins earned in the Republican Primary was largely mirrored in Tuesday's General Election, when all voters, not just Republicans, could ballot. After his Primary loss, Chris Willis chose to pursue an Independent candidacy, which led to Tuesday's rematch.
Though absentee ballots could still flip the race for Enfield Town Justice, Independent challenger Cortney Bailey faces an uphill climb.  Thirty three (33) votes currently separate Knutsen-King and Bailey, a margin narrowed from the 39 vote difference reported from same-day machine tallies at the Enfield Community Center Tuesday.  Election night, Bailey said she's counting on absentee votes to potentially reverse the results.
Heather Knutsen-King has served as Enfield Court Clerk since the Town Board appointed her to the post at the end of 2022. The Enfield Town judgeship, itself, has stood officially vacant since that time when long-time Town Justice Betty Poole retired. Poole's clerk, her daughter, resigned at the same time. Since then, Knutsen-King has clerked for a temporary justice on loan from Ulysses. If elected, Knutsen-King would likely assume office in January.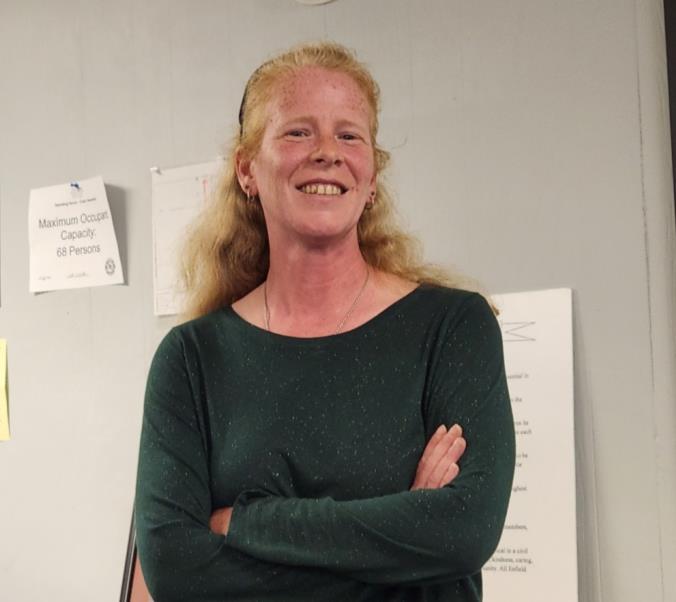 Cortney Bailey, meanwhile, serves as President of the Enfield Community Council and has also served since August as the Town Board-appointed Treasurer of the newly-formed Enfield Fire District.  If elected Town Justice, state law permits Bailey to continue as Fire District Treasurer.
The Board of Elections spokesperson, contacted Wednesday, could not state how many Enfield absentee ballots remain in circulation and uncounted.  Therefore, Bailey's continued ability to close the 33-vote gap—admittedly, a daunting task—remains unknown.
An inspection of Tuesday's Enfield voting results suggests a degree of voter dissatisfaction with either the existing choices the ballot provided, or perhaps voters' lack of sufficient opportunity to choose among additional candidates given the number of offices that stood uncontested.
As noted, more than half as many as voted for Stephanie Redmond for Supervisor left the Supervisor's column blank.  And the default to apathy also filtered down to the Town Councilpersons' races, also uncontested on the ballot. 
Voters were given two choices and two choices alone for Councilperson.  Sixty-eight per cent of the 666 participating Enfield voters (as per Tuesday night's tally) voted for Lynch.  Fifty-nine per cent voted for Millspaugh.  But a full 434 combined voting opportunities in those contests went unused.  Results make it impossible to determine how the so-called "Undervotes" were apportioned between the candidates. Did those who abstained from their opportunity choose one candidate, but not the other; or did they vote for neither?
****
Around Tompkins County, all seats on Ithaca's Common Council, as well as the downsized office of Ithaca Mayor were decided in Tuesday's balloting.  Perhaps most significant, centrist Democrat First Ward Alderperson Cynthia Brock was beaten by her more liberal challenger, Democratic Party nominee Kayla Matos.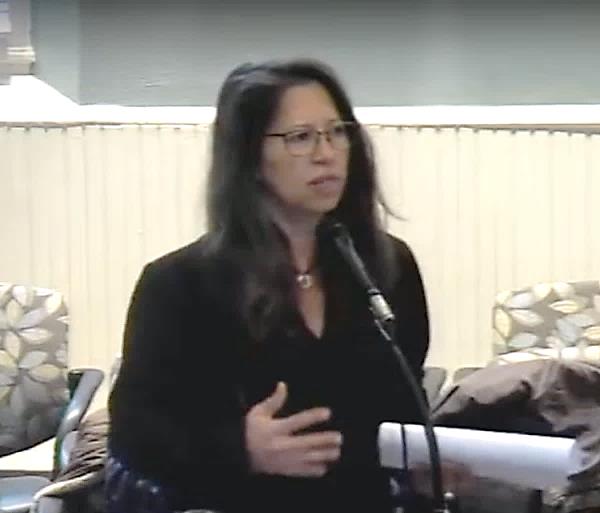 Brock lost the Democratic Party's nomination to Matos in June. Tuesday, she fell short again, securing only 652 votes (46.1%) to Matos 761 (53.9%) Uncounted absentee ballots are unlikely to close the gap.
The Brock-Matos contest was viewed by some as a bellwether election regarding the future of Ithaca politics. With Matos' win, expect Ithaca City politics to take yet another lurch to the left.
As expected, another Democrat, Robert Cantelmo, won the now much-less-powerful office of Ithaca Mayor, Cantelmo swamping a Republican opponent, leaving Janis Kelly in the single-digits.
In Newfield, Incumbent Democratic Councilpersons Casey Powers and Heather McCarty coasted to easy reelection wins as each secured another four-year term on the Newfield Town Board.
Unofficial results posted Tuesday evening at the Board of Elections gave Powers 488 votes and McCarty 483 votes, respectively. Their Republican opponents, Christopher Hyer and Chad Rylott trailed, with Hyer securing 251 votes and Rylott 234.
Powers' and McCarty's wins maintain a three-votes to one majority among partisans on the Newfield Town Board, with Supervisor Michael Allinger serving as an Independent. Allinger's office was not up for election this year.
And in Caroline, where a first-ever zoning law has polarized the electorate, the pro-zoning forces, incumbent Democrats, appear to have the continued upper hand.
Unofficial results Tuesday placed incumbent Democratic Supervisor Mark Witmer in the lead toward another term, Witmer securing 734 votes to Independent challenger Tonya Van Camp's 646 votes.
Meanwhile in the race for two full-term Town Council seats, Democrats Kate Kelley-Mackenzie and Tim Murray lead "Connecting Caroline" independents Kathryn Mix and Megan Slatoff-Burke.  Nonetheless, first results show only 29 votes separating Democrat Murray from Connecting Caroline's Mix. Some absentee votes must still come in.  A two-year vacancy-filling Councilperson's race was also decided in the Democrats' favor, Michele Brown beating Republican Shari Conover, 747 votes to 613.
Democrats have generally led the initiative toward establishing zoning in Caroline. With Tuesday's apparent wins, the march toward zoning will likely continue.
###