Matos Overwhelms Brock in Bellwether Ithaca Race
Millspaugh, Lynch win Enfield Town Board Nomination
by Robert Lynch; June 27, 2023; Updated June 28, 2023 @ 11:50 AM
Perhaps it was a race where the number of yard signs surpassed the number of votes.
Incumbent Barry "Buddy" Rollins Tuesday cruised to victory in the Republican Primary race for Enfield Highway Superintendent, beating his opponent and former Highway Department employee, Black Oak Road's Chris Willis, by a margin of more than two-to-one.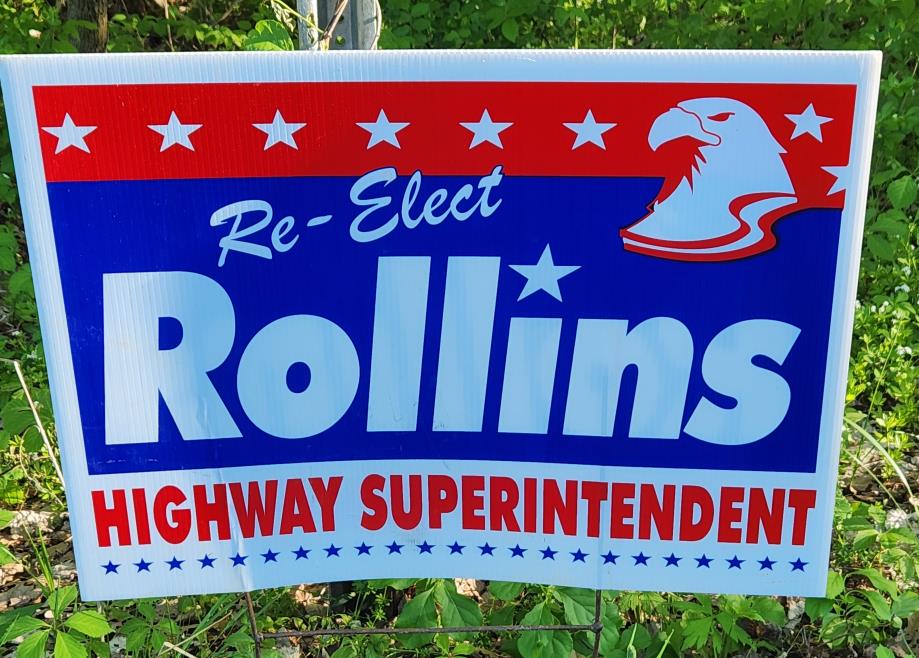 Meanwhile, in the City of Ithaca, the winds of change are blowing, and they're blowing from the Left, as an insurgent progressive Democrat has denied one of Common Council's better-known centrists her party's nomination for another four year term.
The Enfield Republican primary was one marked by an exceedingly low voter turnout, Enfield Republicans drawing no more than 60 voters to the polls Tuesday. Early voting and received absentee ballots raised that same-day total only five votes higher; to 65 Republican ballots cast in all.
Democrats in their lone Enfield contest didn't do much better; getting 116 ballots cast in total, 99 of that number at the Enfield Community Center on Primary Day. In the lone Democratic contest—its outcome predicted by one candidate's earlier request to withdraw from the race—incumbent Robert Lynch (this writer) and newcomer Melissa Millspaugh secured the Democratic nominations for two, four-year Town Councilpersons seats.
Though many in Enfield had predicted that Rollins would win the Republican nomination, his margin of victory may have surprised some. Same day, early, and received absentee ballots gave Rollins 48 votes (73.8%) to Willis' 17 votes (26.1%).
Chris Willis has secured an Independent party designation for himself. And Rollins has not only the Republican nomination, but has also been cross-endorsed by Democrats. Therefore, the two men could meet again in the November General Election, should Willis choose that they do so. Election law provides a losing candidate in a primary the opportunity to withdraw an independent designation within a few days of his or her primary loss.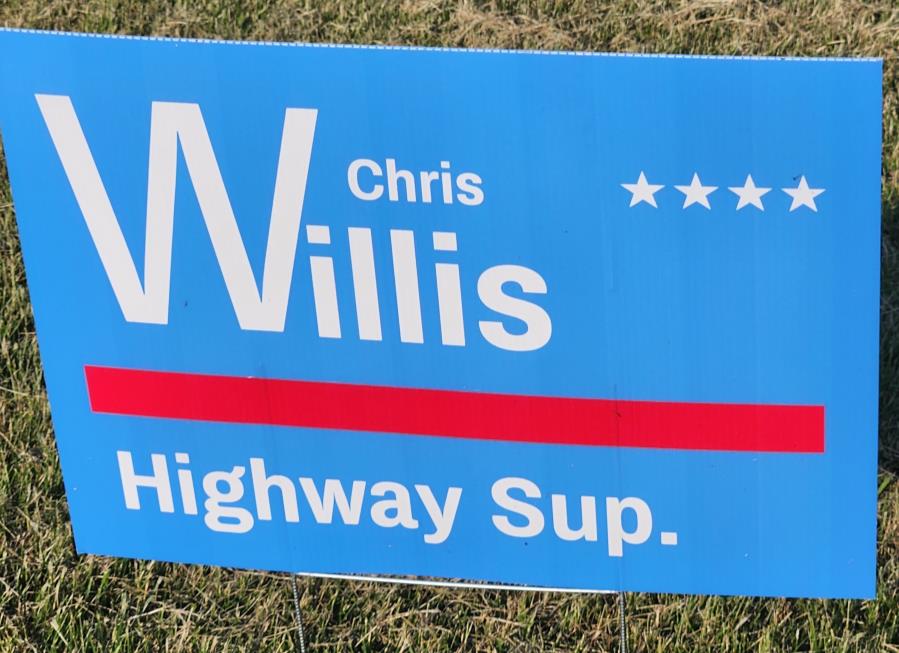 Board of Elections officials said Wednesday that losing candidates have approximately one week after a Primary defeat to withdraw their independent candidacies. A spokesperson said Chris Willis had not yet done so as of Wednesday morning.
In the Democratic primary for two seats on the Enfield Town Board, results from same-day, early, and available absentee voting gave Millspaugh, 86 votes (74% of the total ballots cast); Lynch, 68 votes (59% of ballots cast) and James Ricks, 20 votes (17%). There was one write-in.
Results of the Councilperson's race were effectively predetermined when Ricks, also an incumbent, requested late last month he withdraw his candidacy for reelection and end his service on the Enfield Town Board when his current term of office expires in December.
Ricks, who's battled medical problems in recent months, including one or more strokes, said through a spokesperson on May 24th, "I'd like to give myself this time to heal." Ricks also said he planned to focus his attention on race-relations advocacy.
Board of Elections rules prevented Ricks' request from canceling the three-way Democratic primary. Those rules also precluded Ricks' vacancy committee from replacing him on the ballot.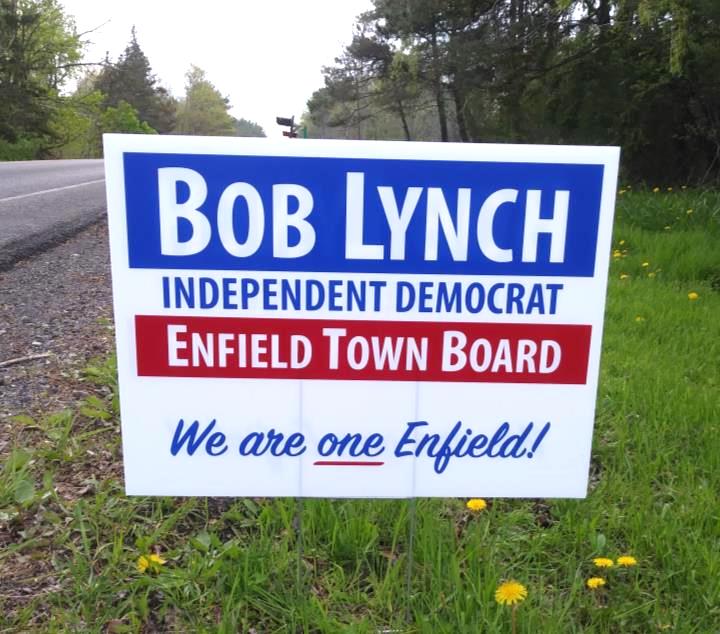 The predetermined outcome of the Enfield Democratic Primary may have contributed to the lower-than-normal voter turnout. The Democratic Primary was also marked by a large number of "undervotes." Fifty-seven of the 116 voters in the Democratic Primary voted for one Councilperson candidate, but not for two.
Outside of Enfield, most interest centered on Ithaca's Common Council, where complete returns, although unofficial, show a landslide win for an insurgent progressive in a key race seen as a bellwether of how Ithaca City politics may be moving.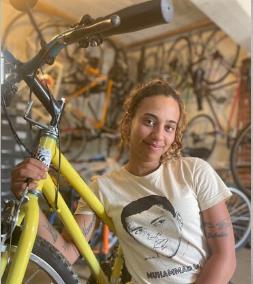 Kayla Matos, deputy Director of Ithaca's Southside Community Center, and a key member of the self-proclaimed Solidarity Slate of Socialist-leaning progressives, beat veteran First Ward Democratic incumbent Cynthia Brock 379 votes (56.6%) to 291 (43.4%). Any lingering, uncounted absentee ballots in that First Ward race could not make up the difference.
Both Matos and Brock have third-party lines for November allowing them to face each other again in the General Election.
In Enfield, neither Lynch nor Millspaugh face Republican or Independent candidate competition, meaning their respective victories Tuesday will virtually assure them election in November.
Matos' Solidarity Slate had mixed results in Tuesday's other Ithaca City races. Solidarity's West Fox, who'd sought a two-year term on Ithaca's Common Council, lost to Kris Haines-Sharp in a three-way race. Haines-Sharp polled 321 votes (43.9%), Fox 259 votes (35.4%) and Aryeal Jackson 151 votes (20.7%).
Solidarity's Nathan Sitaraman remains locked in a tight contest in Ithaca's Third Ward, trailing David Shapiro by just nine votes. Shapiro is best known outside the City of Ithaca as Executive Director of Second Wind Cottages, which attempted—but failed—earlier this year to secure Tompkins County Community Recovery funding to expand its homeless encampment in Newfield. Shapiro secured 280 votes (50.7%) for the four-year Council seat's Democratic nomination; Sitaraman 271 votes (49.1%).
In a pair of other tight Common Council races, Margaret Fabrizio leads Cornell student Michelle Song by just six votes (85-79) for the Democratic nomination for a four-year term in the Fifth Ward; and Clyde Lederman, another student, leads Jason Houghton by seven votes (87-80) for the Democratic nomination for the Fifth Ward's two-year term. The City's Fifth Ward's voter base is student-heavy.
Many of the losing candidates in Ithaca's Tuesday Democratic primaries have already secured Independent ballot lines are have won endorsement by the Working Families Party, meaning their candidacies may live on through November.
****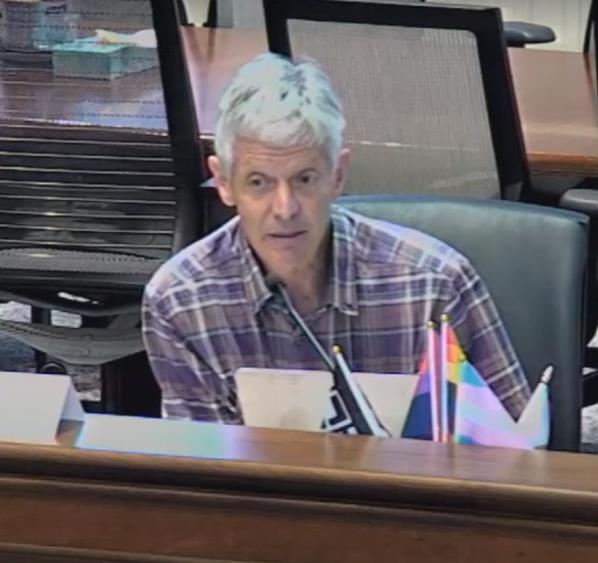 Across Tompkins County, in its southeastern corner, voter interest proved far different than in Enfield. With proposed zoning a hot topic in Caroline, Democratic voter turnout there reached 735, more than six times Enfield's number. In all of Caroline's contested Democratic races, the incumbents prevailed.
Caroline Town Supervisor Mark Witmer beat challenger Tonya VanCamp in a landslide for the Democratic nomination, 492 votes (67.2%) to Van Camp's 240 (32.8%). Incumbent Councilpersons Kate Kelley-Mackenzie (492 votes) and Tim Murray (465 votes) won the Democratic nominations for Caroline Councilperson, beating challengers Kathryn Mix and Megan Slatoff-Burke.
The Caroline incumbents and challengers have each squared off as teams under independent party banners. That means the Caroline races will likely proceed to November's General Election, as will so many others.
###