by Robert Lynch; Posted November 18, 2021:
Ad-libbed it had to be. No script would have done the night justice. No well-sorted words or pondered paragraphs would have fit the moment. My thoughts had to flow spontaneously, effortlessly from my heart, from my soul, and vicariously from you, my Enfield constituents. For two protracted years my displeasure had swelled, my emotions boiling ever stronger with each closed-door assemblage. The Tompkins County Legislature—and the Administration it supposedly controls, yet one that too often drives the Legislature's agendas these days—had been designedly, methodically mapping how to spend Millions of our tax dollars. And always doing so in secret.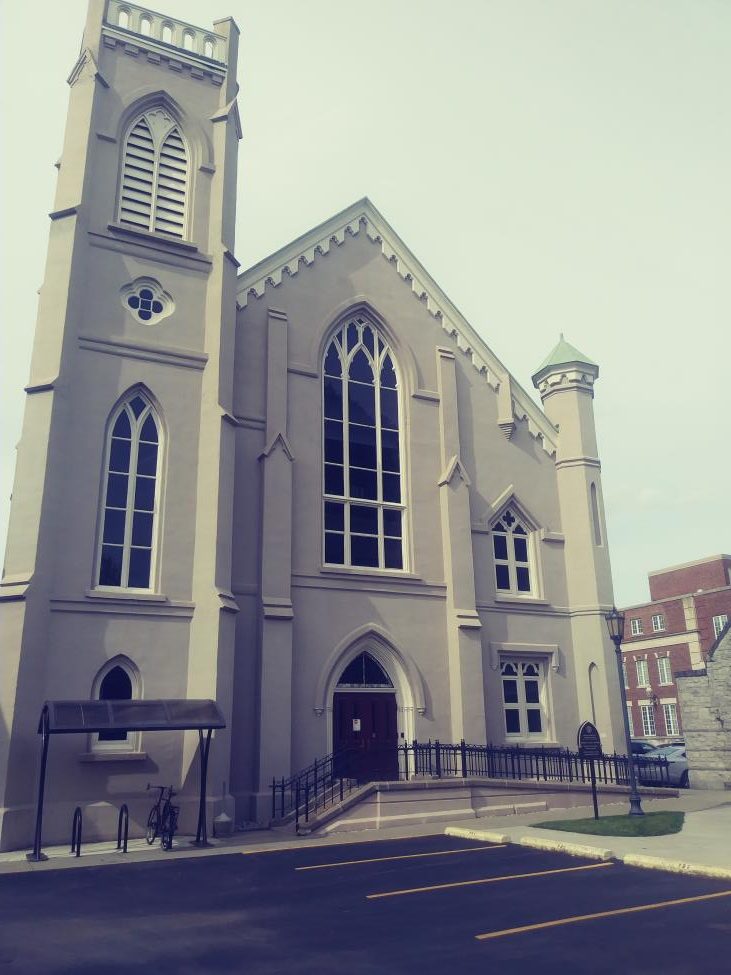 The Legislature allowed me just three brief minutes to speak my mind November 16th. Outwit the clock, I must. I needed to purpose every precious second with precision… and with passion. These would be the thoughts that stick. Two key votes lay before legislators that evening. No time had ever seemed the right time to deliver what I felt compelled to say; to release my emotions on what deserved redress, on the issue that so grieved me. Transparency matters. Put simply, it anchors Democracy.
As I said, no time was right. But this was the moment I chose; and with words not quite perfect, yet good enough:
****
"This is going to be difficult.
"Robert Lynch, 175 Gray Road, Town of Enfield, a member of the Enfield Town Board. I'm here as an individual tonight. It's difficult because I so respect this organization; this Legislature. And I've covered it for 50 years. And I respect each and every one of the 14 members here. And I don't want to say anything that's out of turn.
"I will recall the words that one of your members told me at an Enfield Town Board meeting last week. And that is once you're elected to public office, you are a public servant 24/7. And I agree that is true. And I'm here tonight because I think maybe I'm standing in the shoes of the people in Enfield who elected me who would probably say the things and think the things that I am saying tonight.
"About two years ago, you began an odyssey. You began a series of meetings; most of them behind closed doors, with an uncertain purpose as far as the public was concerned. We didn't know what they were about. In October of 2019, I asked one of your legislators, 'What are these meetings about? You've got one tomorrow night. Can you please have the Chair come forward and say what they're about? You're talking about property. I don't know what it's about. And nobody else does.' And I was assured, yes, there'd be a statement. But there never was, meeting after meeting after meeting after meeting.
"And it finally came to the public's attention this past August that you were buying for Three Million Dollars this land out back for a new office building.
"Tonight you're proposing spending, reallocating 4.8 Million Dollars; 1.8 Million Dollars in the County Budget for design of the new office building, and Three Million Dollars more for purchase of the land. You didn't lead the public along, and I think to a certain extent you shouldn't do this because of what you didn't do, which was inform the public.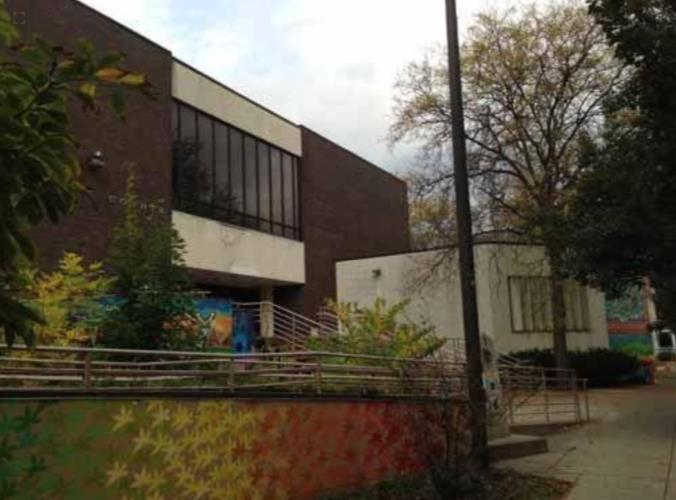 "We had a County Administrator a couple years ago, back when the Old Library was still standing, and he said 'You know, I'd love to make the Old Library into a Center of Government, but I can't make a business case for it.' And nobody here has made a business case for this project. And I hope before you spend more money, beyond the 4.8 Million Dollars, that you spend—think wisely and make a business case for why we should support it. Because I haven't seen that yet.
"And frankly, I don't like the way this has gone forward. I think to a certain extent—In criminal law they use a phrase, 'Fruit from the Poisonous Tree.' If the procedure is faulty and corrupt, then the benefits from that procedure should also be corrupt—or also be disregarded. And I think that's this case. I really think you should avoid eating this fruit because I fear it's poison."
"Thank you."
****
What follows is a report from that November 16th meeting of the Tompkins County Legislature.
One night; two votes; $4.8 M for new County Offices
by Robert Lynch, November 16, 2021; additional reporting November 17, 2021

The Tompkins County Legislature doubled-down on its plans Tuesday to build a new County Office Building. And approximately half of its members made clear that the $30 Million building is, indeed, what they plan to build.
In a pair of votes that, coincidentally, fell onto the same meeting's agenda, lawmakers first approved, without dissent, a 2022 County Budget that allocates $1.8 Million for the new offices' design. Then, more significantly, the Legislature transferred $3 Million from the County's fund balance to buy the two properties on which the building would stand, namely the Key Bank and Wiggins' offices next to the Courthouse.
"The purpose is clear. Our purpose is for a building that will hold County offices," proclaimed outgoing Dryden legislator Martha Robertson, who joined five of her colleagues in beating back one member's amendment that would have qualified the land purchase as being for a "potential" Downtown County Governmental Office Building, while not necessarily carrying forth a clear intent to build.
Danby legislator Dan Klein's amendment secured plurality support among seven legislators, but did not find the eighth vote majority needed to pass. (Member Leslie Schill, attending remotely, had connection problems and did not participate in that vote or several others.)
"These properties are an excellent investment," asserted Klein. "If at some point in the future the County did not need these properties as we thought we might, then we can sell these properties and there's a very good chance we will not only get our money back, but actually make a profit." While supporting County Government's need for added space and citing the "very cramped conditions" confronting the current workforce, Klein sought to keep options open, a position that failed to score points with some others.
"Putting in the word, 'potential' suggests an alternative. And if there's an alternative, I don't know what it is," responded Rich John, who called the office building project a "sensible, good step for us as a County Legislature to take."
"I don't think we should hedge our bets," said John. Buying the land for a building, he said "is exactly what our intent is, and we should say so."
A keen observer might wonder whether legislators would have more than quietly affirmed the land purchase had not Enfield Councilperson Robert Lynch (this writer), a frequent critic of the building project, not prefaced Tuesday's meeting with a pointed and impassioned Privilege of the Floor comment criticizing not only the lack of financial footing for the office endeavor, but also the two-year long chain of secret legislative meetings that produced the finalized deal.
"Tonight, you're proposing spending, reallocating $4.8 Million," Lynch told the Legislature. "You didn't lead the public along, and I think to a certain extent you shouldn't do this because of what you didn't do, which was to inform the public."
Lynch also referenced the years-ago warning of former County Administrator Joe Mareane, who'd once considered transforming the now-demolished Old Library into a Center of Government, but scuttled the idea because he couldn't make the numbers work.
"I can't make a business case for it," Lynch recounted Mareane as saying. "And nobody here's made a business case for this project," Lynch said.
"These are legitimate questions and concerns from the public that we should be able to give answers to," Klein responded hours into Tuesday's meeting as he acknowledged the Enfield lawmaker's concerns and offered his own failed amendment. Klein justified that marathon of executive sessions—which Lynch had termed an "odyssey"—by the delicacy of the purchase negotiations and the fear that disclosure might hike the properties' price.
"The question of a business case, that was discussed probably in 2010 or '11," recalled Dryden's Robertson, who maintained the times have changed.
Then, she said, "We were just coming out of the Recession… when we were really cratering. At that point, it didn't make—there wasn't a business case, but a lot has changed in ten years."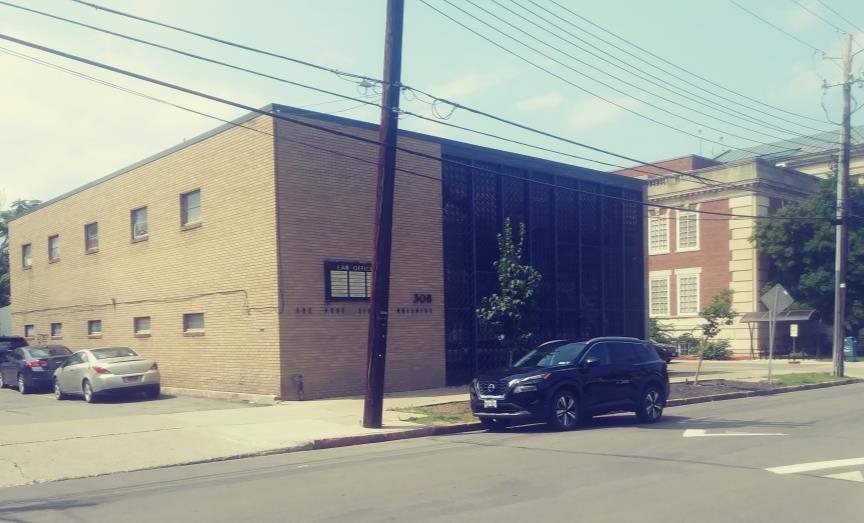 Robertson noted that the State is now pressuring the County Clerk and District Attorney to vacate the Courthouse. "So I think it's only fair to the public to say this (the new offices) is actually what we're going to do with the land," said Robertson. "We're not going to build a parking garage," nor "bank the land."
Enfield's two County legislators split their votes on Klein's amendment; Anne Koreman supporting greater flexibility, Dave McKenna opposing it. Only the Ithaca Town's Amanda Champion opposed the final fund transfer Resolution.
Should County lawmakers move forward with the building project, ever-escalating in cost, they would likely raze both the Key Bank and Wiggins' offices, along with County-owned "Building C." However, Dryden legislator Mike Lane suggested Tuesday that the existing mid-60's-era structures might be retro-fitted by their new owner and used for a while.
"I did what needed to be done," Councilperson Lynch said after Tuesday's vote. "I provoked conversation. I joined the issue. I prevented just another perfunctory, debate-free, rubber stamp of a vote. For those reasons, I succeeded. Now on to the next chapter."
****
As the County Legislature adopted its zero-tax increase next year's budget Tuesday, it left unresolved how—or whether—to replenish more than $454,000 syphoned out of an earlier-promised $7 Million Community Recovery Fund. The local fund had been intended to underwrite human services projects that might otherwise deserve federal relief under the American Recovery Plan (ARPA). Legislators drew down the $454,000 during weeks of budget review to pay for departmental and agency add-ons—so-called Over-Target Requests—tacked onto the budget. The Legislature earlier redirected the ARPA money itself to fund governmental operations.
Running low on emergency cash near year's end, the Legislature moved $1.6 Million from its fund balance to its contingent fund. But at the same meeting, lawmakers withdrew some $600,000 from that contingent account to fund, among its uses, an inordinately high number (11) of Sheriff's Department disability cases and terminal pay for eight employees who've left that department.
And filling a key administrative vacancy, the Legislature appointed Roxan Noble to replace the retired Mike Hall as Airport Director. A 32-year career employee who rose through the ranks, Noble has served as the Airport's Deputy Director.
###