Mary Cornell First to Announce for Town Clerk
by Robert Lynch, January 27, 2021
The candidate who came ever-so-close to securing the Democratic nomination for Enfield Town Clerk two years ago became the first Wednesday (Jan. 27th) to publicly announce for Enfield Town public office in this, a busy 2021 election cycle. Mary Cornell announced that she will again run for Clerk, setting up a potential rematch between her and the candidate who narrowly beat her in 2019, the Democrat who serves as Town Clerk now, Ellen Woods.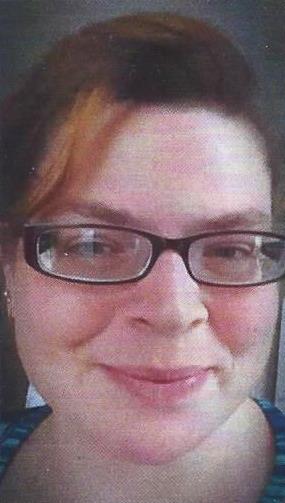 In a one-paragraph message posted on the Enfield Democrats listserv chatroom during the Wednesday lunch hour, Cornell laid out her resume and qualifications, but steered clear from political statements or the reasons behind her renewed candidacy.
"I am running for the Enfield Town Clerk position," said Cornell. "I am a registered Democrat. I have a degree in Business Administration and Applied Management. I have lived in Enfield my whole life and am actively involved in the community."
Mary Cornell currently works as an Administrative Assistant at the local university that coincidentally bears her name. She reminded Enfield residents that she'd served the Town for two years as its bookkeeper under former Supervisors Roy Barriere and Ann Rider.
"I am familiar with the town record keeping (and) I am a notary public," Cornell added, concluding her fact-based, low-key announcement.
"I am excited to hear that!" Clerk Woods responded upon learning of her former rival's entry into the race. Woods posted her listserv reply a mere 15 minutes after Cornell posted hers.
But Woods, who's strongly advocated for raising the Town Clerk-Tax Collector's combined $24,000 annual salary to a "living wage," had words of caution for her potential Democratic opponent.
"Be aware that (Town Clerk) is absolutely more than a Full Time position and does not pay NYS minimum wage or provide health insurance," Woods posted. "The Town Clerk role absolutely cannot be done with another Full-Time Job. It can barely be done with eight hours at another job. "
Clerk Woods has not yet declared for re-election. At a meeting of the Enfield Democratic Committee Sunday, January 24th, the incumbent said she had not decided whether to seek a second two-year term. Woods indicated then that she may run again for Clerk, or else seek a slot on the Enfield Town Board. (State law prohibits anyone from serving in both posts concurrently.)
The June 2019 Democratic primary contest between Woods and Cornell ended in a nail-biter of an election. Same-day machine returns placed Woods in the lead by just one vote. But absentee ballots, counted the next day, added six votes to Woods' total, but only two to Cornell's. As a result, Woods won the Democratic Primary with 109 votes, compared to Cornell's 104.
In November, the current Clerk's win was more decisive. With Cornell running on a third-party line, Woods carried the election, 352 votes to Cornell's 251.
Seven separate town races, more than the usual number due to recent resignations, will be decided by Enfield voters this fall. Up for election are the positions of Town Supervisor, Town Clerk, Highway Superintendent, Town Justice, and as many as three of the four Town Councilperson positions.
Supervisor Stephanie Redmond, recently appointed to her current leadership post at a contentious Town Board meeting January 12th, stated at Sunday's Democratic meeting that—to no one's surprise—she will seek a full term as Supervisor this fall. However, Redmond has yet to make her formal announcement.
Current Councilpersons Virginia Bryant's and James Ricks' terms also expire this year, Ricks' coming earlier than in its normal cycle because he holds a vacancy appointment. Bryant has sent signals she expects this current term will be her last. Ricks, only appointed last December, has not declared his intentions.
Yet another Town Councilperson's seat, last held briefly by Michael Miles, and before that, by Mimi Mehaffey, remains vacant, though the Town Board intends to fill the seat temporarily by appointment February 10th. Anyone appointed would, as with Ricks, need to run in November to continue beyond year's end.
"After 2021, I'm gone. The old lady's gone," remarked septuagenarian Bryant, the Town Board's eldest member, in a self-deprecating, yet revealing comment December 9th, made as the Board debated whether to elevate Redmond to Supervisor.
"Somebody else, new and young, can come on the Board," Bryant, longest in Town Board seniority, stated, clearly telegraphing her intentions.
As many as three of the Town Board's current four members—Redmond, the exception—are past traditional retirement age.
Neither Highway Superintendent Barry (Buddy) Rollins, not Town Justice Betty Poole, both Republicans, has yet outlined his or her re-election plans.
And aside from Cornell, no candidates have emerged to challenge the incumbents seeking re-election.
Current Councilpersons Virginia Bryant's and James Ricks' terms also expire this year, Ricks' coming earlier than in its normal cycle because he holds a vacancy appointment. Bryant has said at past Town Board meetings that she expects this current term will be her last. Ricks, only appointed last December, has not declared his intentions.
Yet another Town Councilperson's seat, last held briefly by Michael Miles, and before that, by Mimi Mehaffey, remains vacant, though the Town Board intends to fill the seat temporarily by appointment February 10th. Anyone appointed would, as with Ricks, need to run in November to continue beyond year's end.
Neither Highway Superintendent Barry (Buddy) Rollins, not Town Justice Betty Poole, both Republicans, has yet outlined his or her re-election plans.
Likewise, aside from Cornell, no candidates have emerged to challenge the incumbents seeking re-election.
Late word, shared at a Tompkins County Democratic Committee meeting Wednesday, indicated that the New York State Senate and Assembly have each passed, and Governor Cuomo is likely to sign, legislation that would, like last year, drastically cut candidate petitioning requirements and thus ease candidate qualification for primary ballots in June. Party Committee members were told the petitioning requirement may be slashed by as much as 70 per cent, with the petitioning period also shortened to just three weeks, beginning at a slightly later date, March 2nd.
###
A drip of vaccine… for arms of the chosen
Tompkins County faces a second week in short supply
by Robert Lynch, January 26, 2021
It's a great week to be a state park policeman. Or a schoolteacher. Or for that matter, the schoolhouse janitor.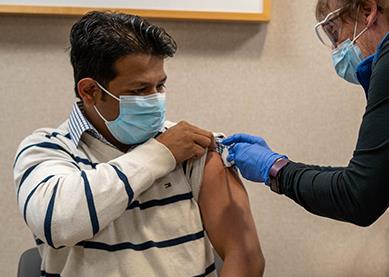 In a highly-micromanaged procedure scripted by Albany's ever-changing orders, the Tompkins County Health Department will begin this week doling out the new dribble of COVID-19 vaccine given it, restricting shots to those the State deems most essential in keeping the state alive, but falling far short of that needed to begin walking the path toward herd immunity.
New York State allocated Tompkins County a mere 600 doses of the invaluable inoculant this week, according to a Tuesday (Jan. 26th) news release from Tompkins County Public Health Director Frank Kruppa. Responding to the tightening strings Albany places on distribution, Kruppa said his meager supply will be prioritized for public school teachers and staff, first responders, and corrections personnel.
"The lack of vaccine supply and the constraints placed on us by New York State make it more difficult to equitably distribute the doses we have to our vulnerable community members," Kruppa said. "We are adhering to the State guidance and hope that we will receive increased allotments and relaxed restrictions in the coming weeks."
While this week's 600-dose delivery provides a mere drop in the proverbial bucket of what the Ithaca community wants or needs, it improves on the week before, when the State allocated Tompkins County nary a drop. Last week, Tompkins County officials placed the blame squarely upon New York State, whose officials, they alleged, chose to divert COVID-19 vaccine to newly-opened State-run clinics, the nearest in Binghamton and Syracuse, rather than here. But the State-run sites also quickly ran out of stock and stopped taking appointments.
As for purportedly-eligible elderly populations also entitled coronavirus vaccine, the local Health Director's release suggested they contact "local pharmacies," which, it stated, the State has instructed "to prioritize vaccinating those aged 65 and over."
But except for those few, hardy souls preparing to drive long distances to face uncertain prospects, the well of "elder-vax" has, for the moment, dried up.
Pharmacies linked on the local Health Department's website and visited online Tuesday either had no vaccine available statewide (Kinney's); didn't even appear to have a viable distribution network yet set up (Walmart, CVS); or offered vaccine—maybe—at only distant locations (Wegmans, listing vaccination sites in Rochester and Syracuse, but leaving appointment availability at those locations uncertain.). The Tops Pharmacy in Lansing first appeared to be an option, but then a mouse click only directed visitors to a State registry which offered no available appointments.
As a second possible route, the County Health Department's release directed eligible seniors to the State-run vaccination centers. But as was the case one week earlier, only clinics in distant Plattsburgh and Potsdam were taking online appointments.
So with non-essential populations sidelined for now, attention shifts to those drawing the long straws this week on Albany's priority list, most notably public and private school faculty, administrators, paraprofessionals, staff, and school bus drivers. Also prioritized by the State are state, county and local police, transit and park police, corrections officers of all types, and both paid and volunteer firefighters.
"We are all over it," responded an Enfield Volunteer Fire Company spokesperson Tuesday, when alerted about the vaccine's new availability for firefighters. Reportedly, many volunteers at the EVFC have already received their first shots.
As for the priority New York puts upon vaccinating school personnel, Kruppa stated, "We know that when our children attend school in-person it greatly impacts other health indicators and development, including access to nutritious food, interaction with trained teachers and social workers who can address mental health needs, and important social engagement with peers."
And as for emergency personnel, the Director added, "Our first responders arrive at unpredictable situations and are at risk of exposure to the virus." Thus, they need COVID protection.
Media reports have indicated close to 100 per cent of employees at Cayuga Medical Center have received at least the first of their two required vaccinations against COVID. Many have also received their second shot.
The Health Department has established an elaborate notification system for those given priority this week. Employers or "association networks" will distribute unpublicized registration links for eligible personnel to schedule appointments, with eligible recipients then offered only a limited time window to register.
As for the future, and the prospect of reopening the mall-based vaccination site to the wider population, Director Kruppa voiced optimism, but also caution laced with frustration.
"The Health Department, in partnership with Cayuga Health, is prepared to vaccinate all eligible individuals in our County when supply is made available," Kruppa said, "and we will continue to work with the State and vaccinate our population with the allotment we are given."
When the County will be given more vaccine—and how much—remains a week-by-week guessing game.
The "herd" remains far from immune
###
Tompkins Legislature ends Airbnb tax bennie
by Robert Lynch, January 20, 2021
One senses the regulatory bloom is off the Airbnb rose, at least locally.
Tuesday night (Jan. 19th), the Tompkins County Legislature, by a split vote, "leveled the playing field," as some members termed it, and raised the Hotel Room Occupancy Tax paid by patrons of local, smaller short-term rentals—principally Airbnb's—to match rates paid at their big-box competitors.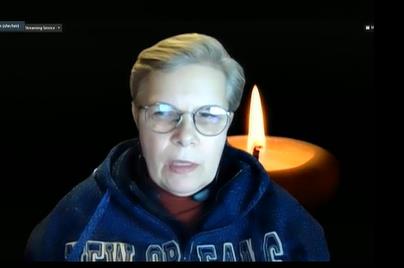 Up until now, those who've stayed at short-term rentals with ten or fewer units paid only a three per cent occupancy tax. But those at places with 11 or more units paid five per cent. As a result of Tuesday's vote, all lodgers will now pay the higher five per cent rate.
"There's been a tremendous amount of growth in that part of the lodging market, principally to platforms like Airbnb" said Nick Helmholdt, the County Planning Department's Tourism Program Director. Of the favorable taxation, he concluded, "It's no longer a needed subsidy to the smaller properties."
Enfield-Ulysses legislator Anne Koreman noted that the proliferation of smaller, short-term rentals—estimated at as many as 500 in Tompkins County—has prompted concerns by some municipal leaders, most notably in the Town of Ithaca, where critics have alleged people are buying homes simply to rent them out short-term.
"Municipalities are looking at how to roll back and figure out how to limit this," Koreman said of Airbnb's
Tuesday's vote split the Legislature eight-to-five; with a majority favoring ending the small-unit "subsidy," but a vocal minority favoring the continued double-standard.
"I continue to feel this lower rate for the small businesses is probably a good thing," said Dryden's Mike Lane. "The rationale to encourage these businesses is still a good one."
Danby's Dan Klein sought to dispel the myth that there's any such thing as a "level playing field" in the hotel industry.
"You have Marriott and Hilton on one side and mom and pop businesses on the other," said Klein. "I don't want it leveled. I want mom and pop businesses to get a little boost."
Both Koreman and Dave McKenna, the two legislators representing Enfield, supported ending the Airbnb benefit.
Lansing's Mike Sigler claimed there's a hidden cost inflicted by proliferating Airbnb's. They make longer-term housing here more expensive.
"Airbnb's are eating up a lot of your rentals in the city," Sigler said, "and that's why rents are so high."
But defenders fought back. "I've done Airbnb," said legislator Shawna Black, conceding she had a financial interest in Tuesday's outcome, though she voted against the change rather than recusing herself.
Said Black, when the short-term rental market dried up with the cancellation of last year's Cornell graduation, "it was definitely damaging to myself and my family." She added, "Right now is not the time to add an extra tax to people traveling to our county."
Although the Hotel Room Occupancy Tax is paid by the traveler and not by the hotel owner, a preference for Airbnb's gives small-unit rentals an overall price break.
Officials estimated that the new, higher charges on smaller renters could bring the county an extra $200,000, money that could be directed to benefit the arts and thereby reap the lodging industry long-term rewards.
"This is a nothingburger," asserted Dryden's Martha Robertson, in support of one-size-for-all rate. "I think it's a subsidy that had its time and place." But now, she said, with Airbnb business purportedly recovering, post-shutdown, faster than have hotels, "The business has outgrown its need for that subsidy."
###
20-year county legislator, ex-Congressional candidate Martha Robertson to retire
by Robert Lynch, January 20, 2021
"That comes as a surprise," quipped Dryden's Mike Lane. "A lot of us thought you'd be here forever."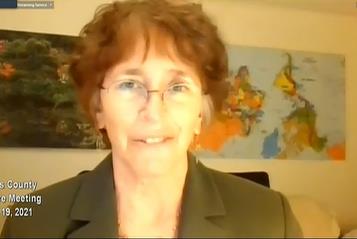 Lane's good-humored remark near the start of Tuesday's (Jan. 19th) Tompkins County Legislature meeting followed by just minutes his Dryden colleague, former Legislature Chair Martha Robertson's, announcement that she'll retire at year's end, capping two decades of legislative service.
Personal reasons Robertson, said, drove her decision. Two years ago her husband retired. She now itches to join him.
"We're looking forwarded to getting vaccinated, dragging our suitcases out of the attic, and throwing our dog into the car," Robertson told colleagues. "We've got kids and grandkids to see, and not on zoom, thank you very much."
During her nearly 20-year tenure as one of two Dryden representatives on the Legislature (Lane is the other), Robertson's served as the Legislature's Chair twice; first from 2010 to 2013, and then, again, from 2018 through 2019. She relinquished her leadership post the first time to run against Tom Reed for Congress in 2014. After losing to Reed, but remaining on the Legislature, Robertson regained momentum and retook the gavel from Lane four years later.
"It's been an absolute honor to serve the people of Dryden and Tompkins County," Robertson said Tuesday, "and a true pleasure to work with everyone in Tompkins County government."
Robertson's disclosure stands as the latest in a quickly-advancing series of rapid-fire announcements during recent days in which the County Legislature's 14 members have postured themselves either in-or-out of this year's races in which all members' four-year terms end, and voters decide who will serve next.
Aside from Ithaca's Anna Kelles, who resigned in late-December to advance to the State Assembly, Robertson is the first incumbent to disclose a planned departure. Both Dryden's Lane and Lansing's Mike Sigler announced in recent days they'll seek new terms. Six other members, all Democrats, including Enfield-Ulysses' Anne Koreman, jointly announced their re-election plans January 13th.
These latest announcements would place incumbents running in eight of the Legislature's 14 districts. Robertson's western Dryden seat will fall open; and Kelles' seat remains vacant pending a special election in March. Four remaining incumbents, including Enfield-Newfield Republican Dave McKenna and current Legislature Chair Leslyn McBean-Clairborne, have yet to reveal their plans. Candidate petitioning begins in late-February.
During her three-minutes in the zoom meeting's spotlight Tuesday, Robertson rattled off a myriad of legislative accomplishments during her service since 2002. First among those, she said, was the decision not to build a new county jail, a choice that, she maintained, helped reduce incarceration. The retiring incumbent also placed pride in the Legislature's "fight back on fracking" and its convincing NYSEG and the State to kill a controversial Dryden pipeline. Accomplishments further included expanding the local airport, and creation of a third County Court judgeship.
"But we still have those damned mandates," Robertson lamented.
No candidates to succeed Robertson in the County Legislature have yet stepped forward.
###
Enfield Board declares Juneteenth holiday; falls short on pro-vax Resolution
Update: January 14, 2021; 4:50 PM
In a move that will likely lead to future passage of the Resolution in support of COVID-19 vaccination efforts, Enfield Supervisor Stephanie Redmond, at Councilperson Lynch's request, Thursday placed on the agenda for a Special Audit Meeting Tuesday, January 19th, a revised pro-vaccination Resolution which Redmond stated she would likely support. The revised Resolution would make Town Board member participation in vaccinations only voluntary and eliminate language which might require those seeking vaccination exemptions to disclose medical documentation. / RL
****
by Robert Lynch, January 13, 2021
In a meeting far calmer than the verbal food fight of just one night earlier, the Enfield Town Board, with newly-installed Stephanie Redmond now presiding as full Supervisor, took the lead Wednesday (Jan. 13th) in declaring Juneteenth, June 19th, as an official Town employee holiday.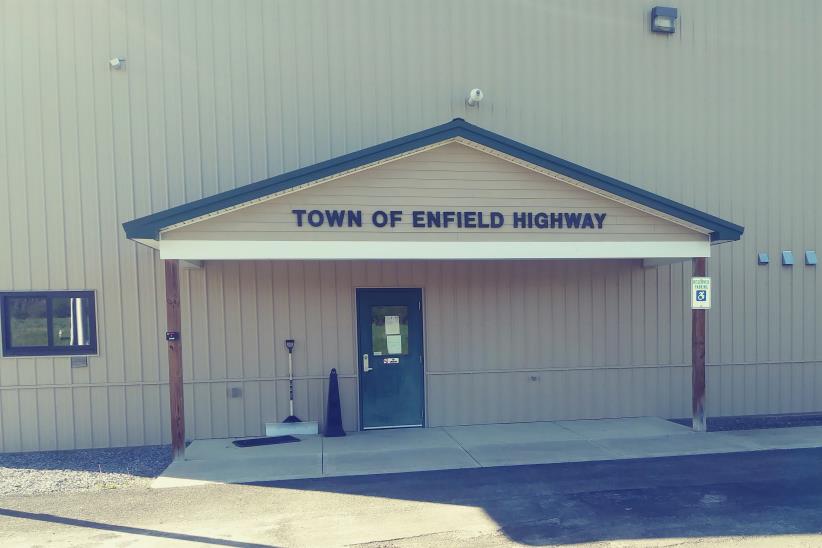 But temporarily reduced to minimum voting strength in the final moments of its online meeting by a member's personal emergency, the Board rejected another Councilperson's Resolution that would have placed the Town in solid support of mass vaccination against COVID-19 and would have encouraged each Board member to set the example by taking the shots personally.
In its catch-all annual organizational marathon, the Board also rejected, for lack of a second, Councilperson Robert Lynch's failed attempt to restore the Pledge of Allegiance to its regular place at the start of every meeting. Unlike last year, when the Pledge recitation's demotion to on-request status prompted heated exchanges at the organizational session followed by public outcry in subsequent meetings, Lynch accepted Wednesday's rejection with somber resolve, and urged the Board to move on with its meeting.
Designation of Juneteenth as a day off work came from a surprising source, Republican Highway Superintendent Barry (Buddy) Rollins, who'd urged Board members in a Monday email to declare the holiday so as to allow his workers an extra paid vacation day. Rollins also proposed the Board grant holiday status to the Friday after Thanksgiving, a request the Board likewise adopted.
Juneteenth, a date revered in the African American community, but only recently recognized by the larger population, commemorates the final liberation of slaves in the former Confederacy, It marks the Union Army's 1865 arrival at a remote Confederate outpost in Galveston, Texas.
As the Board took up the annual designation of official holidays, Supervisor Redmond was initially reluctant to elevate Juneteenth to day-off status, maintaining—perhaps erroneously—that the date was not on a State-designated list. Her opinion prompted Lynch to ask newly-named Councilperson James Ricks, the Enfield Board's first African American member, if he had a problem with that judgment call. Ricks mildly responded that he did, as he, himself, celebrates Juneteenth annually. Lynch suggested Ricks move to amend the holiday schedule. Ricks did, Lynch seconded, and the Board adopted the change unanimously.
Harder to pass, however, was Lynch's pro-vaccination Resolution, a non-binding measure that stated, in part, that the Board "emphatically reject[s] as patently false the unfounded and unproven alleged hazards of the coronavirus vaccine."
By that point in the nearly three hour meeting, Councilperson Virginia Bryant had excused herself. Left to the verdict of only three members, the measure lost through Redmond's objection. Redmond suggested the Resolution was "illegal," in that its last paragraph urged Board members "set the proper example" by being "vaccinated at the earliest opportunity," absent a medical waiver. Redmond argued such a strongly-worded incentive would violate both medical privacy guidelines and civil liberties.
Ricks, meanwhile, seemed more receptive. "I don't understand the anti-vax movement," Ricks remarked. "When I see everyone else taking it, I'll take it," he said.
The departure of Michael Miles the previous Saturday from the Enfield Board turned attention away, at least temporarily, from Town Clerk Ellen Woods' ongoing attempt to increase her salary to what she calculates as a "living wage." Before he suddenly resigned days earlier, Miles had posted a Resolution that would elevate Clerk's pay from $24,000 to $34,000 annually, using a back-door route of hiking the Clerk's tax collector's stipend so as to circumvent strict State budgeting rules. He also sought to "recognize that the Town Clerk position is a full-time job," a conclusion some in the community dispute.
With Miles departed and his Resolution effectively orphaned, no one else on the Board chose even to introduce it. Similarly, due to Lynch's objection, the short-handed Board failed to muster the required votes to elevate the part-time bookkeeper's pay by 20 per cent. Redmond promised to bring up the latter raise next week.
But as routine housekeeping matters were raised, debated, and dispatched, the Wednesday meeting's tone drew its sharp contrast to that of the night before, when members strong-armed Lynch to approve Supervisor Redmond's controversial appointment, and the new Supervisor and Clerk Woods sparred over Town website management and Redmond's allegations that Woods may have broken the law by amending the budget.
Said Highway Superintendent Rollins, a frequent critic of Town Board conduct, "This is considerably better than last night… or last year."
###
"A Gun to my Head!" Enfield Board names Redmond Supervisor
by Robert Lynch; January 12, 2021; photo updated Jan. 13, 2021
With the holdout Councilperson alleging "political extortion" by his legislative colleagues, the Enfield Town Board Tuesday (Jan. 12th) appointed recently-resigned Councilperson Stephanie Redmond Supervisor at a contentious meeting marked by personal attacks, allegations of lawbreaking, and threats by at least two Board members—and perhaps, Redmond herself—to resign if they didn't get their way.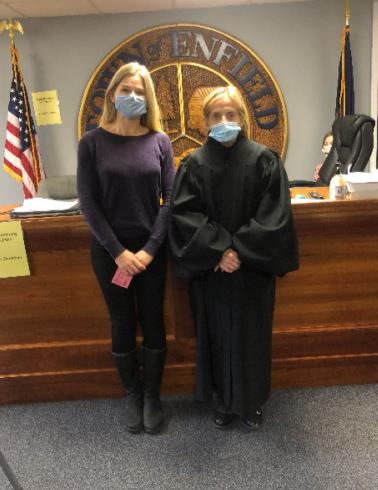 "I feel like I have a gun to my head," exclaimed Councilperson Robert Lynch (this writer) in angrily, grudgingly voting to cast the third, required vote on a resignation-depleted Town Board to appoint Redmond Supervisor, a vote on which Redmond's elevation required unanimity.
The Board, meanwhile, rejected Lynch's motion to name former Supervisor Ann Rider to fill the Councilperson's vacancy created only last Saturday with the resignation of Michael Miles, who'd left after only two months of service, Miles blaming those in Town Government for lacking "even basic social skills most of us learned in kindergarten."
Sources had told Lynch before the meeting that Rider's appointment stood as all but certain.
Lynch's reluctant, yet calculated reversal on his promise to either abstain or vote no on any vote to appoint Redmond—a promise he repeated minutes before his affirmative vote—followed Councilperson Virginia Bryant's and James Ricks' threats to resign the Board unless Redmond was elevated. Mass resignation would have left Lynch as the Board's only voting member and left Enfield unable to pay its bills or even hold meetings pending judicial or gubernatorial intervention.
The "toxic nature of… town governance," chastised by Miles stood on full display Tuesday, as Board members, Acting Supervisor Redmond, and Town Clerk Ellen Woods repeatedly bickered and threw insinuations at one another for more than two hours. Before—and more heatedly, after—Redmond's appointment, the newly-named Supervisor alleged Woods of criminal activity for her arguably disputable decision to assign a fire company expenditure for protective clothing to the General Fund rather than to the Fire Fund and then bill it to the taxpayers accordingly.
"What would you do if the Town Supervisor had repeatedly accused you of a crime?" Woods implored each member of the Board, Woods taking note of Redmond's successive email accusations alleging that she'd altered the budget and seized control of the Town's website.
"I'd contact a lawyer… the best lawyer in town," answered Lynch. He said he hopes the Town has good libel insurance.
Since Town Supervisor Beth McGee resigned September 30th, Redmond has aggressively campaigned for permanent appointment by her fellow Board members. She resigned her four-year Councilperson's position in December, just one year into its term, so as purportedly to make her promotion more acceptable under New York Law. Lynch said in December that Redmond's resignation, followed by James Ricks' appointment as her successor, marked "Acts One and Two" of a three-act play to elevate the aspiring lawmaker to the job she craved. Lynch acknowledged Tuesday that this final vote marked "Act Three."
McGee, who attended Tuesday's online meeting as one of 36 participants, eight of whom spoke under floor privileges, accused Lynch of attempting to obstruct Redmond's appointment so as "to suit his personal interests," McGee alleging, without substantiation, that Lynch seeks to oppose Redmond, McGee's former Deputy, in November's Supervisor election.
Sensing he'd been cornered by his colleagues, with no way out except either to betray his conscience or else "blow up the Town" by prompting mass resignations and a government "dead in the water," Lynch heatedly said that he, too, like Miles, was tempted to resign in disgust, only then to "run like Hell for Supervisor." But he said that's not his way as it would disserve the Board's constituents.
Tuesday's fiery face-off came just one night before a predictably lengthy Town Board Organizational Meeting at which the Board will lay down town procedures for the year ahead. With tempers high, and partisan lines drawn, no one predicts an easy time of it Wednesday.
"If we have a crisis, my friends, it's not that we lack a Supervisor. It's that we lack a soul," said Lynch at the meeting's start, alluding to Miles' pointed resignation statement he would later read into the record. "We've lost our good manners; our civility" Lynch added. "We act like little children who can't play together in the sandbox. We embarrass ourselves. We embarrass our Town."
And before the verbal fireworks began, in compliments Redmond would later accuse as misogynistic, Lynch called Redmond "a good and decent person" who might later, with time, "grow and mature."
Then, in remarks which others would allege pointed directly to McGee, Lynch said, "If only our Acting Supervisor would lead on her own, and not listen so obediently to those whispers providing counsel from behind the curtain; to those ghosts of confrontation and chaos from our recent past; to those marching orders that made last year such a haunting nightmare for me and for this Town."
By refusing to offer a second, the Board's remaining two-person plurality, comprised of Bryant and Ricks, beat back Lynch's motion to postpone discussion of Redmond's appointment to the Board's February meeting—or even to the following night.
After Bryant's objection halted the Rider appointment as Councilperson, Bryant said she might consider filling the Councilperson vacancy in February, though her choice of Rider remains far from certain. The objection startled Lynch, who'd been assured by sources that Bryant would actually write Rider's appointment Resolution Tuesday. The reason for Bryant's change of heart could not immediately be explained.
With Redmond and Woods most heatedly at odds, Lynch asked both whether they'd seek to settle their differences, perhaps through mediation, as a possible condition to his offering a third required vote. Each made gestures toward that end, but no promises.
Meanwhile Lynch and Redmond traded exchanges, Redmond insinuating Lynch's(this) website had slandered her, and Lynch faulting Redmond (along with McGee) for their questionable Facebook postings involving an employee at the Kuma Charmer's night club who'd contracted the coronavirus, humor Redmond brushed off as "tongue in cheek."
"This is 2021, the 21st Century," shouted Lynch. "You don't joke about blacks. You don't joke about gays. You don't joke about the disabled… or the mentally disabled. And you don't joke about COVID-19 just because the person who got it worked in a Burlesque house."
Other than the ceremonial bragging rights of incumbency, the chief benefit Redmond gains from Tuesday's vote is her ability to appoint a $10,000 per year deputy; a privilege denied her as Acting Supervisor. Questioned directly by Lynch, Redmond denied she'd appoint ex-Supervisor McGee to that post. The new Supervisor seemed surprised, even amused, that she'd consider McGee, or even that the ex-Supervisor might want the job.
Responded Lynch to the prospect of McGee's return: "That's the word on the street," he quipped.
###
Back to three; Michael Miles resigns Enfield Town Board
by Robert Lynch, January 9, 2021; latest update, 8:14 PM
In yet another sudden turn of events, three days before a quickly-called Town Board meeting supposedly to name a new Supervisor, recently-appointed Enfield Councilperson Michael Miles resigned Saturday morning (Jan. 9th), Miles citing the "toxic nature" of Enfield town governance and his inability to bridge the divide between the Town government's warring factions.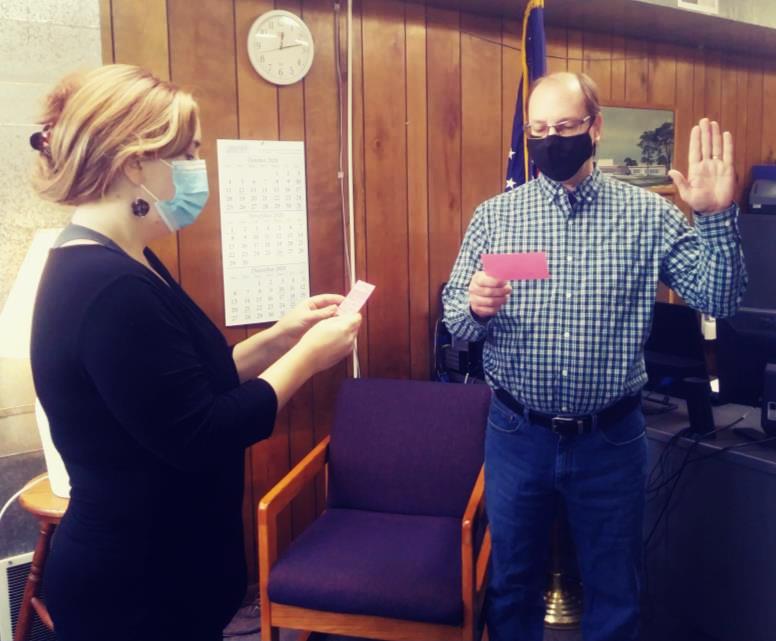 Miles' sudden departure leaves in limbo for the moment a Special Town Board meeting now scheduled for next Tuesday night, January 12th, a meeting whose sole item of business was to be the appointment of Acting Supervisor Stephanie Redmond to permanent Supervisor for a term she'd serve until year's end.
Now, lacking Miles' decisive third required vote to elevate Redmond, and given this writer's, Councilperson Robert Lynch's, known resistance to Redmond's elevation, the Tuesday evening meeting's lone agenda item appears doomed to failure. Lynch has suggested the meeting be called off.
[Late word is that despite Lynch's suggestion, Tuesday's meeting will proceed as scheduled.]
For the third time since early October, the Enfield Town Board now finds itself down to just three members, the legal minimum to conduct business. As yet, the Town Board's continuing members have not decided how to fill the Miles vacancy.
"After only two months, I can no longer participate in the toxic nature of our town governance," wrote Miles, in a three-paragraph resignation statement hand-delivered to Town Clerk Ellen Woods Saturday morning, a procedure which makes his immediate resignation official. "It was my sincere hope that I could provide some level-headedness and help the town board move forward. I have not been able to do so. Instead, most of my time has been spent reading and watching the vitriol among town officials that prevents it from accomplishing basic, non-controversial tasks."
Miles' statement continued, alluding to the bitter, oftentimes personal, rivalries and criticisms most evident through internal Town emails, barbs exchanged daily—sometimes by the minute—between certain governing officials, disputes which occasionally spill forth into Town Board meetings.
"Town officials seem self-destructive with behavior reminiscent of cliquey school children. The way town officials communicate with each other is unprofessional. Rather than support each other, the low road is taken to undermine, criticize, accuse, and demean. Critical concepts such (as) listening, trust, and inclusion, are absent. Even basic social skills most of us learned in kindergarten are missing."
Since joining the Town Board in mid-November, for this his second time, Miles has been viewed as a steady hand, a peacemaker and bridge-builder. Councilperson Lynch, in a post-resignation email to fellow Board members, paid him tribute:
"It is with deep regret that I read this morning's resignation letter from Councilperson Michael Miles. He was a gentleman and a statesman who has now twice served our Town Board well. I found him as a voice of moderation and reason. If five like him served on this Board, our problems would be much fewer."
Michael Miles previously served on the Enfield Town Board in 2016, appointed to fill out a portion of then-Councilperson Beth McGee's unexpired term. Then immersed—and admittedly troubled—by the acrimonious Black Oak Wind Farm debate, Miles, an Independent, chose not to run in that year's General Election. Instead, McGee rejoined the Board and eventually became Supervisor. It was McGee's September 30th resignation as Supervisor that's precipitated a three-month game of musical-chairs that's seen three Town Board members (including McGee) resign, and two appointed, with only one current member now having served on the Board for much more than a year.
****
The fast-changing events impacting Enfield governance began Friday evening, when Acting Supervisor Redmond, at the request of Councilpersons Virginia Bryant and James Ricks, scheduled a Special Town Board meeting for this Tuesday, January 12th. The sole agenda item requested by Bryant and Ricks was Redmond's appointment as Supervisor, solidifying her role at the Board's helm through the end of the year.
The Special Meeting, if it still is to be held, would come just one day before the Town's annual Organizational Meeting. That latter meeting's agenda also initially called for discussion of Redmond's appointment. The only potential advantage in deciding the matter one day early would be to allow Redmond's likely vote on Wednesday's organizational Resolutions.
Reacting to the Tuesday meeting's scheduling Friday, and prior to Miles' resignation, Lynch emailed the Board:
"Let the record show that I officially OBJECT to this meeting being called. I see no need for a Special Meeting, since the one item listed for consideration was scheduled to be addressed one day later, Wednesday, January 13th, at our regularly-scheduled Town Board meeting.
"Let the record also show that in my opinion this meeting's scheduling may have been intended to blindside the public and avoid community oversight of this monumental decision affecting Town leadership for the remainder of this year."
Councilperson Lynch advised the Board he would (first) request at the Tuesday meeting that the Town Board postpone action on Acting Supervisor Redmond's elevation until the Board's Regular Meeting February 10th; and (second) request an executive session to discuss a "particular person." prior to any Tuesday vote.
Lynch advised the Board that if his request for an executive session is denied, "be prepared for me to discuss the personnel matters affecting this 'particular person' in open session."
Then, after the Miles' resignation, Lynch emailed the Board:
"For reasons I need not repeat, I will oppose or abstain from any appointment of Stephanie Redmond as Supervisor either Tuesday or Wednesday. Given our Board's revised composition, my decision renders the proposed Resolution doomed to defeat. Therefore, I have no problem canceling Tuesday's meeting, as well as deleting the item from Wednesday's Organizational Meeting agenda (if it still exists there.)"
Lynch, like Miles, has voiced concern to his colleagues about the toxicity of the Enfield workplace. In an exchange Friday, he said he shared the feeling of a fellow Board member that "I am sick to my stomach all of the time." On Saturday, following Miles' resignation, Lynch elaborated:
"Just as the smell of tear gas probably still pervades the U.S. Capitol," the stench of emotional tear gas permeates our Town's offices. A non-political friend of mine has equated our Town's conduct to the Jerry Springer Show; with a new fight every day. We have to change, for the good of Enfield."
And to affirm, Michael Miles wrote in his final words of departure:
"The toxic undercurrents are too strong. Enfield citizens should be disappointed. They deserve better. And they should remember this in November when they vote on a slate of candidates. I know I will."
###
Sunny reception given Applegate Road solar project by planners, public
by Robert Lynch, January 7, 2021
Barring an unforeseen snag, Enfield's newest and largest solar farm should be on its way to Town Planning Board approval, perhaps as soon as next month.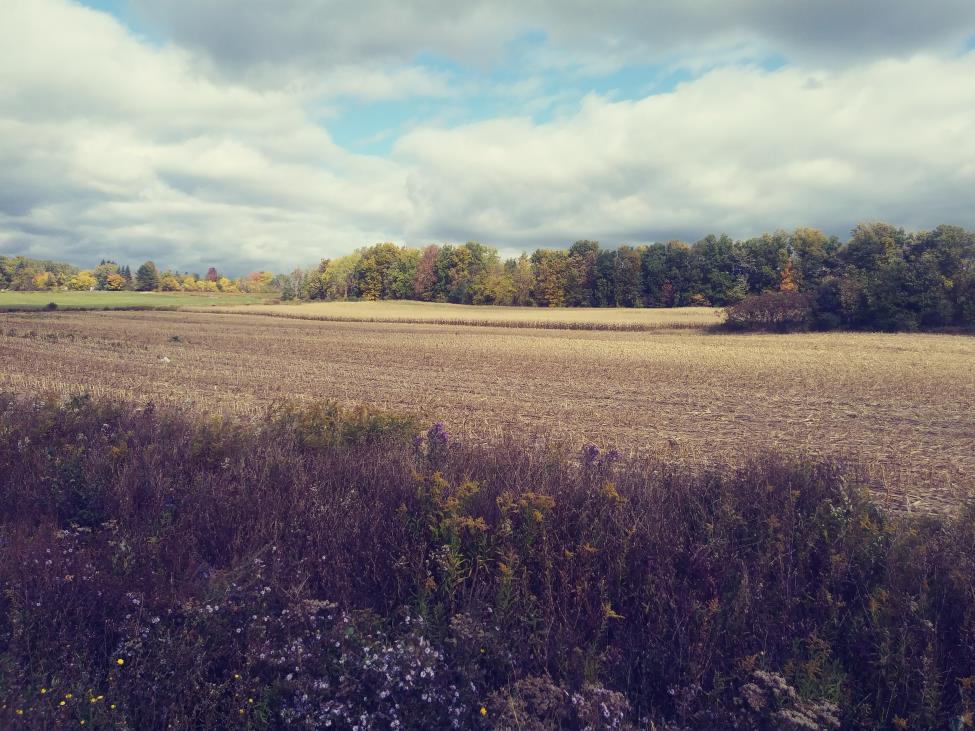 Norbut Solar's proposed 20 Megawatt project, to occupy portions of a 249-acre tract east of Applegate Road, breezed through an Enfield Planning Board Public Hearing Wednesday (Jan. 6th) , after which Board Chair Dan Walker predicted the proposal's final approval, albeit it "with conditions" could come at the Board's next meeting, February 3rd.
Norbut's ambitious undertaking, initially estimated to cost $27 Million, would position four, separate 5-Megawatt arrays in separate quadrants beginning hundreds of feet—perhaps 1000 feet—east of Applegate Road just south of Route 79. Panels would occupy much of a currently-wooded rear portion of the tract as well as the easternmost portions of existing fields. Developers last month predicted land clearing would commence later this year, with panels installed in 2022.
"I'm triple impressed. It's better than I first thought," exclaimed former Enfield Supervisor Ann Rider, one of a half-dozen Public Hearing attendees, upon learning more about the project from Norbut's representative. Rider was enthusiastic about the solar farm's potential to contribute sustainable energy.
Hearing attendees—half of whom were present or recent voting Town Board members—voiced general support of the solar project. A few commenters raised questions, mostly involving minor details. No one expressed opposition.
"It checked a lot of good boxes," said Dan Huntington, Norbut's Business Development Manager, in describing why his Rochester-based firm chose the Enfield site. Beefy power lines stood nearby. The "environmentals panned out well," he said. Wetlands were "minimal." And perhaps most important, Town officials were eager.
A majority of members on the Enfield Town Board have urged the solar farm's construction.
Toward that end, the Planning Board will likely waive a few of the Town's more onerous requirements, those inserted within Enfield's 2019 revised solar law.
For example, the new law requires a "glare assessment survey" be commissioned. But key Planning Board members, including one who sat on the Town Board and helped write the 2019 law, indicated Wednesday the costly requirement could wisely be waived.
"You could spend a whole lot of money on a study," member Mike Carpenter said, "and probably you wouldn't get much further than saying if there's going to be a problem, then we'll have to fix it when the time comes."
Planning Board Chair Dan Walker agreed, noting that solar panel glare usually affects properties to either the east or west sides of an array. No homes stand to the east. And on the west stands one house, the Johnny's Tank Service business, and the Neno Airport, the latter of which, Walker concluded, would not likely receive impact.
Nonetheless, the Tompkins County Planning Department has recommended a glare study be done. Therefore, the Enfield Board would need to approve the waiver by a super-majority, a likely outcome.
Similarly, given the overall array's division into four tax parcels, another waiver looms likely. The law dictates that 40 per cent of each solar parcel remains undisturbed. The Board's waiver would likely consider the four parcels as part of a single tract, thereby satisfying the law's mandate.
Repeatedly, the town planners, in an hour-long discussion following their 45-minute hearing, talked of satisfying the solar law's "intent," whenever compliance with the law's absolute letter would pose needless burden.
Carpenter, however, suggested the Board retain an independent engineer to analyze the Norbut project, particularly since Walker must recuse himself from the final vote due to a conflict of interest. The developer's own consultants have already compiled piles of documents. "I don't have the expertise to evaluate these hundreds of pages of reports," Carpenter complained.
Norbut's Huntington countered he'd rather not have consultants try to outdo one another. Relying on just one consultant, he maintained, "gets a quicker, more educated answer.".
In the end, although he cannot cast a vote, Chair Walker said he could provide the technical review.
And the Board Chair downplayed the potential burdens of construction oversight. "The biggest part of oversight on these," he said, referring to solar farms, "is construction hours, making sure they keep the dust down, and keep the road clean."
With approval virtually assured, concerns voiced—and addressed—Wednesday focused more on the project's minor touches, those that would make Norbut's endeavor more neighborhood- and environmentally-friendly.
Walker and Councilperson Robert Lynch (this writer) persuaded Huntington to agree to encircle the solar farm with farm-type woven-wire fencing, rather than the more industrial chain-link variety. Lynch again pressed his request that the developer retain the acres surrounding the array as farmland or woods, rather than have them lie as waste. Councilperson Michael Miles urged the Board require Norbut to develop a fire protection plan. Acting Supervisor Stephanie Redmond sought information on any future Community Host Agreement to financially benefit the Town. Huntington responded it was too early to talk exact financial numbers.
Perhaps Planning Board Chair Walker cast the best overall gaze of the Norbut undertaking: "This is a huge area project," he said, "but it's not too complicated."
###
Health officials fight fear with facts to coax the cautious to vaccinate
by Robert Lynch, January 6, 2021
Perhaps, President Franklin Roosevelt's words best apply, delivered in his First Inaugural Address:
"[L]et me assert my firm belief that the only thing we have to fear is…fear itself — nameless, unreasoning, unjustified terror which paralyzes needed efforts to convert retreat into advance."
Fast-forward to Tuesday night (Jan. 5th), when Public Health Director Frank Kruppa warned his Tompkins County Legislature that when it comes to mass local vaccinations against COVID-19, the problem appears not to be one of supply, but rather demand.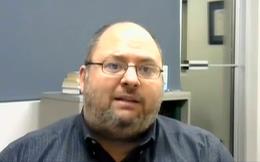 "Quite frankly," said Kruppa, "the biggest challenge we have in front of us for the next 6-9 months, isn't making the vaccine available. It's getting people that are hesitant to be vaccinated."
At least initially, Kruppa's fears find their roots in reality. And surprisingly, the initial reluctance comes not from a skeptical, poorly-informed general public, but rather from those most knowledgeable, the only societal segment currently qualified to be vaccinated in New York, health care professionals.
For that select group, the County Health Department laid plans this week for three days of COVID-19 inoculations. It opened registration slots for 1,800 people. As of Tuesday night, a full 600 of those slots—one-third—remained open.
"The criteria is still fairly narrow of who's eligible," acknowledged the Director. "But there is a reluctance among the population. I think we're seeing it in our health care workers. They're the first ones to go. But I think (the reluctance) is also going to be mirrored as we go through the process," carried forth to larger populations.
Kruppa stressed to the Legislature that any serious safety fears about the coronavirus vaccine hold no basis in fact. The "messenger RNA" injected with the vaccine contains no "live virus," he said. It cannot cause COVID-19. And dispelling one contagious online conspiracy theory, the vaccine, he assured lawmakers, cannot alter the recipient's own DNA. What's more, the vaccines, he said, have been tested and certified both by federal authorities and by New York State.
As for potential side-effects, Kruppa said the worst—and he noted it's common with all vaccines—is anaphylactic shock, a reaction he termed "rare" and "rather uncommon."
So, if the goal is to kick-start demand in a world where false rumors spread as fast as does the virus, what's the best antidote? Kruppa suggested it was "peer pressure," a term he quickly softened to the more-benign, "personal intervention."
"For those folks that are against it, they're going to be against it, and there's probably not a lot we can do," Kruppa said, bearing testament to the vocal anti-vaccination movement, even in well-educated Ithaca. But to those who remain merely hesitant, he said, the "personal touch from someone they know," even from someone not yet eligible for vaccination, may do the trick to persuade the wavering skeptic.
"Tell people now, 'Hey, I'm not eligible. But I can tell you the minute I am, I'm signing up and I'm going.'"
In a related move, Enfield Councilperson Robert Lynch (this writer), Wednesday (Jan. 6th) tendered for his Town Board to consider January 13th a Resolution that would endorse community-wide mass vaccinations and place the Town Board squarely in support of science and against the anti-vax rumor mill.
"The Enfield Town Board hereby expresses its support and pledges its fullest cooperation toward advancing the widespread, community-wide vaccination of its residents against COVID-19," Lynch's draft Resolution stated. The Resolution further urged the Board to reject "the unfounded and unproven alleged hazards of the coronavirus vaccine, spurious theories… which if believed would endanger public participation in the vaccination program, and ultimately, the program's effectiveness."
Lynch further encouraged his Town Board colleagues, unless they are medically excused, "to set the proper example for all community residents to follow" by themselves being vaccinated as soon as they become eligible.
But back to the County Legislature's meeting, and sharing a positive statistic, Health Director Kruppa reported Cayuga Health Systems, his community's COVID vaccine hub, has already put more than 1,500 doses of the COVID vaccines into people's arms. Despite the reluctance by some, he said the vaccine's local utilization to date stands as high as 94 per cent, better than in many other communities. County Administrator Jason Molino proclaimed that Tompkins County's vaccine rollout stands "leaps and bounds ahead of the region."
Vaccinations, Kruppa cautioned, remain at present limited to health workers, emergency medical personnel and those few others Governor Cuomo has placed on his micromanaged checklist. In response to one legislator's question, the Director insisted State rules prohibit the advance registration of anyone not currently eligible, since Albany's criteria change week to week.
And no, Kruppa admonished one over-eager lawmaker, at least in Tompkins County, members of the local Legislature do not qualify to cut in line and get shots early under the guise of being "essential workers," as do members of Congress.
His comment prompted one unidentified off-camera legislator to shout into her zoom mic, "I'm waiting for old."
###
Drama, Not! Tompkins Legislature collegially re-elects McBean-Clairborne Chair
by Robert Lynch, January 5, 2021
Maybe meeting on zoom breeds agreement. More likely, the challenges in the Age of COVID-19 simply held partisanship at bay. But for whatever reason, the Tompkins County Legislature found choosing its Chair Tuesday (Jan. 5th) far easier and less painful that it did one year earlier.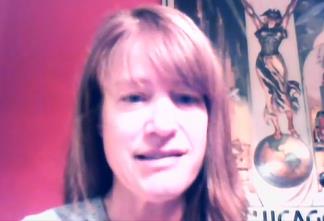 At the start of 2020, it took as many as eight consecutive ballots spanning four meetings and two months before a legislative majority settled on 20-year veteran Leslyn McBean Clairborne to lead them and become the Legislature's first African-American presiding officer.
This Tuesday, a much different scene unfolded, as lawmakers unanimously re-elected McBean-Clairborne Chair, in a process that consumed little more than four minutes.
"Leslyn was the absolute perfect person for the job," reflected Ithaca's Shawna Black, in placing McBean-Claiborne's name in nomination. "Her charisma, intelligence, and connection to our community makes her an amazing representative."
Lawmakers quickly returned the compliment to legislator Black, unanimously confirming her to a third term as Legislature Vice-Chair.
"This year has been quite a challenge," said McBean-Clairborne in accepting the Legislature's gavel—better put, the lead tile on the body's online meeting portal—and acknowledging the pandemic. "Tumultuous is not even enough to describe what we've all been through," she said.
Admittedly lost for words, and promising a more complete State of the County address two weeks later, the reelected Chair praised her colleagues for their collegiality and also the steady hand she—and they—have shown over the past year.
"We work well," McBean-Clairborne said. "We may not always agree with each other" (though voting records indicate they usually do). "But we don't have to be disagreeable."
"So we'll continue to build our relationships," she said, "and think about ways that we can be not only the beacon of hope, but be that example to other elected leaders of how people with different opinions, different minds, and different approaches can work together and accomplish what we need to accomplish."
One task before the Legislature is to fill out its roster, the County's lawmakers' left one member short by Anna Kelles' resignation at year's end as she advances to the State Legislature. The local body Tuesday set March 23rd for a Special Election for voters to choose Kelles' replacement, and at least one of those who'll compete in that election accessed floor privileges Tuesday to advance her own candidacy.
Leslie Schill, a newcomer to elective politics, yet a former five-year member of the County's planning staff and current Vice-Chair of its Planning Advisory Board, introduced herself , saying she'd advance a campaign based on "community health" in its many forms, not just medical.
Though by no means certain to win the election—sources have heard of a second potential contender—Schill, a 13-year resident of Kelles' Fall Creek legislative district and currently Director of Cornell's Campus Planning Office, sounded in many ways like Kelles herself, the candidate advancing ideas of a "Green Future;" environmental preservation, alternative energy, and affordable housing.
"I have appreciated the high-level view the County takes," said Schill. She praised how Tompkins County can "partner" with other municipalities, be a leader on local policy and then "kind of push up to the State level" and "lead from our place in Tompkins County for the rest of the State."
Schill will first need to petition for her place on the March ballot. Political parties are expected to caucus, only after which voters will know whether they'll be offered a choice at the polls.
###