"Listers" Win Out: Vaccine Registry Realized
by Robert Lynch, February 24, 2021; updated February 25, 2021
A week earlier, the idea split the Tompkins County Legislature down the middle, and local health administrators had questioned its need or benefit. But now, bowing to pressure, especially from senior citizens, those same officials have established a local "COVID-19 Vaccine Registry," one that notifies eligible recipients of available vaccine supplies and keeps them in the loop when an inoculation date might be set.
By Thursday morning (Feb. 25th), less than 24 hours after the Registry's launch, County Administrator Jason Molino told local municipal leaders that "several thousand people" had already filled out the online form.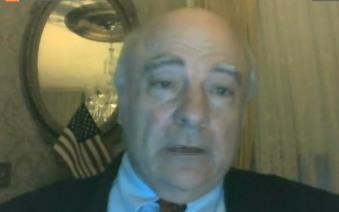 "This registry will help us identify the demand in the different priority groups and help us directly communicate with eligible populations," said Tompkins County Public Health Director Frank Kruppa Wednesday (Feb. 24th). "We recognize there continues to be some confusion and difficulty finding vaccine appointments, and it is our hope that this will be a useful tool for TCHD to make this process more efficient and adaptable for the community."
Be mindful that Kruppa had told the County Legislature only eight days earlier, February 16th, that a waiting list like the one he's just established "has no value," since without available vaccine in the Health Department's refrigerator, potential recipients might, effectively, live on false hope.
That same night, County legislator Deborah Dawson, a critic of the wait list concept, had said that in her opinion, "The entire point in having a list is just to make people feel better."
But the County's latest decision to register future vaccine recipients stands as a sweet victory for legislator Mike Lane of Dryden, who'd challenged the Health Department in early-February to set up the list, even if it could do nothing more than take down names.
"Elderly residents," Lane implored the Legislature February 2nd, "want to sign up for the COVID vaccine. They are not computer-oriented. They want a telephone number to call. They want a list; to be put on a list and then called back when there's vaccine available. Why can't we do this?"
Well now, Mike Lane, they've done it. Seniors have a computer link, and indirectly, a phone number as well.
As part of Wednesday's announcement, the Health Department said:
"Caregivers, family members, or friends can complete this registry on behalf of someone who does not have access to the Internet. Individuals without computer and/or internet access may also call 2-1-1 (877-211-8667) and someone can register them over the phone. TCHD will use this registry to distribute links for eligible groups to register for available vaccine appointments."
"If indicated in the registry," Wednesday's statement continued, "individuals who do not have computer access will be called by a staff member from 2-1-1 or the County's Office for the Aging to register for an appointment."
The latest Health Department decision answers the pleadings, not only of Lane, but also of the Enfield Town Board, which adopted a Resolution February 10th urging, in part, that "vaccine hotlines" be established to "compile waiting lists of eligible vaccine recipients." The Department's latest action would go a long way toward fulfilling the Enfield Board's request.
Health Director Kruppa tagged his Wednesday announcement with cautionary stipulations. Most importantly, he said, the registry does not sign up anyone for a shot. The patient must still initiate the process, and the speed toward sign-up still depends on how much vaccine the State supplies.
"Eligible individuals should continue to seek available vaccine appointments through pharmacies and State-run sites if they are able," the Health Department's Wednesday news release made clear. "This registry does not replace those processes. TCHD continues to encourage 100 per cent of eligible individuals to get the vaccine when they are able. The registry form will be updated as New York State expands eligibility."
Indeed, Kruppa's concern about potential patient complacency had driven his earlier reluctance to establish a list in the first place.
"If we create a place for people to sign up… and we have no vaccine to give them, they may stop looking at other places where they're more likely to get an appointment and get vaccine," the Health Director warned the Legislature February 16th.
But not only Lane, but also other influential senior members of the County Legislature pushed back on the Director that night, including retiring former Legislature Chair Martha Roberson, who'd argued seniors should be trusted to decide for themselves whether to search persistently for a speedy shot, or else "relax and wait."
Another legislator, Ithaca's Henry Granison, reported that night that despite Albany constraints, at least three other counties; Albany, Schenectady, and Onondaga, had already put wait lists in place.
Rigid, exceedingly-micromanaged State distribution rules now largely prevent the County Health Department from administering its own vaccine to healthy senior citizens. It can only inoculate seniors with carefully-defined "comorbidities" that put their lives at risk. The Department may, however, vaccinate certain essential workers, like health care staff and teachers. Senior citizens without comorbidities must try their luck signing up at local pharmacies or else at State-run clinics, the nearest in Johnson City or Syracuse.
Kruppa has been told local pharmacies receive only about 400 vaccine doses per week, far short of what meets demand. Online registration portals for State facilities often indicate no appointments available.
Distribution to pharmacies—kept on a completely separate track by the state—has, however, been hard for local health officials to track. Kruppa told municipal officials in a conference call Thursday morning that he believes each of Tompkins County's four Kinney's pharmacies are receiving 100 vaccine doses weekly. Tops in Lansing should be receiving some too. It's "hit-or-miss," he said. And Kruppa said he's heard "anecdotally" that federally-managed supplies might be headed toward CVS pharmacies soon.
As for coordinating pharmacy sign-ups with the County's new Registry, the Health Director conceded such a feat remains a work in progress. "We're not there yet," Kruppa admitted.
****
Taking a step back and looking at progress to date, county officials expressed encouragement Thursday as they shared vaccination progress on their weekly conference calls with Village and Town Board members.
According to State-furnished figures, County Administrator Molino reported local vaccination rates have penetrated the double-digits—barely. Nearly 21,000 vaccine doses have been administrated locally, reaching for the first time 13.6 per cent of the county's population. Exactly 13,788 of the total shots were first-doses; the rest second-dose boosters. The county's inoculation rate stands slightly above the 12 per cent figure reported for the state as a whole.
Asked by one municipal caller how soon the Health Department may reach out to put Points of Distribution (POD's) into outlying communities, Kruppa responded that "When vaccine becomes more available, we will be going out into the rural areas."
Those eligible for COVID-19 vaccination, including all persons over age 65, may access the Tompkins County's Vaccine Registry at : http://tompkinscountyny.gov/health/covid19vaccineform
###
Retirement Roster Set: Groton's Morey joins McKenna in leaving Legislature
by Robert Lynch, February 17, 2021
It's easy to think of them as mirror-image, bookend lawmakers; both Republican, both soft-spoken, both anchoring opposite corners of Tompkins County.
And now, both retiring.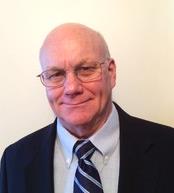 In words similarly brief, similarly understated, and similarly placed, Groton's Glenn Morey confirmed Tuesday (Feb. 16th) that he will retire from the Tompkins County Legislature at year's end, his statement—merely a couple of sentences, not a speech—strikingly similar to that of his Enfield-Newfield colleague, Dave McKenna, who announced his own departure plans two weeks earlier.
"I just want to let everybody know that I will not be running for re-election next year," Morey told the Legislature during opening floor remarks. "I'd also like to add that how nice it's been to work with such dedicated people over the years. Thank you."
That was it. Nothing more.
"I'm going to miss you two," Lansing Democrat Deborah Dawson said to both Morey and McKenna. "You don't say much, but you bring a wealth of experience, and you're always a pleasure to work with. The Legislature won't be nearly as nice without you."
Enfield-Ulysses freshman legislator Anne Koreman was next. "Thank you, Glenn, for your years of service and for mentorship and guidance to us 'Newbies,' a few years ago. Thank you for all your dedication to the legislators and to the county."
Morey becomes the last of the County Legislature's 14 members to decide reelection plans. Each of their 4-year terms comes up for a vote this fall. Democrat Anna Kelles resigned in late-December to join the State Assembly, and her seat must be filled in a special March election. Eight incumbent Democrats and Republican Mike Sigler have previously announced plans to seek new terms. In addition to McKenna, and now, Morey, veteran Democrats Martha Robertson and Legislature Chair Leslyn McBean-Clairborne, each announced their retirement plans in recent weeks.
The Morey and McKenna retirements put the Legislature's slim Republican presence in even greater jeopardy. For the past four years, the GOP has held just three of the 14 seats, all from rural districts. A competitive race in either McKenna's or Morey's district would risk depleting Republican ranks still further.
Glenn Morey joined the County Legislature through a Special Election in February 2015. He was reelected unopposed two years later. No political novice, Morey served 15 previous years as Groton Town Supervisor and for a decade before that as a Groton Village Trustee.
Perhaps the group's most reticent member, even more so than McKenna, Morey is seldom heard at meetings aside from casting his votes. He currently serves as Vice-Chair of the Legislature's Public Safety Committee and has served on the Budget and Facilities and Infrastructure Committees.
No candidates have yet announced to succeed either Morey or McKenna.
###
List or no list?
County pols tackle "Hunger Games rush" for vaccine
by Robert Lynch, February 17 2021; revised February 21, 2021
"It sucks."
Deborah Dawson nailed it, albeit under her breath, as Tompkins County legislators consumed better than an hour of their otherwise hum-drum Tuesday night meeting (Feb. 16th) discussing the agonizing plight senior citizens face battling stingy supplies, endless red tape, and fast-shutting sign-up windows in their frustrating, and mostly futile search for a speedy, certain shot against the coronavirus.
And for what may have been the first time stated publicly, County Public Health Director Frank Kruppa revealed that the State is handing local pharmacies only a measly 400 doses of the vaccine a week. Pharmacy shots remain the only sources of inoculant for healthy persons over age 65, unless you consider—and many do—those distant State-run centers, the closest nearly a two-hour drive away.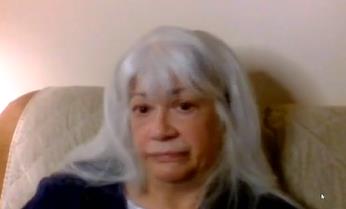 The weekly flow to the pharmacies "seems to have stabilized" at the 400-dose level, Kruppa said, based on his two weeks' worth of numbers. However, he cautioned, "It's not a trend yet if we don't have three data points."
The lack of accessible senior vaccine has quickly emerged as the flashpoint in the local coronavirus battle, with new cases of the disease and hospitalizations having trended downward, and area deaths stabilizing in the mid-20's.
"I wouldn't say the confusion is hard to understand," stated Lansing legislator Dawson. "They take this little population of vaccines, and for political reasons [the State] opens it up to vast numbers of people, and then they slice and dice it into tiny little pieces."
"When does the Hunger Game rush begin?" she asked, pressing Kruppa for a day or an hour at which seniors are most likely to snare an online appointment.
Supplies for his department, said Kruppa, are often learned on the weekend. As for when pharmacies get word, the Director could not say.
Dawson followed-up: "The problem is for us generic older folks, it is the Hunger Games. The drug stores are not handling this at all well. And there are way more than 400 people over 65 who would like to get these shots, and it takes maybe 10 minutes before those [appointments] are gone."
Pharmacy scheduling is "something we can't get our arms around and we don't have the influence over," County Administrator Jason Molino lamented. Molino's reply prompted Dawson's earlier-quoted quip.
Local Health Department allotments have varied week by week. And the latest State-rationed shipment stands as a classic example of top-down micro-management. Of the 1,300 doses just received locally, 200 must go to the hospital for first-line medical staff. Albany earmarks another 600 doses for next-tier essential workers, like teachers and grocery clerks.
Next down the line, said Kruppa, 300 doses remain earmarked for the newly-qualified "comorbidity" class. The final 200 doses regulators set aside, without exception, for recipients at a suddenly-scheduled "pop-up" clinic that'll take place later this week just around the corner from GIAC. The State sprung the pop-up site on Kruppa to expressly target minority populations. Higher-ups picked the site and delimited the number of vials. Kruppa said he could juggle the set-asides a bit, but not by much.
And whereas the State has barred local health officers from routinely registering healthy seniors for the vaccine they're told to get at drug stores, the GIAC schedulers can open-enroll just about anyone who's otherwise State-eligible. Why? Because Albany makes the pop-up rules different, Kruppa explained.
[Update: In what the cynic might call "par for the course," late Wednesday (2/17) Director Kruppa announced in an online Town Hall that the State, blaming weather delays, had canceled delivery of all Tompkins County's vaccine for the week, save for the 200 doses designated for the "Pop-up" Site. Pop-up doses will be administered; all others vaccinations must be postponed.]
****
But with supplies constricted and elderly patience running thin, lawmakers turned their attention Tuesday to whether they can—or should—compile a locally-staffed waiting list that puts seniors in line for vaccine when, indeed, it does arrive. On this finer point, legislative opinion split.
At their meeting a fortnight earlier, local officials implied it was a State mandate that barred their preparing a waiting list of eager vaccine recipients. But comments Tuesday pointed away from any Albany rule, but rather to the equal reluctance of local administrators. Indeed, the locals may stand as the greater roadblock.
Health Director Kruppa pushed back after legislator Henry Granison reported that at least three other upstate counties, most notably, Schenectady, have already put waiting lists in place.
"Without an appointment to give someone, having a wait list has no value," asserted Kruppa. Such a list, he argued, becomes quickly outdated. And he suggested it could even do more harm than good.
"If we create a place for people to sign up… and we have no vaccine to give them, they may stop looking at other places where they're more likely to get an appointment and get vaccine."
Pressed further by Granison as to how far Albany's long arm stretches, Kruppa drew the boundary line with precision. "We were prohibited," Kruppa said, "from scheduling appointments that we did not have vaccine for. That was the prohibition."
The Director's parsed words, more specific than two weeks prior, acknowledged that Albany rules may not explicitly ban a wait list, but rather leave listing to local discretion providing no list carries with it a registration.
And not all on the County Legislature looked kindly on the Health Director's stab at social engineering.
"I think we should trust our residents," said Dryden's Martha Robertson. She credited her husband for having "jockeyed the websites," first snagging an early-April appointment for her; then later, a better one ten days sooner. Robertson said his first attempt would've been good enough for her.
"Some people will relax and wait," said Robertson. "Other people will continue to search." Give them the alternatives, but "trust our residents with that nuance…. We can give our residents a measure of sanity. There's a desperation here."
"People are very anxious and have a lot of stress," observed Danby's Dan Klein. He said he knows of people whose best efforts brought them appointments no better than six or eight weeks out. "They are satisfied. They are happy," Klein reported. "The stress is gone and they can go on with their life."
Klein surmised a wait list would transfer the appointment-shopping burden from the constituent to the government. Make it a "county service," he urged.
"Have we criticized the State?" asked Dryden's, Mike Lane, who'd initiated the waiting list concept at the Legislature's last meeting. "We [must] listen to our constituents who are not happy."
But contrary voices also populated the County Legislature's zoom room, including Dawson's, who while critical of vaccination rollout procedures, shared no corresponding sympathy for wait list supporters.
"The entire point in having a list is just to make people feel better," Dawson insisted. List-makers lack access to vital insurance data. They can't make appointments on residents' behalf. Dawson viewed list-making as little more than a waste of staff time. She'd vote to oppose it.
"We need to trust people to be grownups," Dawson continued, in words some might say stood at odds with her advice earlier in the hour. "Ask them to be patient, because within the next couple of months, the faucet will open up and then there will be enough vaccine for everyone."
"I don't think this is about trusting our residents," remarked legislator Shawna Black, pivoting on Robertson's earlier comment. "I think this is about trusting our staff," including Kruppa and Molino, "that are in their hired roles to take care of our county."
The longer legislators talked, the more Director Kruppa made obvious that the lack of a county-wide wait list has more to do with County and Health administrators' preferences, than with Governor Cuomo's edicts.
Yet one lawmaker not complaining about lack of elder-vaxx is Enfield-Newfield legislator Dave McKenna. He traveled south, avoiding Empire State bureaucracy altogether.
"I finally gave up on Tompkins County," the 73-year old McKenna said. "I went to Sayre, Pennsylvania. It took me about 15 minutes to get signed up. No B.S."
Of course, the Keystone State. Why didn't we all think of it? Now brace for the stampede. First, fireworks; now vaccine.
****
Note: This story has been subsequently clarified to indicate that local vaccine supplies are counted in terms of doses, not vials. A vial of coronavirus vaccine can contain between six and ten individual doses. We regret any confusion.
###
Lemke named to Enfield Town Board; vaccination measure passes
by Robert Lynch, February 10, 2021; additional reporting February 14, 2021
Jude Lemke, a long-time fixture at Enfield Town Board meetings during the 2019 Wind Law debates and a known ally of former Supervisor Beth McGee, became that Town Board's newest member Wednesday (Feb. 10th), appointed unanimously by the Board's remaining four members to fill the vacancy left by the recently-resigned and short-tenured Michael Miles.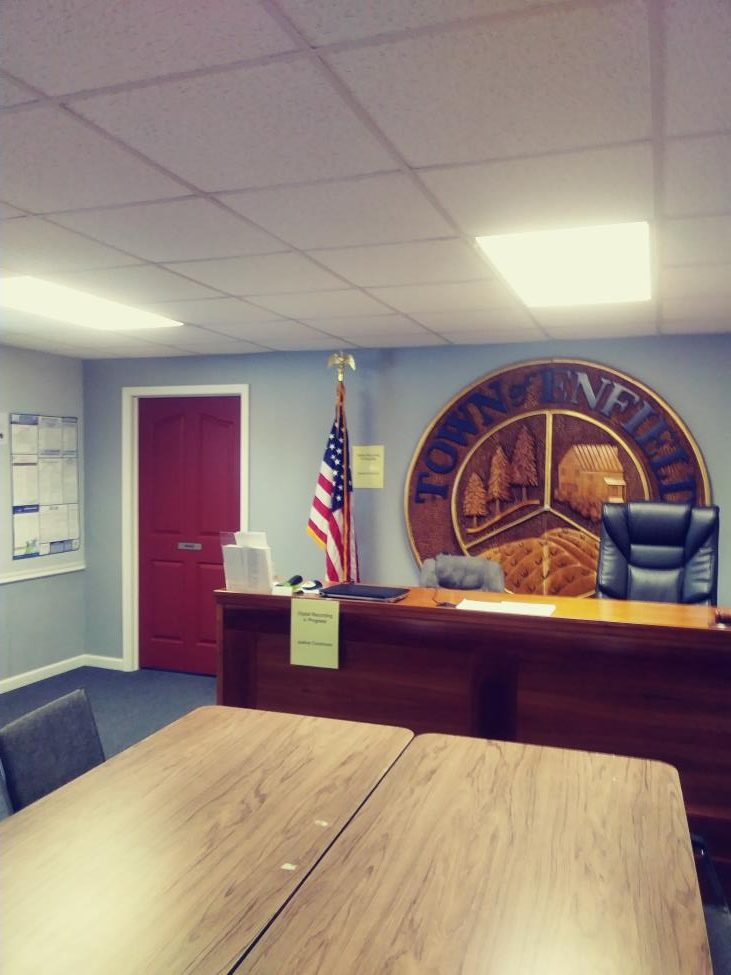 Lemke, former Chair of the Town's Renewable Energy Advisory Committee and a prime architect of the Town's controversial 2019 law, which regulated commercial wind power to a point some local officials alleged approached an outright ban, won out in the chase for the Board's open seat, beating three competitors, including Enfield's former Supervisor, Ann Rider.
The appointment fell near the midpoint of the Board's three-and-a-half hour monthly meeting, a session which saw members, without argument, adopt a strongly-worded Resolution urging State authorities, including Governor Cuomo, to relax tight regulations and allow localities discretion to decide how best to vaccinate senior citizens against COVID-19 and how to schedule seniors in advance until needed vaccine arrives.
The retooled Resolution, resubmitted by Councilperson Robert Lynch (this writer) and replacing one he'd submitted, but the Board then rejected, last month, urged that "New York State authorities immediately and significantly relax their overly-rigid and unnecessarily-centralized control of coronavirus vaccine distribution so as to permit local Health Departments, including the Tompkins County Health Department, to prioritize vaccinations based on local conditions and needs."
The Resolution alleged that the current State-micromanaged, pharmacy-based distribution network for seniors "has proven to be haphazard, uncoordinated and unreliable, and has frustrated many senior citizens to the point of despair."
Once read into the record by Lynch, and seconded by Councilperson Virginia Bryant, the 750-word pleading for State changes passed without debate. It will be forwarded to as many as eight State and local officials, including the Governor and his Health Commissioner.
****
The Councilperson's Choice: "For the past 43 years, I have been an attorney, licensed to practice in NY, and I believe my legal skills will be invaluable to the Town Board as it works to address the issues confronting our town," Jude Lemke wrote in her application to join the Town Board as Michael Miles' replacement.
Lemke, previously a licensed CPA, who plans to retire in May as Vice President of Tax for Corning, Incorporated, added, "There are many important issues that the town needs to address in the future and I believe my skill sets and my proven commitment to the town make me a strong candidate for this position."
Answering Board members' questions Wednesday, Lemke struck broad, rather than narrow, themes, saying she'd work to increase Town revenues, pursue new investment opportunities for Town reserves, and attempt to "monetize broadband," including possibly "charging Clarity Connect for that tower they erected on Town property" off Mecklenburg Road.
If a line was to be drawn among the applicants Wednesday, it was on renewable energy, an issue on which former Supervisor Rider staked her candidacy, but on which Lemke hedged.
"Fossil fuels are in the past," stressed Rider, who added that, "I think the Board needs to be very sure that any person seated on the Board is committed, committed, committed to clean energy, and taking every advantage of that in the Town, which has not been the case in the past." Rider's comment clearly targeted Lemke's past objections to the never-built Black Oak Wind Farm, a project Rider had favored.
"I'm not against Green Energy," Lemke later insisted. But when Councilperson Lynch pressed Lemke on whether she backed renewable energy "100 per cent," as Rider does, the Enfield Wind Law's principal author sought safe middle ground.
"It depends on how you define it," Lemke said of renewable power. "Obviously, I think the Wind Law, the Solar Law we put in were an important way to protect the Town."
When Town Clerk Ellen Woods interjected that "humans are part of the environment," too and questioned how each candidate stood on Enfield's allegedly "undercompensating" her own position, Lemke drew a blank, professing ignorance:
"I'm afraid I'm not really prepared to answer that question," Lemke admitted. "That's not an issue I've kept up with…. I don't know what you're making. I don't know what your hours are."
[Clerk's pay has been a hot topic at numerous recent Town Board meetings; Woods earns $24,000 annually and insists she works full-time.]
In contrast to Lemke, Rider's response to Woods was more pointed: "If you don't want to work for that salary, don't run for the job."
While Lemke for her work on the Wind Law, and Rider for her past service on the Board from 2012 – 2017, may be household names to many; newcomers Cassandra Hinkle and Hanna Volpi also vied for the Board's open seat. Hinkle's accomplishments include volunteering at the Enfield Food Pantry and establishment of "the little library," that mailbox-sized book lending service, now located off the Highway Garage driveway.
"I have my finger on the pulse," said the 35-year old Hinkle. "I'm young. I have new ideas. I don't have any allegiances, and I want to see everything in the community succeed."
Volpi did not attend Wednesday's Board meeting, citing a scheduling conflict.
As with the Miles designation last November, the four Board members deciding Wednesday's appointment first read each candidate's statement, then allowed each applicant speaking time, asked questions, discussed relative merits in open session, and then chose favorites.
In voicing their initial preferences, members quickly put Lemke in the lead. Recalling past controversies, Councilperson Virginia Bryant credited the energy committee leader's "knowledge and her ability to transport that to many people in crowded meetings."
"She seems like a real bargain to me," said the Board's James Ricks, lauding Lemke for her qualifications.
Lynch remained the lone holdout, initially favoring either Rider or Hinkle; then settling on Cassandra.
"We are in some respects a young Board, but in other respects a very old Board," Lynch observed, noting that only Bryant, who'll retire at year's end, has tenure longer than 14 months. But at the same time, he said, as many as three of the Board's four incumbents are 70 or older. Lemke is 68; Rider still older.
"I'd like to think age brings wisdom," said Lynch. But, he added, "It also means that we're tiring a bit and we may not have quite the enthusiasm and youthful energy that someone in her 30's and 40's has."
Crediting Cassandra's "youthful energy," Lynch backed Hinkle in the Board's straw poll. All others favored Lemke. On the final vote, Lynch switched to Lemke, arguing "It's important we all come together and agree in unanimity."
An astute observer could speculate the majority's sentiments toward Lemke jelled within just days—maybe hours—of her appointment. Lemke's application was the last submitted. And Supervisor Stephanie Redmond openly acknowledged she'd earlier planned to back her friend, Hinkle, but then changed her mind.
"I'm going to have to pass on Cassandra. So sorry, my dear," Redmond said in her apologetic brush-off. "I will go for Jude because we do have some legal stuff coming up."
At meeting's end, Lynch said he'd ask Hinkle to join the Town's Cemetery Committee, perhaps as its Chair.
Wednesday's action ends, at least for now, a musical chairs cycling that's plagued Enfield governance since autumn. In less than four months, the Town Board has filled three Councilperson's vacancies and also the Supervisor's post. Most notably and controversially, Michael Miles abruptly exited the Board January ninth, the two-month appointee observing Enfield officials "seem self-destructive with behavior reminiscent of cliquey school children."
****
Other Business: Unlike the legislative food fight that marked Redmond's elevation to Supervisor January 12th, most discussion at Wednesday's busy Board meeting remained peaceful. Voices rose, however, when Redmond pressed for a 20 per cent pay raise for Town Bookkeeper Brian McIlroy. It would elevate McIlroy's annual compensation to $12,000. Critics have complained the raise is too much, and Town Clerk Ellen Woods has asserted any raise would be better awarded to her.
In numbers Redmond would later dispute, Woods calculated that based on State-mandated hours-reporting, McIlroy is already earning as much as $37 per hour, while Woods' $24,000 annual salary translates to less than minimum wage.
"The job has ebbs and flows," McIlroy explained, arguing the State-required workload snapshot did not accurately represent his year-round obligations. The bookkeeper claimed a former accounting colleague of his now earns in the six digits. Lynch expressed little sympathy, comparing McIlroy's hourly rate to Woods'.
In the end, disputing the numbers and unsure how much of a raise to grant, if any, the Board postponed action on the bookkeeper's pay until March.
Meanwhile, Clerk Woods confirmed at Wednesday's meeting that she will not seek re-election this year. Instead, she endorsed her 2019 rival, now this year's candidate to succeed her, Mary Cornell. The Board Wednesday approved Cornell be brought in as a newly-created Second Deputy Clerk to write a Town Clerk's Operations Manual.
"Thank you for the opportunity, Enfield," Woods told the Board. Woods has previously hinted at a run this year for Town Board, but has not firmed up her intentions.
As for her chosen successor, Woods said she has "great respect" for Ms. Cornell and is "excited that she'll be running."
###
New Solar Farm passes environmental test; but Planning Board must rerun Hearing
by Robert Lynch, February 4, 2021
"There's never time to do the job right, but always time to do the job over." Who said that?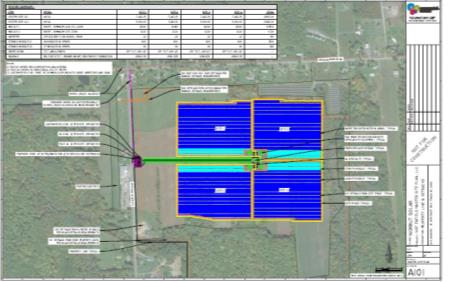 It took the eagle eye of a knowledgeable town citizen to prompt the Enfield Planning Board Wednesday (Feb. 3rd) to admit its error and force yet a second Public Hearing on what would be the town's newest and largest solar farm.
"If we didn't provide notice, then the Public Hearing was invalid," cautioned Jude Lemke, Chair of the Town's now mostly-dormant Renewable Energy Advisory Committee, the group that drafted much of Enfield's 2019 Solar Law.
It was only in January that Town planners held a perfunctory and uneventful Public Hearing into Norbut Solar's proposed $27 Million, 20 Megawatt solar farm for fields east of Applegate Road. The hearing drew only project praise. Neither Lemke nor anyone else, whether on or off the Planning Board, objected
But Wednesday, Lemke spotted a procedural flaw. While Enfield's Site Plan Review Law generally relieves developers from notifying nearby landowners of their plans, the more-stringent Solar Law requires notice be given within a one-mile radius. And though the Solar Law molds itself within site plan review, the Solar Law controls when the provisions conflict. No one gave mile-radius notice for the January Hearing. So the Planning Board must take testimony again. It's set its new Hearing for early March.
Despite the solar farm's size and visual alterations, the project, first unveiled last October, has enjoyed smooth sailing to date. Wednesday's Planning Board meeting continued that journey, with the Board breezing through a 10-page, 18-section, 128-question State Environmental Assessment Form. The Board then unanimously gave Norbut a "negative determination of environmental significance." In the law's notorious double-negative terminology, the negative determination conveys a lack of environmental harm and precludes requiring the developer prepare a more exhaustive Environmental Impact Statement.
Planners found what few impacts might occur were either too negligible to cause worry or stood amply abated.
As one example, planners acknowledged the solar panels might take some valuable cropland out of production. But they looked on the bright side. "It may have value in the end," remarked Board member Mike Carpenter. Land lying fallow for a few decades, he said, could bounce back stronger in the future should the solar farm's developers ever pull up their panels.
As for the required second hearing, Norbut's backers saw it less as a nuisance than as an opportunity, a blessing perhaps.
"I'd rather slow the process down and do the project right," said Dan Huntington, Norbut's Business Development Manager. "I'm all for following the letter of the law and following every stipulation."
Huntington said that by postponing final approvals until March, Norbut had time to submit all its documents, to "dot all the 'i's," and to resolve some last-minute funding matters that'll likely delay the project's consideration by the County's Industrial Development Agency. He acknowledged those funding source wrinkles have "really shaken the solar community," but he downplayed their impact on the Enfield project.
"We're looking for a March wrap-up," Huntington said to the Board, suggesting final approvals might follow that newly-scheduled second hearing.
The Norbut proposal, the largest for Enfield so far, would occupy roughly 100 acres of a nearly 250-acre tract of farm fields and woodland across from Johnny's Wholesale and the Neno Airport on Applegate Road south of Route 79. To place it within the right funding category, developers need to split the project into quarters, each segment claiming its separate tax parcel; effectively a "farm" of its own.
But such a subdivision-in-name-only imposes "a little bit of a hiccup," Huntington told the Board.
Enfield's Solar Law stipulates that a solar array can occupy no more than 60 per cent of the lot on which it sits, a provision imposed to help keep the neighborhood rural. While Norbut's proposal would meet the rule for its total acreage, each component lot might not.
Huntington predicted he'd need a waiver. Planners suggested Wednesday there'd be no problem. "I'd be 99 per cent sure of it," Carpenter said of the work-around.
If final approvals come soon, and public comment remains favorable, site work on the Norbut project could begin later this year, with panel placement in 2022.
###
Give me a number; write down a list.
Chaos, rigid rules stymie seniors hunting for elder-vax
by Robert Lynch, February 3, 2021
Why can't scheduling a shot be made simple?
For those of us who remember the fifties or before, why can't we place ourselves in line for coronavirus vaccine as easily as we call the doctor? Is it our sunset status on the generational divide? Is it our naiveté surfing cyberspace? Or maybe, just maybe, is it because New York's highly-touted, computer-tethered vaccine registration scheme is simply broken beyond repair?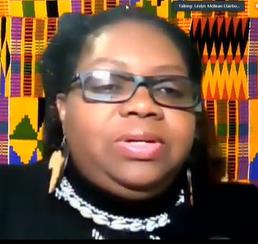 Senior citizen-borne frustration bubbled to a boil at the Tompkins County Legislature Tuesday night, Groundhog Day, as Dryden's Mike Lane, himself a recently-enshrined septuagenarian, put to colleagues his most simple of questions, the product, he said, of his ever-more-frequent constituent complaints.
"Elderly residents," said Lane, "want to sign up for the COVID vaccine. They are not computer-oriented. They want a telephone number to call. They want a list; to be put on a list and then called back when there's vaccine available. Why can't we do this?"
Simple questions always befuddle the bureaucratic class. And so they did Tuesday, as County Public Health Director Frank Kruppa, attempted his best reply. Kruppa's pass-the-buck rebuttal pointed fingers of blame at bare pharmacy shelves, lightning-fast delivery changes, and those darned Albany dictates. But his words did little to assuage elder-class anxiety.
"The short answer, Mike," answered Kruppa, "is that we don't get any vaccine for 65-plus in the county. All of that is only available in pharmacies and [State-run] sites."
"And quite frankly," the Director continued, "the timing that we get information about when vaccine is being delivered or allocated to the local pharmacies is too late. Those shots, if they approved them, are already gone."
Bottom line: Pharmacy free-for-all. No plan, no predictability, no promise. And of course, no help.
For the moment, at least, the trickle of vaccine Governor Cuomo sends Kruppa's Department is earmarked for narrowly-defined classes of essential workers, like firefighters and teachers—and this week, transit staff. Oldsters need contact the drug store; some drug store. Good luck.
And also made ever-so-obvious, Kruppa's less-than-reassuring reply conveyed to the graying masses everything they most hate about "the system," and why so many of their—my— generation dismiss all of those brilliantly-devised, millennial-concocted, computer-modeled distribution schemes as miserable failures. The brightest young minds and their amazing algorithms can't bring shots quickly and effortlessly into the arms of the Elvis generation. Thus, they fail.
"Elected officials are failing our elderly residents," bemoaned Enfield's Greg Stevenson, a former County Legislator, in a blast email he sent Town, County, and New York State elected officials January 23rd. "In Tompkins County," Stevenson asserted, "you must have a computer or smart phone to navigate the cumbersome online sign-up process. My parents can't do that, and I've had no success doing it on their behalf."
Greg's parents are 93 and nearly 97. He calls them "prisoners in their home" for lack of a vaccination.
In scheduling, argues Stevenson, simplest becomes best. "For folks over 62 years old, set-up a phone registration line that works, with a real person to speak to. Set up appointments giving the oldest adults the greatest priority."
Great idea. You know there's a catch. You guessed it. Albany says "No."
"The State specifically directed local health departments not to create a waiting list," County Administrator Jason Molino cautioned lawmakers Tuesday. "It's not something we agree with… But we have no control over this."
County officials did suggest the 2-1-1 referral service could eventually provide computer-challenged seniors help; someday, but not now. Pharmacy registration windows open and close too fast, Kruppa cautioned. Registration via 2-1-1 is "not compatible" at present.
"Our seniors deserve better," Legislature Chair Leslyn McBean-Clairborne chimed in. "But I wish to emphasize it's not within our control and it's not for a lack of trying."
"Drawing the line is not a comfortable thing to have to do," concluded Kruppa, noting the State has been "very strong in their language" as to who's currently eligible for County-administered vaccine and who is not. Adding to the chaos, he remarked, the Governor had just "doubled-down" on supposed eligibility, including even more shot-eligible population categories, further straining the system, yet not doling out enough vaccine to inoculate them.
"He made it worse," complained Kruppa, "when we already have a demand problem." "And that," he said, "doesn't help anyone."
The night's take-away for anxious seniors: Happy pharmacy hunting. But please, for now, don't bother calling the County. They can't help.
###
Legislator McKenna to call this term his last
by Robert Lynch, February 2nd, 2021
Publicly confirming one of Tompkins County's worst-kept political secrets, three-term Tompkins County Legislator David McKenna announced Tuesday (Feb. 2nd) that he will not seek re-election to a fourth legislative term. McKenna announced his decision before the County Legislature's biweekly evening zoom meeting, confirming speculation that's circulated for weeks.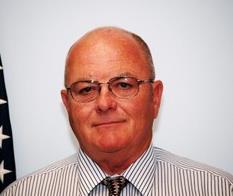 "I've had a good time doing this," McKenna told his colleagues, speaking almost under his breath. "It's now somebody else's turn." His disclosure was brief, lasting only a few seconds.
Nine days earlier, McKenna had privately shared with this writer that he planned to end his legislative tenure at year's end, but requested those plans be kept secret until Tuesday's meeting. "Twelve years on the Legislature; that's enough," the soft-spoken McKenna advised me January 24th.
The long-serving GOP lawmaker, who chooses his words carefully, concisely, and to the point, told me that as he approaches 74, he wants to "travel and do things if we can get this COVID thing straightened out."
"I'm sorry you're not running," said Legislator Anne Koreman, who shares Enfield representative duties with McKenna. "I've enjoyed working with you and learning from you." Koreman concluded that she and her colleague have represented Enfield "pretty seamlessly."
Republican McKenna's legislative District Eight comprises all of the Town of Newfield and that portion of Enfield south of the Route 79 centerline. Koreman serves Enfield residents from Route 79 north, plus Ulysses and a slice of the Town of Ithaca.
McKenna told me Tuesday that he did not know of any candidates yet planning to succeed him. Any who do would need to petition this March to compete in a June primary for party nominations. Independent candidates for the November General Election would petition later.
McKenna, who resides on Douglas Road, Newfield, is one of only three Republicans on the County Legislature. He was first elected in 2009, beating a third-party candidate, Dennis Hartley and earning nearly 70 per cent of the vote. McKenna was re-elected unopposed in both 2013 and 2017.
Rumors of McKenna's impending retirement proved hard to tamp down in recent weeks. First, members of the Tompkins County Democratic Party's Executive Committee openly discussed District Eight prospects in mid-January, confidently assuming McKenna would not run. The same assumption permeated a meeting of the Enfield Democratic Committee January 24th, and then the full County Party Committee's discussions three nights later. All the while, McKenna, himself, remained mum.
McKenna becomes the third incumbent, and the first Republican, on the 14-member Democrat-leaning Legislature to announce plans not to seek re-election within the past two weeks.
Democratic Legislature Chair Leslyn McBean-Clairborne and former Chair Martha Robertson revealed their retirement plans separately, Robertson at the Legislature's prior meeting, January 19th, McBean-Clairborne in a subsequent media interview.
Democrat Koreman announced her own re-election plans in a joint statement with five fellow Democrats January 13th. Despite the decennial census, the County's legislative districts will remain the same for the next four years, as members declined last year to shorten their next terms so as to accommodate reapportionment. Districts will change no sooner than for the following election in 2025.
All 14 positions on the County Legislature, each a four-year term, will be decided this fall. At least eight of the incumbents have said they'll be running. One seat, vacated by now State Assemblywoman Anna Kelles, remains vacant pending a March special election.
On the County Legislature, McKenna currently chairs the Downtown Facilities Committee, charged with laying plans for some 20 Million Dollars in capital improvements, including a new County Office Building on Tioga Street. McKenna serves as vice-chair of the Legislature's Facilities and Infrastructure Committee and has served on the Planning, Energy, and Environmental Quality Committee.
A Geneva native and former active duty member of the US Naval Reserve, McKenna, a designer and draftsman at NCR for 16 years, helped start Ithaca Peripherals, Inc. and served there for more than two decades, including as its manager of Mechanical Engineering. He's since driven an Ithaca City school bus and driven for Ithaca Airline Limousine.
On the County's biographical webpage, McKenna states that his goal in serving on the Legislature is "to bring common sense to county government."
Legislator Robertson, like Koreman, paid McKenna tribute at Tuesday's meeting, Robertson remarking that in their mutual retirement, "we'll have to go golf."
###