Bye-Bye "Community Solutions"
Navigating Nuance: Common Council tweaks, then passes policing reform
by Robert Lynch, March 31, 2021; additional reporting April 1, 2021
At last, it's over! (At least for now.)
Ending a seemingly endless sequence of studies, forums, committee reviews, and finally legislative votes, Ithaca's Common Council Wednesday (Mar. 31st) granted final, unanimous consent to the controversial and ambitious city-county Collaborative Reimagining Public Safety Draft Report.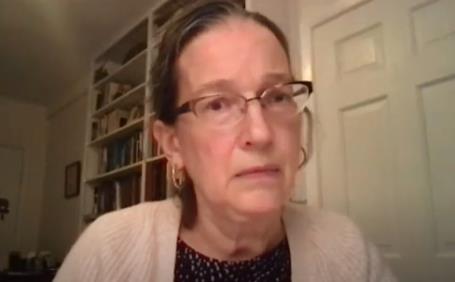 None too soon, to be sure. By his executive order imposed last June on every municipal police agency, Governor Cuomo mandated municipalities, including the City of Ithaca and Tompkins County, examine their agencies and lay down plans to enhance enforcement equity and root out systemic racism within the departments. The Governor demanded an answer by April first. Just meeting the deadline, Tompkins County's Legislature passed its Reimagining Resolution Tuesday (3/30). Common Council's deadline-eve ratification on a closely-dovetailed Resolution provided the Collaborative's draft its final approval.
But whereas the County's larger population—particularly its more conservative, rural residents—have faulted the Plan's overreach and criticized City politicians and activists for disproportionately driving the debate, citizen reaction in the City has proven more quiescent; that is, outside the ranks of the Ithaca Police Department and its supporters, whose members have accused Ithaca's leaders of attempting to neuter law enforcement, as well as break the police union and fire its members.
Since its public unveiling little more than five weeks ago, Reimagining's most ambitious initiative has been its most controversial, namely the replacement of a traditionally-ranked, military-regimented Ithaca Police Department (IPD) with a civilian-run and partially-unarmed agency first-branded a "Community Solutions and Public Safety Department." While the change would be city-exclusive, the blowback has extended beyond the city line and tarnished the overall report for many. "People throw the baby out with the bath water," member Shawna Black told the County Legislature Tuesday. "After that first recommendation, people said, 'this is garbage.'"
Fast forward to Wednesday at Common Council: From start the finish, the two-and-a-half hour zoom session had a "wade in the weeds" quality to it, as ten nearly like-minded Alderpersons and Mayor Svante Myrick stumbled through nuanced revisions to the Police Department's restructuring language, making revisions on the fly, and bearing witness to the fact that exactly what they wanted to create, and how they wanted to create it, held a life span lasting only until someone else's better idea.
But to many at a distance, all that matters may be the wording. At George McGonigal's suggestion, Council purged the words "Community Solutions" from any new policing agency. Going forward, what may, and likely will, replace the IPD would be the "Department of Public Safety." And another amendment made clear that those it employed with arms at their side would clearly be defined as "police officers."
"I'd just as soon call a duck a duck," McGonigal said.
Tweaked around the edges through incessant iterations and repeated votes, the final two-step proposal, Alderperson Seph Murtagh's creation, called for the City to "create" the Public Safety Department, which "may be led by a civilian director," and then leave it to an implementing task force to "design" the new department around the larger concept. To the ten on Council, linguistic precision mattered most.
****
Of any in the zoom room, Mayor Myrick voiced the night's strongest support for decisive, timely action. He worried aloud that too much deference and delegation could delay implementation and would send reform activists the wrong message. "The Task Force will have a much easier time," Mayor Myrick said, if there's firm direction from Common Council.
Indeed, it was that mayoral drive for decisiveness, along with the twin issues of timing and transparency, which brought to Council Wednesday its faintest spark of controversy.
"The best task force in the world could take 20 years" to design a new department, Myrick warned. "I have enough information to make that decision," he asserted.
"Can you share it with us?" implored Alderperson Donna Fleming.
"I have," Myrick answered, the Mayor leaning only upon the pages, appendices, and authors of the Reimagining Report, a document brought to the public's eye only in late-February. "I trust that work. I trust that process, and I believe this could set us on a better course."
Unassured, mildly annoyed, and exasperated, Fleming pressed her point:
"I think that's a false dilemma and a bit unfair…. I don't think it's fair to say we're asking for every last detail that might take 20 years. I think we all have very good intentions. But the fact that I'm asking the question does not imply that my heart is not in this just as much as anybody else's."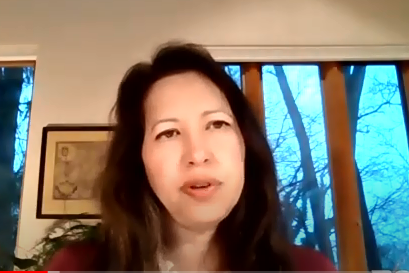 "This is a decision that has not been done in the public view," Alderperson Cynthia Brock reminded her colleagues. "It's entirely reasonable to ask for a task force to work in the public realm to put forward the creation of a new department"
And if that task force drags its feet for 20 years, argued Brock, "That's a management issue."
But to Alderperson Laura Lewis, for Council to "create," and for a task force to merely "design," or otherwise implement lawmakers' directives, carries significance. "Create" gives Council "direction," she said.
"We're making a clear message to the public," said Lewis, "Change is necessary, and the time for change is now."
From start to finish, in contrast with their at-times discordant County legislative counterparts one night earlier, the all-Democrat Common Council and the Mayor remained in relative unison Wednesday, disagreeing only when dissent really didn't matter. Clear evidence became known that the IPD will transform into something new, whether or not officers in blue like the idea.
One complication could arise, however. Alderperson Brock mentioned the restructuring plan could trigger a charter change and a permissive referendum.
But that's a challenge for another day. The votes have been cast. Reimagining Public Safety's in the mail. The Governor's gotten his answer, and all's right with the world (apart from within the Ithaca police station.)
"We're making a clear message to the public," echoed Alderperson Laura Lewis, "Change is necessary, and the time for change is now."
From start to finish, in contrast with their at-times discordant County legislative counterparts one night earlier, the all-Democrat Common Council and the Mayor remained in relative unison Wednesday, disagreeing only when dissent really didn't matter. Clear evidence became known that the IPD will transform into something new, whether or not officers in blue like the idea.
One complication could arise, however. Alderperson Cynthia Brock mentioned the restructuring plan could trigger a charter change and a permissive referendum.
But that's a challenge for another day. The votes have been cast. Reimagining Public Safety's in the mail. The Governor's gotten his answer, and all's right with the world (apart from within the Ithaca police station.)
###
Released cop-killer's role in drafting Reimagining Plan eclipses Tompkins Legislature's final vote
by Robert Lynch, March 30, 2021; additional reporting May 31, 2021, 10:37 AM
It was headed toward being an undramatic, albeit significant meeting of the Tompkins County Legislature Tuesday (Mar. 30th) until Mike Sigler spoke up. And when he did, the Legislature's review and approval of the city-county Collaborative's Reimagining Public Safety Draft Report took a strikingly different turn, one that divided the Legislature's majority liberals from its small band of conservatives.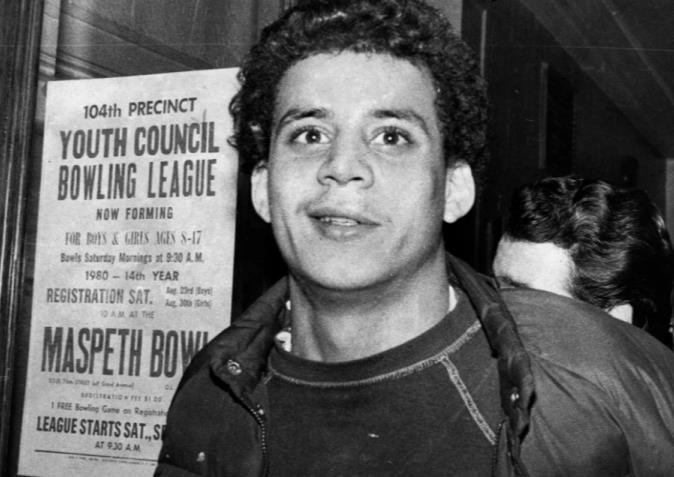 "I was only talking about (Richard) Rivera because it was in the paper and now it's on Channel 9 News," Lansing legislator Sigler told his zoom colleagues three hours into their meeting, as members put a string of amendments to bed and headed toward a final vote. "I believe that people when they get out of prison can make something of their lives. But this man shot a police officer… I don't know what you say to that," Sigler said.
The significance comes when you realize Richard Rivera, paroled in 2019, was among the many, often outwardly-anonymous, contributors to the Collaborative's 98-page policing Report. Rivera reportedly sat on an advisory group for the study, one he secured through his "community involvement and job as an outreach coordinator helping the homeless through Opportunities, Alternatives and Resources of Tompkins County," according to a posting on WSYR(TV), Syracuse's website.
According to local media reports, Rivera's association with the local study and his past criminal record had received earlier, limited coverage. But before the New York Post broke the story Monday (3/29), and supposedly Fox News picked up on it too, the ex-con's involvement never gained traction locally. With Tuesday's Legislature meeting, it clearly has.
"If you didn't think that would harm the relationship with police, I don't know why you wouldn't have thought that," Sigler continued. "I mean, Robert Walsh, police officer, just doing his duty, trying to stop a robbery, gets shot. He's on the floor helpless, and Mr. Rivera goes and executes him. I don't know how that goes away."
Sigler was one of only two County legislators to oppose the Reimagining Plan's authorizing Resolution Tuesday. Fellow Republican Glenn Morey of Groton was the other to vote no. (Both Enfield legislators, Democrat Anne Koreman and Republican Dave McKenna, supported the measure.) Before his vote, Sigler complained that "police don't feel like they've been involved in the Reimagining process."
Democrat Legislature Chair Leslyn McBean-Clairborne was most sympathetic of Rivera's plight and urged forgiveness.
"I don't think that we should have written these people off who've done their time," McBean-Clairborne said.
"We in this community pride ourselves in saying (as Sigler had acknowledged) that you certainly believe in second chances. And Mr. Rivera," she added, "is definitely one of those individuals."
McBean-Clairborne, herself African-American, recited the names of high-profile victims of police violence, then added, "It doesn't mean that as a community we've written off police because these folks have lost their lives at the hands of police. And so as a community, I don't think we should be writing off citizens who have served their time for the crimes they have committed as well."
The Chair's analogy equating law-abiding police with a former cop killer may be lost on some, but not on several of McBean-Clairborne's fellow Democrats who broke with customary civility to fault Sigler for what he'd said.
"On behalf of I believe the majority of the Legislature, I want to sincerely apologize to Mr. Rivera for my colleague's disparaging comments," said Enfield-Ulysses' Koreman.
"I would remind Mr. Sigler," lectured Lansing's Deborah Dawson, "that the report and the recommendations are not Mr. Rivera's report and recommendations."
"As I understand the process," Dawson added, "Mr. Rivera's involvement was limited to getting buy-ins from a community he's uniquely qualified to communicate with, and to get them to come and participate in this process which they do not trust and with good historical reasons."
According to the New York Post's reporting, Richard Rivera, when 16, joined in 1981 by four teenaged compatriots, entered a bar in Queens past Midnight, intending to rob the place. The 36-year old Walsh, off-duty in the bar after his shift, identified himself as a police officer and reached for his gun. Rivera first shot Walsh in the shoulder, and then, according to the newspaper's account, "walked over to the officer as he lay helplessly wounded on the floor, pressed his gun to the cop's head and blasted him again,"
Rivera was released two years ago after spending 39 years behind bars.
****
Tuesday's legislative talk-a-thon defied prediction in other, less personal ways. Going in, observers predicted the fate of the Ithaca Police Department's SWAT command vehicle would dominate the debate. It did not. Instead, lawmakers shelved the County's potential repurposing of the IPD's beleaguered "Truck 99," as police announced their renewed attempt to persuade City Hall to let them keep the vehicle—likely repainted, and with the word "SWAT" stripped off.
"We want to keep a valuable asset and show that we're listening," IPD Lieutenant Jake Young told the Legislature, the officer acknowledging concerns voiced by minority group members, including participants in the Reimagining Report's focus groups, that the vehicle's militarized image evokes "trauma." Young talked of a quick repainting of the two-decade old IPD fixture and offloading its high-powered guns to a separate vehicle. He said his agency seeks to "build community trust," and noted that gun storage occupies a mere three per cent of the truck's space.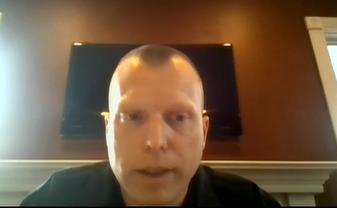 Nonetheless, the command unit remains a somewhat unwanted child. County Legislators and Ithaca Mayor Svante Myrick played ping-pong Tuesday with disposition scenarios. As they left it, Myrick said the City would likely retain and rebrand the truck if the County doesn't want it, but the Legislature reserved the right to take it on if the City casts it off.
To kick the can down the road, the Legislature stripped from its multi-point authorizing Resolution the earlier-proposed "repurposing" of the SWAT Truck to its Department of Emergency Response, but urged the County to "conduct its own analysis into using it as a mobile command center" should the City disown the truck.
"SWAT is a political hot potato; a problem child in the City of Ithaca," complained legislator Shawna Black, fearing that with SWAT, both the vehicle and the officers who staff it, "You're trying to dump it on the County."
The Legislature waived off legislator Martha Robertson's move to incorporate into the Resolution a promise to create a Community Justice Center (CJC) to implement police reforms, despite the fact that a separate Resolution to authorize the agency stalled last week in committee. Public Safety Committee Chair Rich John urged lawmakers keep the two matters "segregated," John expecting his committee will finalize the CJC's role and bring it to a vote next month.
"Let's give it a little more time to cook here," Dryden's Mike Lane said of the CJC measure.
The Legislature considered, then first watered-down, but then ultimately rejected member Henry Granison's amendment that would in its final form, have had lawmakers "evaluate possible tools" to encourage (Granison would have preferred, require) police officers to live in the communities they serve.
Lane opposed the amendment, noting some police fear for their families' safety when they live too close to the suspects they arrest. Sheriff Derek Osborne said a residency requirement would impact more than half of his deputies and that, "hiring is already difficult."
Granison fared better with another amendment, one that would "develop a comprehensive policy and outreach plan," to encourage "community policing," such as foot patrols.
Rather like House and Senate bills in conference, the revised County Resolution will now be paired with its City Hall companion measure, set for Ithaca Common Council action Wednesday (3/31). Once merged as best as possible, they'll both be sent to Albany to satisfy Governor Cuomo's executive order on policing reform, its response due April First.
"Be careful what you wish for," legislator Rich John warned late in Tuesday's session, predicting the hardest work lies ahead; putting a string of essentially toothless promises into determined reform.
A more skeptical observer, a long-time follower of County bread-making, had a different take on the nearly 20-point Reimagining menu. "It doesn't do a darn thing," the critic quipped.
###
Party filings limit Enfield voter choices for June, November
Note: Update (March 31, 2021): Due to a Tompkins County Board of Elections clerical oversight, Republican Enfield Town Justice Betty Poole was initially omitted from the list as having filed sufficient Designating Petitions to be cross-endorsed by Democrats. As corrected, Judge Poole's name will appear on both Republican and Democratic lines. / RL
****
by Robert Lynch, March 27, 2021
Though recent Enfield Town Board controversies have led critics to cry "Throw the Bums Out," those "Bums," if you choose to call them that, may win by default.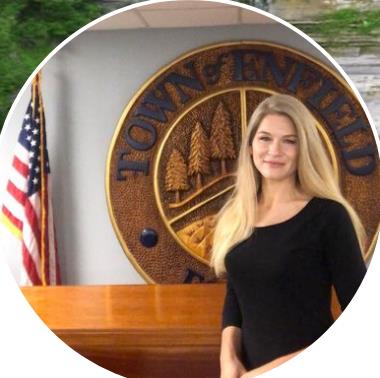 Whereas Enfield Town races in 2019 saw Democratic Party primary contests for both Town Supervisor and two Councilperson's seats, Tompkins County Board of Elections petition filings this week by candidates of the two major parties have brought to Enfield no Town-wide primary contests for either Democrats or the GOP.
What's more, unless Independent candidates enter the races, November's General Election contests for Town offices will be free of conflict as well, with Democratic Supervisor Stephanie Redmond, elevated by the Town Board in a testy vote this past January, the only candidate to vie so far for Enfield's top office.
Republicans failed to tap a Supervisor candidate, and Redmond was the only Democrat to seek the Democratic nod.
Indeed, for that portion of Enfield north of the Route 79 centerline, there'll likely be no June primary contests at all. With incumbent County Legislator Anne Koreman unchallenged for reelection, and no Town positions contested, no need exists for choosing among candidates in the Town's northern District No. 2.
However, a primary looms in that part of Enfield south of the NY 79 centerline. With three-term incumbent Republican Dave McKenna retiring at year's end, two Democrats have petitioned to replace him on the County Legislature. Enfield Councilperson Robert Lynch of Gray Road (this writer) and Vanessa Greenlee, of Shaffer Road, Newfield, each filed petitions with the Board of Elections this week. Also seeking the Legislature's seat in the 8th District is Republican Randolph Brown of Newfield.
No Republican has chosen to oppose incumbent Democrat Koreman in the more northern district, which also includes the Town of Ulysses and a small slice of the Town of Ithaca.
"I'm disappointed," said Councilperson Lynch, observing the lack of intra-party, or even inter-party competition for Town-wide races. "Constituents have told me they want a choice, either in June or November. Barring entry by Independents, they'll have none. That would force them to accept the status quo."
Lynch cautioned he didn't intend to disparage any of the current crop of petitioned candidates. "That's not the point," he added. "When a single slate of candidates is coroneted, voters get no choice. They tend to spend the next two years grumbling about the bums in office. But when choices exist, successful candidates can point to the results and say they won fair and square."
Down-ballot Enfield races, like that for Supervisor, brought no competition in this week's party filings. Democrats will field newly-appointed Councilperson Jude Lemke, former head of the Town's Renewable Energy Advisory Committee, for a full, four-year term. Newcomer Cassandra Hinkle becomes the Democrats' choice to succeed the retiring Virginia Bryant for the other four-year Councilperson's seat. James Ricks, the Town Board's first African-American member, appointed by the Board in December after Redmond resigned in expectation of becoming Supervisor, will run for the remaining two years of Redmond's term.
Republicans cross-endorsed Lemke for Councilperson, but did not choose candidates for the other Town Board races.
Meanwhile, both parties filed petitions to designate newly-named Town Clerk Mary Cornell for a full, two-year term, and incumbent Barry (Buddy) Rollins for another term as Highway Superintendent.
Long-time incumbent Town Justice Betty Poole, a Republican, will seek another term. Poole had circulated petitions to obtain a Democratic Party line as well. But Board of Elections filings failed to indicate that the Justice had succeeded in that latter effort.
The only opportunity to add drama to this year's Enfield elections would come if candidates—and they could include Democrats or Republicans—file for an Independent line on the ballot. Candidates choosing this course would bypass any primary and head straight to the November election. Petitioning for Independent candidacies begins April 13th and continues through late-May, unless shortened by State legislation to address the risks of COVID-19.
****
In the race for all 14 seats on the Tompkins County Legislature, party filings this week placed no incumbents at risk of a challenge. Other than in McKenna's district, the only contested races will be in the City of Ithaca and in western Dryden for the seat to be vacated by the retiring Martha Robertson. In Groton, where another Republican, Glenn Morey, plans to retire, Lee Shurtleff, formerly Tompkins County's Director of Emergency Response, was designated by Republicans. Democrats designated no candidate to oppose Shurtleff.
"Contests, whether in the Primary or the General, make good candidates better," said Lynch. "I look forward to mixing it up on the issues with both Ms. Greenlee and Mr. Brown," he added. Not only does it help voters decide their community's future, but it also sharpens a candidate's own beliefs and frames his or her governing principles."
The Democratic Primary is scheduled for June 22nd.
###
Finding a Home for the "Trauma Truck"
IPD "SWAT-Mobile" faces an uncertain future in County Hands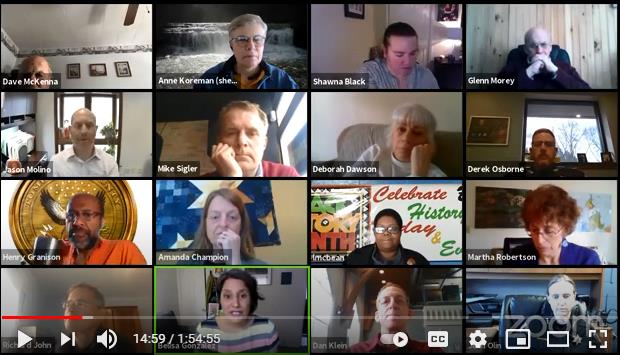 by Robert Lynch, March 24, 2021
It's become the major flashpoint in the Tompkins County Legislature's review and likely approval of a 98-page, 19-point joint city-county "collaborative" for Reimagining Public Safety, a State-mandated undertaking aimed at rooting out systemic racism in local policing. The question: Whether to accept—and then what to do with—the Ithaca Police Department's SWAT Mobile Command Vehicle, a mammoth, pricey, high-tech staging van Ithaca City officials would likely gift to Tompkins County because some minorities find the vehicle's mere presence to be "traumatizing."
For more than an hour Tuesday (Mar. 23rd), the County Legislature's Public Safety Committee, with all but one of the full Legislature's members present, debated the unit's eventual use, but ended up where members started; that is, accepting the County Administrator's initial plan to "repurpose" the "SWAT-Mobile" at the County's Department of Emergency Response. There it would be given broader use, pressed into service for natural emergencies and perhaps even for COVID vaccinations. It would still be used, when needed, by the Sheriff in law enforcement.
But the debate remains far from over, with the truck's rules of deployment, and even its presumed acceptance, expected to resurface when the County Legislature takes its final vote on the Reimagining Public Safety Plan Tuesday, Mar 30th.
Lansing Republican Mike Sigler ignited Tuesday's unexpected debate on the SWAT truck's fate when he proposed to amend the County Administrator's draft Resolution and reassign the "rebranded" vehicle to the Sheriff's Department, rather than to Emergency Response. After virtually every County Legislator weighed in, most multiple times, Sigler's amendment failed on a straight party-line vote, 3-2.
The Public Safety Committee then adopted the entire 17-point Reimagining Resolution by another 3-2 vote, this time with Republican Glenn Morey and Democrat Henry Granison, the committee's only African-American member, opposing it. Neither dissenter explained his vote.
"It would be great to say the world is a peaceful place," observed Sigler, referencing the ten-fatality, Boulder, Colorado supermarket shooting March 22nd. "I think this truck is needed. If the Sheriff's Department wants to loan it out to a flood emergency, I'm pretty sure they'll do that. But I want the SWAT Team to have priority over the truck."
But an apparent majority of the Legislature, at least seven of its 13 currently-seated members, all Democrats, resisted Sigler's idea, most guided by the Reimagining Report's responses from "targeted focus groups," many of whose members were drawn from racial or ethnic minorities. Based on their purported responses, the SWAT Truck's presence traumatizes persons most fearful of police overreach.
"It was an amazingly negative response to the SWAT Truck," Belisa Gonzalez, an Ithaca College sociologist who oversaw the Report's focus group studies, reported. "There's lots of research in this area to suggest that physical monuments… can produce trauma and has a militarized presence regardless of what the truck is actually used for. What's real in our minds is real in its consequences," Gonzalez told the committee.
Under an arbitrary deadline set last June by Governor Cuomo after the George Floyd killing, every New York municipality with a police department or Sheriff must submit the State by April first a policing reform plan to seek to remedy racial injustice. By most observations, the Ithaca-Tompkins collaborative plan is more ambitious than most. However, local officials have concluded statements of good-faith intent can suffice initially, with many hard-nosed decisions, including the SWAT Truck's specific disposition, waiting until later.
But whereas many aspects of the Reimagining Report's implementation are still abstractions—viewed "at the 30,000-foot level," the cliché repeatedly employed at the committee's prior meeting—legislators seemed determined Tuesday to resolve the SWAT-Mobile's fate sooner rather than later.
"I will be asking us to remove the SWAT-Mobile from our jurisdiction," legislator Shawna Black advised her colleagues, prepping for the March 30th meeting. "It can go back to the City if it wants. But I don't think it should be a County function."
A second legislator, the Ithaca Town's Amanda Champion, agreed. She, too, would chop the County's intent to receive and repurpose the truck from the final Resolution.
But Sheriff Derek Osborne made clear he stands with Sigler and Sigler's Republican allies. To the Sheriff, the truck should stay locally and stay with him.
"At the end of the day I also have to do my job," said Osborne. "And I have to be able to get [the truck to an emergency] as quick as I can. And I think it actually helps a lot of people."
The afternoon's sharpest exchange occurred between Lansing's Sigler and Dryden's Martha Robertson, who'd support the Emergency Response option.
Sigler: "We serve the community, but I also serve the people that work for us. I cannot express to you how much anger I had when people spray painted 'Pigs' on the fricking IPD building, and I heard very little from elected officials on pushback on how wrong that was. That would have been unacceptable if that had happened at the County Clerk's Office."
Sigler continued: "I get it. I understand we want to do this reimagining. But it seems like we've forgotten that whole side of the equation; that these are our people, and we need to take care of our people. "
An annoyed Robertson pushed back: "I'm sorry I have to follow that. I agree we need to support our staff. But this is a different animal. It really is. This is a different climate, a different universe. Everyone needs to see things afresh."
In truth, the SWAT-Mobile's transfer to the Sheriff may be out of reach in any event.
"I don't know if the City would transfer the asset to us if it were to go to the Sheriff's Office," County Administrator Jason Molino warned the committee. Molino said negotiating any late-stage change in plans would be "somewhat disingenuous."
Most torn during Tuesday's debate was Legislature Chair Leslyn McBean-Clairborne, African-American, a former strong supporter for the SWAT Truck, but now among its critics, at least for any continued law enforcement deployment.
"I thought it was the coolest vehicle ever," McBean-Clairborne described how she once viewed the high-tech command unit. "Personally, I like the SWAT vehicle. Professionally, and as a member of the community concerned about it, I don't…. So moving it from the visibility of downtown and hiding it someplace else while we're using it for the same thing is just telling the community essentially that we don't care about what you say or what you feel."
****
The Public Safety Committee wrestled so long on the SWAT Truck issue that it fell short of time and ideas and chose to delay passing a companion Resolution that would have endorsed a city-county Community Justice Center (CJC) to coordinate implementation of any joint policing reforms. Action on CJC will likely be shoved past the Governor's deadline and decided by the Legislature in April.
Administrator Molino did, however, attach a price tag to the CJC bureaucracy, $144,000 from the County; slightly less from the City. The agency's life-span remains open-ended; maybe lasting for a few years, maybe forever.
"I don't think this is ready for prime time," Shawna Black said of the CJC Resolution, citing mostly funding questions.
"We intend to do this," Committee Chair Rich John stressed while delaying the vote. "We just want more detail on how we're going to do it.
Next stop in this hurried process: Tuesday, the 30th.
###
Reforming Cops from the Clouds
Tompkins committee eyes softened Reimagining Report, while dodging tough calls
by Robert Lynch, March 20, 2021
If you'd anticipated verbal fireworks at the much-touted line-by-line walk-through of the controversial city-county Reimaging Public Safety Draft Report, the review a key Tompkins County committee attempted this past week, you were sadly disappointed. In fact, no one could fault you if you fell asleep during the meeting.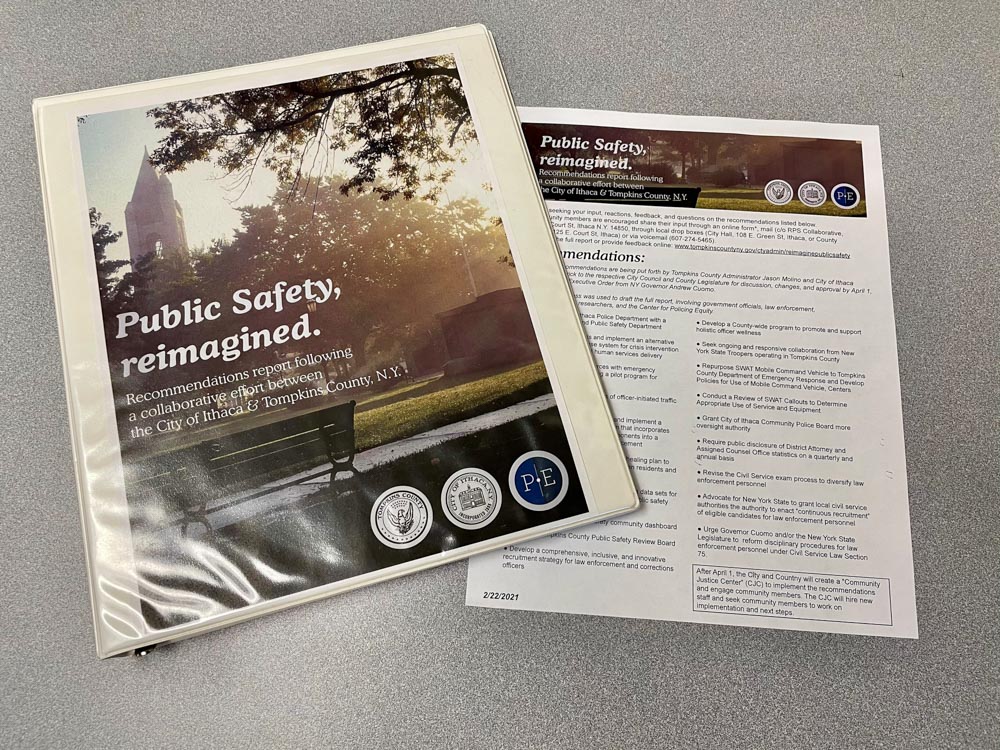 A far cry from a fortnight earlier when during the report's two-hour unveiling, several key County lawmakers put both the report's architects and Ithaca Mayor Svante Myrick on defense, Thursday's meeting of the County Legislature's Public Safety Committee (Mar. 18th) brought only the mildest of complaints and a whole lot of avoidance of controversy. With some hot-button topics off the table—and Mayor Myrick not present—the committee for another two hours waded through the weeds of a 17-point bulleted list of policing reforms that fleshed the bones of an acceptance Resolution the Legislature could adopt by month's end.
Facing an April first deadline by Governor Cuomo to hand up some sort of plan to address and correct systemic racism within law enforcement, the County struck a "collaborative" pact last September with City Hall to analyze the racial justice issue, engage an outside consultant, empanel focus groups, and script a nearly 100-page report, one whose narrative too often reads like a doctoral thesis. It's that Draft Report that faces hastened action; with the County Legislature scheduling a ratification vote on March 30th, Ithaca's Common Council one night later.
"It looks like the Ithaca mayor is interested in self-aggrandizement, rather than cooperation," Dryden legislator Mike Lane said directly in Myrick's presence at the Legislature's March 2nd meeting. Lane faulted the Mayor for crowing about the report's proposed reforms in a Gentleman's Quarterly ["GQ"] puff piece before he'd rounded the report's rough edges with County leaders. "That's the kind of thing that can drive a dagger into public trust," Lane complained then.
But Thursday, with neither Lane nor Myrick in the zoom room, a softer mood prevailed. And only an expert trained in political nuance could find the semantic subtleties significant.
Public Safety Committee Chair Rich John held court. To one of those 17 points, namely a recommendation to establish a County Public Safety Review Board, John said:
"I think we need to stay at the 30 thousand foot level. We are not committed to what's in the Draft Report. That [the Review Board] is one idea. I think we have to pressure test it. We have to make sure there's agreement and alignment, and all we're saying today is do we want to try to do that?"
And only the policy purist can appreciate how the Resolution's precision draws boundaries. The measure proposes the Report be "accepted"—rather than "adopted"—and be accepted "with the gratitude of the Legislature" for everyone's help. Essentially, thanks for all your scholarly words and progressive ideas. But don't fault us if we now tear your lovely, lengthy manuscript to bits.
Or perhaps, more likely, leave the dirty work for others.
Companion to the 17 bullet points stands another Resolution set for Public Safety Committee action March 23rd. In it, the City and County would form a Community Justice Center ("CJC"), a still vaguely-defined, yet potentially powerful buffer group, a semi-autonomous agency that would set priorities, budget expenses, and in the words of the Resolution's billowy prose, "receive, manage and analyze data, provide oversight to the operation of policing systems in our community, and provide reports" to the City and County.
Judging from committee comments Thursday, lawmakers could eventually employ the CJC as a useful scapegoat, a bureaucratic intermediary tasked with transforming the Report's ethereal ideals into tough-minded action; controversial change potent enough to divide a community down its middle and impose its impact in every squad car. If that's the plan, then the County Legislature and Ithaca's Common Council would need only to rubber stamp CJC requests. And having such an agency around would conveniently enable lawmakers to shower themselves with praise when change works very well, but point blaming fingers at the CJC should it turn terribly wrong.
With that presumed deference to the Justice Center firmly in mind, committee members kept Thursday's conceptual design work in the clouds. Indeed, the "30 thousand foot" cliché was mentioned so often, it could have spawned a drinking game. And the more the phrase was said, the more one could conclude the Legislature's month-end exercise in immediacy may, despite the hype, hand forth an empty vessel; a plan that's, at most, a gubernatorial pacifier, a placeholder tendered to meet an arbitrary deadline and little more. All the heavy lifting must come later.
The Reimaging Report's hottest potato the committee dropped. Rich John made clear his Public Safety conclave had no desire to tackle the report's lead recommendation, namely that Ithaca replace its Police Department with a civilian-managed and partially-unarmed Community Solutions and Public Safety Department. "We will not be considering that City recommendation in our Resolution," John stressed at the meeting's outset. "That's a City matter."

But still, the committee sidestepped questions the county's own legislators had raised two weeks prior. For one, should the County and City sever their "collaboration" and go separate ways? John opposes severance and never brought it up. And why should the County stick its neck out first, forced to ratify its own recommendations a full day before Common Council takes its stab? Again, zero debate.
A reporter seeking the traditional peg to Thursday's session would likely have latched on to just one issue: How should Tompkins County make use of the SWAT vehicle City Hall will gleefully gift it?
With both the Report's and Mayor Myrick's blessing, Ithaca would hand the County the keys to its most politically incorrect of police cars, its SWAT Mobile Command Vehicle, a lumbering motor home of a monster chock full of all sorts of high-tech gear and of course, harboring the rifle-brandishing men who would spill from it. But what should the County make of its new present? Sheriff Derek Osborne would like his department to have it. The Reimagining Report suggests it go to the Department of Emergency Response instead. If it did, the County could "repurpose" the vehicle to handle natural disasters; even vaccination drives to fight COVID-19. (No one has yet suggested it replace that flower-adorned van used to water posies at Purity point.)
"When it comes down to an emergency for me, to need that vehicle, I'm gonna' need it, and I don't want anything to prevent me from getting access to it," Osborne told the committee. What's more, the Sheriff said, he'd have to pull out sensitive electronics whenever the unit's put in civilian hands.
Lansing's Mike Sigler called the City's impending decision to offload the vehicle and its likely dismantling of SWAT "a shame," as SWAT "adds a layer of safety to the community." Sigler would move the truck to the Sheriff and no one else. [Reportedly, the current SWAT team is 75% City, 25% County.]
"I don't mind a repainting. I don't even mind a renaming. It's basically a law enforcement vehicle and should remain as such," said Sigler. "Some will say it doesn't get much use. Look, we have a ladder truck here in Lansing. I don't think we've used that. But I'm pretty happy we have it if we do need a ladder truck for fires."
Dryden's Martha Robertson made the counter-argument, maintaining that the SWAT truck instills "trauma" in some and that giving it to the Sheriff "makes it our problem instead of the City's problem."
Sean Eversley Bradwell, not a legislator, but rather an Ithaca College professor and consultant who worked on Reimagining, seconded Robertson's concern, asserting that some focus groups he'd overseen view the SWAT Truck as "a tool of intimidation, and not necessarily a vehicle for safety and support; an embodiment of an intimidation approach to law enforcement."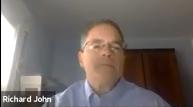 But attempting to "swerve to" that comforting, albeit hackneyed, "30 thousand foot level," Rich John briefly sought compromise, proposing the SWAT vehicle be repurposed to the County without mentioning a specific department. John's idea held a life span of mere minutes, shot down and withdrawn at the urging of County Administrator Jason Molino, an about-face that underscores the Administrator's lock on both the Reimagining process and County lawmakers themselves.
"I would encourage you not to accept the vehicle without a home," Molino cautioned. Without a set destination, he implied, the City might act differently.
But SWAT trucks excepted, ambiguity and tentativeness have become Tompkins County lawmakers' path of least resistance as the calendar draws ever closer to the Governor's dictated deadline.
Return to that Public Safety Review Board suggestion. Going into Thursday's meeting, the Resolution had called on County Government to "create" the publicly-appointed Review Board, its power over the Sheriff unspecified. But adopting the committee's new, preferred airborne perspective, words got changed that day. Now, the Resolution would only "evaluate the creation" of the tribunal.
Nuance carries impact. Houses look like dots from 30 thousand feet. So do problems.
###
Reality's Rewrite:
Redmond recasts Resolution to minimize McGee's role in Town Clerk's appointment
by Robert Lynch; March 16, 2021
Years from now, when minutes are read from Sunday's Enfield Town Board meeting (Mar. 14th), readers will find a Resolution whose precise words the Board never adopted.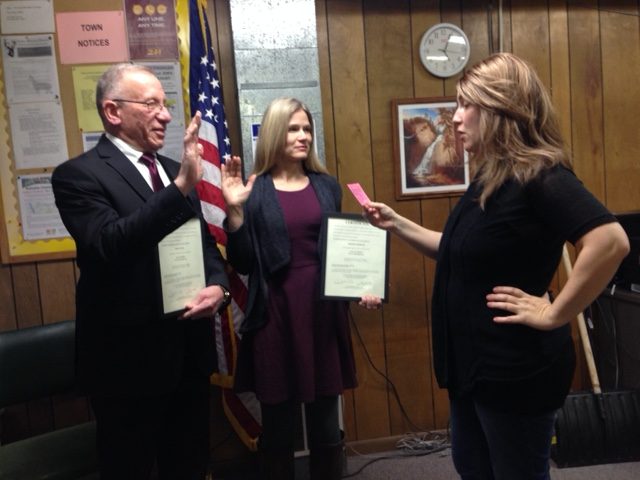 And while the Resolution of Record may accomplish an identical objective, namely appointing Mary Cornell to succeed Ellen Woods as Enfield Town Clerk, the revisions ordered by the Town Supervisor clearly serve a political purpose: namely to minimize former Supervisor Beth McGee's role in the delays which made the Sabbath Special Meeting necessary in the first place.
Councilperson Robert Lynch (this writer), who drafted an earlier Resolution to appoint Cornell Wednesday, March 10th also prepared the revised version that faced the Board Sunday. Both measures passed unanimously among the four members present. (Councilperson Virginia Bryant was excused both times.)
But come Monday afternoon, in an email to Board members, Supervisor Stephanie Redmond had taken it upon herself to prepare a "modified/simplified" version of what Lynch had offered Sunday and the Board had accepted. Conspicuously absent from Monday's revision was Lynch's recognition that a "constituent," namely McGee, had Wednesday faulted the Board for appointing Cornell too hastily, allegedly in violation of New York State Law.
"I would like this to be the official resolution," Redmond wrote the Board, "as the previous Resolution [the one adopted on Wednesday] is clearly void and I felt there was no reason to stir drama and mention the reasons for the new resolution. Lets (sic) keep things simple and concise."
By early Tuesday (Mar. 16th), Councilpersons Jude Lemke and James Ricks had joined in endorsing Redmond's streamlined language, which as the Board interprets parliamentary procedure, authorized Redmond's new Resolution to supplant Lynch's previous one. As a result, it effectively negated the words the Board had approved two days before. Only Councilperson Lynch cried foul.
"What happened happened," Lynch pointedly responded to the Board late Monday. "This is not a 'minor editorial change'…. This is rewriting history for the former Town Supervisor's benefit."
At the previous Wednesday meeting, former Town Clerk Ellen Woods had startled many by resigning within the meeting's first hour. Lynch, expecting Woods' departure at some time prior to the expiration of her current term, had at the ready a Resolution to appoint Deputy Clerk—and this year's so-far only declared Town Clerk candidate—Mary Cornell, to be Woods' successor. Board members greeted Lynch's Resolution eagerly and quickly adopted it.
Then, some three hours later, during Wednesday's closing Privilege of the Floor, former Supervisor McGee weighed in to assert the appointment of Cornell was without legal effect since Woods had not officially tendered her resignation to New York's Secretary of State.
"Do I understand that the Clerk resigned and you appointed another Clerk and yet the Clerk [Woods] remained at the meeting as presiding?" asked McGee. "A vacancy could not exist currently," she insisted, "and with all the rhetoric we've heard all year about Board positions being advertised, I would say you're really obligated to advertise that [Clerk's] position."
McGee's last-minute critique sent Board members—all but Lynch—into a second-guessing tailspin, wondering aloud whether their appointment, indeed, carried legal force. Members adjourned perplexed. Redmond contacted Town's counsel, and all agreed to reconvene Sunday.
Between Wednesday and Sunday, Lynch maintained the Board's mid-week action still held force, since Lynch's wording would elevate Cornell "only on the effective date of Town Clerk Ellen Woods' resignation." When the Board reconvened Sunday, Lynch offered his Resolution as one to "reaffirm" Wednesday's decision. A Board majority objected to the term and changed "reaffirm" to "appoint," along with deleting one—but only one—of the prefatory paragraphs. Following the appointment's routine adoption, Sunday's meeting promptly adjourned.
But by Monday, Redmond had second thoughts. And one's only left to speculate whether former Supervisor McGee, a Redmond ally, may have altered her perspective. Why else would Redmond have voiced concern about a "stir [of] drama?"
Redmond's rewrite conspicuously deleted Lynch's Sunday phrase whereby he had made clear, "that during the closing minutes of its March tenth meeting, a constituent raised the question of the Resolution's legality and timeliness…."
"If the 'drama pot is to be stirred,' it is being stirred by others, not me," asserted Lynch. "In fact, that spoon is moving pretty fast in the kettle these days. Pictures, anyone?"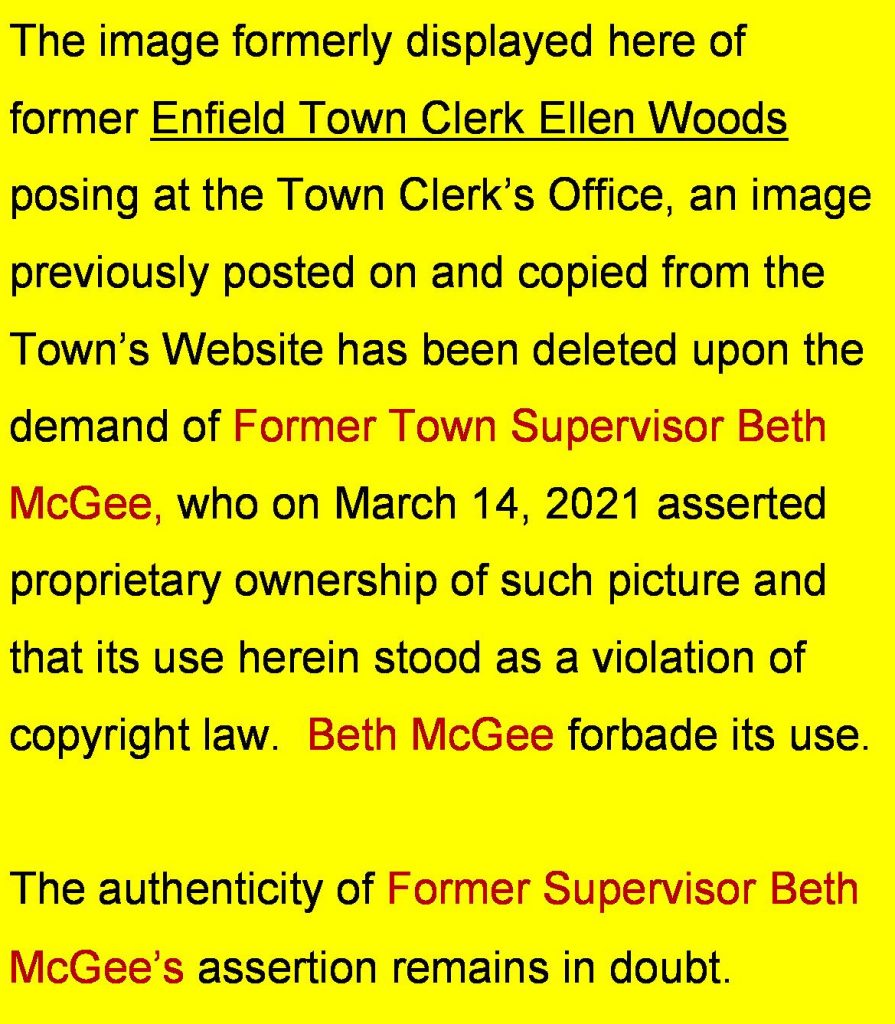 Lynch's enigmatic question made a purposeful point. Within three hours following adjournment Sunday, McGee had emailed Lynch privately alleging that at least two photo images used by him on this website, bob-lynch-enfield.com, were, McGee maintained, and unbeknownst to Lynch, her property. McGee insisted the images' use violated copyright law, and she demanded they be taken down. Both images had been posted by Woods on the Town Clerk's Town-run webpage, and were screenshot by Lynch from that page on separate dates last summer.
Although Woods has vehemently insisted the images are not McGee's property—though they may have been taken with the former Supervisor's camera during the 2019 election campaign, taken before McGee and Woods later became estranged—Lynch has chosen to remove the images "out of excess caution" and did so by late Tuesday (Mar. 16th.)
"I am no fool. I will honor your legal rights, but not your false claims. The former I respect. The latter do not scare me," Lynch replied to McGee in an email early Monday morning.
But what most begs an answer is whether, and to what degree, a validly-adopted Town Board Resolution can be sanitized after-the-fact. An attorney's reply, requested by Redmond and circulated to Board members Tuesday, described after-the-fact revision as "Much Ado about Nothing," insignificant, so long as the Resolution's result is not altered.
Departing Town Clerk Woods, however, holds a different view, admonishing the Board late Tuesday that, "There seems (to me) to be large, (and I mean large) gaps in understanding of what are acceptable and unacceptable moves and education would be incredibly helpful in reducing these gaps as well as expense to the Town." Woods urged Board members to take a course in parliamentary procedure.
I, for one, second that motion.
Take Two: Mary Cornell named Enfield Town Clerk… again
Posted by Robert Lynch, March 14, 2021
It may have taken two meetings over a span of four days to make it legal, but the Enfield Town Board Sunday (Mar. 14th) gave final approval to the appointment of Mary Cornell to fill the vacancy caused by the sudden resignation March 10th of Town Clerk Ellen Woods.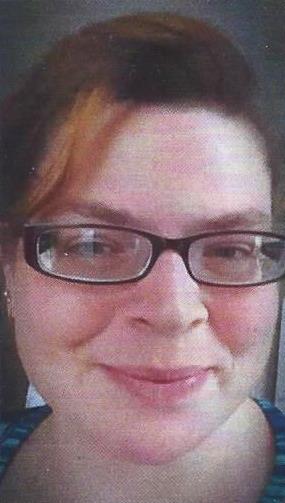 "You picked the best person," said former Enfield Supervisor Roy Barriere, urging the Board take "quick action" to fill the Clerk's position given the great importance of the office.
Cornell, who lost to Woods in the 2019 General Election after falling behind her rival by a mere five votes in Democratic Primary, so far stands as the only declared candidate for Enfield Town Clerk in the 2021 election cycle. Mary Cornell's Democratic Party designating petitions are already in circulation. Republicans have indicated they plan to cross-endorse her.
Like the previous Wednesday's preliminary vote, all four Town Board members present (in both instances, Councilperson Virginia Bryant was excused) supported Cornell's appointment.
Prompted by late-meeting concerns voiced Wednesday from former Supervisor Beth McGee, the Board sought legal advice, some members Sunday agreeing with McGee that Wednesday's quick action to fill the Clerk's vacancy was impermissibly premature; most likely, illegal. McGee had argued that before a successor could be named, Clerk Woods' resignation needed to be filed with the New York Secretary of State in Albany. Woods fulfilled that requirement the following day.
At times Sunday, a parliamentarian might have proven helpful. Councilperson Robert Lynch (this writer), author of Wednesday's original appointment Resolution, offered Sunday's motion originally as a "Reaffirmation of Appointment." Supervisor Stephanie Redmond objected, arguing Wednesday's action had no legal standing. Lynch reminded Redmond that the Board had never rescinded its earlier action. Councilperson Jude Lemke, an attorney, agreed with Redmond that the Wednesday motion was null and void. Lynch reluctantly agreed to accept the Supervisor's conclusion for the sake of moving the appointment forward.
Sunday's action makes Mary Cornell's appointment effective as soon as she takes the Oath of Office and fulfills those other legal obligations mandated by New York Law. Since Woods' departure, Deputy Town Clerk Patricia Speno has been pinch-hitting doing extra duty to fill the void. Speno has made clear she did not want to work the Clerk's fully-required hours long-term or run for the Clerk's next term of office.
###
Clerk Ellen Woods exits; Mary Cornell tapped to succeed her (maybe)
by Robert Lynch, March 11, 2021; updated March 12, 2021 at 9:30 PM
Important Update: On Friday, March 12th, Enfield Supervisor Stephanie Redmond called a Special Town Board Meeting for Sunday evening, March 14th, at 6:00 PM via zoom to further discuss, and perhaps act upon, the Town Clerk's appointment issue raised in this story.
****
Enfield has a new Town Clerk. Then, again, it may not.
And the uncertainty surrounding Wednesday night's (March 10th) tenuous Town Board action to provide seamless succession in the Town Clerk's Office reminds everyone that Enfield is still Enfield, despite how much Board members might attempt to be on their best behavior.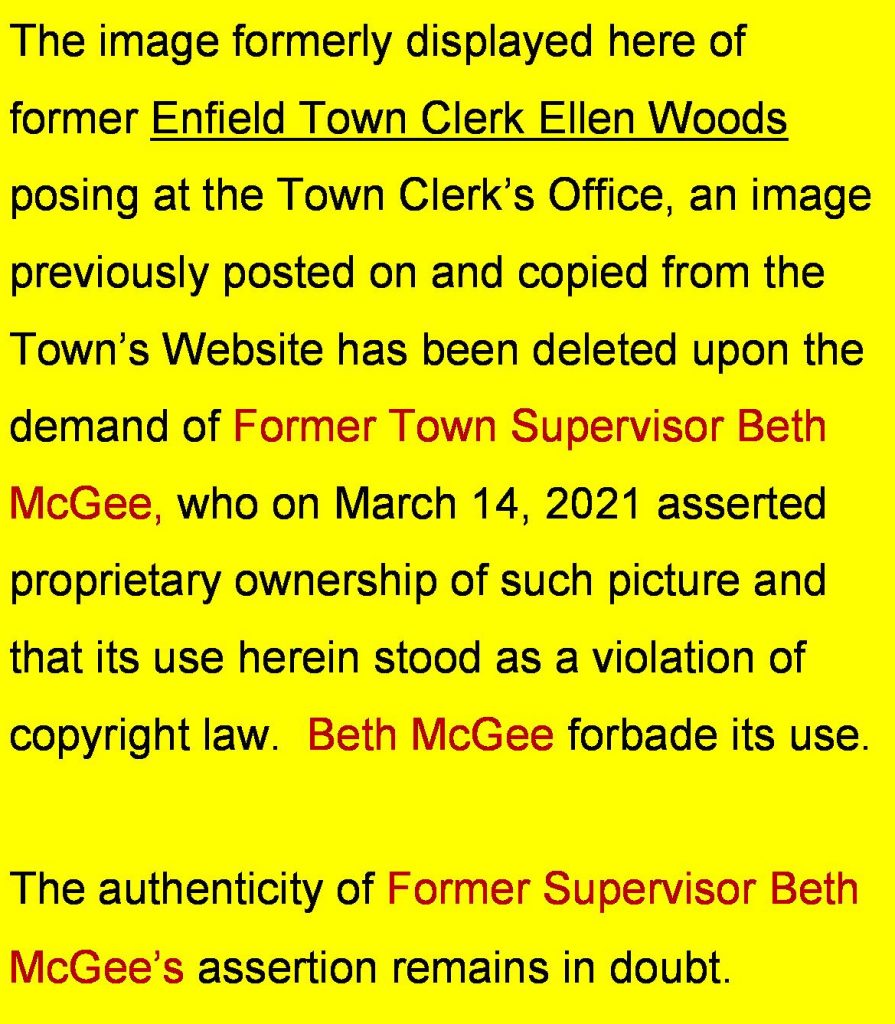 Some 50 minutes into the Town Board's marathon March meeting—one of its longest in years—Town Clerk Ellen Woods surprised many of the three-dozen attendees by announcing her resignation. Later in the session, having long expected Woods' impending departure, Councilperson Robert Lynch (this writer) drew from his proverbial "back pocket" a scripted Resolution appointing recently-named Deputy Clerk (and Woods' 2019 election opponent) Mary Cornell as Woods successor "beginning on the effective date of [Woods'] resignation" and continuing until year's end.
Lynch's Resolution quickly passed unanimously. (Councilperson Virginia Bryant was excused.) The Board then similarly cleared two more transition-related Resolutions.
But near the meeting's expected end, under closing floor privileges, former Supervisor Beth McGee—Woods' constant nemeses and her most persistent critic—weighed in to object. McGee maintained Lynch's Resolution and Cornell's appointment stood impermissibly premature, as the Secretary of State had not officially received Woods' resignation letter. McGee also asserted Wednesday's quick action stood inconsistent with recent Town Board appointments, in which the Board had publicly invited and reviewed applications first.
Upon McGee's objection, and edging past 10 PM, the Board's attempts at civility strained to their limits. Several Board members, including Supervisor Stephanie Redmond, acknowledged McGee was probably correct and sought to walk back the Cornell appointment. Lynch stood firm. Clerk Woods entered the discussion and criticized McGee for obstructionism. Yet no one ever moved to rescind Lynch's Resolution. So barring legal challenge, Mary Cornell's appointment may still hold.
"We will keep the Town Hall open," assured Patricia Speno, Enfield's other Deputy Clerk, after Lynch had opined that the Board's surrender to McGee could leave the Clerk's office "dead in the water." But the annoyed and fatigued Councilperson Lynch made clear his irritation with McGee and his defense of Woods, even suggesting the departing Clerk repeat the legendary actions of a fired Buffalo disk jockey more than a half-century ago and nail her shoes to the door with the words, "fill these!"
Only, Lynch admitted, there's one problem: The Town Clerk's door is steel.
Redmond and others indicated their next step would be to seek legal advice. Lynch urged that if Wednesday's action cannot stand, the Board convene to confirm Cornell as soon as it can legally do so; perhaps next week, even sooner. Lynch said he'd personally pay the FedEx bill to overnight Woods' letter to Albany.
Though known to react emotionally in times of stress, Clerk Woods, in both her resignation and her departure statement, remained subdued and matter-of-fact.
"[I]t is with gratitude that I resign from the elected office of Town Clerk," Woods wrote in her letter's first paragraph, later concluding her letter by writing, "Everyday in office… I have upheld my Oath of Office to my highest ability, and I am grateful for the opportunity to have served."
"It's a disappointment. We will miss you," said Lynch upon Woods' announcement. Other Board members, including Supervisor Redmond, responded similarly.
Ellen Woods assumed office as Enfield Town Clerk in January 2020, having defeated fellow Democrat Mary Cornell in both the Democratic Primary and the 2019 General Election. Woods won the primary over Cornell by a mere five votes.
In announcing her resignation, Woods declined to disclose her future career plans.
****
Among other business: The Enfield Board finally resolved a lingering issue that's spanned several meetings, approving, 3-1, a 20 per cent pay raise for Town Bookkeeper Brian McIlroy, increasing McIlroy's annual compensation to $12,000.
Though a relatively minor amount in the overall Town budget, the McIlroy raise has stirred objection in some circles, including with Clerk Woods and Highway Superintendent Barry (Buddy) Rollins, who've alleged the bookkeeper has been given special treatment, while Rollins' workers received no raise this year, and Woods has maintained her job remains woefully underpaid.
"I would hate to lose a good bookkeeper over $2,000," said Councilperson James Ricks. Ricks' colleague, Jude Lemke, agreed and reported that other area towns are paying or advertising for bookkeepers at significantly higher salaries.
"Highway Department morale is not too high right now, and that includes me," remarked Rollins at another point in the meeting, the Highway Superintendent reiterating the complaint that his workers had received no raise in the current budget.
Councilperson Lynch cast the lone dissent on McIlroy's raise, saying bookkeeper pay should be set during the normal budget cycle, not at other times.
The Town Board also established a Salt Barn Reserve Account in which it could set aside up to a Half Million Dollars to construct a partially grant-funded salt and sand storage building behind the Highway Barn. But the Board stopped short of diverting any Town reserves into that fund. Lynch insisted the Town borrow money for much of the project. A newly-revived Finance Committee will study financing options.
And following the Town of Ithaca's publicized lead, the Enfield Board adopted a policy allowing Town employees paid time off to receive, or possibly recover from receiving, vaccination against COVID-19. The Resolution, drafted by Councilperson Lynch, made clear employees should view the action as merely an incentive, not as a requirement to vaccinate.
****
After a brief executive session to discuss a legal matter, the Town Board did, eventually, adjourn—at ten minutes before Eleven, a full four-hours and 20 minutes after it convened. Whew!
###

Proposed Applegate Road Solar Farm to Downsize Output 25%
by Robert Lynch, March 12, 2021
Put most plainly, NYSEG may have goofed. (We keep this news site family-friendly.)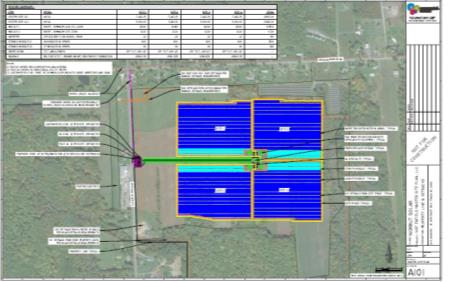 Officials of Norbut Solar Farms, the proposed developer of Enfield's newest proposed solar array east of Applegate Road, disclosed to the Town's Planning Board earlier this month that their ambitious multi-million dollar project, Enfield's largest, will need to cut its maximum power output by 25 per cent due to the capacity limitations of existing power lines running down Mecklenburg and Sheffield Roads to the nearest substation.
As a result, Norbut would reduce its earlier-projected 20 Megawatt maximum output to 15 Megawatts and downsize its four-quadrant square of solar panels to just three.
"As a result of the interconnection limitations and the ability of the electrical grid in the area to receive that much power generated from the power generating facility, we are revising that plan to only build three sites for a total of 15 Megawatts," John Stone, newly-named Norbut project manager for the Enfield effort, told the Planning Board March 3rd.
But when one Board member reminded Stone that planners had been assured NYSEG had plenty of capacity when Norbut first disclosed its plans last October, the project manager conceded the devil's in the details, and that the utility may have initially erred on the optimistic side.
"There are a number of studies that are done by the electric utility, and it's hard to know right up front exactly what it will allow until they go through the process, the full interconnection study," Stone responded. He said NYSEG permitted Norbut three, full five-Megawatt sites, plus "very much a partial fourth site." His employer concluded, Stone said, that a highly-restricted fourth site would not be "financially viable."
Already, the NYSEG trunk lines feed power down Route 79 from as many as three other Enfield solar farms, including the recently-built farm off Podunk Road. Earlier projections had rated the line's capacity sufficient to handle both the existing farms and Norbut's 20 megawatt contribution. Not now.
For the moment, at least on paper, the Norbut plan would look no different than before. Stone said his company will seek Planning Board approval for the four-site plan, and then build only three of the units. "At the end of the day, we're not sure which site we would reduce," he told Town planners.
Might Norbut add a fourth quadrant if NYSEG ever upgraded its line? Stone was asked. "I guess that's always a possibility," he answered, but "it's very unlikely that a fourth array would be built in any of our lifetimes."
For regulatory reasons, the developer must divide the Enfield project into separate, five Megawatt quadrants; four—now three—squares within a square, each holding its own tax parcel. It's a legal fiction of sorts that will require a waiver under Enfield's 2019 Solar Law. That law mandates any solar array cover no more than 60 per cent of the landowner's lot. In total, Norbut plans to buy nearly 250 acres east of Applegate Road across from Johnny's Wholesale tank service, much of it farmland. The overall tract would more than satisfy the 60 per cent requirement, but each separately-parceled quadrant likely would not.
"What's to stop you from developing the rest of that land?" asked newly-named Town Board member Jude Lemke, the woman who'd chaired the committee that wrote the Solar Law. Yet all, even Lemke, agreed Norbut could place just about anything on the site's remaining acreage, even housing, just so long as they weren't solar panels. The Planning Board will likely impose deed restrictions making the limitation clear.
Lemke was one of only two residents who offered comments and questions during the March meeting's second mandated Public Hearing on the Norbut proposal, the first hearing held in January. While commenters' questions were focused, and objections non-existent, the Planning Board dragged on the hearing for an hour and a quarter, wading into the weeds of surety bonds, site decommissioning plans, and complaint forms.
"This is the first time that this law has been tested in an actual situation," acknowledged Planning Board member Mike Carpenter, who conceded statutory stipulation may need to yield to operational reality. "We definitely would like this solar system in town, and we want you to succeed and we want you to do this," Carpenter told Norbut's representatives. "It's just a matter of finding a way we can feel like we can protect the Town and be happy with the things we need to do on our side."
"It looks good to me," responded one of Carpenter's colleagues, when asked to opine on Norbut's preliminary site plan. "Fine by me," chimed in another.
Project Manager Stone predicted he'd present finalized documents to the Planning Board in time for final approval in April. Norbut officials have previously said they'd likely begin site clearance this year; put solar panels in place next spring.
###