Land & Lakes seeks huge profits on Enfield subdivision, sales papers reveal
By Robert Lynch, August 21, 2023
Breezy Meadows, the 337-acre, 33-lot subdivision that weathered neighborhood opposition earlier this year and glided its way through Enfield Town Planning Board review with minimal pushback, seeks to market its lots for a combined $4.1 Million, according to a "preliminary" lot price list mailed to the Tucker Road subdivision's neighbors earlier this month. Its mailing came in a solicitation for those neighbors to purchase lots before the project hits the public market in mid-September.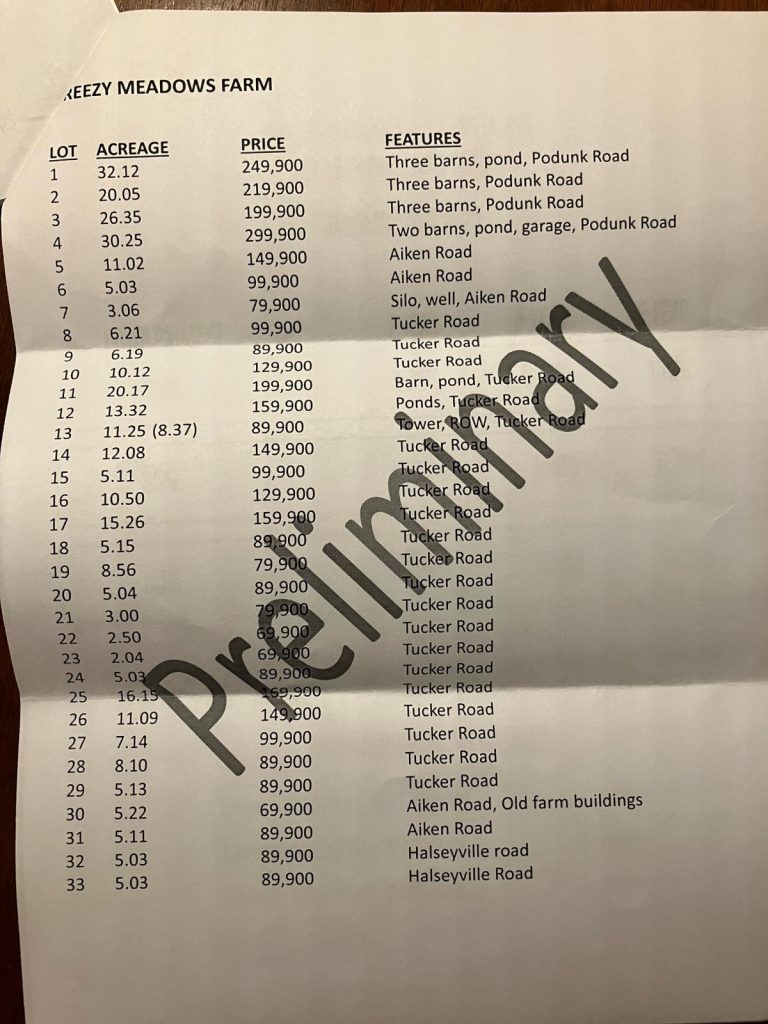 Presuming the pricing holds, the subdivision's owner, New York Land & Lakes Development LLC, would receive more than $2.5 Million in profit (157%) over the price it paid for the long-abandoned former chicken and hog farm that it purchased from the John William Kenney Credit Shelter Trust in June for $1.6 Million.
"As many of us working people feel in America lately, we are being cut out of the housing market. And this is another example," Aiken Road resident Andrew Waye, one of the Breezy Meadows neighbors the developer contacted, wrote the Enfield Town Board Sunday.
"Many of us around here feel as if we have been cut out of the opportunity to purchase the land because developers swoop in and quadrupled the price and provided nothing in return but raising our taxes even more," Waye added.
"As a courtesy to our neighbors, we are offering you the opportunity to purchase any of these properties before they are made available to anyone else," Tammy Kruger, Director of Sales, for New York Land & Lakes, wrote Waye in a letter dated August 11th and that Waye shared with the Town Board Sunday by email. "This opportunity has been greatly appreciated by neighbors of other properties that we have sold over the years," Kruger's letter continued regarding the solicitation.
But the one-page Breezy Meadows Farm pricing list that Kruger attached, one stamped "Preliminary" across its face, signals more than anything else that no building lot in Breezy Meadows will come cheap.
Ranging by size, location and (purported) improvements, Land & Lakes has priced lots in Breezy Meadows ranging from $69,900 (for each of a pair of 2-2.5-acre lots off Tucker Road) to the developer's most expensive lot, priced at $299,900. That latter lot, among the project's largest, totals 30.25 acres and includes two of the long, low, dilapidated former Babcock Poultry Farm barns off Podunk Road.
According to the pricing list forwarded the Town Board., Land & Lakes would sell the lots in Breezy Meadows for an average $12,201 per acre, It paid just $4,742 per acre for the overall tract, according to deed documents on file with the Tompkins County Clerk.
To earn its huge markup, Land & Lakes did little. The speculator surveyed the land, and the Oneonta developer's representatives attended several meetings of a highly-compliant Enfield Town Planning Board. That's it.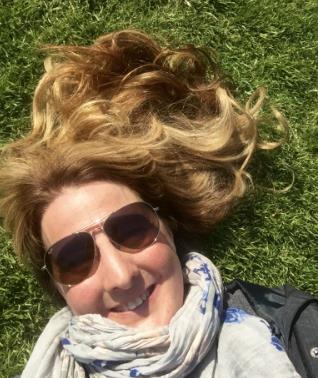 The Planning Board granted New York Land and Lakes final subdivision approval for Breezy Meadows on June 7th. The developer's purchase deed was recorded in the County Clerk's Office five days later. By its purchase, Land & Lakes acquired more than 300 acres of mostly-untilled, largely overgrown weed fields between Podunk and Halseyville Roads in Enfield's northwest quadrant. Most notably, the former John William Kenney farm includes as many as 13, sprawling, one-story metal-sided barns, once used by Babcock Hatcheries, and more recently in the nineties by a hog farmer. They've been vacant and abandoned for decades. Some are filled with junk. Others are falling in.
The subdivision's neighbors first caught wind of the developer's plans when an anonymous critic stuffed a proposed site map—one that turned out to be amazingly accurate—into neighborhood mail boxes late last year. Residents filled seats at the Planning Board's early-December meeting to voice their concerns when Land and Lakes' Project Manager Alan Lord first came calling to detail the firm's sketch plans.
But those concerns did little to impede Enfield Town planners from moving the subdivision forward quicker than some would have liked. Planners waved off a trio of concerns that focused on the project's reduction in Enfield's tillable farmland; the development's impact on the now lightly-traveled, gravel-surfaced Tucker Road; and most importantly, the project's potential to draw down neighborhood well-water supplies.
Town Planners rejected Enfield Councilperson Robert Lynch's (this writer's) request that the Planning Board condition subdivision approval upon Land & Lakes' assurance that any purchaser's later-drilled water well would pump enough supply to meet the buyer's needs.
"I think in principle, it has a lot of merit," Planning Board member Mike Carpenter said of Lynch's idea at the June 7th meeting. "But… in actual practicality, I think it probably really won't work." Carpenter cautioned.
In his email to the Town this past weekend, neighbor Waye's critique focused more on economic issues: namely the cost of the lots that stand a short distance from his residence, their perceived unaffordability, and the money Enfield Town Government may have to sink into accommodating development that stands beyond his own personal reach.
"Many of us have lived in this community for generations and have paid high property taxes to maintain roads and services in this community," Andrew Waye wrote the Town Board. "And this development will require upgraded roads and utilities which will most (likely) be paid for by us, the taxpayers, again," he added. "While the developer takes in… millions in profit."
The Breezy Meadows pricing sheet shared with Town officials carries its share of anomalies. Some of the highest-priced properties, large tracts with two or more barns on them, carry among the lowest prices per-acre. For example, "Lot 3," a 26-acre tract with three of the low-slung barns on it, while pricey at $199,900, is actually the cheapest per acre ($7,586). "Lot 1," including another three barns, is similarly low-priced when its $249,900 is divided among 32 acres.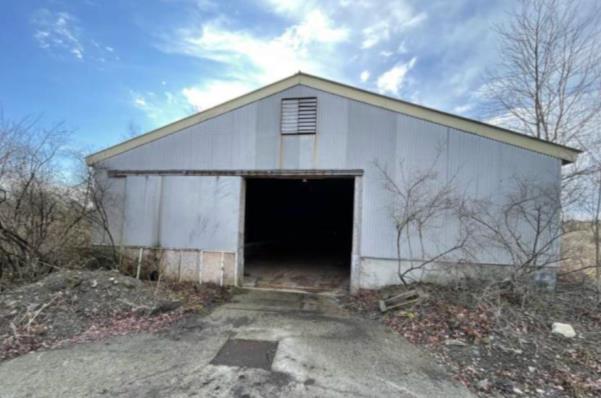 A skeptic would conclude that some, if not all, of the ailing Babcock structures contribute little to a lot's overall value.
The Land & Lakes solicitation, sent to Waye, and presumably to others, states that all lots in the 33-parcel subdivision will go on sale to the public beginning September 16th.
"Unlike general real estate, when we begin to market our properties, they sell very quickly, usually within a matter of days," the Land & Lakes' Director of Sales stated in her letter.
Kruger included with her letter a loan financing brochure. Pinefield Financial Services, Inc., presumably a preferred financier, would offer purchasers with good credit a 7-year purchase loan at 8.75% interest with a 25 per cent down payment. Pinefield made other terms available.
Enfield Town Board reaction this week to the Aiken Road neighbor's concerns took various forms.
"I share your concern," this Councilperson, Robert Lynch, responded to Andrew Waye Monday morning. "And the record will show that I was at times the only person in Enfield Town Government to stick my neck out and express these concerns during the approval process," he added.
"I have sensed nothing but fear, anxiety and opposition from the Enfield community regarding Breezy Meadows," Lynch stated. "This development will not be good for Enfield. But sadly, we have little to stop it. We forfeited those options during the approval process."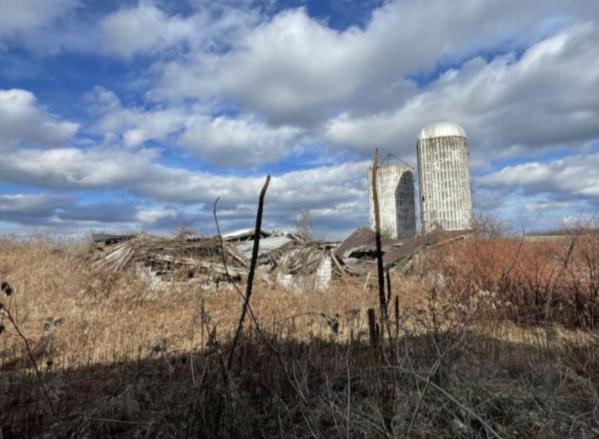 "I understand your concern," Enfield Supervisor Stephanie Redmond responded to Waye in her separate email Monday afternoon, "Unfortunately, land prices are skyrocketing throughout the county but especially it seems in our neighborhood," she added.
"Yes, these parcels are listed by a developer, but all land prices are at that scale throughout Enfield," Redmond continued, "It was a rapid inflation of property values, and given the trend, one I don't see reversing any time soon."
The Supervisor invited her Aiken Road constituent to share with her his ideas about "how we can reduce the pressures of gentrification in Enfield," and how her Town can protect low-income residents from housing displacement. Councilperson Lynch, for his part, invited Waye to share his frustrations about Breezy Meadows at the Town Board's next monthly meeting in September.
###