This Councilperson, Robert Lynch, addressing the Enfield Town Board during privilege-of-the-floor at the start of its meeting, August 9, 2023:
Four weeks ago, this Town Board tentatively selected five people for our Town's new Board of Fire Commissioners, preferences our Board will act on tonight. One day later, our Fire Chief, Greg Stevenson, stated, and I quote:
"I'm pleased that the Town of Enfield has named the five initial fire district commissioners. I look forward to working with them, as I have with the Town Board in the past, to assure that Enfield and its residents and visitors receive the best emergency fire and medical services possible."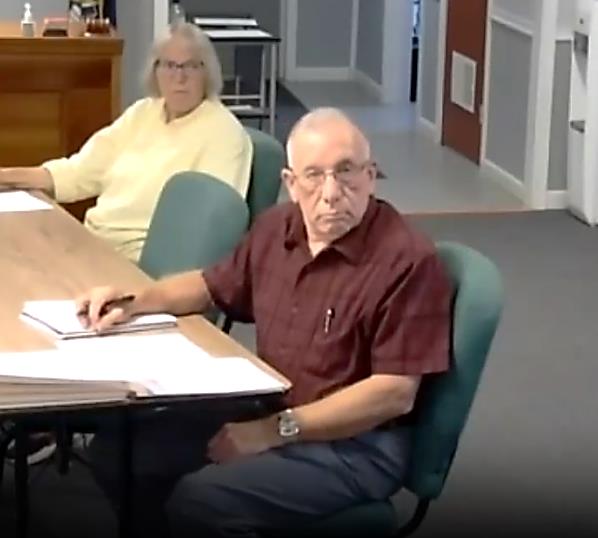 A few hours after we made our decision last month, I wrote the following:
"I cannot legally or ethically divulge the substance of the Town Board's executive session discussions…. [I] will only state that the private deliberations were collegial and civil; and that Board members reached their decision through collaboration and compromise; each member preferring the Board to speak with a common voice."
Some disapprove of our choices. They've criticized our appointees. They've criticized us. They've criticized me. I must remind everyone that each of us on this Town Board that night held just one vote out of four. Each had 25 per cent control. There were Commissioner candidates not chosen that night whom I would have appointed. I still hold that right to exert my independence.
But to those in this community who see us as the problem, I have some advice:
First, if you think we're not representing your preferences, then please, vote us out of office.  Yet in the elections two years ago, no one chose to oppose any of our Councilperson nominees.  And only one person ran as a write-in candidate against our current Supervisor.  She, that opponent, has not voiced an opinion on our choices.
Looking ahead to this year's elections, neither the Supervisor, nor any Councilperson faces opposition on the ballot this fall. Some would say democracy clings by only a thread.
Secondly, There is yet a second election coming up, a special election for the Board of Fire Commissioners' permanent membership. It'll be on December 12th. Any resident can run. If you don't want our Highway Superintendent, or anyone else, as a Commissioner, run vigorously against him or her. It's the ballot box, not the Food Pantry's closed-door commodities room, where our choices should be made. Please make these choices, Enfield. Please run. And please vote.
###