by Robert Lynch, March 10, 2023
It's early. And to make it work, all the moving parts would have to move just right. But a vote this week by a legislative oversight committee could free up Tompkins County Community Recovery Funds for some of the Enfield projects frozen out of downtown-administered moneys last December, including a mental health wing sought by the Enfield Community Council.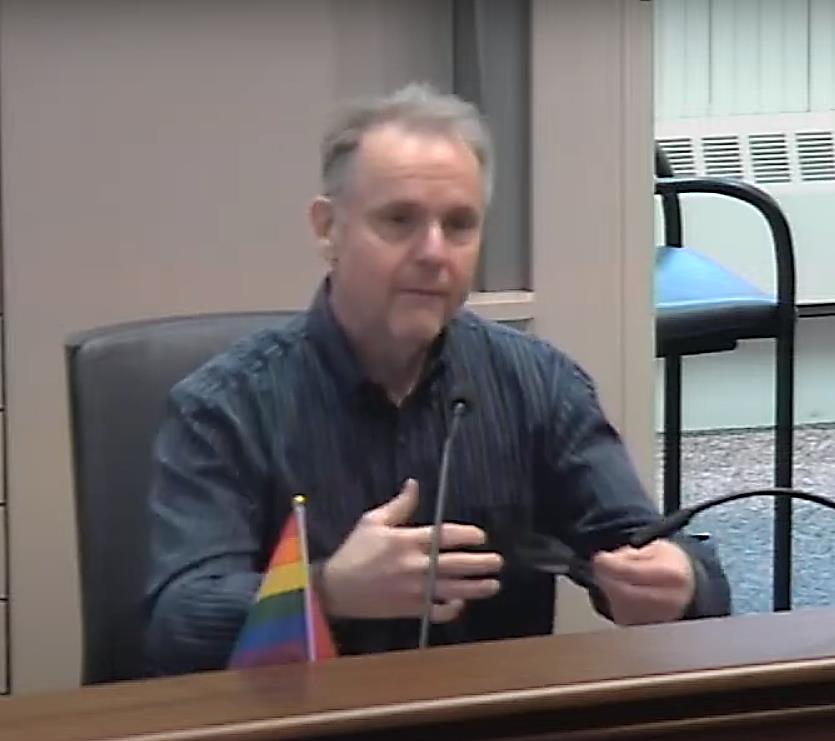 "I'll be fighting for Enfield," County legislator Randy Brown told the Enfield Town Board Wednesday night. Brown's remark came two days after the Tompkins County Legislature's Community Recovery Fund Advisory Committee rejected, two-votes-to-four, the application by Newfield-based Second Wind Cottages to substitute a dozen more tiny houses— so-called "cottages" for the homeless— to replace the 25 campsite-type shelters Second Wind had earlier proposed for Community Recovery funding.
A one-year moratorium on new "campgrounds" enacted in early-February by the Newfield Town Board, in response to local opposition to Second Wind's proposed additions, has effectively nixed the campsite idea. By the time the moratorium would eventually lapse, the Recovery Fund moneys would likely have dried up.
"Functionally, it's dead," County legislator Deborah Dawson predicted Monday just before the Advisory Committee voted down Second Wind's proposed swap of one building proposal for the other. Dawson opposed the Second Wind revision, as did Newfield's Brown and two others. Only Committee Chair Dan Klein and Ithaca legislator Veronica Pillar would have permitted the homeless advocacy group to apply its earlier-recommended $510,000 for the 12 new cottages instead.
After Monday's meeting, and again to Enfield's Board Wednesday night, Brown promised he'll ask the full County Legislature, at its next meeting March 21st, to remove Second Wind's pricey proposal completely from the list of eligible projects set to earn a slice of the county's $6.5 Million Recovery Fund.
And if Second Wind drops out, Enfield projects could then drop in.
"I will make my priority Enfield applications," legislator Brown promised the Enfield Town Board in his pre-meeting written narrative Wednesday.
The most likely candidate to snag leftover funding—since it barely missed the Advisory Committee's funding cut last December—is the Enfield Community Council, with its $206,000 request to replace a dilapidated mobile add-on at its recently-purchased Community Center with a stick-built, multi-purpose wing designed, in part, to provide offices in Enfield for first-ever mental house counseling.
Also mentioned by Brown as potential candidates are three projects advanced by the Town of Enfield itself.
In its applications filed with the County's consultant last October, yet never recommended for funding by the committee, the Town sought $26,591 to purchase communications radios for the Enfield Highway Department, and also $97,040 for a "Main Street Revitalization of Municipal Buildings" fix-up package, the latter application to include replacement of the Enfield Town Hall's roof.
The Town sought an additional $225,000 to build an unheated storage building for Highway Department equipment. But this "cold storage building" is now perhaps the longest of long shots.
Seizing the moment, the four attending members of the Enfield Town Board unanimously adopted a Resolution Wednesday supporting Brown's efforts to advance the ECC, the portable radios, and the roof replacement measures both in the Advisory Committee and then before the full County Legislature.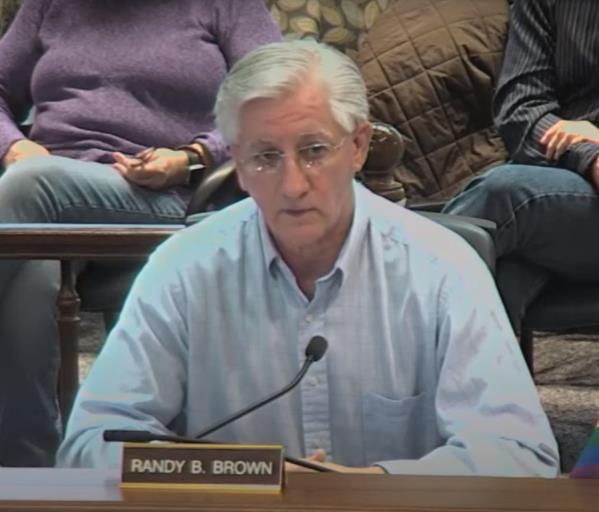 Earlier-proposed—and committee-rejected—Enfield projects not mentioned by Brown for revived consideration in light of Second Wind's rejection included the $1.2-1.6 Million Enfield Food Distribution application to build a new Food Pantry, and a lesser-priced request by the Enfield Volunteer Fire Company to be used, in part, to construct a bunk room.
Observers acknowledge that approval of legislator Brown's late-day wish-list is far from a done deal. First, the full Legislature later this month would need to drop Second Wind's $510,000 allocation from its tentatively-approved funding roster. Only then could Brown ask the Advisory Committee in early April to move the Enfield requests into contention. Committee endorsement would later require the full Legislature's endorsement. And scores of other non-profit agencies and governmental groups—shut-out, as Enfield was, in last fall's money-quest—stand equally eager to snatch the money that would be made available should Second Wind falter.
Newfield Councilperson Heather McCarty, perhaps her Town Board's most progressive Democrat, sounded a whole lot like Republican legislator Brown Monday when she co-opted the talking point that Brown had spoken on the County Legislature's floor in January. McCarty maintained that the views of her neighbors too often get overlooked by Ithaca-centric lawmakers who may have all the best intentions, but yet a tin ear for listening.
"There's a perception in the Town of Newfield," McCarty said, "that while the County Government and county residents have a lot of concern for many people who deserve help, that the rural residents of the county are considered second-class citizens, and that their opinion and needs do not matter."
McCarty added, "I'm here today to request that the committee and the County Legislature extend their consideration and compassion that they laudably have for certain segments of the population, to the Town of Newfield as a whole."
McCarty, like Town Supervisor Michael Allinger and Councilperson Joanne James—together a full three-fifths of the Newfield Town Board—who all spoke at Monday's meeting, stressed the lack of full-time supervision at the current 18-unit Second Wind Cottages site. They also cited problems of inadequate police and emergency medical presence and community resistance in their collective call for the Advisory Committee to turn down whatever Second Wind's expansion might be.
Supervisor Allinger told the meeting he's gotten "dozens of phone calls from the community speaking out unfavorably about the expansion."
"One caller, Allinger said, "noted that she had young daughters and had concerns for the fact that there was a Level Three sex offender in residence there."
Allinger also stated that Second Wind's neighbors complain that the cottages' residents strew garbage in neighbors' yards along Route 13 and troop along the highway to a nearby convenience store where they then buy beer and patronize a "head shop."
"We feel they're at their capacity," Allinger said of the homeless encampment, speaking at a meeting that Second Wind's owners and organizers failed to attend, but to whom the Town Supervisor hoped they'd still listen.
"They need to take a step back, evaluate where they are," Allinger said. "The mission is fine. I have no problem with reaching out to help the homeless."
Yet Newfield's top elected official also saw Second Wind's effort to date as an opportunity lost.
"I don't think that they are doing the job that they could be doing with the numbers that they have currently, and that is the feeling that I've heard over and over with every person I've talked to," Allinger said.
And yes, numbers did factor into the Advisory Committee's Monday decision. A spreadsheet shared by the Recovery Fund's consultant compared how many might benefit from Second Wind's 12 new tiny houses compared to the more transient-focused campground the applicant had first proposed.
The revised concept would house within an average year only enough homeless to fill the dozen new cottages. Campsite shelters, by comparison, could provide temporary residence for up to "100 unique individuals."
"The impact on folks that it would serve is much less," Ithaca legislator Travis Brooks observed. "That does create some problems for me in terms of supporting this," Brooks said. He cast his vote to reject Second Wind's re-do.
"It's an awful lot of money for twelve people," Deborah Dawson echoed. She calculated the drain on Recovery Fund money at about $50,000 a person.
"It doesn't seem like we'd be getting an awful lot of bang for our buck," Dawson said.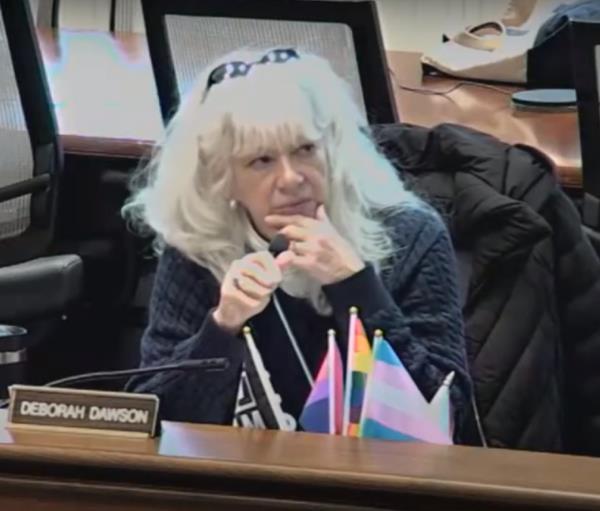 Despite the Advisory Committee's turndown this week, the originally-recommended $510,000 Community Recovery Fund handout to Second Wind Cottages technically still remains alive. It's just that the Newfield Campground Moratorium likely makes the project unbuildable. That's where legislator Brown's March 21st defunding initiative would kick in. But unless and until the full Legislature tosses the 25 camping shelters into the ashcan, the Town of Enfield and the ECC will just have to bide their time and wait their (possible) turns.
Still, the lesson learned for the moment is that hometown outrage and community advocacy makes a difference. And any attempt by Second Wind Cottages to win back Tompkins County Community Recovery Fund support would certainly become a steep, uphill climb.
"I don't think we as a county should be funding a project, encouraging a project, that the local community is so much against," Dawson said Monday.
She probably has her finger on the pulse. And Enfield would surely like to pick up any of the greenbacks that may litter along the Route 13 roadside should the Second Wind application meet its death later this month on the Tompkins County Legislature's floor.
###