Enfield moves to a Fire Commission; but a spending referendum's now needed
News & Analysis by Councilperson Robert Lynch; June 19, 2023; expanded June 22, 2023
The Town of Enfield's transition from Town Board- to Commission-based oversight of its fire protection services will prove more complicated—and financially risky—than first thought.
As this writer prefaced his vote just before he joined a unanimous Enfield Town Board June 14th to support transfer of fire services to Commission governance, he, Councilperson Robert Lynch, remarked: "I'll say one thing. I am trusting [Brad] Pinsky's conclusion that this will not be subject to the Statutory Spending Limit. I hope that we don't get into a problem that way."
Well, as it turns out, this writer's skepticism proved well-founded: Yes, the newly-established, Commission-based "Fire District's" budget will become subject to the Statutory Spending Limit. Yes, there will need to be a special referendum in late-summer for the new Fire District to exceed that limit. Yes, the Town Board will need to move up the date for the Fire District's establishment and the appointment of its first Commissioners. And, Yes, those new Commissioners would now need to stand for election as soon as this December.
And as to whether Enfield, its Fire Company, and the new Commission may "get into a problem," only time will tell.
"Hit a snag," Town Supervisor Stephanie Redmond bluntly informed her Town Board five days after the hearing, emailing them on Monday morning, June 19. Redmond relayed an email sent to her minutes earlier from Brad Pinsky, the Syracuse attorney who's helped guide the Town toward transition from a "Fire Protection District" to a "Fire District," shifting oversight from the Town Board to a new Board of Fire Commissioners. The Town Board's vote the prior Wednesday had authorized the change, but made it effective on October 2nd, a delay primarily to avoid any snap election of appointed Fire Commissioners. It would have put off Commissioner elections until December of next year.
But attorney Pinsky's subsequent meetings with Enfield Volunteer Fire Company (EVFC) leadership led him to change his mind. Pinsky concluded that existing EVFC debt—a prime contributor to the Fire Company's current fiscal burden—is held at interest rates so low that refinancing from bank loans to bonds would be ill-advised. Yet without bond financing, state law will trigger the late-summer spending limit referendum.
"As a result," with current financing kept in place, "the District will have to lease the vehicles from the fire company," Brad Pinsky wrote the Town Board. "Although bonds are exempt from the statutory spending limit, leases are not exempt."
And the attorney, repeating what he had shared with the Town Board at the June 14th Public Hearing, said that absent a referendum, New York allows a Fire District to budget no more than $1,000 for each $1,000,000 in assessed valuation. With Enfield's total assessments pegged at around $213 Million, the Fire District's spending, without an override referendum, would be capped at about $213,000 annually.
But the Fire Company's current year budget puts spending at more than $377,000. See the problem?
"Since your total taxable assessed valuation is very low, we have come to the opinion that we need to increase the statutory spending limitation," Pinsky wrote the Supervisor. "This does NOT result in an increased tax rate, but merely allows the district to tax at the same or at an appropriate rate," he stressed.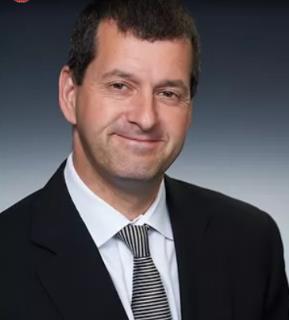 But the requirement for a referendum will force everything else toward the transition of fire protection services to accelerate as well. State law requires the referendum be held no later than September 20th, Pinsky now states. But under the Town Board's current Resolution, the Fire Commission would not be in place by then.
Intuitively, a Spending Limit override vote can't be held until the Fire District becomes a legal entity. As a result of this legislatively-shackled chain of required events, an October 2nd start-up date for a Fire Commission no longer works. The transition must come sooner.
"Since the statutory spending limitation must be increased by the voters no later than September 20, and because we need about 35 days to notice the election, we should form the fire district effective August 1 and appoint commissioners no later than August 1," Pinsky wrote Redmond. "That would give us a short amount of time to hold the vote, but we could do it," the attorney observed.
Since the new Fire District would take effect August first, the new Commission's five members (and a Treasurer) would need to be appointed at about the same time as well.
****
But let's take a step back to Enfield's June 14th Public Hearing and the Town Board's crucial vote:
Town Board action to create an Enfield "Fire District" that night followed a one hour, 40-minute Public Hearing. Participants and spectators filled nearly one-half of the meeting room's gallery. EVFC volunteers and leaders occupied most of the seats. By a requested show of hands at the hearing's conclusion, nearly all of those volunteers supported the change that the Board later adopted. Only one attendee, a non-firefighter, Applegate Road's Diane Aramini, raised her hand in opposition.
"Only now are we getting informed about it," Aramini complained, concerned about a change that had only surfaced in Town Board discussions beginning in March and could easily have slipped the attention of those not keeping close tabs on Town Board proceedings. Aramini further worried that firefighters could soon dominate the new Commission and push the tax levy "completely out of control."
"We, the people, elected each of you who are presently sitting on this Board today to be fiscally responsible and make the best decisions for our Town," Aramini stated. "Is this really the best for our Town? My answer is No. Let's take our time, learn more, and make sure."
"I will share your concerns that we are moving very fast on this," this writer, Councilperson Lynch, acknowledged, undecided about his own vote until meeting's end. "We've come a long ways in three months," he said. And personally, I don't want to… contaminate the Public Hearing with my own Board member comments, but it is a fast-moving process."
Fast moving and landmine-laden. A referendum to raise the state-set Statutory Spending Limit for the new, Commission-based Fire District—a limit never imposed under Town Board oversight— entails risk, much risk.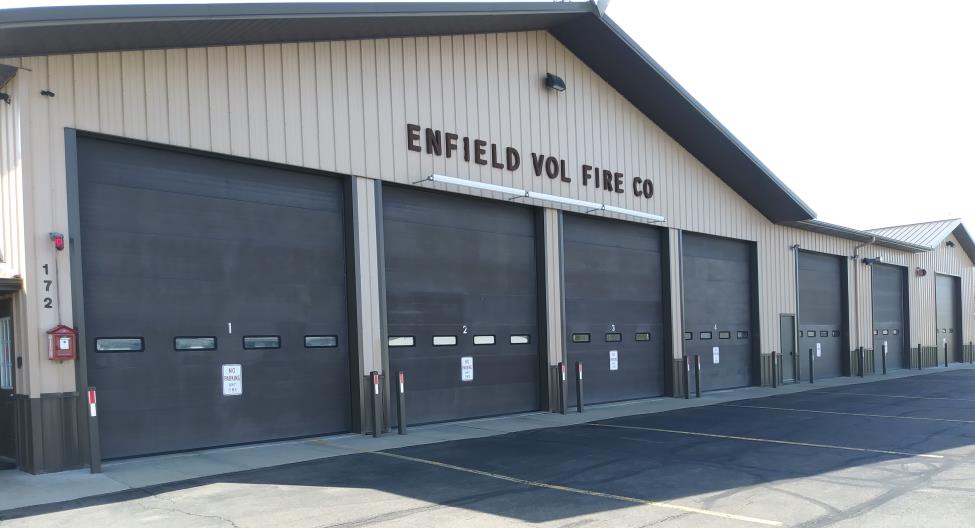 As this writer acknowledged before he cast his vote Hearing night, Enfield harbors a strong undercurrent of public opposition to Fire Company spending. Under the current Town Board-managed arrangement, spending referenda have never been required. But under Commission governance, they will be. There are many people in this Town ready, willing—and perhaps, eager—to send the EVFC a message they'd rather not hear.
"I'm going to say on the record: This scares me," I stated during the hearing, as attorney Pinsky, Town Board members, and Fire Company officials jumped back-and-forth over whether EVFC's substantial debt would trigger a referendum. "I feel like I'm driving down this driveway with no brakes on my truck," I said, making implicit reference to the Enfield Courthouse driveway's steep incline.
"I don't think it's that scary," Pinsky responded. If one is to continue the driveway analogy, the statutory limit, in the attorney's opinion, provides a valued fiscal speed bump.
"The challenges are the protection," Pinsky insisted. "The Statutory Spending Limit, which is a challenge, is also the protection for the voters."
"We also have an opportunity," the attorney argued. "We then have an opportunity with enough time to plan, which we have now, to say what we need the Statutory Spending Limit to be. What should it be? It'll be a cap, which the voters should love. We've now set an actual cap on the spending," Pinsky told the hearing.
But fear of a different sort: "I feel like it's really scary to call 911 and have people not show up," Fire Company Secretary (and former Town Clerk) Ellen Woods told the hearing, contrasting her worry with Councilperson Lynch's. "That is what should scare people the most," Woods insisted.
"What scares me is what happens if we rush into forming a Fire District," this Councilperson rebutted. I posited this scenario: "We have to have the late-August referendum to exceed the Statutory Spending Limit, and it's defeated. Then where do we stand? We've got a Fire Company that is obligated to spend at least $375,000, and they can't spend more than 212. That's what scares me."
"There's so much that's outside the Statutory Spending Limit," Pinsky countered. "I'm not sure you're really pushing up against it."
Of course, five days later, Brad Pinsky would concede that fiscal prudence dictated a public referendum. Brad Pinsky's change of opinion came in his June 19th email to Supervisor Redmond:
"As you know, most of the budget involves loan payments. The loans are at very good rates (4%) and are close to being paid off in the next 3-8 years. Therefore, refinancing the loans into bonds would not serve the taxpayer." And with leases, not bonding, the attorney advised, Enfield cannot escape a referendum.
To an extent, at the June 14th Public Hearing, arguments often crossed paths without meeting themselves head-on. Fire Company advocates like Woods talked up the recruitment and retention advantages that a Commission-supervised Fire District might bring. Critic Diane Aramini pointed to the fiscal dangers of a too-chummy Commission-volunteer firefighter relationship. And this writer pondered whether the pitfalls of diving into something too fast would make everything simply fall apart.
Enfield could "get into a bind where we're starving the Fire Company because of a New York State statute," I cautioned the Board that evening.
"We're not, though," Supervisor Redmond replied, seeking to correct my conclusion with heaping self-confidence. "We have everybody doing the finances in the Fire Company here," the Supervisor assured us, assuming at the time that the EVFC's high debt figures and insurance costs—supposedly excludable expenditures— would keep a Fire Commission budget beneath the statutory thresholds. "We know that it would definitely be under that," Redmond assuredly said. "So that's a non-issue."
"I don't think it's safe to say it's a non-issue," I responded. Of course, five days later, we knew whose opinion held water.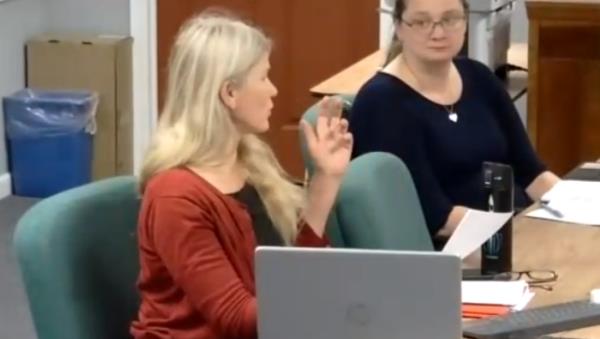 During both the Public Hearing and the Town Board's subsequent discussion, two questions dominated: Whether the switch to a Commission-led fire service had merit; and whether the Town Board in its quest for something new was racing down the tracks simply too fast.
"Could we put this decision off for a month, or two, or three?" this Councilperson asked Brad Pinsky at one point during the hearing.
"You could put it off until October 2nd, if you wanted," Pinsky answered. "But we will be in a position of making rash, undocumented, unresearched, non-argued, not hard-thought decisions," he said.
This Councilperson suggested a longer postponement, one that would push the Fire District's christening to perhaps April of next year.
"Well, you wouldn't want to do that," Pinsky enounced, arguing that the Fire Company would be out of money for months, since its current Town contract expires this December.
"And the Town," I responded, "would negotiate a one-year contract with the Fire Company."
"Why?" Supervisor Redmond interjected, her airy inquiry conveying surprise laced with disbelief.
"Why not?" I replied firmly.
"Why?" Redmond repeated, again with perplexed astonishment.
"Because it's our responsibility," this Councilperson, Lynch, informed her.
"It's not our responsibility if we appoint Fire Commissioners to do that," Redmond countered. "Then it's their responsibility."
So much for any postponement. The majority's distaste for delay left the Town Board's lone remaining choice resting squarely on the motion's merits. Going into the June 14th meeting, odds held that at least four Board members would be a lock on moving to a Fire District governance scheme, a change that its long-forgotten predecessor Enfield Town Board 16 years had earlier declined to enact. Betting on the evening's outcome proved well-placed. Only the final vote tally remained in doubt.
"It's clear it's going to save the Town taxpayers money," Supervisor Redmond said in defending her well-known position during a final round-table of Board member opinions prior to the crucial decision. "It also has become to the point where I don't feel that the Town Board provides proper administrative facilities to the Fire Company."
"It's a little bit skewed," Redmond continued, " in a way that we're the holder of the workmen's comp and things like that, but we have no oversight over actual employee/employer relationships. We can't decide any sort of discipline. We have no authority, whatsoever."
"For me, one of the draws is the transparency of it, both for the Board and for the Fire Department," Councilperson Cassandra Hinkle remarked. Hinkle maintained that switching to Commission-based oversight will help give "voice" to the input Enfield residents want. It will also help foster training and firefighter education, she said.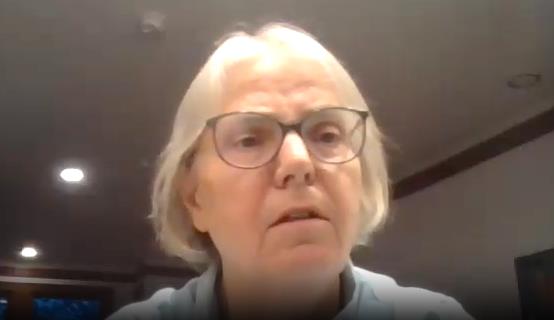 Councilperson Jude Lemke's opinion: "We simply don't have the technical expertise to make reasoned decisions about what the Fire Company needs. And putting on Fire Commissioners who have real Fire Company experience in there would be a big added benefit."
This Councilperson saved his own comments for last. Undecided until that point, he—more appropriately, I—gave both arguments their proper respect and deference.
"I am sympathetic to those who say… that this is like a fox governing the hen house," I acknowledged. Further, I noted, some say a Commission "will be of firefighters, by firefighters, for firefighters."
But in the end, this Councilperson cast his vote on a different argument, rising to a different elevation; one that mixed dollars with disposition; money with mood:
"I guess the argument I always make," I told the Board, "is, 'If it's not broke, don't try to fix it.' But it is broke. It's been broke not for a year. It's been broke for decades. It's been broke."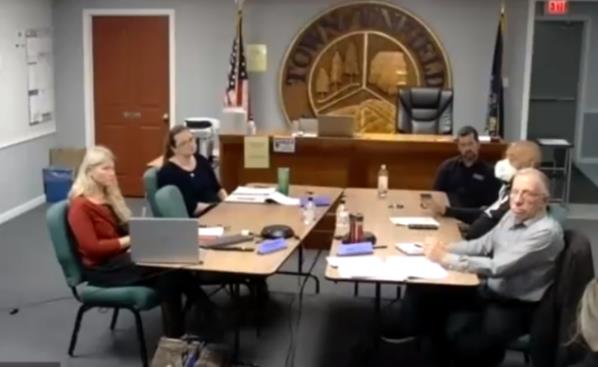 This Enfield Councilperson commended Supervisor Redmond for working with us to heal long-standing wounds. I acknowledged improvement, but then recalled the setback last October when a budget discussion over firefighter protective gear devolved into bickering about an SUV for the Fire Chief and the cost of an annual banquet.
"We have to try something new," I counseled the Board. "This may not work. It may be the worst decision this Town Board ever made. But I think we have to make it. We have to try something new. This Town Board, for whatever reason, can't consistently play in the sandbox with the Fire Company leadership, and we'll see if a Fire Commission can do it."
With that admonition, the roll was called.  The vote was unanimous in favor of change. A Commission-supervised "Fire District" would supplant the Town Board-overseen "Fire Protection District" come October.
****
Based on Brad Pinsky's revised recommendation, expect the Enfield Town Board to move up the Fire District's effective date to August first very soon; either at the Town Board's July 12th monthly meeting, or at a special session already scheduled to address other matters June 28th.
According to the expected revised timetable, were the initially Town-appointed Fire Commissioners to take office in August, they'd each need to face the voters in an oddly-scheduled election December 12th. Newly-elected Commissioners would then take over in January. The Town Board has already invited prospective members of the new Board of Fire Commissioners to submit applications by its July session.
Enfield marches toward change. Much more will be written… in time.
###