News Briefs:
Brock Mulls Future
(June 29): Cynthia Brock, beaten by double-digits Tuesday in Ithaca's highest-profile Primary race, says now that Solidarity Slate opponent Kayla Matos has denied her the Democratic nomination, she'll have to think long and hard about continuing onto the General Election using an Independent ballot line as her crutch.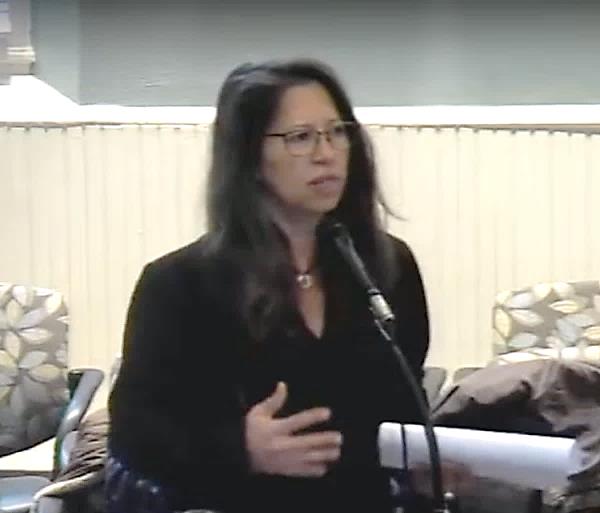 "I'm giving myself permission to take a few days before I decide what I'm going to do next," Brock told The Ithaca Voice in a story reported Thursday.
Kayla Matos has money and influence behind her, including help from the state's Working Families Party, which has targeted Cynthia Brock's First Ward seat and named African-American Matos as a priority candidate.
"I do all of the door to door myself," Brock told The Voice. "Old school style [campaign] structure cannot compete against large scale volunteer outreach efforts where multiple teams are engaging with each and every voter."
Remember my own (badly-losing) one-man campaign in 2021 for the County Legislature? I can relate.
Yet my personal advice for Brock is to hang-tough and march to November. Why? Because on Common Council, Cynthia Brock is one of the few "grownups" in the room. And next year—especially without her—Council will have fewer still. / RL
###
Bids Awarded; Under Budget


(June 28): At a quick, special meeting Wednesday (6/28), the Enfield Town Board opened—and then, promptly awarded—construction bids for two, long-sought building renovations. The Board will use American Rescue Plan (ARPA) funds to cover the cost of each.
Cooley Construction Corp. of Trumansburg was the lower of two bidders for the replacement of the metal roof on the former Enfield Highway Garage, now housing, in part, the Town Clerk's Office. Cooley was the sole bidder on patching and repainting the Enfield Courthouse, the building where the Town Board meets.
Cooley's bid $55,000 for the roof replacement was $800 less than the second bidder, Zook's Construction, of Interlaken. Cooley bid $26,162 for the building exterior work. When the Town Board issued the bids, it had budgeted $70,000 and $30,000, respectively.
The four attending Board members approved Cooley's low bids unanimously. Bid documents call for each project to be finished by December.
###
Movin' the Fire Date Up
(June 28): As expected, and without significant discussion, the Enfield Town Board Wednesday night accelerated the schedule for the Town's placement of fire protection services under an independent Board of Fire Commissioners.
Under the adopted Resolution, an earlier-set October 2nd implementation date will be moved up to August first.
Brad Pinsky, the attorney the Town retained to engineer the change, recommended the revised date a few days after the Town Board's June 14th vote to transition fire protection to a Commission. Pinsky urged the speed-up after learning Enfield will likely need to hold a September referendum on whether to allow the Fire Commission to spend above a state-set limit.
The hurried date's principal drawback: The five Commissioners the Town Board will soon appoint would need to run for election this December, rather than in 2024. The Town Board encouraged Commission applicants to step forth, but did not mention prospective candidates in public session.
###
Split Vote on Sales Tax Rejigger
(June 28): At bottom, it became a standoff between green eyeshade number crunching and holding firm to principle.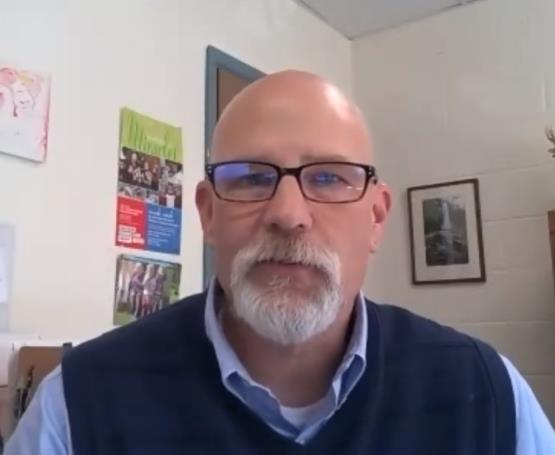 Wednesday night, following a brief, spirited discussion and an invited explanation from County Director of Assessment Jay Franklin, the Enfield Town Board split 2-2—and thus, defeated—a proposal that would have reversed a 12-year Town policy on how Tompkins County credits Enfield's share of Sales Tax revenue on residents' bills.
Beginning in 2011—based on a mistaken assumption that Enfield could tax state parkland—the Town began allowing County Government to apply the Town's share of Sales Tax to reduce the County's own tax levy as it appears on Enfield's January bills. But for this, the second consecutive year, Councilperson Robert Lynch (this writer) proposed, that Enfield take the $949,000 Sales Tax share as a check and use it to offset the Town's own tax levy.
Lynch argued his change would "balance the scales" and make Enfield look less like a high-tax town.
But Councilperson Jude Lemke and Supervisor Stephanie Redmond objected. They clung to Franklin's prediction that Enfield's co-opting the cash would raise most residents' total taxes slightly; perhaps up by a few dollars a year. The change would also lead solar farms to pay more to the County and less to the Town.
###
Enfield Planners BYE Month
(June 27): With "Breezy Meadows" put to bed last month, you can't blame Dan Walker and the Enfield Town Planning Board for taking a break.
Chairman Walker announced Tuesday the cancellation of his Planning Board's normally-scheduled July 5th session. Planners would likely have continued their task—it's gone on for months now—of rewriting Enfield's subdivision regulations and Site Plan Review Law.
The Board gave final approval to the Breezy Meadows subdivision June 7th. New York Land and Lakes Development has said it plans to begin marketing the 33 building lots in September. (See earlier story, posted on this website.)
###
Baby Step to Broadband
(June 24): It didn't go half as far as some would like. But the Tompkins County Legislature this week took a first step toward bringing broadband Internet to the 1200 addresses that its retained consultant says still don't don't have it. The Legislature initiated a "Request for Proposals" seeking private firms that might fill in the gaps. It left unanswered exactly who would pay for those extensions. Lawmakers made clear that taxpayers won't shoulder the full $7 Million cost.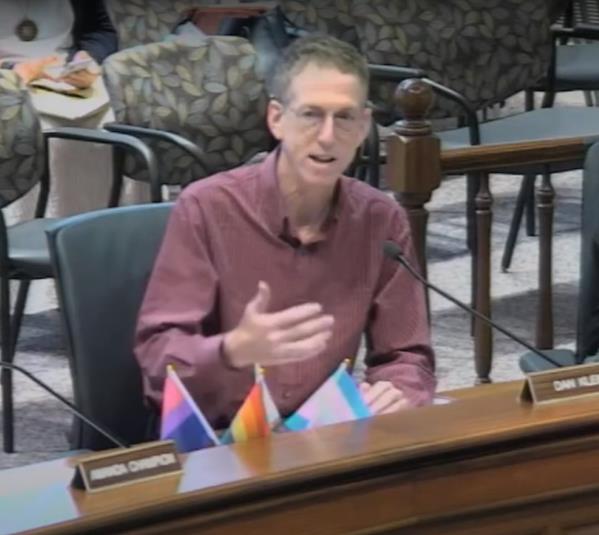 "I didn't feel comfortable delaying it any further," legislator Greg Mezey said in bringing the bid invitation forward. The Legislature had asked the Tompkins County Council of Governments (TCCOG) to weigh-in. But at a late-May meeting, many on TCCOG wanted a much more ambitious initiative, a county-wide municipal system, one that would go head-to-head with giants like Charter-Spectrum.
Legislator Mike Lane saw no support for that: "I don't think it's affordable," he said. A county-wide public option was priced at $80 Million years ago, he said. "Would it be less now?" Lane asked.
But Danby's Dan Klein—whose town sorely lacks broadband—urged the Legislature not give up on a County-owned municipal provider. "We should explore that possibility," Klein said. "It will make our municipal partners happy."
###
Randy's/Mona's Hopes for ECC
(June 22): The final decision rests with the Tompkins County Legislature. But Enfield Community Council (ECC) Board members learned at their meeting Thursday that legislator Randy Brown intends to introduce this year, and also for the next two, additions to the County Budget that would provide $25,000 annual appropriations to ECC to be earmarked for "staff salaries for programming purposes."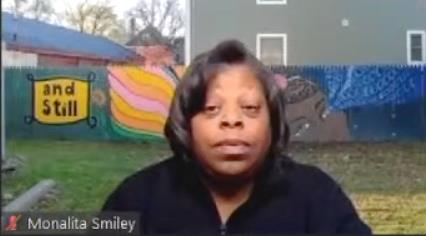 ECC officials welcomed the news, saying it could provide ECC its first permanent staff to oversee programs at its Community Center and handle other program responsibilities.
Brown's initiative—that would likely require annual renewal for both 2025 and 2026—will soften the blow caused by ECC's losing out on its six-figure request for County-administered Community Recovery funds.
More good news Thursday for ECC: Monalita Smiley, Director of the Tompkins County's Community Justice Center, invited the ECC to become the Enfield "Hub" for CJC's outreach efforts. The ECC Board unanimously accepted Smiley's invitation. It could open opportunities for such things as tele-health medical appointments.
"We want this to happen," ECC President Cortney Bailey said of the Hub affiliation.
###
New Forum; Better Outcome:
(June 20): Last week, no one else on the Enfield Town Board chose to back my submitted Resolution to urge Governor Hochul to veto pending legislation, adopted by both the State Senate and Assembly, that would end the long-standing tradition of holding local town and county elections in odd-numbered years.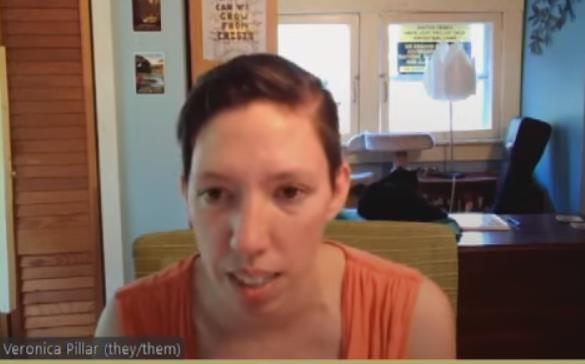 But Tuesday, the Tompkins County Legislature thought differently. By a vote of 10 to 4, the Legislature adopted a measure—which yes, I'd suggested and initially scripted—to encourage that veto. Thank legislators Randy Brown and Mike Sigler for advancing the Resolution. It gained bipartisan support.
The election year change would lead to "overshadowing of local races," Veronica Pillar, one of Tompkins County's most progressive lawmakers, told colleagues. "It's counterproductive," Groton's Lee Shurtleff said of the bill now before Hochul. Thirty races could be on one, even-year ballot, he cautioned. "Granted, you'll get larger turnout," Shurtleff admitted. But the overwhelmed voter would simply leave the local races blank, he feared.
But Dryden's Mike Lane bristled at what Brown and Sigler had asked him to pass, equating off-year local elections to voter suppression. "This is a good thing that the New York Legislature has done," Lane firmly declared. "You are off track with this."
###
An Aussie for the Court?
(June 17): She was raised and educated in Australia. She's an adjunct law professor at Cornell. Now Deirdre Hay wants to fill a soon-to-open slot representing us on the New York State Supreme Court.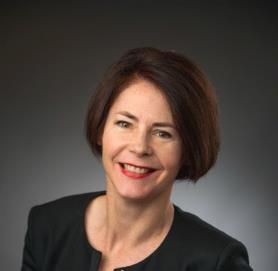 Hay this week christened her campaign for the Democratic nomination to judge for our 10-county Sixth Judicial District, holding a launch party Wednesday at Ithaca's Argos Inn. Progressive activist Emily Adams has gone out of her way to support Hay, a strong signal that Hay, who must eschew politics on the campaign trail, bends to the partisan Left.
Hay grew up in Melbourne. She earned law degrees at universities there and in Sydney. She's past-president of the Women's Bar Association of New York, where, it's said, she urged the WBA to work harder for a state Equal Rights Amendment and Equal Pay legislation.
In New York's quirky judge-picking process, parties select Supreme Court candidates at late-summer conventions. Adams knows of no one else seeking the Democrats' nomination. Broome County lawyer Cheryl Insinga is a likely Republican nominee.
Professor Hay owns a horse farm in Freeville. To humanize her favored candidate, Adams writes, "Deirdre has a narrative that will stick in people's minds. She has mud under her fingernails, she throws hay bales around, she drives a tractor… and she wrote a PhD thesis on anti-trust law." And yes, Adams says, "She speaks with a charming accent."
###
We bond a barn: 4.18%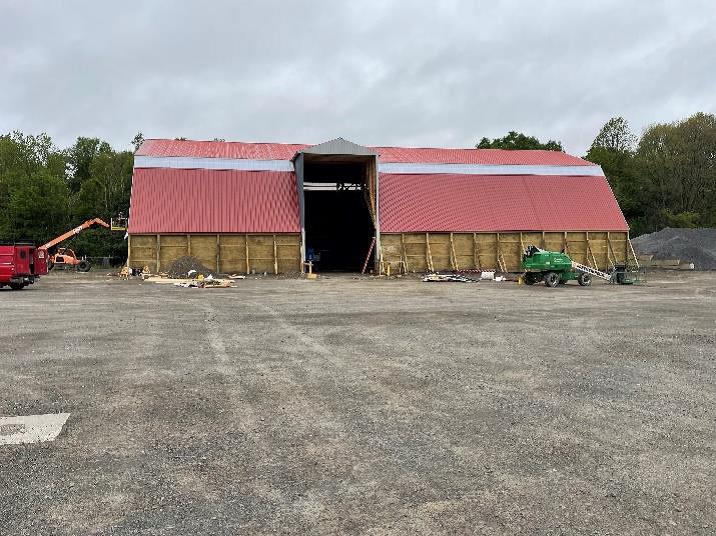 (June 15): By unanimous vote, and with little discussion beforehand, the Enfield Town Board Wednesday authorized the Supervisor to sign a bonding contract with the Greene County Commercial Bank to finance the local share of the Town's new salt and storage barn, built last year.
The Greene County bank, the lower of two bidders at an auction June 7th, will charge an interest rate of 4.18% on $429,842 of financing from next year through 2035. The competing bank would have charged rates a tenth or two higher.
Yes, rates are higher now than they were last year. But how good are they? One well-placed Tompkins County finance officer told this writer they're competitive. "A net interest rate of 4.18% isn't bad on a small issuance," the source said. He said that in February, Tompkins issued bonds for a much larger $12 Million. That bid sale drew a rate of 3.25%. And larger totals usually draw better rates, he said.
###
Enfield: No-Go on Hochul Veto
(June 15): Given the opportunity, the Enfield Town Board took a pass Wednesday on urging Governor Kathy Hochul to veto a bill just adopted by the State Legislature.
The bill would move the elections for all Town offices—as well as many other local offices—from odd-numbered years to even-numbered years. Critics call the bill blatantly political, designed to get more Democrats elected.
Councilperson Robert Lynch (this writer) introduced the Resolution to urge Hochul to veto the bill. He found himself the only Town Board member to support it.
Councilpersons Jude Lemke and James Ricks opposed the Resolution. Supervisor Stephanie Redmond, a part-time legislative employee, had to abstain. Councilperson Cassandra Hinkle abstained as well.
"There has been outrage from a number of elected municipal leaders, primarily in upstate New York," Lynch advised the Town Board. "And I can sympathize with them." Lynch said the change would have local races "buried at the bottom of the ballot." Republican opponents, he said, see the change as "a transparent effort by Democrats in the Legislature to get people to vote automatically," straight-ballot, whenever they cast votes for President or Governor.
"I would think that going to even years and getting more people to vote seems like a reasonable idea," Councilperson Lemke said in opposing the failed Enfield initiative.
###
Legislature acts to change local elections
(Update; June 13): It's now up to Governor Hochul to sign or veto a bill which would eventually alter how upstate counties and towns elect their local leaders. And it would be a change not for the better.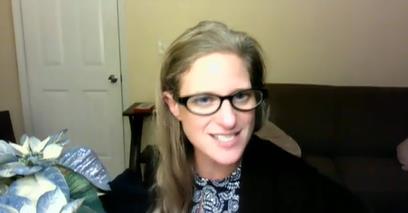 The Assembly passed Thursday, and the State Senate followed suit late Friday to adopt a Democrat-backed bill that would move the elections of town officials and county legislators from odd- to even-numbered years. The bill cleared the Assembly 89-57. Our local Assemblymember, Anna Kelles, supported the revision. State Senator Lea Webb also voted in its favor.
Media reports say local lawmakers statewide are livid about the change, generally seen as benefiting Democrats, whose members turn out more in even-year elections. They urge Governor Hochul to veto the bill, should it pass both houses.
Here's how I just put it in my appeal for Sen. Webb to oppose the bill: "I believe the change proposed by this bill would harm local democracy and discourage public interest in local elections…. Holding local elections in odd-numbered years gives these races and the offices they seek to fill the prominence they deserve."
###
Enfield Pre-Primary Debate Unlikely
(June 7): James Ricks' requested withdrawal from his race for reelection as Enfield Councilperson has chilled any talk of a Democratic candidates forum before the June 27th Primary.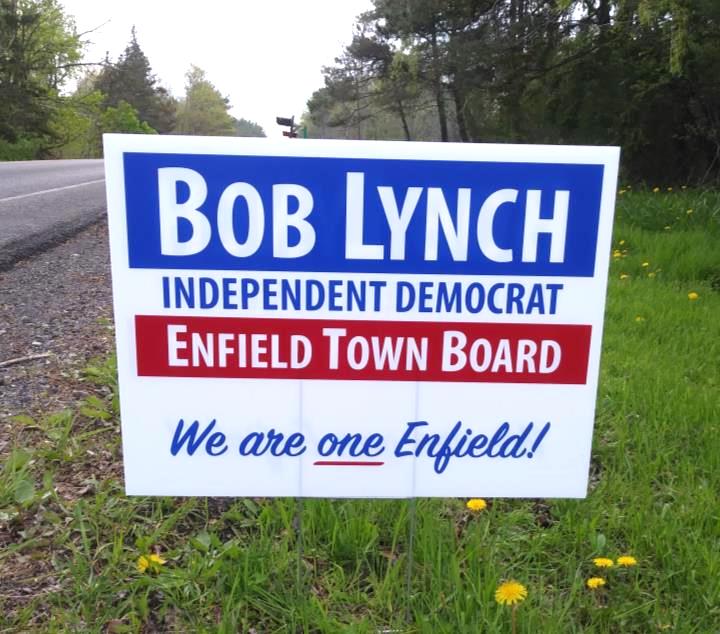 "We don't really need a forum," one prominent Enfield Democratic leader wrote late Tuesday, after this candidate had inquired about where earlier-discussed debate plans stood. We "should instead concentrate our efforts on getting that information out to Democratic voters" regarding Ricks' decision, she stated.
Earlier talk had focused on a forum at the Enfield Community Council, perhaps the week of June 12th. Don't expect one now. Ricks will still be on the Primary ballot, one of three candidates competing for two Councilperson's seats. The primary can't be canceled. But without Ricks, the two remaining—including this writer—would each secure a nomination.
"There is, however, a point to be gained by each candidate presenting his or her perspectives to the voters," I responded to the party. "I, as one Democratic candidate in this year's election, would welcome the opportunity to meet voters in a community event and express my views."
No word on any Republican debate for the contested nomination for Highway Superintendent. / RL
###
Death of the Off-Year Election… Again?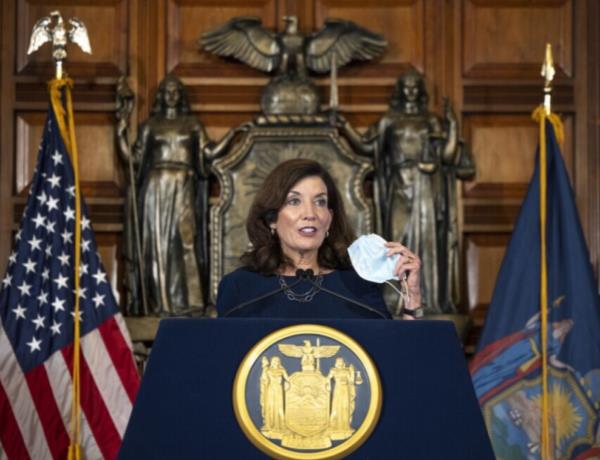 (June 6th): Last year, the State Legislature considered, but never got to complete, action on a bill that would move local elections (like those for Enfield Town offices) from odd-numbered to even-numbered years. Such a change, of course, would bury local contests in most voters' minds, eclipsing them amid races for President, Governor, or Congress.
It's a bad idea. But Albany Democrats like it because they think even years will draw to the polls more of their party's voters. Raw politics.
Now comes word that amended bills are again cycling through State Senate and Assembly committees, perhaps being groomed for adoption in the legislative flurry prior to adjournment.
They're Senate Bill S3505B and Assembly Bill A4282B. If you oppose them, tell your legislator. / Bob
###
Enfield ARPA Appears Safe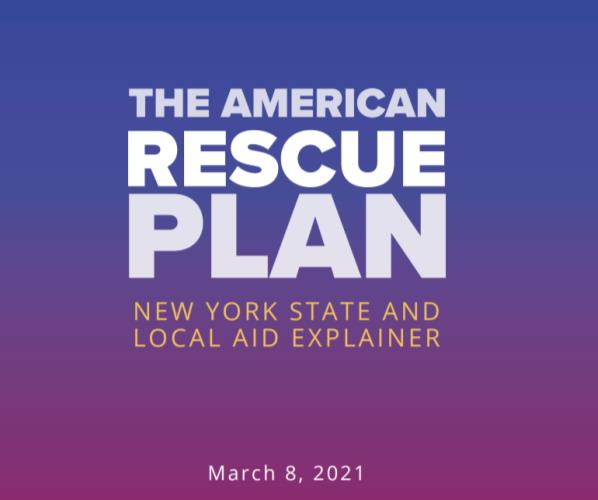 (June 1): Earlier fears that much of Enfield's American Rescue Plan funds would be clawed back by Congress as part of ongoing Debt Ceiling negotiations now appear unfounded.
Clarification by legal staff of the New York Association of Towns—a sentiment shared by some local officials—indicates that the "unobligated" COVID-relief moneys subject to clawback in the Debt Ceiling bill are only those within federal agencies, not those handed out to local governments during the past two years.
"Once funds left the U.S. Treasury and were delivered a local government, they were considered 'obligated' for federal government purposes," the Association advised its members.
The Enfield Town Board distributed most of its ARPA allotment May 25th in fear of the clawback.
###
T.C Tax Hike; Just 2% Now
(June 1): At a minimally-publicized "second retreat session" held May 30th, its summary released only Thursday morning, the Tompkins County Legislature revisited its prospective 2024 County Budget. Members took a "straw poll," and a majority purportedly agreed to cut any projected tax levy increase next year to only two per cent.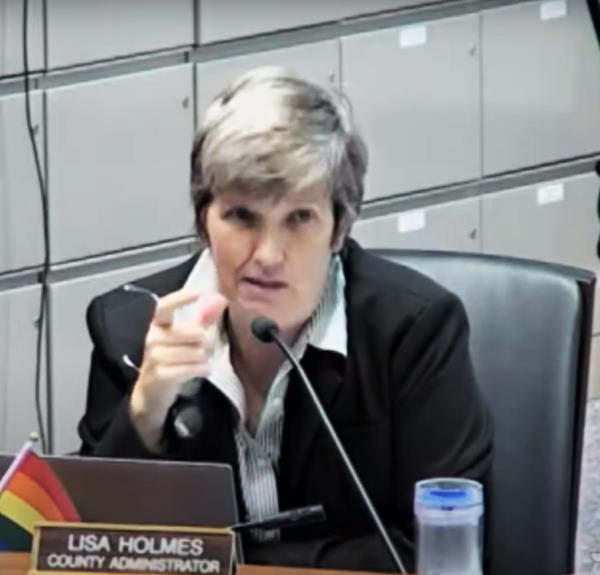 That's less than half of the larger, 5.53% levy increase that County Administrator Lisa Holmes had forecast at the Legislature's first retreat April 25th, an increase she'd scaled back only days later.
The County's news release failed to indicate how many—or whom—among the Legislature favored the 2% hike.
Passage of the New York State Budget left us "only slightly better than we'd been expecting," Holmes conceded to local municipal officials in a Zoom conference Thursday. There's little relief from a Governor's Office decision to hijack local Medicaid reimbursements, she said. And there's the burden of new, mandated increases in Assigned Counsel fees.
Holmes also pointed to higher electricity and natural gas expenses, which, she said, could add $400,000 to next year's budget.
###
And a Pre-Primary Posted Political Message:
To Frame My Campaign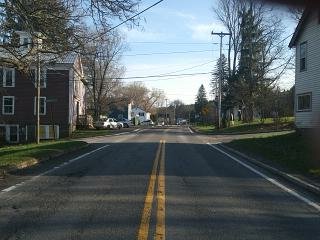 As you prepare to vote for Enfield Town Councilperson in the June 27th Democratic Primary—and then, again, in the Nov. 7th General Election—please consider my answers to five key questions posed Enfield's candidates by the League of Women Voters Education Fund as part of its Vote411 outreach to the electorate.
I've been candid. I've been blunt. I've identified Enfield's challenges as I see them. And I've made my best attempt as seeking their solution.
You can read the "Five Answers that Frame my Campaign" on this website under the Campaign 2023 tab. / Bob
###