Posted November 5, 2023
Many of you, my Enfield constituents, have received in your mailboxes this past week my campaign letter for the November 7, 2023 General Election. That letter tells why I'm running for a second term as your Councilperson, what I believe in as I seek to earn your vote, and why I could not make my customary personal visit to many of your homes this campaign season.
Neither time nor my campaign budget enabled my mailing every Enfield voter. (I prepared each mailing myself, and I've self-funded my campaign accounts.) So for those of you who unfortunately never received my letter, please read below what I wrote. And please vote:
****
October/November 2023
To My Constituents and Friends:
They say "timing is everything." Well, this year for me it is, and unfortunately not in a good way.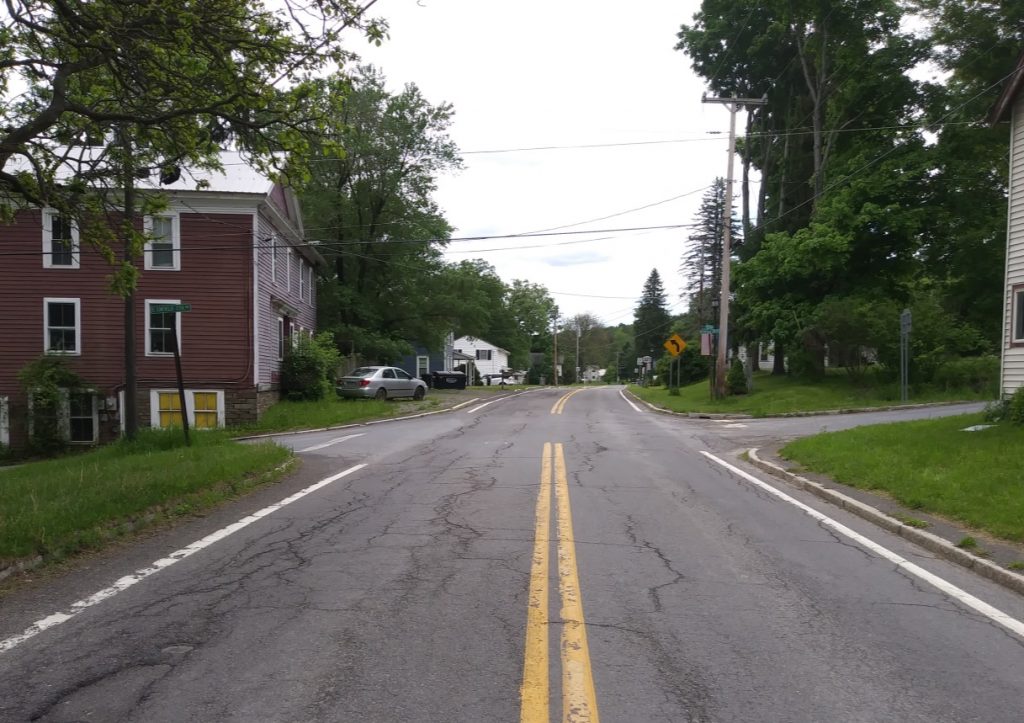 As I disclosed at our Town Board meeting October 11, I've been hit this fall with a nasty case of the Shingles. I'm under sound medical guidance, and I'm improving day by day. But I'm told full recovery is a slow process that could take months. I'm also advised to place "self-care" as Priority One in my life. And because of the other responsibilities I must also shoulder as your Town Councilperson, many of you may receive my re-election literature in the mail this fall, rather than find me making that familiar knock at your door. Please understand why that may be necessary this year. I wish things were different.
I hope I've served you well as a strong, principled, independent advocate on our Enfield Town Board these past four years. I regard representing your interests and serving our community's needs as my professional calling; my duty to you. Enfield Councilperson is but a part-time job, paying only a nominal salary. Yet when I took the Oath of Office in January 2020, I affirmed a responsibility bounded only by the limits of my own time and energy. Enfield is my home. And you, its residents, are those I serve.
You may be tempted this year to sit out the November 7th Election. Please don't. Good reasons exist to take the few minutes of your time to visit the Enfield Community Center between 6 AM and 9 PM Election Day and vote in Enfield's races. True, as the ballot states, our races for Town Supervisor, Town Councilpersons and Clerk stand uncontested. Of course, that does not stop an insurgent candidate from waging a stealth, last-minute write-in campaign. I have heard of no such effort. Nonetheless,if you believe that our incumbent Supervisor, Town Clerk and I have served you well, each of us would appreciate that acknowledgement through your affirmative vote.
There are a couple of other good reasons to participate. Two high-profile Enfield offices do have contested races this November. Independent candidate Cortney Bailey and Republican nominee Heather Knutsen-King seek your support for Enfield Town Justice, succeeding Judge Betty Poole, who retired last December. And incumbent Barry "Buddy" Rollins faces a challenge from fellow Republican Chris Willis for Highway Superintendent. I urge you to review each candidate's qualifications and make your informed preferences known at the polls.
Now to the reasons I seek your vote to continue as Councilperson these next four years: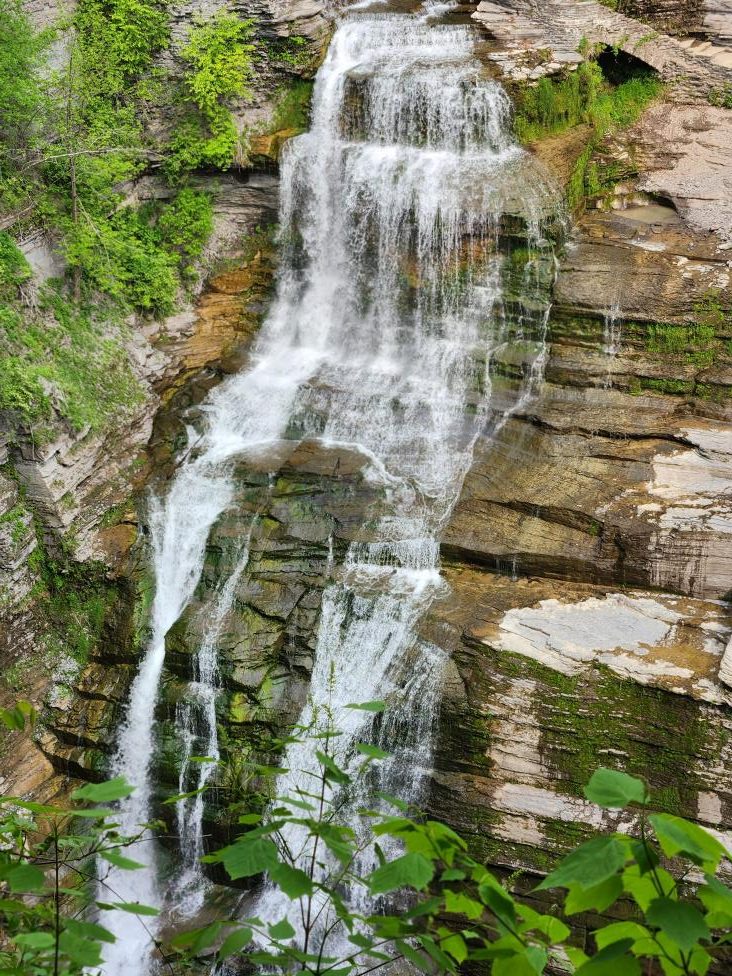 An incumbent should run—indeed, he must run—on his record. And I run on mine. I've never missed a meeting; never neglected an assigned task; and most importantly, never backed away from a controversy in which I believed my role in representing your interests made a difference. I believe in the principle of Old-fashioned Representative Democracy. As I stated four years ago, a good Councilperson does not dictate policy. I said, "We are servants, not kings." Others may approach public service as activists. I do not. Rather, I call myself an "Inclusionist," to coin a word. I want to listen to what you have to say; to tap repeatedly into that "Glorious Mosaic of Opinion Diversity" that is Enfield. And once I've listened to you. I work to act on your behalf. It's what I do: I take initiative. I achieve results.
So where do you stand, Bob Lynch? What is your record? How do you seek to serve us?
I stand for Democracy: I stood up in 2020 when some in Enfield Town Government sought to eliminate the elective positions of Town Clerk and Highway Superintendent. You, our residents, spoke up against the change which would only have concentrated more power into the hands of this Town Board. I stood by your side. We spoke. The initiative failed. Offices remain elected.
I stand for the people who serve us: When Town Government downsized its Highway Department during my first year in office and denied Highway Dept. staff even a meager 2% raise during a pandemic, I dissented. And I worked to restore those cuts in later years. I view those who serve us as members of a team. We must respect one another as such.
I stand for equity: I led the effort these recent years to elevate our Enfield Town Clerk to a respectable salary and to provide her meaningful health insurance benefits comparable to those accorded the Highway Superintendent. It's gender equity. And it's only fair.
I stand for safety: When our Enfield Fire Company volunteers filled our meeting room seeking a budget increase to purchase more of the protective "Turnout Gear" that keeps them safe, I was the only Councilperson to support amending the Town Budget to provide them those funds. Volunteer firefighters protect us. We should protect them.
I stand for fiscal responsibility: Truth be told, I care more about people than things. I respect and reward our team members. They have lives and homes and kids. But I'm wary of what Enfield spends on buildings and machines. Budget wisely. Keep taxes as low as we possibly can.
I stand for Open Government: Time and time again, I've resisted our Board's majority decision to keep advisory meetings closed to the public, press, and even other Town Board members. Sunlight sanitizes. Secrecy breeds distrust. Enfield Government is the people's house. Current policy needs to change. Never, ever, slam Democracy's doors in the public's face.
I stand for property rights: We need to revise our laws to establish a "right to water" as fundamental to those who build here. A newly-approved subdivision, and public opposition to it, reminded us how fragile our resources are. Zoning isn't the answer. Resource protection is.
I stand with agriculture: Our Town's Comprehensive Plan urges preservation of Enfield's "rural character." I believe Enfield agriculture stands in danger of extinction. During the next four years as Councilperson, I'd seek to enact in Enfield a "Right to Farm Law."
I stand for Enfield's institutions: Foremost among Town Board members—and often alone— I've lobbied Tompkins County Government to provide Enfield its fair share of that mammoth Community Recovery Fund. I've backed County and Town Government support for the Enfield Food Pantry, the Enfield Community Council, and the Enfield Volunteer Fire Company. I will continue to work as hard as I can to ensure that our Town of Enfield is never forgotten.
I stand for tradition: Year after year, I've moved to reinstate the Pledge of Allegiance as a regularly-scheduled part of every meeting. Refrain from reciting the pledge, if you choose. But please don't require others to beg for its every inclusion. I see it as just "good manners" to return patriotic respect for our right to make democratic choices at the meetings we hold.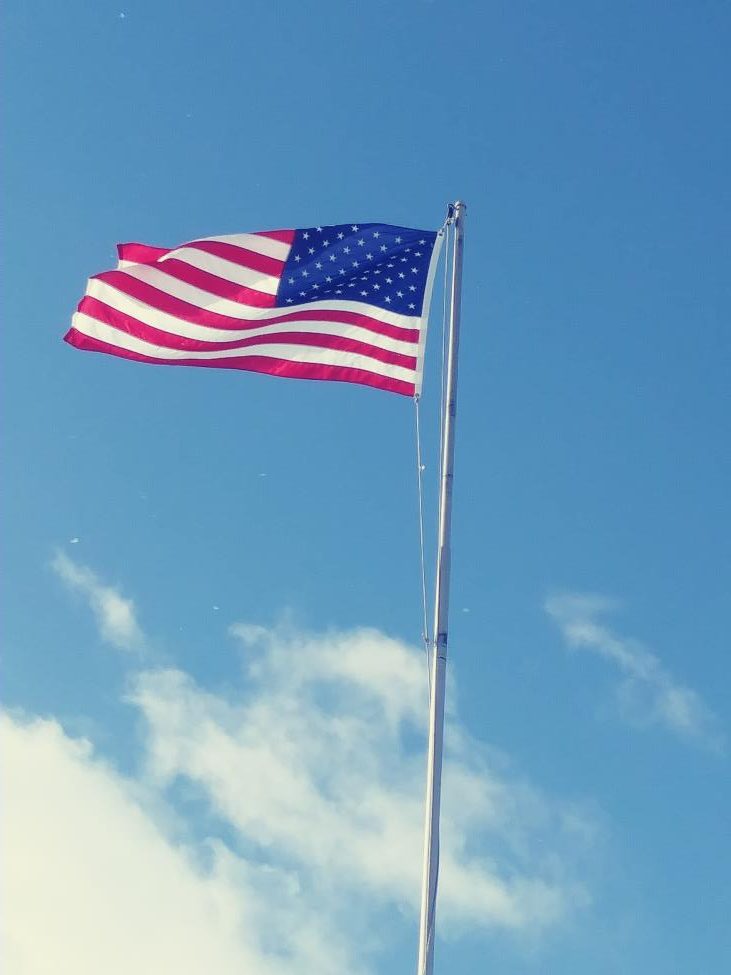 And finally, I stand for Peace. We in Enfield Government can disagree without being disagreeable. I believe that lowering the temperature at meetings comes not from surrendering one's principles just to appease others. It comes from respecting each other's opinions in the spirit of true compromise. Democracy works best amidst a climate of civility and trust.
Election Day is Tuesday, November 7th. Please vote. I'd be honored to have your support.
Bob Lynch