Enfield, ECC in the running for Second Wind's cast-aside cash
by Robert Lynch, April 4, 2023
In a certain respect, it's akin to a Congressional earmark; a hometown funding favorite that a politician advances and others accept under the premise that I'll scratch your back if you scratch mine.
But in this instance, don't expect agreement to be that easy or collegiality to prevail. In fact, it may fall one step short of cash-grab bedlam.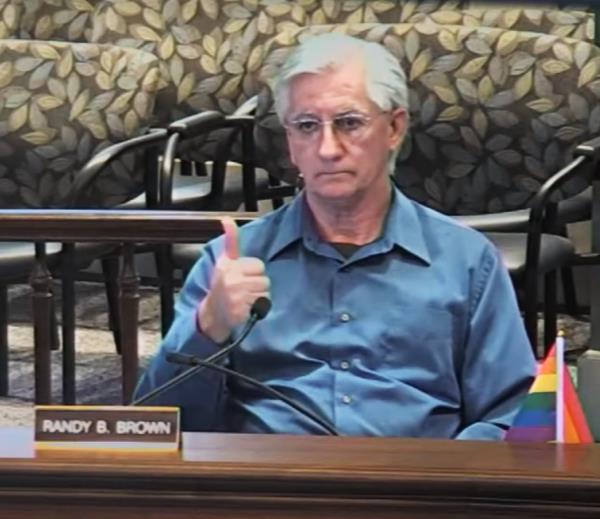 Through a string of decisions Monday, the Advisory Committee that oversees Tompkins County's $6.5 Million Community Recovery Fund laid the possibility that one or more Enfield financial requests that were once thought dead and buried could now be pulled from the ashes and given a second look. And the decisions could breathe new life into the Enfield Community Council's (ECC's) six-figure request to add a new wing onto its recently-bought Community Center.
"I feel pretty good about everything that just happened today," Advisory Committee Chair Dan Klein observed after his seven-member panel spent more than an hour Monday mapping procedures for reallocating more than a half-Million Dollars in Tompkins County Community Recovery funds that were first promised to Second Wind Cottages in Newfield to build temporary housing to shelter the homeless. It was money that Second Wind handed back last month amid community opposition to its plans.
"I feel we answered all the questions we needed to, and everyone seems mostly on board with all of it," Klein added, as he closed Monday's session with a tiny gavel.
The Enfield Community Council has sought $206,000 for funds to construct a multi-purpose wing to provide space for mental health counseling. ECC's request rose to semi-final status last fall, but failed to receive final support when the County Legislature took final action in December.
Failing then to clear even the first round of review were three applications by the Town of Enfield, along with requests by the Enfield Food Pantry, and the Enfield Volunteer Fire Company. One of the Town's own requests appears most likely to join the ECC's as legislative funding review proceeds within the next month.
As this writer analogized to Klein after his tiny gavel fell, the committee is best now seen attempting to herd cats—and hungry ones at that.
More than 200 non-profits, businesses and government groups submitted Tompkins County Community Recovery Fund grant requests last fall. Together, they sought more than $32 Million. With only one-fifth of that amount available, the Advisory Committee last November methodically—some would say arbitrarily—chopped the candidate list down to 80 through a series of rapid-fire votes. Each applicant needed a two-thirds committee majority to advance to the semi-final round. Among Enfield's applicants, only the ECC got that far.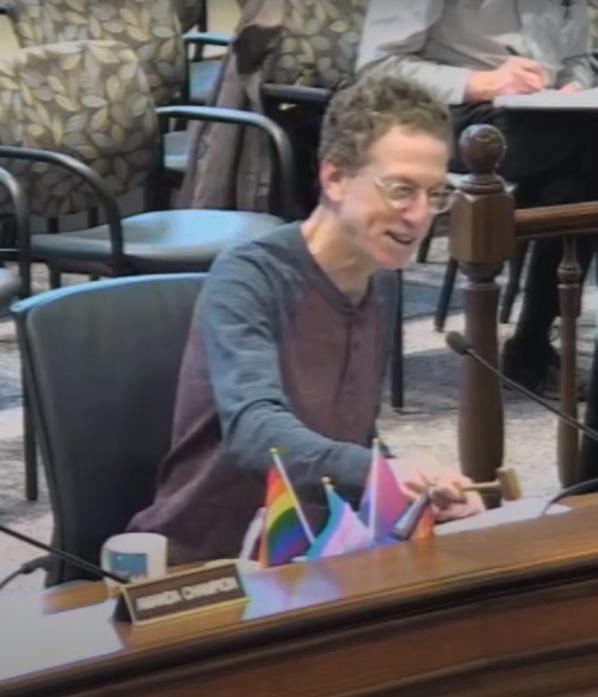 Then, as it matched the smaller candidate field to the limited cash available, the committee pared the list to 55 successful finalists, ECC falling just five or six places under the funding line. The full Legislature affirmed the committee's choices just before Christmas. Second Wind Cottages climbed near the top of that list, but community resistance to its plans derailed its efforts. On March 21st, Second Wind officials withdrew the agency's application, a decision its Board of Directors reaffirmed one week later. Monday's committee review sought to best redistribute the half-Million Second Wind now leaves behind.
As a first step Monday, the Advisory Committee confined its reallocation of Second Wind's earlier-pledged $510,000 to the 26 (maybe 27) funding semi-finalists—it includes ECC—that made last fall's first cut, yet failed to be funded. Then came the tricky part.
Largely in response to Newfield-Enfield legislator Randy Brown's initiative, the Advisory Committee next allowed each of Tompkins County's 14 legislators the opportunity to elevate one—but just one—failed applicant from the larger list of 200 to join the other 26. Perhaps with kind deference to the late DJ Casey Kasem, the list quickly came to be known as the Recovery Fund's "Top 40."
Procedures also set by the committee Monday will allow all 14 legislators, not just Advisory Committee members, to rank-choice the 40 applicants, legislators employing a consultant's complex spreadsheet. It's a departure from last fall when only the committee's six members got to wield that power.
What's more, to enhance each applicant's prospects, the committee will permit any of the 40 applicants under consideration to revise—no doubt, downward—its minimum or maximum requests. Logic holds that when an agency seeks less money, its chances for funding improve.
"My suggestion is you simply put it out there for everyone on the Legislature who wants to participate," Lansing's Deborah Dawson told the committee. "My feeling is that if somebody doesn't want to participate then I don't want to hear their objections to what the recommendations are."
Committee Chair Klein pointedly told the full Legislature one night later, Tuesday, that lawmaker participation in ranking applicants is strictly "optional."
"Each one of you can do it, but you're not required to do so," Klein counseled legislators Tuesday as to their task.
"Yes, you can choose not to participate," Dawson told the Legislature, reiterating her earlier committee sentiments. "You can refuse to fill out your spreadsheet, but please don't do that," she pleaded, "because we're going to end up with a result that isn't going to please everybody…. But in order to keep that result a valid one that represents all of us, we need you to participate."
Klein asked that applicants seeking to change their dollar request should submit "a short narrative explaining the change."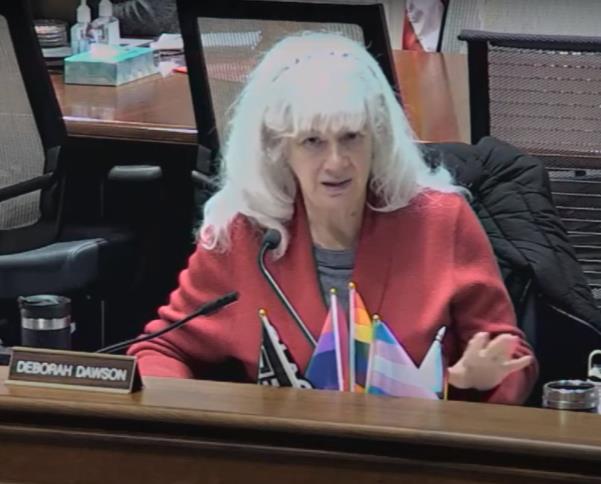 That said, a committee-passed resolution Monday sought to dissuade candidates either now—or soon—from lobbying the committee or the Legislature between now and the likely early-May decision date.
Klein has set for his committee an ambitious timetable, one he told the Legislature he'd hope to maintain, and make a final committee recommendation as soon as May first.
"We are going to try to get the whole process done by then," Klein said Tuesday. "That is a tight timeline." The Chairman encouraged legislators to pick their add-in applicants as soon as April 10th.
Enfield-Newfield legislator Randy Brown said Monday he's already in talks with Enfield Supervisor Stephanie Redmond concerning inclusion of one of her Town's requested projects within the new list of 40. Enfield had earlier sought $97,000 for municipal building revitalizations and a lesser amount for replacement Highway Department radios. The building revitalization grant would include replacing the roof over the Town Clerk's office.
Brown signaled during Monday's discussion a certain reluctance to stake all of his hopes on the ECC's prospects. He'd like another Town-backed request to wait in the wings.
"I'm very focused on Enfield, as you know," Brown told the committee. "And there's only one on here," he said, referring to the ECC's status as the lone Enfield-based applicant. "I'm not sure that was going to have a good run at it."
"This is a labor of love and it sounds like a massive project for you," Legislature Chair Shawna Black told Klein Tuesday on his committee's efforts, Black commending the committee chair for handling his task "with grace."
"We had a great committee meeting," Klein responded. "Everybody was very amenable to trying to make this work."
Maybe so. But Monday's meeting was about process. Second Wind's $510,000 has yet to be carved. Agreement may not prove so easy once the slicing begins.
###