by Robert Lynch, April 6, 2023
It's messy. It's hard to explain. And as they say, it may take an act of Congress—or in this case, the New York State Legislature— to make it happen.
Only in this case, it may not happen. Its prospects right now don't look very bright.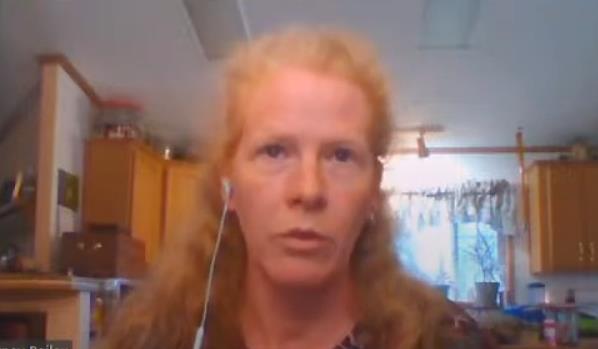 Enfield Community Council (ECC) President Cortney Bailey made a surprise visit to a committee of the Tompkins County Legislature Thursday, She zoomed in to beg Tompkins County to waive one year's worth of property taxes that her non-profit organization shouldn't have needed to pay, but did anyway, all because it failed to file its tax exemption paperwork by the state's drop-dead cutoff date.
"With COVID going on, it was kind of, a little chaotic trying to get all the paperwork signed and all of that," Bailey told the County Legislature's Government Operations Committee, relating the February 2021 transfer of the former Living Waters Church, now ECC's Community Center, from then-owner Helen Hetherington to the ECC, the sale closing shortly before New York's March 1, 2021 tax status date.
Under tax law, the former church—which by most accounts reverted to Hetherington after it ceased holding services in 2019—paid no taxes under a "holy exemption." But when the building transferred to Hetherington in September 2020, the property again became taxable. Yet when it transferred to the ECC, the property could have enjoyed its exemption again. It could have, except that Bailey's Board or ECC's attorney failed to file the necessary forms.
"I went on with my life and kept doing the other stuff, and it didn't come to my attention until about a year ago that that paperwork was not done properly, or not turned in properly, or whatever the case may be," Bailey said. "And the Board member who had originally said she was looking into it said she'd take care of it…. I said, OK, keep us updated, and promptly forgot all about it."
At issue, Tompkins County Director of Assessment Jay Franklin told the committee, is about $8,000 to $8,500 in property taxes ECC paid during 2021 and 2022 to Tompkins County, the Town of Enfield, and the Ithaca City School District. The problem's been fixed now. The 2022 paperwork was filed on time, Franklin said. The building is exempt for this year's tax cycle.
"This is not something I could do on my own, to allow this refund to happen," Franklin cautioned. He said he'd need state action, a specially-passed waiver under New York's Home Rule Law.
But again, there's a catch. Tompkins County can't waive the tax until New York passes the law. But the State Legislature won't consider the law until Tompkins County resolves its intent to apply it to the ECC.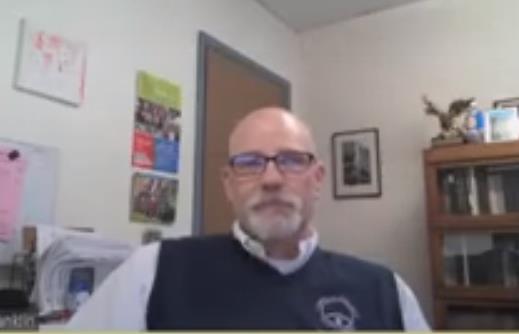 "The State doesn't want to do anything unless the County is going to support this provision," Franklin told the Government Operations Committee.
This legislative circumambulation might actually work. But most likely it will not. And the logjam is not New York State, nor is it the Department of Assessment. Rather, it's the Government Operations Committee itself. As many as three of its four participating members Thursday were cool to the idea. They declined to recommend the full County Legislature give the ECC what Cortney Bailey asked them to.
"I'm really concerned about creating a precedent," committee member Mike Lane said. "I'm afraid that if we ask for state legislation on this, then the next time it happens, the next one's going to want state legislation. It's happened more than once in the past."
"I'd like to help this organization," Danby's Dan Klein conceded. "And I don't know what I would say to a farmer or a senior who would say, 'well, why can't I get exempt; why can't I get an exception to the deadline?' I wouldn't have an answer."
Member Rich John tossed out a potential lifeline. But it's one that even if it worked, the ECC's acceptance of it might cost it more than it would gain. John indicated he'd consider offering the ECC its $8,000 tax rebate under the County's much-heralded $6.5 Million Community Recovery Fund. The ECC is already a Recovery Fund applicant. The agency seeks $206,000 to build a mental health wing onto its Community Center. A tax bailout would only pay the ECC about four per cent of its original ask. By that benchmark, Tompkins County would get the better of the bargain.
With committee chair Amanda Champion sensing a conflict of interest, vice-chair Susan Currey presided over the discussion. She appeared bewildered at times.
"So it seems as though we've found a way to help?" Curry questioned, after other members pondered whether to ask the County Attorney to draft some enabling resolution, or else offer the Recovery Fund option instead.
"Perhaps," Rich John answered, "But I don't think we have the votes to pass a resolution today."
Or maybe, next month. Or maybe, ever. Cortney Bailey said she'd zoom-out and go back to her other work. And that may be where it all ends. At least, until the next meeting.
###