Updated May 7, 2021:
I have always been a country boy. I've always called the Finger Lakes my home. I grew up on a 100-acre part-time farm between Phelps and Geneva. When my classmates were playing ball after school, I was plowing fields. I didn't have to do it; I wanted to. I was given my first 26 chickens at age seven. I raised them all. I had an egg route. In my youth I always wanted to be a farmer, impractical as that was. It wasn't until college that the radio bug bit me. It changed my life.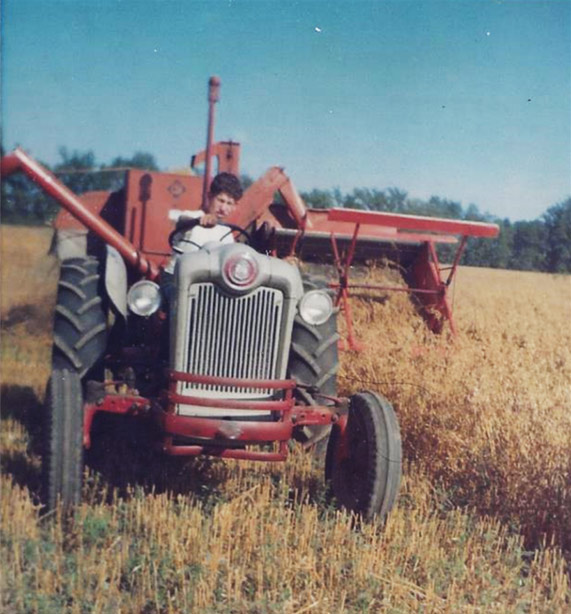 I entered Cornell's College of Agriculture and Life Sciences in 1968. The infamous Willard Strait Hall take-over was during my freshman year. Student protesters entered the Strait that Saturday morning through the window of WVBR, the student station which accorded me my broadcasting start.
In Cornell, I majored in Agricultural Economics. But mostly, in my upperclass years, my major was WVBR. I was the station's off-campus reporter, covering virtually every meeting of Ithaca Common Council, the Tompkins County Board of Representatives (now the County Legislature), and also many town boards. I resided for a while in a small Scotty travel trailer that remains to this day at the rear of my Gray Road residence.
My Dad, John—friends called him Johnny—worked for more than two decades at Morse Chain. Johnny was eventually elevated to electrical foreman at Morse's sprawling South Hill plant. About the time I entered Cornell, Dad commenced building what he called Little Hector, our Gray Road home. I inherited Little Hector from my parents. It's not quite finished yet.
After Cornell—and WVBR—I transitioned to WTKO, 1470 AM, then Ithaca's #1 station. I was news director, program director, and eventually operations manager. I take great pride in those TKO years. My sister Marcia and I oversaw a 4-person News Department that covered virtually everything that moved in Tompkins County: county government; the towns; the courts. I supervised WTKO's air staff, mapped programming strategy, and made WTKO more dominant than it had ever been before. Marcia and I left WTKO in 1981. Marcia later served as an admissions officer at Ithaca College, as volunteer coordinator at the Ithaca Fire Department, and as Tompkins County's Public Information Officer. She retired as PIO in December 2019.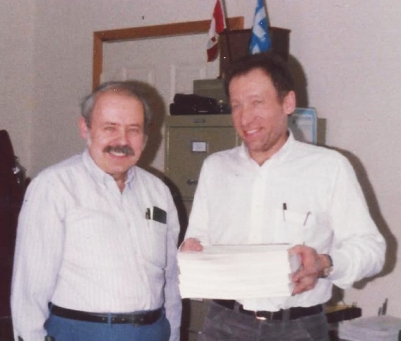 After a brief tour as an airborne traffic reporter in Rochester, I returned to local employment in 1987.  I joined the staff of an Enfield business, Independent Broadcast Consultants, Inc. (IBC) on Podunk Road.  Some of you may know my former boss, Bill Sitzman.  For many years, he helped us in Enfield vote on Election Day.  Bill and I designed the technical facilities for broadcast stations and secured their FCC approvals. One of my last assignments was to retune the three-tower WHCU antenna system atop Newfield's Protts Hill.  I remained at IBC for 25 years.  Both at work and at rest, this community, Enfield and our Tompkins-Southwest legislative district, is truly my home.
As IBC wound down, I transitioned to paralegal studies. In 2015, I earned my paralegal certificate at TC3 and was honored as the program's Graduate of Note. I served for a time as a research paralegal with Schlather, Stumbar, Parks and Salk, Ithaca. I've since taken as many as seven continuing education courses at Cornell Law School, including courses in Criminal Procedure, Administrative Law and the Death Penalty. Yes, if I had to do it over again, I'd be a lawyer, maybe even a judge. Yet maybe I was meant to serve you just the way I have.
In February of 2019, I sensed my life turning in a new direction, toward local public service.  I ran in the Democratic Primary and then the General Election—both of them contested races—and won a seat on the Enfield Town Board.  My term of office began in January 2020 and runs through 2023.  Only my elevation to the Tompkins County Legislature would cut short that term.  If you, the voters, choose another candidate to represent us in County Government, I'll complete my Town Board term of service; and then, Lord willing, see reelection.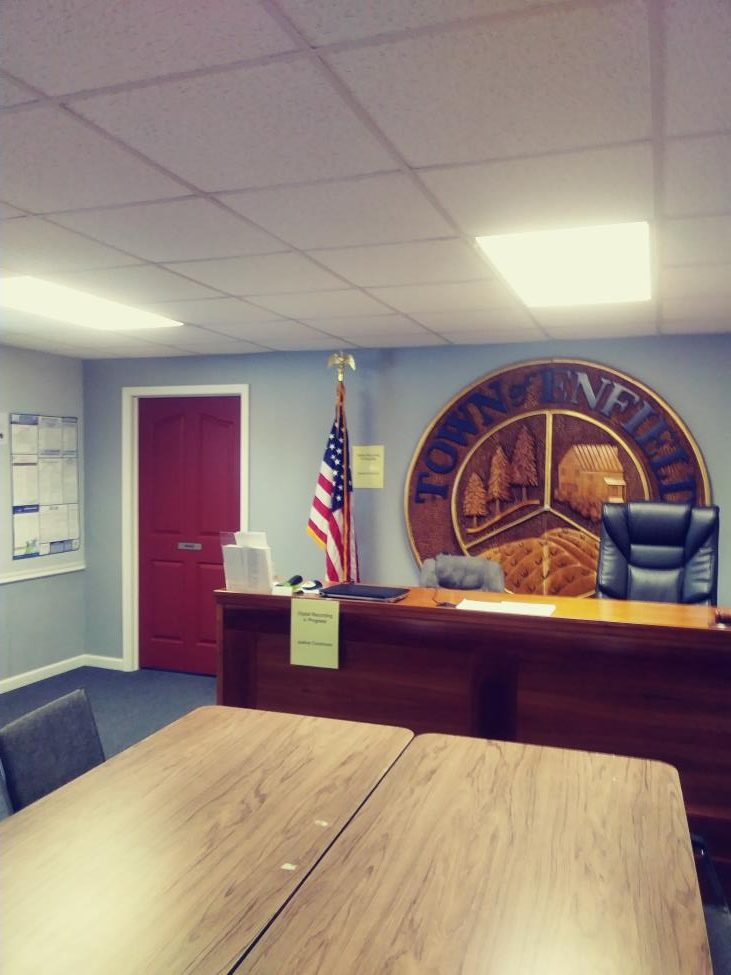 I attempt to find the best qualities in just about everybody. So I will not dwell on the political challenges I've encountered from time to time during my tenure these past months as an Enfield Councilperson. You can read of our deliberations elsewhere, not here. In a positive way, I view it as Democracy in action.
I've now entered my Seventy-something years. As a cub WVBR reporter, when I covered my first Board of Representatives meeting in those cramped second-floor Courthouse chambers, did I ever imagine I'd be running a half-century later to take the seat of our then-representative Harry Kerr? Of course, not. Life never works that way. But here I am, seeking your permission to serve. And I can easily say that I'm certainly no stranger to Tompkins County Government, or to your community.
Here's what I wrote when I closed this shorthand autobiography two years ago; when I launched my campaign for Enfield Councilperson. The words deserve repeating:
"I sense that for each of us there stands a moment, a proper time to lean against the wheel, to put one's education, life experiences and passion to use for the common good. Each of us should attempt to light one little candle that illuminates the darkness."
Only you, the voter, will decide if I deserve a promotion. I will accept your November verdict, whatever you decide. Mine is a journey that changes its course a degree or two with every home I visit, with each new friend I greet. I welcome your support and benefit from your guidance. We walk together. It's your County. It's our County. We enjoy its fruits, but must also share its responsibilities. "We are one Enfield" was my slogan, the motto I used two years ago as I ran for office and won. I use it still. But now I must broaden its scope to encompass the legislative district that comprises not just Enfield, but Newfield as well. It's where you live; the district I call the Great Tompkins-Southwest.
Just as I did with those 26 chickens in 1958, and just as I've attempted to do living at Little Hector these past 52 years, I'll strive to serve your best interests first. Join me on this path, this unfolding journey.
Bob Lynch
Candidate, Tompkins County Legislature