Tompkins Lawmakers Back Higher-than-Hochul Living Wage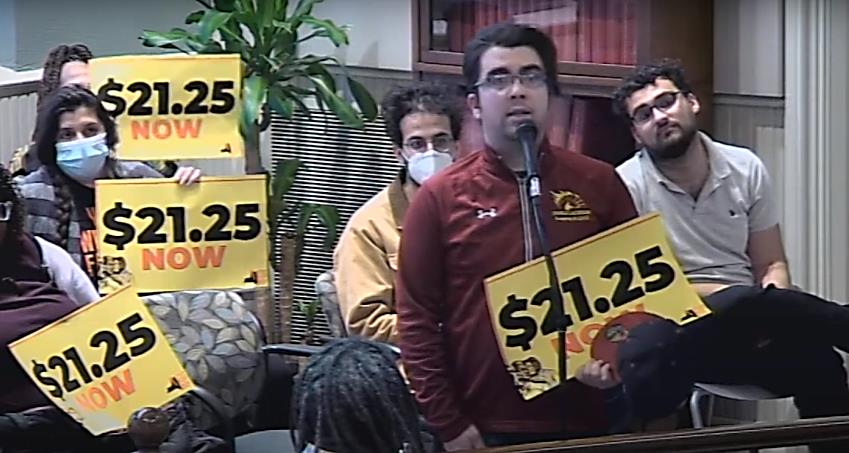 by Robert Lynch, March 25, 2023
Liberal activists from Bernie Sanders on down not that long ago touted $15 an hour as the goal to reach. But based on comments and action this week at the Tompkins County Legislature, a $15 hourly wage is simply Old Thinking, tossed into the dustbin sometime during the last decade. Maybe eight per cent inflation killed it. Or much more likely, the goal of 15 fell victim to aspirational vision-creep; you know, once you climb the first mountain, why not simply scale the next?
Regardless of the reason, placard-holding progressives at last Tuesday's Legislature meeting sprinted past $15 an hour, and then past 20. Now the goal is $21.25, a "Living Wage," they say. And when do they want it? Of course, they want it NOW!
"I am tired of working 60 hour weeks and carrying a second job just to survive," Ken Sabone, an Ithaca City School District custodian, exasperation in his weary voice, told the Legislature Tuesday. Ken, who said he earns $17.39 an hour, was among nearly a dozen who spoke to the issue that night, all but two of them endorsing New York's "Raise the Wage Act," a bill backed by progressive New York legislators. It would propel New York's current minimum wage beyond its current $14.20 per hour level upstate and even beyond what Governor Kathy Hochul proposes in her this year's Executive Budget.
"I cannot live in Ithaca as much as I would love to be part of the community," Sabone continued. "I would love my boys to go to this (Ithaca) school district. I cannot afford it. I have to live in McLean, in a trailer park, and it costs me $1,100 a month to keep that trailer, and it's killing me."
Ignore for the moment that this school janitor, who no doubt enjoys full government benefits, already earns more than the $16.61 per hour that a local credit union last year set as a "Living Wage" in Tompkins County. He'd just rather not slum-it in Tompkins County's rural reaches, but rather, maybe, live in Fall Creek, where real estate bidding wars have pushed prices for century-old homes to over a half-Million.
Those in the visitors' gallery applauded Ken that night. And so, too—with their votes—did a majority on the County Legislature. By a margin of 8-6, with all support coming from Democrats, the locals we elect endorsed the Raise the Wage Act, a vote that carries absolutely no impact beyond its power of persuasion. It states a preference—and maybe makes certain liberals on the Legislature feel good about themselves in the process.
This week's was the second meeting in a row where the Tompkins County Legislature expended its time and effort attempting to do Albany's bidding. Two weeks earlier, it endorsed a bill that would ban an oil furnace or a gas range from any new home built as soon as next January.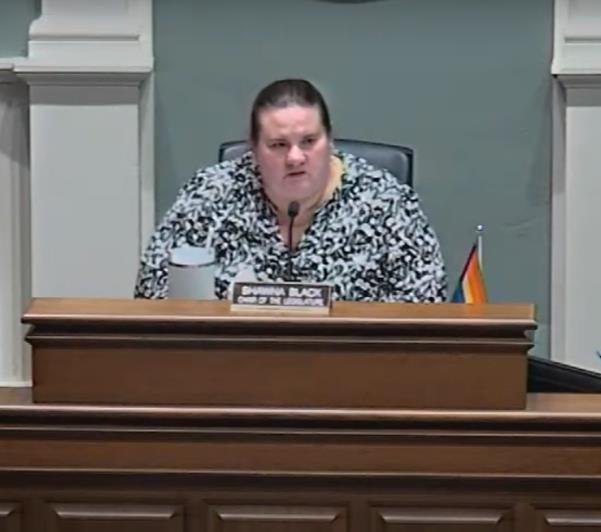 Governor Hochul's alternative wage bill, advanced in her executive budget, would index New York's minimum wage to inflation. (The minimum wage is already $15 an hour in New York City.) By contrast, the bill proposed by Jessica Ramos in the State Senate and Latoya Joyner in the Assembly, would set solid numbers. It would hike the minimum wage upstate to $16 next year, $18 the year after, and $20.00 in 2026, with inflationary indexing thereafter.
Note that the bill's text does not explicitly call for a $21.25 upstate wage. County legislator Veronica Pillar told Tuesday's meeting that sponsors expect the upstate minimum to reach $21.25 by 2027. (The Ramos/Joyner bill would set the 2026 New York City wage at $21.25. Perhaps the placards were printed in Brooklyn.)
"Workers should not be living in poverty, especially in a country of plenty," Pete Myers, Director of the Tompkins County Workers' Center, told the Legislature. Myers claimed upstate minimum wages have risen 55 per cent since 2016. "I'm not sure the sky has fallen in terms of business interests," Myers opined.
Two notable Ithaca politicians addressed the issue as well. Former Republican mayoral candidate Zach Winn provided the public's only significant pushback.
The increase, Winn asserted, "will disproportionately affect small business, exacerbate already out of control inflation," and "create an even more hostile environment for businesses seeking employees." Winn predicted that catapulting wages would accelerate automation and even lead to foreigners from South America taking your restaurant order in cyberspace.
First Ward Ithaca Alderperson Cynthia Brock, locked in a tight reelection battle against a progressive opponent, supported the County Legislature's endorsement for its symbolic impact. "It sends a strong message to your community that you understand what our community is going through," Brock said.
Brock claimed that four-in-ten Tompkins County workers earn less than a living wage. That figure, she said, rises to 50 per cent among Latinos and 75 per cent for Blacks.
"There is a disproportionate impact of this disparity on our communities of color," Brock said. The bill's $16 next year's wage is still less than a Living Wage, she observed. As a result, "We're still going to be behind the 8-ball. We'll still be coming back asking you for more support for our workers."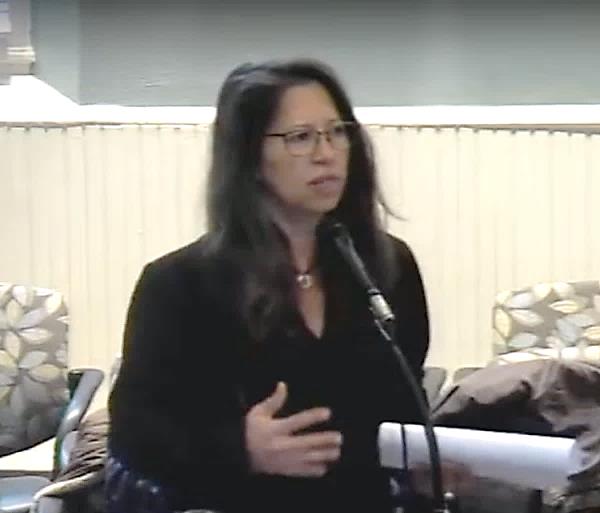 "We are doing business in a global economy," the evening's other skeptical voice, Jennifer Tavares, President of the Tompkins County Chamber of Commerce, warned legislators. She called the much-lower federal $7.25 minimum wage "a huge enemy to any state that is trying to do better by increasing wages."
Tavares argued that lower wages in neighboring states, those in which local firms may operate or where competitors exist, create "a very different economic situation, whether we like it or not."
Armed with a local business survey, the Chamber president reported that 63 per cent of respondents said the higher minimum wages would "impact them." 42 of the 73 predicted they'd cut jobs or downsize through attrition. A third would raise prices. Ten employers warned they might close.
Once the public had its say, the legislators weighed in. And they took the better part of an hour of talk-time before reaching a vote.
"I think we have an affordability issue in our community," Dryden's Greg Mezey said, Mezey one of only three Democrats to oppose the wage resolution. To him reigning in the cost of living locally—and also throughout New York State—matters just as much as does the minimum wage. Mezey mentioned specifically the rising costs of food and child care.
"What can we do to make it more affordable?" Mezey questioned. "I don't know if raising the wage is the way to do that. I think there are other levers that we can look at within our purview."
"This is a significant amount of money," Republican Mike Sigler argued, Sigler predicting that if entry-level rages rise, everyone else on the payroll will demand a raise too. It's called "wage compression." And for Tompkins County government alone, Sigler said, a $4.64 hourly wage increase for everyone would translate into a budget bite of $7.2 Million, all of it borne by the taxpayers. "This is a kind of state mandate upon our budget," Sigler said.
"We have one of the highest minimum wages in the world," Sigler said of New York's current $14.20 upstate rate. He claimed that only Australia's minimum wage stands slightly higher. And many other places, he noted, set different minimums based on age and skill level.
"I like going to the local ice cream stand," Sigler commented. He claimed his daughter works at one. "I don't know whether the ice cream stand could absorb that kind of cost," an hourly wage of $20 or more.
Or for that matter, the farmer.
Groton's Lee Shurtleff said he doesn't have a Wegmans or a Walmart in his district. Groton's industry has left. Only farmers and small businesses remain.
"Most of the owners of these small town small businesses and agricultural operations many months of the year aren't essentially realizing a livable wage themselves when they get done making payroll, paying their property taxes, paying the heat bills, trying to keep things afloat," Shurtleff asserted.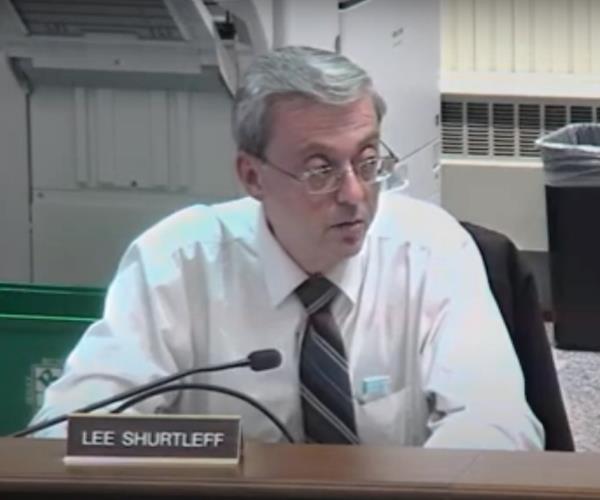 And without mentioning the Groton Health Care Facility directly, Shurtleff cautioned that the bill's wage increases, without higher offsetting federal and state reimbursements, could "put it out of business."
An unresolved mystery during the evening's debate concerned how state legislative sponsors of the $21.25 minimum wage actually arrived at that number, a wage some 28 per cent above the supposed Living Wage that locals calculate. Supporters had no ready answer, other than to say that living costs might rise roughly in tandem with the pay raises proposed.
"I'd sure like to understand it better before I vote for it," Ithaca's Rich John said. John joined Mezey and Dryden's Mike Lane as the only Democrats to oppose Tuesday's action.
"I think it's the wrong time to do this," Lane said. "We're in a time of economic uncertainty. He rattled off all sorts of business setbacks; like inflation, bank failures, a doubling of nursing home costs, and Borg Warner's recent decision to send 1,500 of its Lansing plant's manufacturing jobs to Mexico.
But Legislature Chair Shawna Black closed the debate by turning Lane's argument on its head, Black countering that if now's not the right time to raise wages, then when is? During the pandemic, she argued, the poor got poorer, and maybe the rich got richer too.

And then, the local Legislature's Chair unloaded on Governor Hochul and the state Executive's more modest wage increase her Executive Budget proposes.
"I personally have found the Governor's Budget laughable and insulting," Black said. "I think that this effort demonstrates really her lack of connection with the people."
But last Tuesday's debate also demonstrates the governmental, political, and philosophical divide between all of us, the wide gulf that puts Shawna Black and Ken the custodian on one side, and business interests, Mike Sigler, and maybe also Governor Hochul on the other. Is the payroll pot a bottomless jar to be spooned with abandon? Or does dipping out too much from the top then empty it all too quickly and leave resources too few to replenish it? When Ken the custodian benefits, do farmers suffer and fail? And when well-intentioned, approval-seeking legislative Democrats overreach, does the (once great) Empire State shed jobs to other places, with Living Wages guaranteed to the fortunate few who benefit, but with unemployment assured for the remaining rest?
On the date of this writing, the last weekend of March, with action on a state budget due—though not expected—within seven days, the Raise the Wage Act sits in each House's respective committees. Both our local legislators, Assemblymember Anna Kelles and State Senator Lea Webb, stand as the bill's proud co-sponsors. Should you hold your own opinion based on what you've read, please weigh in. Depending on the bill's fate, you may win… or lose.
###