Seeking Needed Support from Tompkins County's Community Recovery Fund for Enfield's Interests
by Enfield Councilperson Robert Lynch
December 21, 2022
No, it' didn't earn any votes of support. But what does it matter. It was doing the right thing.
Tuesday night, December 20, I stood before the Tompkins County Legislature and pled the case of three Enfield organizations each deserving a slice of Tompkins County's mammoth $6.5 Million Community Recovery Fund.
Enfield got shut out. We didn't get a penny. We should have gotten our share. We're the poorest town in Tompkins County. And it's easy for others to forget we have needs.
I had a precious three minutes. So I chose to focus on just one of our three requests, the largest; that for a new Enfield Food Pantry. Here's what I said:
****
Good Evening. Robert Lynch, Councilperson, Town of Enfield: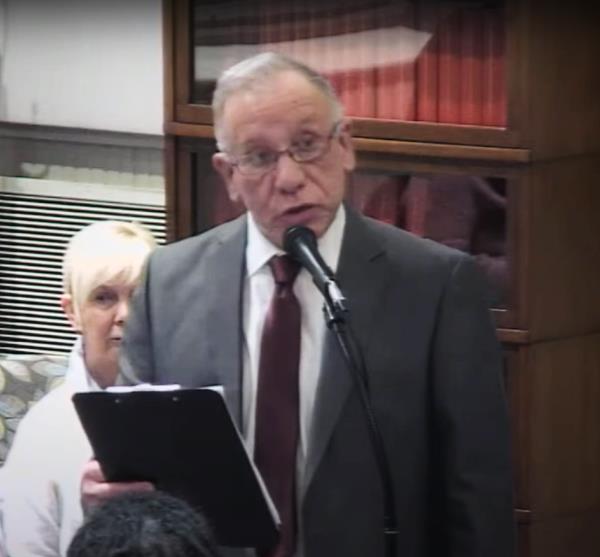 Many deserving applicants will tonight seek Community Recovery funding. I'm here to support three from Enfield: Enfield Food Distribution, Enfield Community Council, and the Enfield Volunteer Fire Company. None were recommended by your committee. I believe each should have been. I'll speak to one in particular.
Imagine you're hungry; I mean, really hungry; no, not just missing a meal or two. You've gone for weeks on Ramen noodles, Rice Krispies and junk food. So have your kids. You can't pay Wegmans' prices. You either want to buy food—you have to buy good food or pay the rent. And without rent, you're homeless. Food insecurity is real. Food insecurity hurts. Food insecurity happens here. And food insecurity has been worsened by the pandemic. The Enfield Food Pantry has become Tompkins County's first line of defense against food insecurity.
Our pantry needs a new home. On your committee's first vote, it got just two votes out of six. It never got a second look. That was a mistake. Tonight, your Legislature holds the power to correct that mistake.
Don't think of this as just an Enfield food pantry. It's truly Tompkins County's food pantry. It's the only one locally with the strength of volunteers and the depth of dedication to operate three days a week, every week. We serve county-wide populations. And unlike most others, we handle meat, produce and dairy. We stand alone. We stand proud. And our freezer's too small; and our cooler's too small too.
Matthew 14; 13 through 21; speaks of how Jesus fed the multitude with just five loaves and two fish. Well, in Enfield, Pantry Director Jean Owens does that every week. We feed more than 500 families, often different families, each weekend—625 families the weekend before Thanksgiving. We do it out of a 1948 fire house, cramped, outdated, and cold. In summer, we distribute produce outdoors in the blistering sun and driving rain. Winters, patrons squeeze between bags of potatoes piles of carrots, and us.
We have the food. We have the volunteers. What we need is a new home to serve people better. You hold the purse and the power to help us.
I know your committee tried to do the right thing. They meant well. And as I told Randy Brown at our Town Board meeting last week, the problem is systemic. Numbers mattered more than people. Too many calculators and spreadsheets; too few hugs and tears. I so wish you'd invited each of our major applicants to plead her case personally for a brief ten minutes. Because passion can never leap from the printed page the way it can spring from the heart, passing through the lips of a dedicated advocate.
Please, I believe Enfield Food Distribution's application speaks best to the purpose of this fund. It's transformative. It's purposed for people. And it'll do good.
###