Recovery Fund package races toward approval
by Robert Lynch, May 2, 2023
Barring some bizarre, last-minute stumble, the awarding of over $510,000 in Community Recovery Funds to a group of 14 applicants— including a small amount of money destined for the Town of Enfield—stands poised for approval Tuesday by the Tompkins County Legislature, the revived applications made possible only by the withdrawal of Newfield's Second Wind Cottages from the funding sweepstakes a month ago.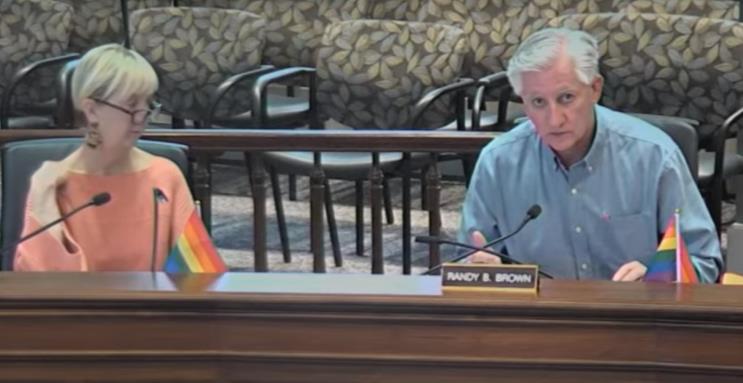 "I want to thank how the process worked out," Newfield-Enfield County legislator Randy Brown said Monday as the Recovery Fund's Advisory Committee, on which Brown now sits, endorsed the allotment of those funds according to a scoring procedure in which all of the Legislature's 14 members participated.
"It seemed like (the procedure) worked fairly quickly, and it was good to see a wide range of projects funded, as well as numerous rural areas," Brown remarked. "I think it worked out."
Among the 14 applicants recommended for funding—the committee's recommendation forwarded to a Tuesday evening meeting of the full Legislature—was a Town of Enfield request for $26,592 to cover purchase of replacement communications radios for its Highway Department. The radio purchases never made it even to the semi-final list of eligible candidates for the $6 Million Recovery Fund when the Legislature and its committee initially screened more than 200 applicants for the money last fall.
Critics might regard the Enfield appropriation as little more than a crumb, since other funding applicants received far more. Most notably, Cayuga Medical Center last December received $1.5 Million to establish a crisis stabilization center at Lansing's Shops at Ithaca Mall.
But neither the Town of Enfield nor any of its community's non-profit agencies received a single dime of support when first-round recovery moneys were doled out late last year, an exclusion that legislator Brown roundly criticized at the time. County funding of the radios now means that the Enfield Town Board will not need to include that purchase in its own allotment of federal American Rescue Plan funds, a funding process the Town Board began late last month.
Yet the prioritization by legislators that's produced the latest 14-applicant list has proved a disappointment to a pair of non-profit Enfield applicants, namely the Enfield Community Council (ECC) and the Enfield Volunteer Fire Company (EVFC), each of which qualified this time among a batch of 35 semi-finalists, but failed to meet the final cut.
ECC's pared-down request for $146,000 to add a mental health services wing onto its community center finished a disappointing 22nd on that legislator-scored list of 35, in which only the top 14 candidates secured funds. EVFC's likewise trimmed-down minimum request of $50,000 fell just two filings short of the cutoff. Nonetheless, because of contingency procedures the committee embraced during its meeting Monday, the Fire Company's application holds a continued slim chance for funding should other previously-supported applicants later drop out.
The $510,000 recommended for distribution Monday only became available because Second Wind Cottages, previously targeted for funding, withdrew its application March 28th. It did so amidst community resistance to its plans to use the money to construct either campsite cabins or tiny houses to shelter the homeless at the Second Wind site in Newfield. The Second Wind application's departure set into motion the second-round funding procedures which led to the Advisory Committee's Monday recommendation to be presented the full Legislature Tuesday night.
Other top applicants newly recommended for funding include the Khuba International cooperative farm in Danby ($74,086), the Finger Lakes Reuse recycling center ($68,444), and the Town of Dryden's application to extend fiber-optic broadband internet within the town ($75,999). The Dryden Fiber project had inexplicably been omitted from consideration last fall, its timely-tendered paperwork somehow never received by Tompkins County's consultant.
Not raised for discussion during Monday's brief, half-hour Advisory Committee meeting was the current funding package's most eyebrow-raising inclusion. Ithaca's Shortstop Deli, a private business, would receive $50,000 to pay back rent to avoid eviction, and to employ staff, and purchase groceries. Like the Enfield radios, Shortstop had not been included in last fall's semi-final crop of candidates. It's submission was revived this time by an unidentified County legislator.
"It seems like people are more content with the process this time than last time," Advisory Committee Chair Dan Klein said Monday as committee members prepared for their unanimous vote of endorsement.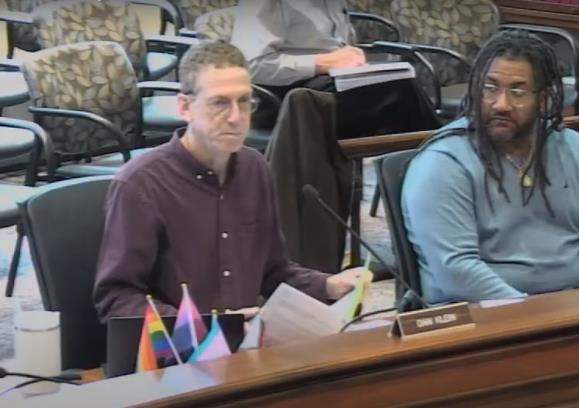 "This process has been as democratic—small 'd'—as we could make it," Lansing legislator Deborah Dawson added, "and I have no interest in trying to make changes or adjustments, since this is the collective will of 14 of us."
Indeed, the inclusion of all 14 legislators in the funding prioritizations—in contrast with the six committee members who last fall called most of the shots—seems to have made a big difference. And it would explain why no one disturbed the funding list Monday, and why it's likely the package will breeze to approval by the full Legislature Tuesday evening.
Before it adjourned Monday, the Advisory Committee laid contingency plans. By informal consensus, members agreed that if still other applicants from this or the earlier round drop out, members will recommend that any surplus of less than $250,000 be assigned to the second-round applicants that just fell short of funding this time. Should the surplus total more than a quarter-million dollars, the procedure would restart. Should any surplus be small, the arrangement could benefit Enfield firefighters. Only the Tompkins County Chamber of Commerce's $35,000 minimum request stands between the cutoff line and the EVFC's own application.
True, as this second round nears its end, Enfield stands in a better place than before. Its Highway Department will get more than $26,000, whereas at the end of last year, no applicant in Enfield had gotten anything from Tompkins County's $6 Million funding pot.
Yet, still, even now, Enfield and its non-profits stand at a distinct disadvantage. With approximately 3,400 residents, Enfield holds about 3.2 per cent of its county's population. The radio purchases will provide Enfield a meager 0.44 percent of the Tompkins County Community Recovery Fund.
Some Advisory Committee members would say one should not look at funding so parochially. Tompkins is one county, they'd say, not a confederation of towns. Yet the numbers don't lie. Many in Enfield will always believe they got slighted. It is what it is.
###