When I Announced my campaign for Tompkins County Legislator:
Posted Wednesday, April 07, 2021
Friends; constituents:
Today, I officially announce my candidacy for the Tompkins County Legislature. I will seek the Democratic nomination to fill the shoes—and the responsibility—left as our District 8 incumbent, Dave McKenna, enters retirement at year's end. Dave caps a dozen years of dedicated service to those of us in southern Enfield and the Town of Newfield. We appreciate his commitment and sacrifice.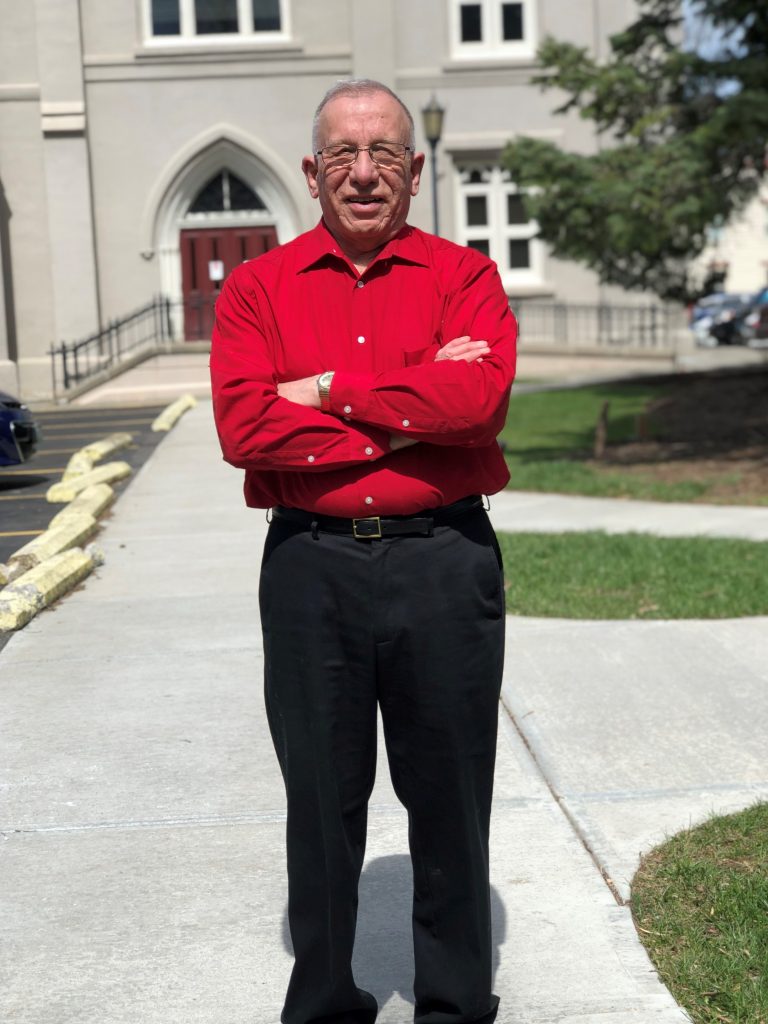 To many of you, my candidacy for the County Legislature stands as no surprise. I began my quest in early-March, preferring a low-key approach during the petitioning phase. I cautioned myself that plans can always change. You, the residents I visited, could have urged me to stay put, to remain that "voice of moderation" on the Enfield Town Board and go no further. You did not. With your signatures, more than 100 of you in Enfield, plus many in Newfield as well, urged me to run for higher office. And so I will.
There will be a Democratic Primary, and a Republican will compete in the fall as well. There's much to do. I look forward to debates and an opportunity to sort out this county's issues on the campaign stump. I seek to help each of you make a more informed and reasoned choice.
And until the voters have spoken, I remain right where I am; your servant on the Enfield Town Board, shouldering all the responsibility I've chosen to accept these past 15 months. Only should I win in November, would I need to resign.
So join me in my quest. Lend me your advice, and I would hope, also, your vote—but only if I earn it.
What follows is my official candidacy announcement; the words I've chosen to launch this next chapter:
****
Where to start? I might begin 51 years ago, when as a Cornell student and volunteer reporter for WVBR-FM, I covered my first meeting of the Board of Representatives, forerunner to the Tompkins County Legislature. Later, with WTKO, I followed the Board for nearly a decade. Issues at the time included building the TC3 campus and planning our new Tompkins County Hospital, now Cayuga Medical Center. I reported the actions of legends like Harris Dates, Don Culligan, future Congressman Gary Lee, and Enfield/Newfield's Harry Kerr, succeeded in our district by Jim Ray.
More relevant, perhaps is a time closer to this moment. It was September 2017. The County Legislature was selling the Old Library for little more than the value of the land on which it sat. I spoke up, telling the Legislature I felt cheated; that the Old Library is too good a building to lose. Please, repurpose it for government use. I lost that round. But afterward, a legislator, now retired, pulled me aside and said, "Good ideas, Bob. You just should have said them sooner. Get involved." From that moment on, I knew the Tompkins County Legislature was calling me.
Today I'm announcing my candidacy to succeed Dave McKenna in representing our Newfield and Enfield district because I believe I can make a difference. I can provide this county principled, common sense leadership the same way I've led these past 15 months on the Enfield Town Board. I've done so with a belief in Old-Fashioned Representative Democracy; that government springs from the bottom up, not lords from the top down; and that we who represent must humble ourselves as servants, not kings.
I'm an unapologetic centrist. No, I'm not an activist. Rather, I'd call myself an "inclusionist." I'm equally comfortable walking up a driveway and spotting a Trump banner hanging from a porch as a Bernie-bro sticker adorning a Prius. National alliances matter little at the local level. And I believe anyone's opinion is at least worth a listen.
A constituent recently called me our Town Board's voice of moderation. I like that. On both the Enfield Town Board and before the County Legislature, I've advanced initiatives for locally-funded COVID-19 testing and expanded vaccine availability. And yes, I've confronted controversy, like endorsing the public's desire to keep Enfield offices elected; and as you might have heard, supporting our Pledge to the flag.
I build my campaign for County Legislature today on four strong pillars of leadership:
Economy: Every dollar we spend should have a reason behind it. The Old Library's brown bricks are now in some landfill. But if we're now poised to spend $20 Million or more on a new office complex, we need to make a business case to support it first.
Transparency: I've witnessed a half-century of this Legislature's commitment to Open Government. But that tradition's taken a hit lately. We need fewer executive sessions, less reliance on the party caucus, and an unswerving rededication to straight talk with everyone we serve. The ornate windows of our 1854 legislative chambers may be old and narrow. But they can still can let in much sunlight
Safety: To bring sunset to the pandemic, our first goal must be universal, voluntary vaccination. And when it comes to policing reform, I've already put my thoughts on the line. I support our Sheriff. We should craft our own Reimagining plan, not bind ourselves to the City's. And true toughness demands nothing short of a zero-tolerance policy that confronts police violence and discriminatory enforcement with no-nonsense discipline.
Bold Ideas: Let's think outside the box. Has County Administration grown so big we need an elected Executive? Should we hasten reapportionment's equitable rewards by using weighted voting these next four years? Is there a better choice than the current one-rate-fits-all solid waste fee? Talk costs us nothing but a little of our time. And I've learned that the best solutions can sometimes result from the wildest of ideas.
Dave McKenna says on his legislative page, "My goal is to bring common sense to county government." Let's continue that tradition; continue the fight for the principles that matter. What began for me with Harry Kerr and Jim Ray long ago, through Dan Winch, Greg Stevenson, and up through today, inspires my journey. Let's keep leadership alive for the great Tompkins-Southwest. I ask that you partner with me. I seek your vote in the Democratic Primary, June 22nd. I welcome your support beyond, in November.
It's your money. It's your county. And now, it's your choice. I offer a half-century of local experience—in journalism, in following the issues, and in living as your neighbor. Now it's my opportunity to serve you in a new way, in a legislative chamber I've long known as a part of home. Please walk by my side.
Bob Lynch
Democratic Candidate, Tompkins County Legislature