On Friday, June 11th, Hannah Fitzpatrick of the Ithaca Times interviewed me for a profile of Tompkins County Legislature candidates competing in the June 22nd Democratic Primary. On June 15th, the Times published its article, quoting both my responses and those of my competing candidate, Vanessa Greenlee, obtained through a separate interview. You can read the full story at: https://www.ithaca.com/news/ithaca/meet-the-county-legislature-candidates/article_bec072d2-ce2f-11eb-be63-43610c040403.html
My answers to Ms. Fitzpatrick's questions follow:
Ithaca Times: What made you run for this position?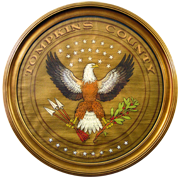 Bob Lynch: The reason I'm running for Tompkins County Legislature is I think I can make a difference. And I say that because I've had about a 50 year association, one way or another, with the legislature, and I'm aware of its traditions, its temperament and its way of doing business. And I think I would make a good fit for that and I think I would help bring the legislature back to its roots.
I started covering the Tompkins County, what was then known as the Board of Representatives, in 1970. I was a volunteer reporter for WRFM [Actually, WVBR-FM], and they said we need some downtown news coverage so I went down there and started covering what was then the Board of Representatives. I got to know the people who were then representing us and I got to know the traditions, and I got to know the way they conduct this, and I followed the legislature. I became more actively involved in about 2017, when they had a decision to sell the old library building at Court and Cayuga streets to a real estate developer.
I thought at the time that the old library building which was built in 1967 was too good to lose, too good to tear down. So I urged the legislature to keep it for governmental offices either for the county, or for the City of Ithaca. They did not accept that recommendation. They decided to sell it to a real estate developer for $925,000 which is a fraction of what the standalone value should be. And I got increasingly involved and interested in the Tompkins County legislative process — re-interested is perhaps the best way to put it. So I have followed it very closely. Since that time, I have gotten a seat on the Enfield Town Board in 2019, and I have served on the Enfield Town Board for about 18 months now.
And so, I am experienced in local government, and I am the only candidate who is seeking this seat in the district who has active current elected governmental experience on an elected municipal board. And I think that experience matters. So I want to make a difference. I want to guide the County Legislature into the future. And that's why I'm running.
IT: What are the main issues facing the county right now?
BL: There are a number of issues. One of the important issues that's facing Tompkins County right now is what we're going to do with our downtown facilities. About two years ago, a little over two years ago, the County Legislature purchased, for $1.8 million, a lot at 408 North Tioga St., much of it is undeveloped. It was an old parking lot, and part of it has a two story brick building on it. That was huge, the central offices, and that building would be demolished and a new three or four story office building would be constructed on the site. There's been a Downtown Facilities Committee panel to discuss the design of that new building. The problem is that I have not yet seen a business case made for why we need those offices, because the construction, together with the associated renovation, might cost $20 million or more. And that's a lot of money. That's 10 times our Enfield Town Budget for a year. And to me, it's important that we have the numbers in hand before we start moving the shovels.
Furthermore, in these past two years, the County Legislature, and its Downtown Facilities Committee have convened a number of meetings and most of them have been closed door executive sessions to discuss so-called real estate matters and real estate acquisition. I have a question. And I think the people of my district have a question. And that is, we've already bought the land on which this building would sit. Why do we need executive sessions to discuss real estate matters? There may be a good reason that we haven't been told.
And I think we need a little more transparency from our County Legislature. One of my pillars of leadership that I am running on is transparency. I think we need to shed more light on day-to-day, week-to-week, month-to-month, legislative matters. I'd like to bring the legislature back to its roots, back to the roots that I experienced as a young reporter back in 1970, when I covered my first meeting of what is now the Tompkins County Legislature. There are some very good people sitting on the legislature. I don't want to give the wrong impression, but I think there are some systemic challenges to leadership that I hope that maybe I could help deal with as a member of the legislature.
IT: What experiences do you have that will translate to serving on County Legislature?
BL: I have a rural district. My rural district encompasses the town of Newfield and southern Enfield, and there are a lot of rural people here, and sometimes rural thinking and rural values and rural priorities are a little different from those of larger cities, even small cities like Ithaca. I grew up on a farm in the northern end of the Finger Lakes in the town of Phelps. I was plowing fields, and raising chickens and tending to cows, when most other kids were playing basketball or football in high school. I'm a farm boy. I think my rural roots help in terms of relating to my rural population. I think my experience on the Enfield Town Board is a helpful attribute as well.
I am the only candidate, in this race for District 8 County Legislature, is an elected municipal representative. I've been on the Enfield Town Board for a year-and-a-half. The Enfield Town Board has had its share of controversies, but I think I've tried to navigate those staying true to my principles on one point and trying to build coalitions and attempt to compromise, as well. So I think the ability to work within government and the ability to relate to a rural population are two things I bring to this race.
I've also lived in this district now for more than 50 years. I came to Cornell in 1968, and I moved to my home on Grey Road in the town of Enfield near Robert Treman Park in 1969 when I was a Cornell student. My dad built this house on this property, and I lived here ever since. I love this community. I love Tompkins County. I can relate to its people. I relate to its geography. I love the greater Ithaca area, and I love the government that it has established. I'm familiar with the governmental functions of Tompkins County, and I am familiar with the area, and I have lived here a long time, and I have put down roots. And I think that helps.
IT: What are your thoughts on the rising property taxes in the county and what do you think is the best way to combat them?
BL: Well, we have been fortunate in this county that we have a rising value of assessments, that yes the tax is rising because in many cases, the property assessments rise. We have experienced real estate inflation in this community and homeowners enjoy that when they sell their homes. But the problem you have is people on fixed incomes who don't want to sell their homes. They open the assessment letters every few years and they find that for some reason their properties are appreciated. Well, even though the tax rate might stay stable, if your tax assessment has doubled, that means your taxes are going to double. And that is a problem we have. And part of the problem is we have a lot of tax exempt property in this community, owned by universities, colleges and others. And it is a problem.
There's no easy answer to it, but I guess you start coping with increased taxes, with increased governmental economy, and it gets right back to what I said earlier, do we need a $20 million new office complex? Maybe we can save a little money there and keep the taxes in check. It's a tough thing, there are a lot of unfunded mandates that we, in the state of New York and in Tompkins County, have to cope with. And a lot of those expenditures are made by Albany legislators, and by others in state government and is totally out of our control. So, taxes are a tough question. I pay taxes. Most of my constituents pay taxes and they don't like paying taxes. So I guess the bottom line, it starts with governmental economy, pinch your pennies. If you watch your pennies, the dollars will take care of themselves.
###