On Monday, June 14th, setting its submission deadline just two days later, The Ithaca Voice asked the candidates for the Tompkins County Legislature's various Democratic Primary races (four contests in total) a series of questions. I took a day off the campaign trail Tuesday to thoughtfully consider and answer each question. On Friday, June 18th, the Voice published its story based on our candidate answers. You can read the story at https://ithacavoice.com/2021/06/meet-the-candidates-for-county-legislature/
I advised reporter Matt Butler he could edit my answers for brevity. What follows here are the questions asked and my responses to them, stated in their entirety:
1. Question: Arguably the most significant occurrence of 2021 so far was the passage of the Reimagining Public Safety draft. There's been plenty of consternation surrounding the plan from both sides of the aisle. Do you think that the plan went too far, not far enough, or that it landed at a successful medium? What specifically would you have liked to see pushed further or pulled back?
Bob Lynch: First, as I stated during an Enfield-sponsored Candidates' Forum June 13th, I believe the City/County Reimagining Public Safety Report was an "opportunity lost." We could have accomplished more had we taken a different approach; advanced tougher measures to combat police violence, while according those who provide colorblind law enforcement greater credit for keeping us safe.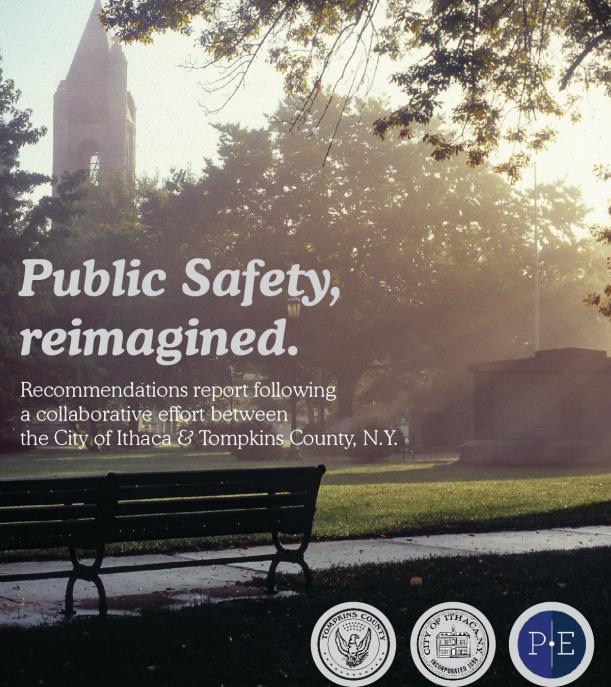 I believe Tompkins County made a mistake when it collaborated with the City of Ithaca in drafting this report. For starters, had the County sought true and total collaboration, it would have drawn in those other municipalities that have police departments, like the villages of Dryden, Trumansburg, and Cayuga Heights. It did not. Instead, as I told our County Legislature the night the Reimagining Report was accepted, the "Collaborative is an arranged marriage that should never have occurred." Too often we find the "tail wagging the dog;" the City of Ithaca driving the debate, with our rural concerns subordinated.
In my comments that night, I also faulted the Reimagining Report for pitifully falling short by its "lack of true toughness." Too often, I wrote, the Reimagining Report "lards its pages with wandering words and lofty pronouncements; grandiloquent sentences of sponge." What the report most lacked, I said, was the imposition of a strict "zero tolerance policy;" unapologetic, heightened discipline that would terminate an officer for any racial misconduct.
When one Ithaca cop allegedly suggested that police plant evidence to incriminate a person of color, we needed more than a bust in rank and a 30-day suspension. Justice demanded two powerful words: "You're fired!" Racist policing holds no place in professional law enforcement. It fosters disrespect, hostility, and disobedience. It endangers lives on both sides of the badge.
If we focus on Ithaca's most tragic police shooting of the past dozen years, the 2010 death of drug suspect Shawn Greenwood, we must acknowledge that nothing in the Reimagining Report's 98 pages would have spared Greenwood's life. Dispatchers would still have sent armed officers, not unarmed "Community Solution Workers" to serve Greenwood his warrant. Without substantive change, everything that happened would still have happened.
Most of those I've met in the shadow of Connecticut Hill, in my Tompkins-Southwest District, find little to like about the Reimagining Report. As their future legislator, I would be duty-bound to reflect their concerns. We could have done better, much better.
2. Question: There's been a lot of talk about "building back better" after the coronavirus pandemic—that the exposure of so many weaknesses can help us improve long-term. Do you think that's possible, and what's that look like to you? What was the most surprising thing that was exposed to you, if anything?
Bob Lynch: There's a "Façade of Prosperity" one can too quickly paint upon our little Ithaca. We can deceive ourselves as collectively living of an academically-nourished, recession-proof oasis of wealth and wonder. Let us ply our progressive pursuits, we say, without fear of a termination notice, a lost paycheck, or an overdrawn bank account. The Good Life awaits—providing, of course, that we make tenure.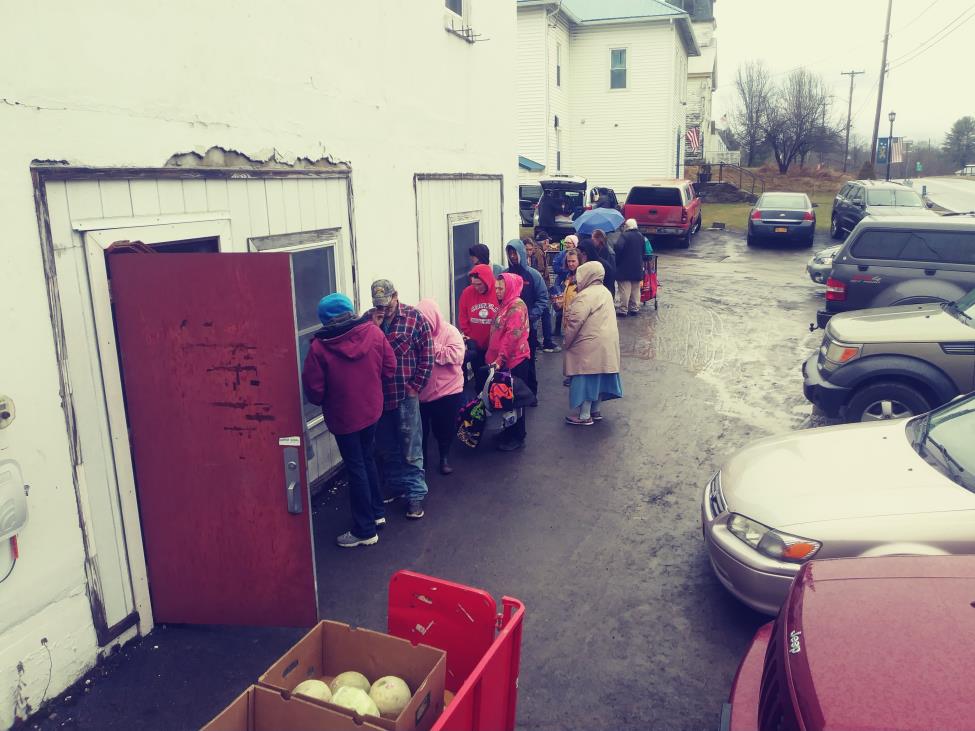 That's the façade. I see a different reality. I volunteer weekly at the Enfield Food Pantry, one of Tompkins County's largest and best. The COVID-19 pandemic has at times doubled our client load. We serve hundreds of deserving families each week. I care for our patrons' self-respect too much to ask them their circumstances. But I know that the past year's economic slowdown has hit them hard. They need the nutritious staples we place in their cart every week. Without what we provide, our visitors and their children might forgo supper tonight.
All of us who live here must realize that Greater Ithaca is not all luxury high-rises and manicured lawns on the Arts Quad. In fact, the affluence that allows some of us to relax in bucolic bliss forces others among us to compromise in the face of necessity. Gentrification has catapulted the price of a typical two-story Fall Creek Victorian with its postage-stamp yard to a half-million dollars. Economic refugees flee to the country; my country, to my Eighth District's towns of Enfield and Newfield. The affordable housing shortage forces some of us to move farther, out of Tompkins County altogether.
Greater Ithaca truly is a tale of two cities; prosperity for the fortunate; rural poverty for the rest. I see it, campaigning road-by-road, door-to-door for the legislative office I seek. Those I meet are good people; proud, yet humble; salt of the earth citizens; those I count not just as constituents, but also as friends. We must respect them. We must help them. We must allow them to secure the fruits of this great community that the Façade of Prosperity paints over with illusion. For me, I'd rather build a better Food Pantry than another Harold's Square. I wish more thought just as I do.
3. Question: Transportation is constantly mentioned as a central issue in Tompkins County, particularly in the more rural reaches. Do you think improving transportation here lies in simply more funding for TCAT or is there another strategy you'd prefer and have considered? What's that look like?
Bob Lynch: First let's state a fact that I wish urban planners and Ithaca bureaucrats would come to their senses to realize: Most people want cars. Even if they live in an apartment close to the bus stop, they still want cars. And if they live in my rural district, Enfield and Newfield, the automobile becomes a necessity. TCAT cannot extend its service to every mile of every country road. Even if rural mass transit stretches to its limits of economic common sense, many will still need those personal four wheels and a motor to drive themselves through snow to the nearest bus stop.
Our transit service has begun testing innovative ways to provide on-demand service. But most of those efforts have focused on the county's more populous northeast sector, providing little help to those in my district. While door-to-door rural mass transit stands as a lofty objective, more immediate attention needs to be placed on making each rural resident's own automobile more affordable and the drive to one's destination less problematic.
Here's a challenge lying far beyond the reach of the local county legislator, yet one deserving recognition. Persons of modest means have found themselves priced out of the new car market. Part of the problem relates to the many new devices that Detroit and regulators have forced upon the buying public. Some arrive through environmental mandates. Others flow from regulatory risk aversion. Frankly, I might like a car with a back-up camera, but I don't necessarily need it.
As the prices of new cars rise, the same applies to those parked on the used car lot. Many rural residents of modest means can only afford a clunker that's always breaking down. And may I dare mention a second problem here? Our every-brand-sold-by-one-dealer Ithaca auto monopoly doesn't help. It inflates prices and drives out competition. Ask Pritchard Dodge.
Alphonse D'Amato was once nicknamed Senator Pothole. When it comes to rural transportation, my most frequent rural resident complaint cites poor road maintenance. The pandemic delayed repaving by both the County Highway Department and by local crews. This is a year of catch-up. That said, constituents, I hear your concerns.
4. Question: If it's not mentioned above, what would be your top priority in a new term?
Bob Lynch: I can find no better words to describe my incoming objective: I want to return the Tompkins County Legislature to its roots.
As a Cornell student and volunteer WVBR news reporter, I covered my first meeting of what was then the Board of Representatives—now the Tompkins County Legislature—in 1970. Then and with WTKO for the following decade, I came to appreciate the County governing body's traditions, history, and guiding principles; how its members legislated within a Tradition of Transparency to represent their constituents' best interests, always.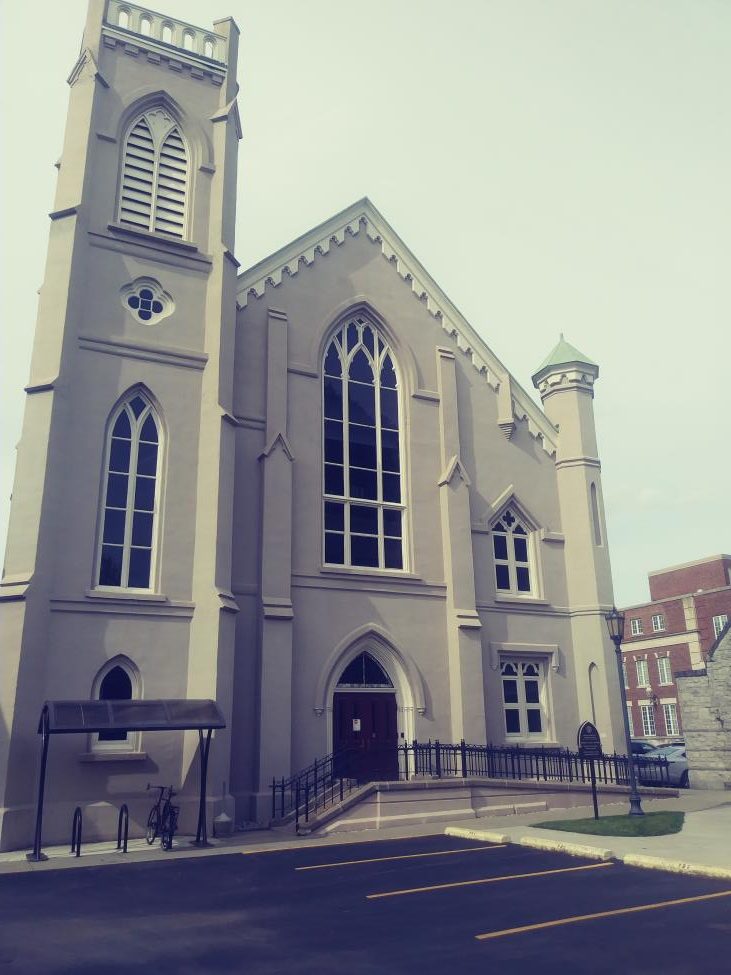 As I've continued to follow the Legislature these past five decades, I've sensed a change, one becoming more pronounced during just these past few years. I sense it's systemic; a change not to be blamed on one individual or group. But as new legislators arrive and County Administration increasingly flexes its muscle, more legislative business has become shrouded in secrecy; buried within executive sessions or sequestered behind closed administrative doors. In fact, we cannot even conduct an open meeting of an intermunicipal broadband committee (of which I am a member) without some favored cable-stringing company fearing that public discussions would compromise its own proprietary interests. That's not right.
We need to return the County Legislature to its roots; to reinstate that Tradition of Transparency, to pull lawmaking procedure back from the grassy shoulder of democracy's edge to the paved, sunshine-bathed center line. As your next District 8 County Legislator, I would press for more open disclosure; fewer private meetings; and greater adherence to both the letter and the spirit of New York's Open Meetings Law. I would also support the principle that when County Administration proposes we spend millions on new downtown construction, a business case be made for every dollar we're asked to spend.
That's economy. That's transparency. And it makes simple, rural-valued common sense.
5. Question: How would you grade the functionality of the Tompkins County Legislature right now? Do you think the body is effectively able to discuss, generate and pass legislation in a prompt manner that helps community members?
Bob Lynch: Efficiency is not the problem. Responsiveness to the electorate is. Just as I think this Tompkins County Legislature has lost its grasp on its Tradition of Transparency, I also believe it has become increasingly detached from the population of constituents that it remains obligated to serve.
Sadly, too many incumbents on the Tompkins County Legislature are now ensconced within safe political districts. Ironically, lucky are those like us—Vanessa Greenlee, Randy Brown and me in District 8—who find ourselves forced to escape our comfortable nests, reach out within our own communities, and earn our support from voters on Election Day. Competition grounds us on the issues. And it helps us learn where local sentiments lie. It makes us better candidates as well as more effective lawmakers when and if we're elected.
Nine of 14 full-term incumbents on our County Legislature have sought reelection this year. Only one, Dryden's Mike Lane, will face a challenger. Accordingly, none of the remaining eight will need to debate an opponent or defend his or her four years of service so as to earn another equally-long term to continue doing the same as they've already done. It didn't used to be that way. Now it is. Complacency breeds detachment. The unchallenged need fight for nothing.
Last November, the County Legislature, by a largely party-line vote, urged Albany lawmakers to increase taxes on the rich, just which taxes to raise they hadn't quite figured out yet. But the Resolution pushed all the right political buttons. It sounded good, though as I wrote at the time, "its rambling, cliché-cluttered, scattershot scripting [bore] the mark of one too many think tank policy papers, or too many late nights binge-watching C-Span or MSNBC." Nonetheless, the Resolution passed.
Similarly, just this past month, all of the County Legislature's Democrats piled on to endorse New York's proposed Single-Payer Health Insurance, though one of those many Democrats, Ithaca's Rich John, acknowledged that, "If you look at the operation of New York State, they seem to struggle with the most basic ministerial actions. They cannot do these things in an efficient, clear, simple way…." Nonetheless, the Resolution passed.
Do 12 of every 14 Tompkins County residents want single-payer insurance? Do they want tax-the-rich policies? Perhaps that's how partisan-imbalanced representative democracy works? That's why Georgia restricts voting or Mississippi bans abortions. But maybe that's what happens when lawmakers fall out of touch with their constituents—and then, reality. Maybe that's what happens when democracy's inattention cuts a detour around the ballot box.
6. Question: If elected, what do you expect to be the most significant issue for your constituents specifically over the next few years? (if not answered above)
Bob Lynch: Who among us, even epidemiologist Anna Kelles, would have predicted the COVID-19 pandemic during the last (2017) County Legislature election cycle? I admit forecasting the future is no more certain than 90 per cent pure guess. But reading the warning signs posted by Dryden's Mike Lane, perhaps the Legislature's wisest statesman, I'll speculate.
I think 2022 through 2025 may bring unforeseen challenges to Tompkins Cortland Community College. TC3 built its Dryden campus when I first began covering the then-Board of Representatives in the early 1970's. It's provided first-rate post-secondary instruction for more than a half-century now. But legislator Lane cautions TC3's finances could take a hit in the years ahead, often for reasons that lie far beyond the college's control.
TC3 has lost a lot of good people, faculty and staff. Enrollment ebbs and flows, often dependent upon the job market. President Biden's American Families Plan, with its provision for free community college, could throw TC3 a lifeline. But who can predict with certainty whether Congress will ratify the President's funding? Perhaps TC3 will escape these next four years financially unscathed. I hope it will. But I must brace myself for bad news if it does not.
Similarly, the remaining educational landscape holds a panorama of uncertainty.  Ithaca College has found the need to tighten its belt.  And Cornell University's forced experiment with virtual instruction could lead it to reassess its need to require all 15,000 undergraduates to study on campus.  If fewer students need study here, our local economy may suffer.  Education has always stood as our fortress of stability.  If those underpinnings begin to crack, we must prepare to construct a more diversified economy, one less dependent upon the student.
###