My Final Pre-Primary Thoughts
Posted June 19, 2021; three days before the Democratic Primary
Like my political hero, the late Sen. John McCain, I always attempt to give you Straight Talk. So I'll level with you: I don't have a clue as to who the heck is going to win this thing!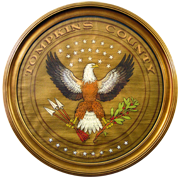 Three qualified candidates have each entered the race for Tompkins County Legislator in this, the Great Tompkins-Southwest District, District 8, covering the Towns of Newfield and southern Enfield. Two of us have chosen to compete Tuesday, June 22nd in the Democratic Party Primary. The third, a Republican, will join the field for the November General Election. As I like to say, "May the best candidate win." Beyond that, as to the outcome, I dare not predict. It's a jump ball. The American political landscape is too littered with the worthless carcasses of candidacies whose cocky standard bearers falsely forecast victory. I will not.
I cannot predict the outcome because the final chapter is always left for you to write. It should be. It must be. Only you can decide who will succeed David McKenna to advance your community's best interests at those twice-monthly meetings in the Daniel Tompkins Building downtown. I'm anxious, of course. I'm sure my competing candidate—I try never to call her an "opponent"—Vanessa, is as well. Anxiety carries its benefits. It sharpens our message. It reaffirms our commitment. It motivates us to drive that one extra road, knock on that one final door at sunset, so as to repeat our familiar-to-us, yet-new-to-you two-minute front door stump speech. It's the one in which we explain our purpose for entering this race and in which we advance our agenda, our qualifications, our priorities, and our vision.
In our written statements, our responses to media inquiries, and our answers during two online quasi-debates, Vanessa Greenlee and I have, in my view, offered strikingly different approaches to our perceived roles on the County Legislature. I've articulated a commitment to bottom-up representative democracy; procedural reform, and a desire to "Return the County Legislature to its Roots," a revival of its "Tradition of Transparency," as I call it. I've built my campaign on four strong Pillars of Leadership: Economy, Transparency, Safety, and Bold Ideas. I think those principles serve my campaign well. I'll allow my competitor the freedom to define herself as she sees fit on the platforms she chooses to construct for herself.
My home visits now number in the hundreds. The exact count I do not know because I'm too busy driving my black Ford Ranger pickup to that next house to greet those next new friends. And yes, I've learned from observation that Newfield roads seldom run straight. I may have lived in this district for more than a half-century, but only now do I know with certainty the correct spelling (and pronunciation) of the word "Ruuspakka." Never stop learning.
I seek to serve. I seek to apply my five-decade long working knowledge of the Tompkins County Legislature (formerly the Board of Representatives) for your—and truly, for our—benefit. If you permit me that opportunity, I'll welcome this new challenge. Should you choose someone else, I'll accept that as well. If you choose that latter option, I'll remain where I am, your humble servant on the Enfield Town Board. The choice is yours, not mine. I'll accept your verdict with a smile. Because I always believe things happen for a reason, especially at times like these.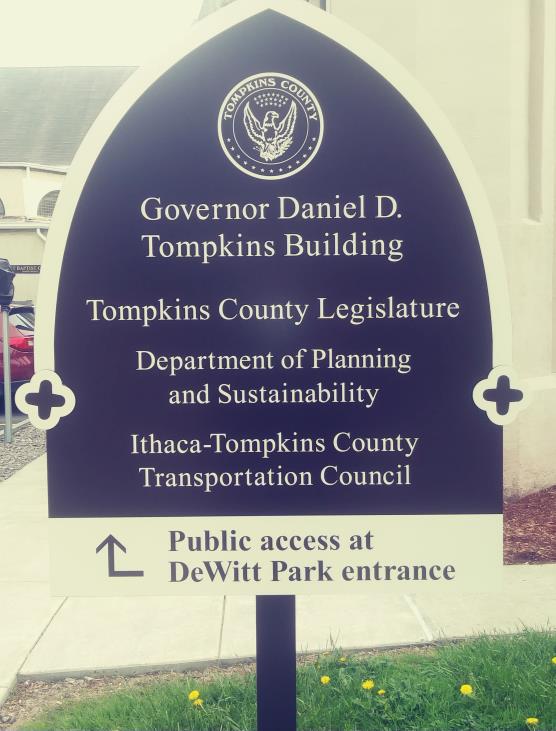 Once again, please walk with me. Help chart my life's course. Determine by your collective judgment, first which candidate you choose to carry our district's Democratic Party nomination into the November election, and then, later, the leader you'd prefer to represent Tompkins-Southwest in the Tompkins County Legislature.
Most importantly, Democrats, please vote. Your vote truly counts, and it carries added weight in this, a traditionally modest-turnout election. Polls open at 6 AM on Tuesday, June 22nd and remain open until nine that night in your respective Enfield and Newfield polling locations.
Now, with these words written, let me travel tomorrow to that one more house; meet that one new friend. It's fruitful. And yes, it's also fun.
Peace.
Bob
###