My Responses to the League of Women Voters
Posted May 30, 2021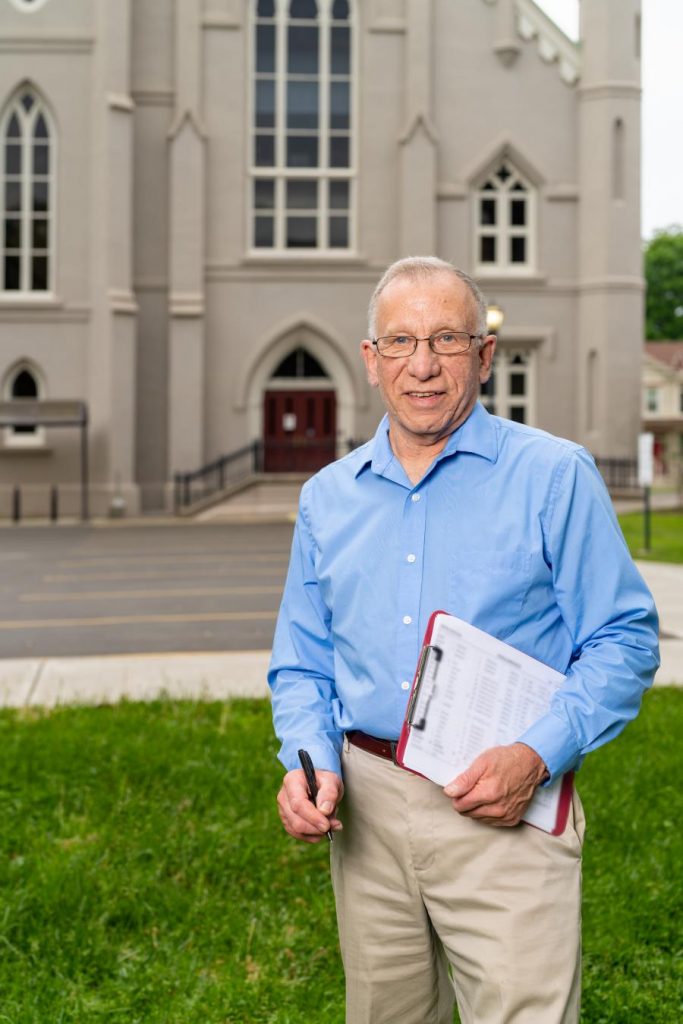 To my Friends and Visitors:
This spring, the Tompkins County League of Women Voters (LWV), as it often does, asks political candidates their concise opinions on a series of relatively generic topics relating to their campaign for public office. Answers to this inquiry help the LWV construct Vote411, its interactive, community specific online Voters' Guide. Visit:https://www.vote411.org/
The LWV asked my opinions during my 2019 campaign for Enfield Town Councilperson. This year, it asked me again. Below are this year's five questions, and my five answers:
1. Why are you running for elected office and what are your office-specific goals?
I've chosen to run for the Tompkins County Legislature because I think I can make a difference; I can put my knowledge, experience—and yes, passion—to work for those in Newfield and Enfield, my home for more than 50 years. I believe in Old-Fashioned Representative Democracy, where power flows from the bottom up, not the top down. I seek to serve, not rule. I will attempt to listen and respond to what my rural constituents request and demand from their County Government.
My priorities are "Economy," "Transparency," "Safety" and "Bold Ideas." I want County Government to budget carefully and demand its leaders make a business case for major spending initiatives. I want our leaders to transact business in public view whenever possible. I want policing reform that addresses our unique, rural circumstances. And I encourage that we "think outside the box" to tackle new challenges with creative solutions.
2. What are the major issues or challenges facing the community that you wish to represent?
For more than 50 years, initially as a radio reporter, and more recently as a private citizen, I've seen issues come and go in County Government. When I first reported on the Board of Representatives, our Legislature's earlier name, members were overseeing construction of TC3's new Dryden Campus. Ironically, we may now find our Legislature these next few years addressing our community college's growing financial challenges. We must prepare for tough choices, not yet widely discussed.
In 2019, the County Legislature took its first steps toward constructing what could be a $20 Million Downtown Office Complex. I have not yet seen a business case made for this spending. Too many deliberations occur in closed meetings. We need to bring more sunlight to the process. If we truly need to make this investment, the Legislature needs to bring the public along with it and convince us all of the project's necessity.
3. What do you see as the greatest challenge or issue facing your community in the next few years and what steps would you propose or support to address that challenge or issue?
I'll attempt to be a visionary here and look far afield. The COVID-19 crisis has taught us institutional lessons; among them how easily education can transition to remote instruction. We've also learned how vulnerable our local economy can become when the higher education bubble, for whatever reason, bursts.
One County Legislator recently speculated in open session that fiscally-strapped Ithaca College might soon close. Let's hope she's wrong. But might Cornell University, in time, devote a larger proportion of its resources to online instruction, requiring fewer students to live—and spend—in Ithaca? We as a community should confront these grim prospects. Ithaca may not always be "recession proof." We should watch our spending and not always assume that mushrooming property values will bolster our tax base as we appropriate without restraint. We may also need to diversity our economy and encourage high-tech employment that does not always demand the student.
4. What skills and experience do you have that qualify you for the office that you are running for?
My radio days of decades past provide today's candidacy its most valuable attribute. They grounded me in governance. I reported my first County legislative meeting in 1970. I learned from this Legislature its culture; its traditions; its leadership. I will be no stranger. The arc of my learning curve will be short.
But I needn't discount my rural roots. I grew up on a farm. I moved to Enfield in 1969. I know this place—and its people. I understand that rural priorities differ from those of the city, even a small city like Ithaca. Rural constituents demand a leader who gives voice to their unique rural values.
I am this race's only candidate presently serving on an elected governing board. My Enfield Board service has taught me to deal with controversy and political discord. I seek peace, but realize I must also stand on principle when circumstances demand it.
5. How do you plan to communicate with the members of the community that you represent in order to share information and receive feedback?
I plan to continue the practice I have undertaken these past two years, begun as I first ran for, and then served on, the Enfield Town Board. I communicate with constituents most immediately and effectively through my campaign-created website, www.bob-lynch-tompkins.com. Not only do I post commentaries on local government policies and practices; I also provide objective reporting on governmental actions taking place within the jurisdictions I serve. I inform constituents at a time when news coverage has become spotty, if not nonexistent,
But there's a second form of outreach, one that the pandemic had thwarted, but which has become less an impediment today. I get into my truck and drive the roads of my rural district, asking constituents their own opinions, and also informing them of pending issues. I find this one-on-one interaction an invaluable resource. It anchors my understanding of constituent preferences and helps shape my own legislative agenda.
These were my answers to the five questions the League of Women Voters asked. But I'll offer some more ideas to my suggestion box; other policy initiatives that deserve your consideration as Primary Day approaches:
Bob Lynch also supports:
Expanding rural broadband services either through private or public initiatives
Encouraging Green Energy projects, including solar farms that pay their fair share of tax
Policing reform that meets the unique needs of Tompkins County's rural residents
Demanding zero tolerance to fight police violence and discriminatory law enforcement
Universal, voluntary vaccination to end the pandemic and return our life to normal
Maximum personal choice in insuring our individual health care options
Requiring a business case always be made to support any new County building project
Reforming the Industrial Development Agency to focus on job creation and fairness
Refocused housing priorities to recognize equity options that promote home ownership
Revising the one-rate-fits-all solid waste fee to reduce burdens on less affluent families
Retention of our rural character through Right-to-Farm Laws and similar initiatives
Study of weighted Legislative voting to speed reapportionment's equitable rewards
That's what I said. That's what I believe. I welcome your opinions. I'd welcome your vote.
Bob Lynch